TGIF girls! Raise your hand if you're ready for the weekend. Do you have any fun plans? I have several things on the agenda for the weekend, all fun stuff. It will be a busy but an enjoyable weekend. John and I will be furniture shopping for our dining room! Eek I am so excited, because our current dining set is 10 years old. I did a small dining room makeover when we bought our current home, you can see some before and after pictures in THIS post. Stay tuned I will be doing a follow up post if and when we find new pieces.
Friday Five

Since it's Friday, I wanted to do another round of Friday Five. If you are one of my newer readers, FF is a a weekly series where I share (you guessed it) 5 items I am currently obsessing over. You can check out my latest Friday Five posts HERE and HERE.
Aerie Overalls
Do you own overalls? I saw these overalls on another blogger last season, and I immediately fell in love with the relaxed fit. They sold out super fast, but are back in stock and available in multiple colors.  I know this style will be very polarizing – you will either love or hate them. I am obsessed! They fit TTS. The twill fabric makes them very light and comfy. I cannot wait to wear them this spring. If you love them, I suggest snagging them ASAP since they sold out in lighting speed last season.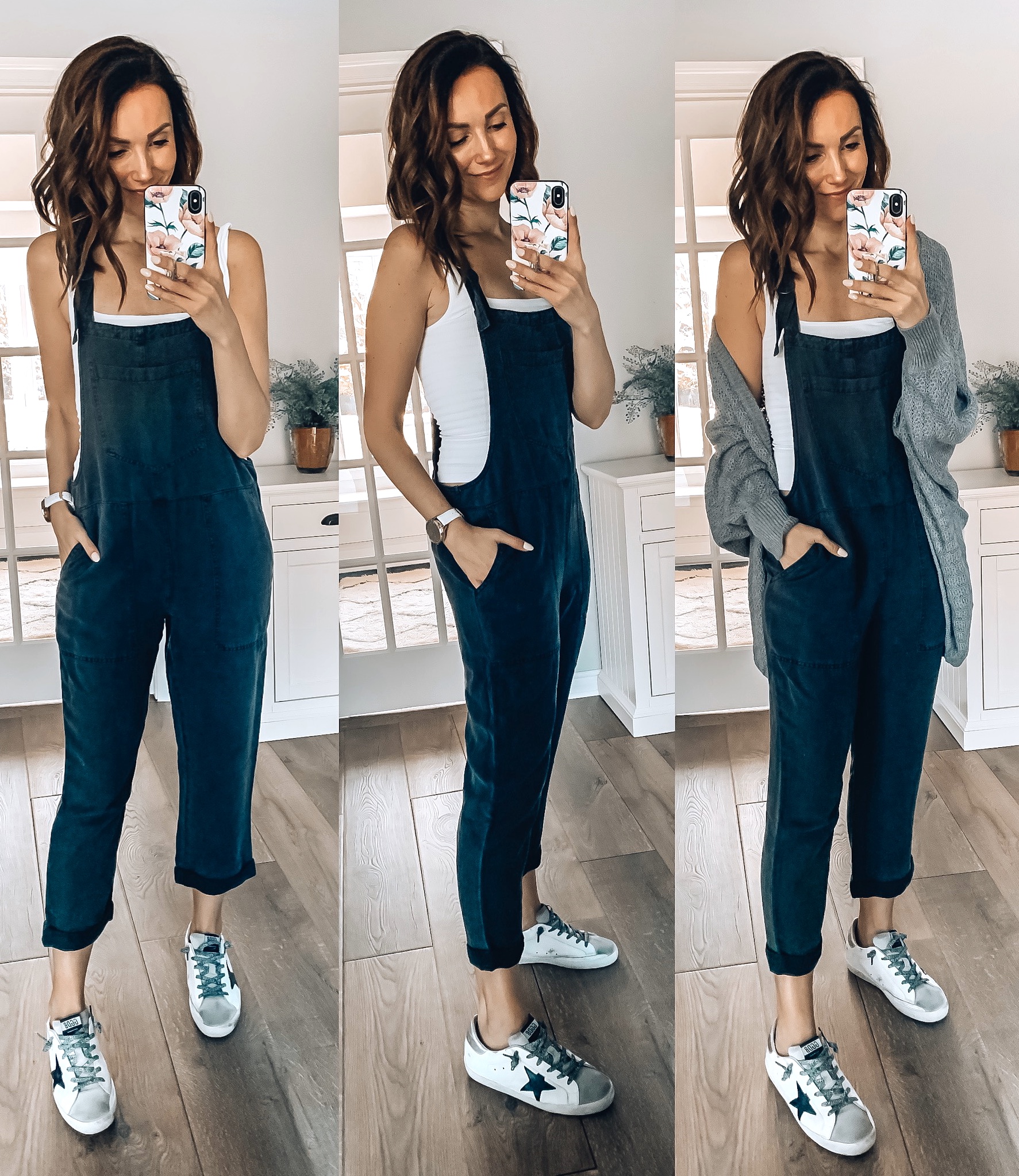 Garmin Watch
I wrote a full post about my favorite features of the Garmin Vivomove Luxe watch HERE. I honestly never considered myself a watch person. But last year John bought me the apple watch. I really liked the functionality. But… it looks very sporty. The Garmin watch looks like a fashion watch with its traditional analog face, but also offers the smartwatch features. And the battery lasts so long (5 days). Ok… I am not saying I don't like my apple watch (because I do), I just prefer the Garmin one.
My favorite features include: monitoring water intake, tracking menstrual cycle, "body battery",  stress level and fitness features .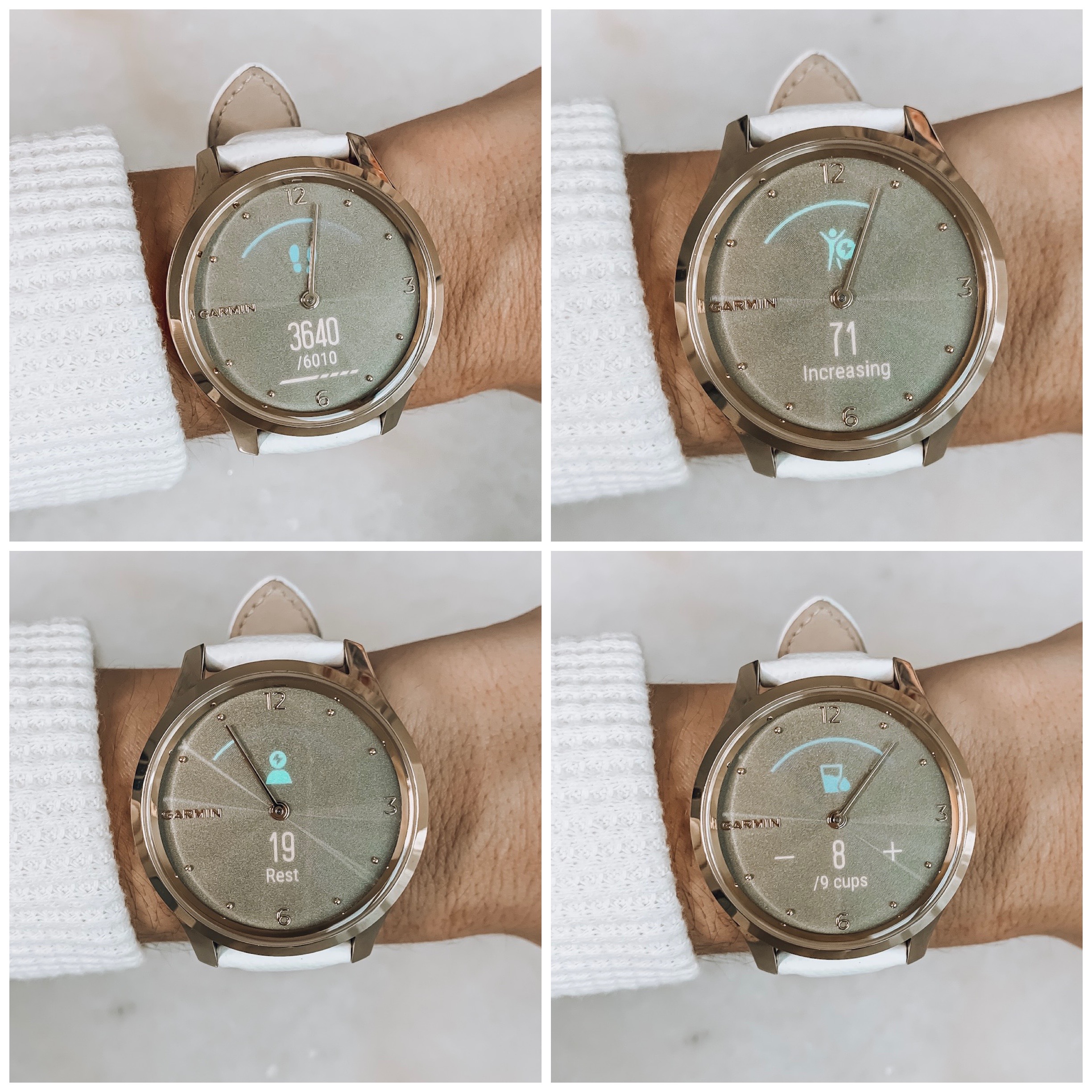 Perfect Bar – Dark Chocolate Chip Peanut Butter
I have been a horrible friend to you girls. I have been keeping these delicious Perfect Bars a secret, haha. John and I have been hooked on these for at least 6 months. The dark chocolate chip is my favorite. These are protein bars and because of higher calorie count, more of a meal replacement. Now… I am not a health coach, not a nutritionist, so I will not claim they're healthy or good for you. I am just sharing a super delicious snack option in case any of you love peanut butter. These almost taste like cookie dough! So dang good. I often eat these for breakfast or early lunch . You can grab these at Target, Whole Foods and even Amazon here.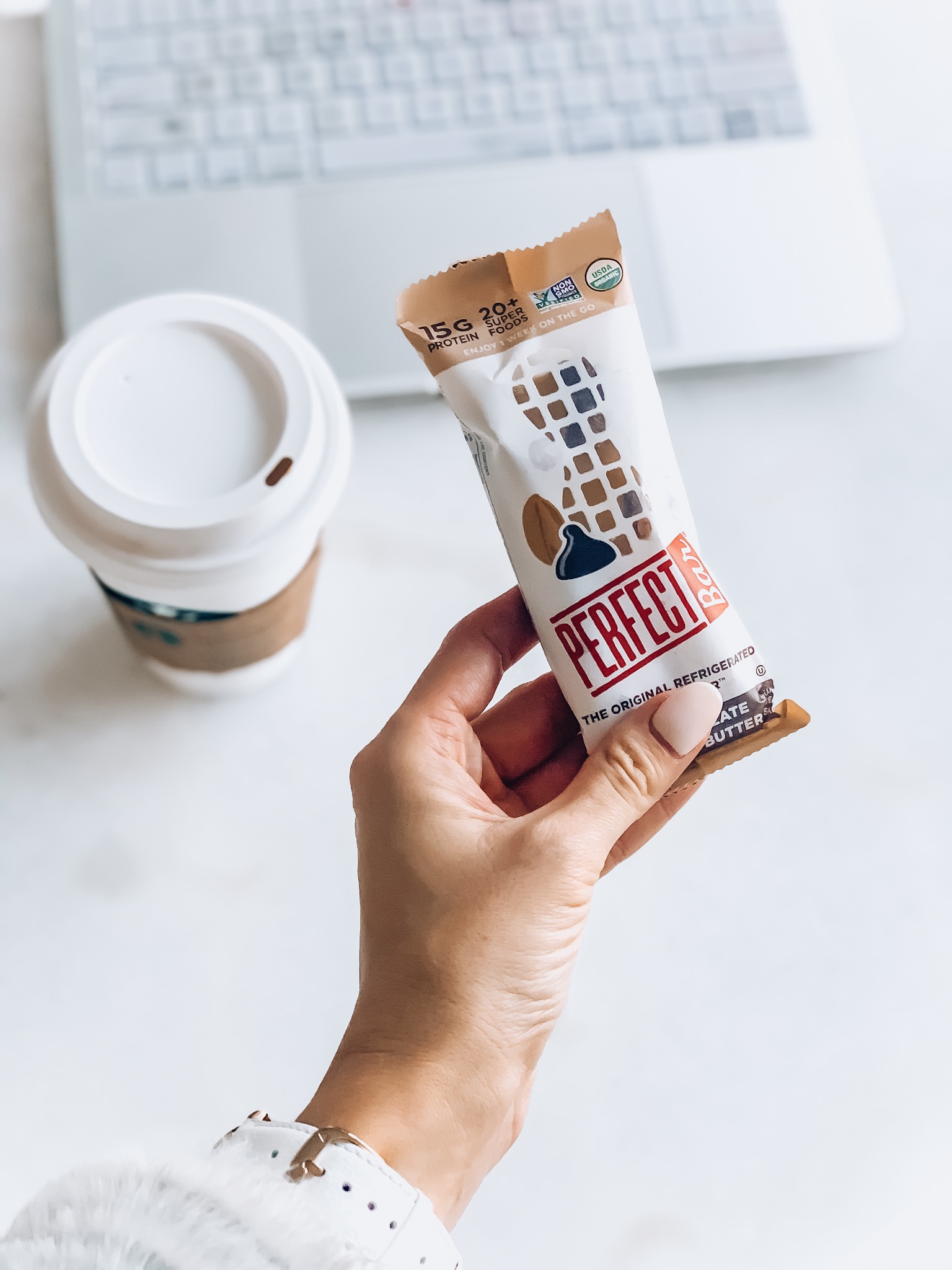 Realglow Primer
Do you girls use primer? I only use it occasionally if I'm being honest. I know the pros say you should use it everyday, I am just lazy and minimal when it comes to makeup application. I recently bought the Realglow Primer because I have a serious case of winter skin. Every time I apply my cc cream or foundation my skin looks horrible. I love the Lune & Aster CC Cream, which is why I decided to try the primer from the same line. I really like it! If you need a primer or were thinking of adding it to your makeup routine, I think you should give this one a try. It didn't cause any breakouts or clog my pores, it's vitamin E infused. It smooths the skin creating a nice base for your makeup.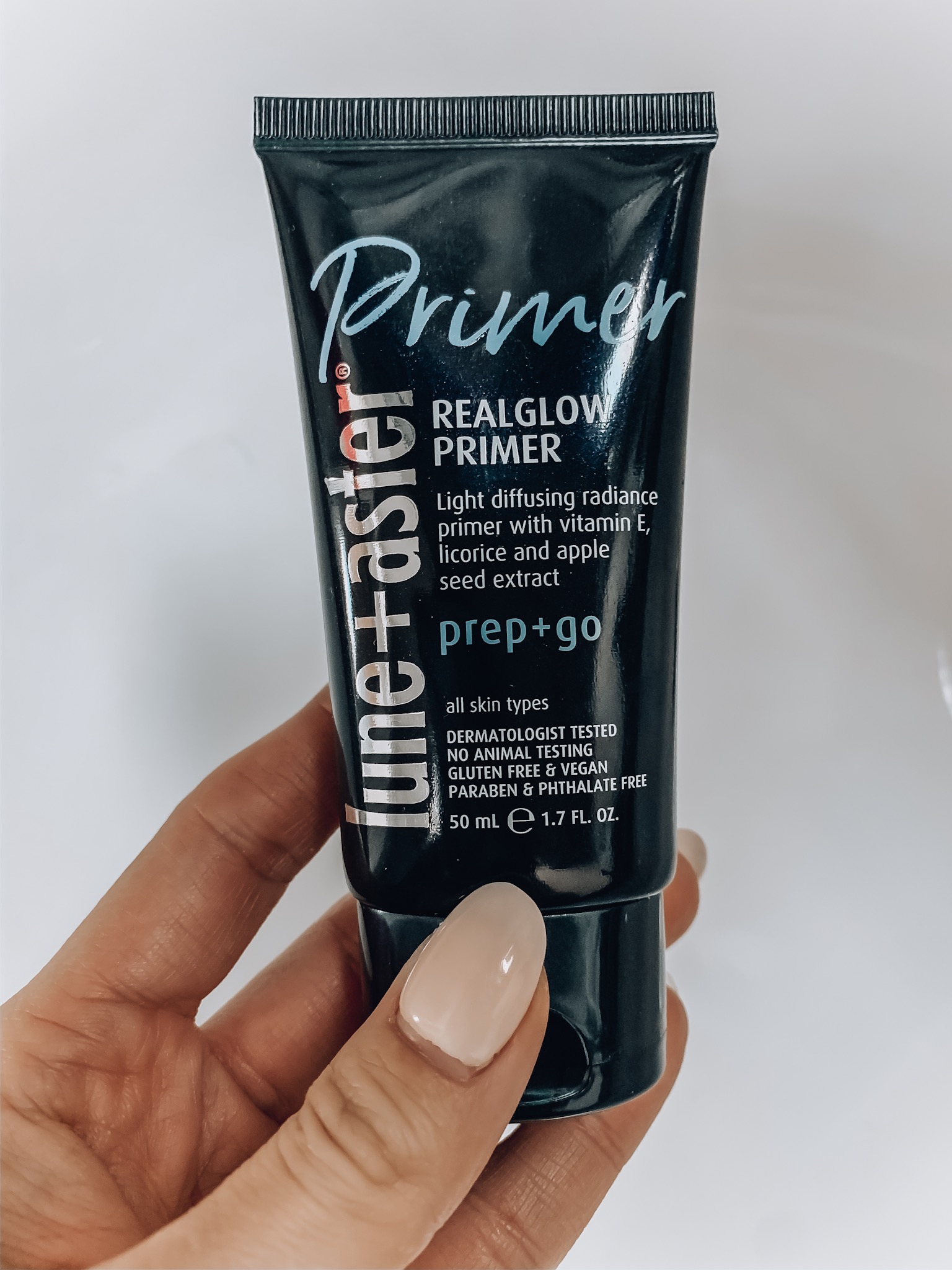 Amazon Sweatshirt
I know we all love Amazon with super speedy prime shipping. Amazon has so many great fashion finds (but even more misses), I am happy to report that this sweatshirt is definitely a gem! I was s0 happy to find that the lady who makes these is a local Long Island mom ( I live on LI too). The sweatshirts are great quality, super cute and trendy prints. I recommend sizing up for oversized fit.
PINK LIPS SWEATSHIRT // ANIMAL PRINT  LIPS SWEATSHIRT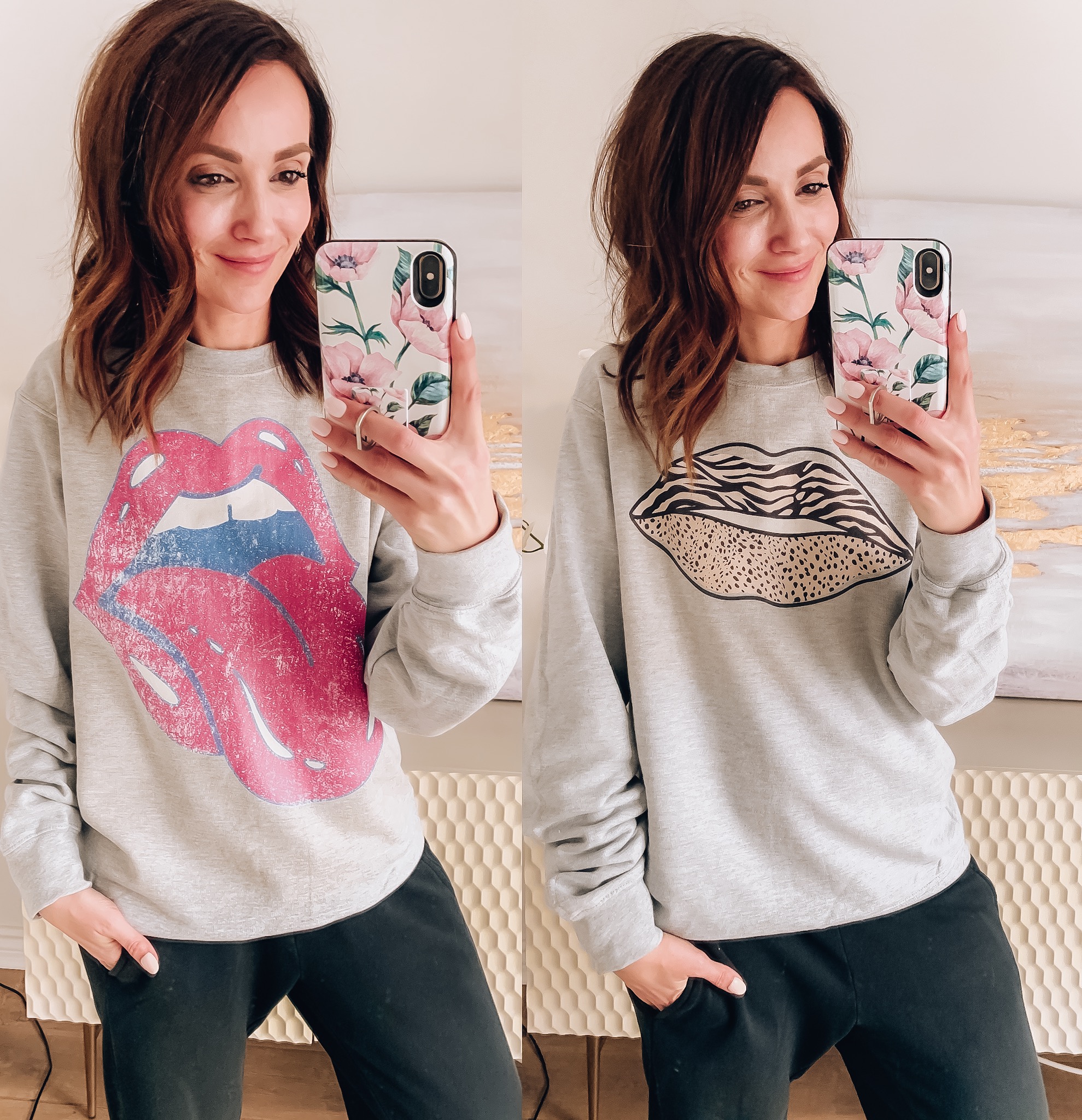 Thank you so much for visiting Blushing Rose Style blog. Have a great weekend.