Hi girls. Today's post is all about affordable skincare. My inbox is always full of requests for skincare posts. These are some of my favorites to share with you all. I am a self-proclaimed beauty junkie, and I am all about trying the newest arrivals. I have sensitive and acne prone skin, so I am always careful about vetting the ingredient list. Today I wanted to highlight a brand new skincare line available exclusively at Walmart  –  Earth To Skin available HERE. I know we all love Walmart for our grocery rounds, household items. But the retailer is expanding its fashion and beauty offerings as well. And as always the best price guarantee.
Other posts you may be interested in:
Budget Friendly Beauty Finds  // Top 5 Favorite Walmart Purchases //
Back To School Shopping With Walmart
Earth To Skin – New Affordable Skincare Line
Earth To Skin is a brand new skincare line available exclusively at Walmart. Here's what you need to know:
the line is free of all the bad stuff  – NO parabens, phthalates, petrolatum, mineral oil, silicone, sulfates
gluten free line
not tested on animals
everything is under $10 – yep you read that right. Raise your hand if you're happy reading that part!
There are four different lines to address different skincare needs / concerns.
What I really appreciate about the Earth To Skin brand is that there are four different lines to address different skincare needs and concerns. You can follow same line regimen or mix/ match products to really customize your preference (which is what I do). Walmart is also offering unique starter kits from each line, so you can try it out. A starter kit is available for under $10. Seriously, you have nothing to lose. If your skincare regimen is missing something i.e. eye cream or serum, or you've been thinking about simply trying some new products, Earth To Skin is a must try. I also appreciate when brands eliminate all the harmful ingredients and go the cruelty free route.

You can shop all the starter kits HERE.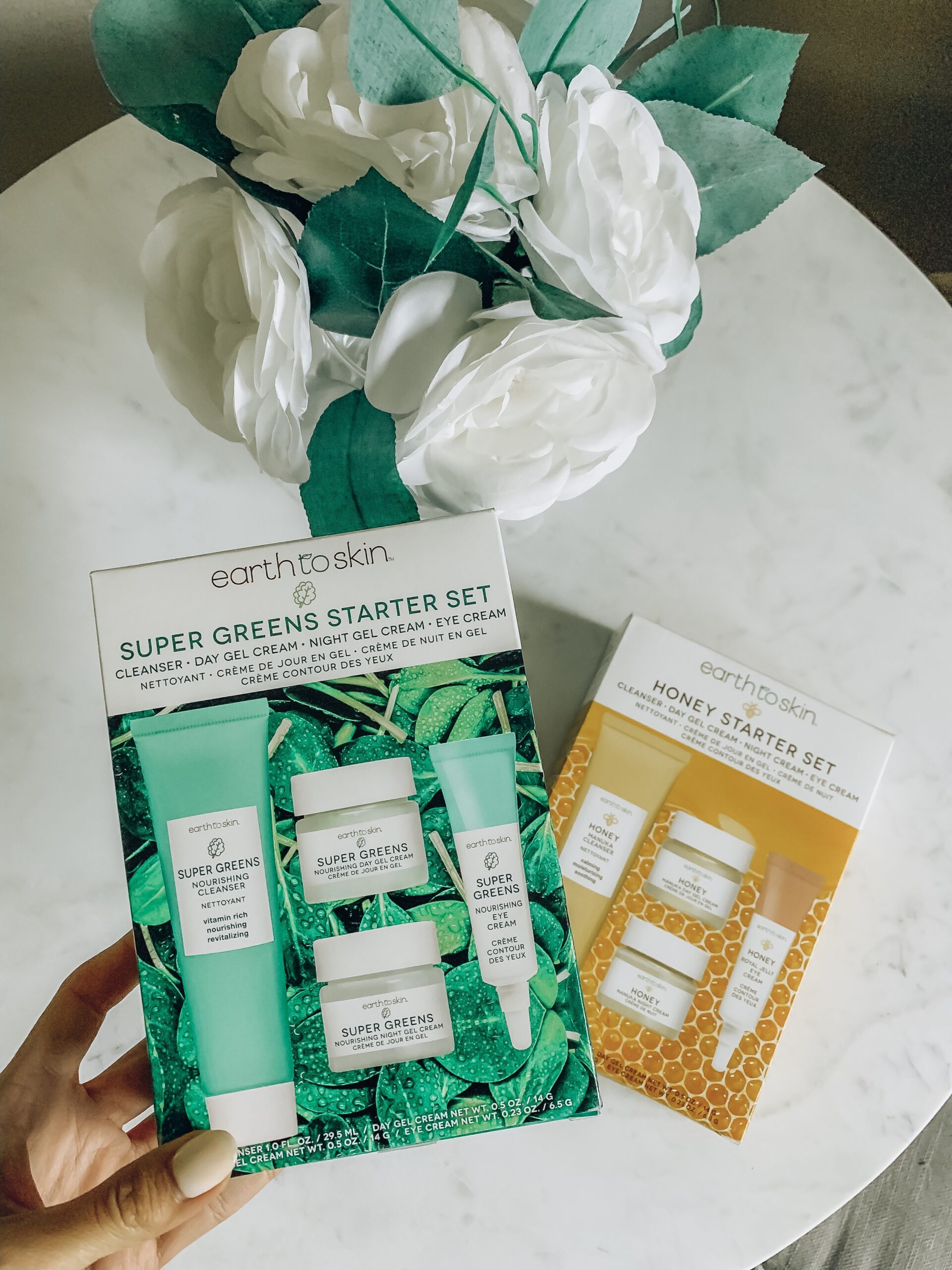 Earth To Skin – Masks
I was personally really excited to see that every line has a face mask! I am obsessed with face masks, this statement comes from a gal who never ever gets facials. I don't know why but I have never been into spa services, maybe that's why I enjoy at home treatments.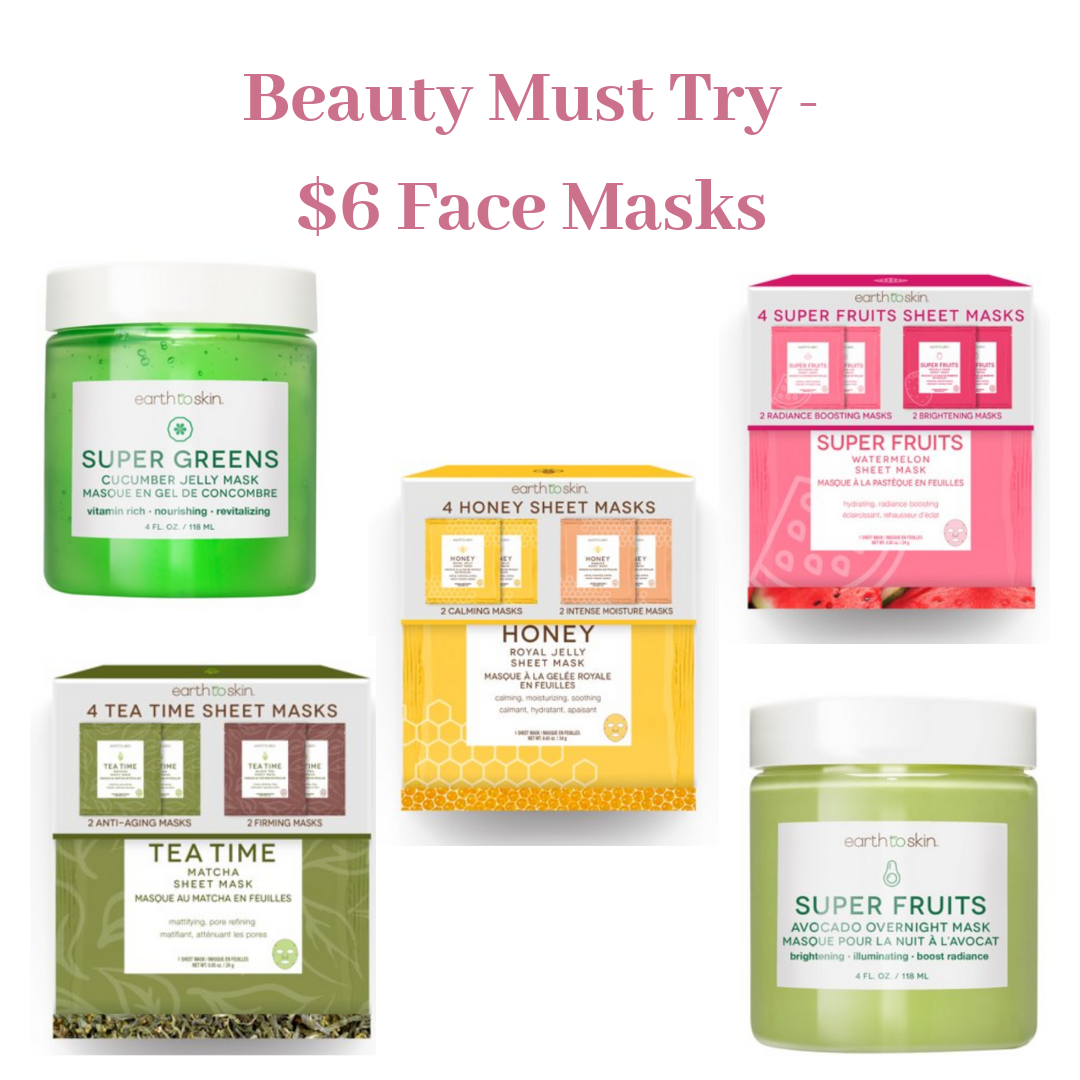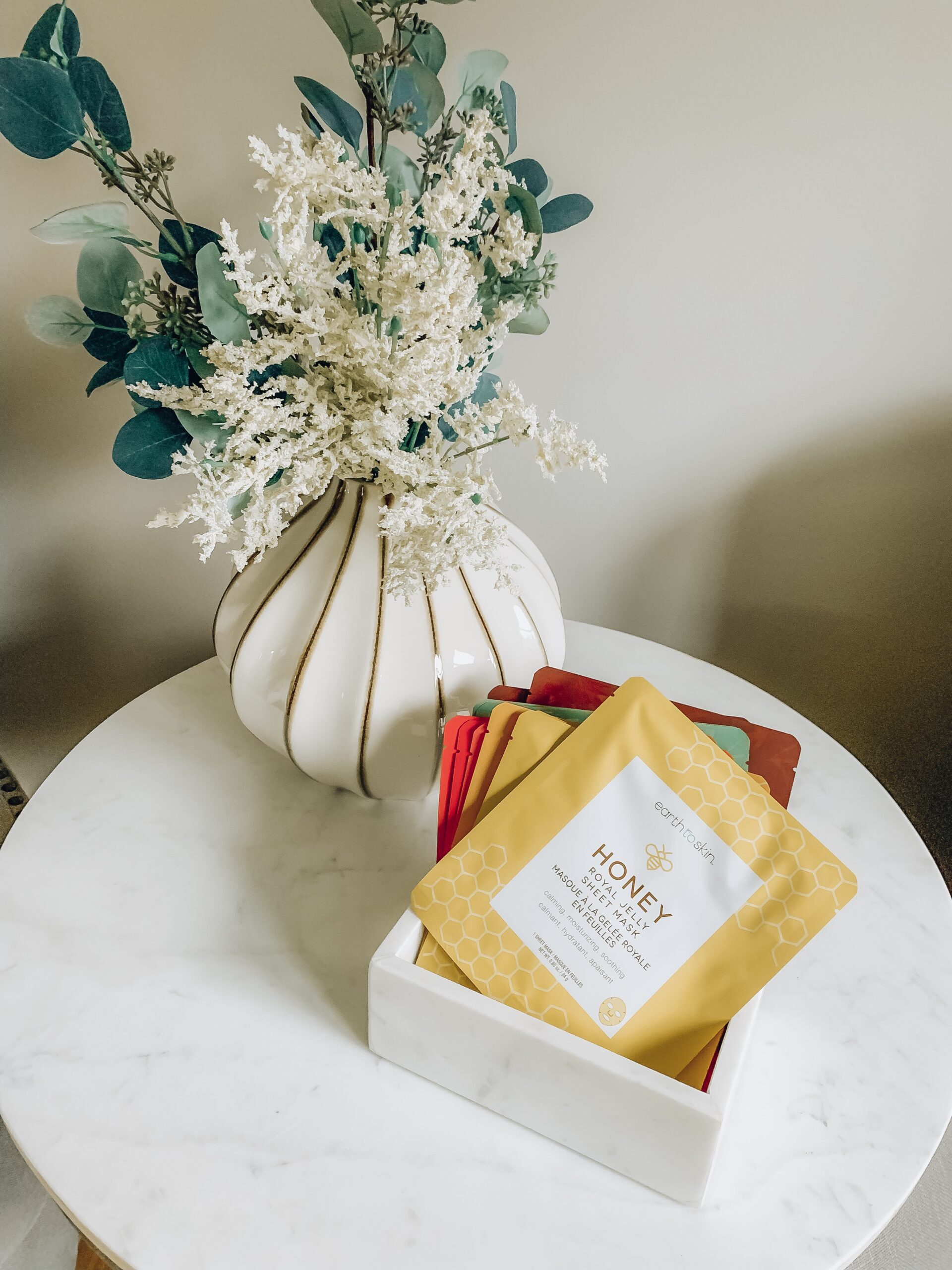 Super Greens Cucumber Jelly Mask available HERE
This overnight jelly mask (yes, you wear it overnight!) nourishes while you sleep. It is enriched with cucumber and vitamins A, K and B Complex. These vitamins are nourishing elements to repair skin that has been exposed to harsh environments.
Honey Royal Jelly Sheet Mask -available HERE
Honey is a great, natural moisturizer. These masks are made up of royal jelly, manuka, honey extracts and allantois. This combination instantly hydrates and replenishes tired skin.
Super Fruits Avocado Overnight Mask available HERE
Avocado paired with Vitamin C complex is what makes up this very creamy sleeping mask. It deeply moisturizes and detoxifies just in time for morning.
Super Fruits Watermelon Sheet Mask available HERE
An infusion of watermelon, vitamin c/ prickly pear and pineapple make up this mask that will be brighten and illuminate your skin.
Tea Time Matcha Sheet Mask available HERE
A relaxing trio of white, matcha and black tea extracts make up this enriching mask. Matcha soothes while the tea extracts protect skin from harsh air and pollution. Glycerin and squalene are added to reduce fine lines and improve your skin's texture.
Earth To Skin – My Skincare Regimen
It is way too soon for me to give you full review of the brand. The line launched just few weeks ago. But here's the line up of the products I am trying out besides all the face masks. Stay tuned for updated review on these in the upcoming weeks  / months.

Tea Time anti-aging toner available HERE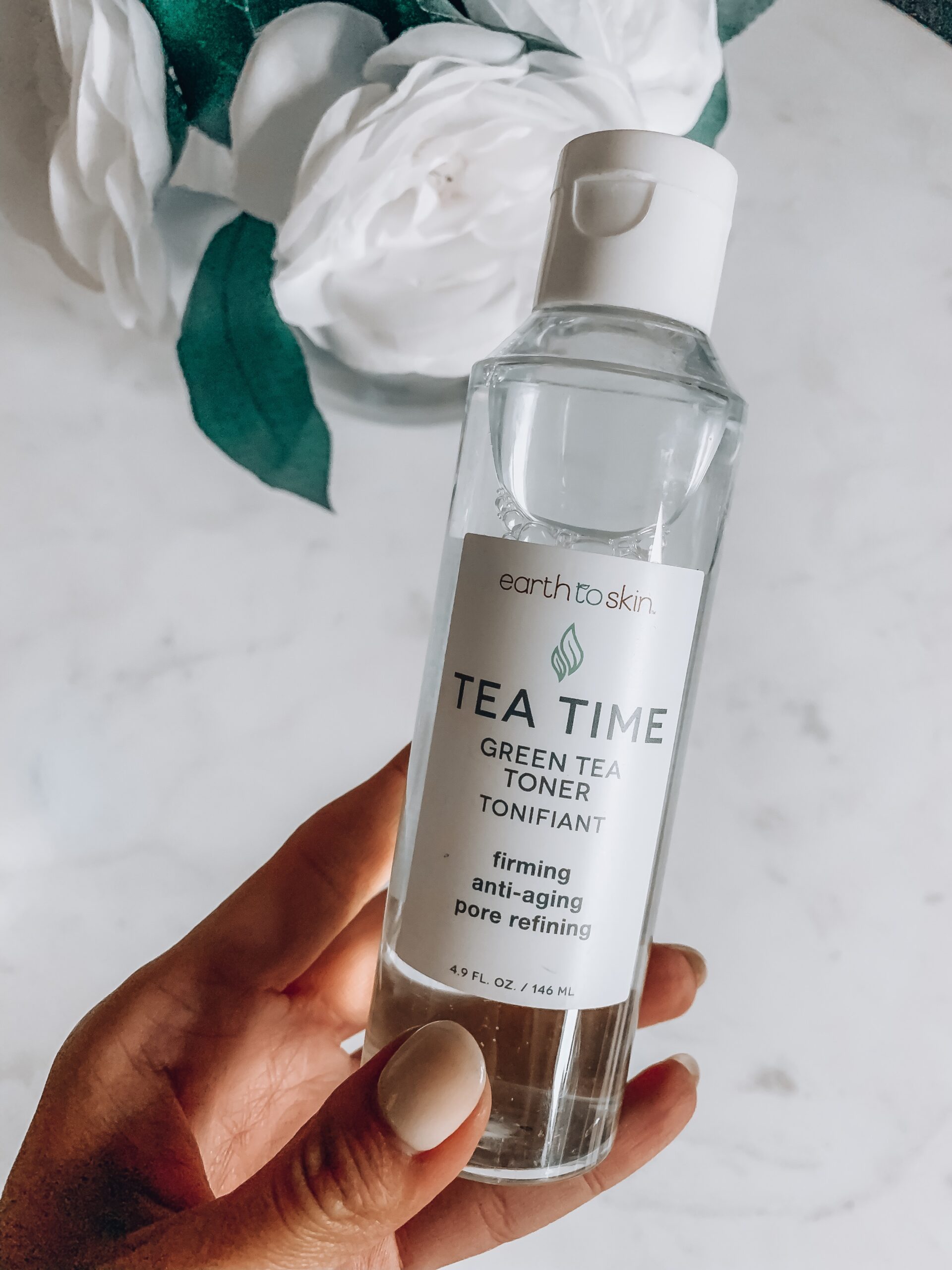 Made with fermented green tea anti-aging toner claims to firm and tighten skin. I just started using a toner (as a part of my skincare regimen) few years back. Now it's a step of my skincare routine I never miss. I love how it removes excess dirt, left over makeup and oil. I love that this toner is alcohol and oil free.
Super Greens Green Pumpkin Enzyme Peel available HERE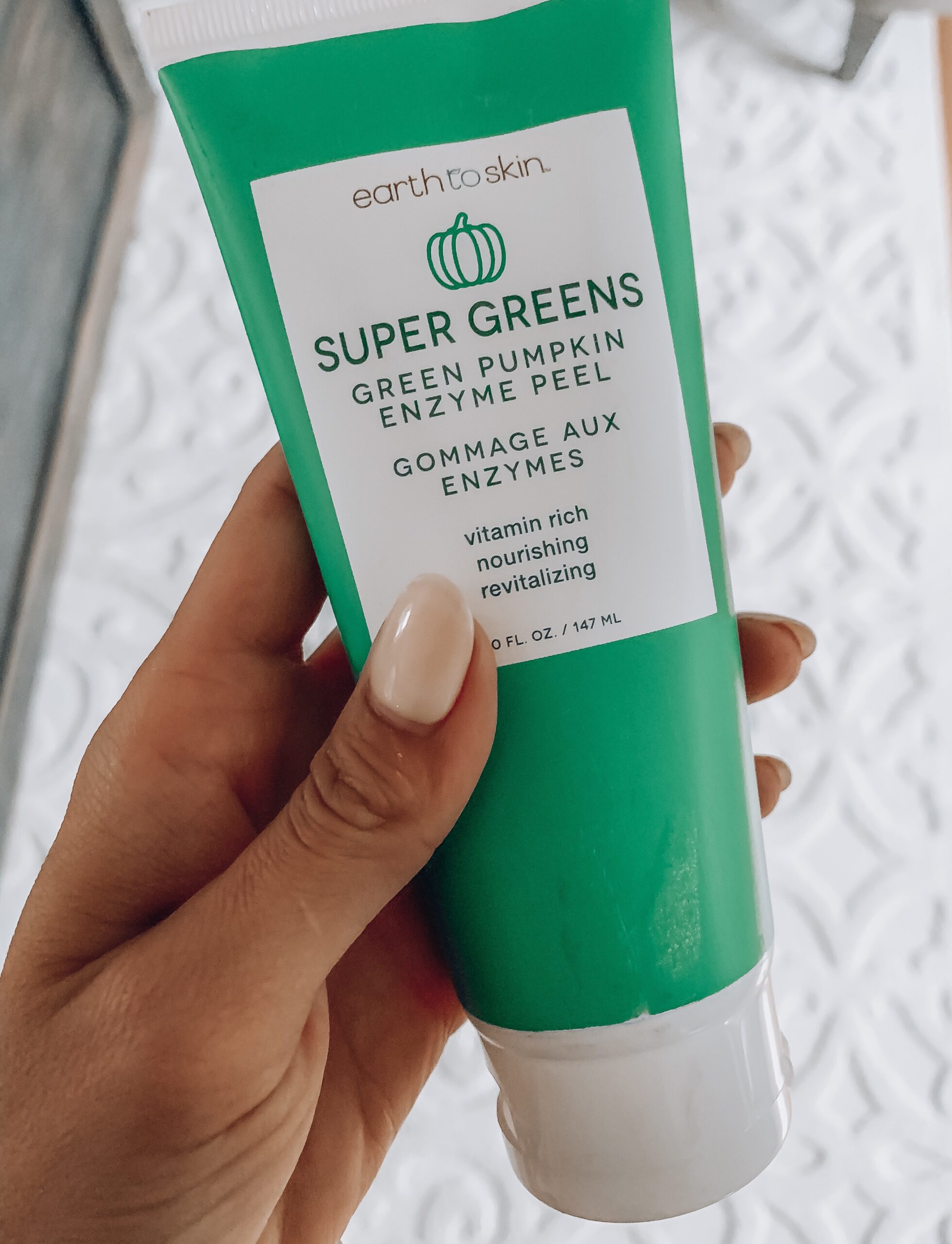 I am super excited to see the long term results of using this enzyme peel. Gentle exfoliation removes dead skin cells. Also it contains vitamins A, K and B-complex to counteract the harsh environment.
Honey Manuka Starter Kit  available HERE
I chose this starter kit, because my skin can be quite sensitive. The starter kit (under $10) contains travel size cleanser, day & night cream, as well as jelly eye cream.
Super Greens Nourishing Starter Kit available HERE
I also grabbed this starter kit to really determine which products work best for my skin type.
Other Earth To Skin Products You May Be Interested In
CLEANSER // SERUM // DAY CREAM // NIGHT CREAM // EYE CREAM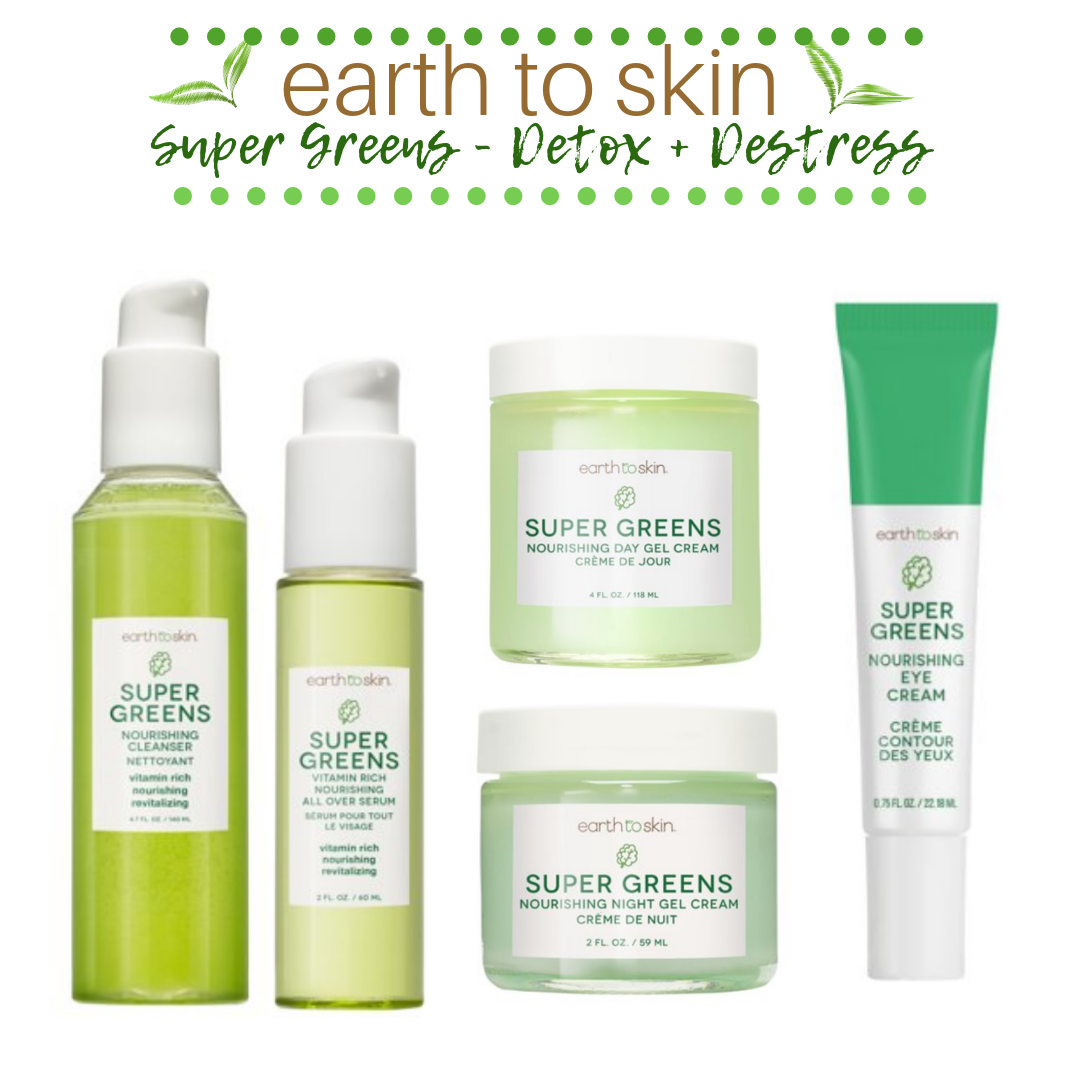 CLEANSER // SERUM // EYE CREAM // DAY CREAM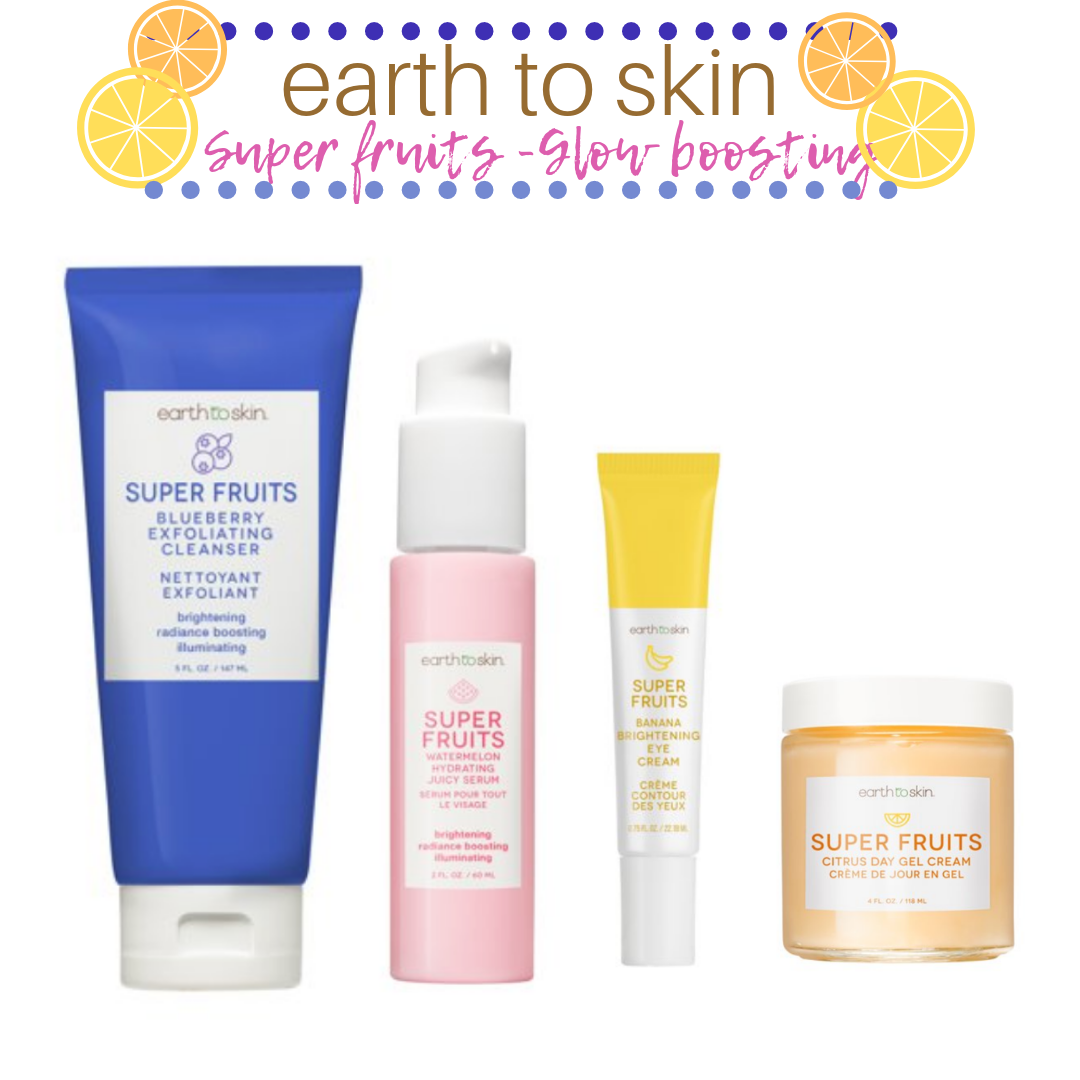 TONER // CLEANSER // NIGHT CREAM // DAY CREAM // SERUM // EYE CREAM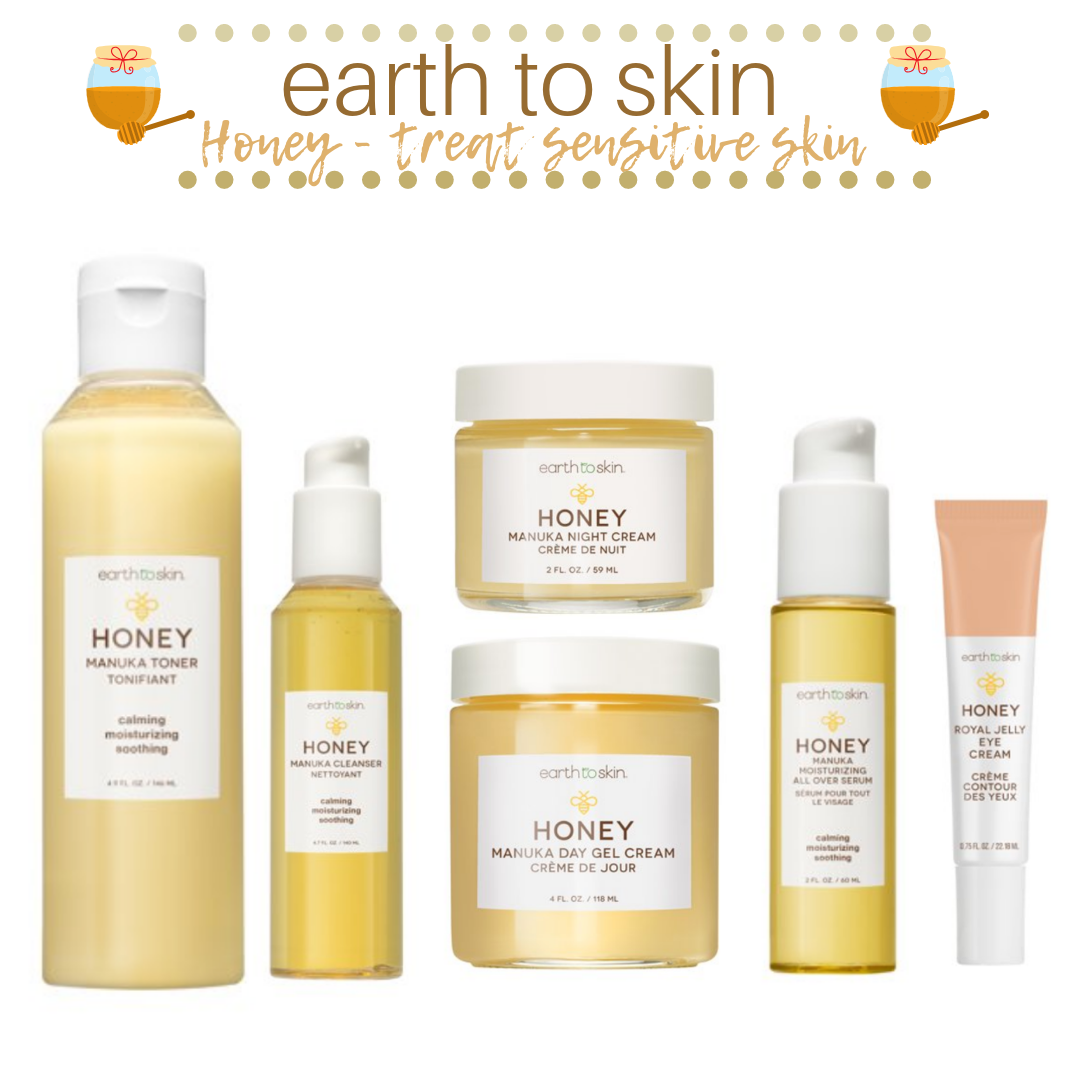 CLEANSER // EYE CREAM // DAY CREAM // NIGHT CREAM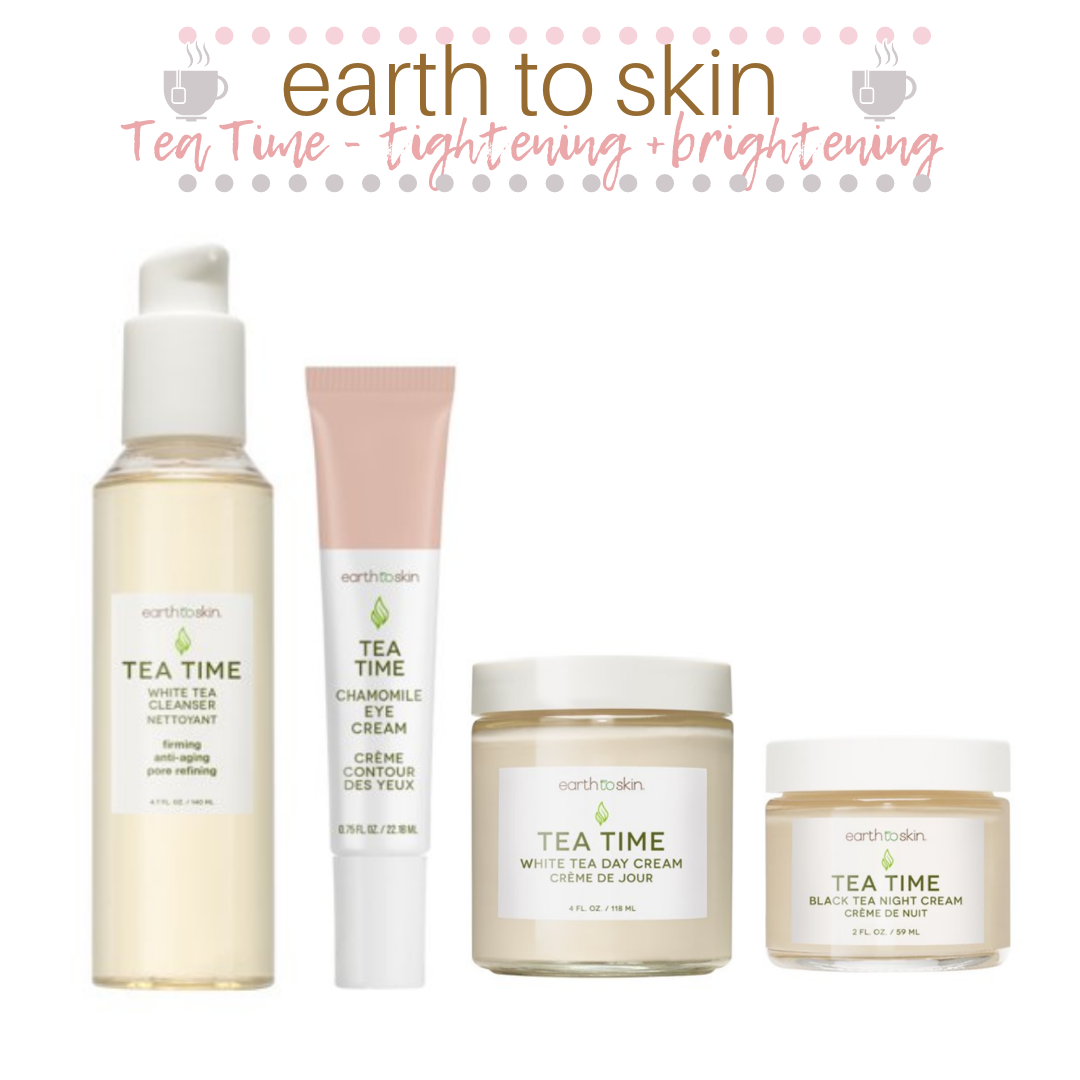 Thank you so much for reading! And very special thank you to Walmart and RewardStyle for sponsoring this post.
XX,
Anna