Budget Friendly Beauty with Walmart
Hello, hello… I am so excited for today's post because it has been highly requested by the Blushing Rose Style readers. Today, I am spilling the beans on my all time favorite drug store beauty and skincare products. The list is long hehe but I am going to share my top 10 with you all. Best part about all of these products, is that they're budget friendly. That is why I am partnering with Walmart today. Walmart offers not only such a huge selection of products, but also at best prices. It is definitely my go to destination when it comes to replenishing bath & body, and household products.
Other Walmart posts you may enjoy
Beach Waves Tutorial //  Affordable Summer Style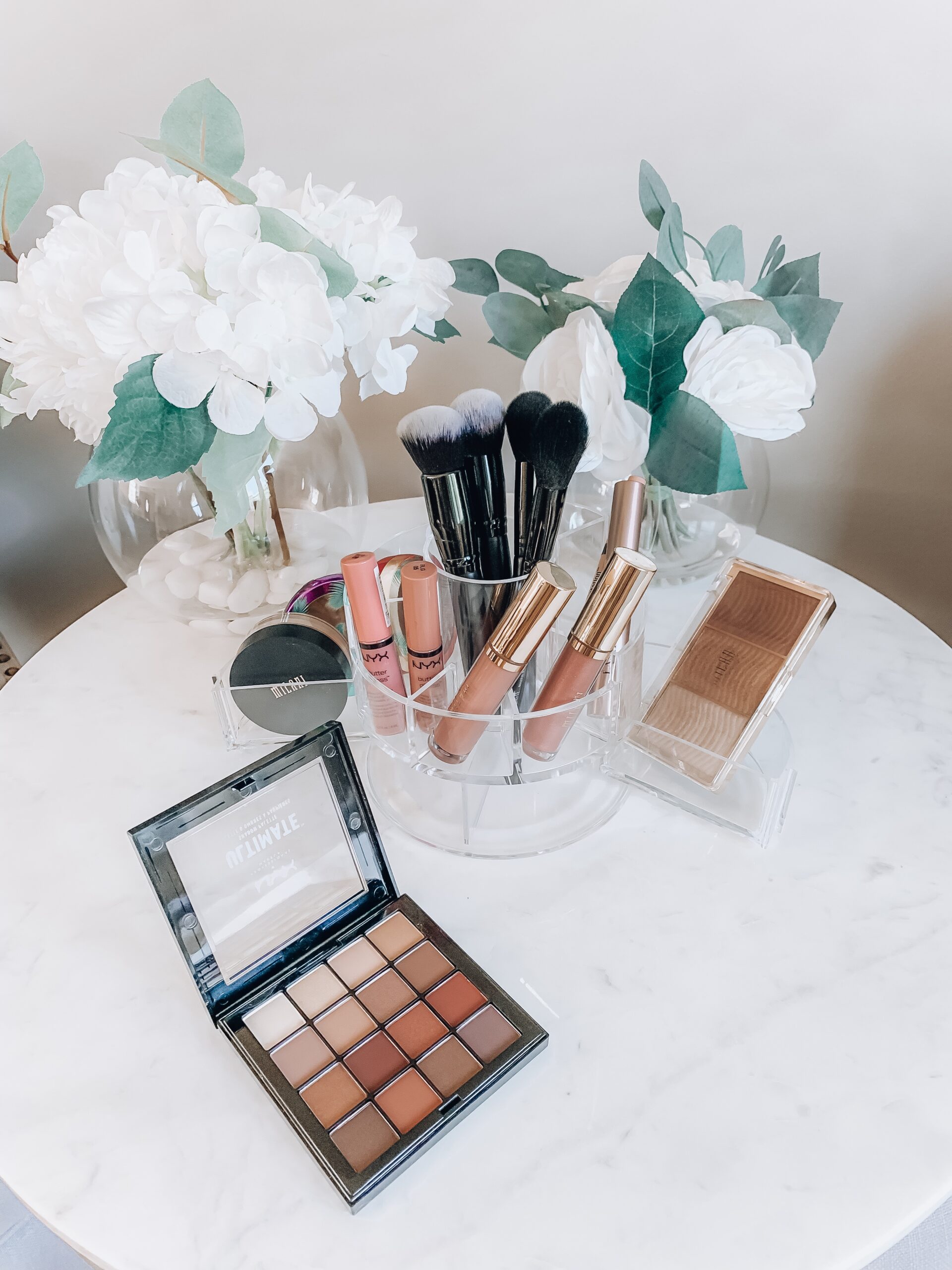 Vinylux Nail Polish System

I have been using Vinylux for years . It is the best at home nail polish, which doesn't require UV lamp. You paint your nails just like you would with a normal nail polish. I typically do two coats. And then one coat of the weekly topcoat. This one is a must, so don't skip that step. The polish typically stays on my nails for 5-7 days, yes this is amazing compared to regular products. And it has a high gloss, high shine finish just like you'd get from a gel manicure. Now to be 100% transparent,  I currently have dip/ powder polish on my fingernails. I did it with several work and travel events in mind. But let me tell you girls, getting my nails done is my least favorite thing to do – ok I may be exaggerating just a tad. But I find it too time consuming and kind of pricey. That's why Vinylux polish and top coat are so amazing! You get salon style result at home! Now let's talk colors: my favorite is CREAM PUFF, then ROMANTIQUE  or BE DEMURE, and in the fall I like to go dark BLACK POOL. And don't forget the top coat!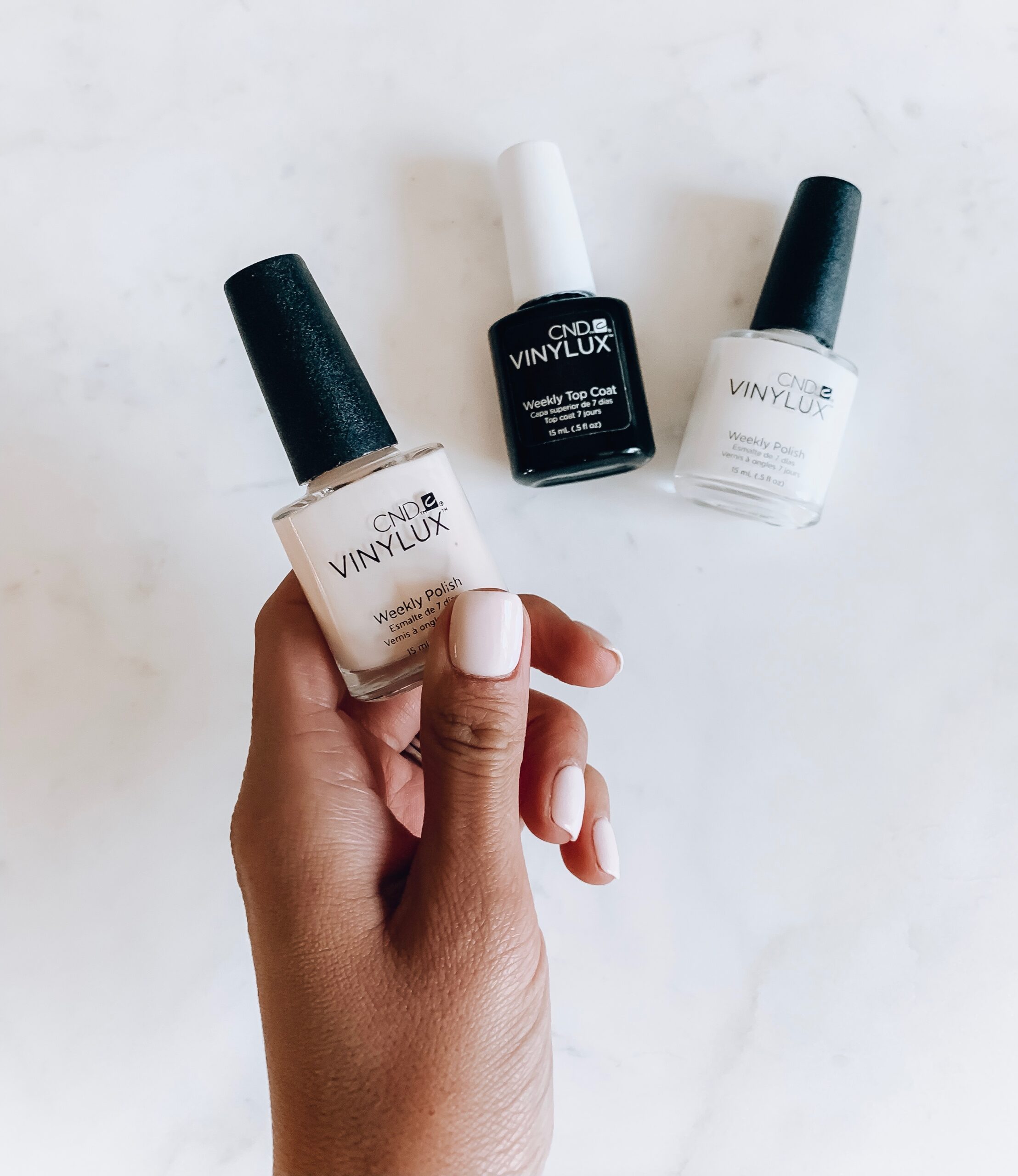 Neutrogena Face Towelettes
The Neutrogena Face Towelettes have been my favorite when it come to removing eye makeup. They get the job done, without irritating my sensitive skin. I was so happy too see the brand bring these out in individual / single packs. These are great for travel, especially if it's just a short trip! But also great for all the gals, who are always on the go.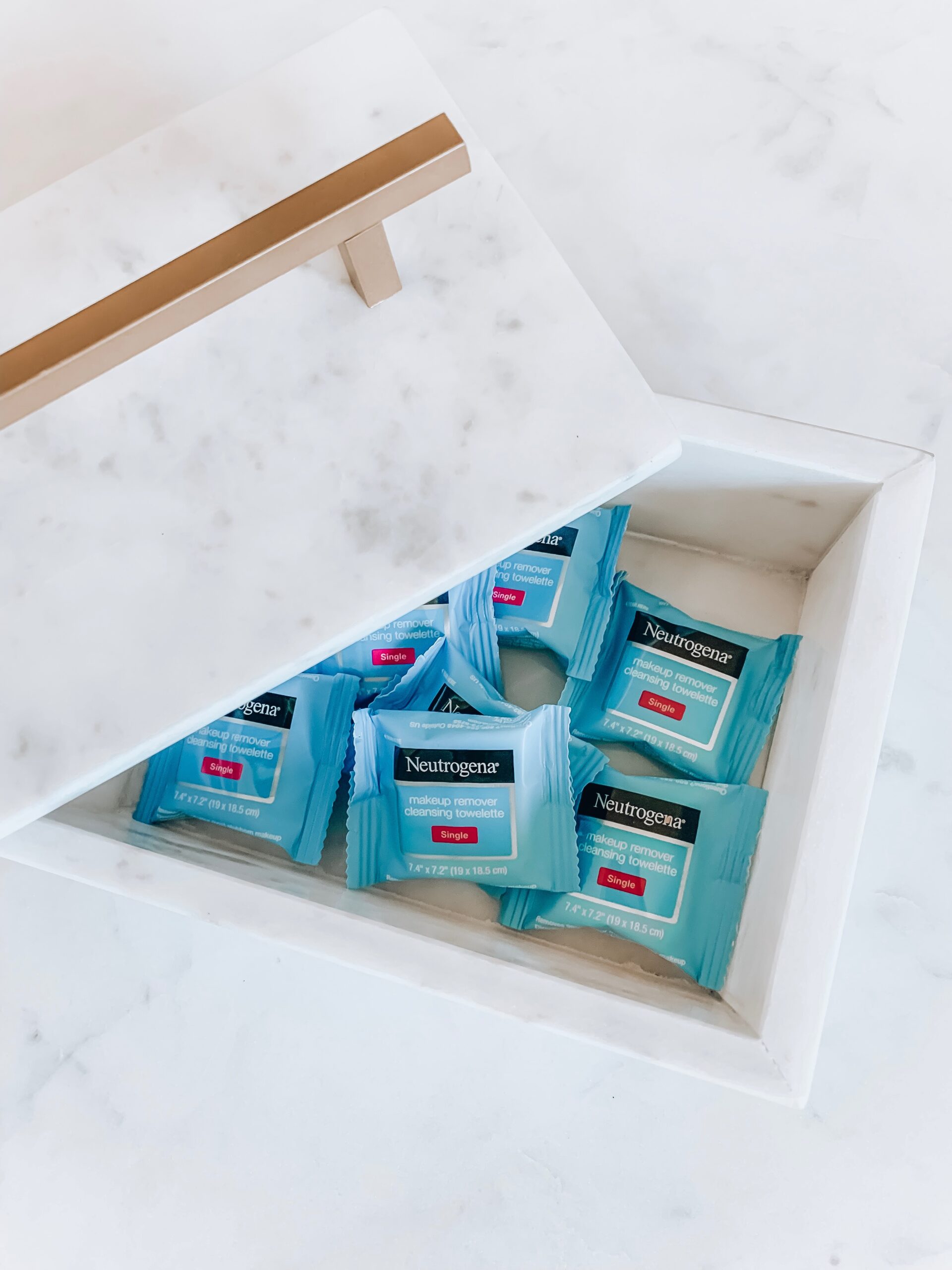 Neutrogena Hydroboost Face Mask
To say I am obsessed with the Hydroboost 100% Hydrogel Mask, would be an understatement. I use it at least twice a week. First of all, it feels so good on your skin. And I can almost feel my skin drinking it all in. It leaves your skin supple, soft and moisturized. Promise you will love this one!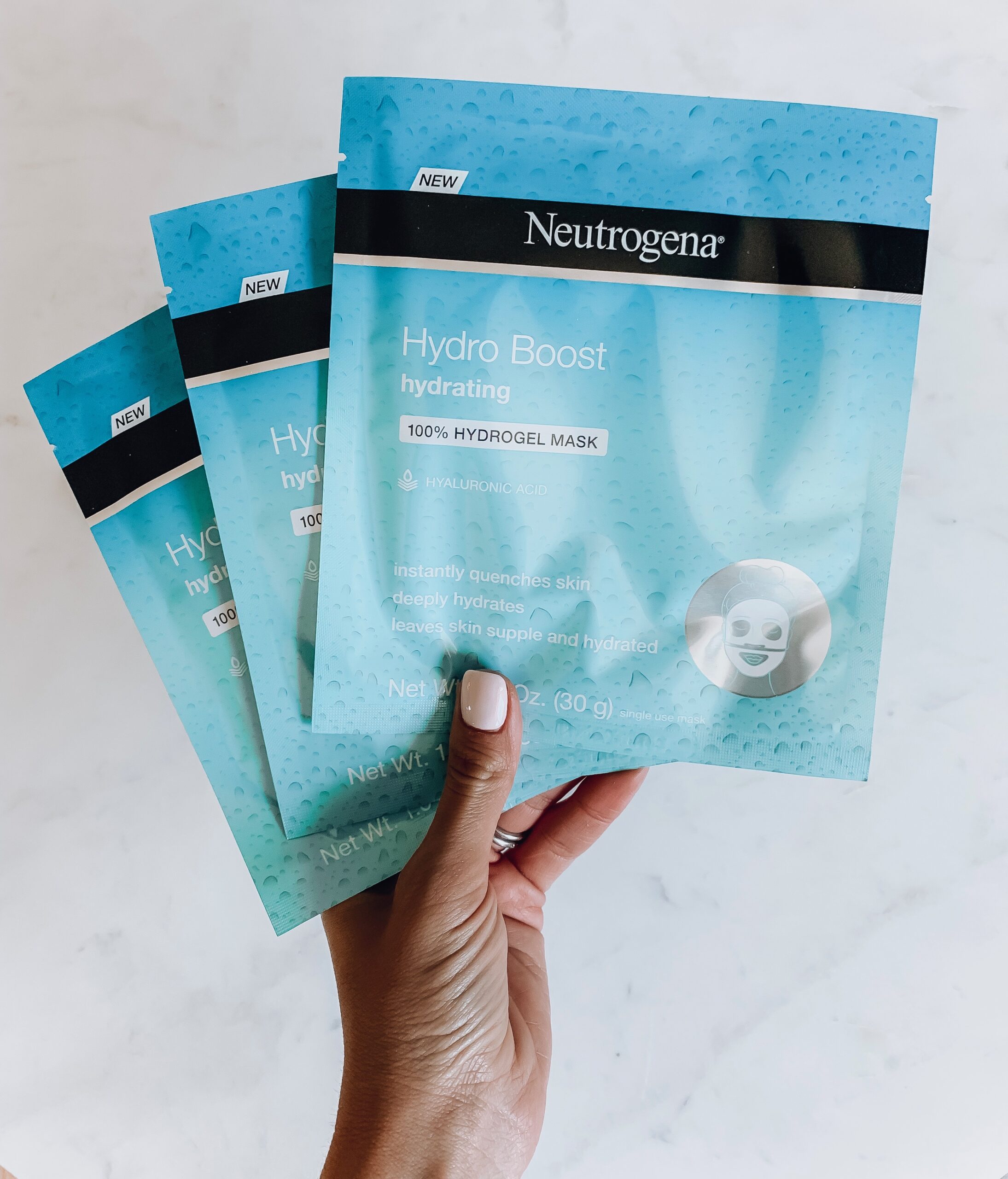 Neutrogena Hydroboost  Hand Gel Cream with Hyaluronic Acid
The entire Neutrogena Hydroboost line amazing.  The Hand Gel Cream with Hyaluronic Acid is my trusted hand lotion. I have one on my nightstand, one in my purse and one in the car haha Why I love it? Subtle fresh scent, unique gel formula absorbs so fast, and leaves your skin soft. Hydrates without leaving the greasy / sticky feeling. Also I am here for all the benefits of the Hyaluronic Acid!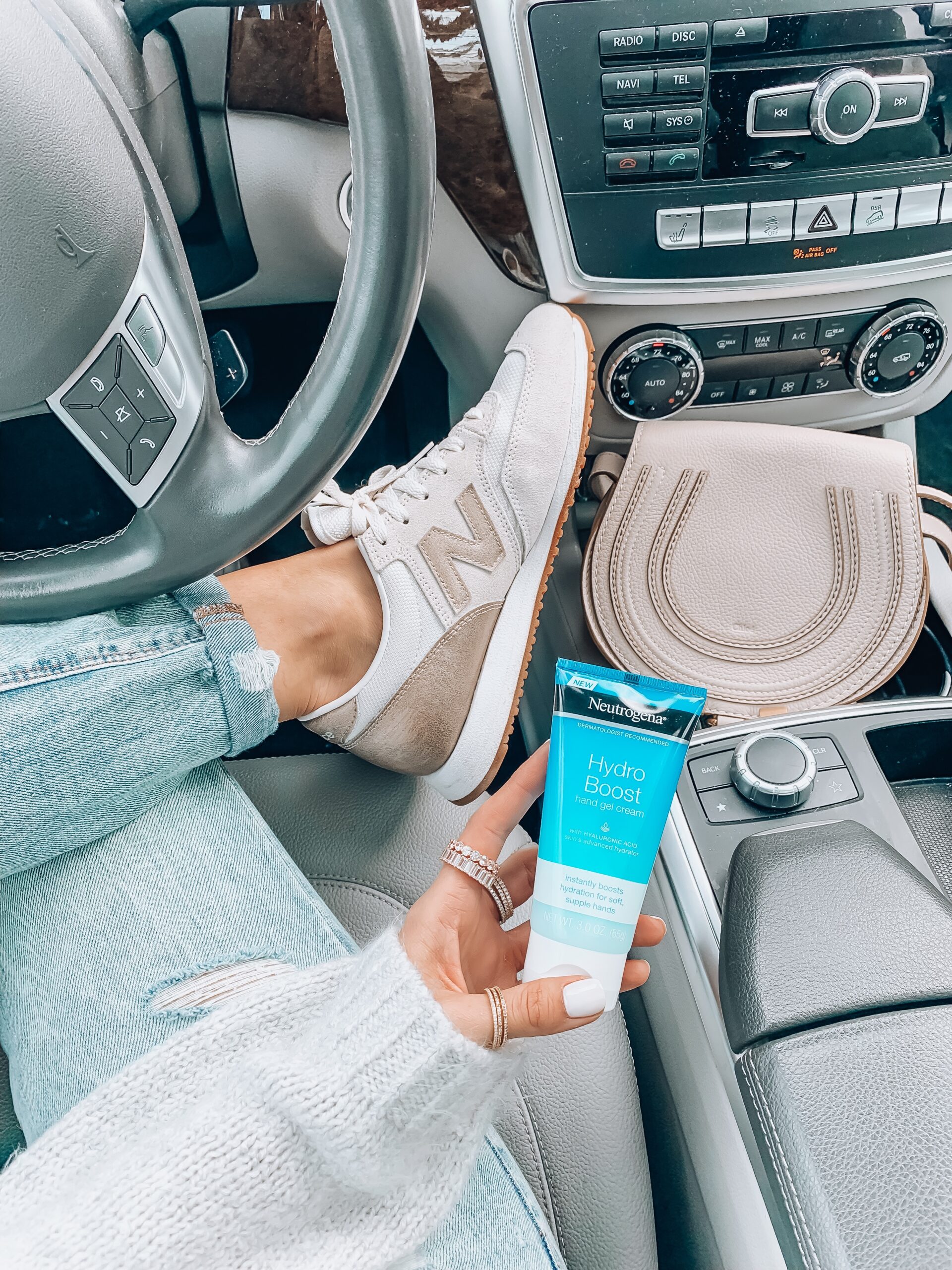 Budget Friendly Beauty – Makeup Favorites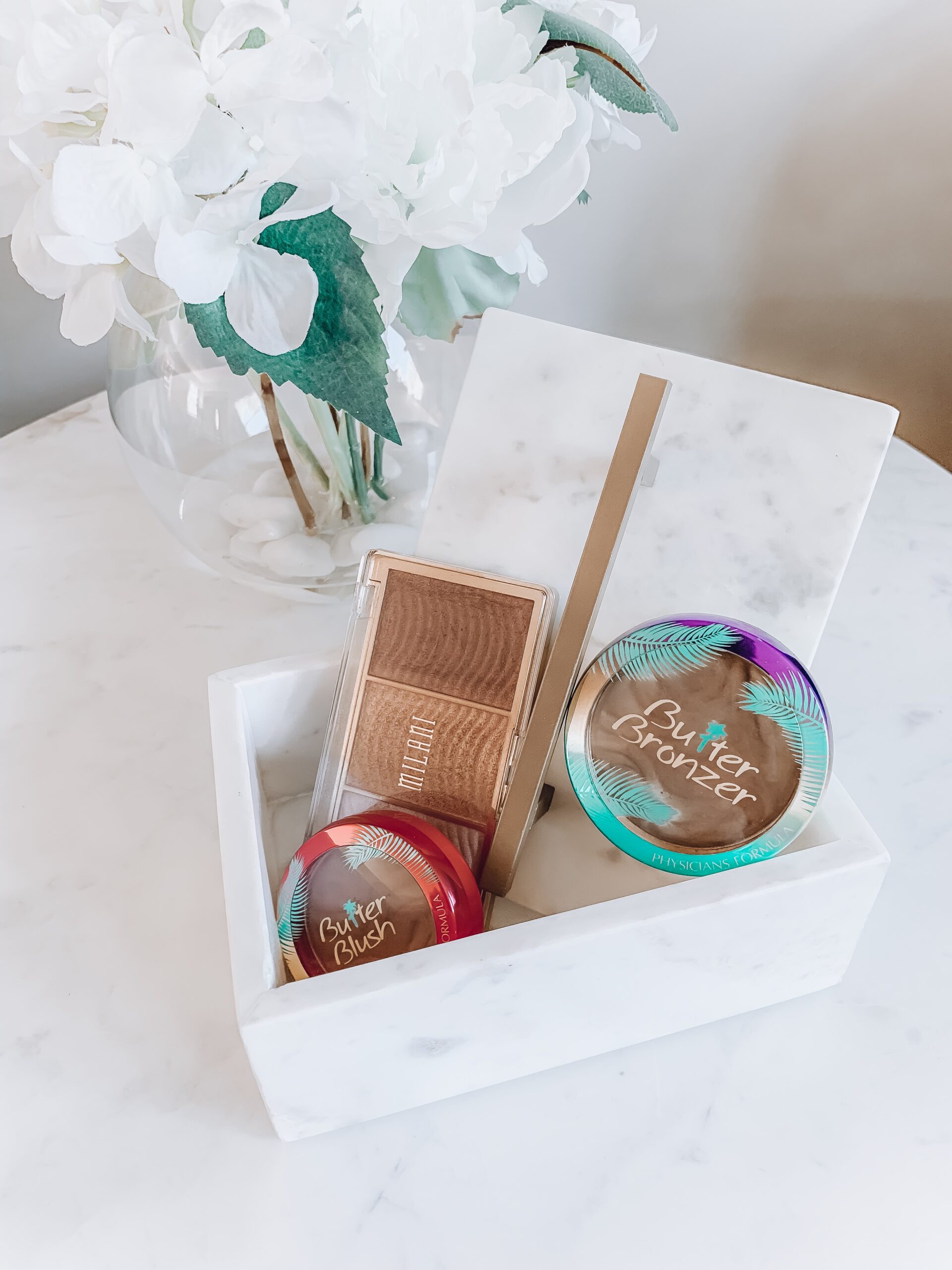 Butter Bronzer
I have been using Physicians Formula Butter Bronzer for the past few months. And I get what the hype (surrounding this product) is all about. It smells like a beach vacation. I know you may think, it is a funny way of describing a scent. But trust me, if you get it – or when you get it- you will know exactly what I am talking about! It is not drying on your skin, if anything I'd say it is one of the best powder formulas on the market! The color I use is "bronzer".
Butter Blush
The Physicians Formula Butter Blush is as amazing as the bronzer. Very hydrating, smells good and it's highly pigmented. My color is " vintage rouge".
Milani Stellar Lights Highlighting Palette
Milani Stellar Lights Highlighting Palette is hands down one of my favorites when it come to highlighters. You can create beautiful multidimensional makeup. Just be cautious this product is highly pigmented and little bit goes a long way. You can mix all three colors together or use them to highlight different areas. I use the rose gold blended with golden quartz all at the top of my cheekbones. Beauty hack: use this palette on your eyelids as eyeshadows!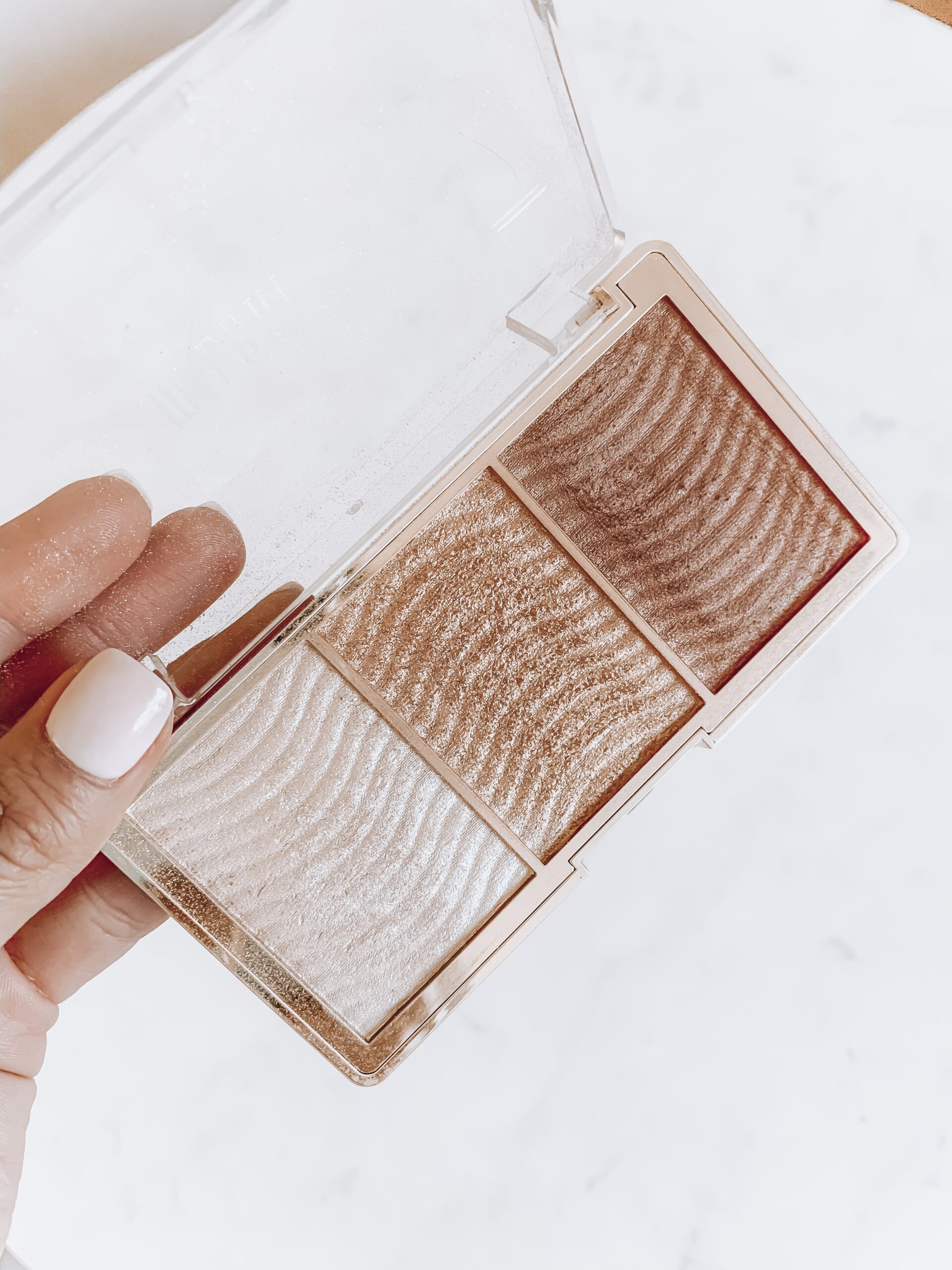 Nyx Butter gloss
NYX Butter gloss is definitely a cult favorite. The formula is thick but not greasy, the colors are highly pigmented but in semi sheer formula. These glosses smell good and feel good on your lips. I can tell you this is one lip gloss I cannot live without. There is a good chance you'd find one in every bag I won, my car, vanity and other random places like the junk drawer haha. My favorite colors are  Creme Brûlée and Vanilla Cream Pie.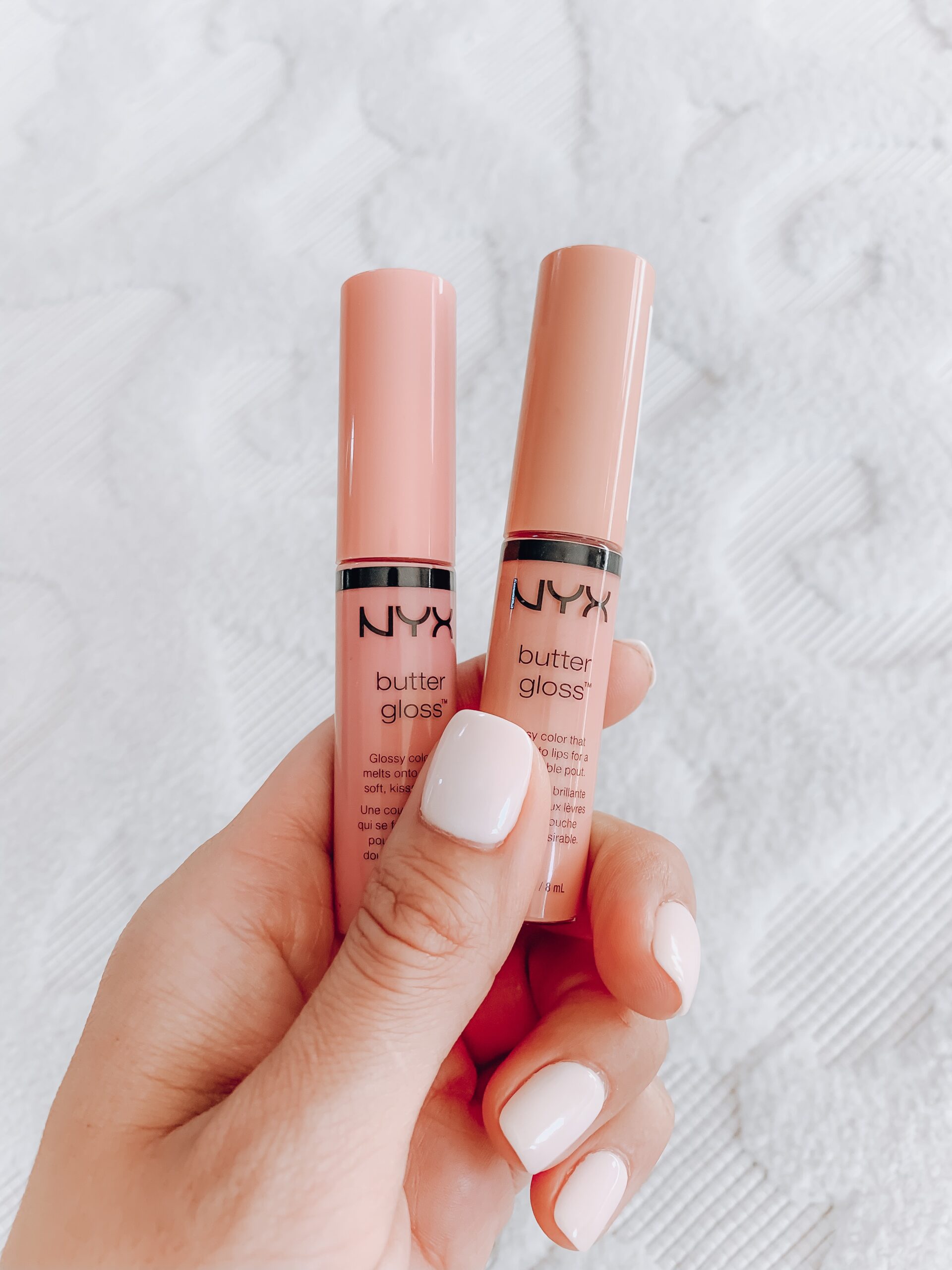 Milani Setting Powder

The Milani setting powder  (my color is banana) is a great & budget friendly alternative to the ever so popular Laura Mercier translucent setting powder. I use it to set the concealer under my eyes. And speaking of concealer – Maybeline Age Rewind is a good one! My color is sand.
NYX Ultimate Shadow Palette
The NYX Ultimate shadow palette in warm neutrals, is the only palette you need to create beautiful daytime makeup! 16 neutral shades can take your makeup from subtle "barely there" look to more dramatic. This one is a must have!

And that is my top TEN. Hope you girls enjoyed this post. If there are any drugstore favorites you swear by, please leave the suggestions in the comments below. I am always up fro trying new things!
Thank you so much for visiting Blushing Rose Style blog. And very special Thank You to Walmart and RewardStyle for sponsoring this post. As always, all views and opinions are mine.
XX,
Anna