Earth To Skin – Affordable Skincare Review Part II
Good morning ladies and happy Tuesday. Today's post is all about affordable skincare routine.  You may remember back in August I wrote a post introducing you to the Earth To Skin line available exclusively at Walmart. In case you missed it, you can read it here. At that point I was pretty new to the line myself, but my initial impression was really good. Well, I promised you all a follow up review and it's been just about a month, so here we go.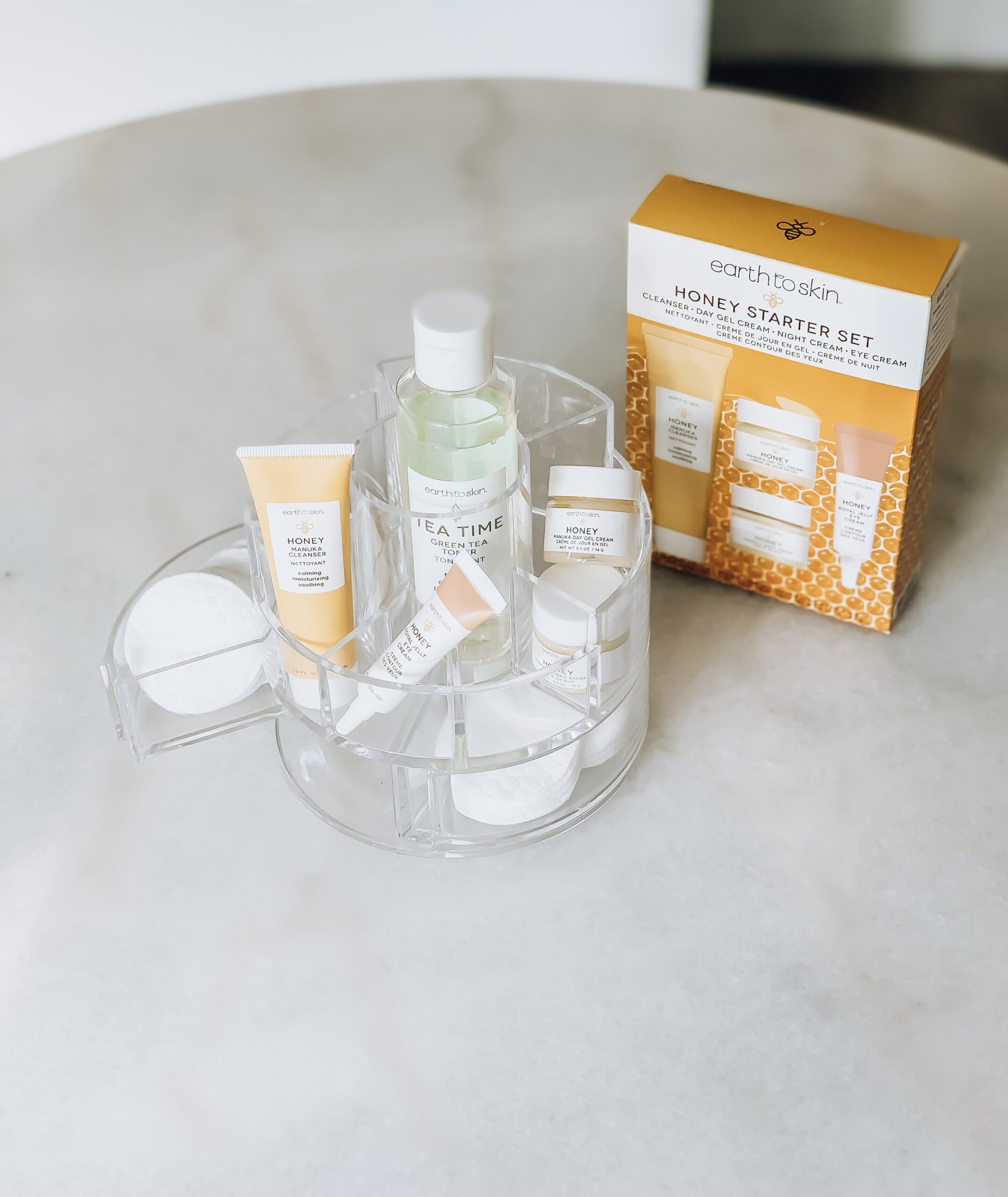 Related Posts
Updated Fall Makeup // Travel Beauty Essentials
Earth To Skin – Brand Overview
If this is your first time ever hearing about the brand, here's what you need to know:
It's super affordable with price range between $7 and $10
Nearly 30 products and 4 skincare lines addressing different needs / concerns : Honey, Tea Time , Super Fruits and Super Greens.
Clean beauty – the line is free of all the bad stuff. No parabens, mineral oil, silicon, sulfates, etc.
Not tested on animals.
Gluten free.
Earth To Skin  – My Personal Favorites So Far
There are nearly 30 products available in this line. I have not had a chance to try them all just yet. The brand offers starter kits for just under $10 available from each of the four lines.
SUPER FRUITS  – BRIGHTENING STARTER KIT // HONEY MANUKA – CALMING STARTER KIT // SUPER GREEN NOURISHING STARTER KIT // TEA TIME – ANTI AGING STARTER KIT
I was super excited to get started on the Manuka Honey Calming line. The ingredient has been favored by many celebes. Manuka honey is said to have anti-inflammatory, anti-bacterial and calming properties. Sounds like a match made in heaven for my sensitive and acne prone skin. I got the starter kit for just under $10! Seriously, if you are looking for a new skincare line or curious about trying something new – Earth To Skin is a no brainer. Clean skincare line made with pure ingredients, and at great price point!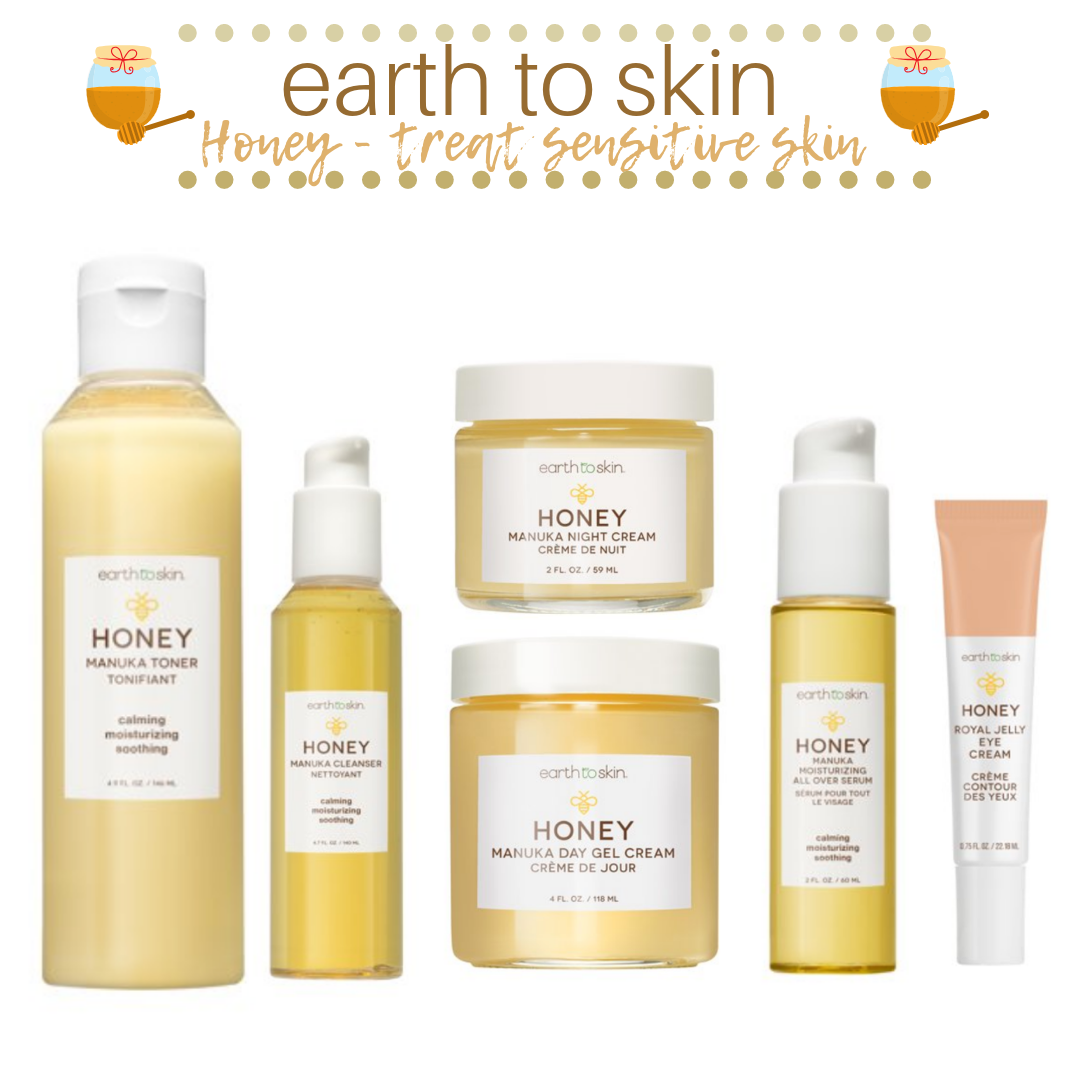 The starter kit includes Manuka Cleaners, Manuka Day Gel Cream, Manuka Night Cream and Royal Jelly Eye Cream. Not included in the starter kit, but also available are the Manuka Toner, Moisturizing Serum and Sheet Masks.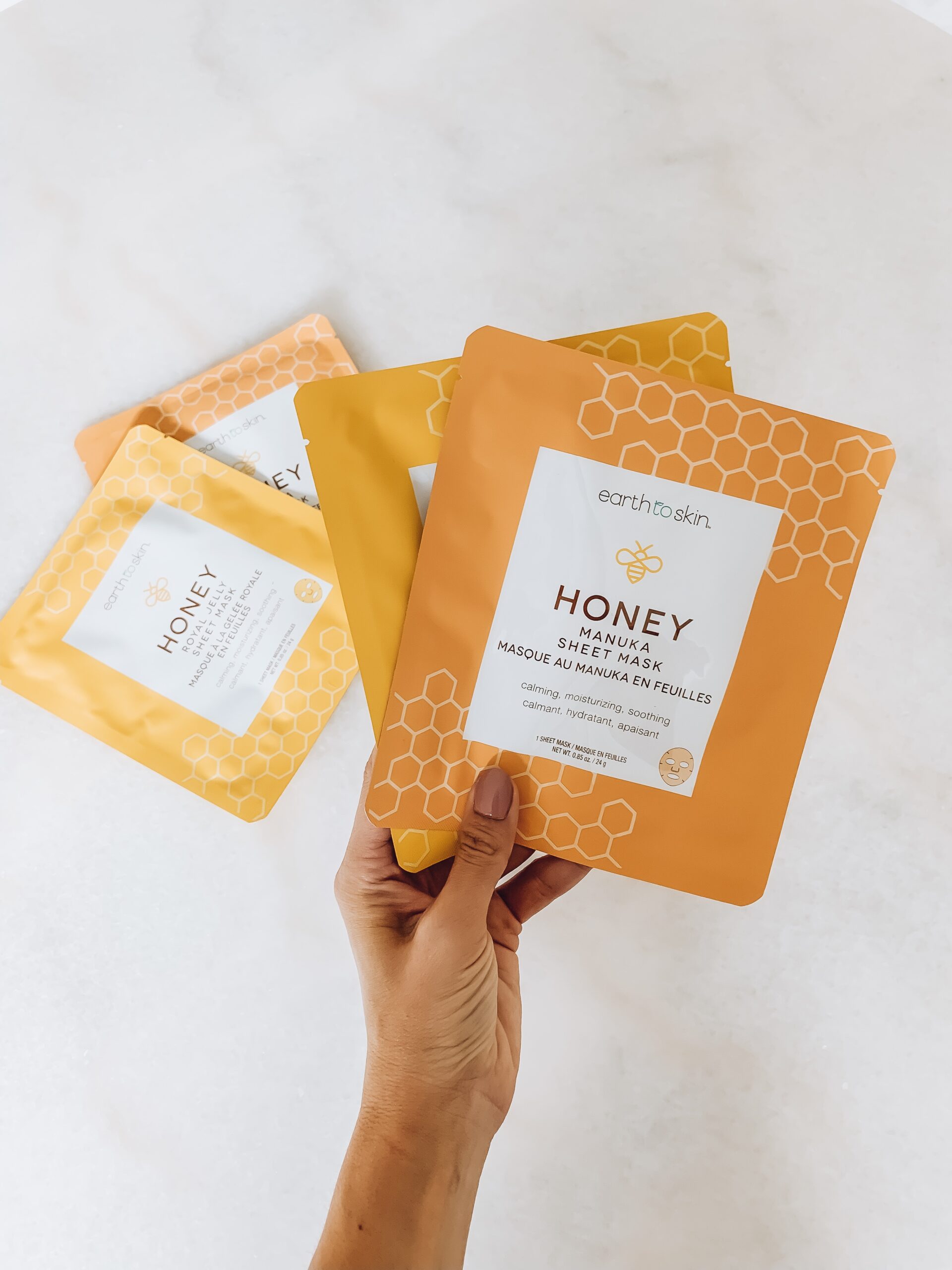 The cleanser has gel like consistency – to be honest it kind of looks like honey haha. However, it is not sticky at all. It smells and feels amazing on my skin. Also, it will not leave your skin feeling tight and dry.
The eye cream is pretty thick. This came as a surprise to me, maybe because of the name I was expecting gel like consistency. Not the case. I am actually not a fan of gel based eye creams, mostly due to my aging skin. I love the consistency of this one. And it creates a beautiful base for makeup.
The day cream is light and absorbs fast. It will not leave your skin feeling greasy or looking shiny. Great base for makeup. I think one of my favorites from the line is the night cream. Super thick, but doesn't feel heavy or sticky. You will wake up with supple and soft skin. Love it!
Green Pumpkin Enzyme Peel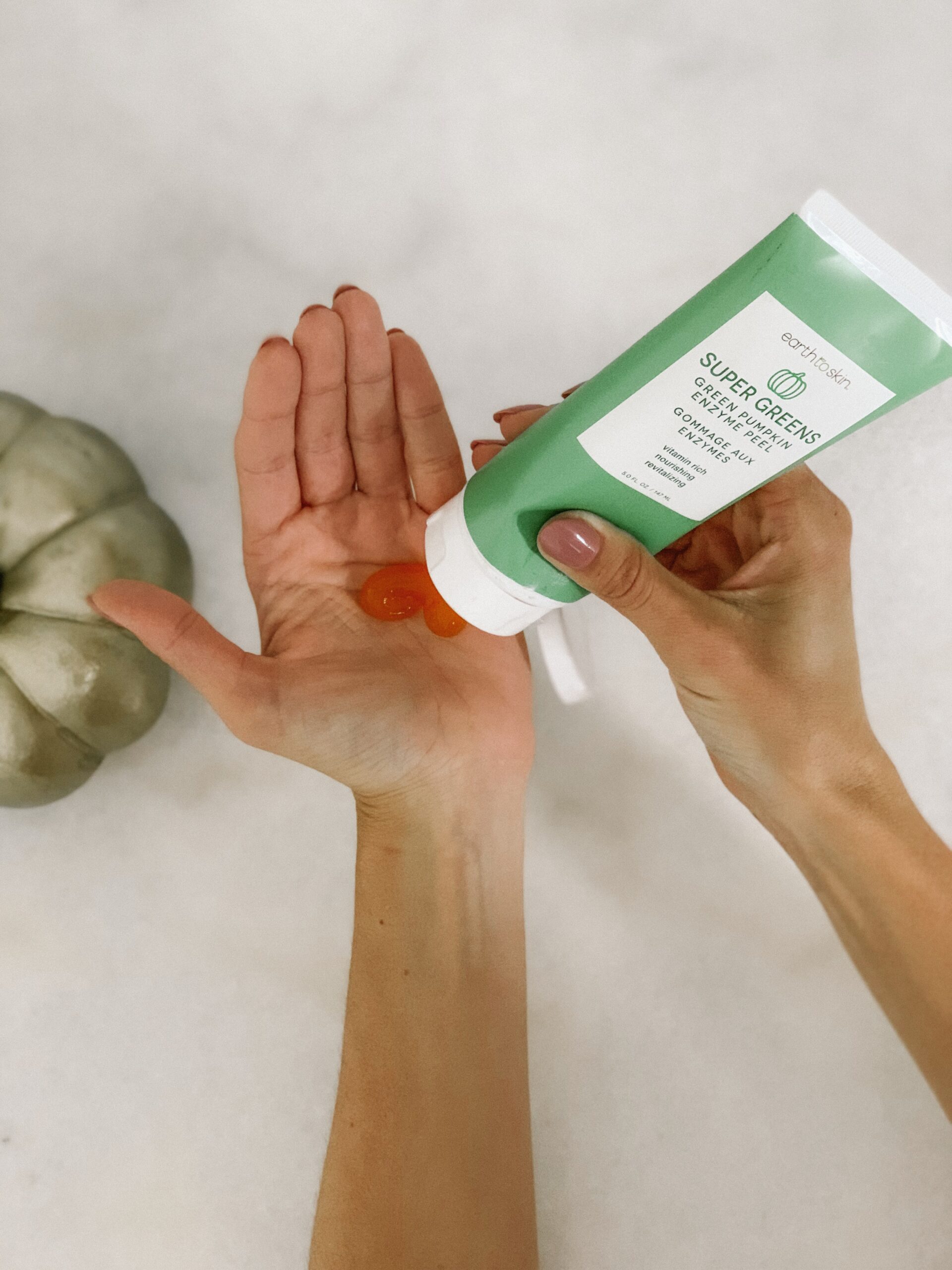 The Green Pumpkin Enzyme Peel is another one of my favorites from the line. I have been on a hunt for a gentle yet effective physical exfoliator. It helps remove dead skin cells, while leaving my skin soft. I love that it's infused with vitamins A, K and B complex to help protect skin against the harsh environment.
Earth To Skin – Toner
Obsessed with this toner! I actually ditched toner part of my skin care routine years ago, and just re-introduced it last year. I always thought toners left my skin feeling tight and dry. Well, the problem was, that many toners container alcohol. Happy to report this ant-aging toner made with fermented green tea is alcohol and oil FREE!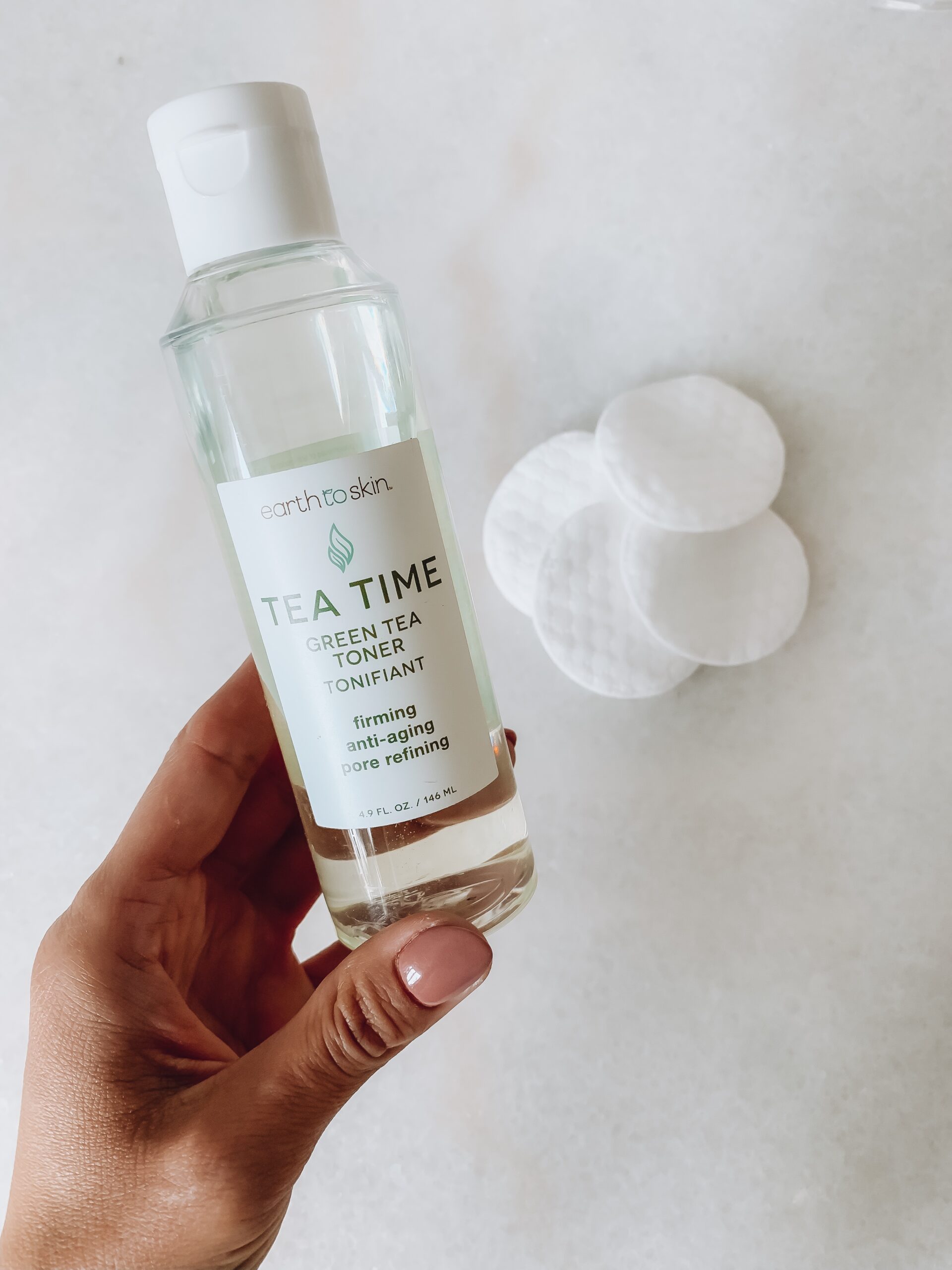 Earth to Skin – Explore More

That's all I have for now. I will continue testing more options from the brand and promise to keep you posted. I hope this post was helpful. Thank you for visiting Blushing Rose Style.
This post was created in partnership with Walmart and RewardStyle. As always, all views and opinions are mine.
XX,
Anna