We are gearing up for another warm and sunny day. So glad we are finally able to spend more and more time outside with the kids.I have been asked so many times for sunscreen and sun protection recommendations. I have to be honest and tell you, I have been using the same products for the past few years. So I thought, why not ask the Blushing Rose Style community for help. And boy, you all came through! Thank you so much for taking time to send over your recommendations.
Best Of Sunscreens- Readers' Favorites
I thought if I categorize the sunscreen recommendations, so it's easier for you all to navigate through this post. Here are Top 10 recommendations for Face, Body and Kids.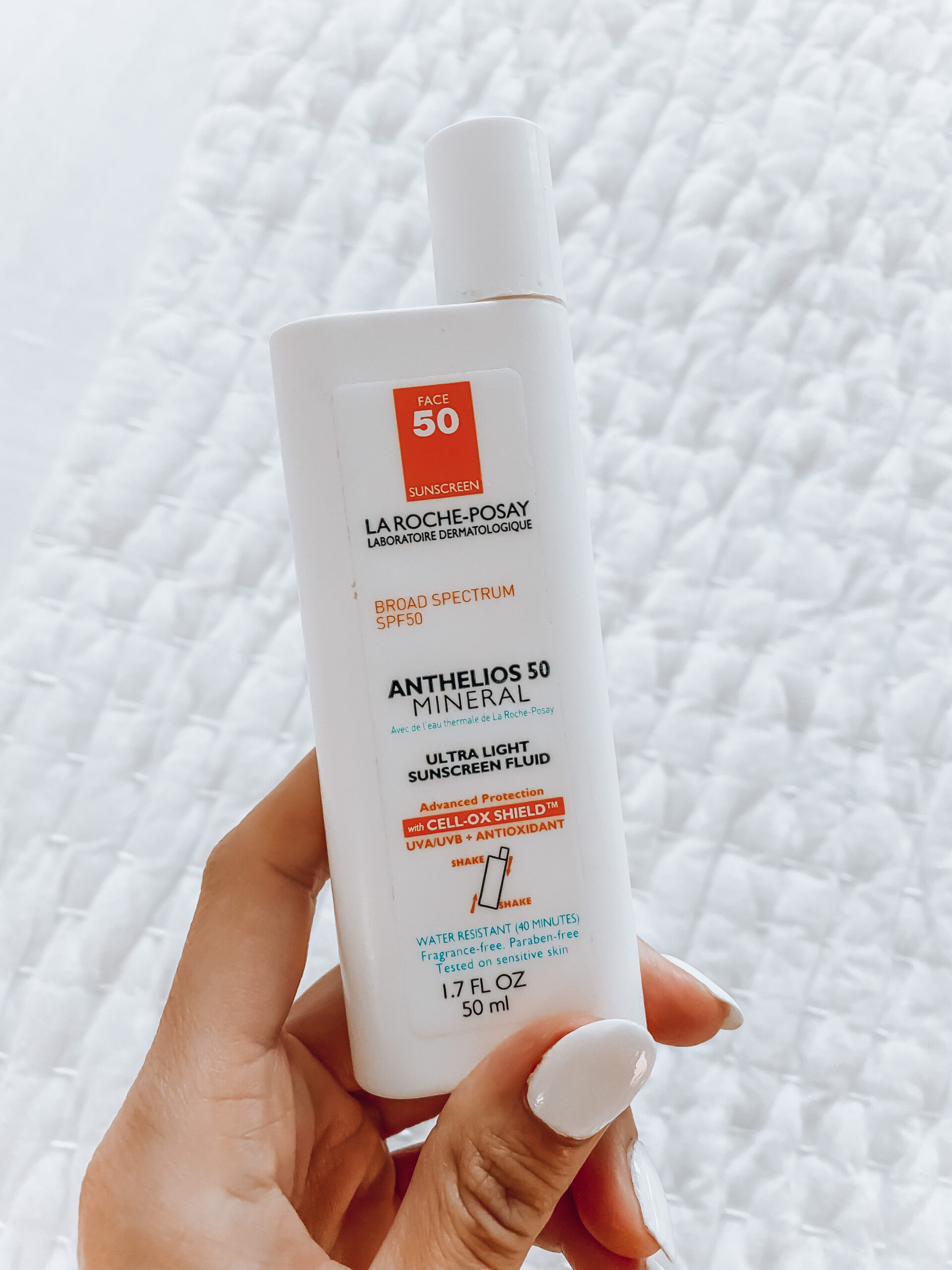 Top 10 Sunscreens for Face
I have been using LaRoche Posay Anthelios Mineral Sunscreen in SPF50, it doesn't leave chalky residue and it doesn't cause breakouts. The texture is really light, and it absorbs well. I don't think it would be best option for dry skin. Just this week I tried Coola Tinted Mineral Sunscreen Moisturizer. I have to say, I absolutely love it so far. Light and whipped texture, subtle tint and leaves your skin so smooth. I will continue using it and will report back. I am also planning on ordering the Elta MD sunscreen as it was the most recommended one.
I also wanted to highlight Black Girl Sunscreen – now available at Target.
All natural sunscreen for Women Of Color. It has amazing reviews.
Readers' Top 10
SKINCEUTICALS // SUPERGOOP // SUNBUM // COOLA // NEUTROGENA
AVEENO // DERMALOGICA // BEAUTY COUNTER // LA ROCHE-POSAY // ELTA MD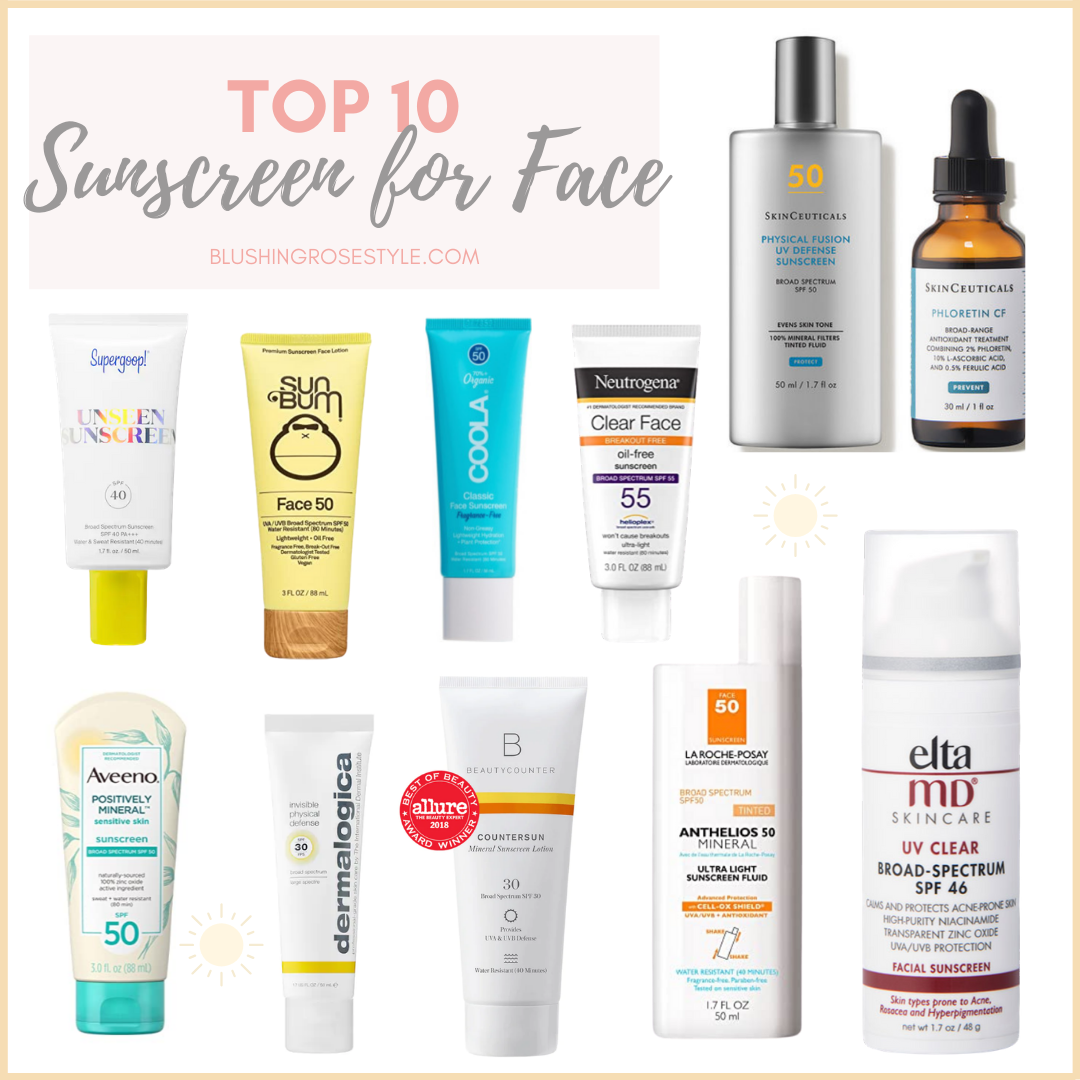 The entire line of Elta MD products can found on Amazon and DermStore.
Top 10 Sunscreens for Body
My go to for the body has been the Neutrogena Mist Spray. The application is so easy. I have also tried the Coppertone Glow and I liked it a lot but to be honest it's like applying CC Cream / Foundation to your body, so it's not my preferred everyday go-to.  I also love Sol De Janeiro SPF30 Oil. Smells amazing, absorbs well and leaves just a hint of shimmer on your skin.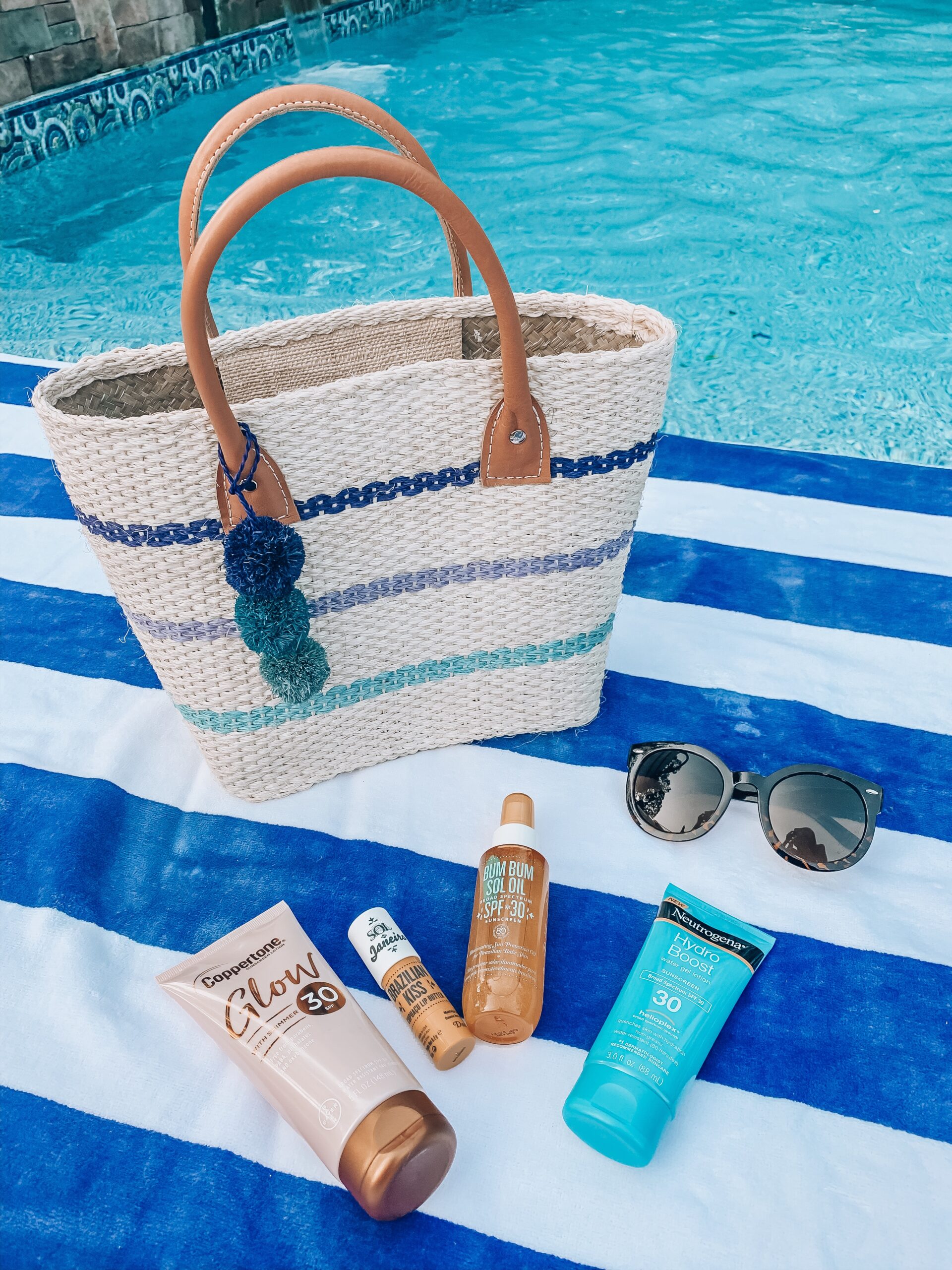 HAWAIIAN TROPIC // SUNBUM // ELTA MD // COPPERTONE GLOW // COOLA
NEUTROGENA ULTRA SHEER // SUPERGOOP // BEAUTY COUNTER // BANANA BOAT // LA ROCHE -POSAY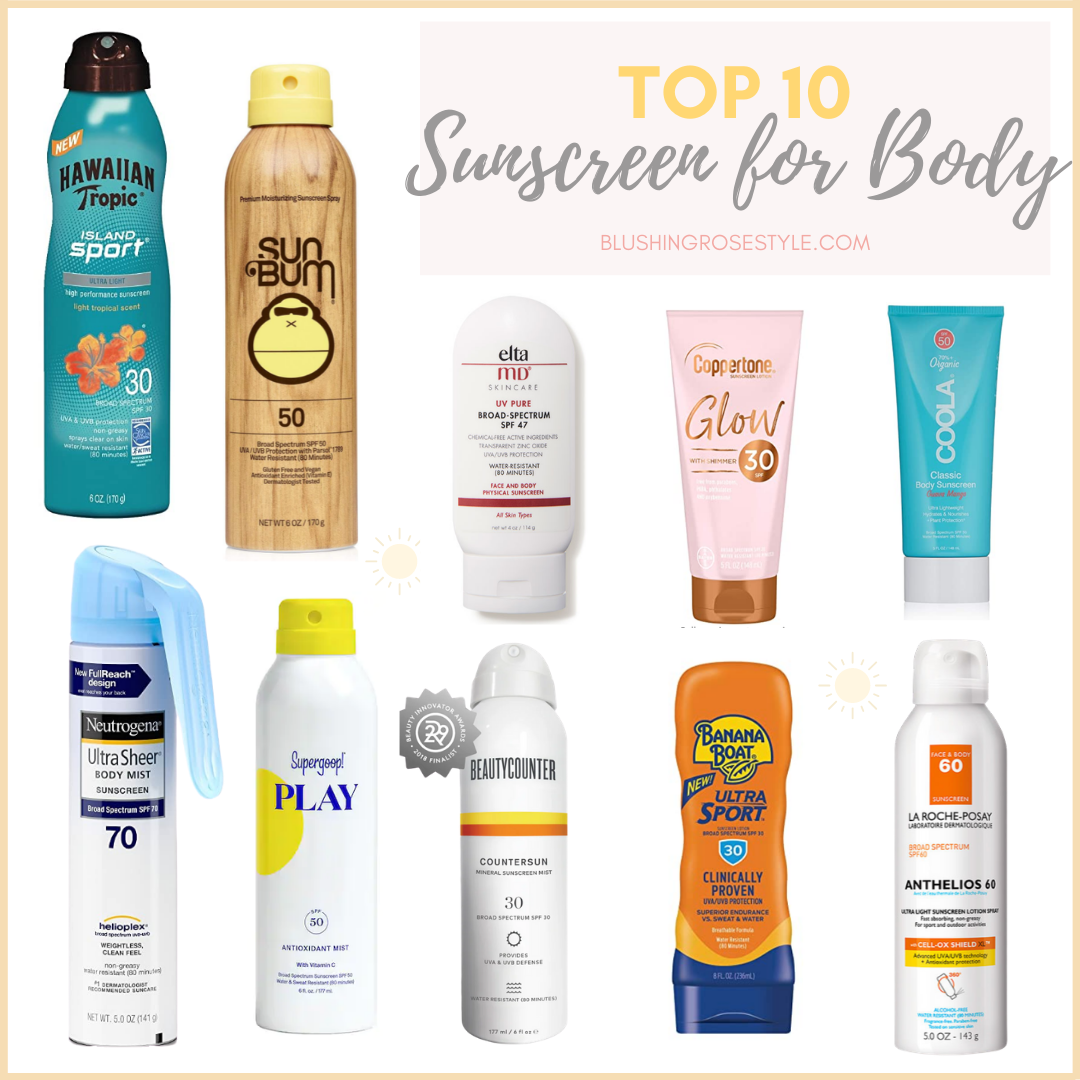 Top 10 Sunscreens for Kids
Grant has super sensitive (eczema prone skin) – I have been using Sun Bum Clear Zinc SPF50 on him and it works amazing without irritating his skin. As far as spray / mist sunscreen I have been using Neutrogena Beach Defense SPF70.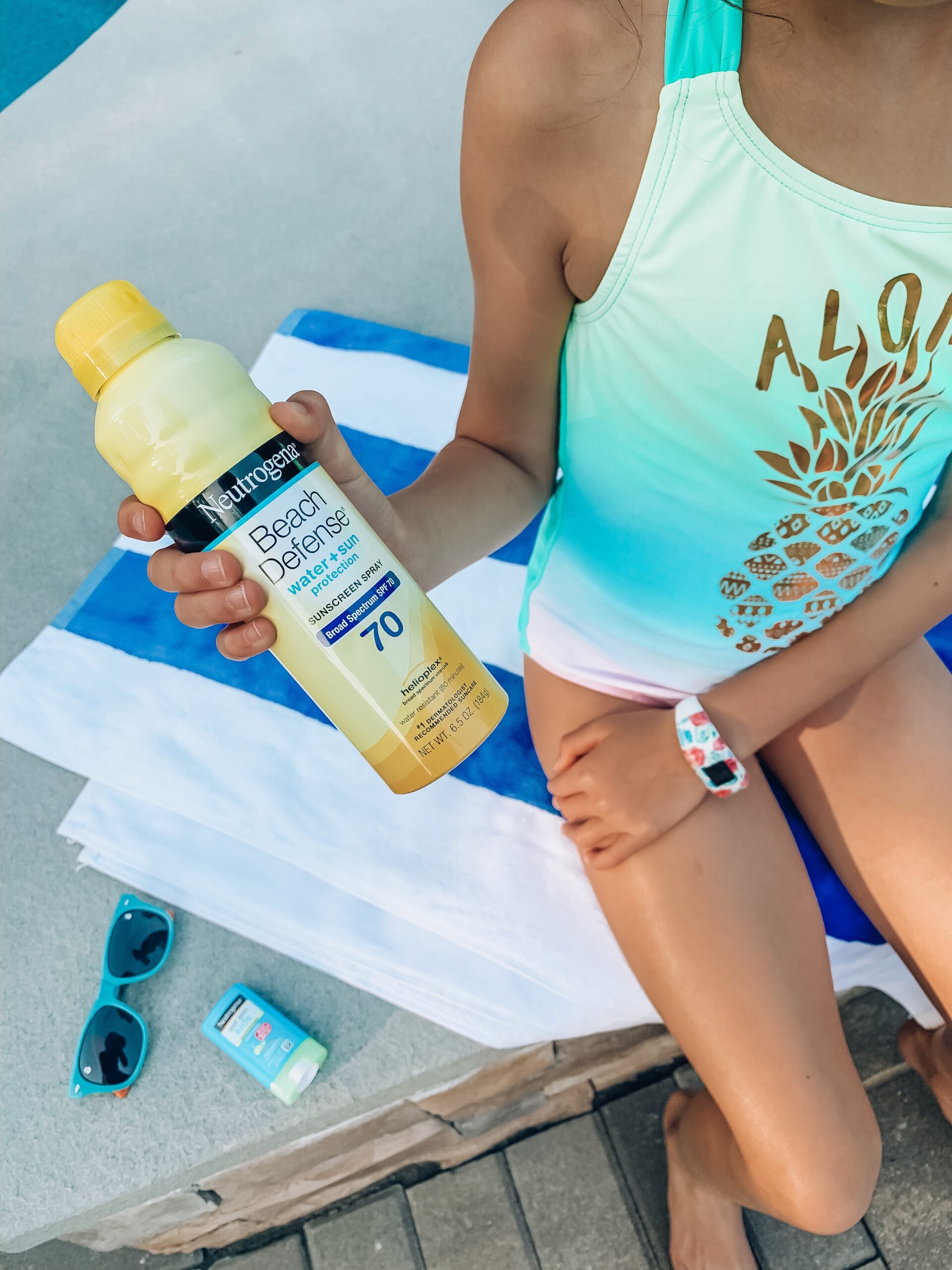 Here are top 10 Reader's Recommendations
BABYGANICS SPRAY // NEUTROGENA STICK // THINK BABY // BANANA BOAT // SUNBUM
BLUE LIZARD // BANANA BOAT SPORT // AUSTRALIAN GOLD // LA ROCHE- POSAY // NEUTROGENA SPRAY