Hey girl hey. Happy Monday!  Can you believe we're in the second week of June? It is definitely hard to believe. If you are new here, every Monday I round up the Top 10 Best Seller's from the previous week and its so fun to see what you girls are loving. My soludos sandals are in the Top 5 and they're currently on sale and 40% off.
You can view previous best seller posts HERE and HERE.
1. DRESS –  It's a second week in a row that this dress is on the Best Seller's list. This dress looks dressy but it's actually a pretty casual spring/summer dress. The midi length is great and it  has pockets and fits tts, I am wearing xs. You can catch it on sale today – it's 20% off.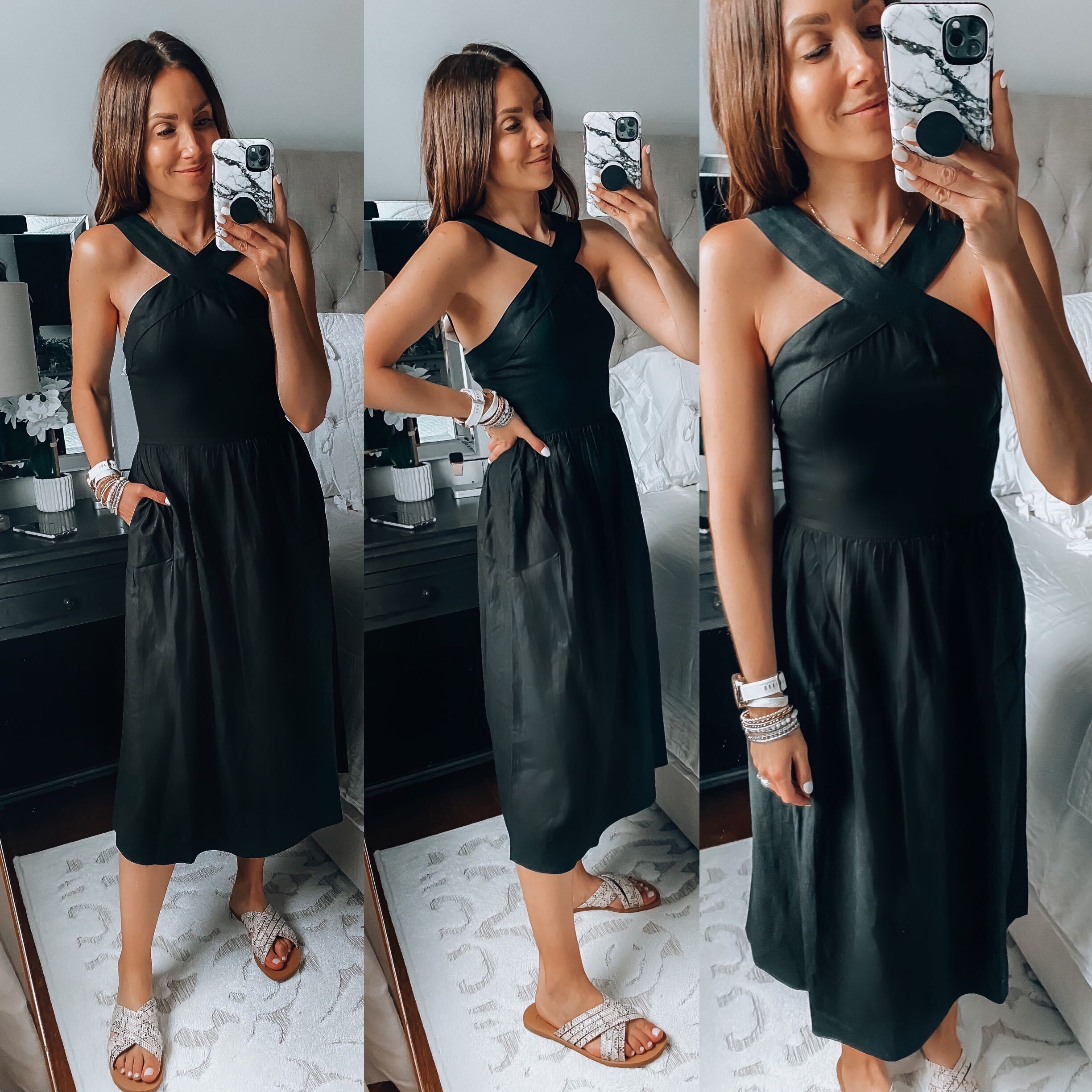 2.  TEE – One of my favorite purchases from Target has been this tee! I love the oversized fit, the rolled sleeves, square pocket and the overall texture of this tee. I am wearing size XS. My pull on style shorts are also from Target. They're super comfortable, fit tts and I am wearing size small.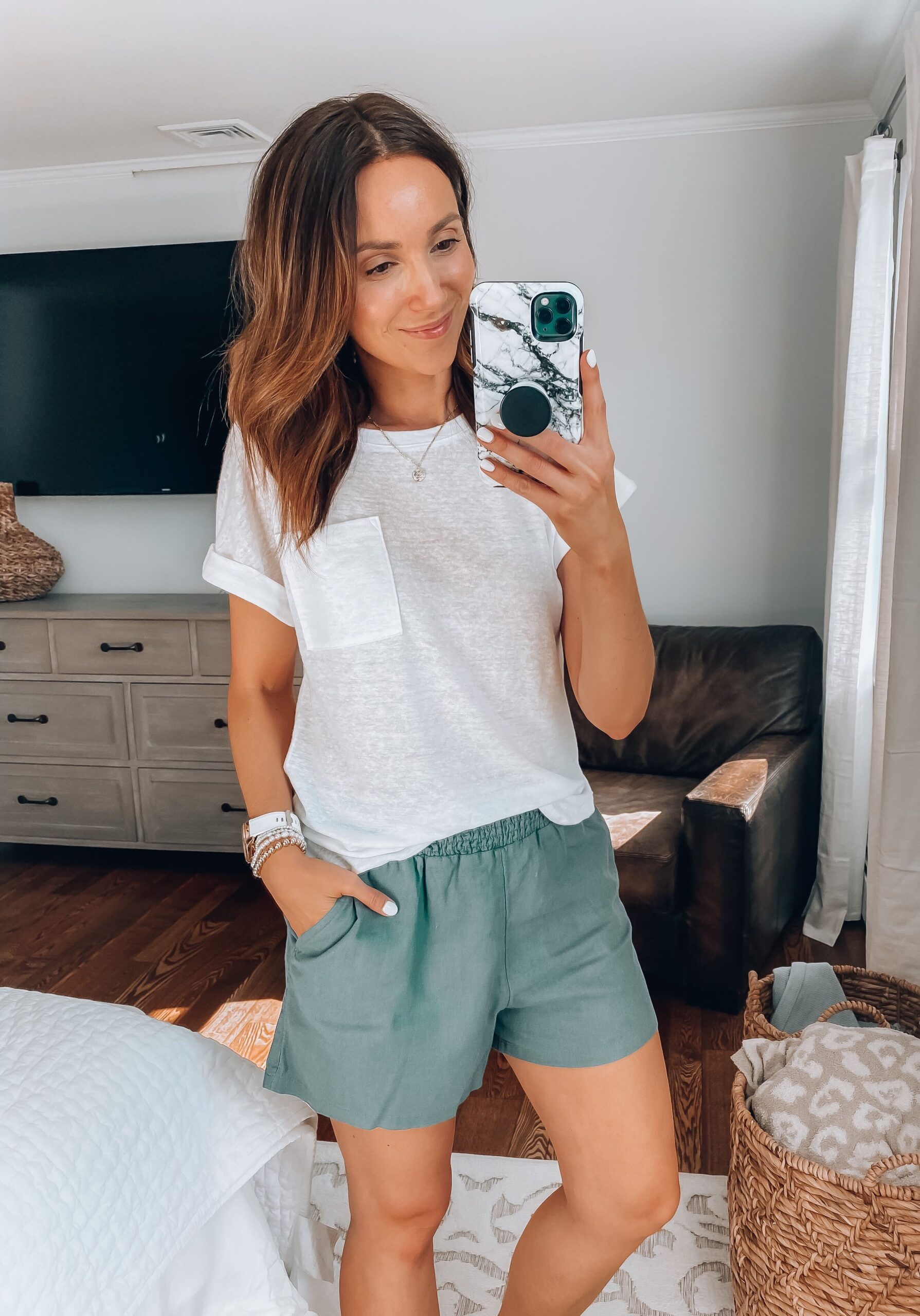 3. SWEATER TANK – This sweater tank is even more beautiful in person. On camera it looks more of a rust color but it's actually a dark, dusty rose. I am wearing size xs, fits tts.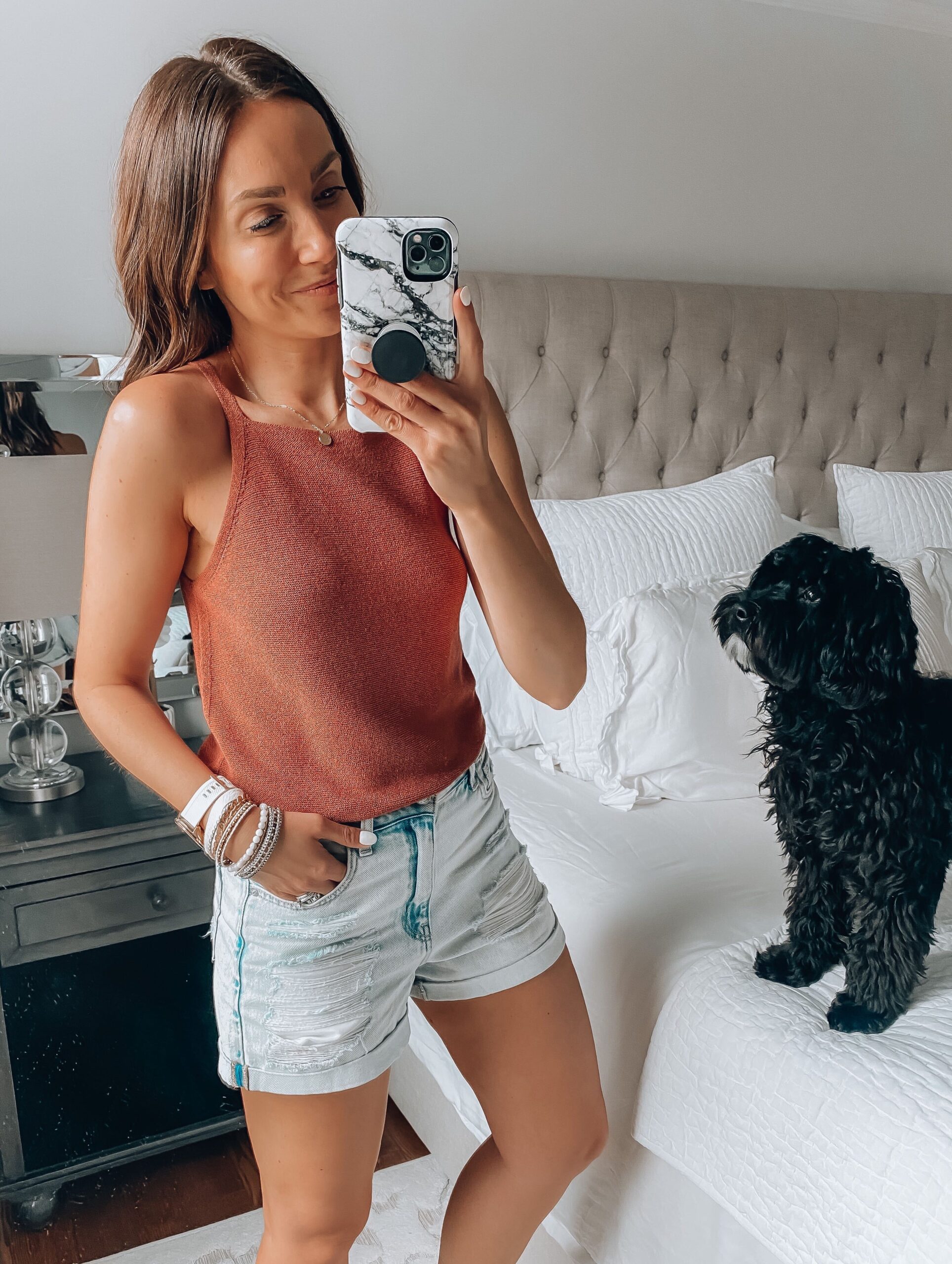 4. SANDALS – The quality of these sandals is amazing, they will last for years to come.  Not only are they cute and comfy but still look good years later. I recommend sizing up by half size. You currently can save on them! They're 40% off.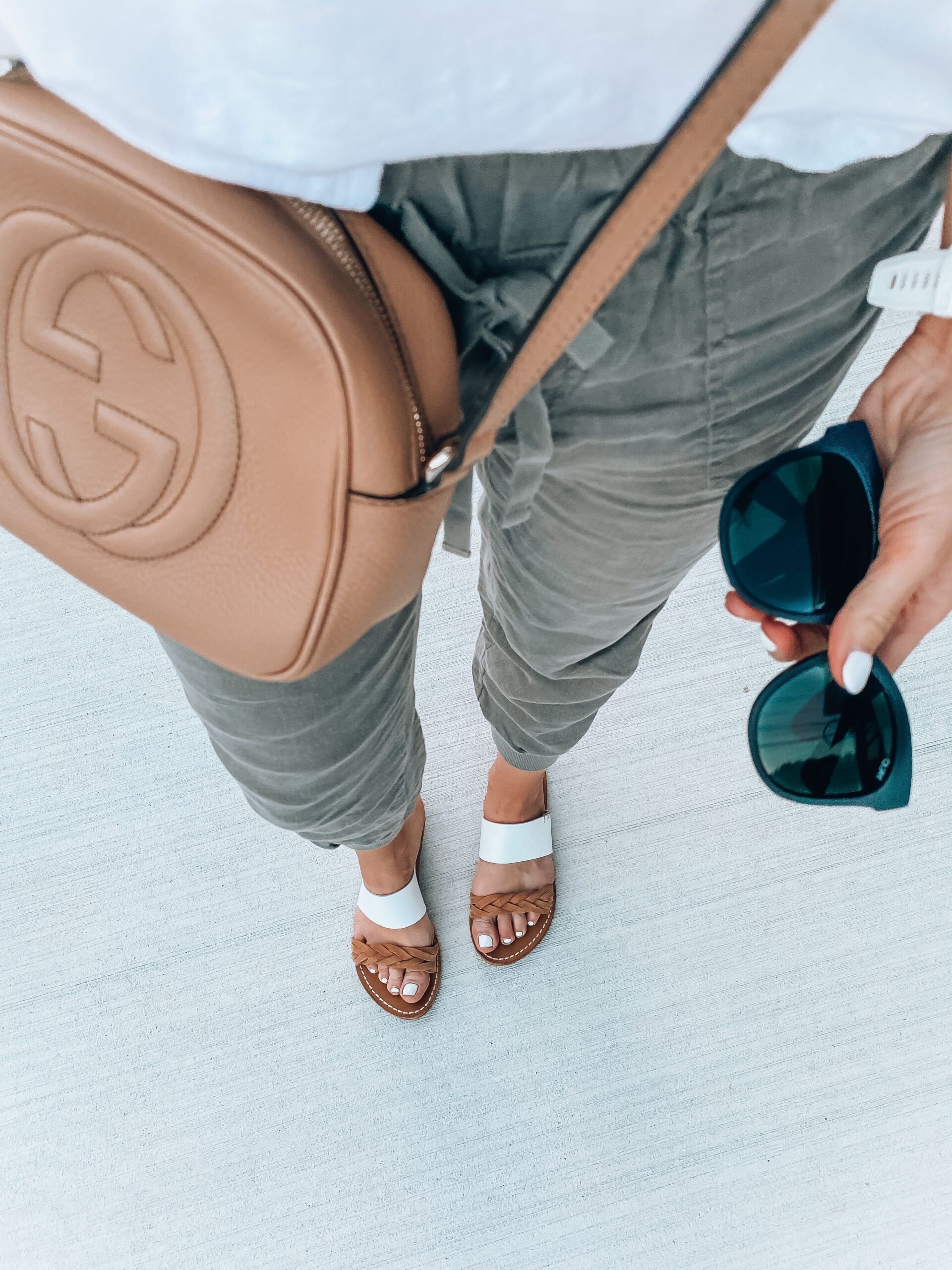 5. TEE – When I saw this oversized tee hanging in Target, I actually thought it was a dress! It's a beautiful graphic tee and I love the color. I am wearing size small.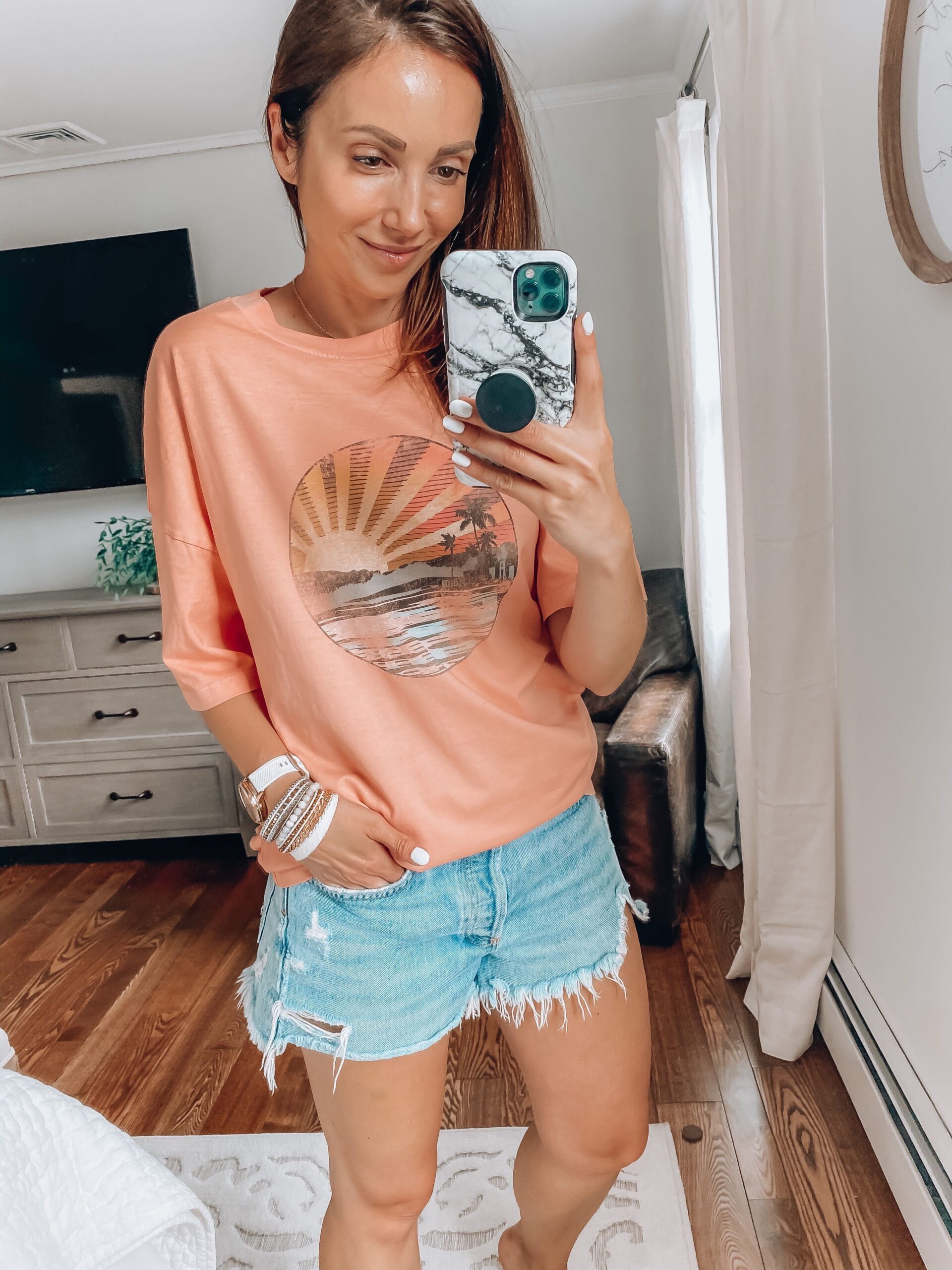 6. DRESS – This casual dress is so cute, I fell in love with it's baby-doll silhouette and I'm glad you girls agree! Fit wise, I am wearing size xs, it fits tts but it's loose and oversized. It definitely would accommodate a growing bump nicely.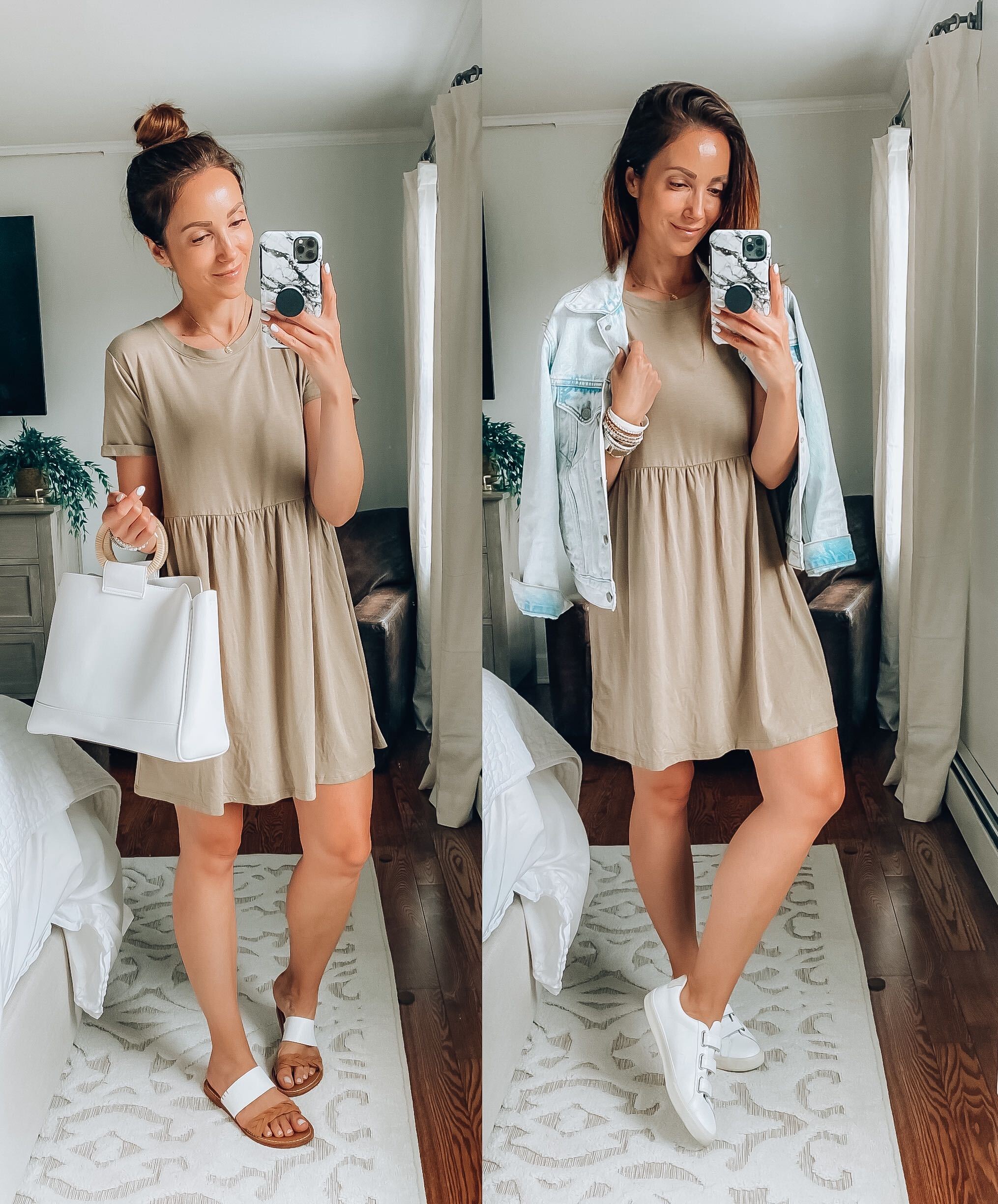 7. FLATS – One of my favorite shoe brands is Linea Paolo and these flats are so cute, neutral and great for casual and workwear styles.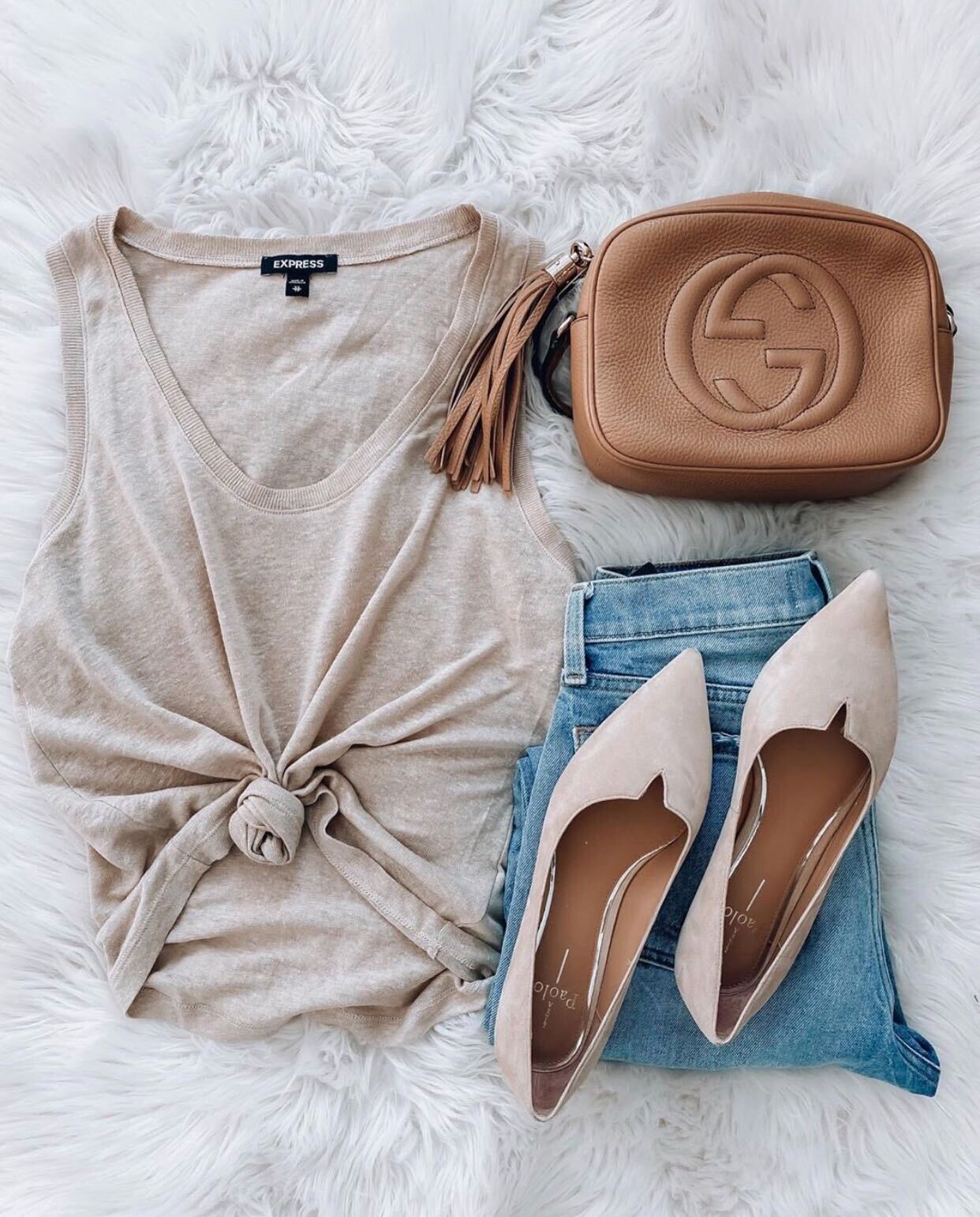 8. SUNGLASSES – Such a great pair of sunnies. My colorway is limited in stock, but they're also available in black.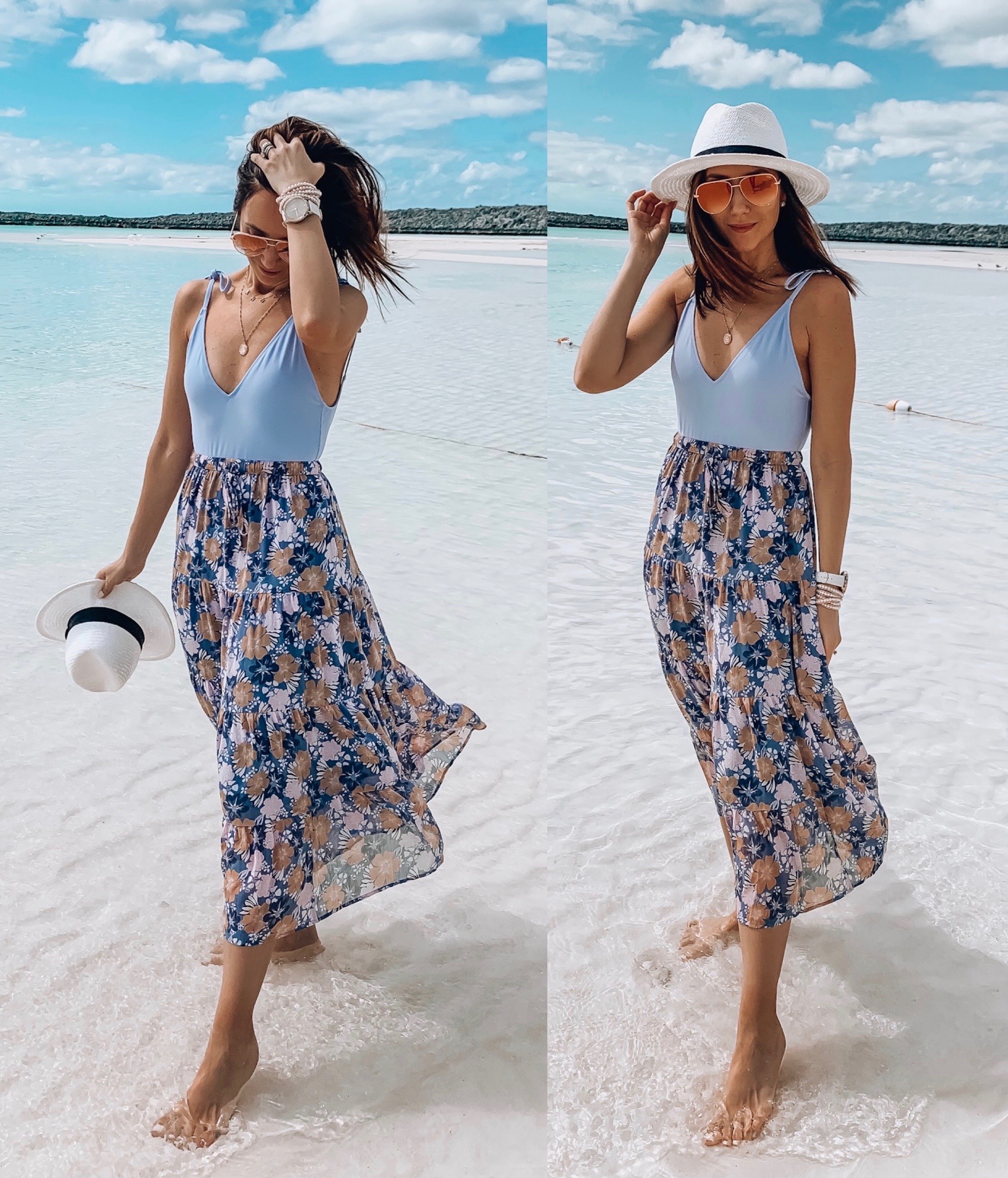 9. CAMI – Such a great wardrobe basic! This cami is comfortable and only $13. I am wearing size s, which is a little big for me and would do better with an xs.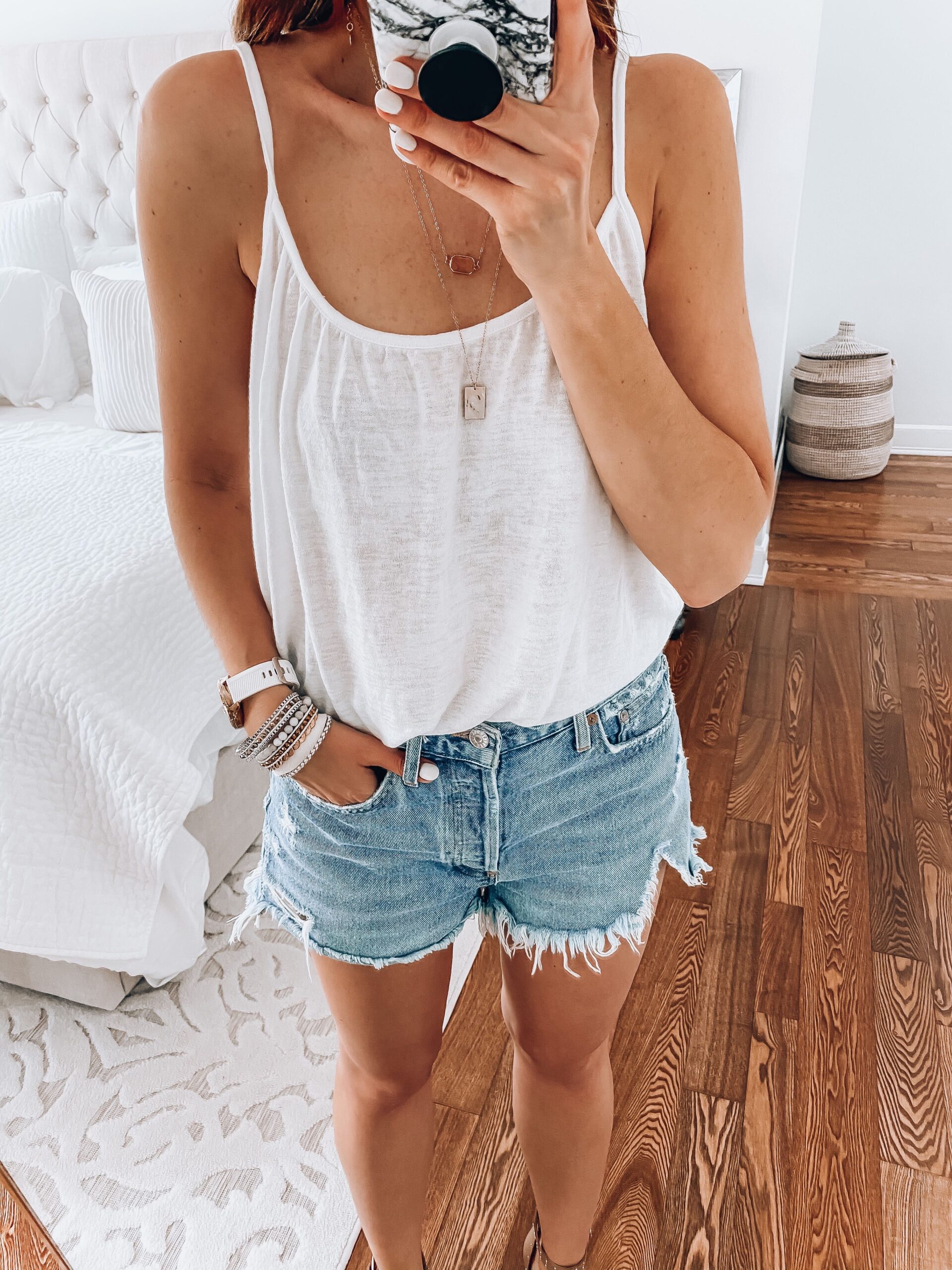 10. LEGGINGS – I bought my first pair of Zella leggings 4 years ago and have since bought a second.  In my opinion these are the best outfit leggings. They're pretty thick meaning they are no see through. They're high waisted and give you a hug feeling. They look great wash after wash so you will have them for seasons to come.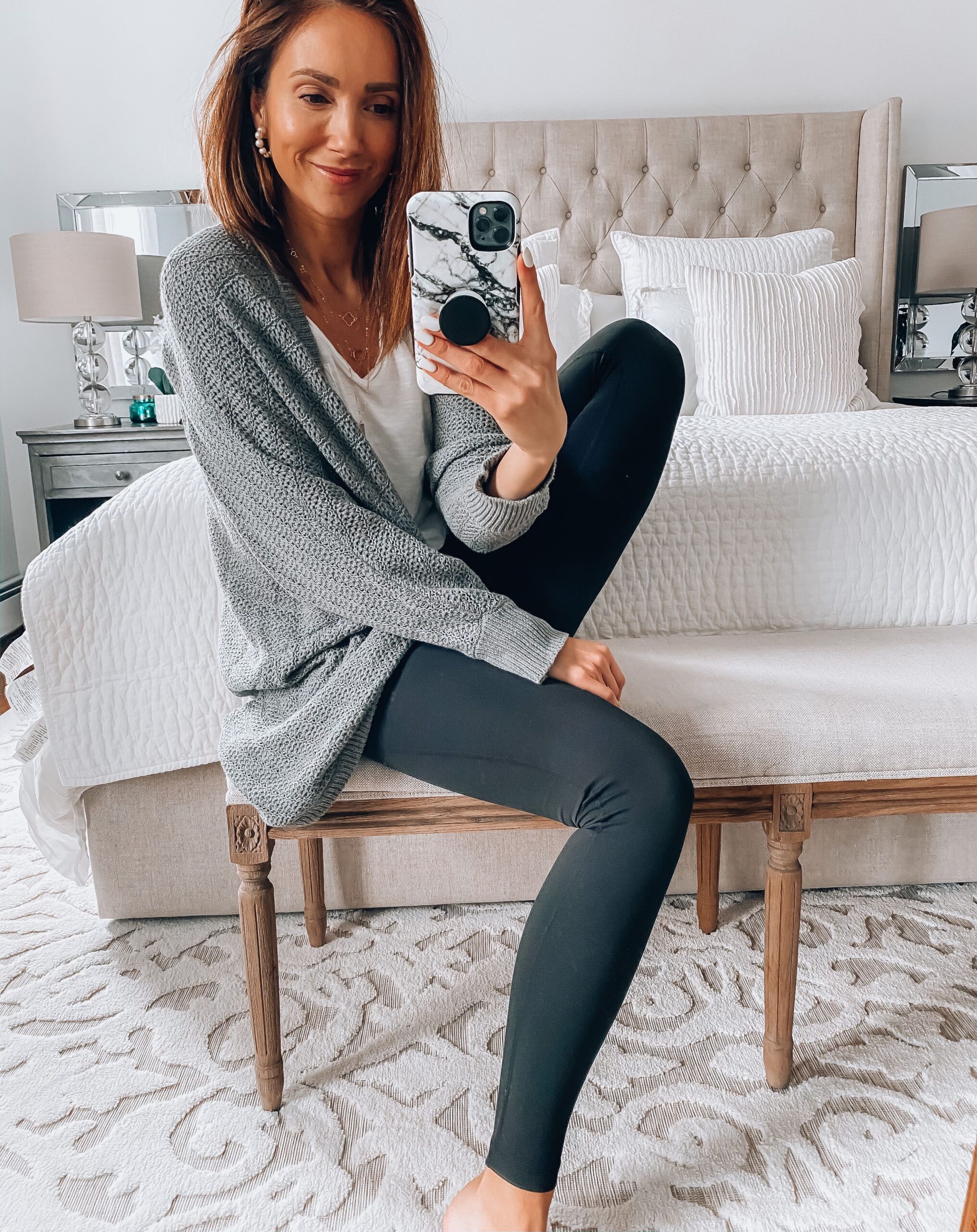 Thank you for visiting Blushing Rose Style Blog!