Hi girls! Amazon is one of my favorite places to shop for swimwear. This post is actually from last year… as you can prob tell by the beach pictures. With everything happening, I don't know if we will be planning any vacations this year, but I can still  wear a swimsuit in my backyard.  I am sharing my favorite suits and cover-ups from last year , and most of them are still in stock!.
Amazon Swimwear and Cover-ups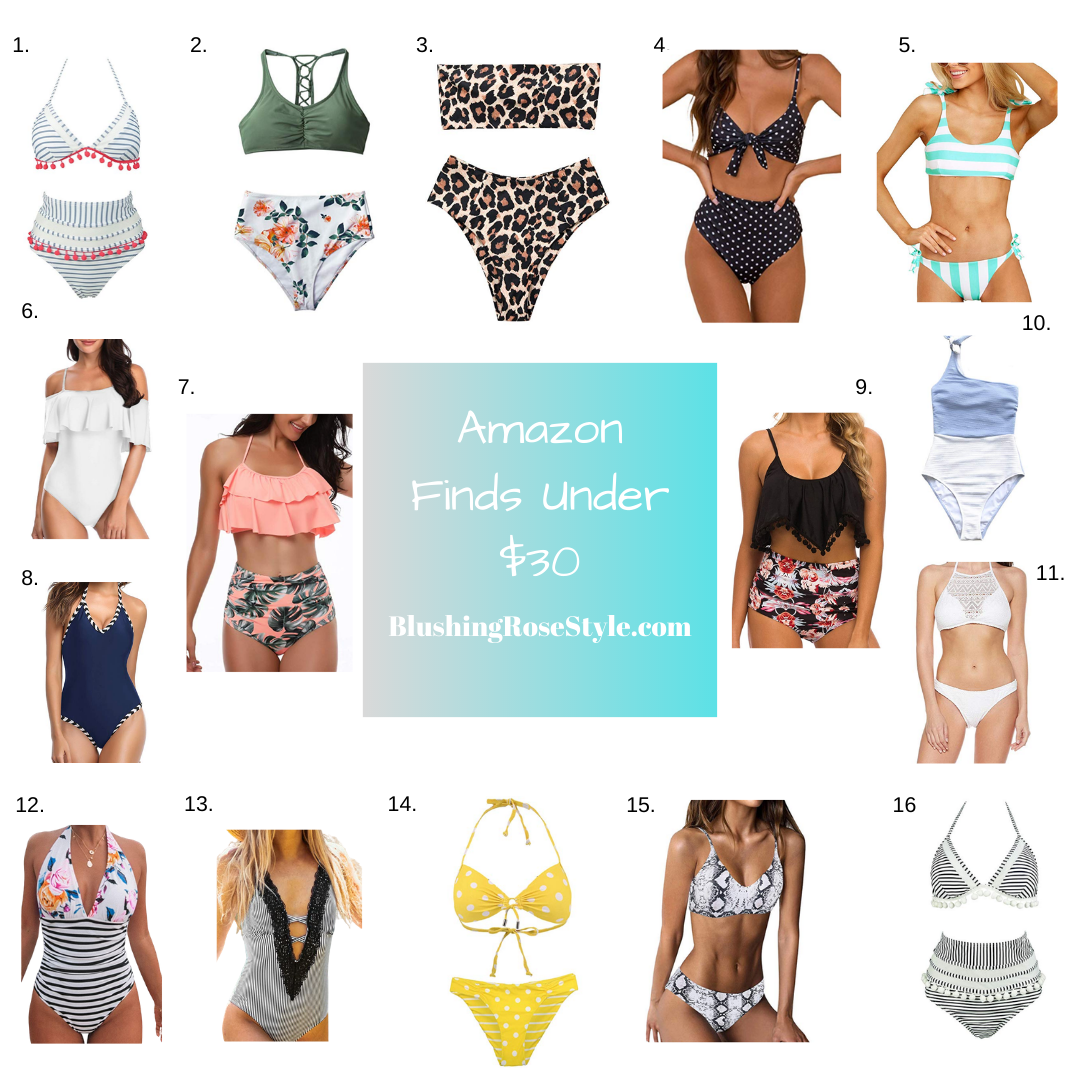 1. Blue and White Stripe 2. Green and Floral 3. Leopard 4. Black and White Polka Dot
5. Teal and White 6. White Ruffle 7. Peach and Fern 8. Navy One-Piece
9. Black and Floral 10. Blue and White One-Piece 11. White Lace Racerback 12. Floral and Stripes
13.Striped One Piece 14.Yellow Polka Dot Bikini 15. Snakeskin 16. Black and White Stripes
Scroll down for cover-up options
Swimsuit// Shorts // Sandals // Sunglasses // Bag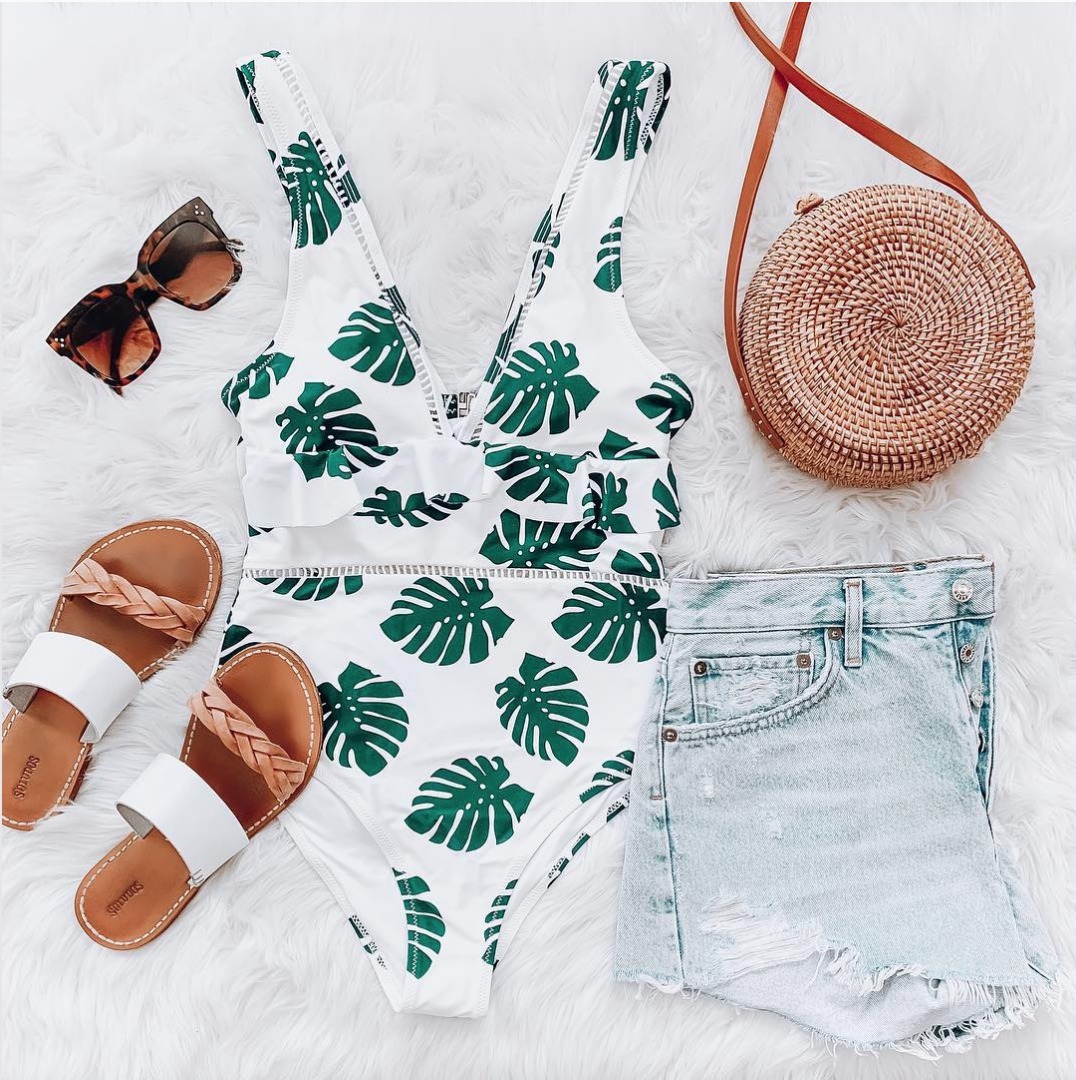 Swimsuit // Similar Duster on Amazon // Similar Bag // Sunglasses // Hat
1. Light Blue Kaftan 2. White Crochet Kaftan 3. Blue and White Kimono 4. Crochet and Lace Duster
5. Patterned Blue Duster 6. Lemon Kaftan 7. Blue Patterned Kimono 8. Pink Beach Romper
9. Navy Romper 10. Tie Dye Halter Romper 11. White and Multi Color Kaftan 12. White and Navy Romper 
13. Peach Floral Beach Dress 14. Black Kaftan 15. Leopard Kimono 16. Flamingo Kimono


Swimsuit on left // Swimsuit in middle // Swimsuit on Right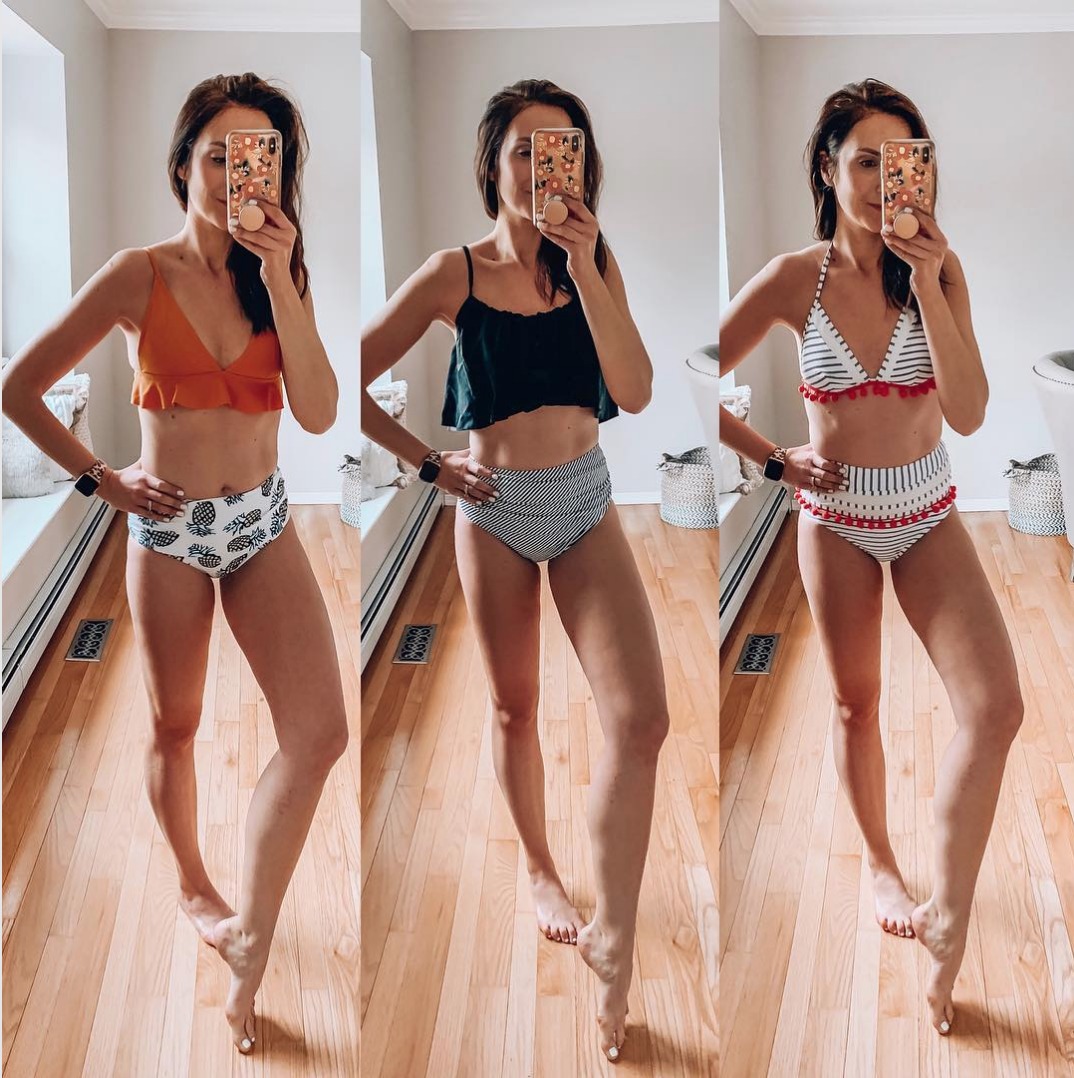 Swimsuit // Duster (similar) // Hat // Shorts // Sandals  // Similar Bag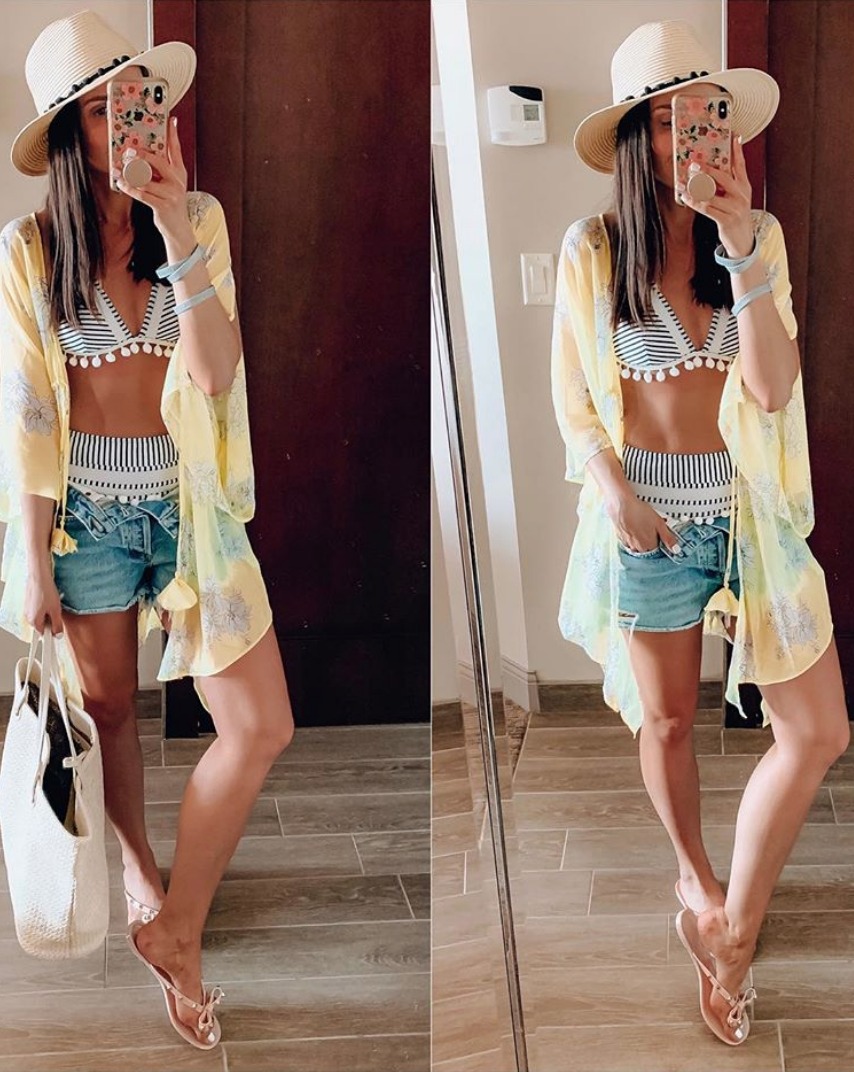 Thanks so much for visiting Blushing Rose Style!