Abercrombie Try-On 7.30
Hey girls! Abercrombie is on their last day of their 30% off entire purchase sale and there are some really cute pieces. These pieces work really well for now, but also will transition into Fall wear. It's hard to choose a favorite, but I definitely loved this lace trim cami and these high rise jeans.
You can view my past Abercrombie Try-Ons here, and here.
HIGH-RISE JEANS (SIZE 26) // CREW SWEATSHIRT (SIZE S) // EARRINGS // BRACELET
BRACELET // RING // NECKLACE  // PHONE CASE (SIMILAR) // ADHESIVE STRAPLESS BRA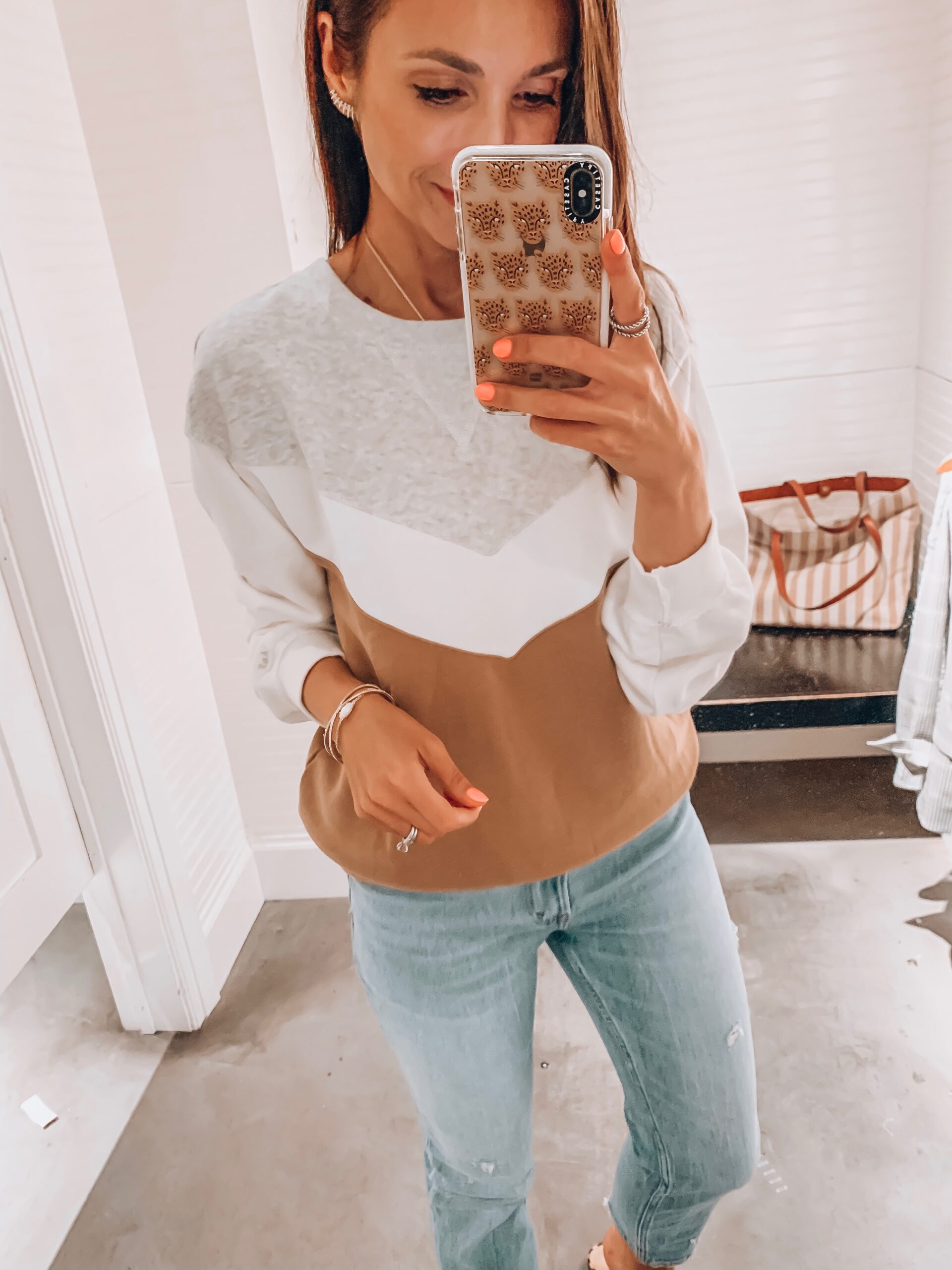 HIGH-RISE JEANS (SIZE 26) // T-SHIRT (SIZE S) // EARRINGS // BRACELET
BRACELET // RING // NECKLACE  // PHONE CASE (SIMILAR) // ADHESIVE STRAPLESS BRA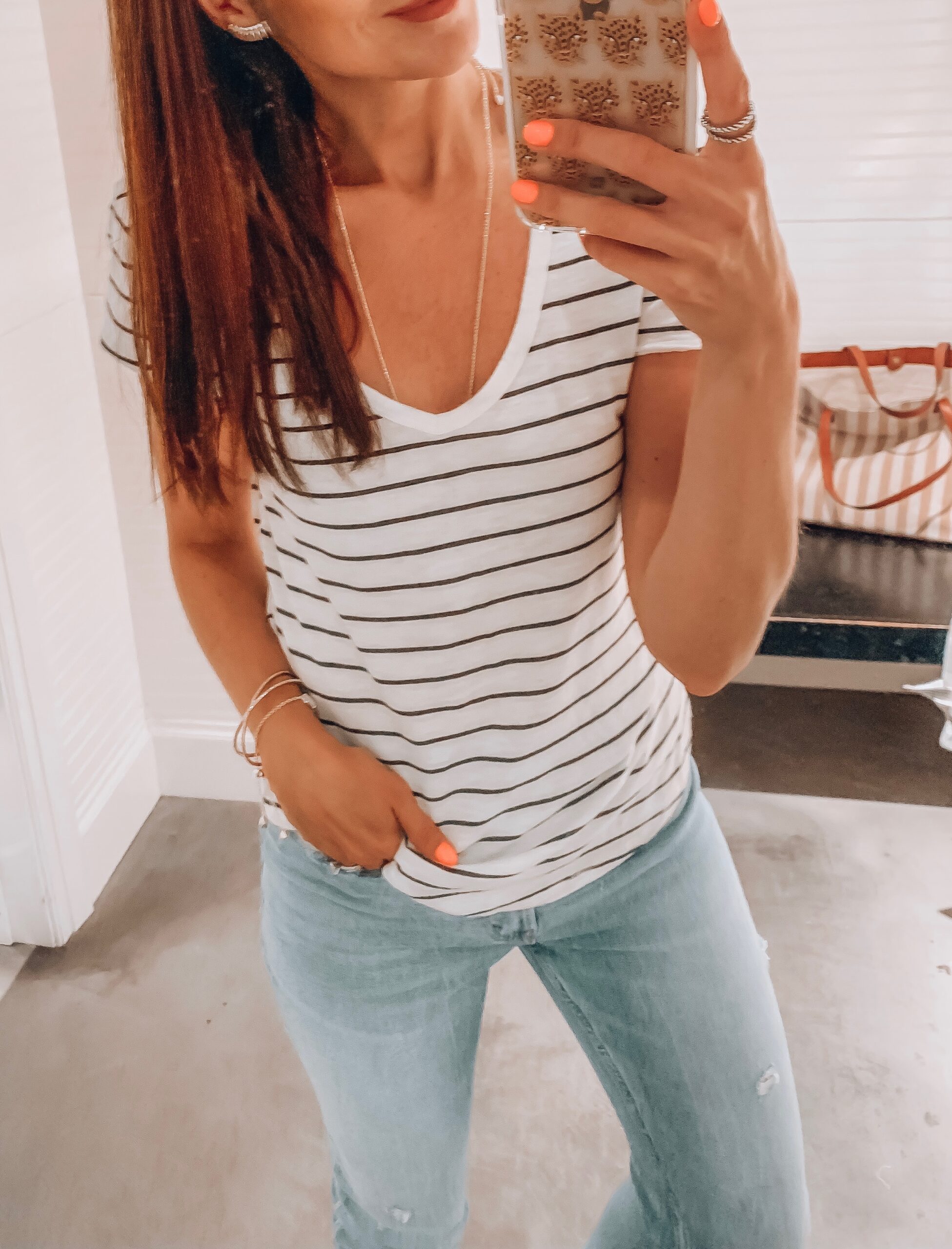 HIGH-RISE JEANS (SIZE 26) // SWEATER (SIZE S) // EARRINGS // BRACELET // SLIDE SANDALS 
BRACELET // RING // NECKLACE  // PHONE CASE (SIMILAR) // ADHESIVE STRAPLESS BRA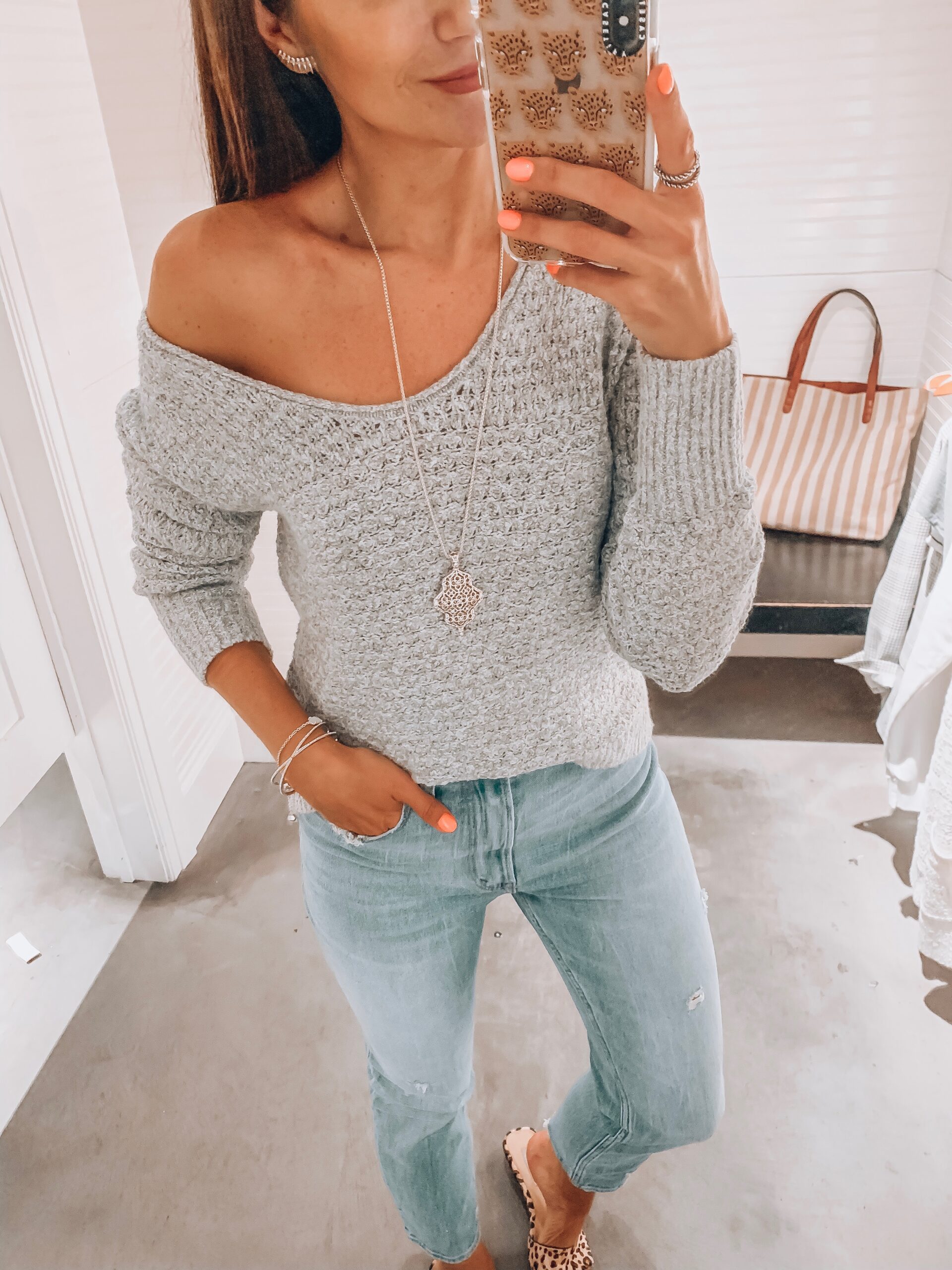 HIGH-RISE JEANS (SIZE 26) // T-SHIRT (SIZE S) // EARRINGS // BRACELET // SLIDE SANDALS 
BRACELET // RING // NECKLACE  // PHONE CASE (SIMILAR) // ADHESIVE STRAPLESS BRA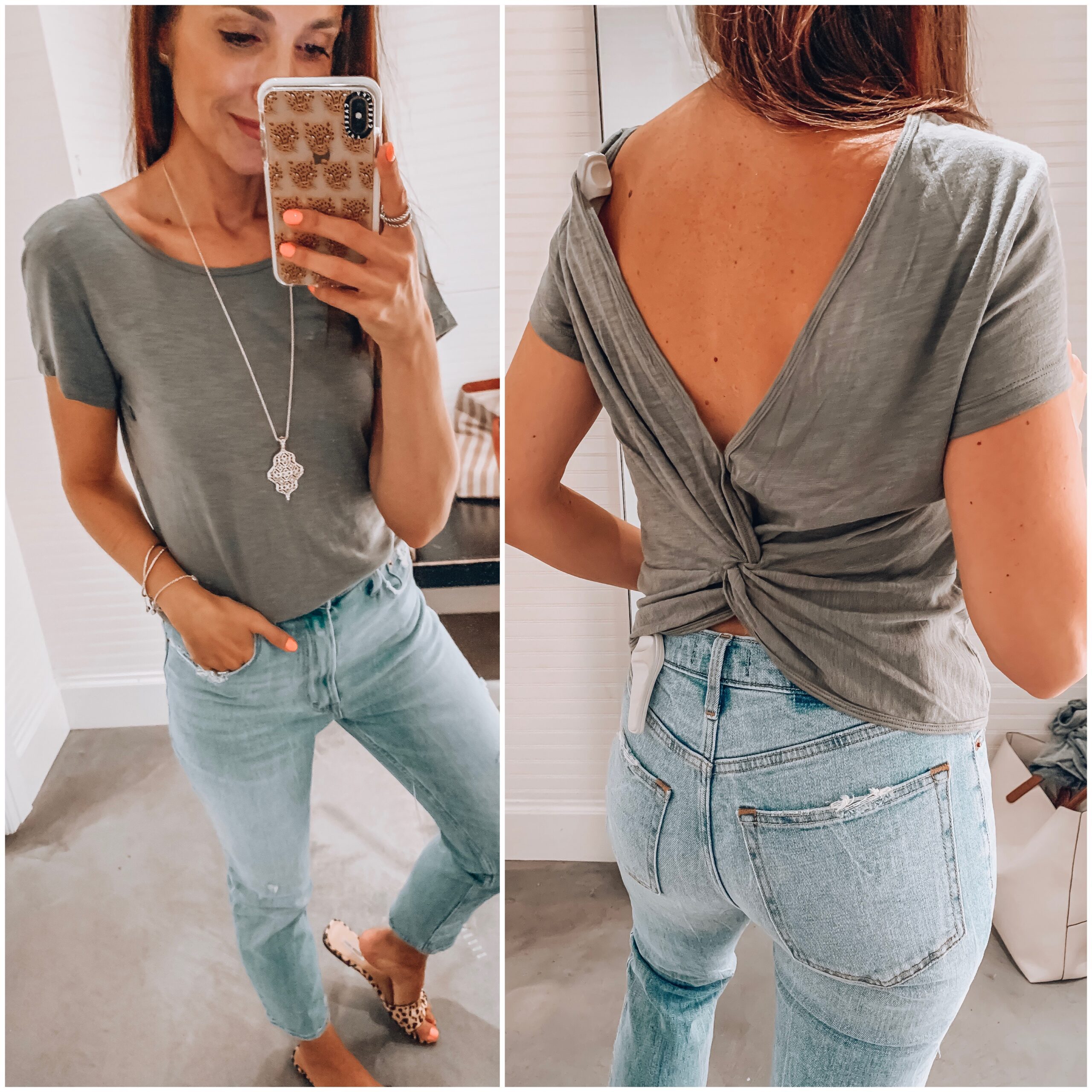 HIGH-RISE JEANS (SIZE 26) // CAMI (SIZE XS) // EARRINGS // BRACELET // SLIDE SANDALS 
BRACELET // RING // PHONE CASE (SIMILAR) // ADHESIVE STRAPLESS BRA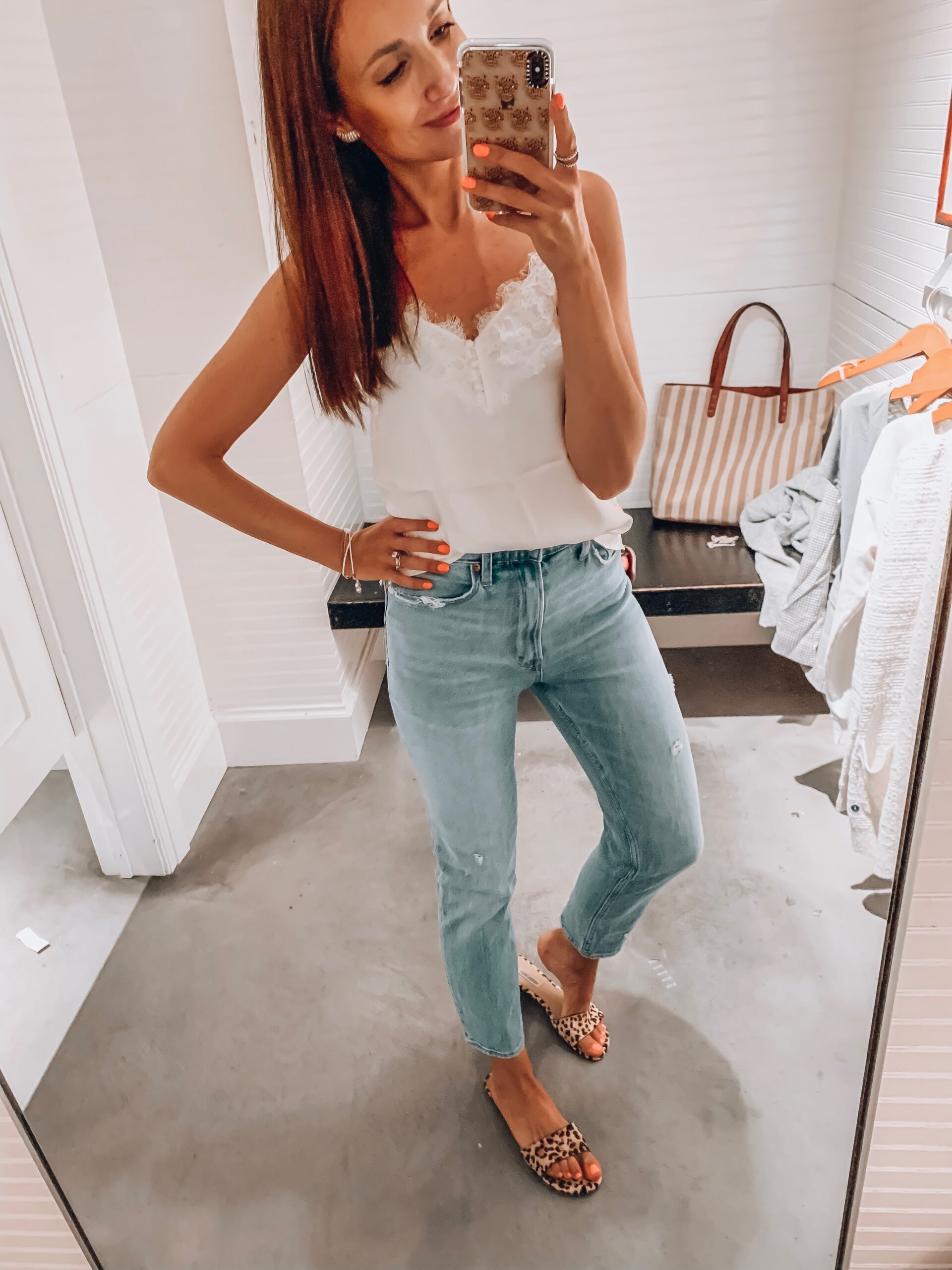 HIGH-RISE JEANS (SIZE 26) // CAMI (SIZE XS) // CARDIGAN (SIZE S) // EARRINGS // BRACELET // SLIDE SANDALS 
BRACELET // RING // NECKLACE  // PHONE CASE (SIMILAR) // ADHESIVE STRAPLESS BRA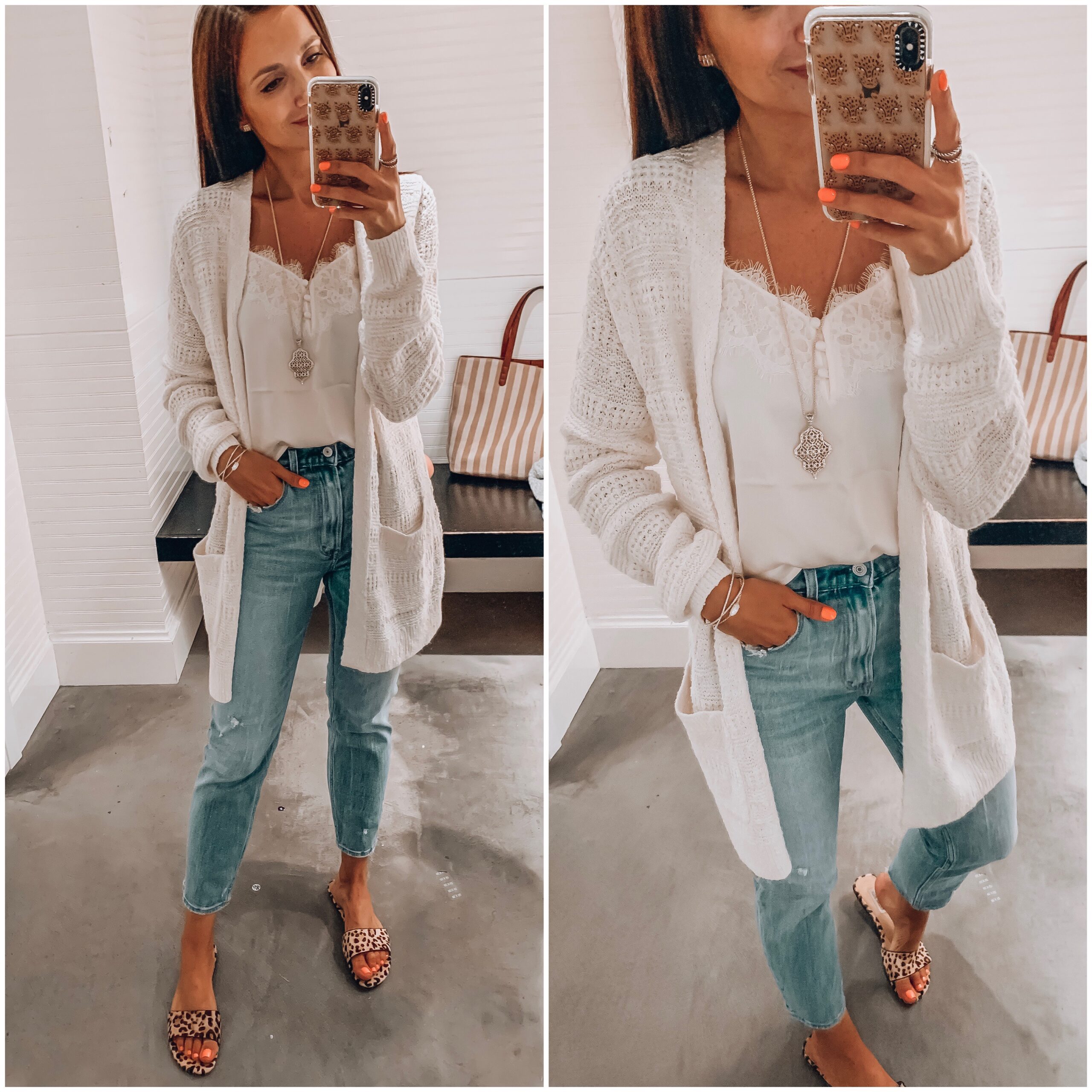 HIGH-RISE JEANS (SIZE 26) // CAMI (SIZE XS) // BLAZER (SIZE XS) // EARRINGS // BRACELET // SLIDE SANDALS 
BRACELET // RING  // PHONE CASE (SIMILAR) // ADHESIVE STRAPLESS BRA