Mala Beads – The Mala Prayer Jewelry & Mission
Calling on all my yogis, are you girls familiar with the mala bead necklaces? I feel like I have been missing out on this wearable yoga trend. I was recently introduced to the Mala Prayer jewelry, and I want to spread the word! Mala Prayer is all about high quality mala bead jewelry and wellness items which encourage meditation, while following the mission of empowering women around the world. With every purchase, the brand helps, via charitable contributions, to enrich lives of women around the world. You can read more about this amazing Mala Cares program HERE.
The Iona Necklace & Bracelet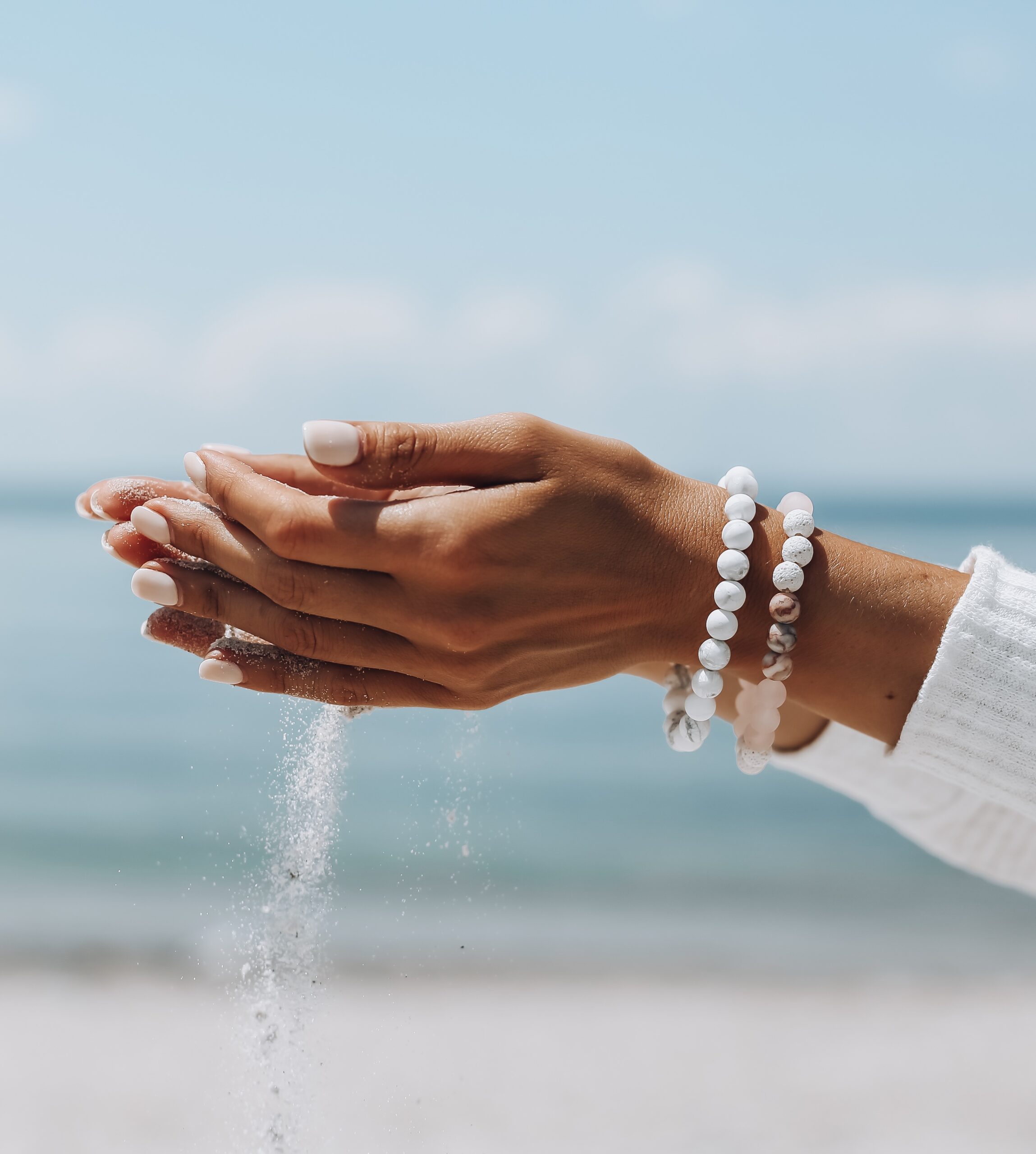 My first ever mala necklace and bracelet are from the Iona collection. To be completely honest I fell in love with the look of these pieces in the first place. You girls know  I am all about light neutral colors. But when I read more about these pieces, I knew they were simply meant for me! If you remember reading in THIS post, I used to struggle with negative mindset. I often felt overwhelmed with daily tasks and work responsibilities. I changed several things in my daily routine, which really help me overcome the negativity. One of my daily rituals includes time either meditation or reading something positive and meaningful. The Iona line is meant for those looking to calm upset minds and emotions. BTW added bonus!!! These lovely pieces are a part of a major sale event the necklace originally $75.98 is marked down to $19.99 and the bracelet originally $53.98 in now just $9.99! But hurry the sale ends soon!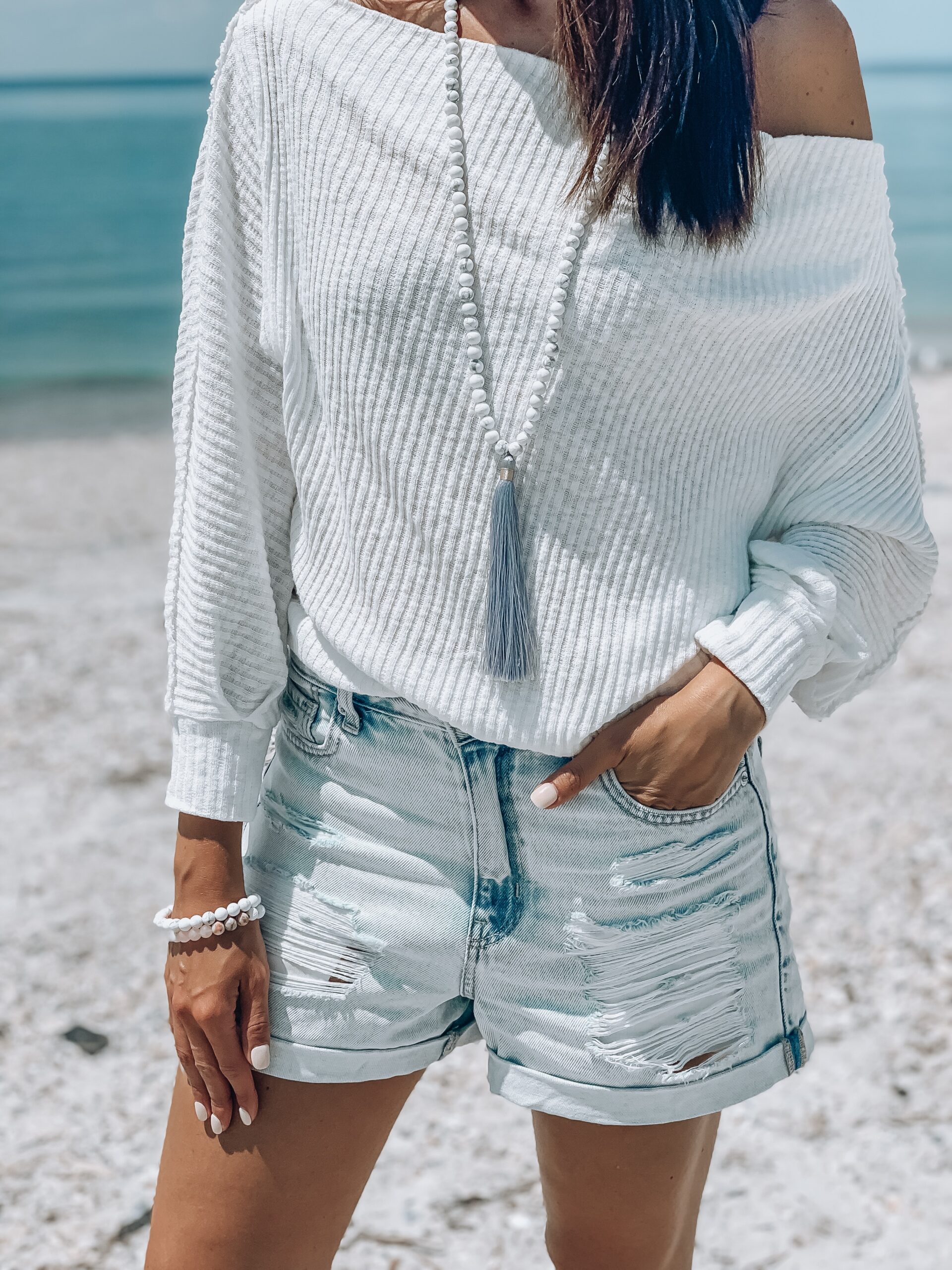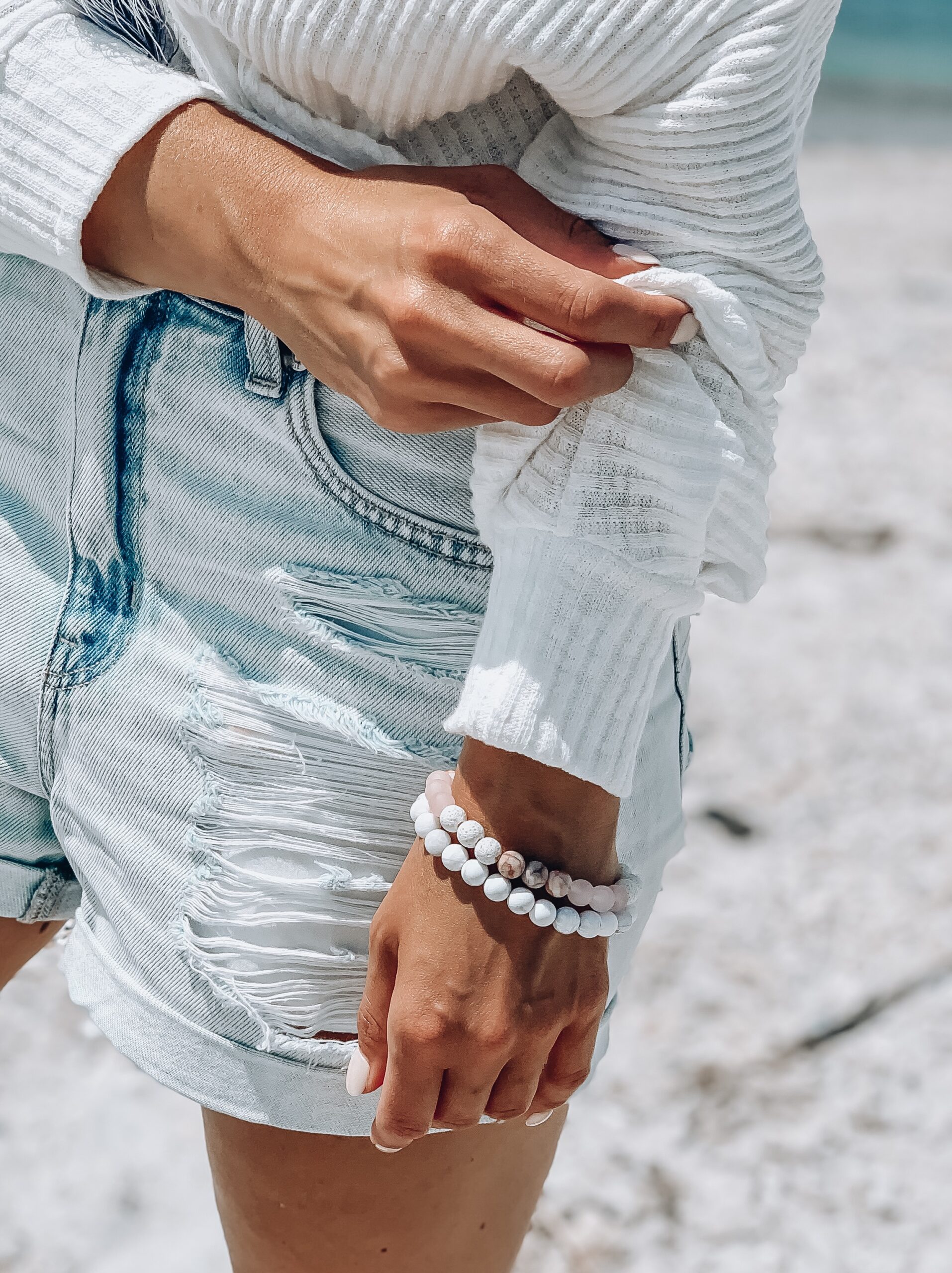 Other Malas I am loving

Rosy Love – Mala Bracelet // Mala Necklace
Pretty Love – Mala Bracelet // Mala Necklace
Venus – Mala Bracelet // Mala Necklace
Cool Earth – Mala Bracelet // Mala Necklace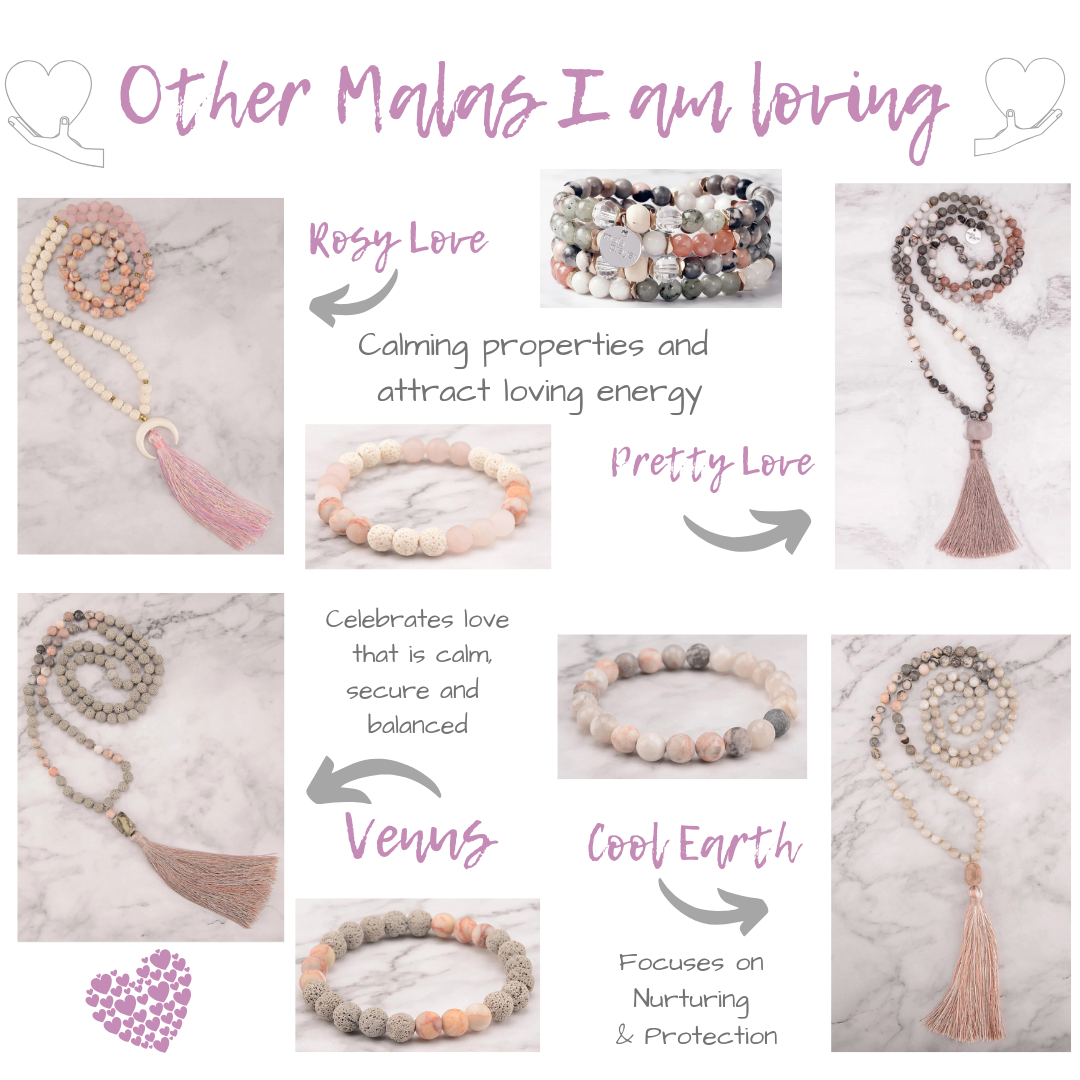 Just Breathe Collection
While you're browsing the Mala Pray website, you may want to checkout the lovely Just Breathe collection. Here are just a few of my favorites.
Inhale – Exhale Bracelet // Inhale – Exhale Necklace // Breathe Pure Necklace // Breathe Free Necklace
Just Breathe Bar // Breathe Pure Bracelet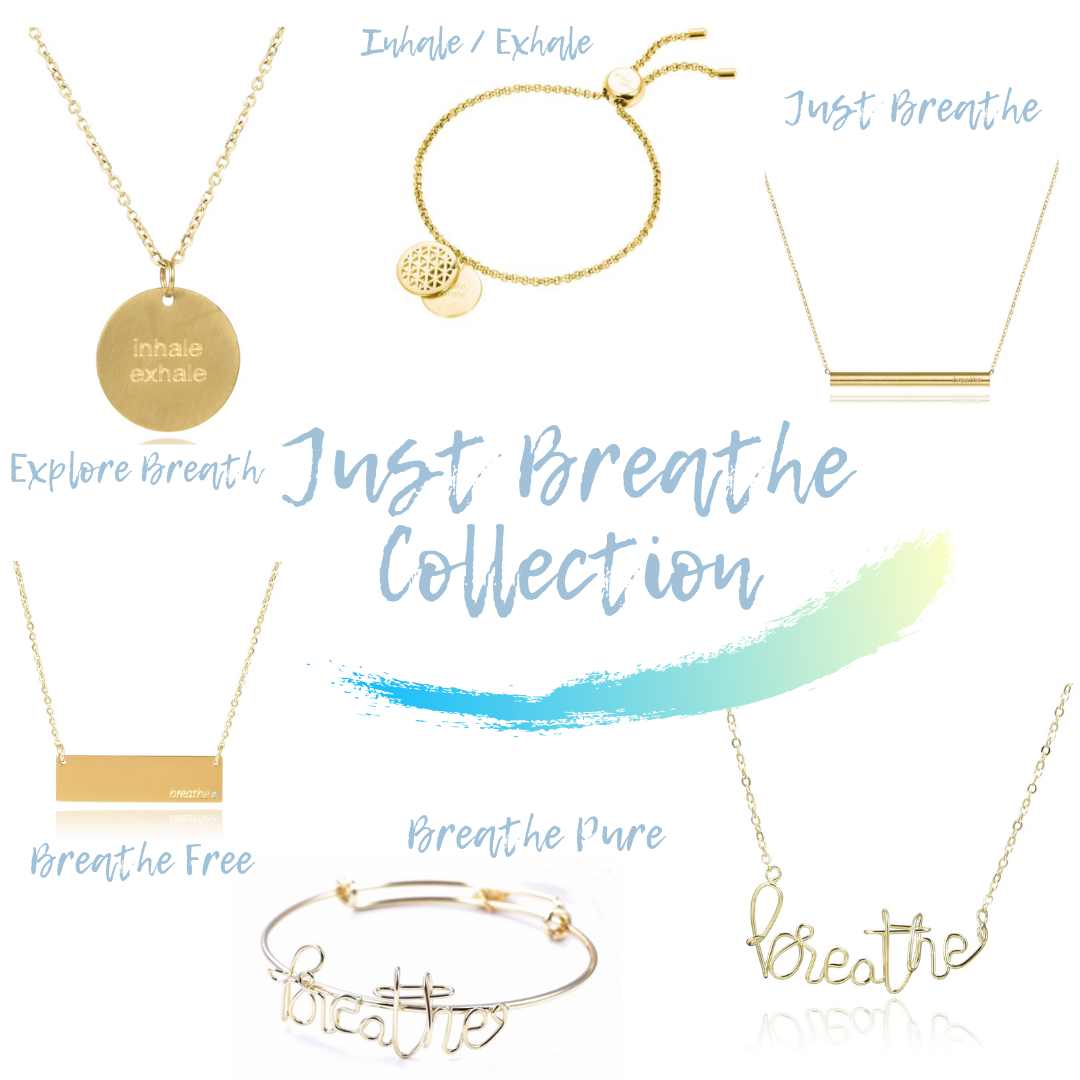 Thank you so much for visiting Blushing Rose Style! And very special thank you to Mala Prayer and RewardStyle for sponsoring this post.
XX,
Anna