Making House a Home
Happy Wednesday friends. I cannot believe we have been in our home for almost a year now. Our journey to buying our first home in NY was far from easy. Let me tell you, nobody does real estate like the state of New York.  When we first moved in, I was eager to start all sorts of home improvement projects from painting, trim work to the infamous mudroom / office combo. Well, after the holidays John and I both had enough, so we put some of the projects on hold. But, if you follow me on instagram stories, you may already know the home office project is finally happening! Eek, is this for real? Someone please pinch me haha John has been so eager to start working on his first ever DIY project. I am both terrified and excited. I will share a sneak peek into my new space and design plans later in this post.
Our home is located in a nice neighborhood, in a great school district and our backyard is perfect size for the kids.  But like most homes in the area, the interior is in a major need of updates. As we tackle small projects here and there, with bigger ones on hold for now (hello master bath reno 2020), we were really able to make this house into a home.
I am so excited to be partnering with the Capri Blue on this post, because there is nothing more inviting than a pleasant scent and a warm candle glow. Apparently, I have been living under a rock, because I wasn't familiar with the Capri Blue brand until recently. Seriously, how is that even possible? The Volcano candles have a cult following and for a good reason. The scent is amazing!!! (extra exclamation marks were necessary). The brand describes is as blend of citrus and sugar notes. I have to say, it is simply unforgettable, once you experience it, you will be able to recognize it. You can browse the Volcano candles here and here for all products.
Using candles at home sets certain mood and creates intimacy. When my kids come home from school, they immediately recognize the smell and I can tell they feel happy to back home. Reese always says… "hmmm this smells good mama" and I just love that. When she grows up, this scent will always remind her of HOME.
We  always have a candle in our entry way. I say "we" because John is really involved when it comes to choosing candles and fragrances for the home. He claims to have a better sense of smell than anyone else in the family. He loves the Volcano scent! Candles in the entryway create intimacy and make guests feel really welcome.
(click HERE for the Volcano candle in the white signature jar and HERE for the jumbo jar)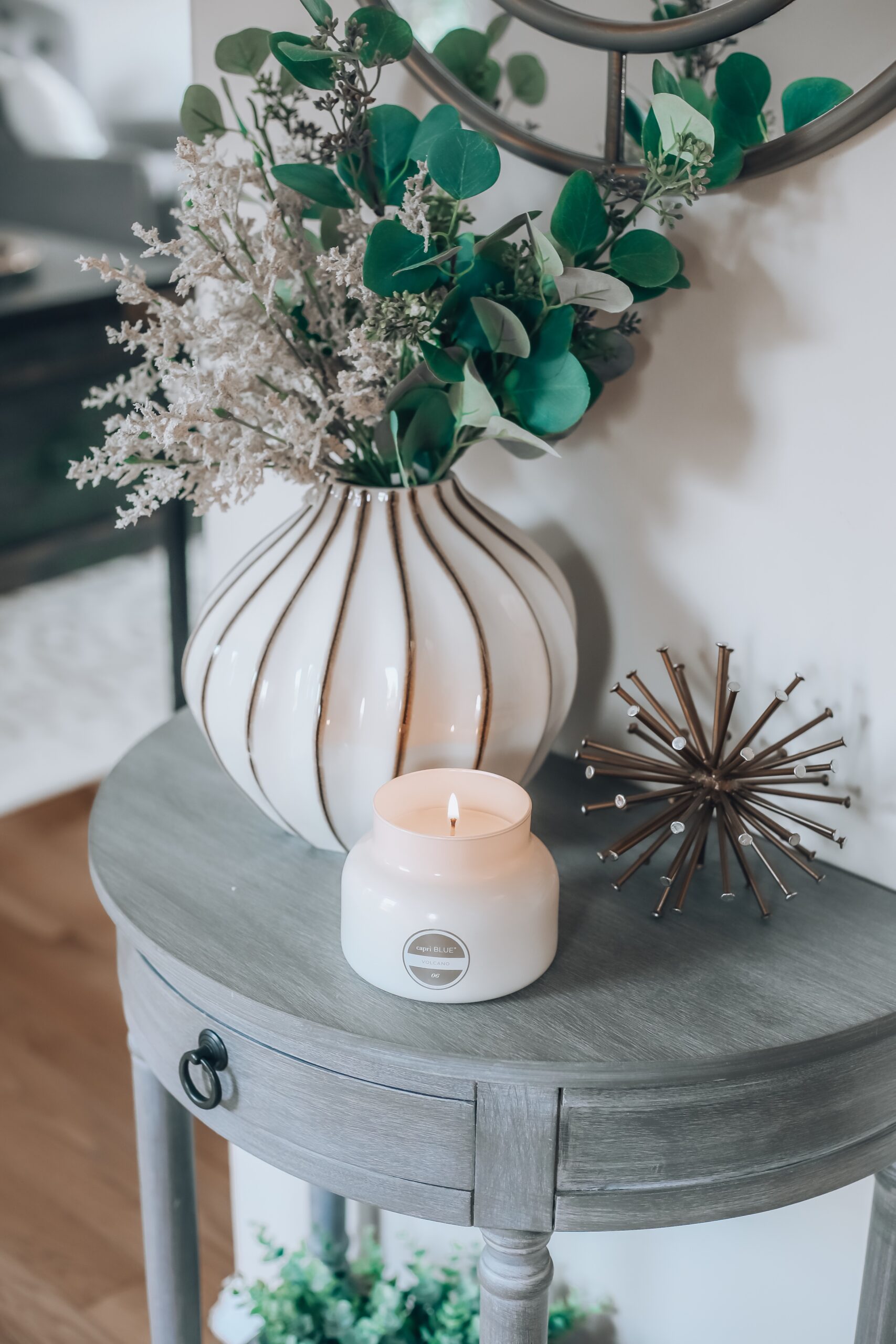 I love placing candles in our master bath and my makeup station. Nothing quite like taking a hot shower with dim lights and warm candle glow. I am not a bath person, but I'd imagine the same scenario with a bubbly bath would be heavenly. What I love about the volcano candles is that you can get the same scent in so many different jars. Matching the candle to the bathroom decor can create spa-like atmosphere at home.
Shop the watercolor signature jar HERE, and the jumbo jar HERE.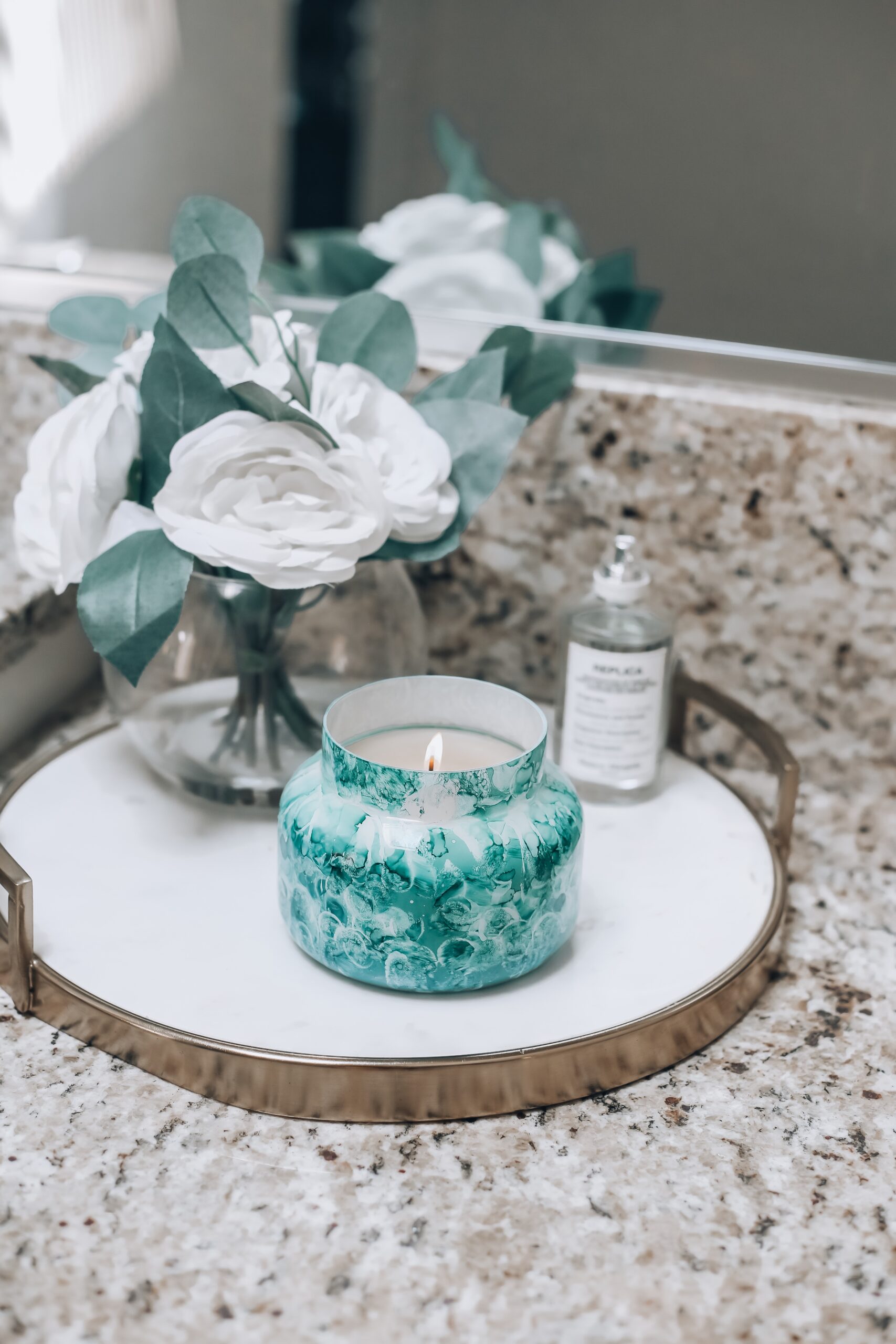 My daughter Reese is 9 years old, it still feel surreal when I think.. gosh I have a 9 year old human of my own haha. It has been so fun watching her become more and more girly. Yes, her room is completely pink! And just like mom and dad, this girl loves candles. Of course, we do not let her set it up or leave it unattended, but she has her own Capri Blue Volcano candle in a signature bubblegum jar in her room.

Volcano Candles – Signature Jars

My Future Home Office
Sneak peek into my office space. We are hoping for finished project by the end of August. I know it seems so far away but John will be traveling extensively for work in the upcoming weeks and we will be away for our family vacation.
Since the name of my blog is Blushing Rose Style, you cant expect plenty of pink! The Volcano Candle in the signature Bubblegum Jar will be a part of my decor for sure.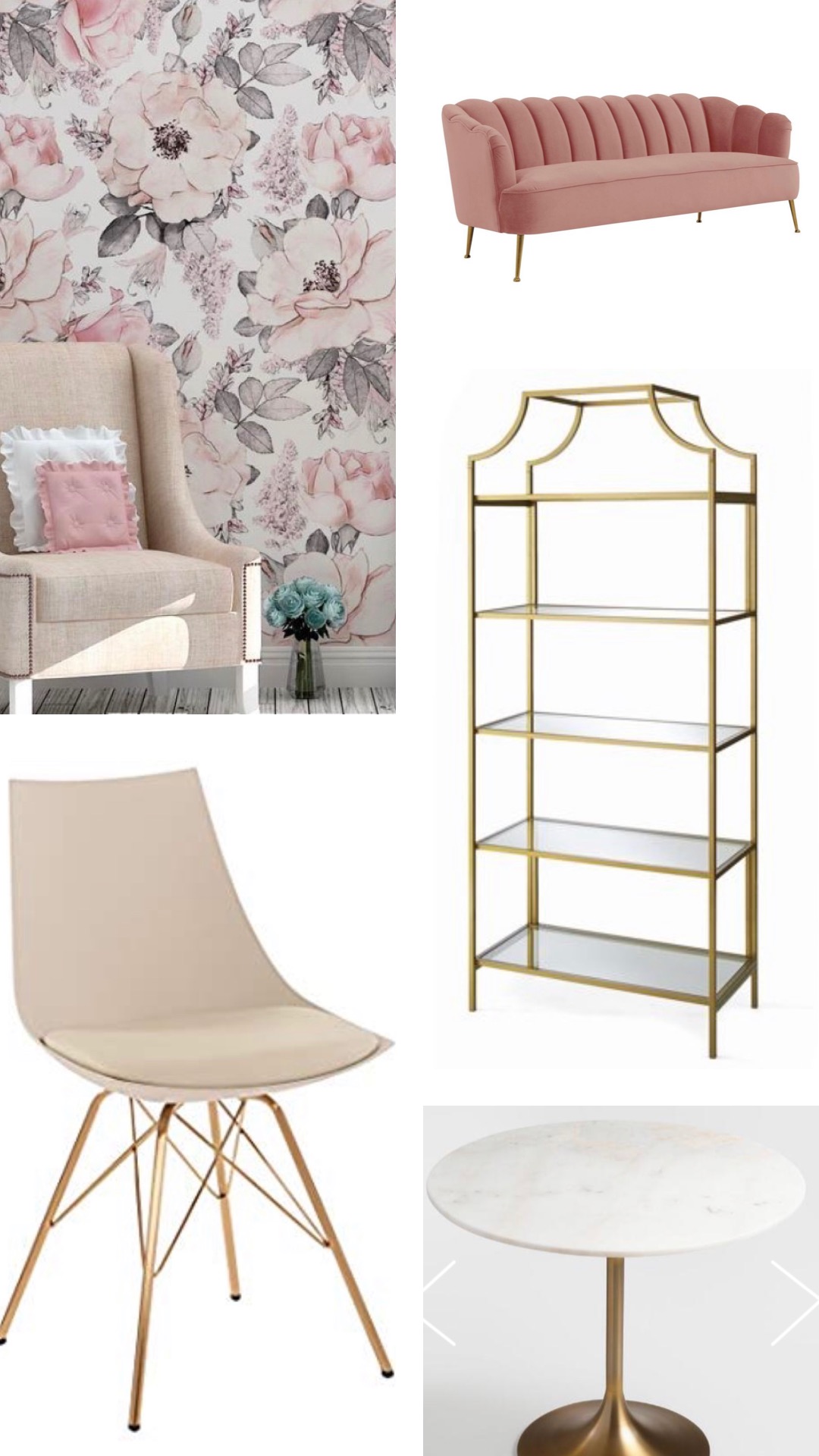 And here's a shot of the hot mess construction zone hehe it's actually not too bad. We finally have a wall! This room used be a second family room and it's located between our kitchen and the garage. We are splitting it into two different areas: my office and mudroom for the kids. I think this makes more sense for us as a family. I cannot wait to share the finished space with you girls. This will be the only room in the house that truly reflects my personal style.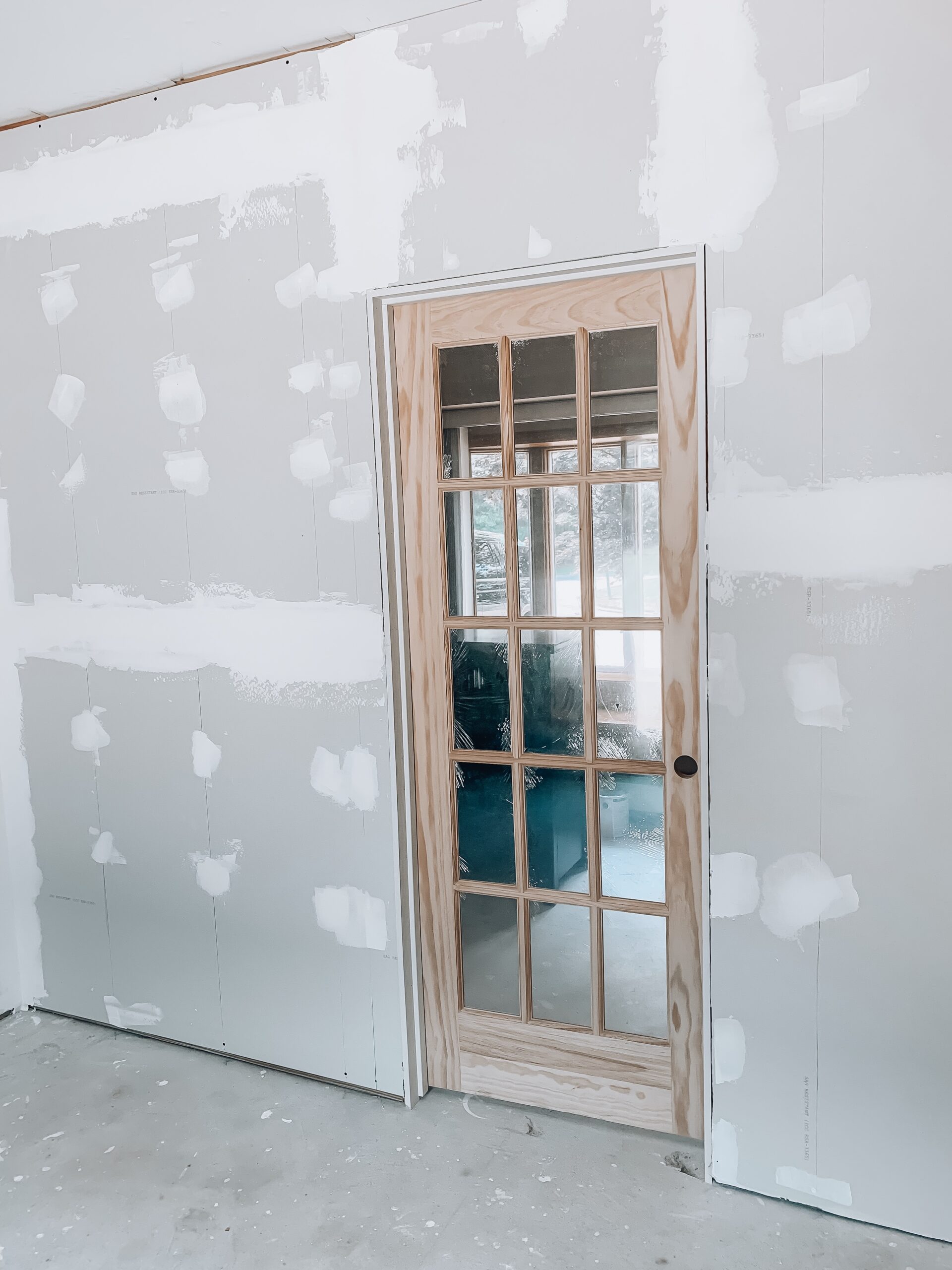 Thank you so much for visiting Blushing Rose Style. And very special Thank You to Capri Blue and RewardStyle for sponsoring this post. As always, all views and opinions are mine.
XX,
Anna