Hey girlies! Stock up for summer with this sale at Abercrombie and Fitch that you won't want to miss! Select styles are on sale for $10, $20 and $30 until midnight tomorrow! You can look at my latest try-on in this post here.
1. High Rise Shorts 2. Ripped Shorts (Medium Ripped Wash) 3. White Shorts
4. Midi Shorts 5. Low Rise Shorts  6. Denim Paper Bag Shorts
7. Belted Twill Shorts 8. Paper Bag Waist Linen Shorts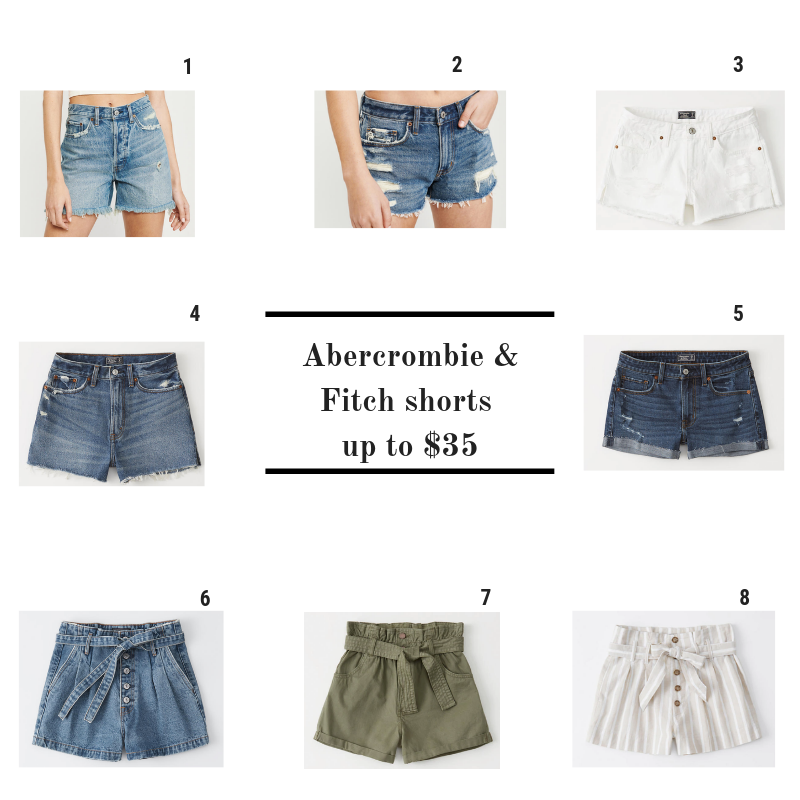 1. Denim Jacket 2. Wrap Front Skort Romper 3. Cropped Denim Jacket
4. Dress 5. Jumpsuit 6. T-Shirt Dress 
7. Button Dress 8. Macrame String Bag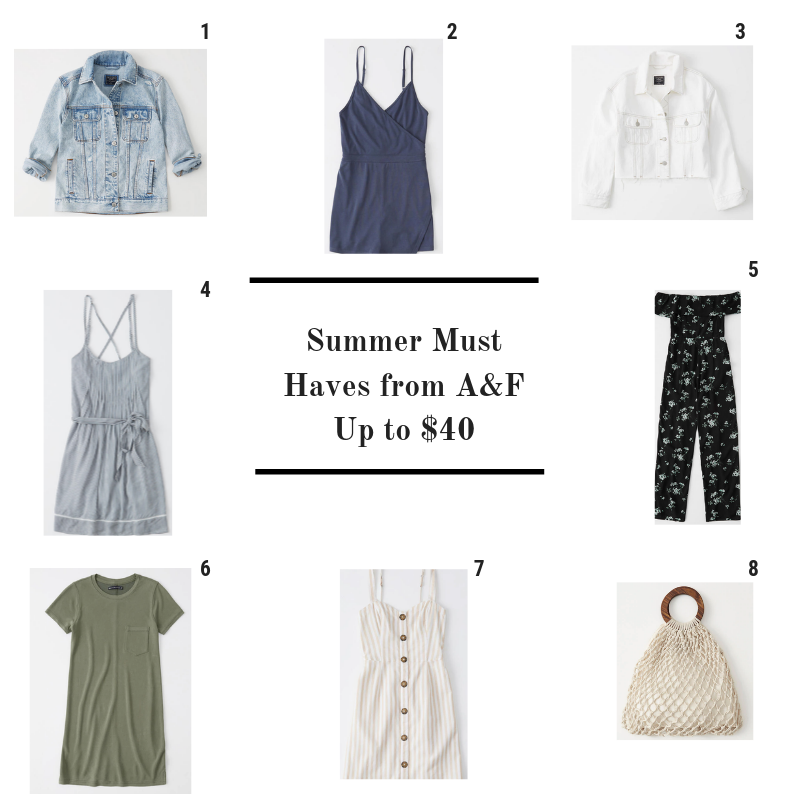 1. Tie Back Sweatshirt 2. Lace V Neck 3. Swimsuit
4.Pajama Cami 5. Beach Cover Up 6. Pajama Shorts
7. Twofer Denim Jacket 8. Cozy Tee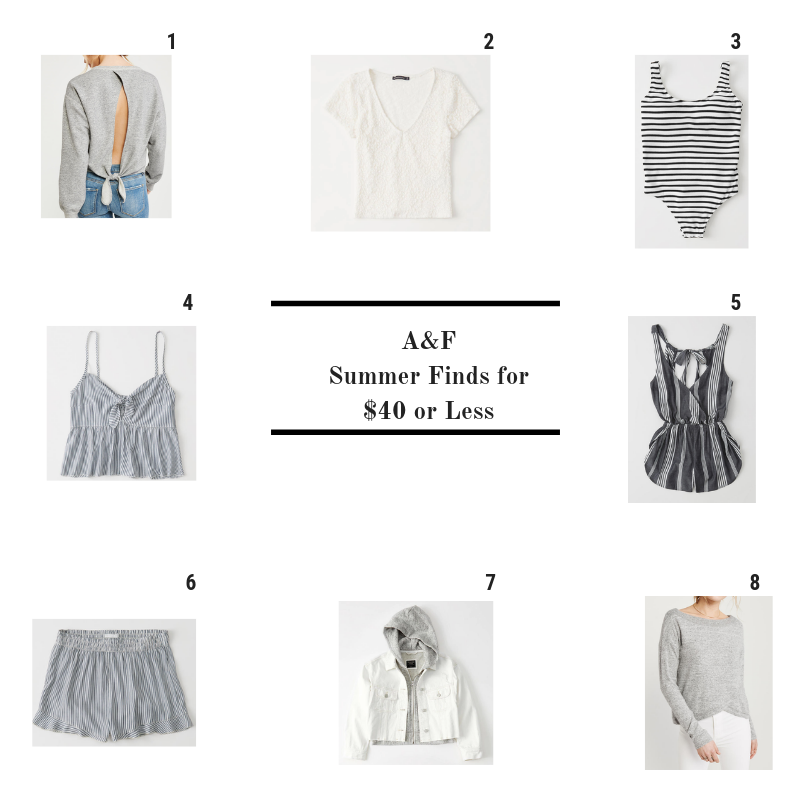 I bought this whole outfit on sale!
Get it now for under $40!
V-Neck Drapey Tee and Mid Rise Shorts