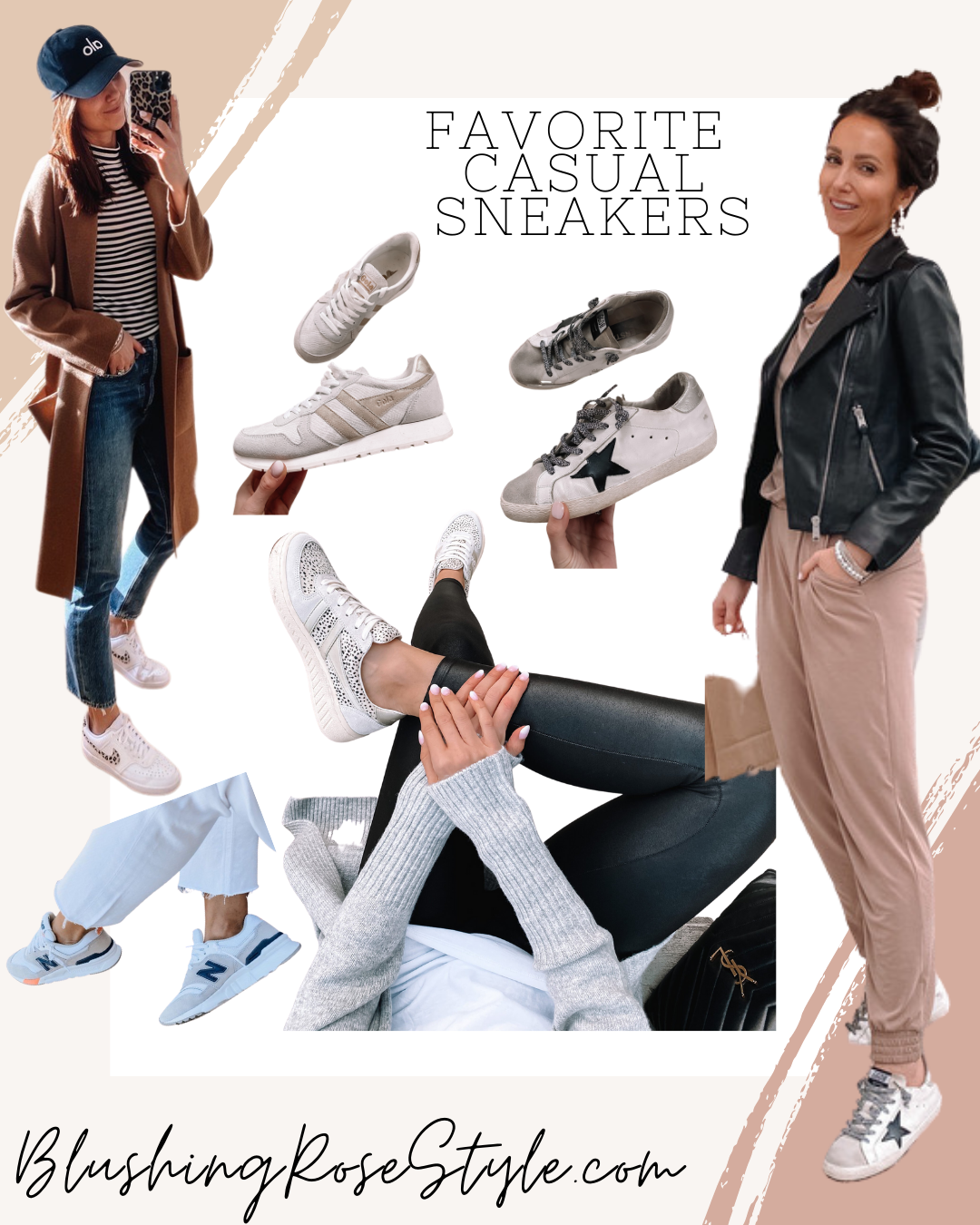 The other day someone asked me to share my favorite heels… and I had to think for a moment. When was the last time I had heels on? 2020 definitely altered social life, gatherings and pretty much any reason to wear fancy shoes. Which to be honest is totally fine with me, after all sneakers are my favorite shoes. Athleisure is hands down my favorite trend, you can wear your workout gear without the pressure from the society to actually work out haha.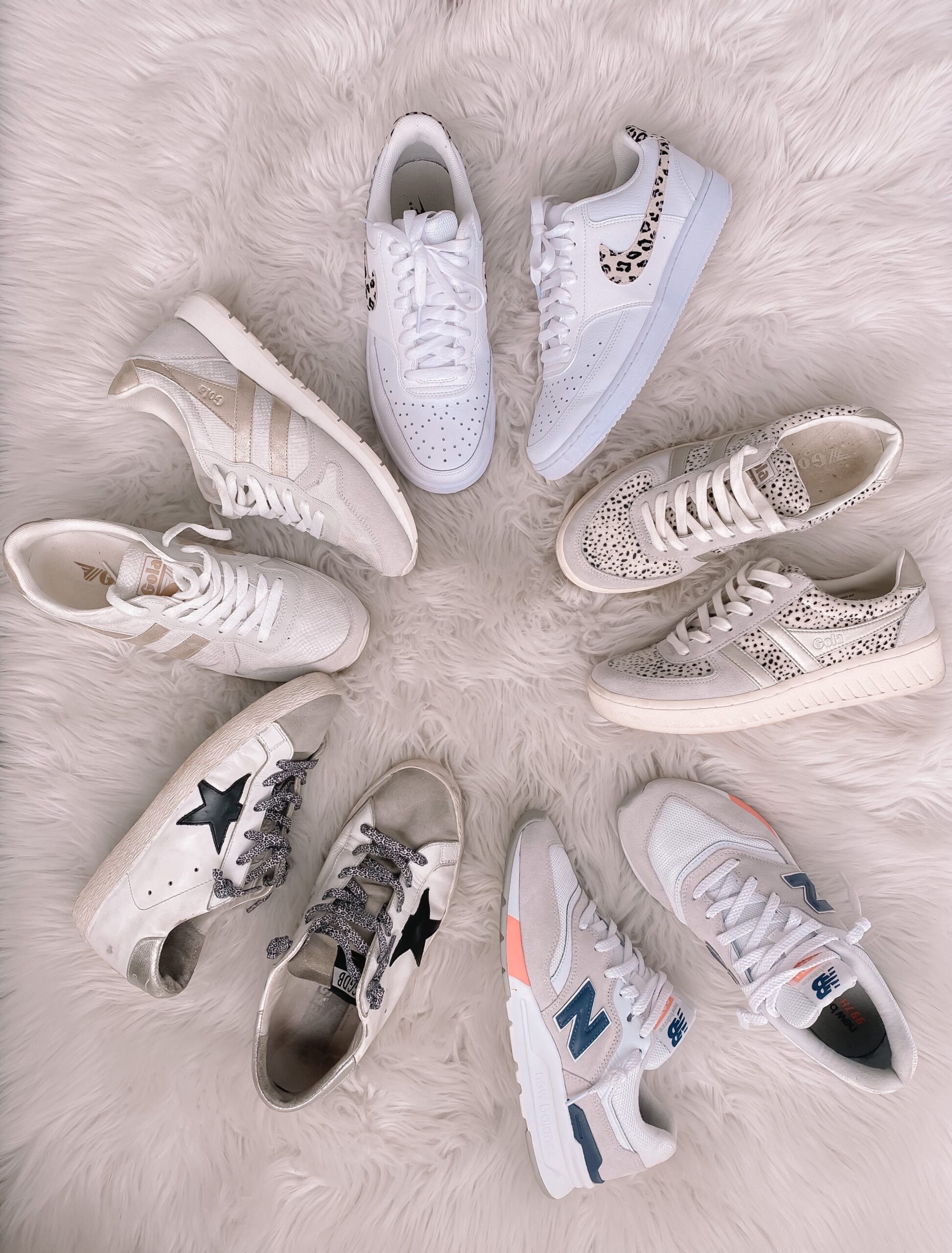 Today I am sharing my top 5 casual sneakers – all these are still in stock and offered with free shipping.
Golden Goose Sneakers
My golden goose sneakers are my most worn and probably my all time favorite sneakers. It is one of the most asked questions… are Golden Goose sneakers really worth it? Hm… that's a great question. And it's yes and no haha (I know not helpful). Are any shoes really worth this price tag? I know many are not a fan of the distressed look. I personally love them (obvi). I wear these all the time, they go so well with most of my outfits and most importantly are extremely comfortable. I've had them for 2 years now, so I got my money's worth. I mean if I am going to spend a ridiculous amount of money on any pair of shoes, it will be the style I wear the most – sneakers. So in my humble opinion – worth it.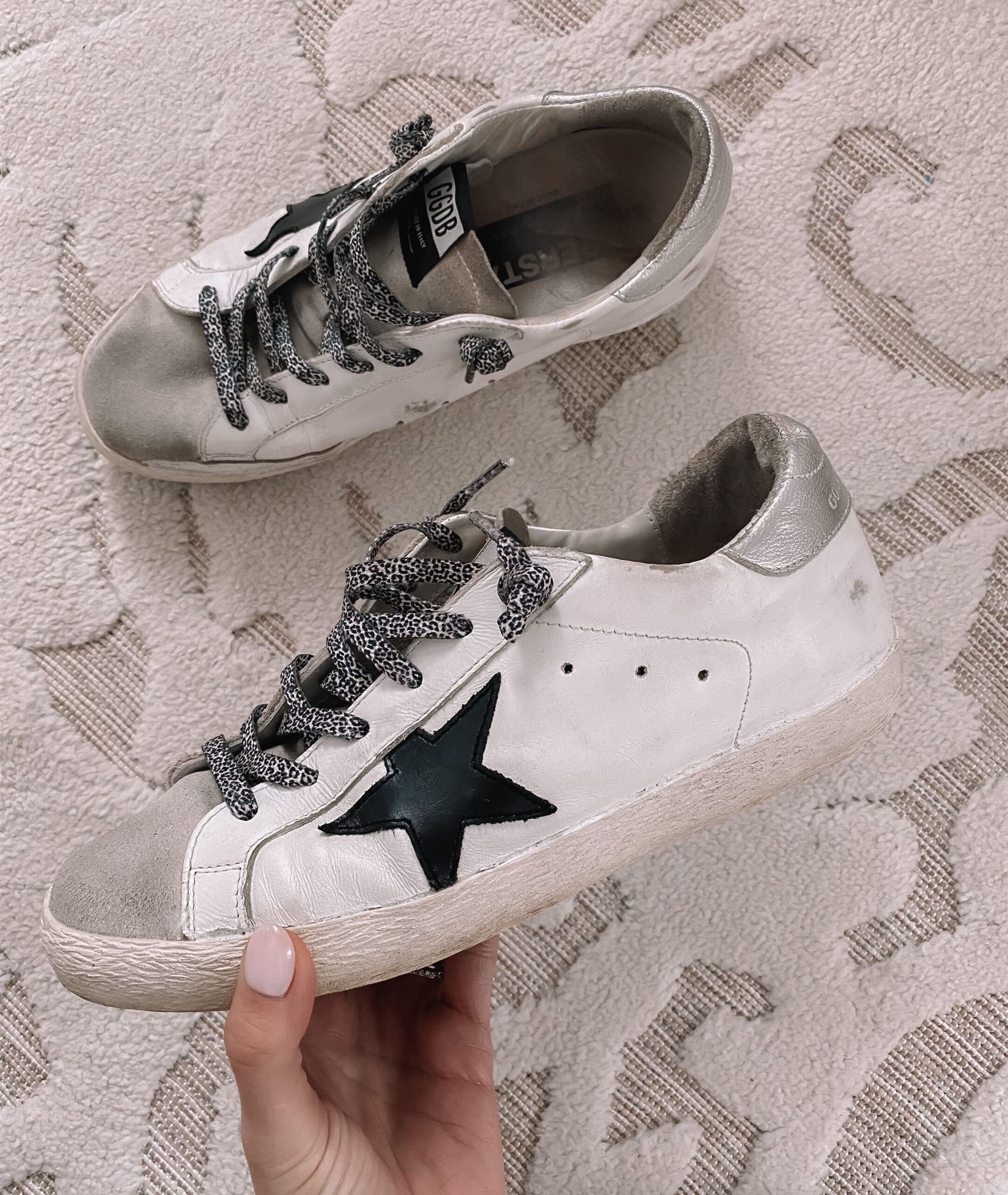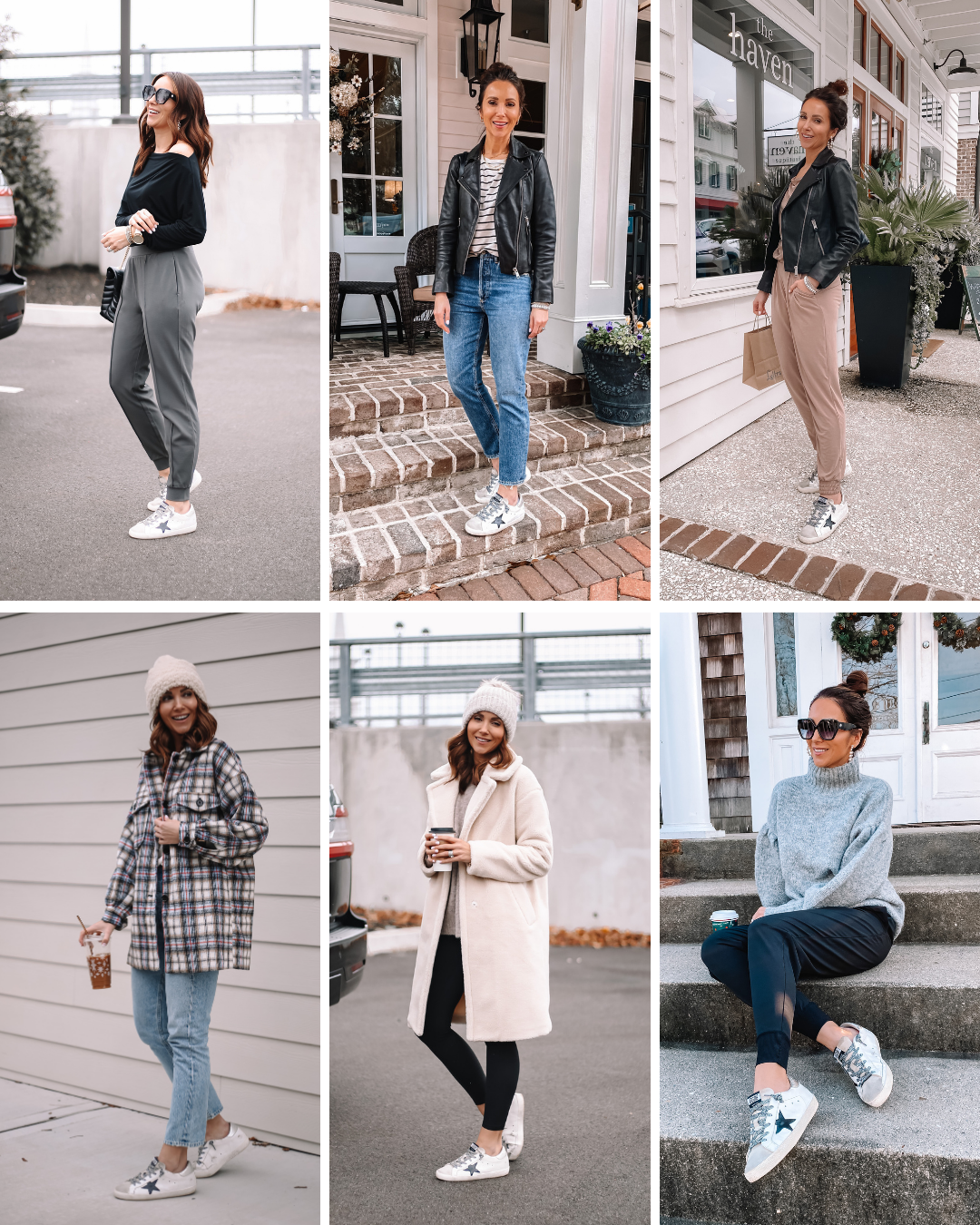 Other Golden Goose Sneakers I'm Loving

New Balance Sneakers
These New Balance sneakers are my new find. I love them! They are so comfy, wider toe box will also work for wider feet. The colors are so fun for spring and summer. Highly recommend snagging these. Fit is TTS.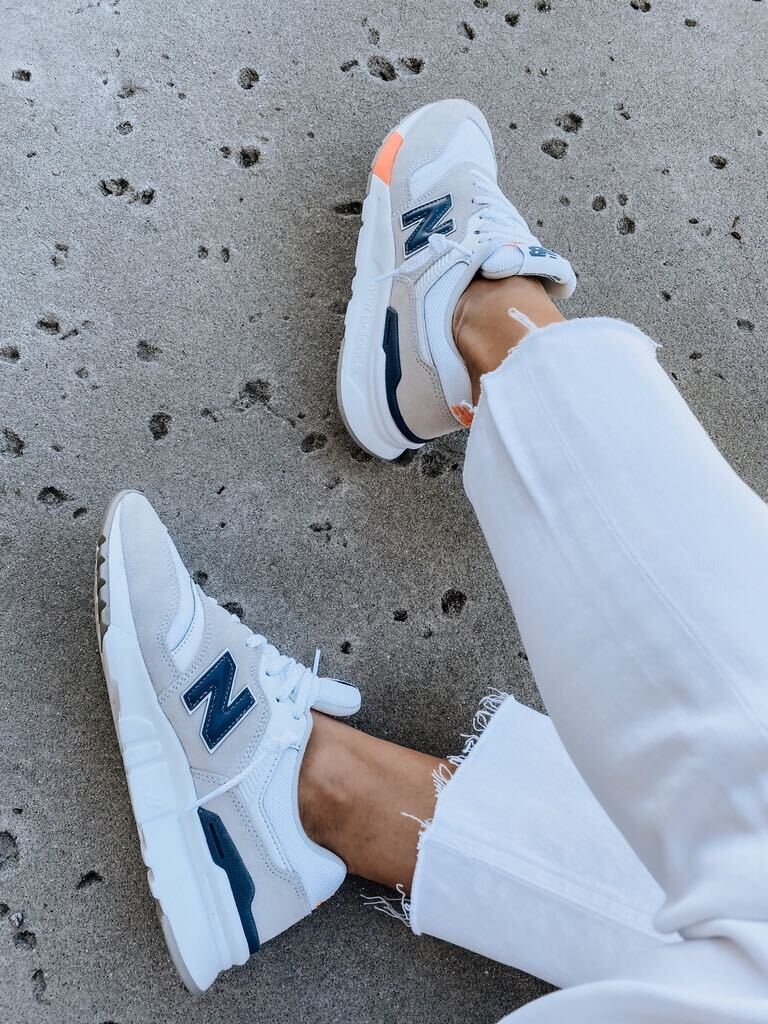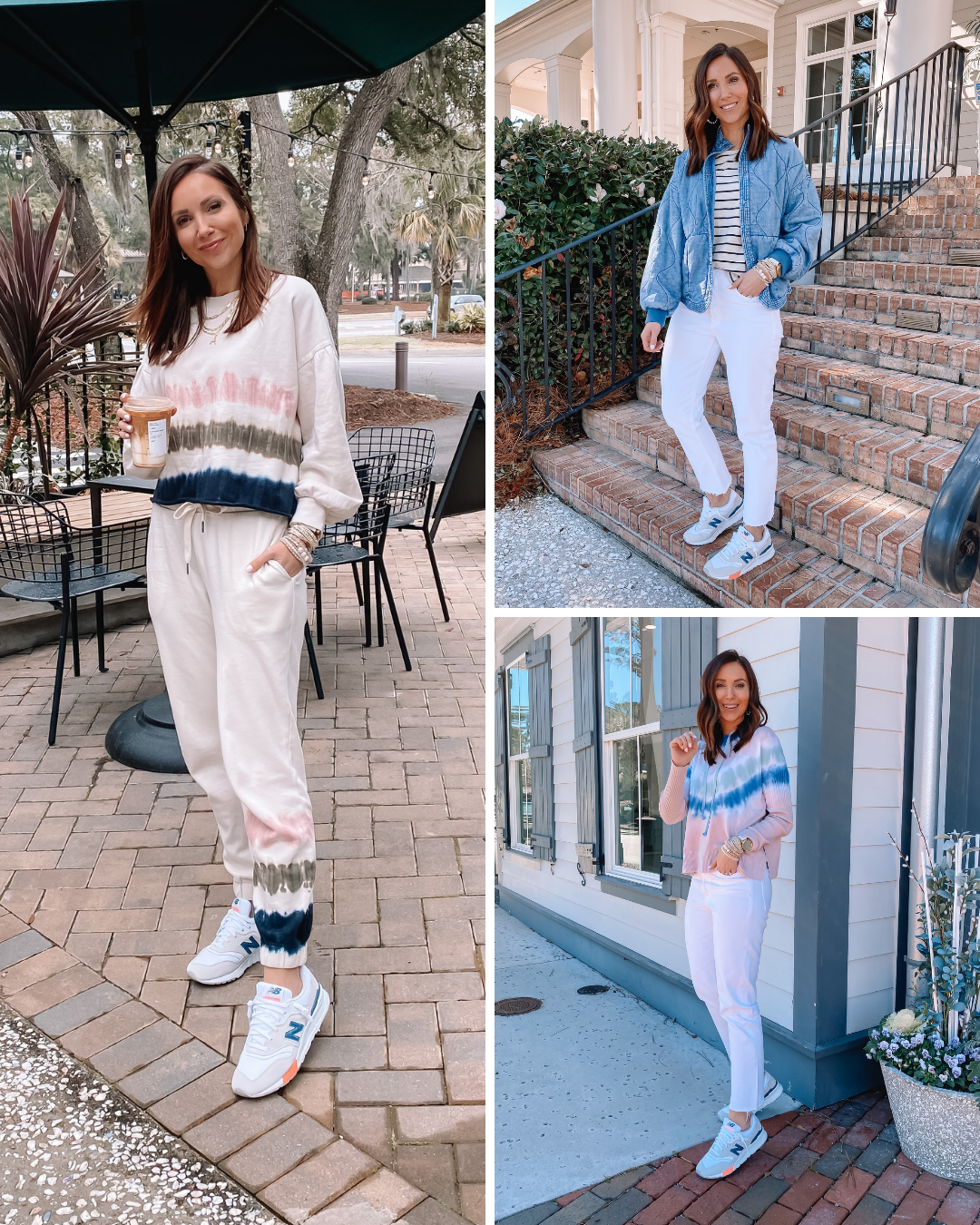 Other New Balance Sneakers I'm Loving

Gola Sneakers
Savannah sneaker was my first ever Gola sneaker purchase. They are very light, comfortable straight out of the box (no breaking in needed). If in between sizes, size down.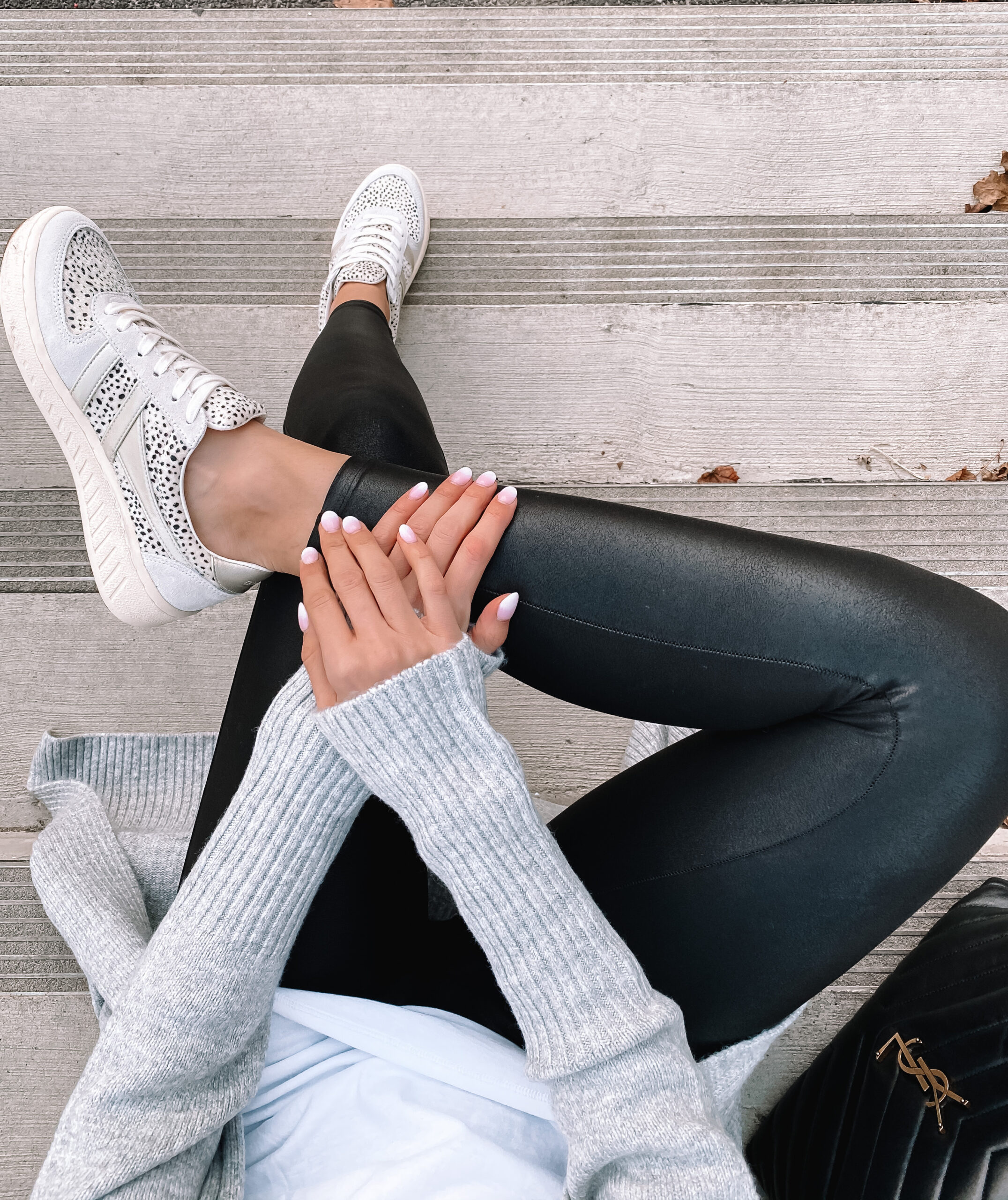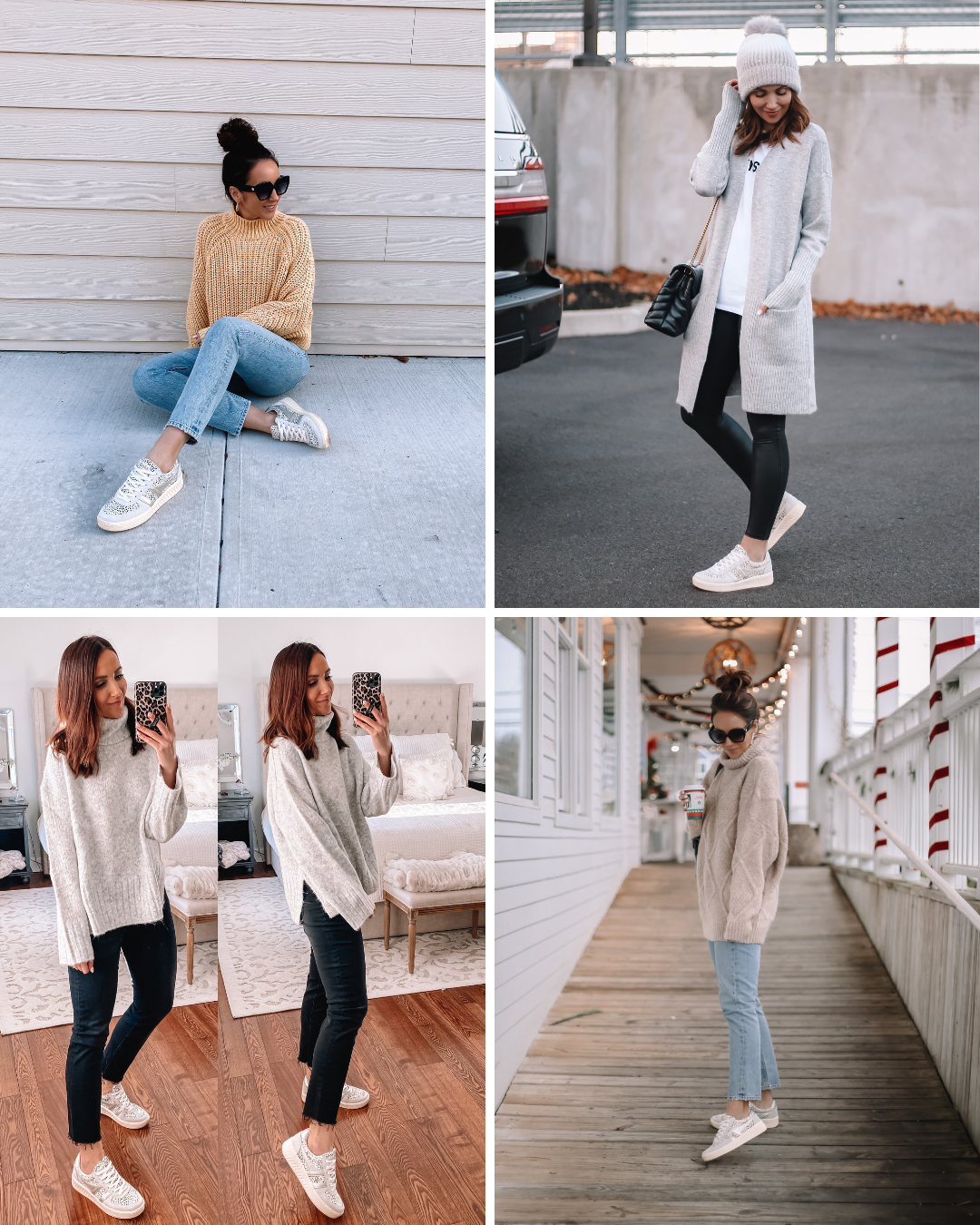 Daytona sneaker is another Gola purchase. Also light, comfy and TTS. Also available in black.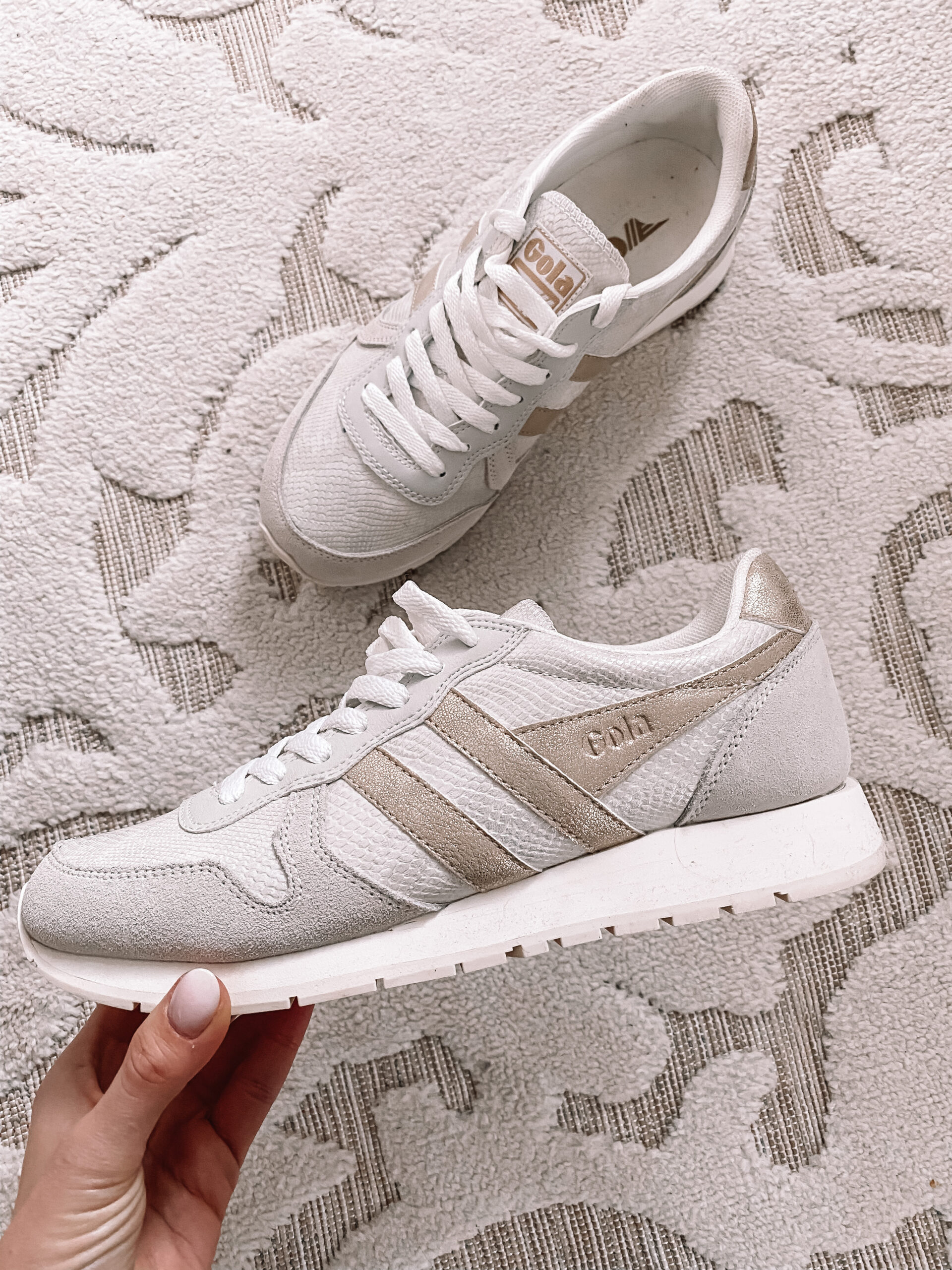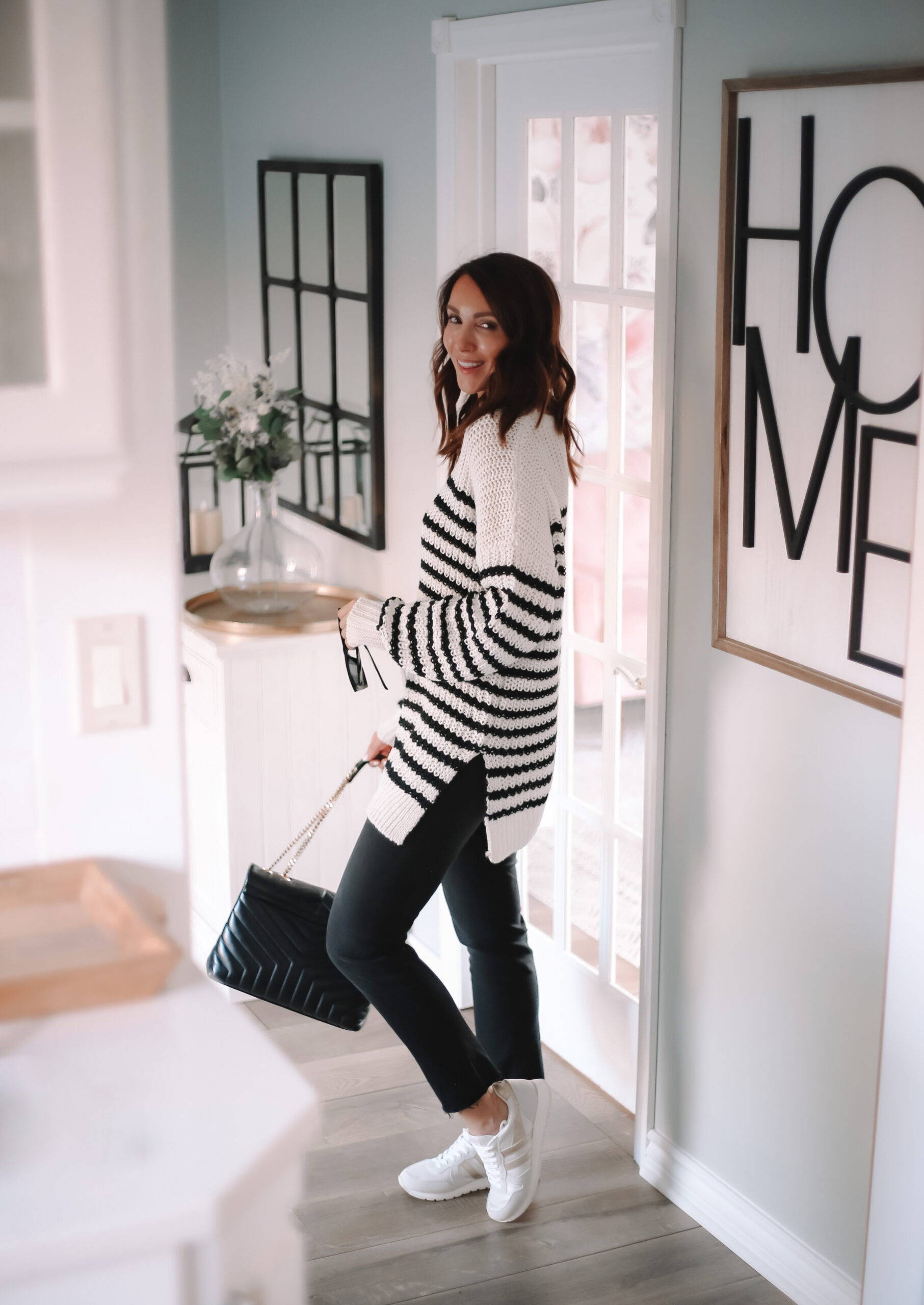 Other Gola Sneakers I'm Loving

Nike Sneakers
How fun are these Nike Court sneakers? Love the animal print detail on these otherwise classic design. These are comfy, fit tts and available in other color options.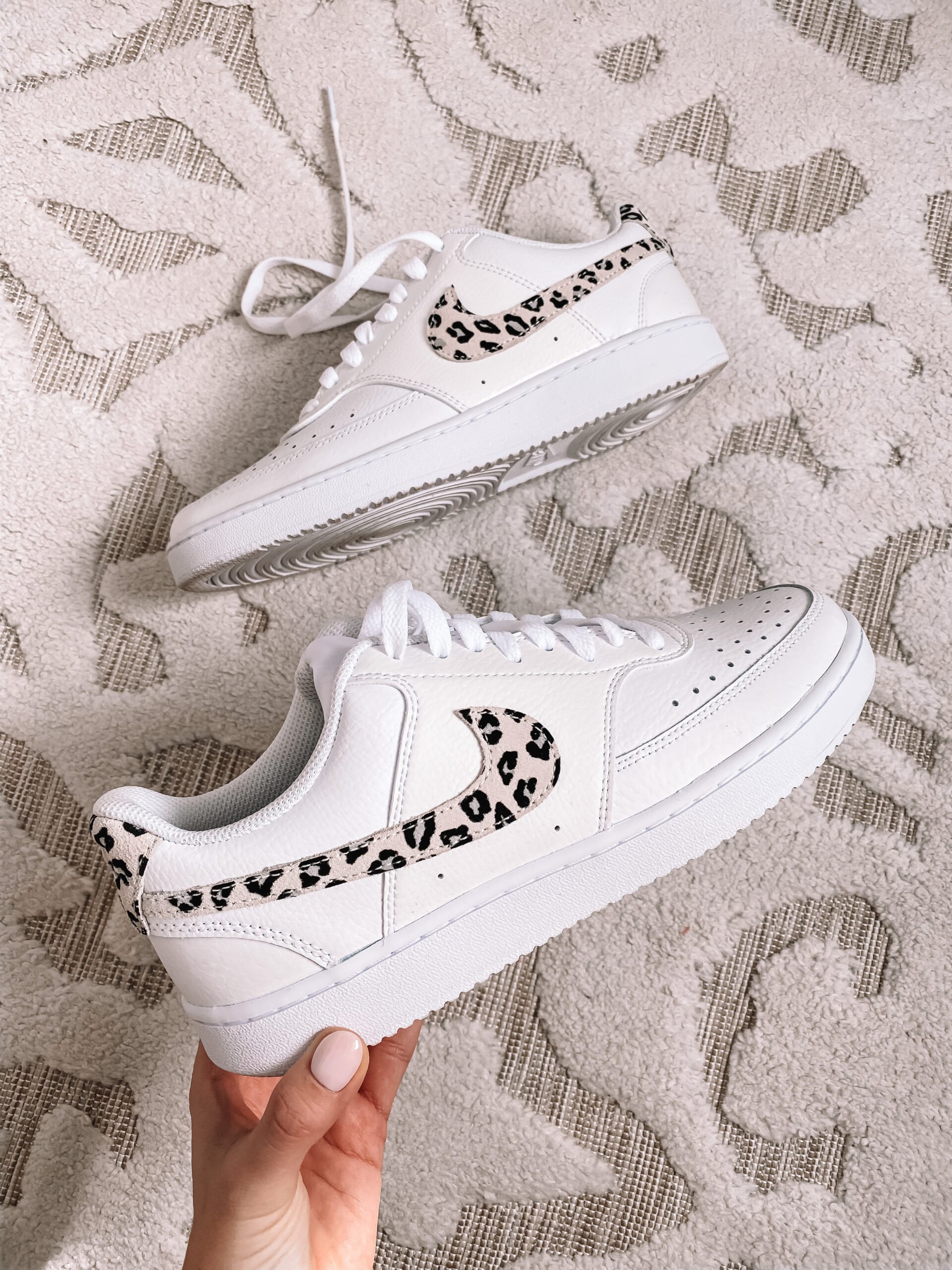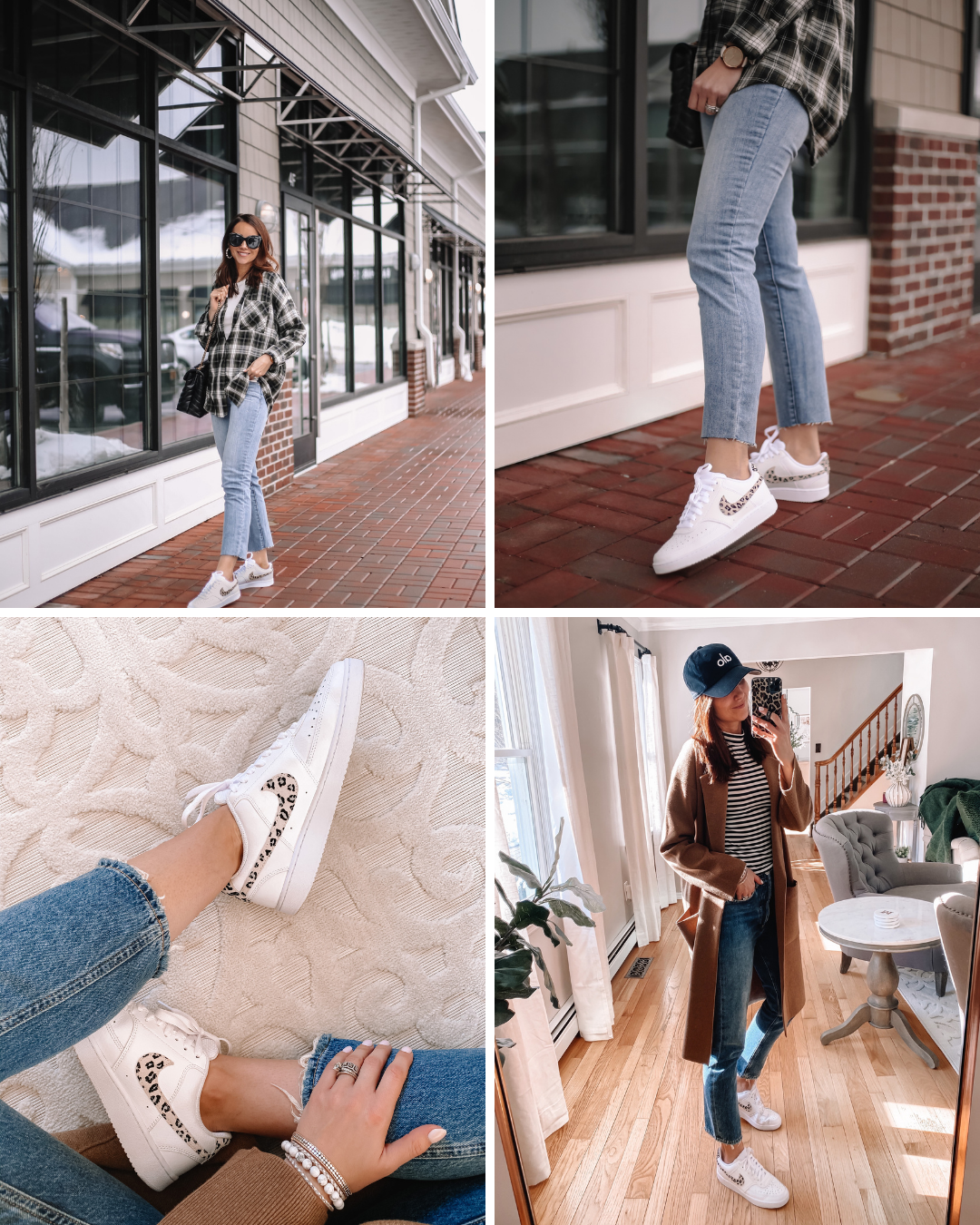 Other Nikes I'm Loving

Thanks so much for visiting Blushing Rose Style blog.