This post is sponsored by ShopStyle
One of the most requested posts from the Blushing Rose Style community has been my every day makeup routine, which is a huge compliment because if you've been a long time reader of mine, you know my makeup is pretty natural. I have been working from home for the past 4-5 years, but I still try to put makeup on every single day. There is something about getting ready that helps me mentally prepare to take on the day.
Last year has been a year of change in the corporate world. Many people transitioned to working from home. If that's the case for you, in THIS blog post I share tips on how to be more productive when working from home.
My every day makeup routine is super easy, is a natural look and takes less than 5 minutes to get ready. So whether you're working from home and need some makeup inspiration or looking to try new products to add to your routine, then this post is definitely for you. And make sure to scroll all the way down for readers' favorite tarte cosmetics products.
Disclosure: Thank you to ShopStyle for sponsoring today's post. All items were selected and reviewed by me.
Step 1
For me, I switch between the babassu foundcealer and maracuja tinted moisturizer . If I'm having a good skin day, no break outs or not leaving the house, I may opt for maracuja tinted moisturizer . It's very hydrating, gives a dewy finish but it is light coverage so keep that in mind. It's definitely great for a weekend makeup look. Because the product is so light, you can apply it with your finger tips for busy mornings or apply with babassu foundcealer sponge. On most days, I need a little more coverage, I have been using the babassu foundcealer which has been one of the most recommended. I apply with the foundcealer brush. My color is 34n which is medium natural tan. It provides medium coverage and provides SPF protection.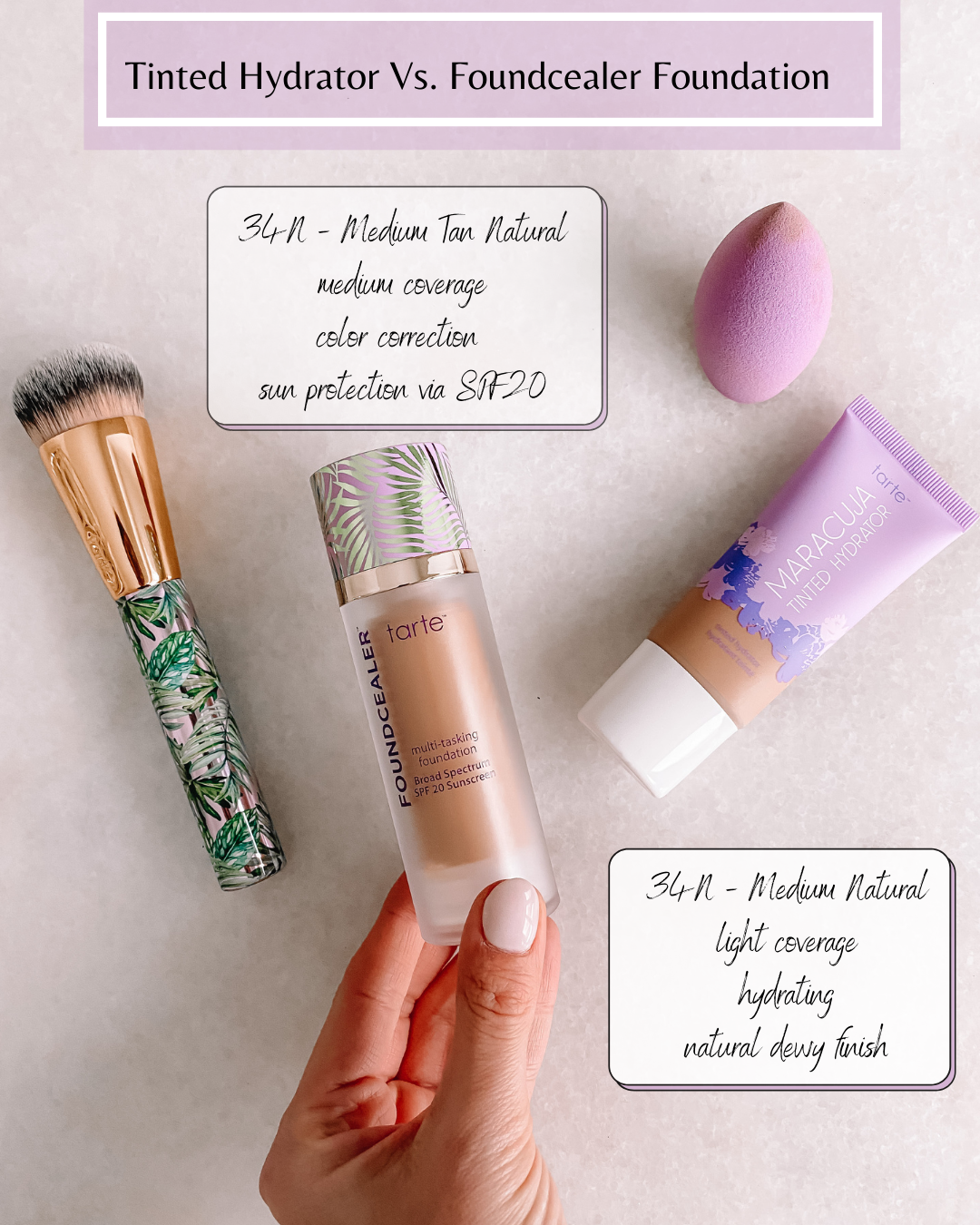 Step 2
If I had to choose only one concealer to use for the rest of my life, I would 100% choose shape tape concealer. I get asked all the time different beauty questions especially what my favorite concealer is and shape tape concealer is always the answer. By the way, I share a round up of my favorite beauty and skincare products which you can read here. shape tape concealer is the mother of all concealers. It is full coverage and stays in place all day. I do recommend using a setting powder to keep it from creasing. While my color is light sand, in the summer when my skin has a warmer tone I will switch to light natural. My other favorite concealer is also from tarte and it's the creaseless concealer. I purchased it as soon as it came out and I usually rotate between the two. I would recommend this to someone with mature mature skin or drier under eye skin. It's definitely more creamy and gives you a more dewy finish vs the matte finish from the shape tape concealer . For the creaseless concealer I use the creaseless concealer brush. It's amazing and definitely gives you the best finish. For the shape tape concealer I use a damp babassu foundcealer sponge which also helps absorb the excess product.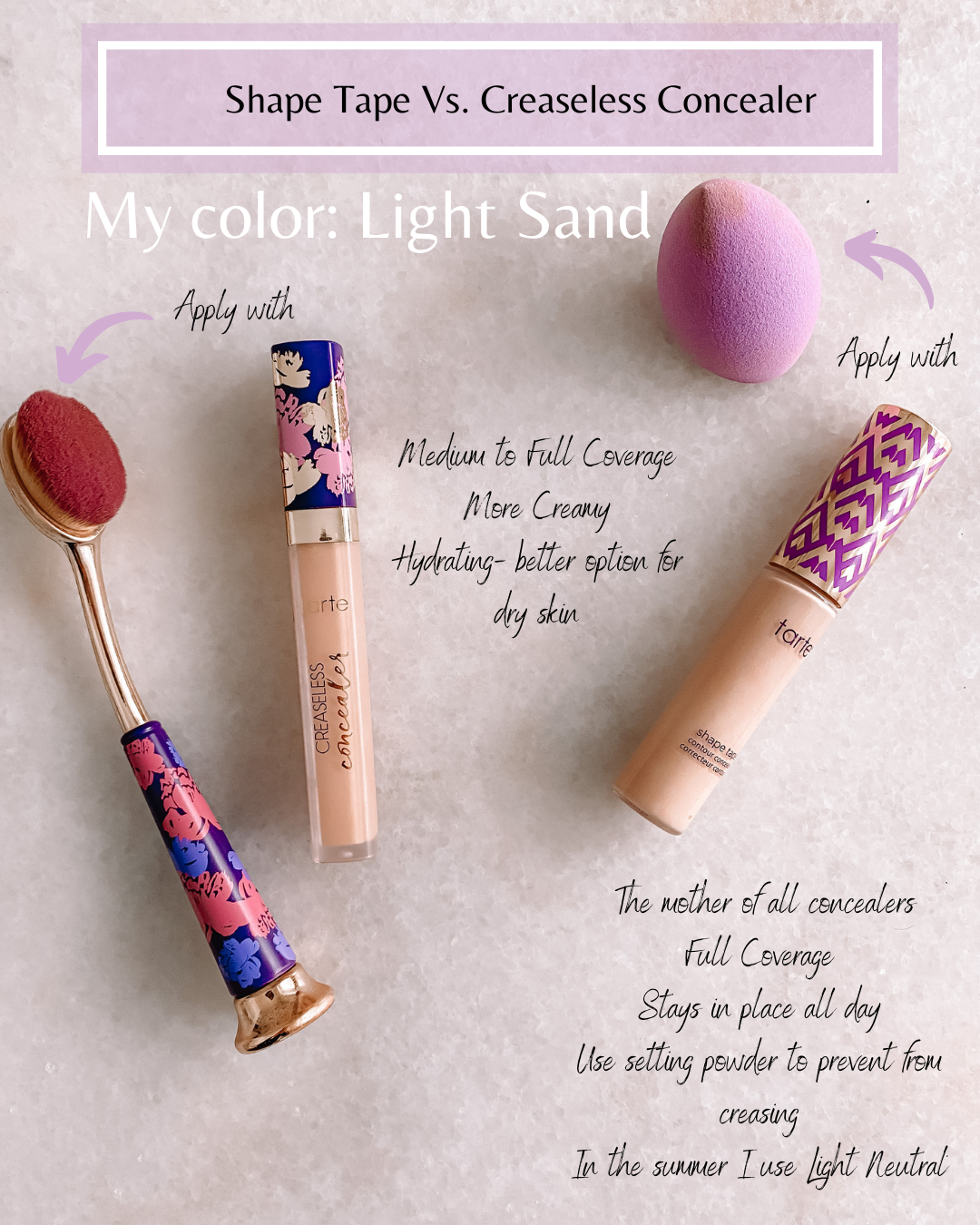 Step 3
I have been loving the cream bronzer formula for the past few months. I don't know if it's because my skin tends to be more dry in the winter but breezy cream bronzer blends so well. It's light but buildable. The color is seychelles. I have found the key to a natural, sun-kissed tan is I apply the breezy cream bronzer in the shape of the number 3 on both sides of my face. So, just around the hairline, from my ear to cheekbone and down to my jawline. I use small circular motions with the breezy blender cream bronzer brush to blend it in. For blush and highlight, I just got the cheeky claymate face palette . It's a beautiful palette and the colors are so natural, yet highly pigmented. A little goes a long way.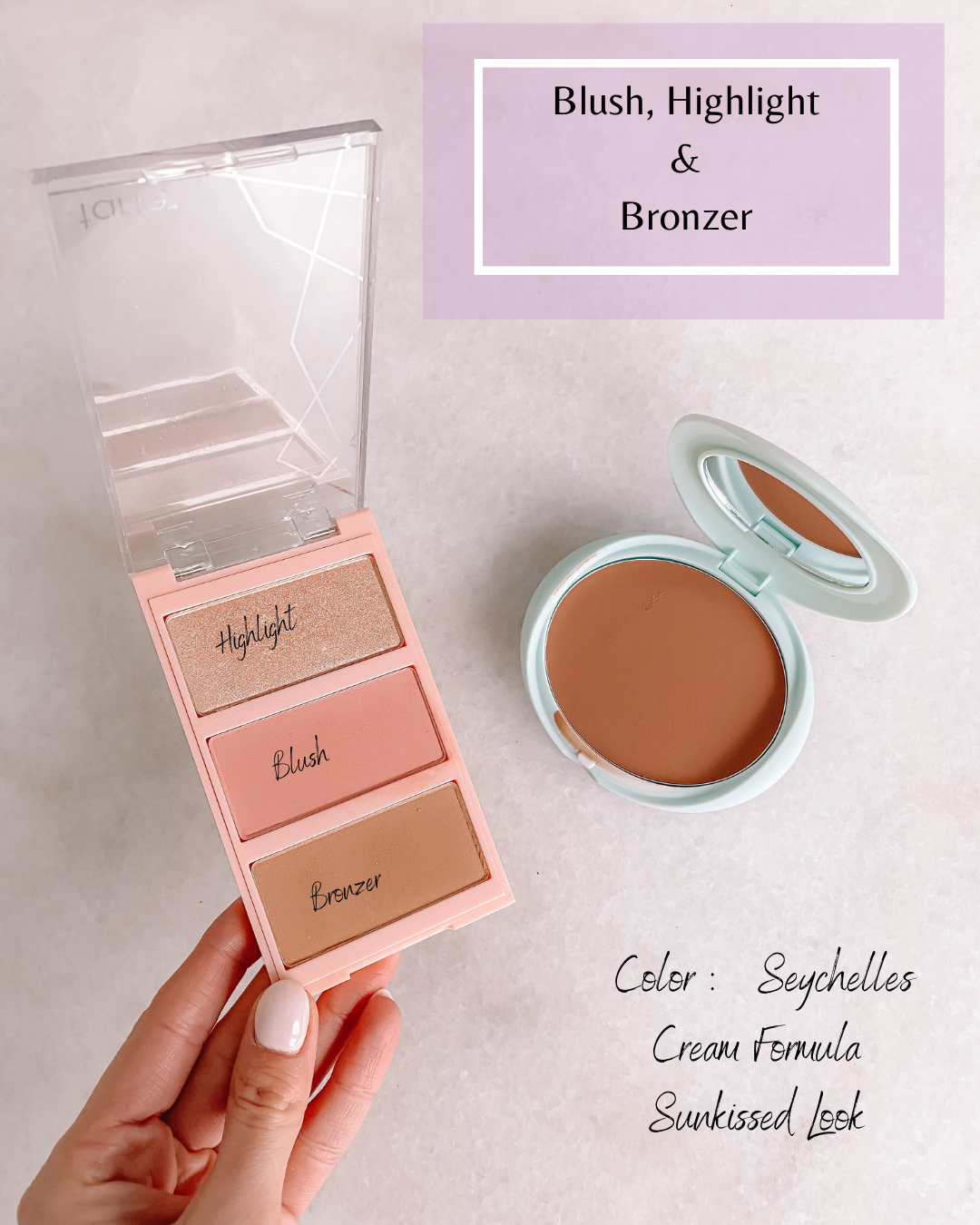 Step 4
Hands down, tarte has the best eye shadow palettes. I have been using the tartlette in bloom clay palette for years and years now. I remember when it first came out, it included a cheat sheet on how to create a beautiful, smoky eye and this is actually how I learned how to apply eye shadow. I recently purchased the tartelette juicy amazonian clay eyeshadow palette and I love the natural colors. With so many options, you can create countless looks, from daytime to evening or date night. Now while working from home, the eyeshadow is definitely optional. I don't do it every day, however if I do this look is super natural and so beautiful. I apply wishful all over my lid and up to the brow bone. Next I use reflect and apply in the crease of my eye, waterlily in the inner corner and wild flower blended with luscious in the outer corner. After I'm done I use a big fluffy brush and swipe in a windshield wiper motion over the lid to blend the colors together.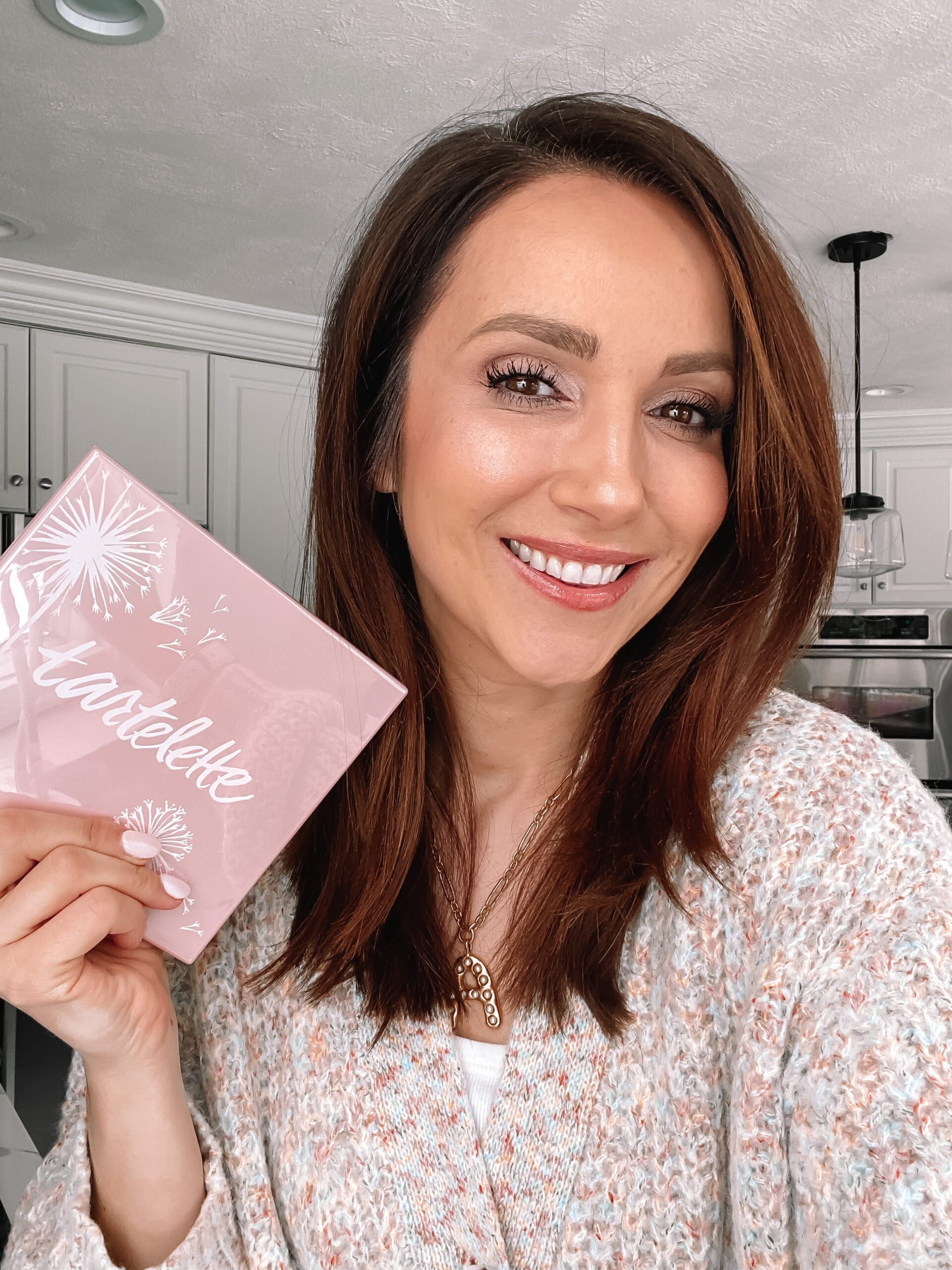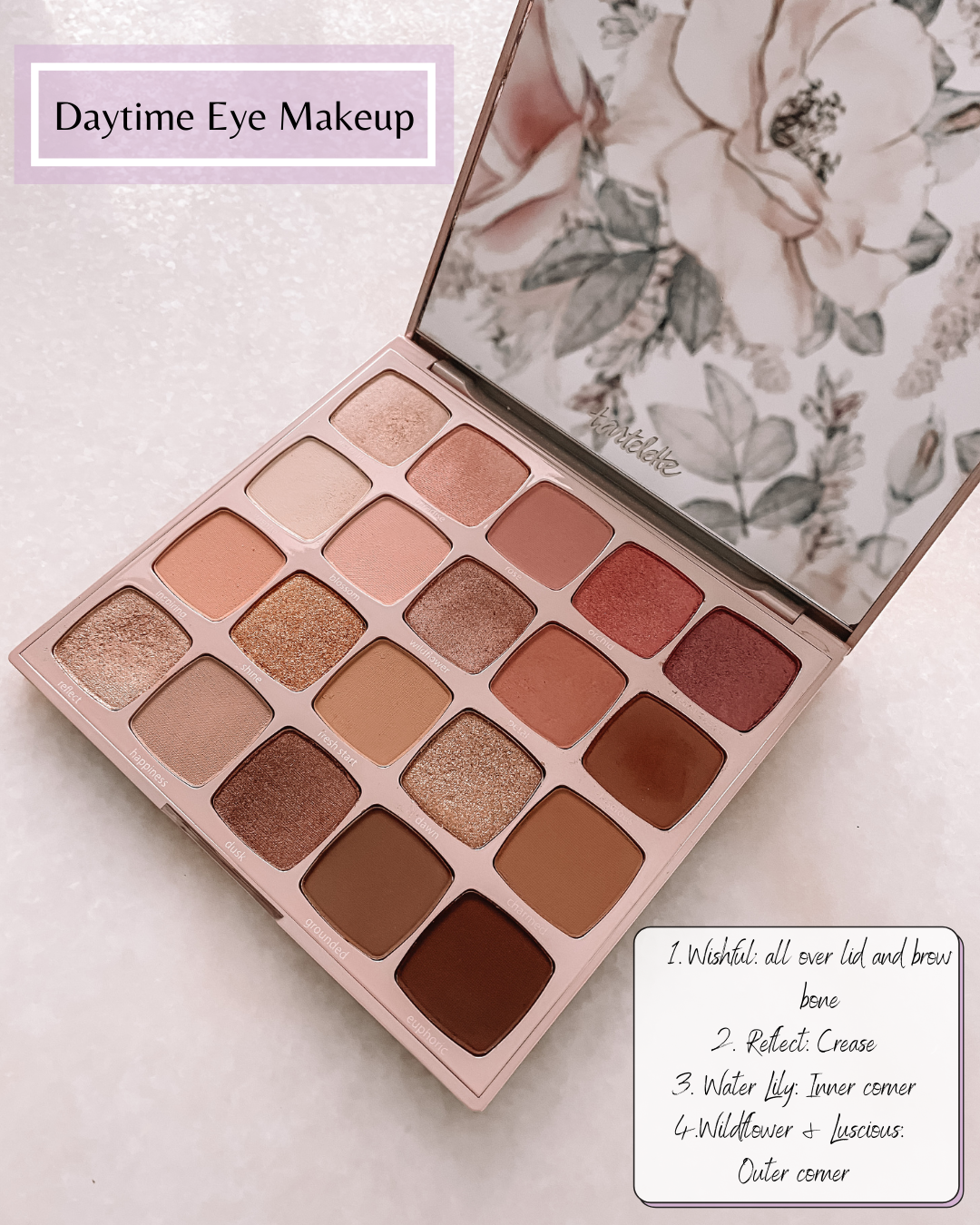 Step 5
Tarte makes a line-up of great mascaras. From the all time favorite lights, camera, lashes 4 in 1 mascara to my personal favorite maneater mascara. But, I got a sample of the lash smoothie volumizing hemp mascara and what I love about it is not only is it a mascara but it's a treatment to nourish. It's made with hemp, castor oil, coconut, kiwi, avocado & baobab + plant waxes. The first thing I noticed about the mascara was how unique the dual sided brush was. With both long and short bristles that help separate and curl.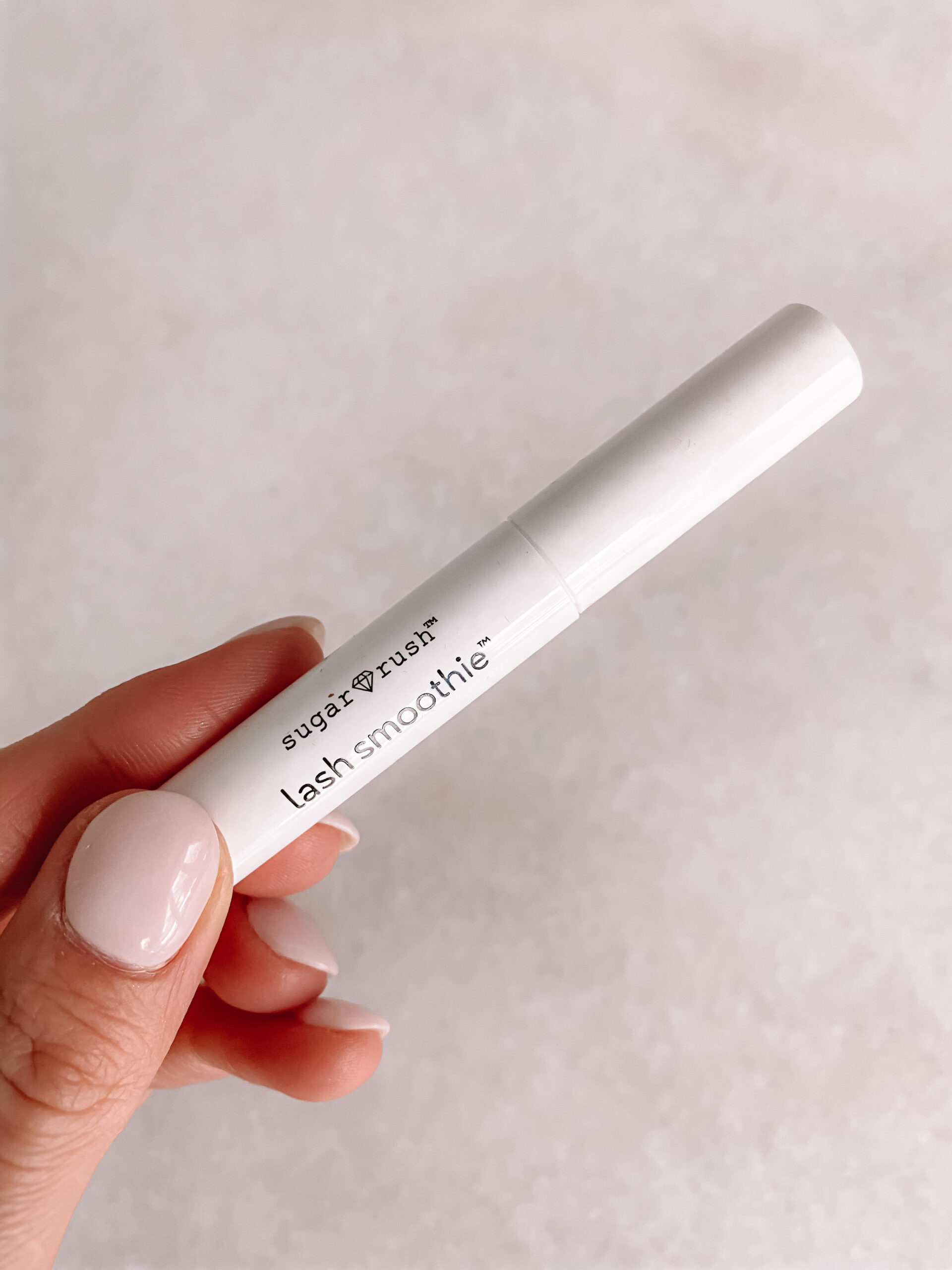 Step 6
Applying a lip color maybe completely optional to you. For me the day of bold lips and matte finishes are long gone. These days I opt for hydrating balms and semi sheer lip glosses. I have been obsessed with the maracuja juicy lip and own it in every color. It's like a balm, gloss, color and treatment all in one. I love the semi-sheer color options for super natural glossy look especially for these cold and dry north east winters. My lips tend to get so dry and this formula made with maracuja oil, grape seed oil and vitamin e make your lips feel so good. My other favorite is the quench lip rescue which provides super hydration and subtle color.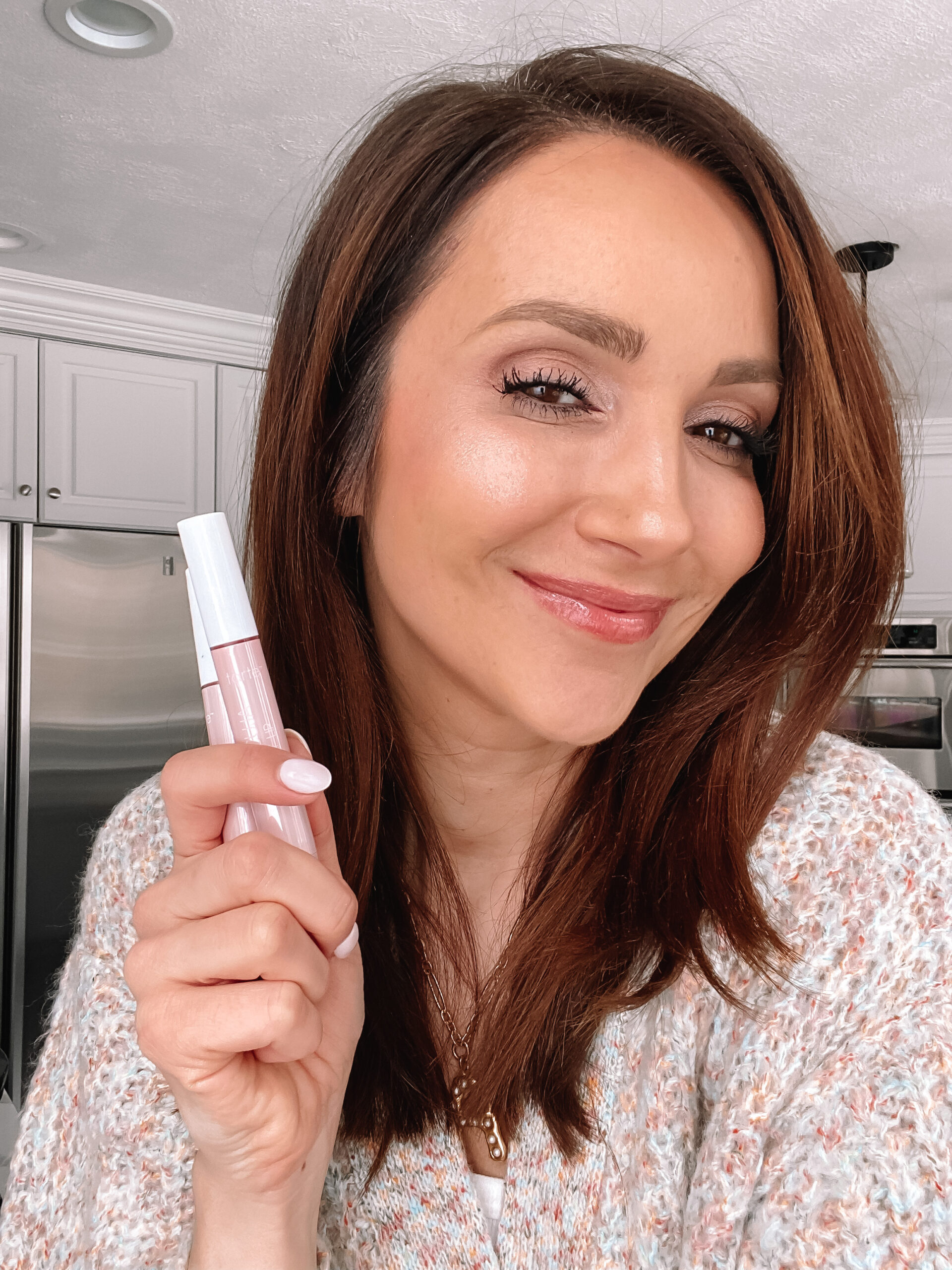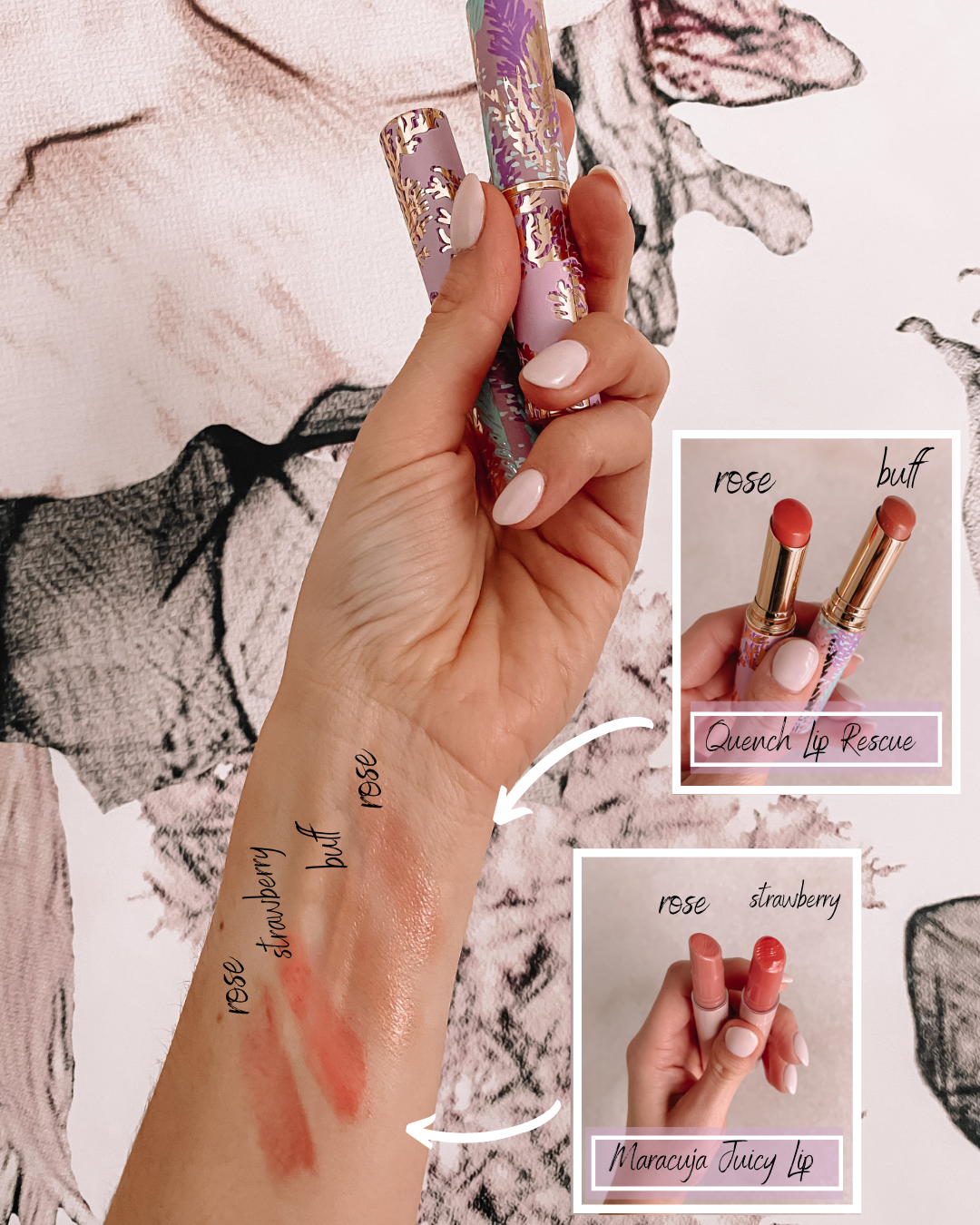 Your Favorite Tarte Cosmetics Products
I asked you girls for your favorite tarte beauty products and you always come through. Seriously, we have the best community. Here are your top 10 recommendations and I'm so happy to see that many of them are the same as mine.