Hi friends. I'm back sharing 5 Amazon Beauty Products you should try. All of these items ship free with prime and are accessible through the company's direct storefront on Amazon. If you have a product you absolutely love (and think I should try) leave a comment below!
April's Amazon Beauty Edit // March's Amazon Beauty Edit // February's Amazon Beauty Edit
5 Amazon Beauty Products You Should Try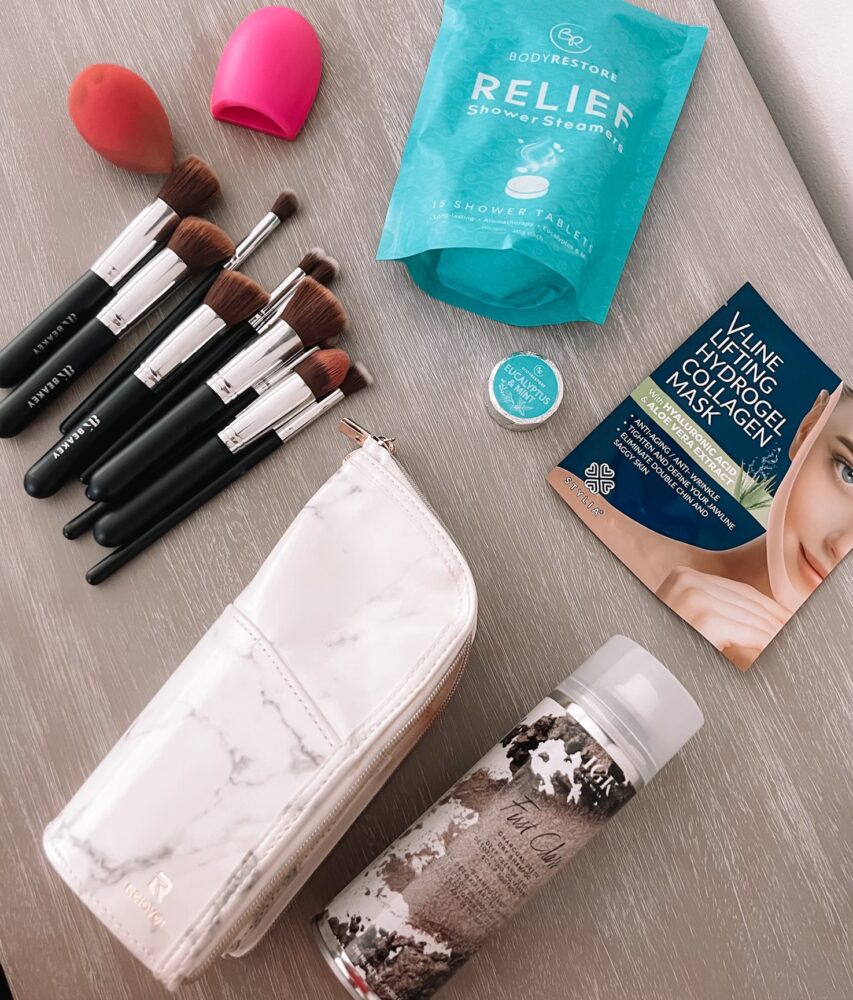 Restore Shower Steamers

These shower steamers truly give you the full steam room experience within your own home. You just put the steamer on the floor of the shower and the steam activates the scent. I love the eucalyptus but other scents are available. These would make a great gift for Mother's Day.
Beaky 12 pc. Brush Set

This makeup brush set includes 12 pieces all for under $10! I use these brushes every day and they're really great quality. It's a well loved item with over 44k reviews!
Makeup Brush Case

This may be one of my all time favorite under $10 finds. This makeup case is so good for traveling. It's compact but keeps your brushes protected. It also folds down when you're ready to use turning it into a handy holder.
V-Line Masks

These masks are so fun and while they're not miracle makers, they do visually smooth your v-line. They have collagen and hyaluronic acid. Well loved on Amazon with over 7k reviews.
IGK Dry Shampoo

I've tried so many dry shampoos on the market but this one is by far my favorite.It actually makes my hair feel clean and not greasy or weighed down. Ships free with prime and directly from IGK's own storefront.
Thank you so much for visiting Blushing Rose Style blog.