With major winter storm behind us, we are left with the lingering mounds of snow, empty shelves in the grocery stores and unusually dry skin. Who's with me? Unless you are one of the lucky ones living somewhere warm (where winter is considered anything below 50 degrees) chances are, you too need to modify your skincare regimen.
Ever since I entered my 30s (insert big sigh here) I started paying more attention to the beauty and skincare trends. But if I am being absolutely honest my regimen remained pretty basic.  Face wash, moisturizer, eye cream, some sort of BB cream and that's pretty much it. But I will elaborate on that another day.
I have been lucky to have decent skin, with just occasional breakouts. However the last few months have been rough on my face. Even though it hasn't been incredibly cold, the lack of moisture along with the thermostat set at 72, have left me feeling dry. I was in a desperate need of relief.
Frankly, I am terrified of trying out new products…what if I have an allergic reaction? Or it clogs my pores and I'm left with raging acne, not the glowing skin the box promised???  I don't know how you do your search for the new cream, serum, make up, etc. But I do it by… reading reviews and usually start with the most critical ones. I don't know… maybe just to see what could potentially go wrong…
After countless hours spent on Beautypedia, as well as multiple trips to Sephora, I was finally able to find the cure to my dull, dry winter skin.
Since Valentine's Day is just around the corner let's talk lip care. If the wind has left your lips dry and chapped despite numerous applications of your favorite balm, I have a solution for you!
Fabulips is a lovely sugar scrub that will remove the dead skin and leave your lips feeling silky smooth. This little gem smells lovely, and nourishes your skin with vitamins. You simply apply a small amount and massage in a circular motion for a minute or two, then remove with a damp towel. And Voila! You are now ready for that perfect lipgloss. This one is definitely a keeper.
As I am typing I can't help but look at my hands. Yes … I desperately need a manicure, but my skin is so soft. This is mostly due to the daily use of my favorite hand cream. It's a bit pricey ($24 for 3.5 oz), but I swear this cream feels so luxurious on your skin. It's worth every penny, and the tube lasts forever. The moisturizer is infused with avocado, basil, olive and nut oils. It smells divine too.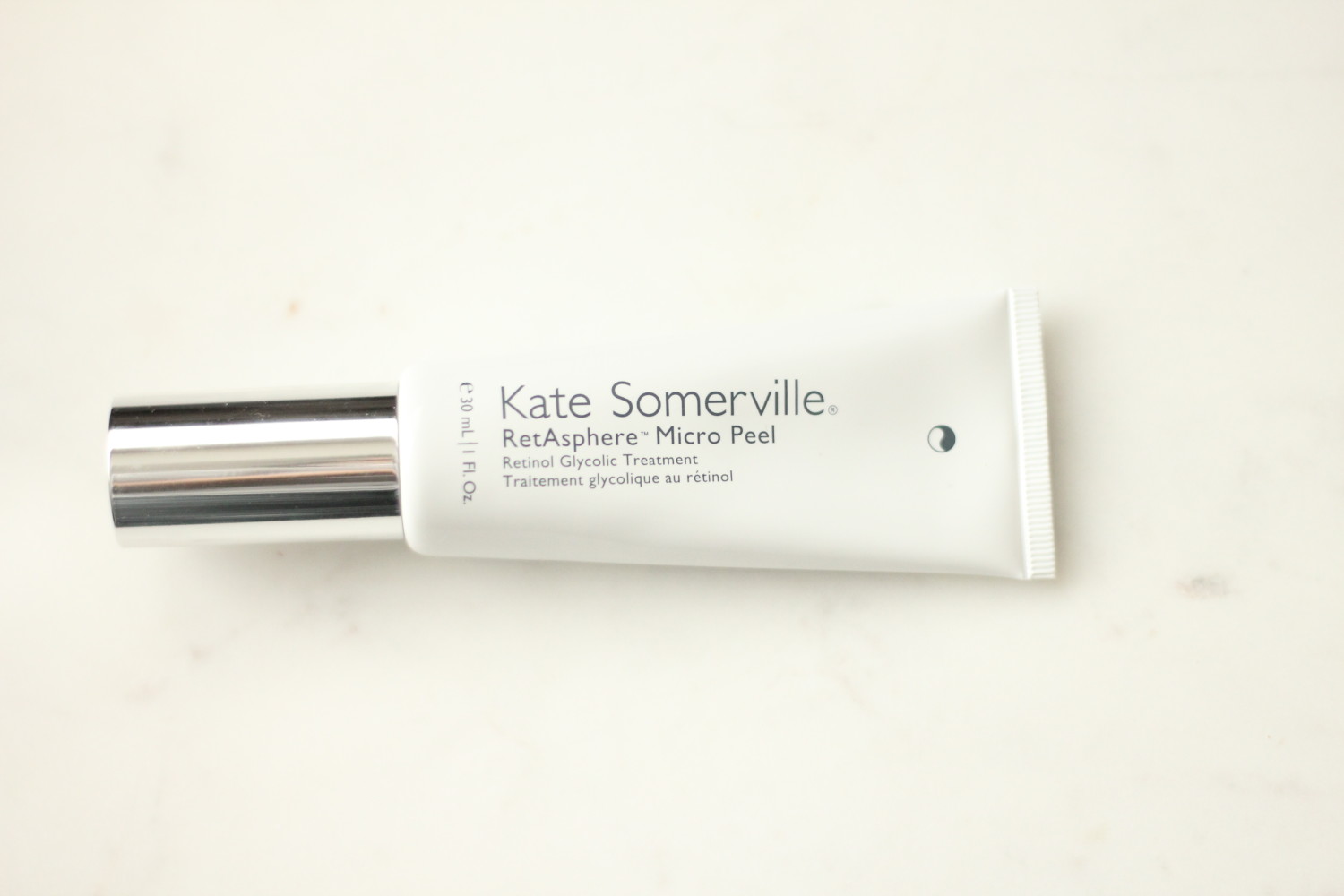 Now, this product takes the center stage of my newly established skincare ritual. This little tube has changed the way my face  looks and feels in a short amount of time. To give you some background, the cold has left my skin dry and dull. The pores were getting larger and the fine lines…let's just say were not so fine anymore. I was looking for something to give me the oomph.  I have only used it a dozen of times but my skin already feels softer, my pores have shrunk and I see visible reduction in my wrinkles and dark spots. Now to be completely honest, I do not have super deep lines, so I am not suggesting this will be the Botox replacement (wink wink).  It is so simple to use. You apply it as a part of your nightly routine, use it every other night. All you need is 1-2 pumps to create a thin layer all over your face. This glycolic acid regimen will do its thing overnight. You will wake up with a brighter, healthier complexion. And one more thing… it's fragrance free, which is always a win in my book. Go ahead, try it. Your skin will thank you in the morning. I am excited to see the long term results this product will give me.
As I'm sitting at my desk, gazing out of the window… I see the sunshine and I can't help but wish for the warmer days. However it is just the beginning of February. And although Punxsutawney Phil predicted early spring, I know we still have several weeks of the cold winter temperatures ahead. Fortunately I am prepared. If you are anything like me, you have that favorite face cream. It took me months of trial and error, and I found the one. It's a simple anti aging lotion. I love the texture, minimal fragrance, and it doesn't cause any breakouts. What's not so great about it, is that it doesn't provide my skin with the adequate moisture level in the winter months. My simple fix: I add several drops of the hydration booster to my moisturizer. The hyaluronic acid combined with the watermelon extract, provide additional moisture and help fight damaging free radicals. There are some days whne my skin is super dry. When that happens I like to use the re-energizing mask. It is really simple, inexpensive and it had great reviews online . I had nothing to lose so i bought it. And I have to say I'm really pleased with the results. After 10 minutes on my skin, I wash it off with warm water. My face feels like… I just had a facial (only way cheaper). There is only one negative, it is not easily removed, I find myself wiping off the residue with a warm towel. For all my Clarisonic loving girls, this is the time to use it!
And one more thing, I decided to add a serum to my eye cream. The jury is still out on that one. The box does promise reduction in fine lines and longer eyelashes (for real?). I will keep you posted. Now what are some of your favorite winter beauty products? Please leave a comment, and thank you for stopping by.
XO