New York Fashion Week is wrapping up their festivities. Cobalt colored eyeliners, bright and loud lip colors took center stage or runways I should say. The models looked ah-mazing! I cannot wait to stock up on the new colors for the spring. But let's get real my everyday, absolute go to look is the no makeup makeup.
Funny thing is, that it actually takes several products and some skill to achieve this  still popular bare faced look. So I wanted to share some of my favorite products & brands with you all.  The look  can be accomplished in just 7  simple steps.
My starting point is always the complexion. I try to achieve the 1. even skin tone. Fortunately, I have only few red marks and sun spots, therefore I do not tend to use a full coverage foundation. My favorite is the Laura Mercier oil free tinted moisturizer in NUDE. I dab a small amount (in dots) all over my face, and I blend it with a moist beauty blender. I noticed it looks more natural that way, and stays on longer.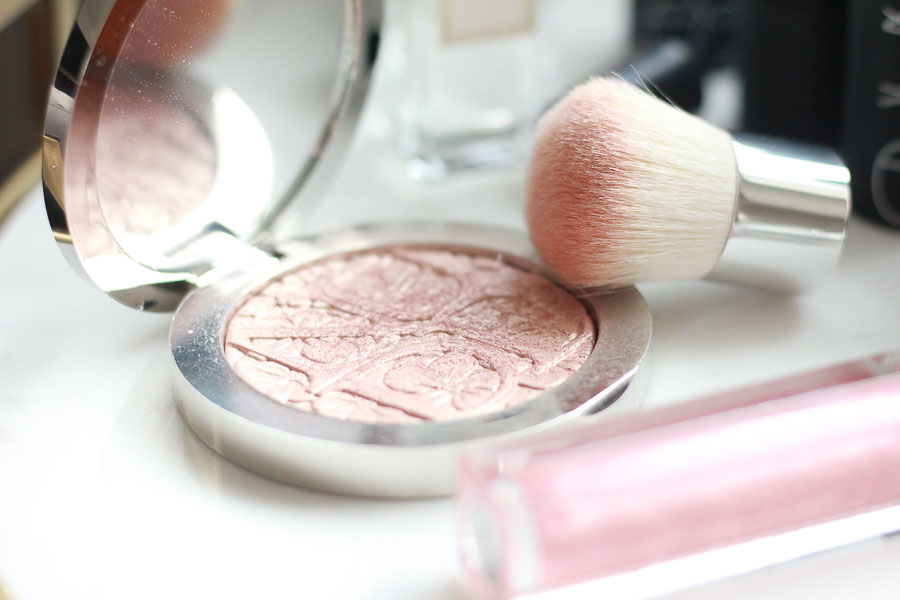 I am also a big fan of the 2. dewy finish. You can achieve that by applying illuminating powder with a large brush across your forehead, over the bridge of your nose and chin. My go to is DIOR Healthy Skin illuminating powder. It really takes no time, and the results are impressive. Keep in mind ladies, that the key to this beautiful finish, is well moisturized skin (so slather on that face cream).
Step 3. is the eye concealer. I like to keep my eyes light and bright! I do not get much sleep these days, so concealer is a must for me. I love the Clinique  Even Better Eyes. It's a light moisturizer and a concealer in one. ( If you have super dark circles under eyes , this will not be enough coverage). It contains the ingredient called mica, which also brightens the skin. On the negative, it does tend to crease on your eyelids, so if you are planning on applying eye shadow, make sure to use lid primer. Also it only comes in one shade, it happens to work great for my skin tone, but I know it will not be the case for everyone. Next stop the eyebrows. 4. Well groomed and defined eyebrows make a huge difference. I love Anastasia Beverly Hills Brow Powder Duo. It's smudge proof and two shades make it easy to get the color just right aka natural. Make sure to pick up a good quality brush for precision and blending (I use ABH no. 12). To finish off the eyes, let's not forget 5. the mascara. I'm sure you have your favorite, or you are still searching for the one. I have been down that road… I am currently using They're Real by Benefit Cosmetics.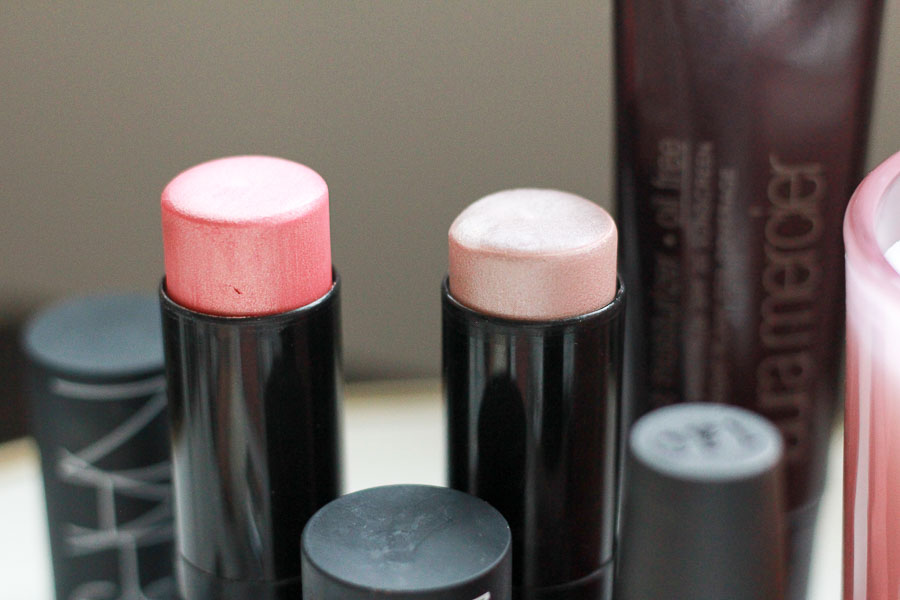 Steps 6 & 7 – add a pop of color. I use NARS – The Multiple (obsessed). It can be used as a blush, highlighter, lipstick or eye shadow. I use the Orgasm (that's right!) on my cheeks for a rosy tint (I like to blend it with my fingertips). And the Copacabana on the brow bone and eyelids. This product is worth your investment. The formula is creamy, yet sheer. Colors can be layered for a more dramatic look.
Well, that pretty much sums up my daytime make up. For a finishing touch I like to add a sheer  lipgloss like Dior  Addict in Spring Ball, spray some Jo Malone and I am out of the door!
What are some of your favorite products or brands? Let me know, I am always excited to try something new. And I would love to review it.
Thank you for stopping by. Please do not hesitate to leave a comment below. And come back soon!
XO,
Anna