White Dresses For Spring.
I cannot believe my baby's First Communion is less than two months away. Her dress and everything else is pretty much ready. We are not having a big party, because we don't have any family living close by. I am sad my parents will miss it, but they still live in Poland and it's just not possible for them to come. I am happy they were at least a part of the dress shopping process. Reese's Godparents ( her Godmother is my best friend) are coming, and few close friends. After church we will celebrate with home cooked meal and yummy cake here at home. I can't wait to show you all her dress. We will be picking it up next week. It's very simple but so gorgeous. And speaking of dresses. I need you all to help me pick the dress I should wear! This post contains affiliate links.
I have partnered with Nordstrom on this post. Nordstrom has such an amazing selection of white dresses for spring and all occasions for that matter. And it's a one stop shop because all my accessories and shoes are from Nordstrom as well.
White Dresses for Spring – Lace Fit and Flare

Lillian Lace Fit and Flare Dress, Steve Madden Pumps, Clare V. Clutch, Earrings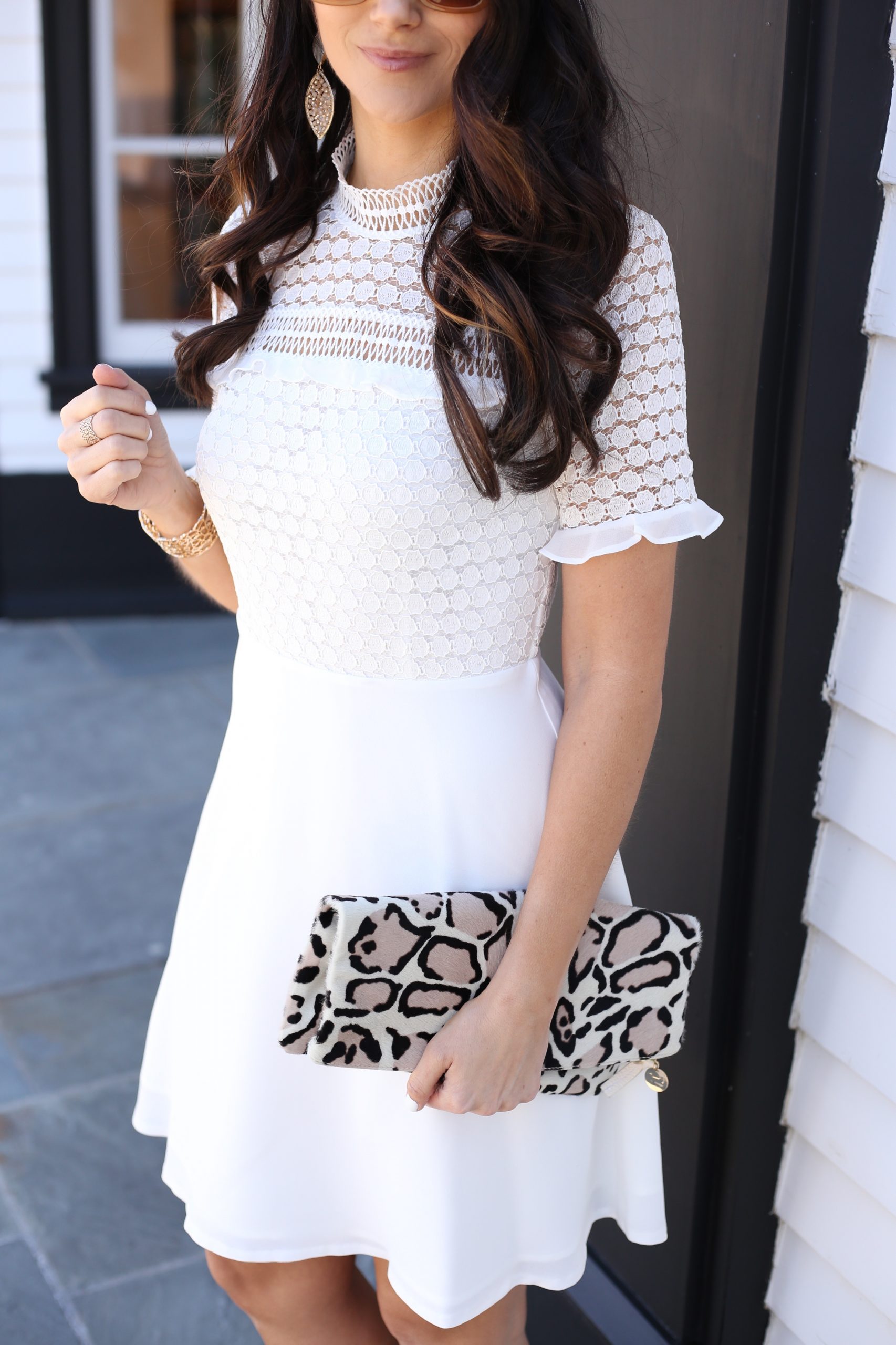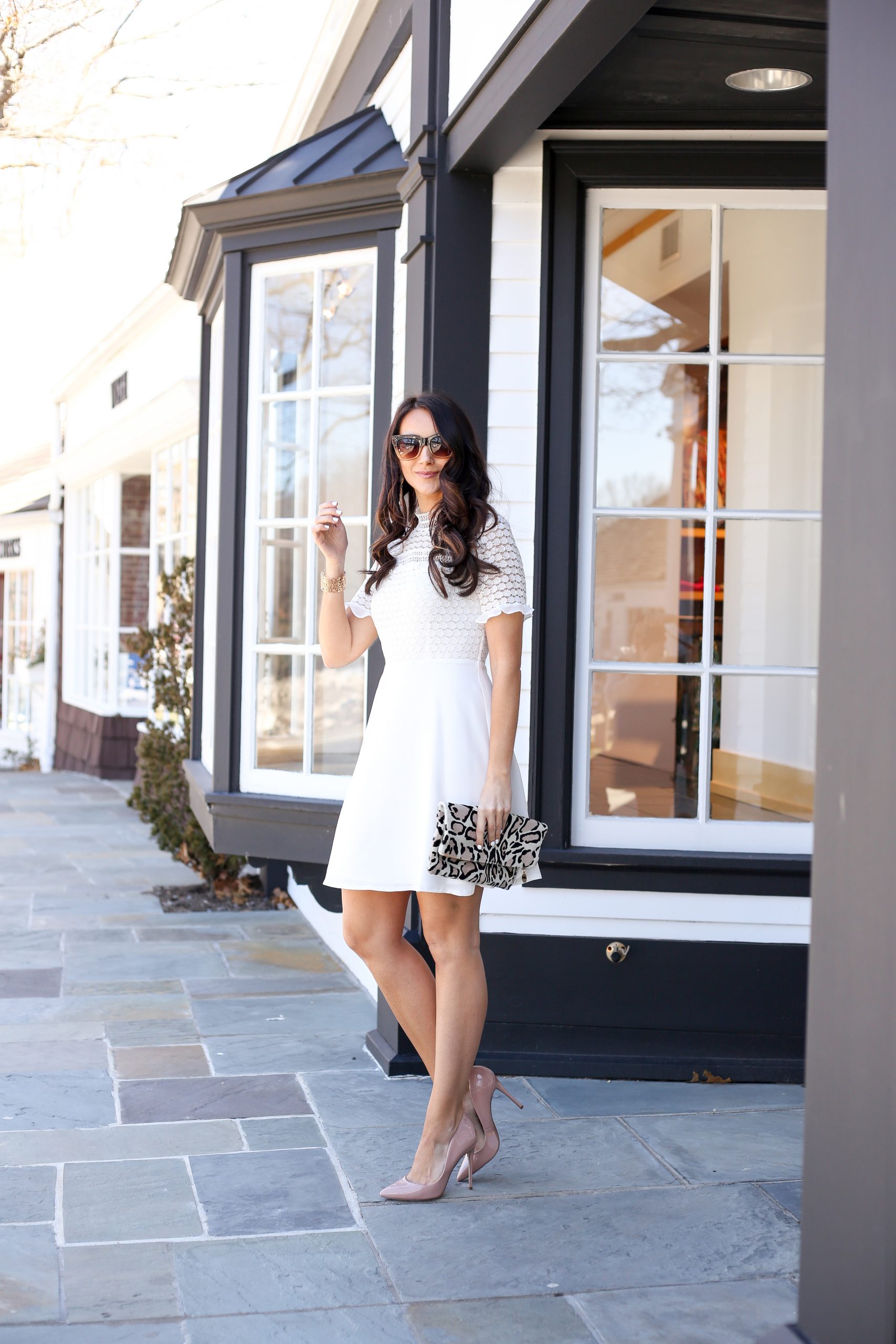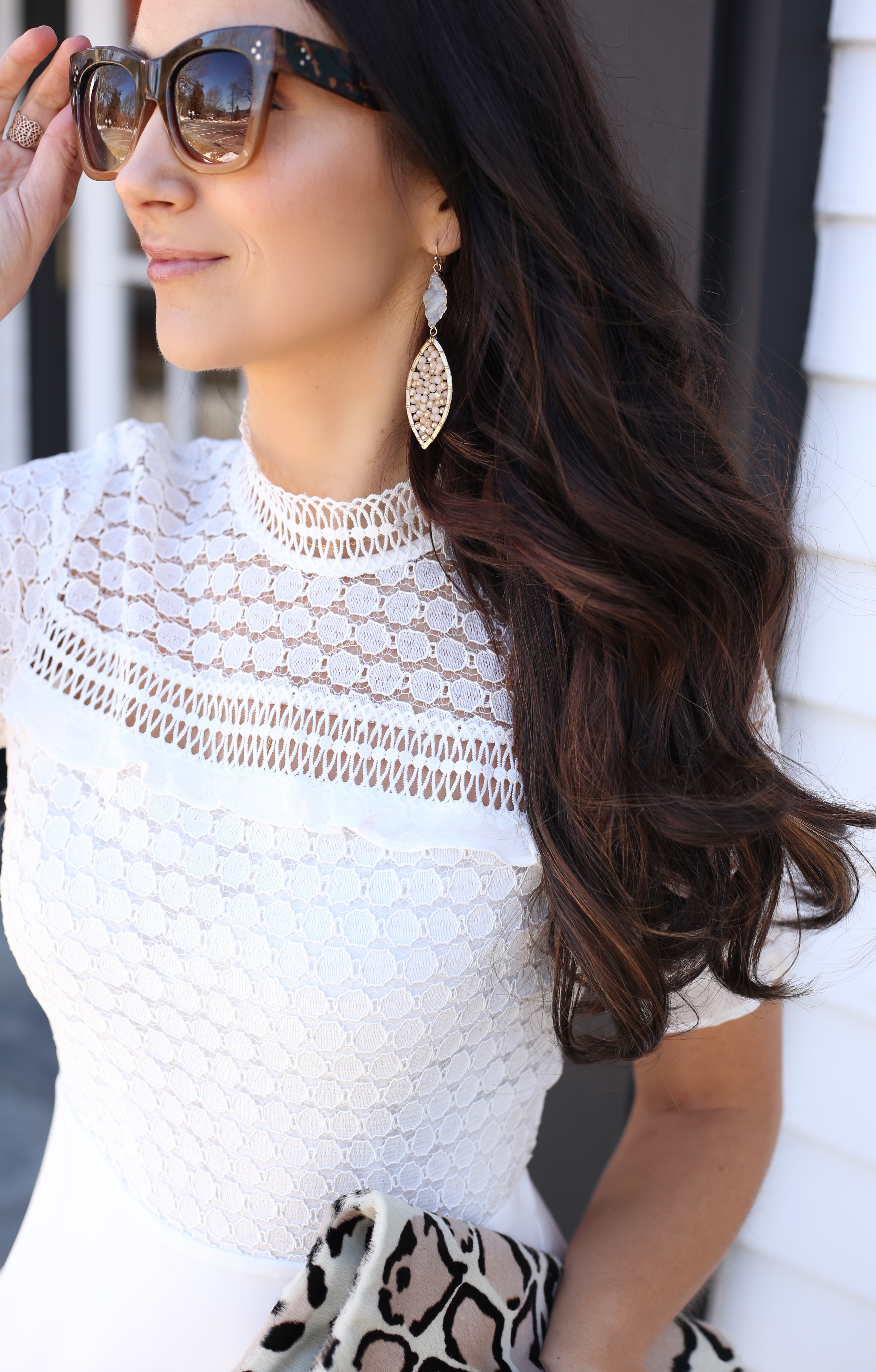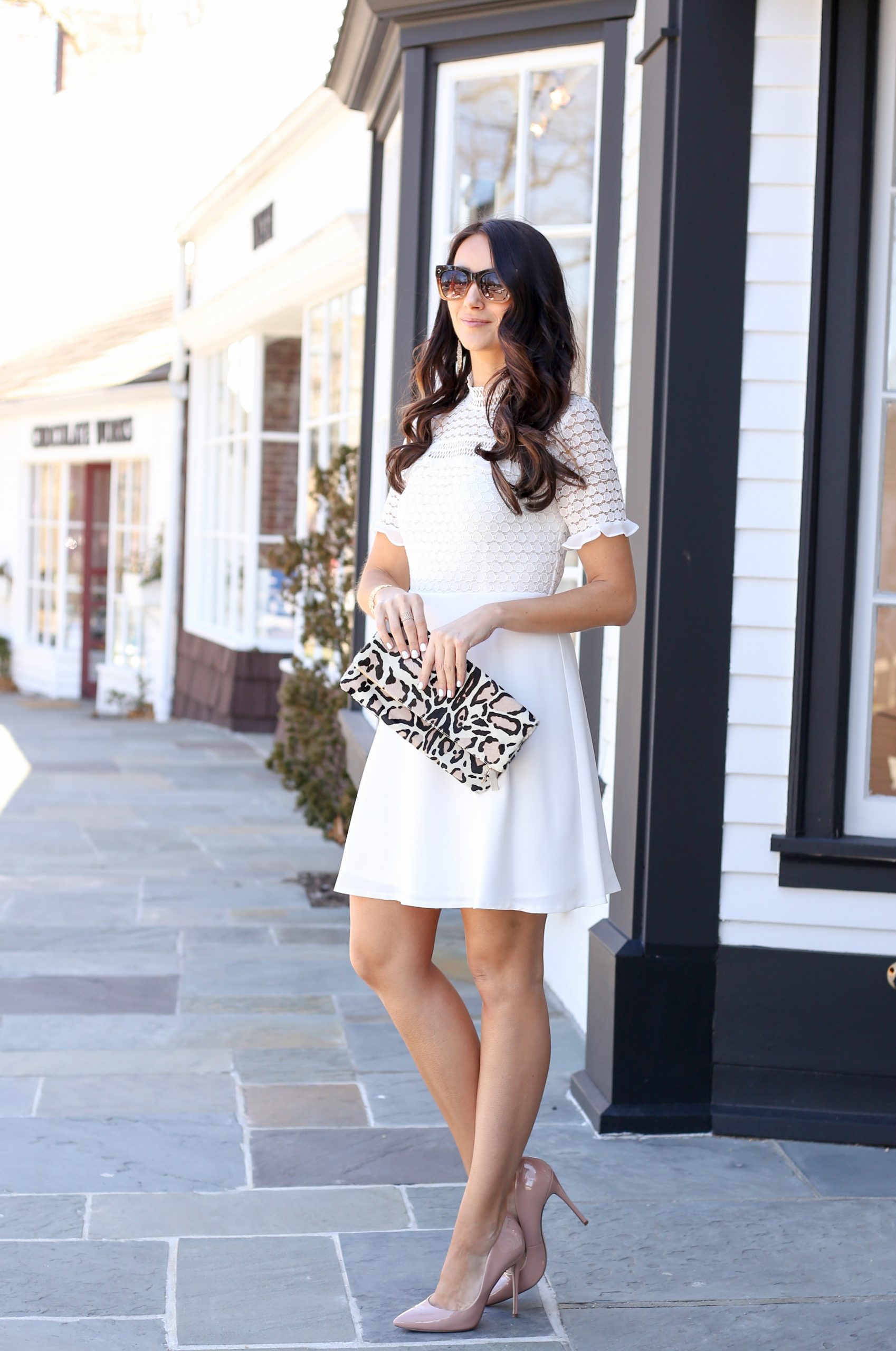 When I first tried this dress on, I immediately fell in love with the lace details. The fit and flare silhouette is so flattering. I have to tell you all about my obsession with these pumps. They totally look like THIS designer pair, but are so much more affordable. I thought the snow leopard clutch would compliment this look so well, also love this affordable ( under $50) blush clutch. The second dress I ordered in mind for Reese's First Communion is this OFF The Shoulder Ruffle Dress. I find the unique silhouette so stunning. It is definitely a statement dress. Both of these options would be amazing for brides (showers or rehearsal dinners). Or for any gal attending a spring or summer party. Another fun white dress option in THIS post.
White Dresses for Spring – Off The Shoulder Ruffle

Ruffle Dress, Steve Madden Shoes, Rebecca Minkoff Bag, Necklace, Ring, Earrings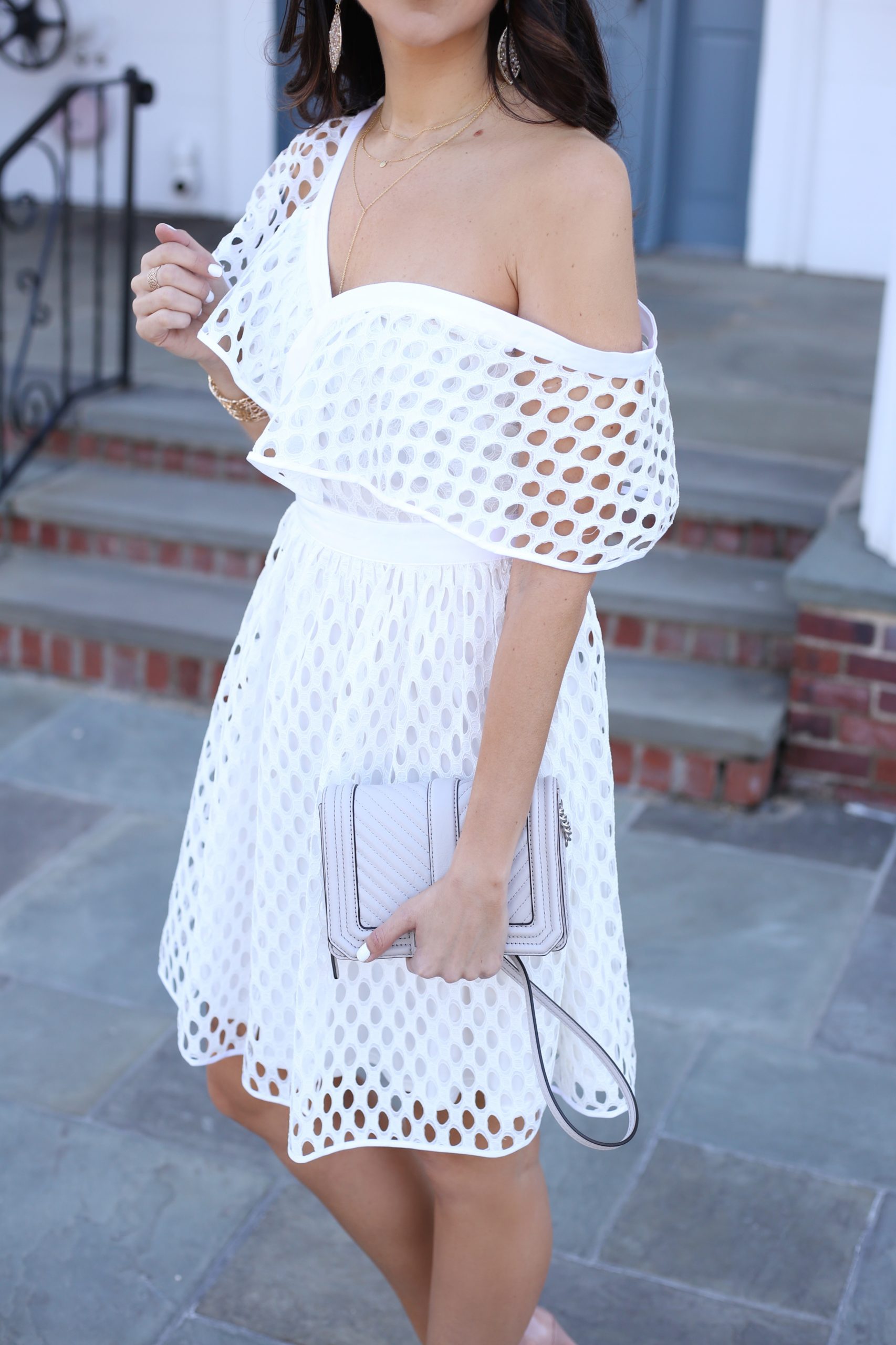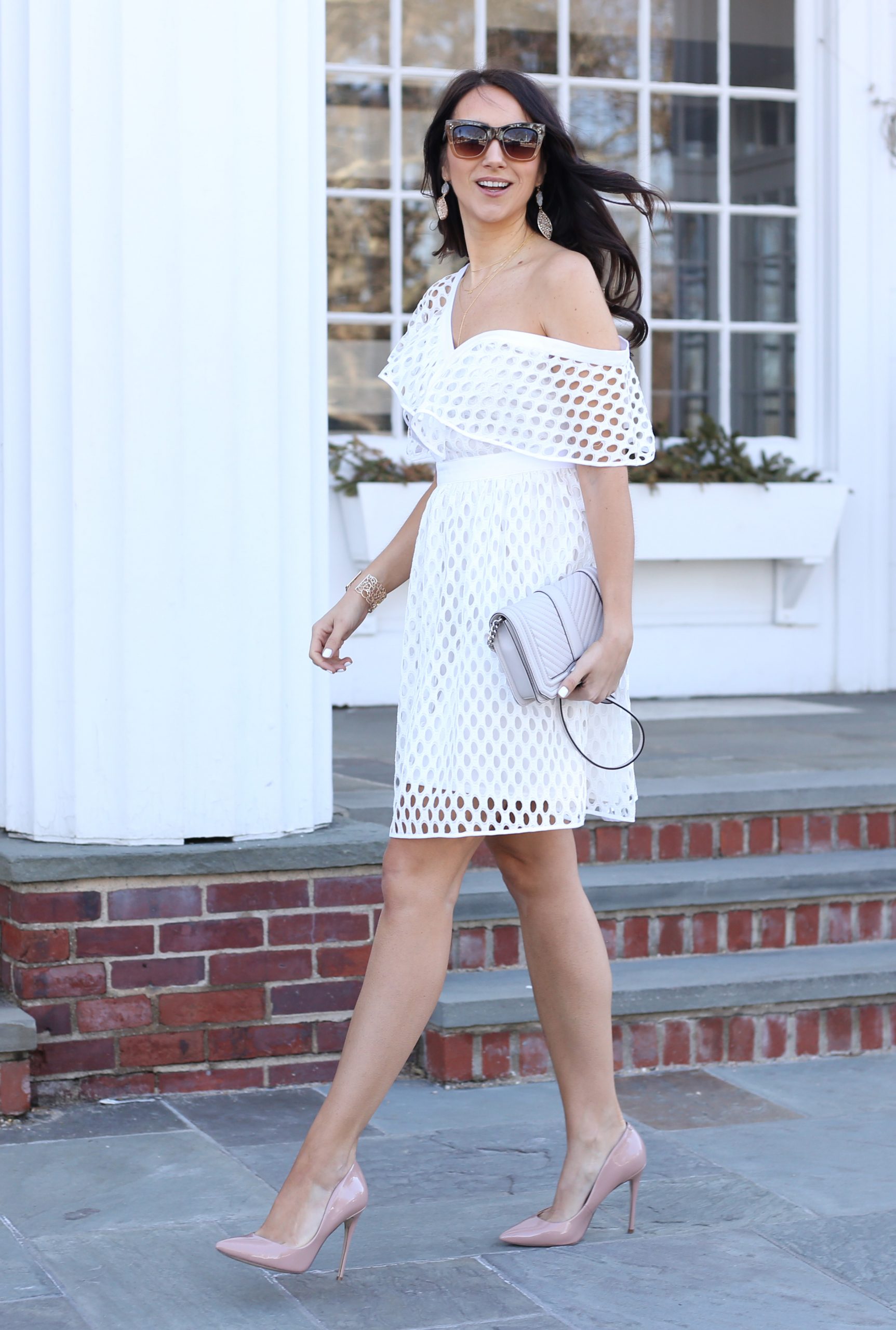 If you follow me on Instagram @anna_brstyle you may have seen me talking about my self tanning fails. There is nothing better than a professional spar tan haha But since so many of you have asked, I wanted to share my trusted self tanner I use for face. I have used this Self Tanning Instant Gel for years now. And I have never had issues with uneven tan or streaks. And in my opinion it gives you the most natural sun kissed glow.

Thank you all so much for reading. If you have a favorite dress, please help me decide which one I should wear!
XO,
Anna
This post is sponsored by Nordstrom. All views and opinions are mine.