Peek-a-boo Bralette Trend.
Peek-a-boo bralettes or any undergarments for that matter were once considered a wardrobe malfunction. Today it is of one of the hottest trends. If you've been following me on social media @anna_brstyle you may have seen me embracing this trend as well. Many retailers carry the prettiest lace bralettes that are clearly meant to be seen! I have partnered with Zappos on this post and I am so excited to share with you one of my favorite lingerie brands Le Mystére.
I own dozens of bralettes but I wanted something with more support. When I found Sophia Lace Underwire Bralette I fell in love and grabbed it in both colors Pearl  and Black available HERE. Size wise I typically wear size Small or 32B and I found this particular brand to run a bit small (34B was just the right fit for me).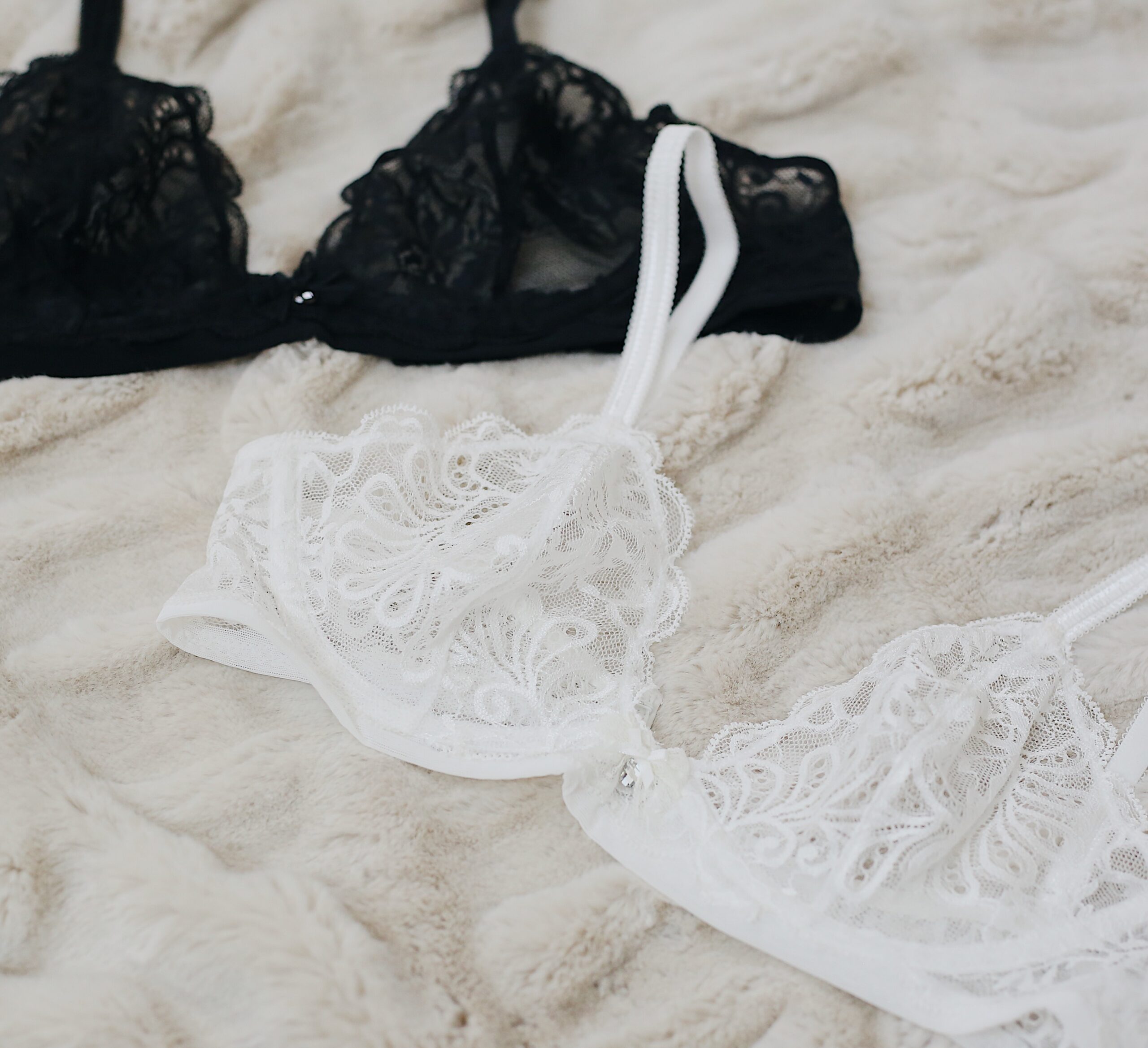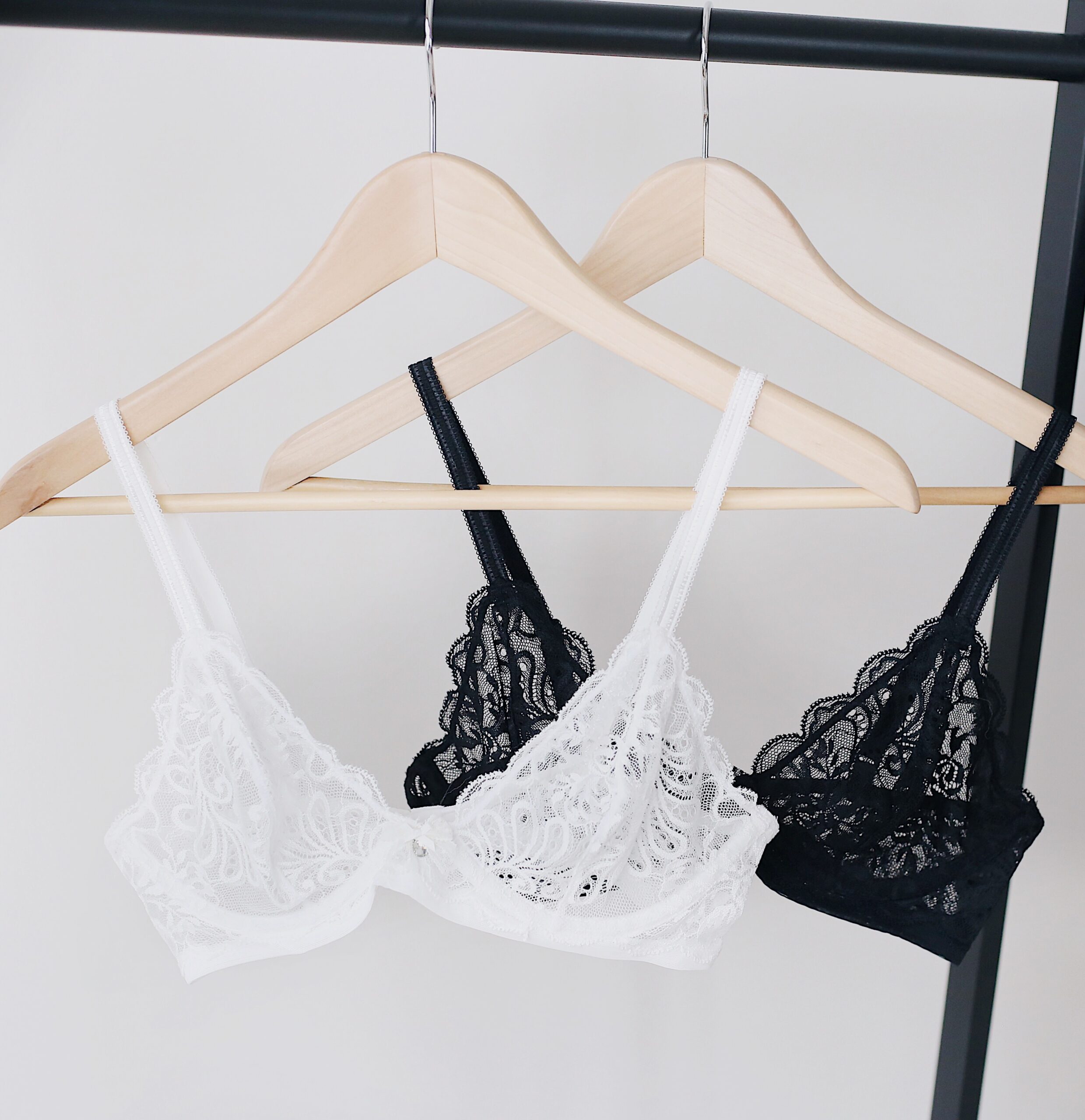 I was ecstatic to find that Le Mystére also offers matching bottoms. Truth is I was never the gal to coordinate my undergarments, but I like having that option haha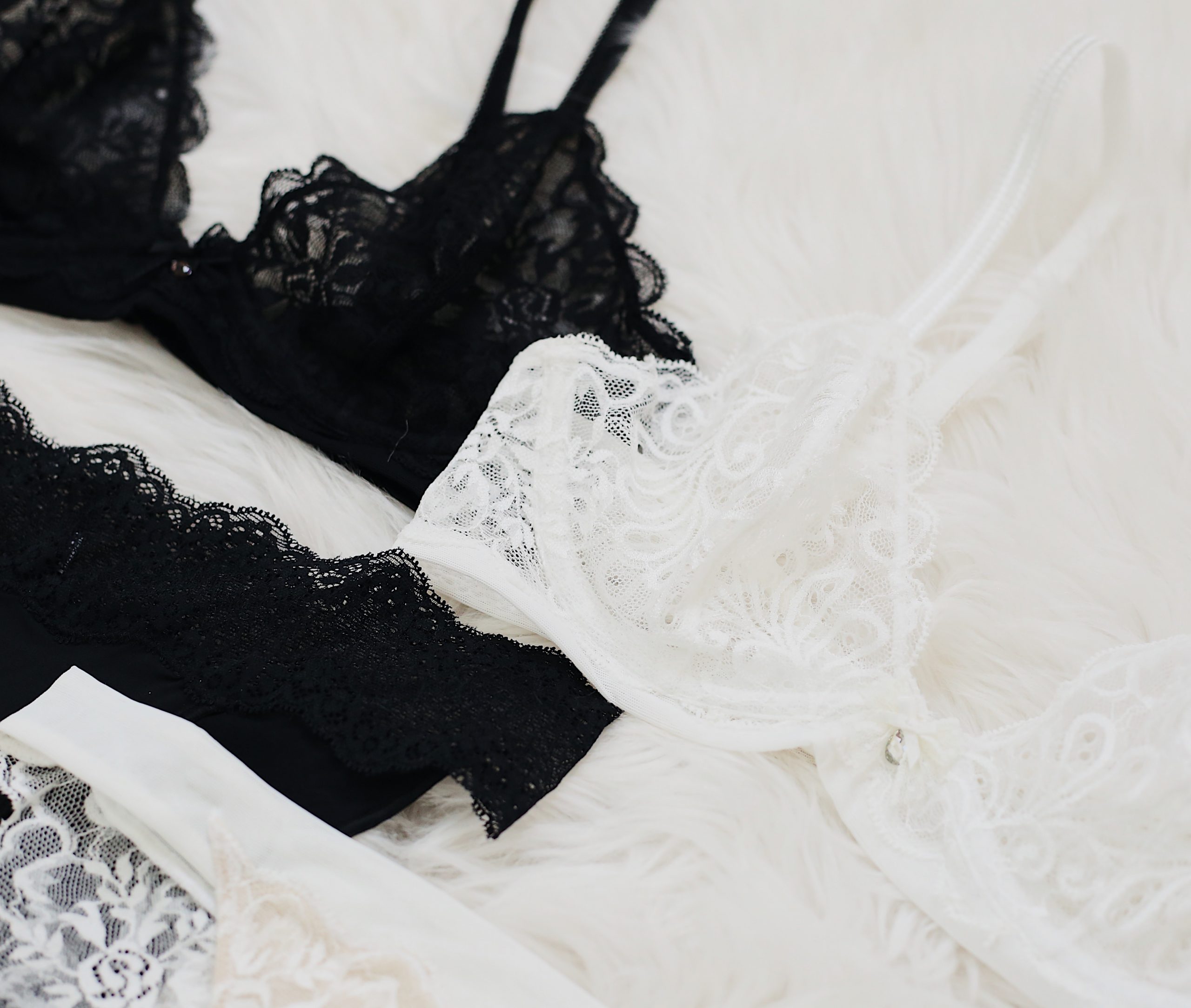 Peek-A-Boo Bralette Trend – Pretty in Pink
If bralettes are not your thing, I highly recommend the Sophia Lace Bra (I have it in Mademoiselle, but it is also available in Pearl and Black). It's lightly padded and fancy looking but it's still so comfy!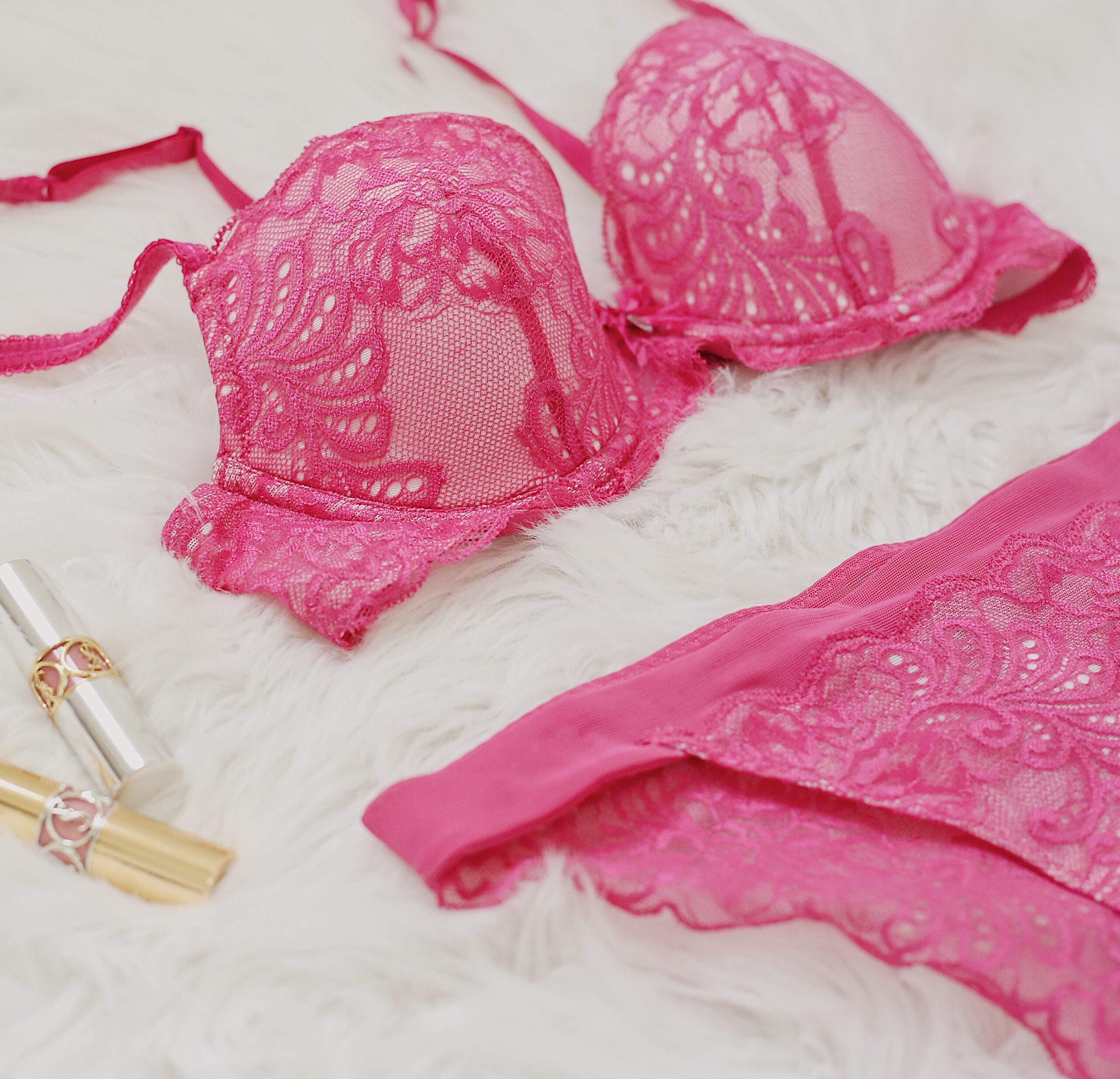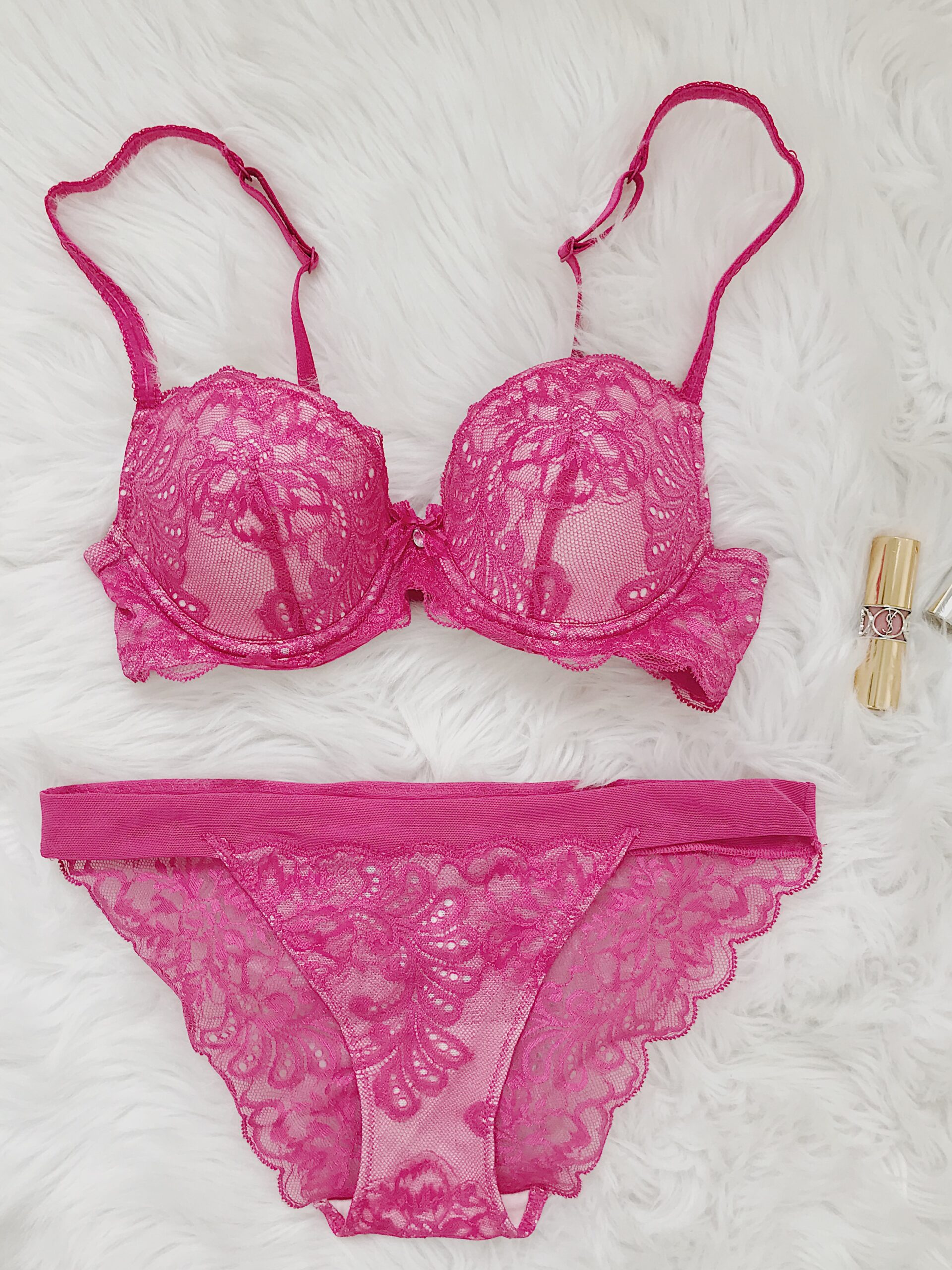 Bottoms: Le Mystére Perfect Pair Bikini in Black, Le Mystére Sophia Lace Trim Bikini in Mademoiselle, Le Mystére Sophia Lace Trim Bikini in Pearl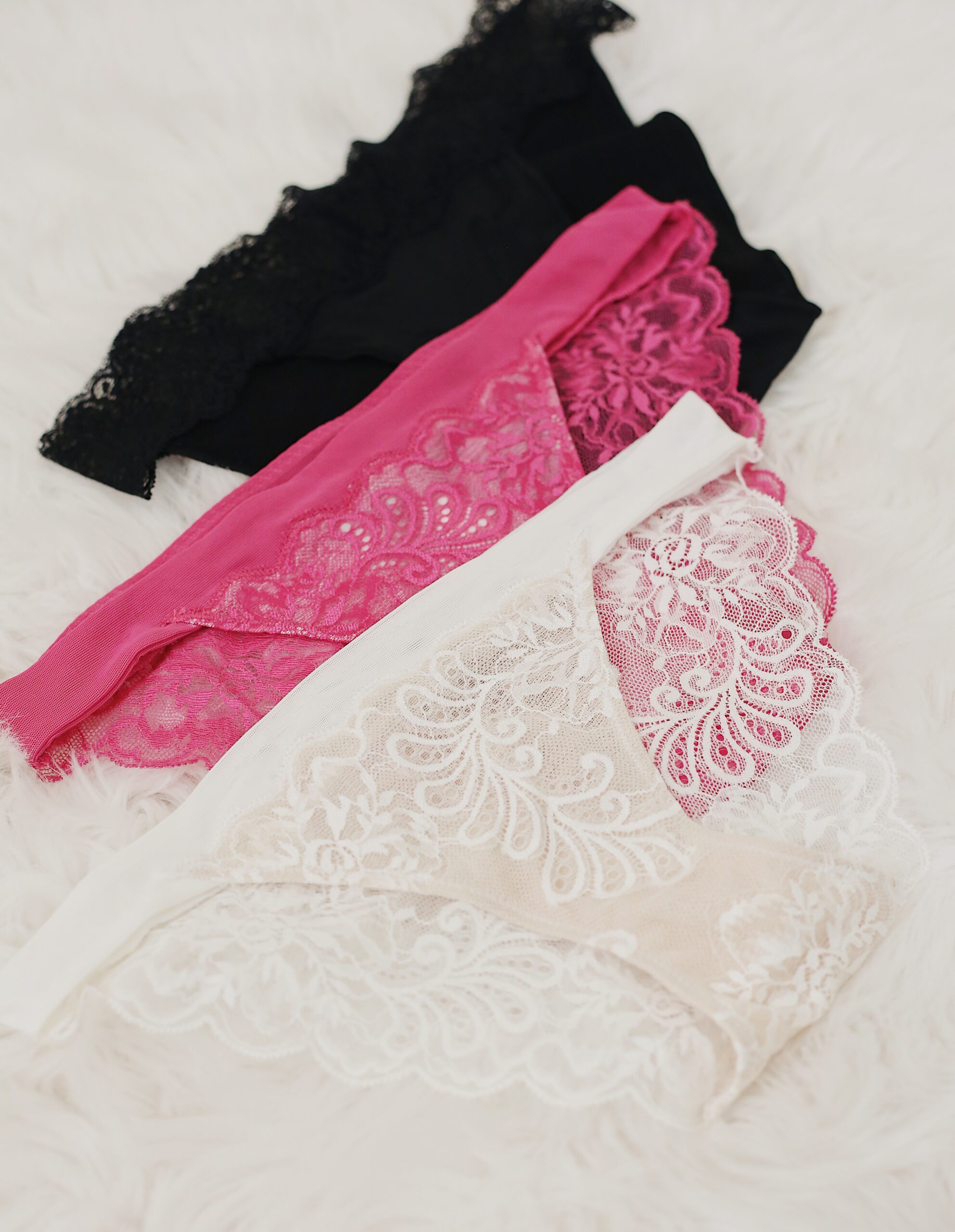 Peek-A-Boo Bralette Trend – Sports Bra
I saved the best for last. I have been talking so much lately about getting healthy and getting back into my fitness. So I was thrilled to find this chic Active Balance Sports Bra. It offers support, moisture release and I love the perforated fabric & design.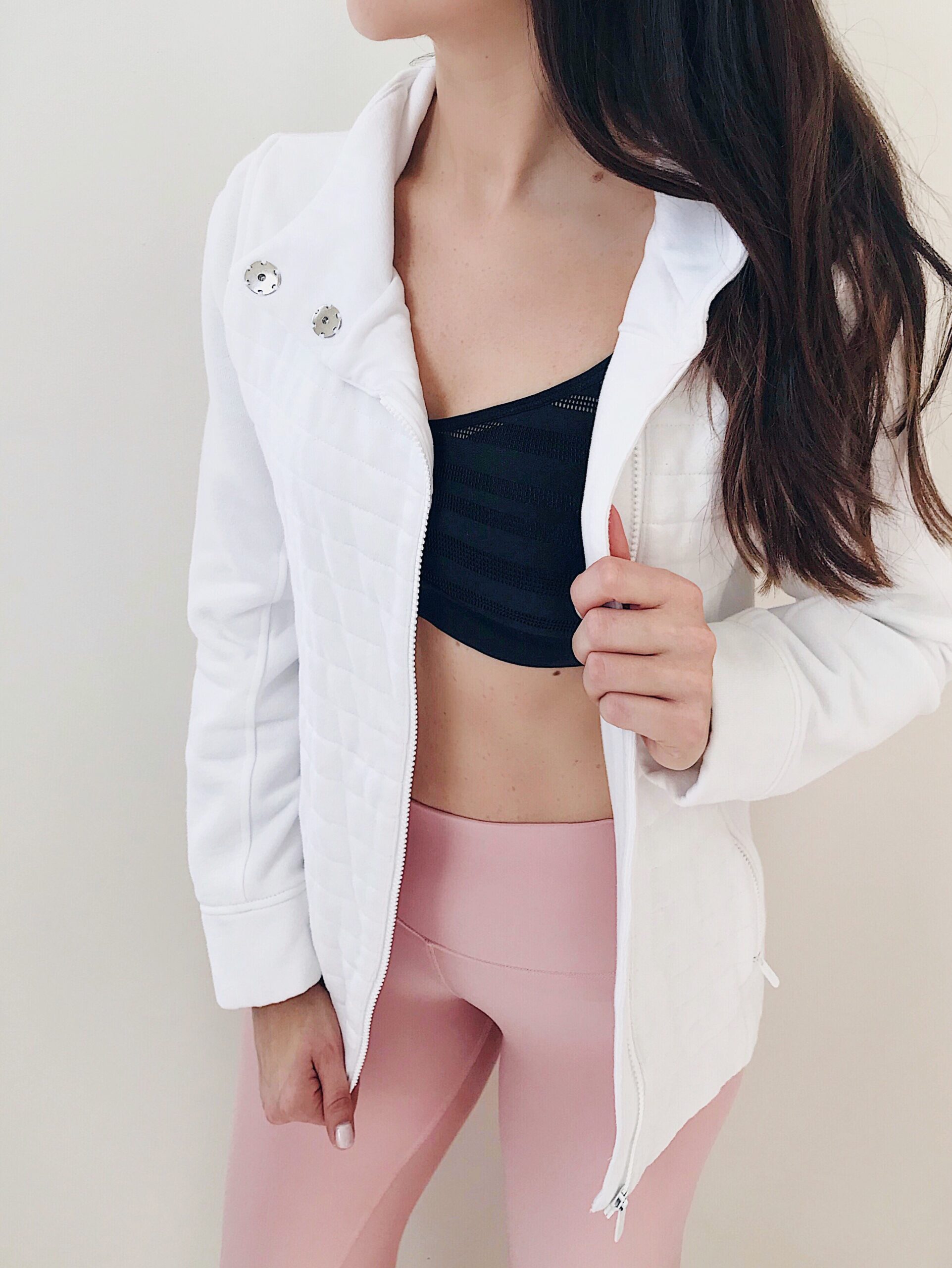 Peek-A-Boo Bralette Trend – How to rock it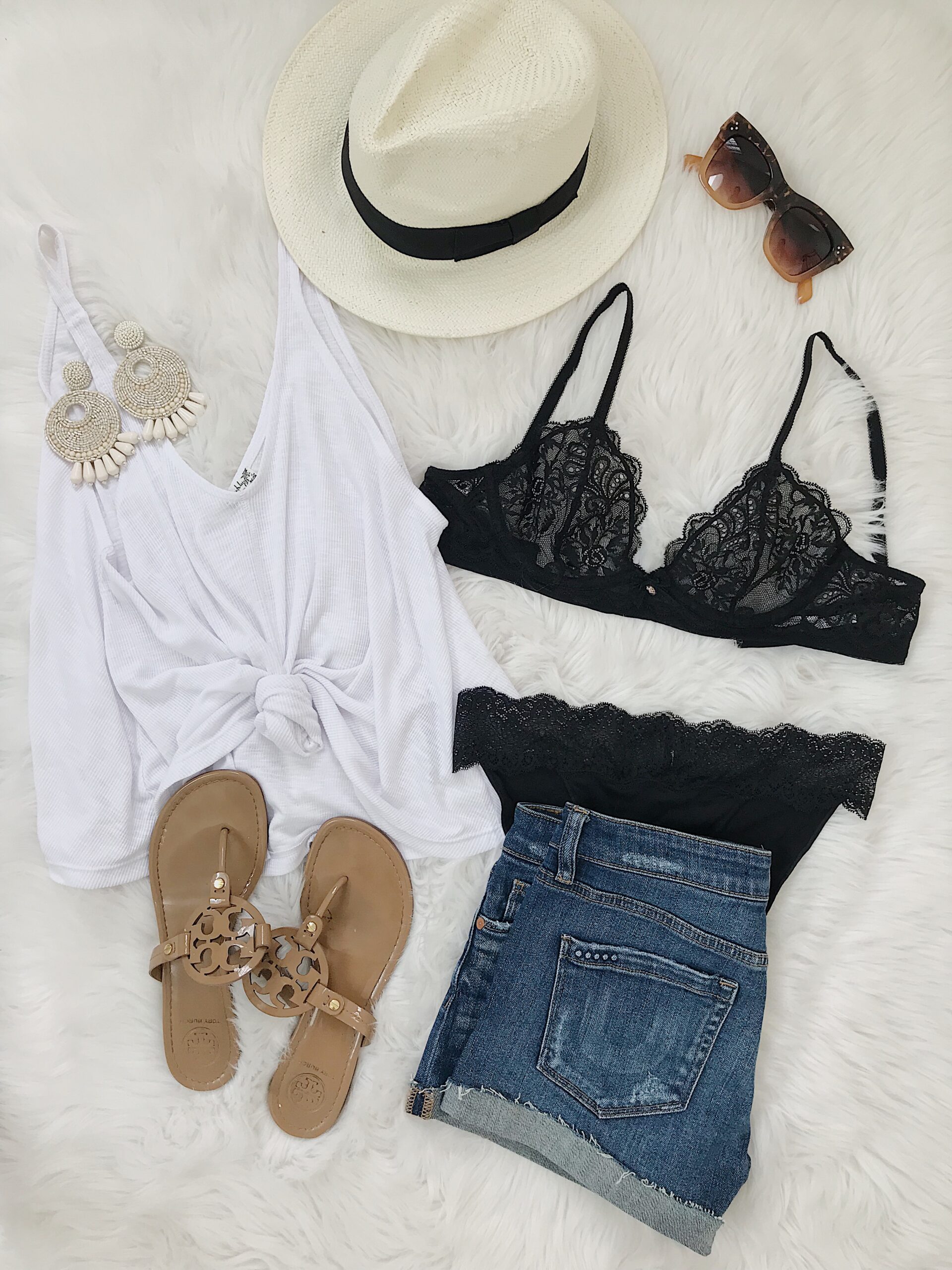 Wear it with low cut tops or v-neck sweaters.
Simple tank and denim. This has to be my favorite look. Adding a beautiful bralette takes this simple look to another level.
Button down shirts (just don't button all the way) and lace trim bralettes make a killer, yet classy combo.
Accessories: style it with a layered necklace and / or statement earrings.
If you think your look is a bit extra, just add another layer. Add a neutral cardi or blazer to your look.
So what do you all think? Are you on board with the peek-a-boo bralette trend?
Thank you so much for reading!
XO,
Anna
This post is sponsored by Zappos. All views and opinions are mine.