Hi friends. I wanted to share more details about the Paint Nights I have been doing with my kids. It's more like paint and sip for mommy hehe. While under normal circumstances I am not the craft mom (more of a Target and Amazon mom), but we have been trying out new things daily – one positive to come out of this situation for sure! Ever since I shared this idea on IG stories I have been getting a ton of questions about supplies and tutorials. I thought it would be easier to share it here and you can bookmark this post for future reference.
RELATED POSTS
How to practice self-care during corona virus  // Baking With Kids – Leftover Easter Candy Blondie Recipe
We definitely plan to continue paint nights even after things go back to normal (whatever that may look like). The kids have been loving this time with me, it is actually the only time when they don't argue or fight #bless. We usually start after dinner before their bedtime routine. I have to tell you, it is so relaxing, soothing – overall great activity to prep for a restful night and forget about stress and worries.
I feel like I need to say it (before you notice LOL) I am a horrible artist, there is not an artistic bone in my body. But this is not about creating a masterpiece, it's about having a great (relaxing time) at home. If you don't have kids, trust me, this may be even more enjoyable to do on your own.

We have been following Jenna Rainey's tutorials on YouTube. Jenna is actually a friend of mine (we just met in March). I wasn't familiar with her tutorials until she offered Art Camp on Youtube for families. I thought it was such a great idea. Reese and I mostly do her floral watercolor videos. Her step by step tutorials make it so easy to do and she provides a list of the exact materials she is using (under each video). While I did purchase some of the supplies she recommends, I found more budget friendly options  Amazon. Let's face it I will never be a professional, haha.
Painting Supplies
Reese loves paint nights! We will definitely continue these on weekly basis!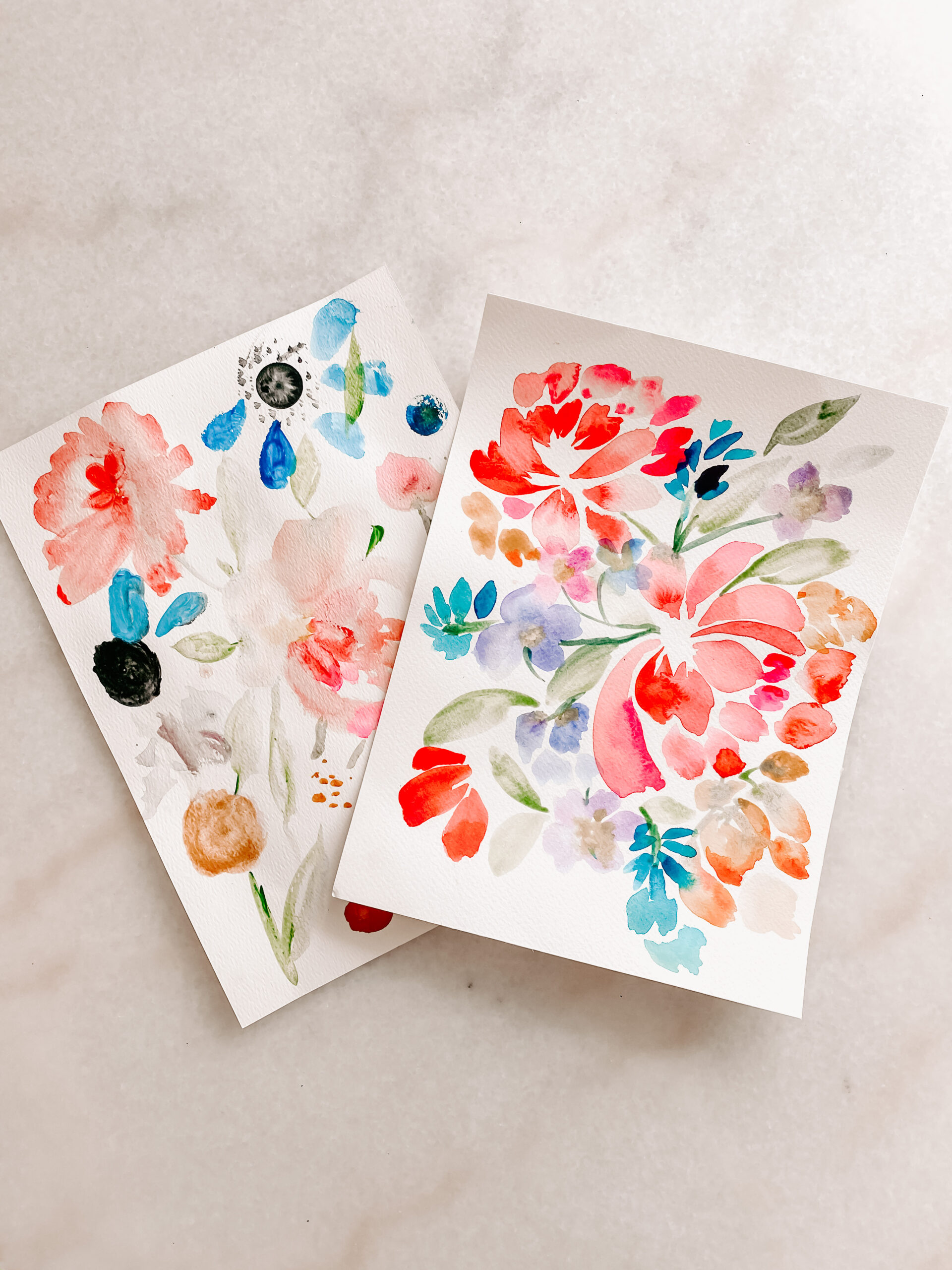 Thanks so much for visiting Blushing Rose Style. Stay safe friends.