Now that I'm back to my daily routine of getting ready and dressed (not in pjs), I am wearing jewelry again. I have to say, I am not a big jewelry person. Don't get me wrong I love it. I just don't buy it frequently and tend to wear the same pieces over and over again. I have been getting daily requests for links, so I thought I would share my most worn jewelry pieces. And they're all really affordable.
My Most Worn Everyday Jewelry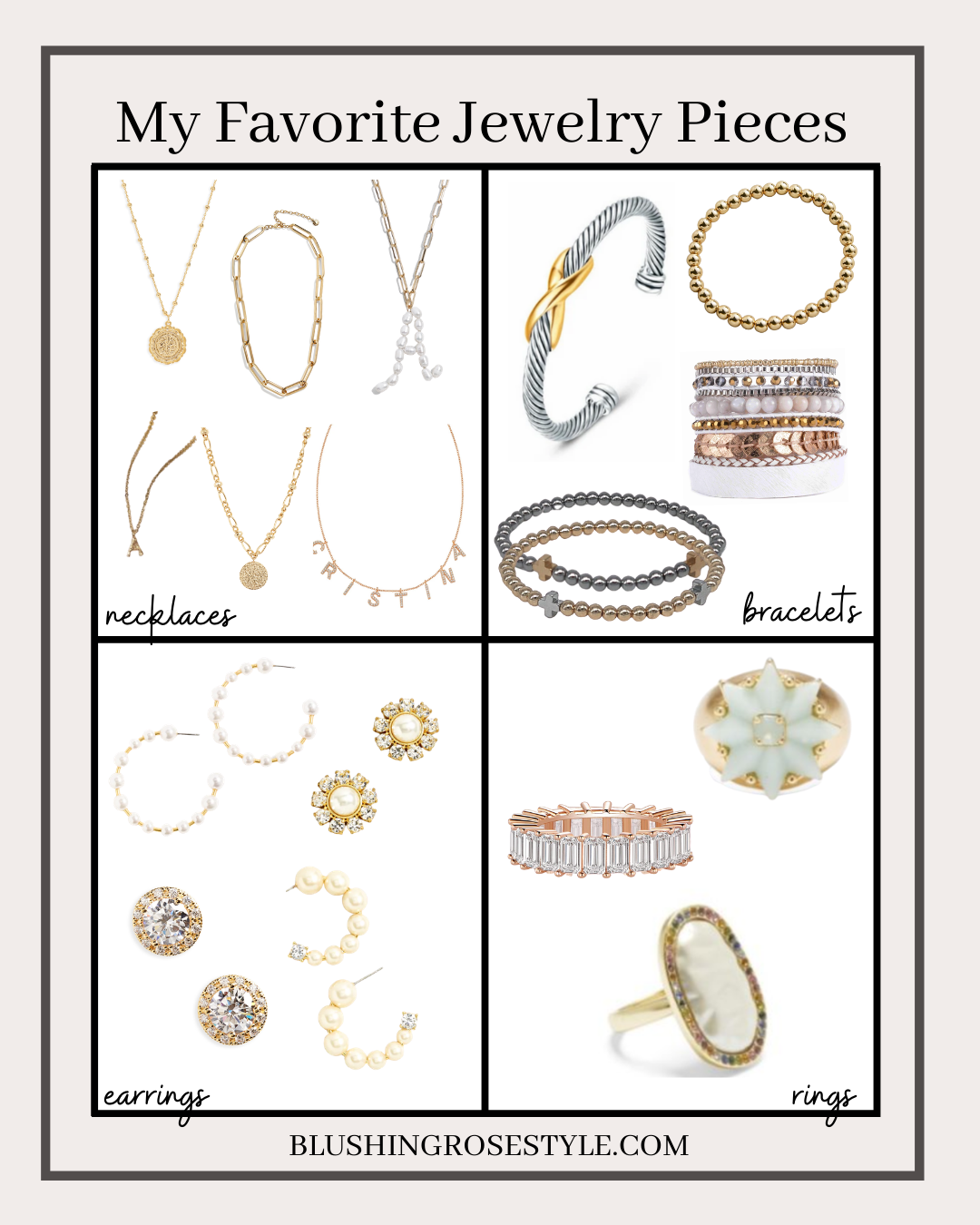 ATOCHA // CHAIN // PEARL INITIAL // BAMBOO INITIAL //COIN NECKLACE // NAME NECKLACE
BANGLE // GOLD BEAD BRACELET // MENDOZA CUFF // FAITH BRACELETS
PEARL HOOPS // MINI HOOPS // PEARL FLOWER STUDS // PAVE' SUDS
FLOWER RING // ETERNITY BAND // STATEMENT RING
Pearl Initial Pendant
Most of my necklaces are on the dainty side, but I love this Pearl Initial Pendant from Baublebar. The paperclip link necklace is also a Baublebar find and I love layering these two together. The paperclip necklaces are super trendy right now, the Hera necklace has been on backorder but it's officially back in stock! Grab it before it's gone again.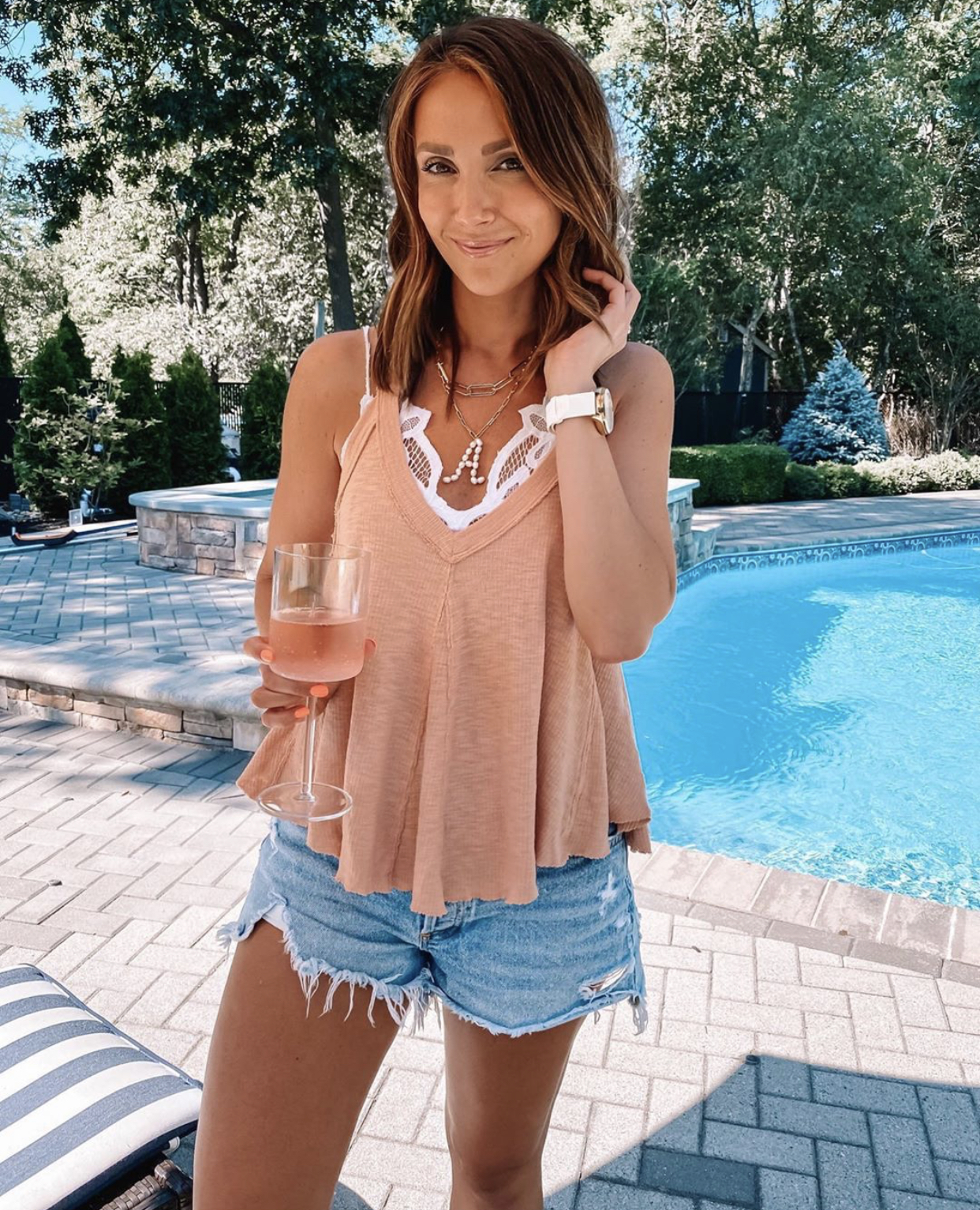 Gorjana Banks Coin Necklace & Atocha Coin Necklace
I have had my Atocha Coin Necklace for over a year now and the wear of it still looks great. I was initially hesitant to buy it because the reviews were mixed. But I saw it on person and had to have it. I'm not really sure why reviews are not so great. It looks exactly the same in person as it does online. It's also a necklace that I love to layer with the Gorjana Banks Coin Necklace.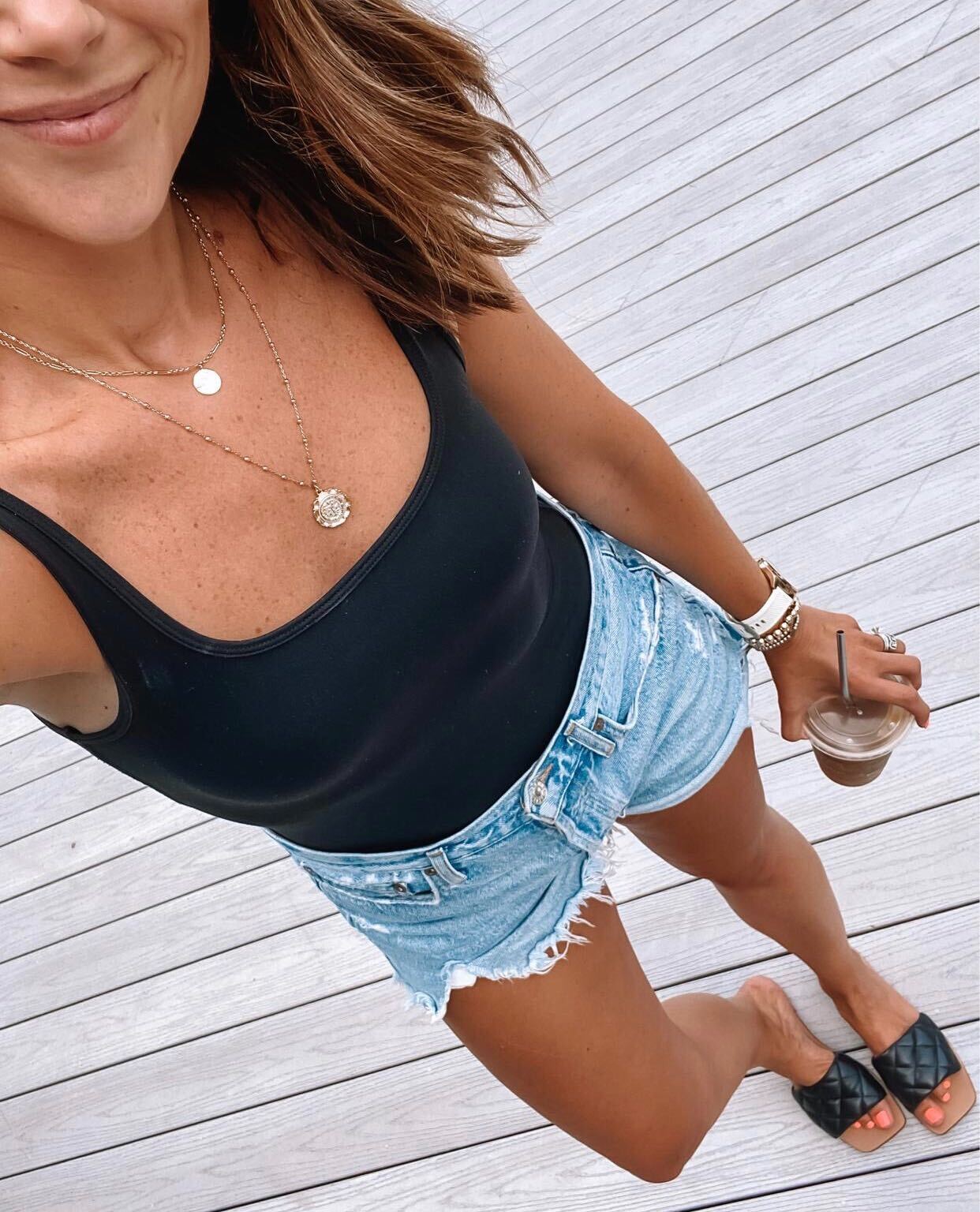 Floral Pendant Necklace
How pretty is this Floral Pendant Necklace? It's one of my newest pieces for Summer and I think the color is so gorgeous. The matching ring is also available and both 40% off with code SUMMER40.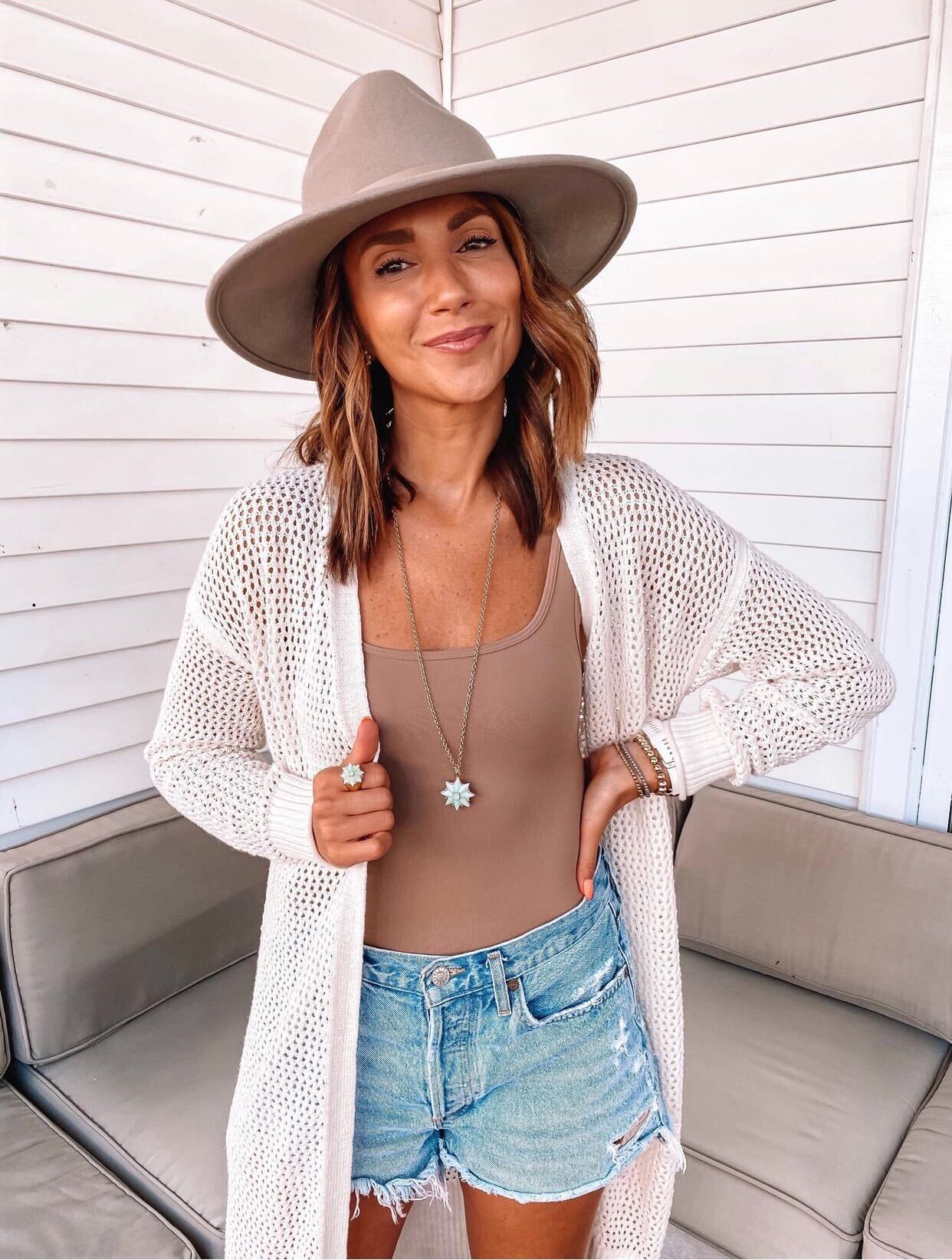 Etsy Necklaces
Ah, the wonderful world of Etsy that is the home to beautiful handmade items and unique shops. SouthernClassyLA happens to be one of those shops and I own so many good pieces for her! They are so pretty, affordable and dainty. The three I am wearing here are: Pink Glass Stone, Gold Hammered Pendant and Gold Clover. While I love to layer mine, they all look great styled on their own.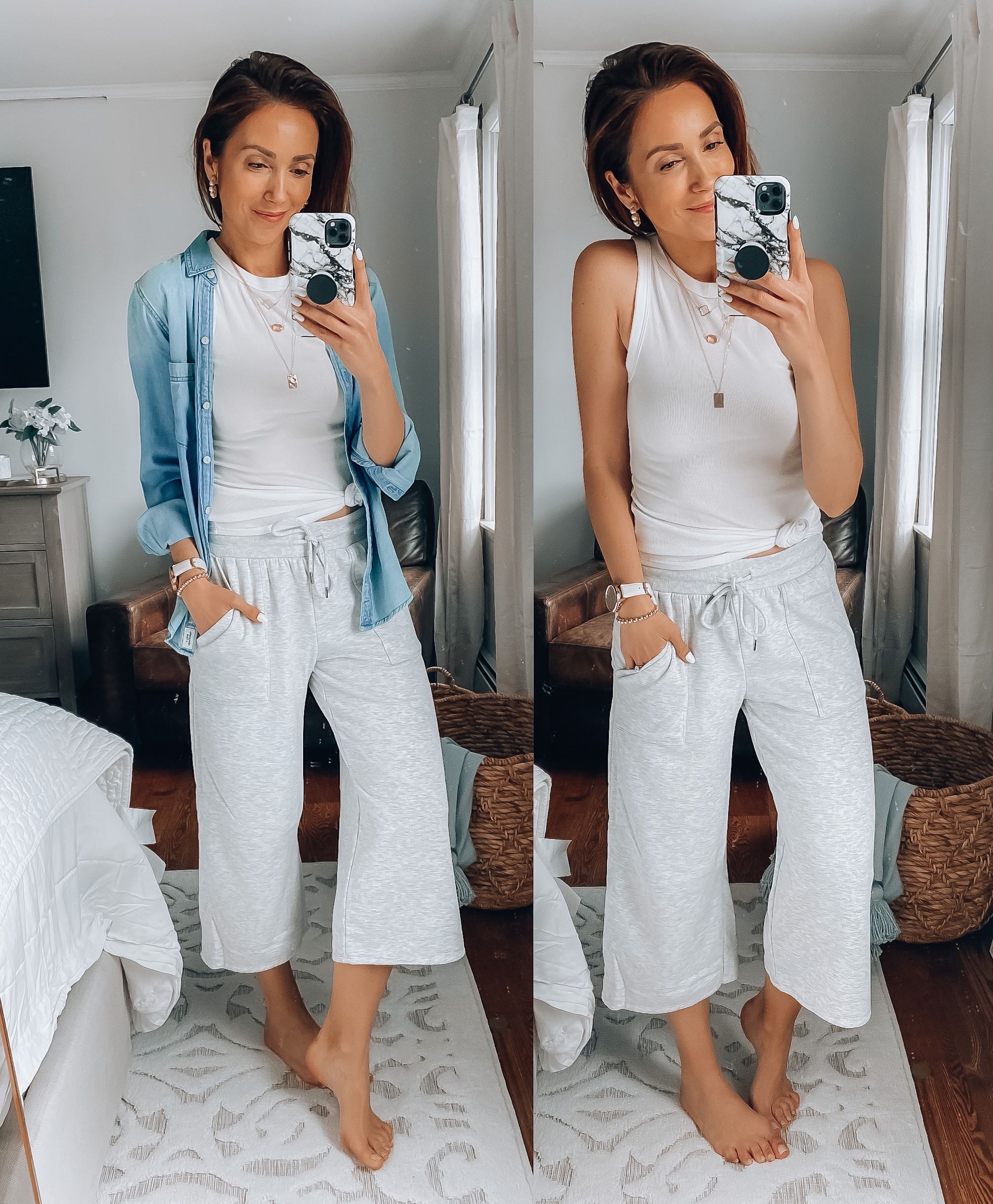 Two more of my beloved necklaces from SoutherClassyLA are the Gold Horn and Sun Charm.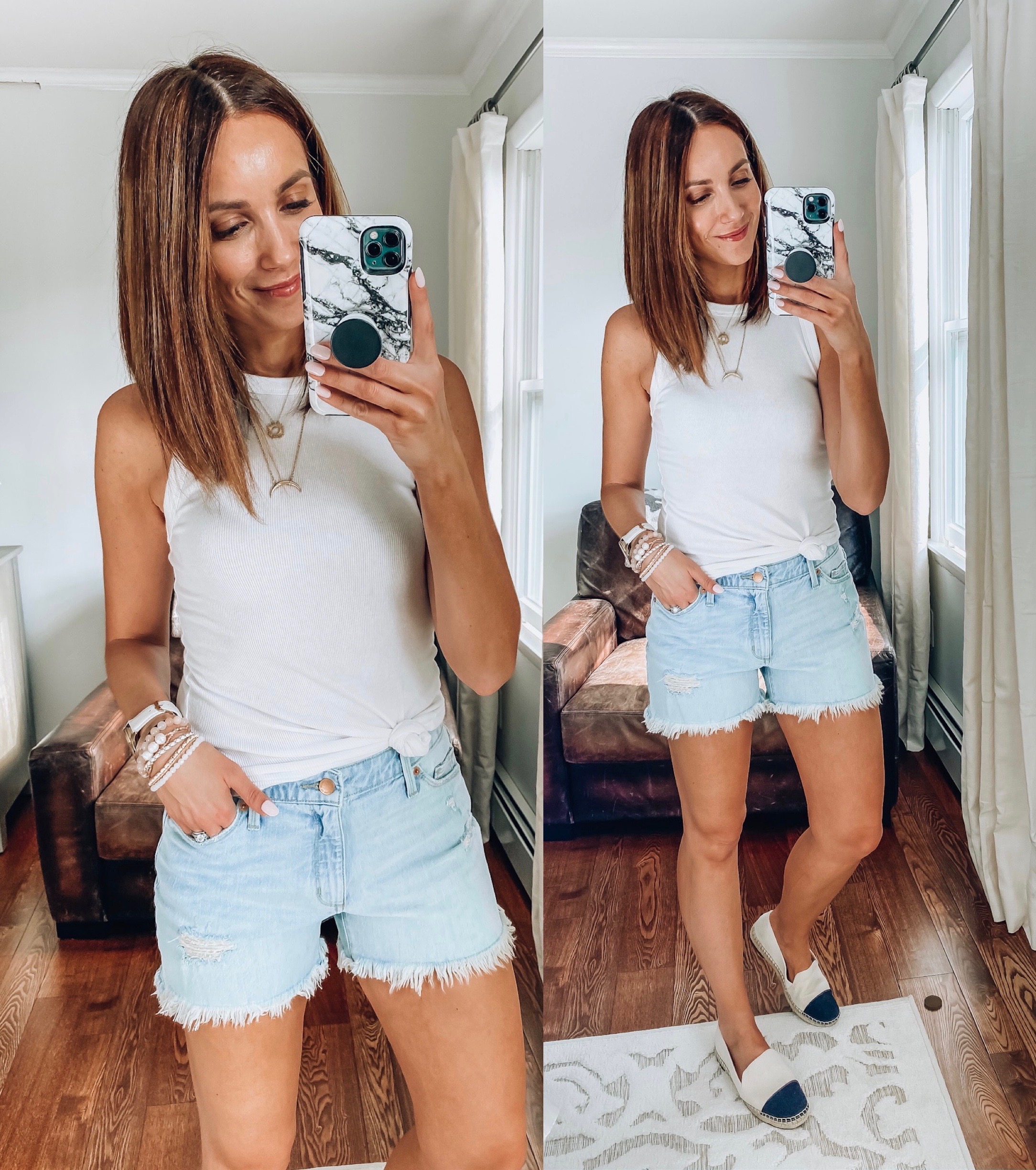 Cuff Bracelet
You girls know by now how much I love the wrap and cuff bracelets from Victoria Emerson. They give the layered look while it is just one piece. The clasps are also so easy to put on, you don't need a helping hand. The Mendoza in White and Silver is one of my favorites from them.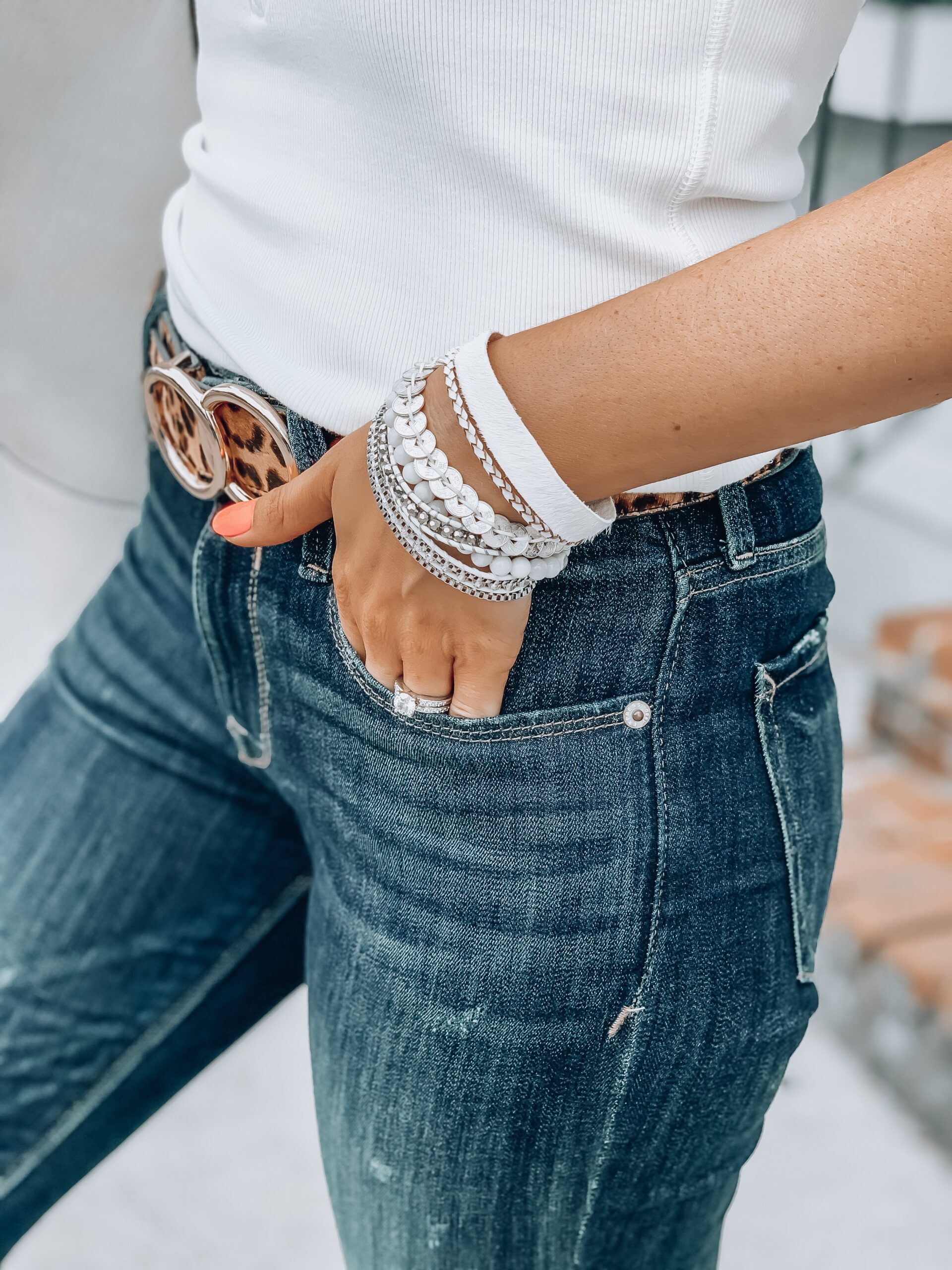 My Other Favorite Bracelets




J.Crew Pearl Hoop Earrings
One of my most worn pieces of jewelry are these Pearl Hoop Earrings from J.Crew. They are lightweight, so comfortable and simple which makes them great for year round styles.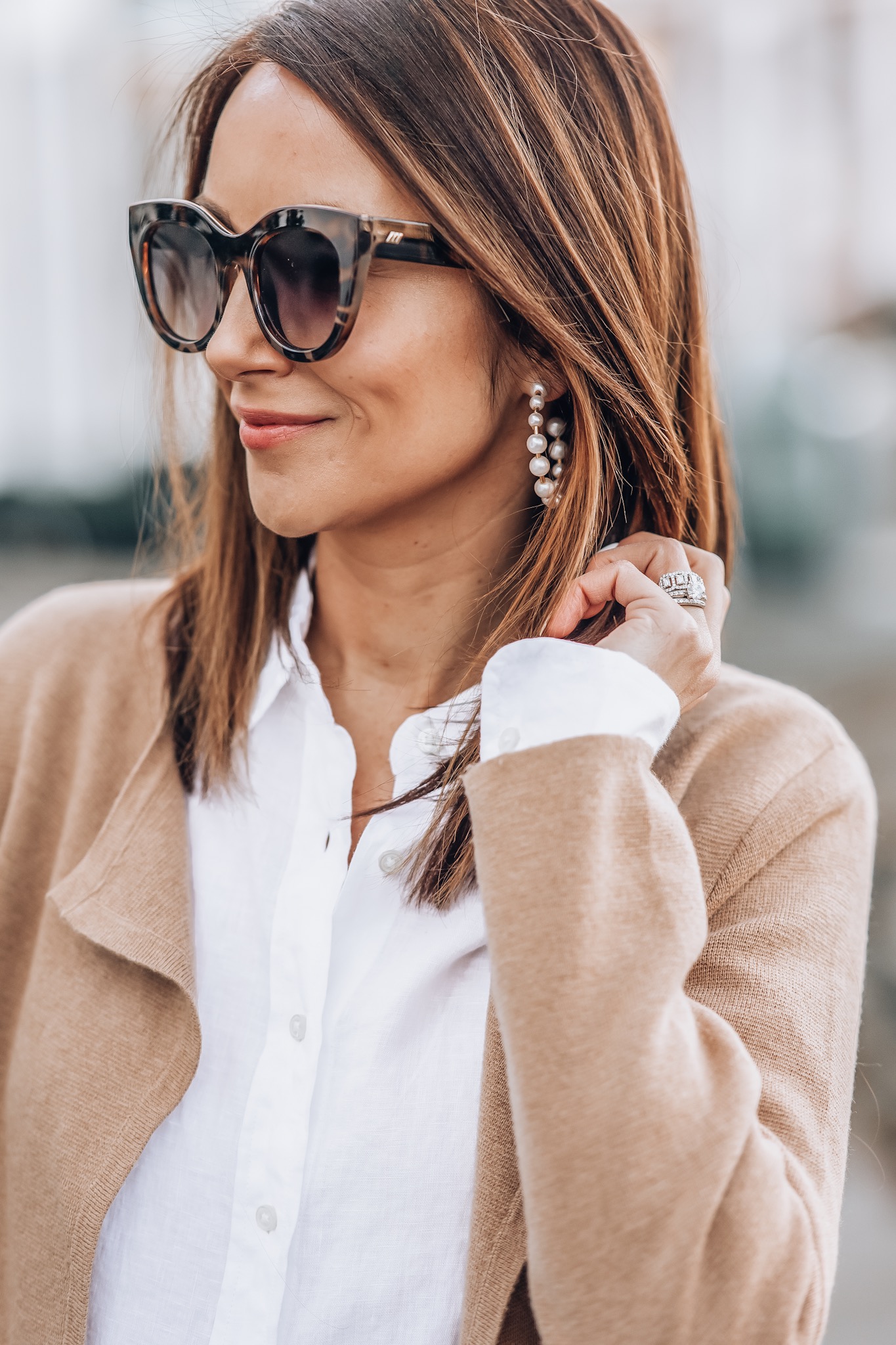 Along with my pearl hoops, some of my other favorites from J.Crew include these Mini Pearl Hoops and Pearl Flower Studs.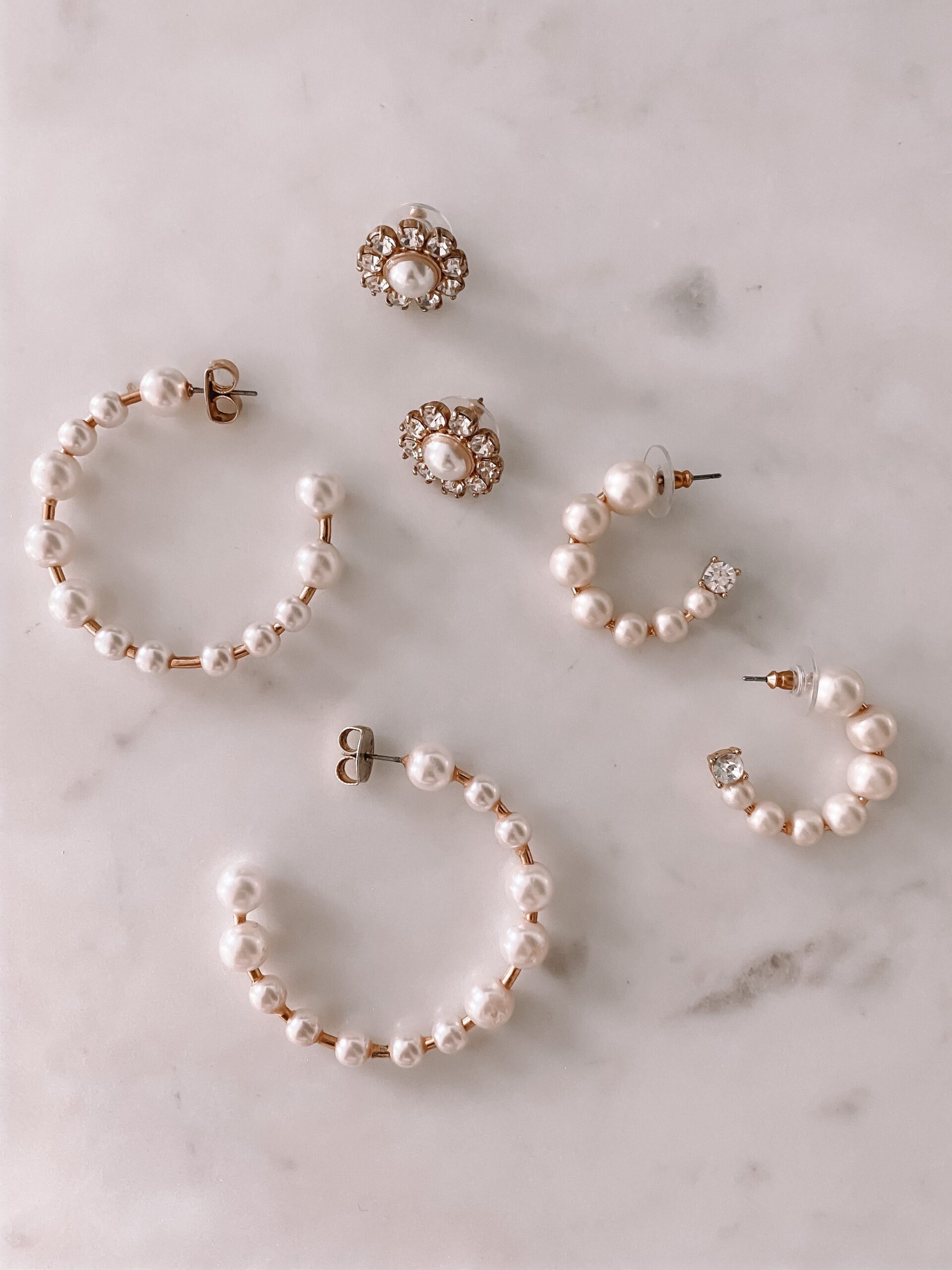 My square Hoop Earrings are from Uncommon James. They're super lightweight and thin.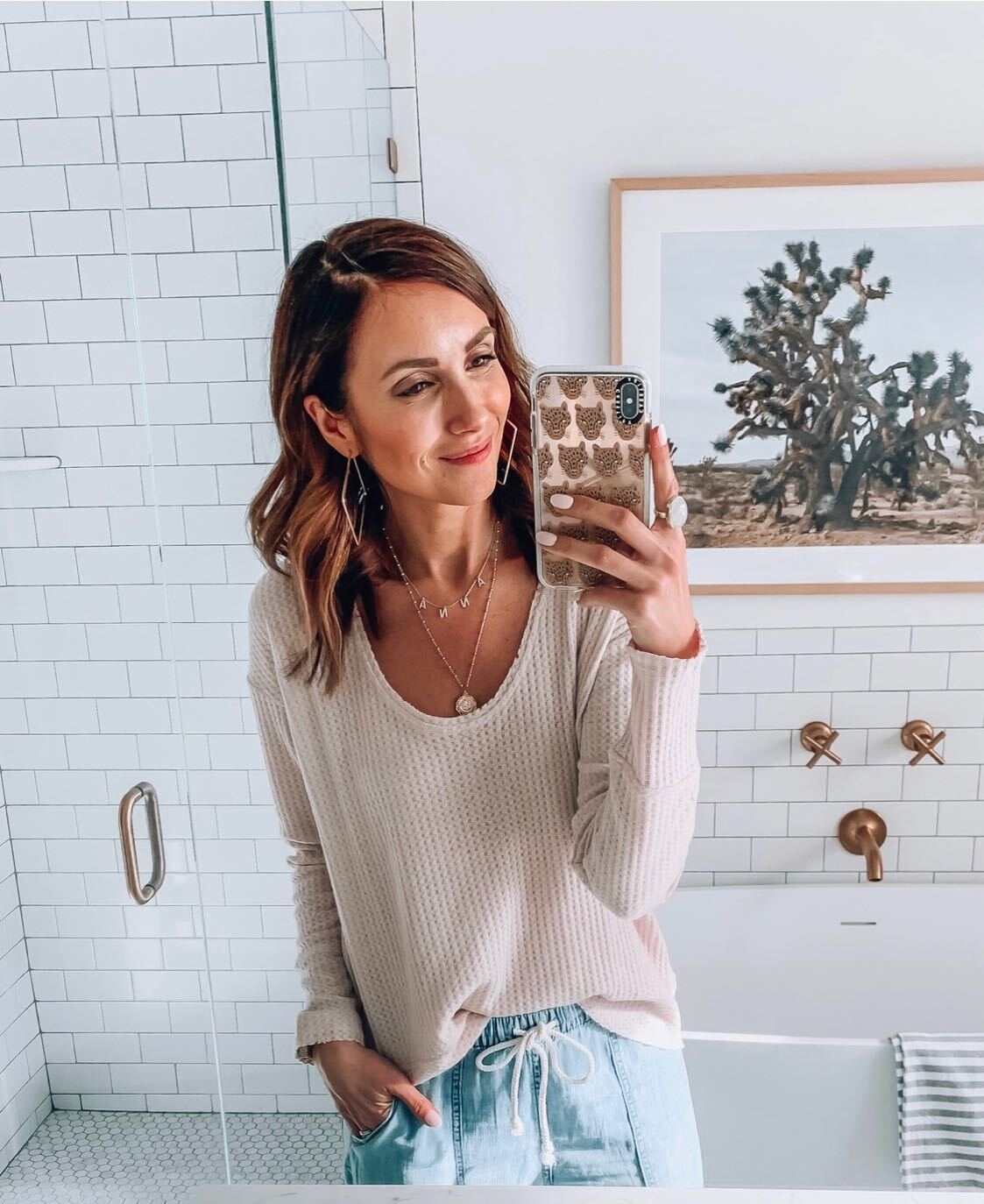 For every day earrings, I love these Pave' Stud Earrings.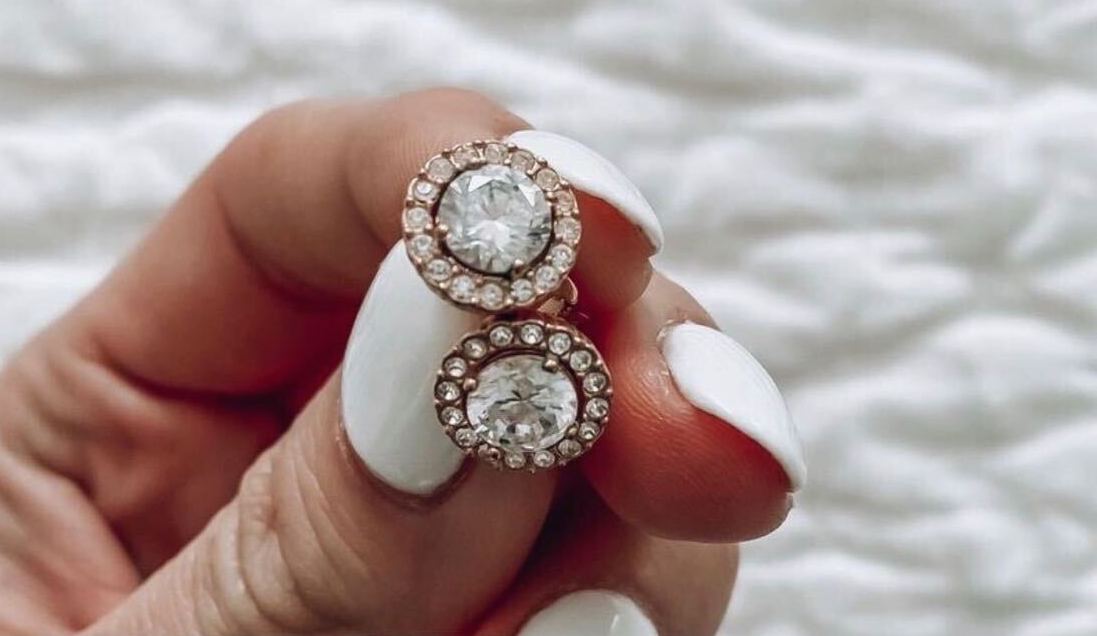 Thank you so much for visiting Blushing Rose Style Blog.