Hi Girls! I woke up this morning thinking, how is that possible that we are more than half way through March?! 2020 is not messing around, time just zooms by. I feel like have done so much more in this first quarter than entire last year. I do have to admit that I have been a lot less active in the last month or so. Partially due to my work- travel schedule and partially heavy work load. I have been so good last year about making my health and fitness a priority, I am pretty disappointed. But there is no time, like the present. And the weather has been warming up, which is extra motivating to go out and spend some active time outdoors.
As a family, we started incorporating weekend walks on the local trails. I recently made the decision of eliminating the use of electronics for my kids (I will share the why and more info soon), so we try to spend as much time as possible staying active.  Let me tell you the energy level of my 4 year old is pretty high hehe And we got a puppy! Kids love taking him outside.
Considering everything going on in the world today, many of us feel trapped indoors. If the weather cooperates, I highly encourage you to go outside! Let me tell you, a short walk, trail hike or even a round around your neighborhood will be the highlight of your day!
Today, I am partnering with Backcountry, my favorite retailer when it comes to all things outdoors, to share traditional weather gear to help you stay active!  I have been shopping Backcountry for years now, it is definitely my go to destination for all cold weather gear – whether you're an outdoor enthusiast or a regular gal like me. Now that the weather is finally warming up, Backcountry has tons of options to help you stay warm and comfy.
VEST // SWEATSHIRT // SUNGLASSES (similar) // LEGGINGS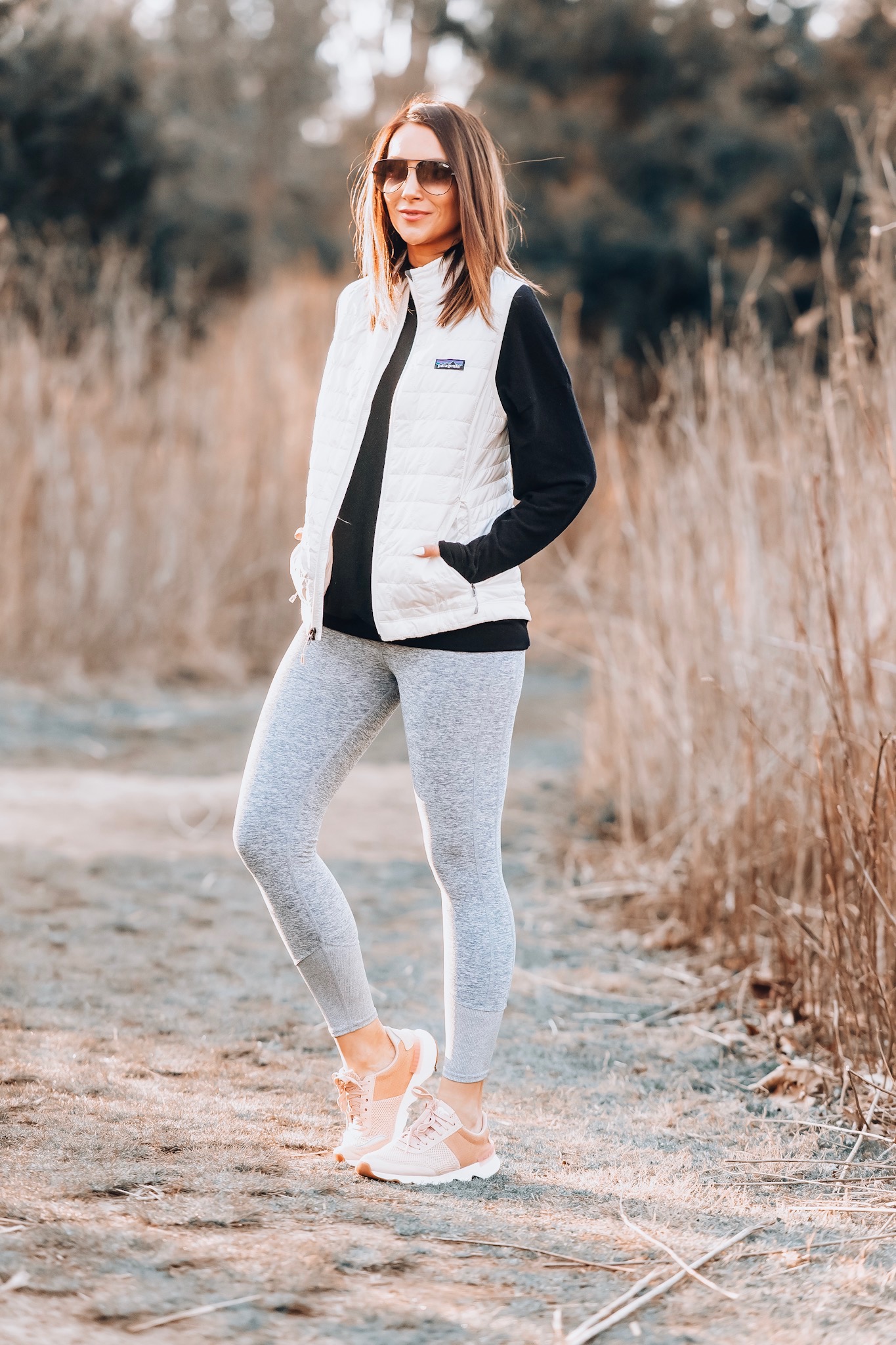 Spring Layers
Layering is the key! I love wearing layers that can be removed as I get warmer or the temperature changes. I am wearing size small in this sweatshirt. It's available in 6 additional colors. It's super lightweight and if you were to choose a lighter color, it is is slightly sheer so I recommend wearing sports bra or bralette underneath. I am wearing size small in the lounge leggings and I am obsessed with them! They are so plush and soft. They are high waisted and have ribbed texture on the waist band and hem. They also have side panels and are very flattering for legs and behind.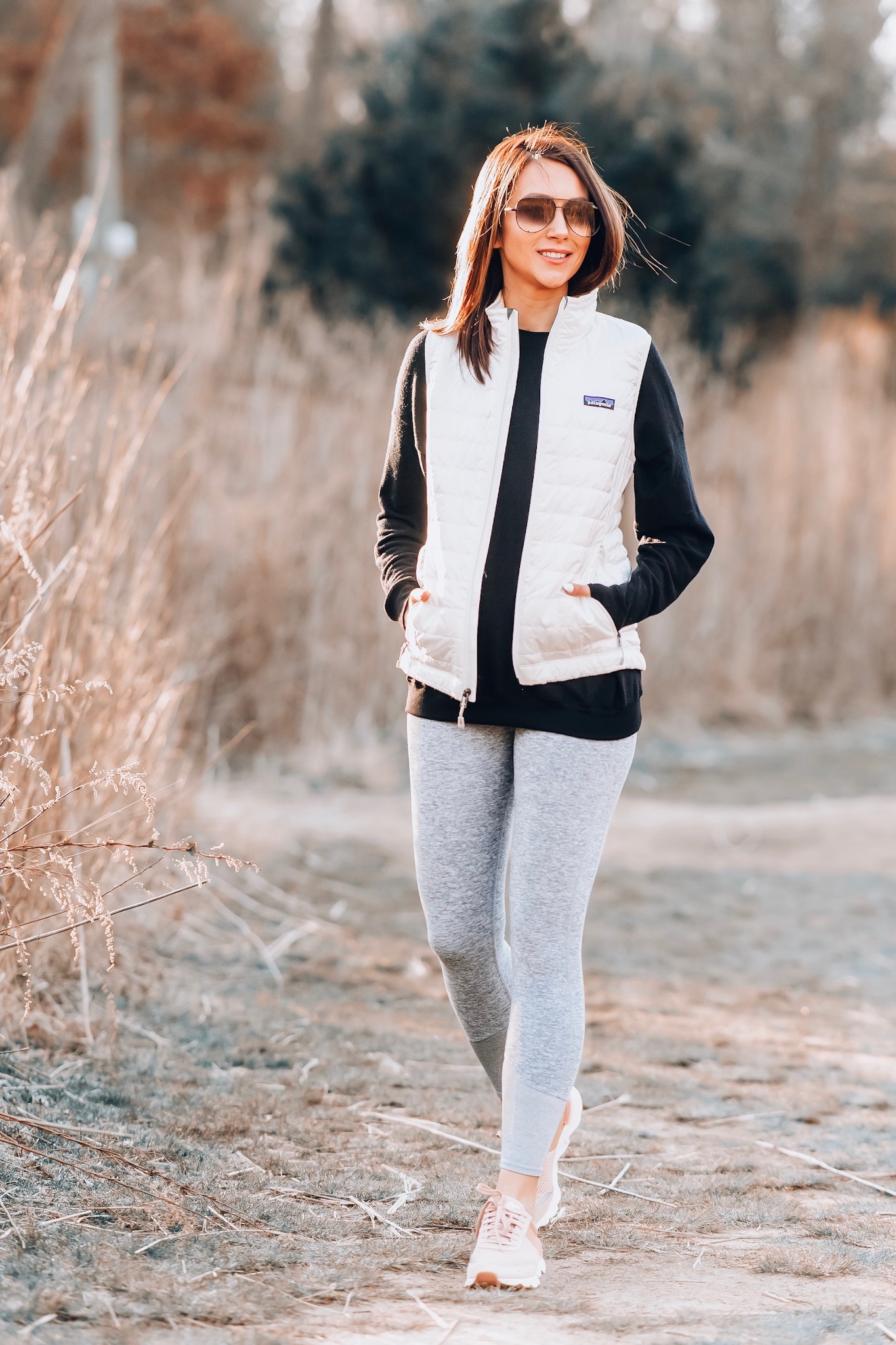 Both pieces are by Alo Yoga which is my go-to brand for many different workouts, but this would be a great outfit for any low impact activities, like walking the trails, park and yoga.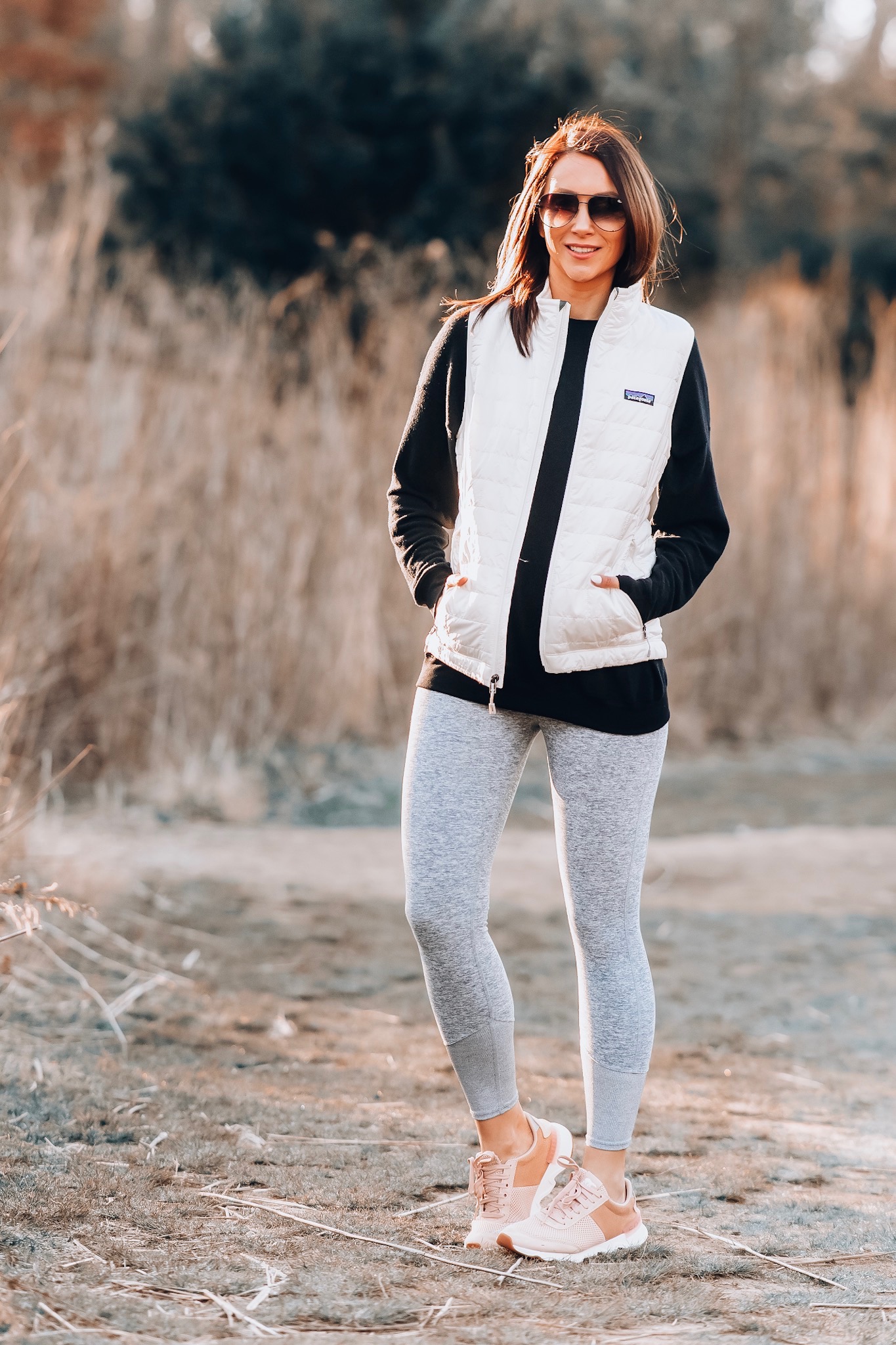 The spring months in NY can be tricky because some days can feel like summer is coming, and other days can be quite cold. I wanted to share some of my favorite insulated options that are great for this type of weather.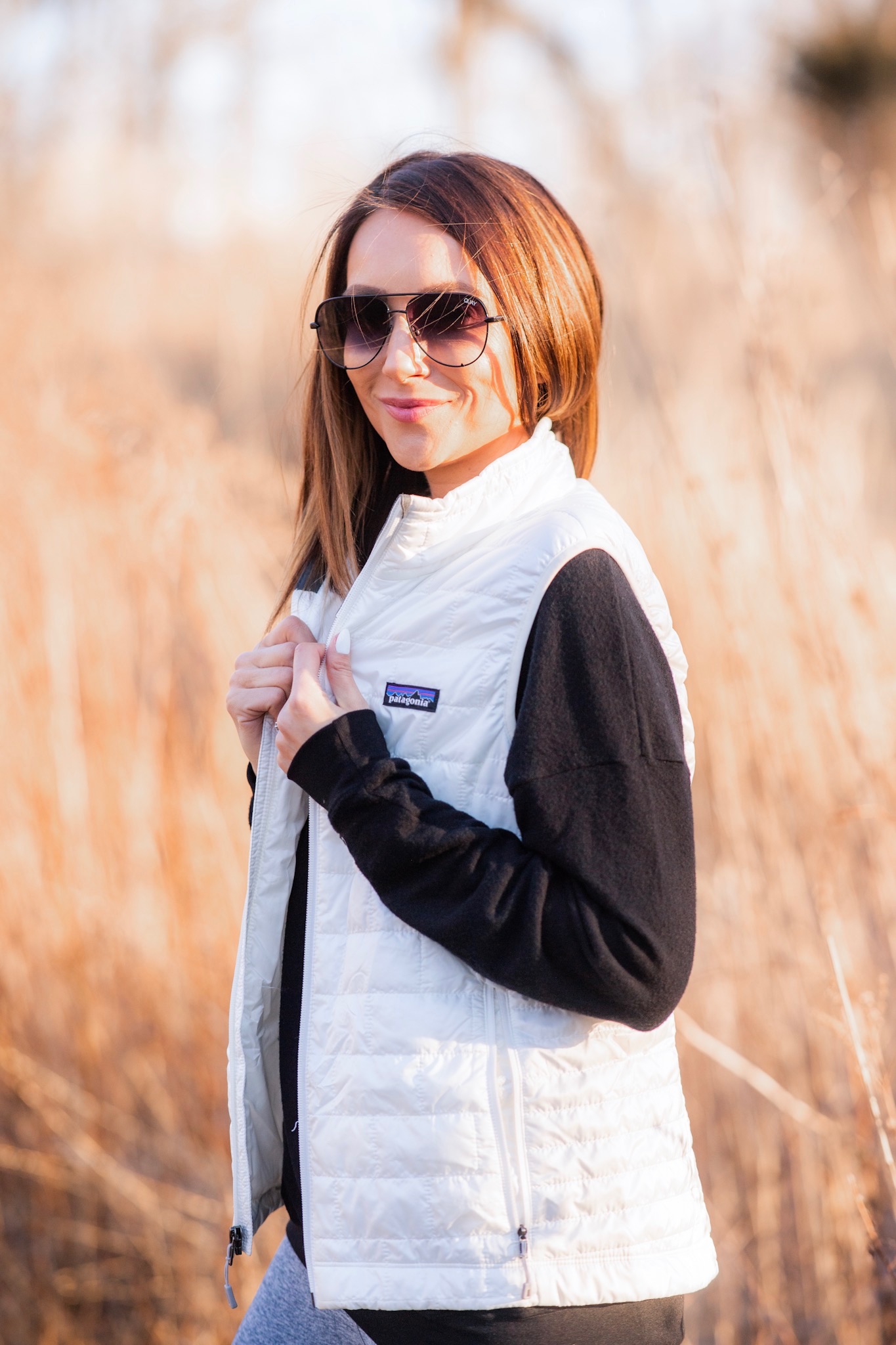 You might remember my vest from my running post. It's lightweight yet keeps you warm. It fits TTS, I am wearing size small. It allows freedom of movement, but still gives you that extra layer of warmth. You can definitely wear in the spring, fall and during warmer winter days. You'll get so much more use out of it than you would expect.
Light Jacket
JACKET //SWEATSHIRT // SUNGLASSES (similar) // LEGGINGS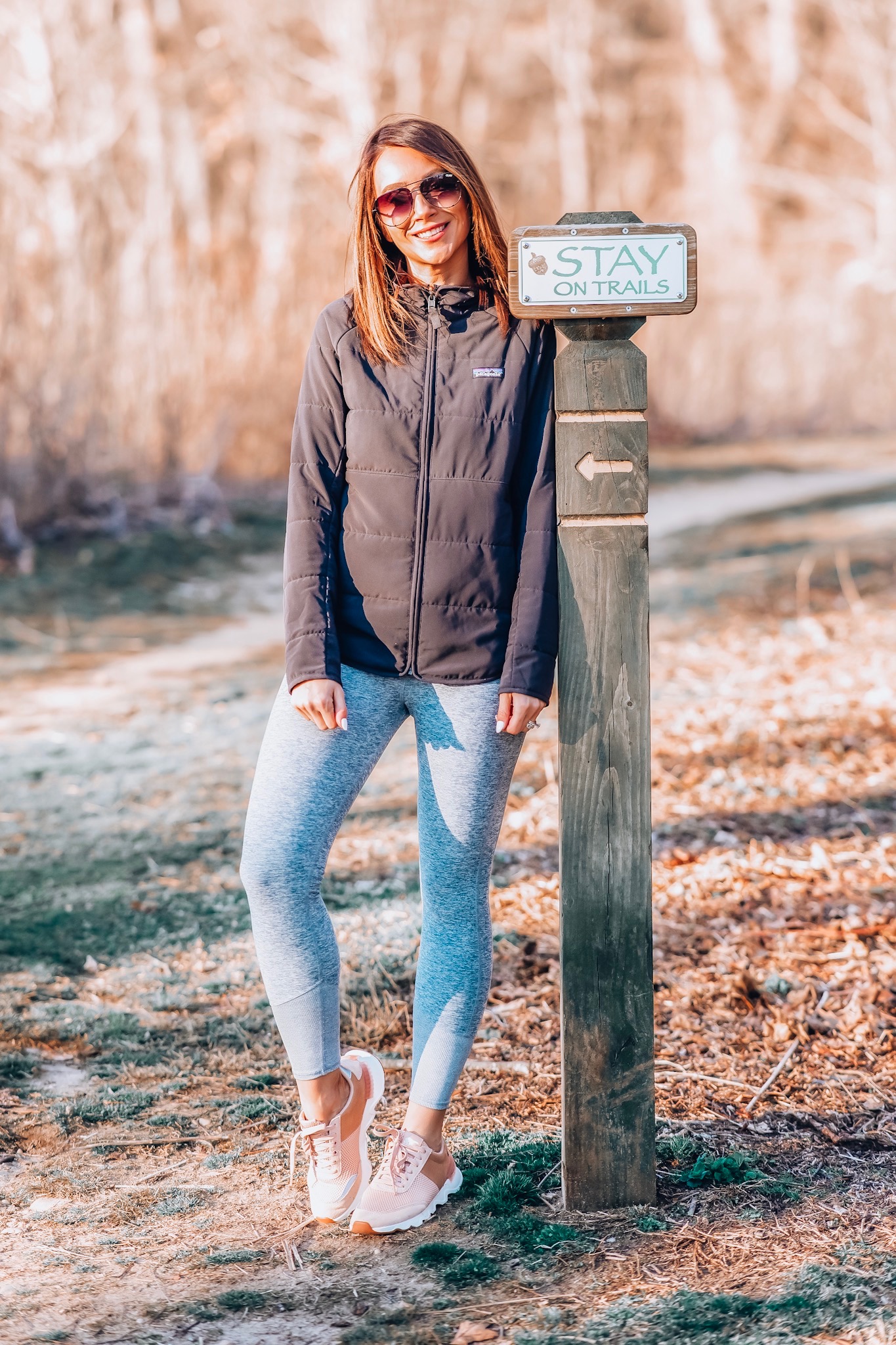 As you might recall, I bought my first Patagonia jacket in December and instantly fell in love. Next year, I will be getting Patagonia jackets for my entire family. I wanted to get a lighter option for Spring and as the weather transitions. This is actually a packable jacket and has thermo-lite insulation which makes it warm, while remaining light, but breathable. The fabric is also shed light rainfall.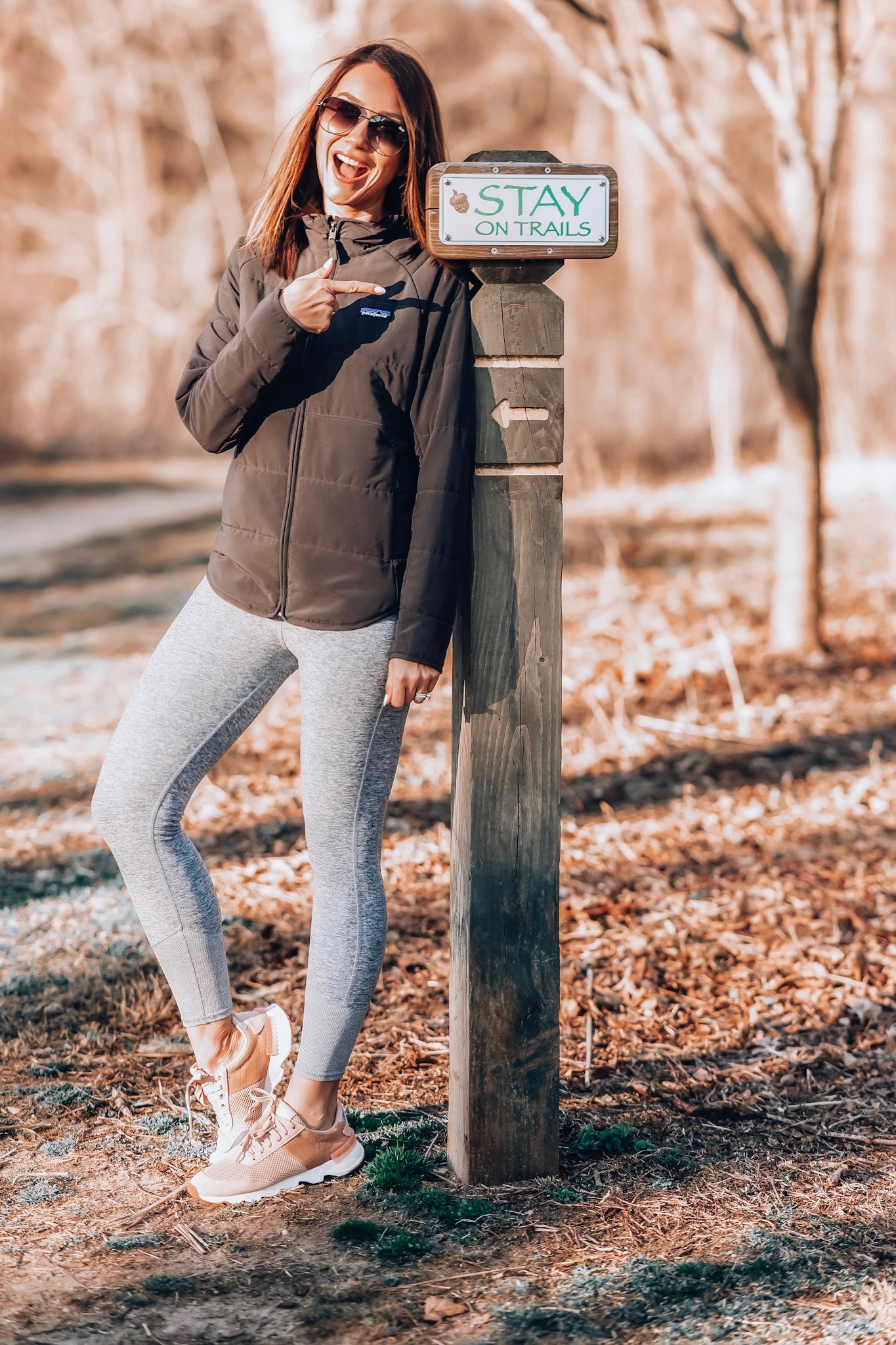 It has the perfect length. I live in the suburbs and I am constantly in and out of the car so I always take lengths of jackets into consideration. This jacket would be a great option for commuters.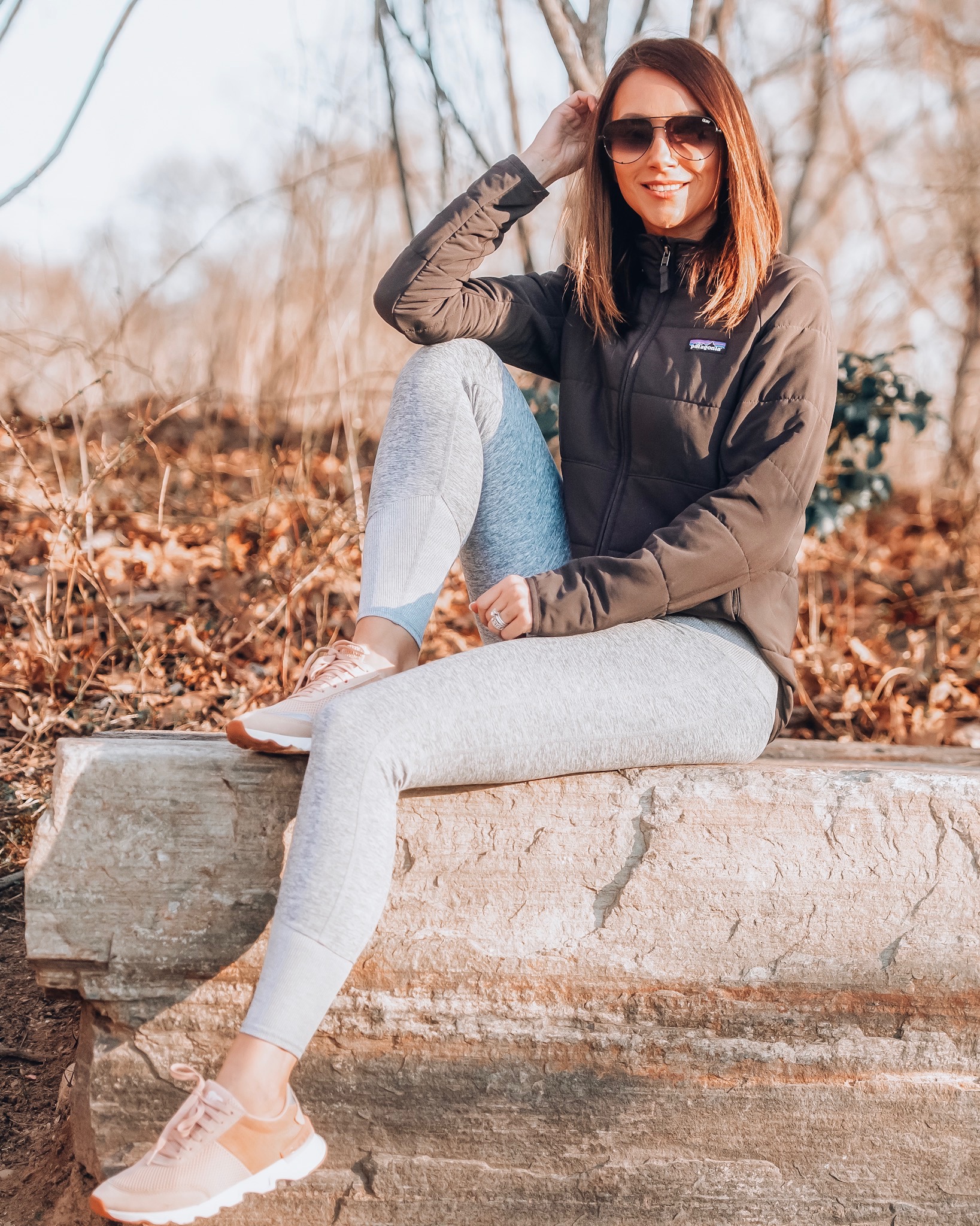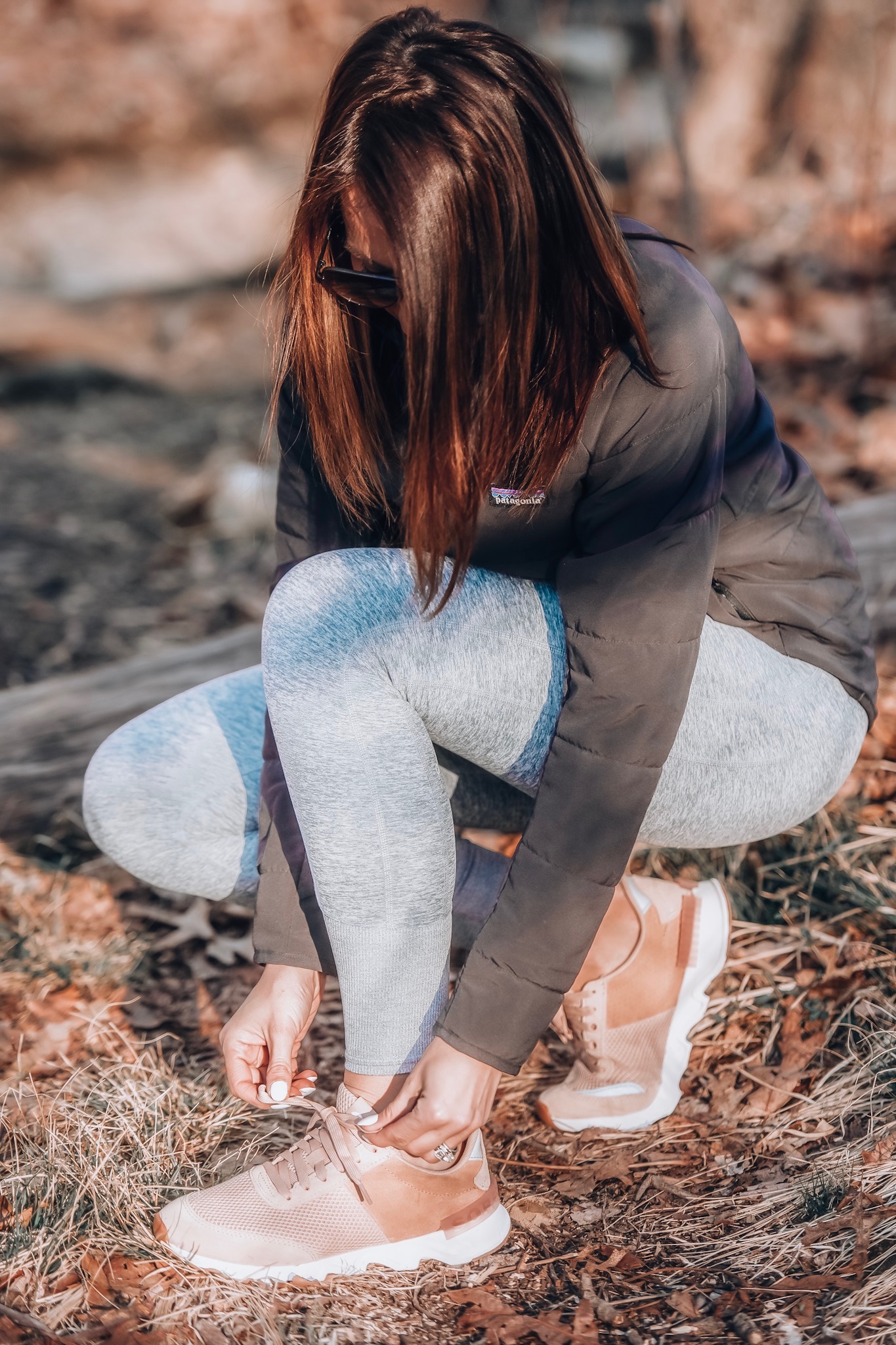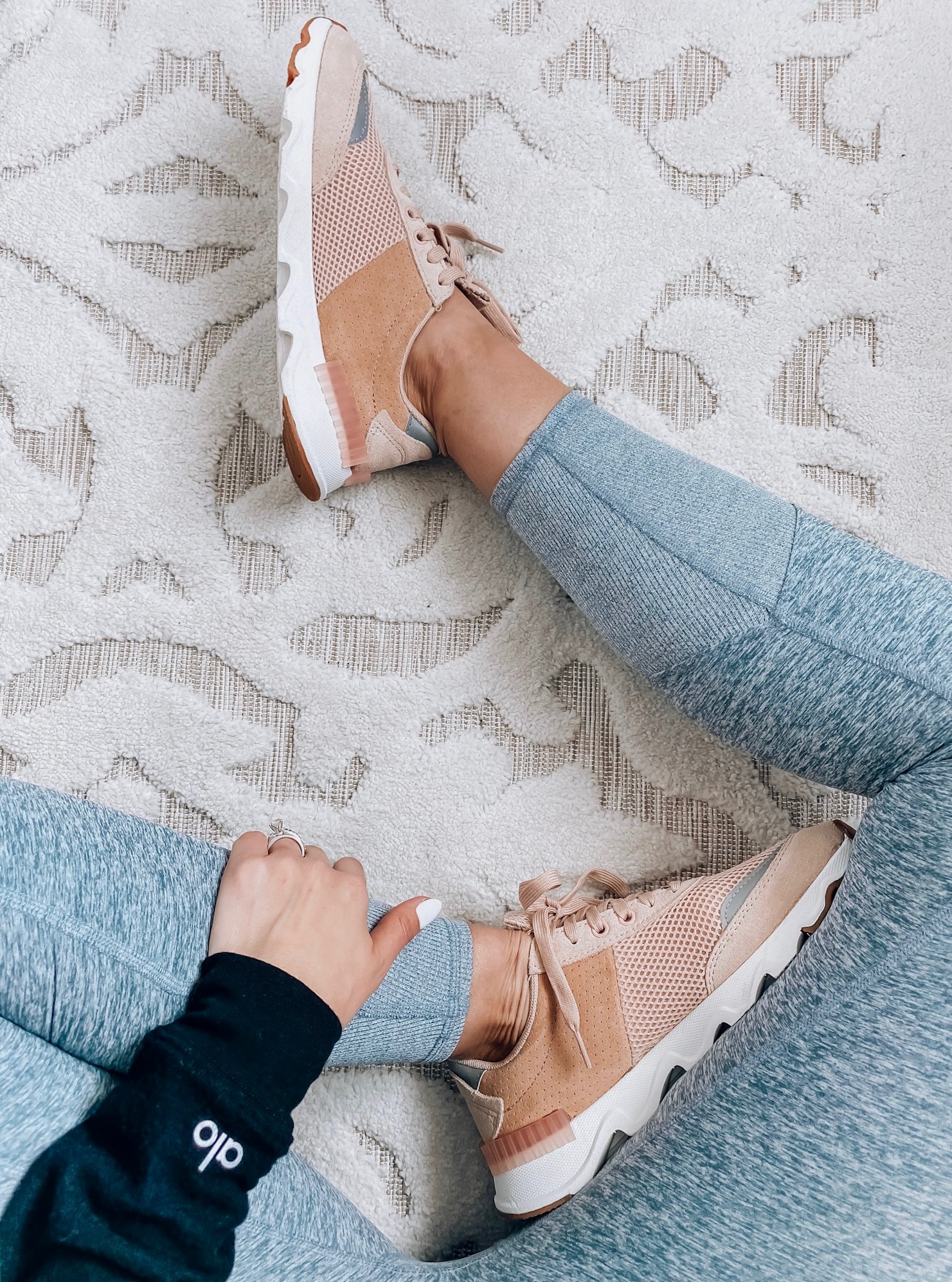 Here is a better look at the sneakers. They are actually by Sorel and I am a huge fan of the brand especially their boots, and I didn't even realize they made sneakers! These caught my eye because I loved the color palette. You can definitely count on Sorel to provide you with comfort and these have a  great sole to provide grip and prevent from slipping. They look so good with leggings they are a really great looking athleisure sneaker.
Don't forget Backountry has great selection of items for the entire family! Here are some of my favorites.
Picks for Men


Picks for Girls


Picks for Boys


Thank you so much for visiting Blushing Rose Style and very special thanks to Backcountry for partnering with me on this post. As always, all views and opinions are mine.