Happy Monday, girls. I hope you all had an amazing weekend. I am rounding up Last Week's Best Sellers. A lot of the pieces on this week's list are such great Fall wardrobe staples like this neutral sweater and this poncho. I am so ready for the new season since Fall is my favorite. In case you missed it, in THIS post I share styling ideas with black jeans which is a nice change up as the weather cools down.
You can view previous best seller posts HERE and HERE
1. AB – SOLUTION JEANS – These are by far the most flattering jeans I own. The magic waistband known as the solution technology in these jeans is so good and lifts in all the right places.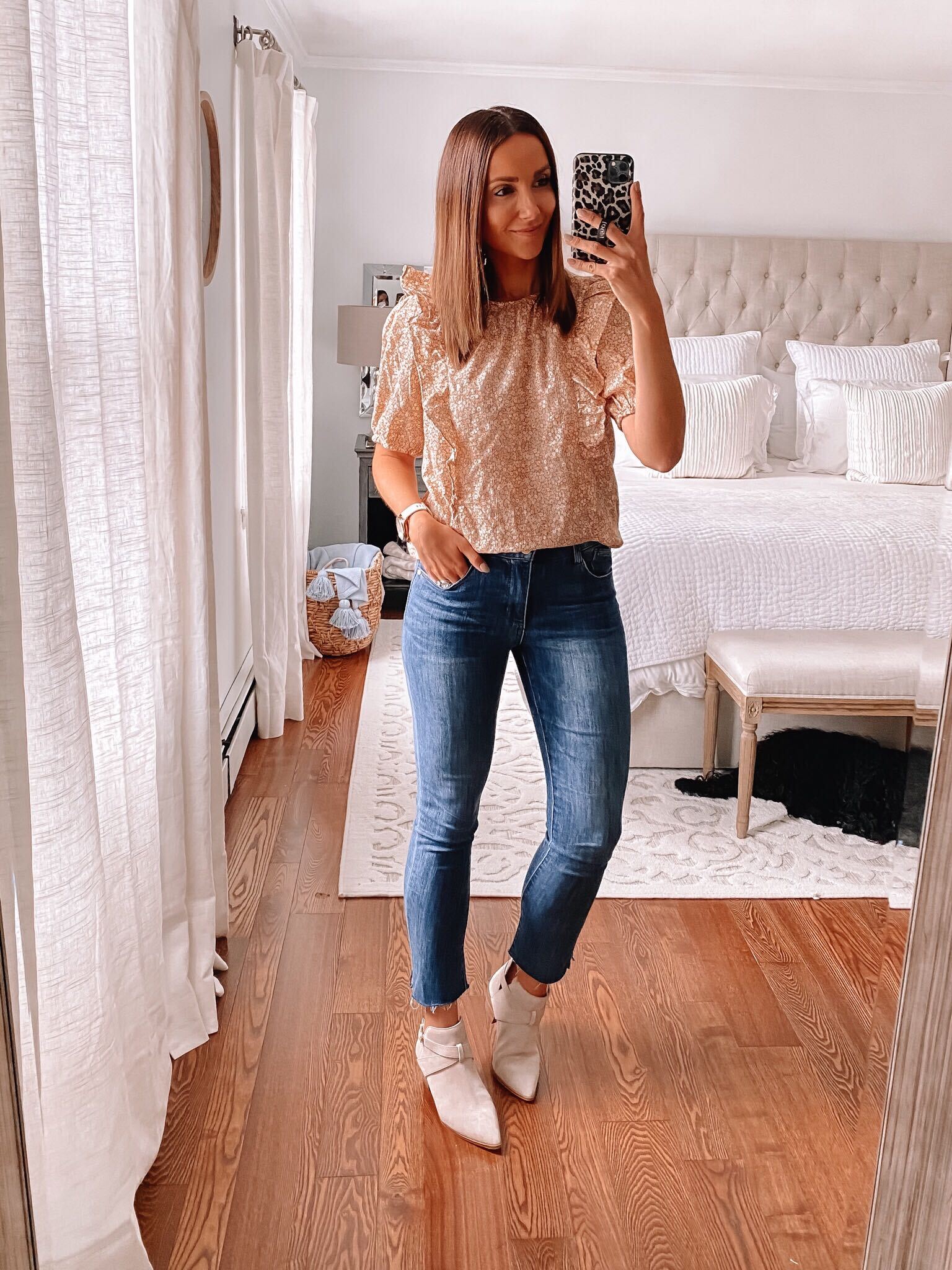 2. SWEATER – This sweater is a Target find and a great wardrobe basic. I instantly fell in love with the waffle texture and neutral color. I'm wearing size small.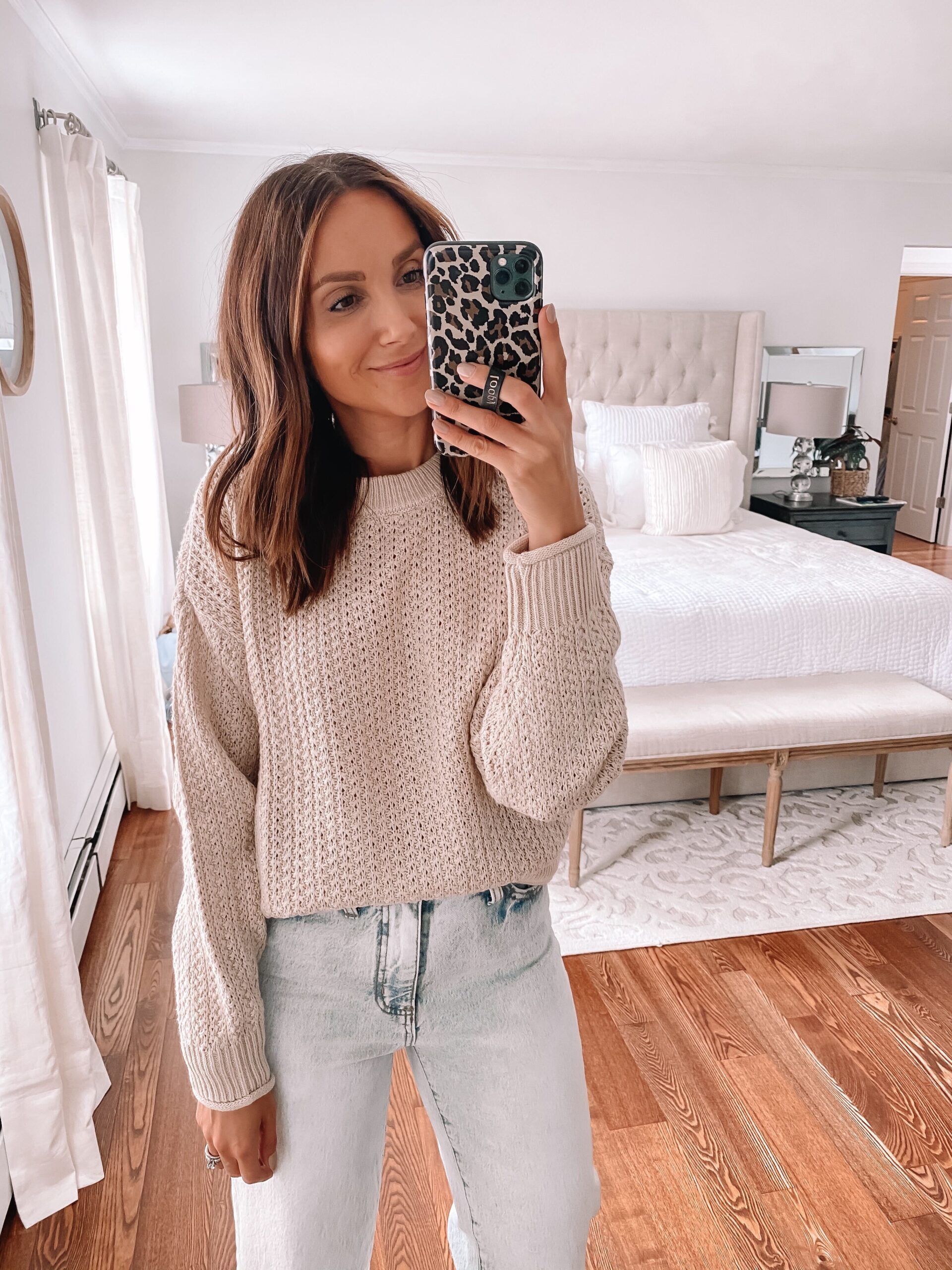 3. MULES – These mules from Walmart are so popular that you girls sold them out! They're such a great dupe for the gucci mule loafers. Luckily, similar pairs are available here from Target and here from Steve Madden.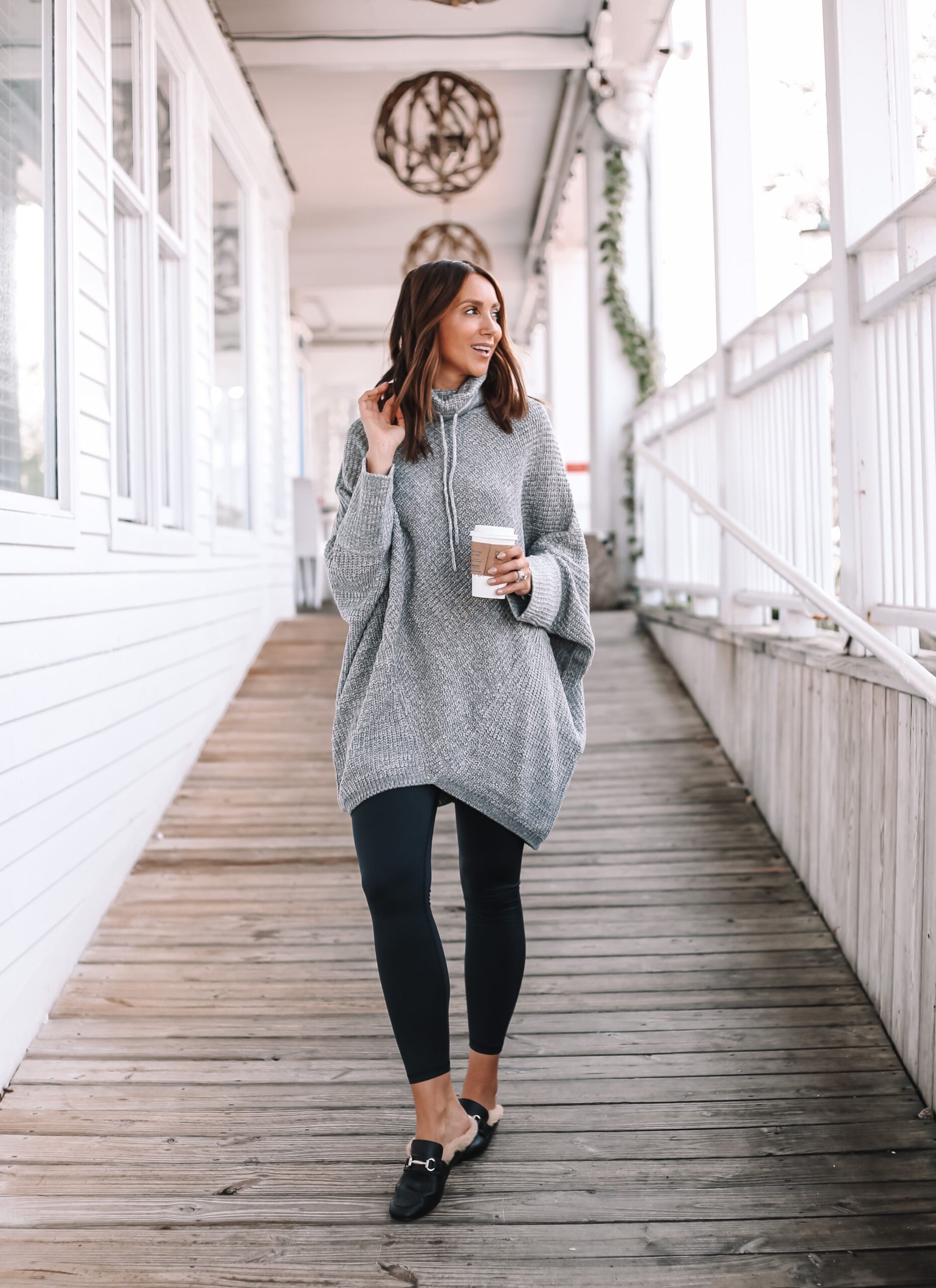 4. PLAID BLAZER – I have always loved plaid and I'm glad to see this trend present this fall season. This oversized blazer is from H&M and under $50. I'm wearing xs.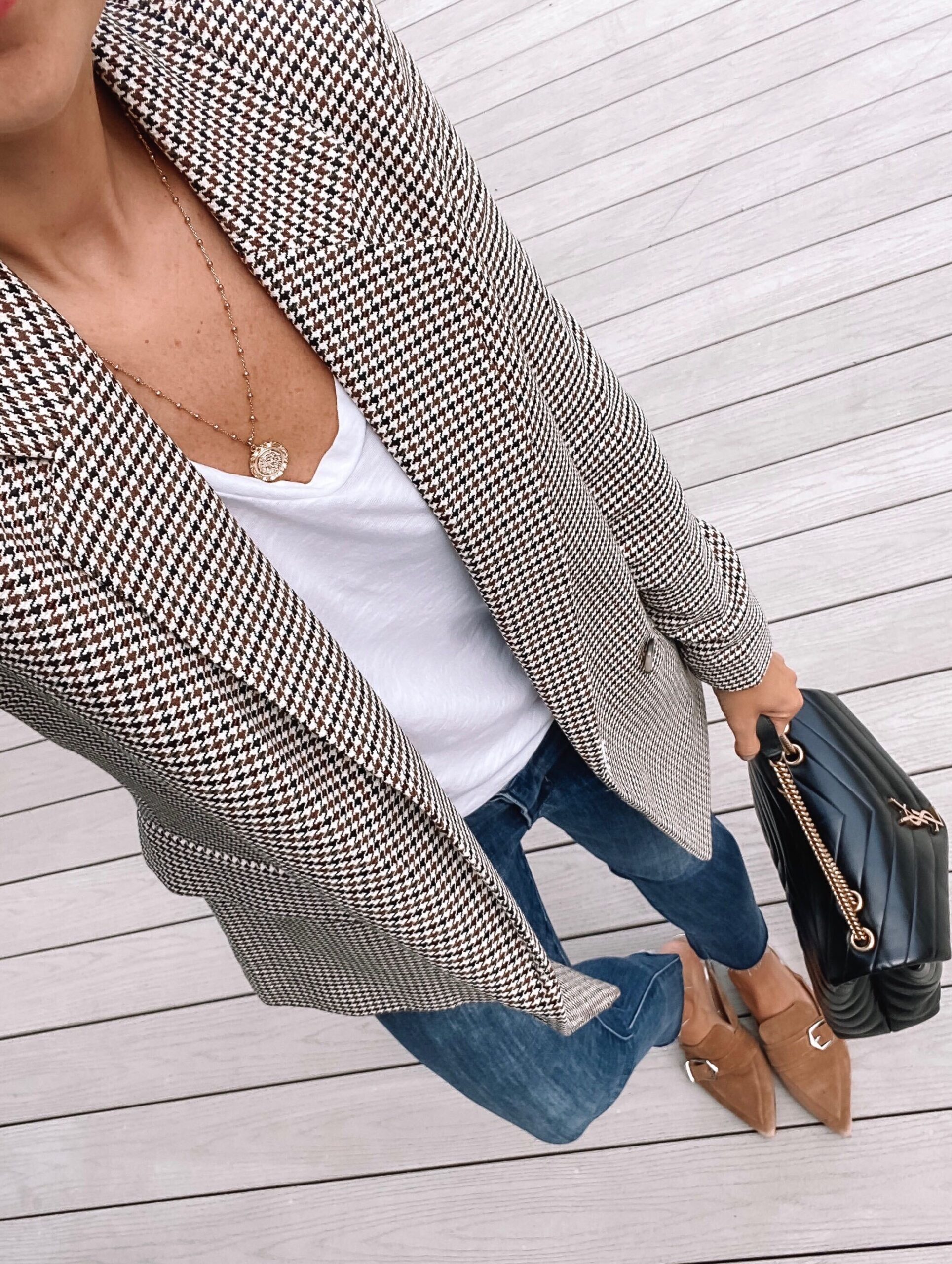 5. TEE – This tee is such a beautiful color for fall, and I love it's soft and oversized fit. I'm wearing size small.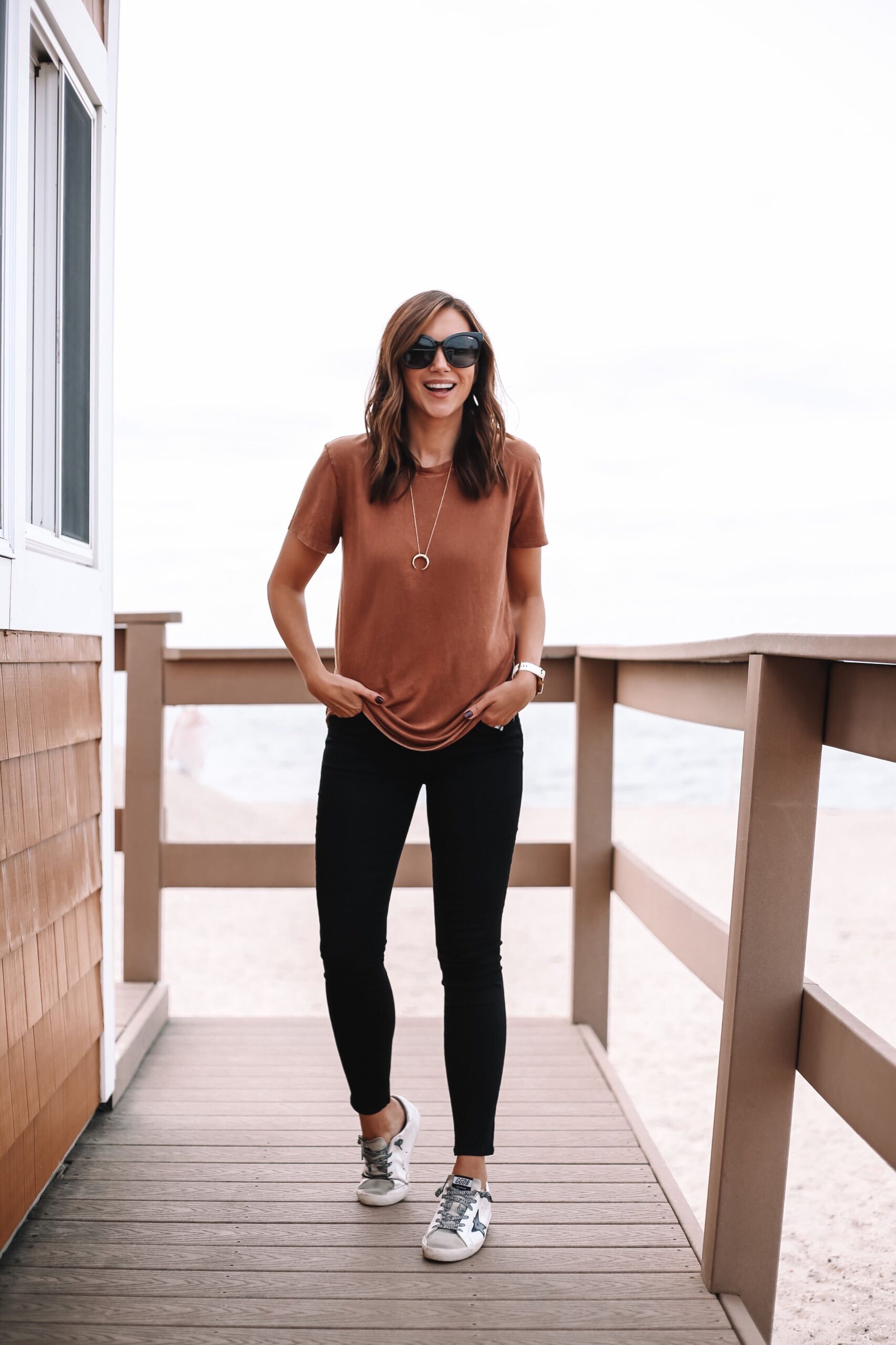 6. FLEECE ZIP-UP – As the weather is cooling down, this zip-up jacket is the perfect piece for this time of year. It's such a great dupe for the Patagonia zip up fleece that they are almost identical! The inside is sherpa lined and so cozy, I am wearing size small.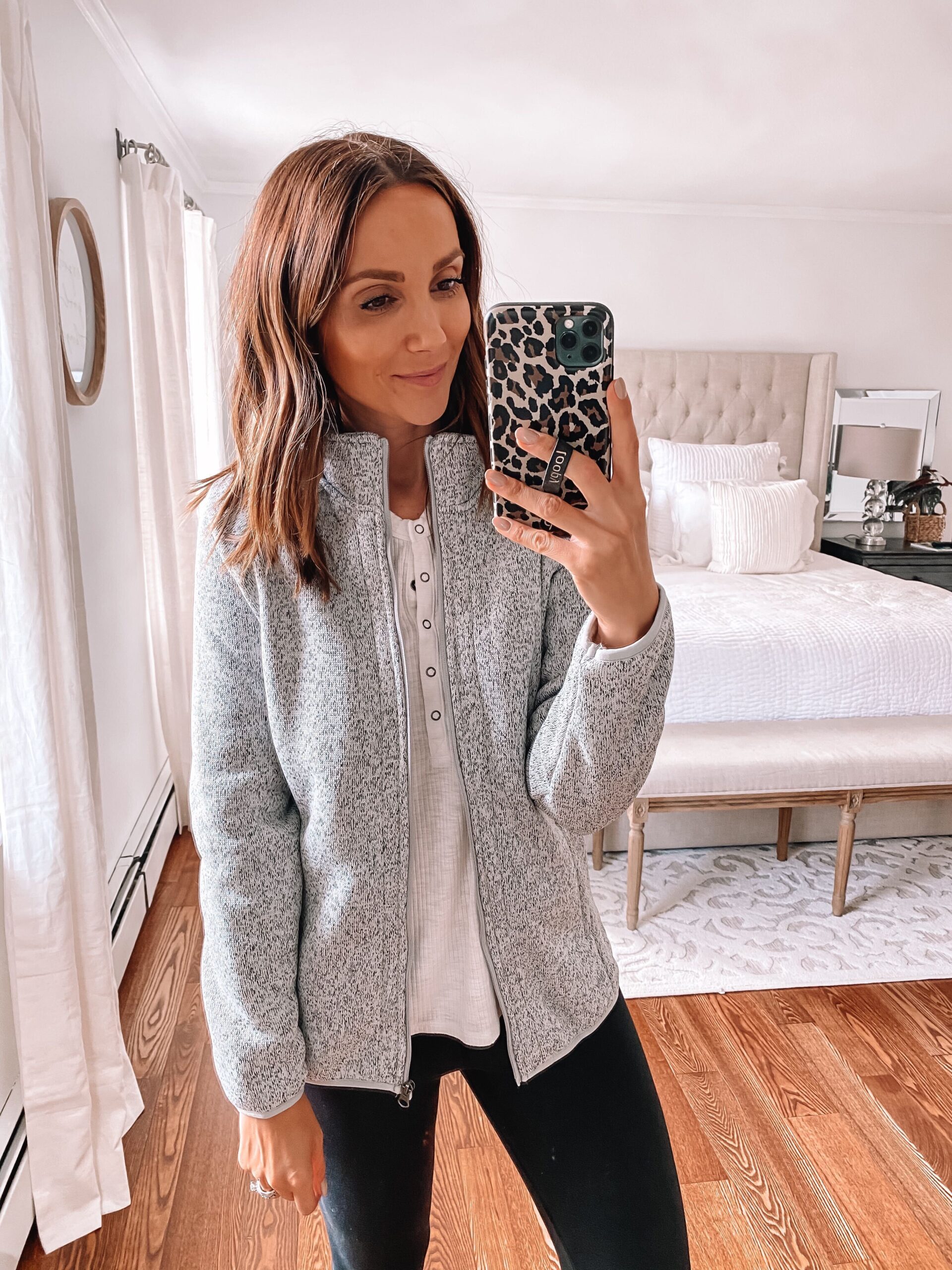 7. SWEATSHIRT – Third week in a row for this designer inspired sweatshirt to be on the best seller's list! It is designed by Always Stylish Mama. I have a couple of graphic tees from her and they're so fun and great quality. You can currently save 10% with my code ANNA10. I am wearing a medium.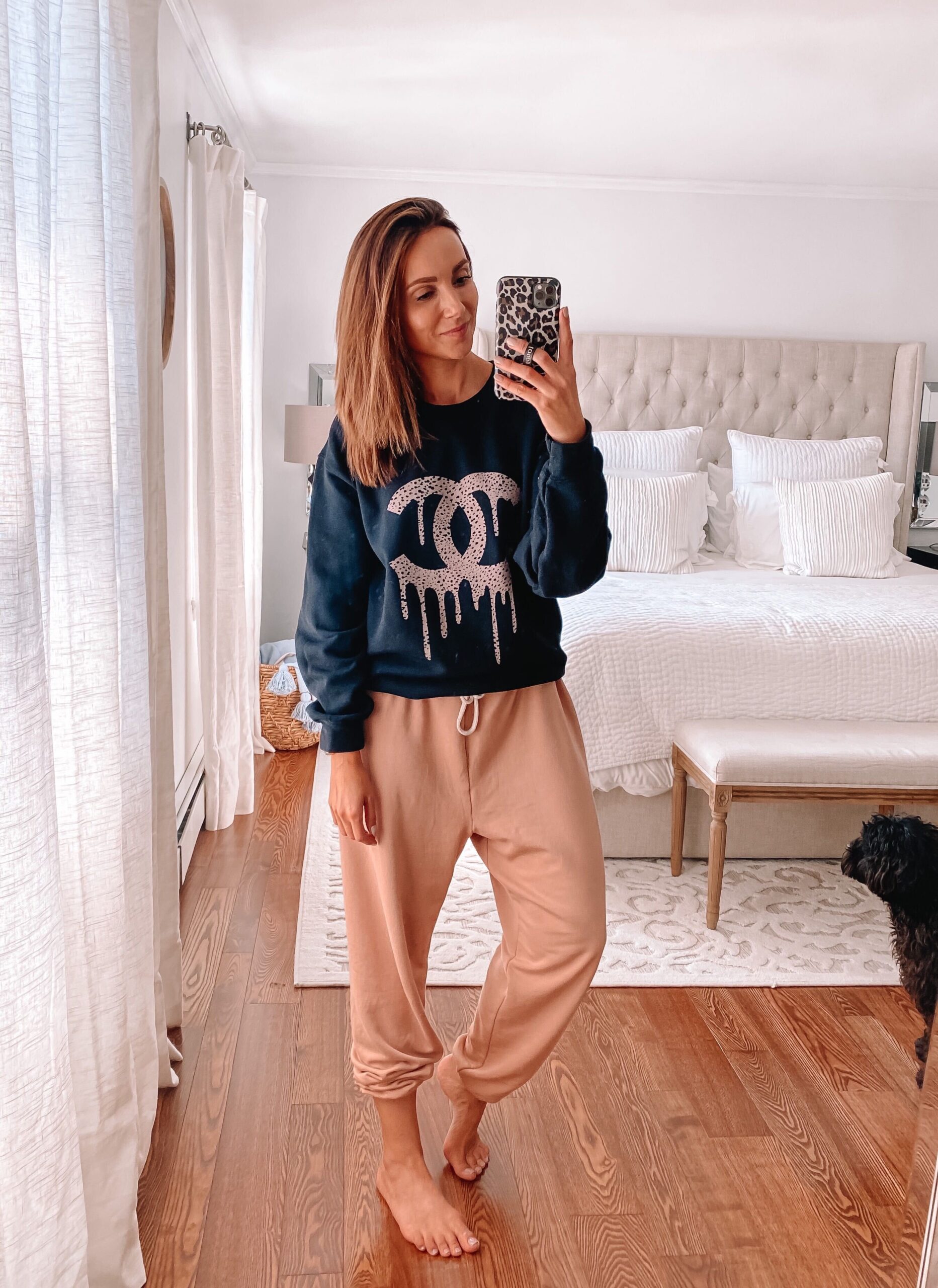 8. PAPER BAG PANTS – These pants from Target are so amazing and if you need a good pair of black pants, I highly recommend these if you haven't grabbed them yet. The fabric is thick and super stretchy which makes them very comfortable to wear, I am wearing size 2. If you are looking for more affordable workwear ideas I have 10 outfits from Target in THIS post.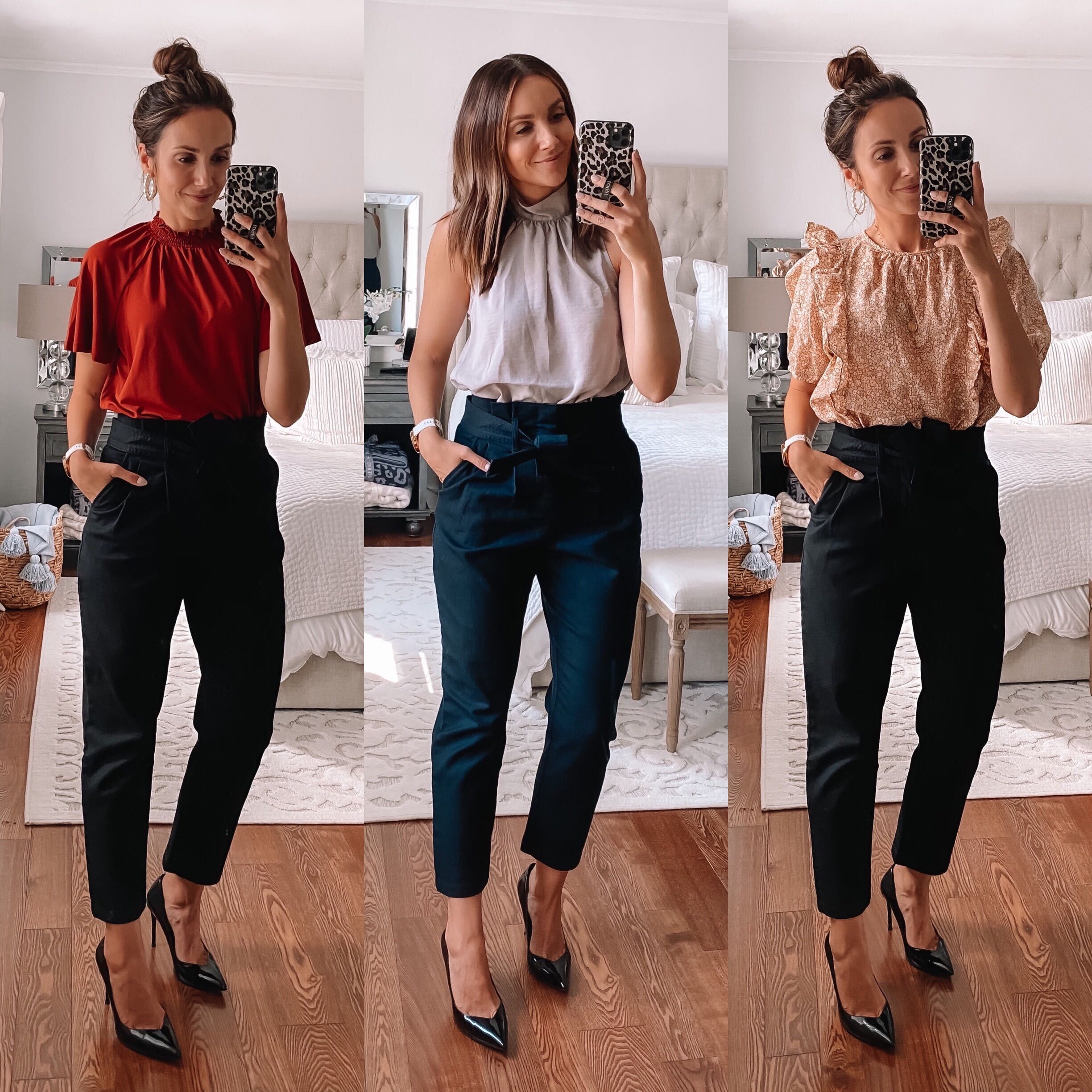 9. PONCHO – Another week in a row for this poncho to be on the best seller's list! It's one size and so beautiful for the season. I also purchased it in beige.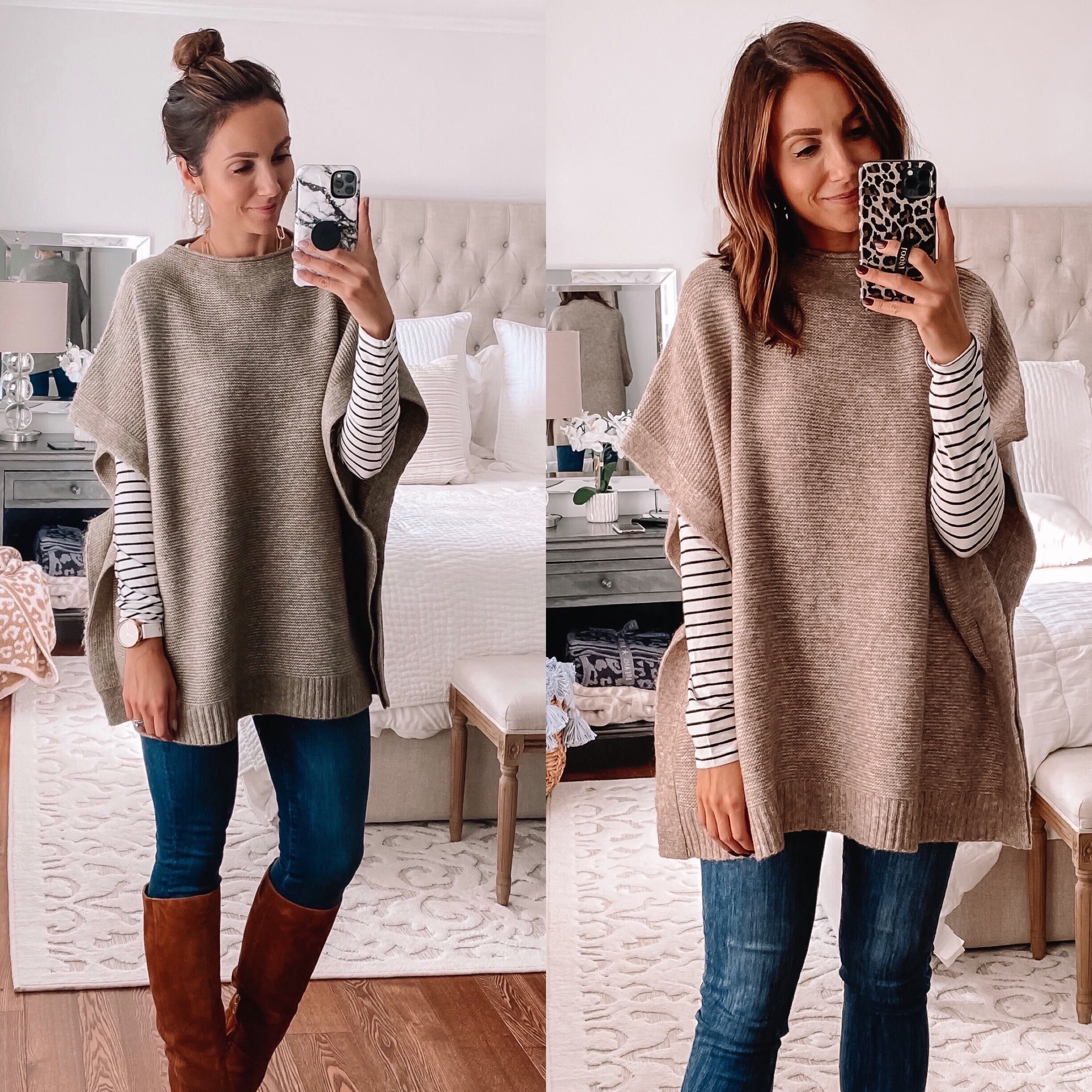 10. NECKLACE – I shared this necklace during my daily deals last week, and you girls loved it! It's such a pretty piece and under $15.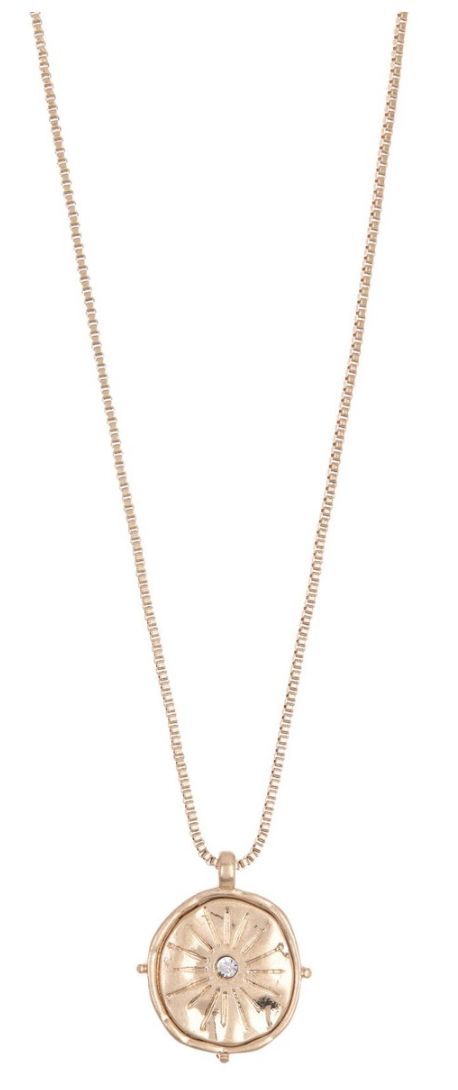 Thank you so much for visiting Blushing Rose Style Blog.