Hi friends. I hope you're having a great week. On the blog today I am rounding up the best sellers from last week all chosen by you. With the weather starting to change and people going back to work, I have been showing more Fall styles and workwear pieces. I'm excited to see you girls loving these leopard pants and this gorgeous olive green poncho.
You can view previous best seller posts HERE and HERE
1. SWEATSHIRT – This sweatshirt is so cute and designed by Always Stylish Mama. I have a couple of graphic tees from her and they're so fun and great quality. You can currently save 10% with my code ANNA10. I am wearing a medium.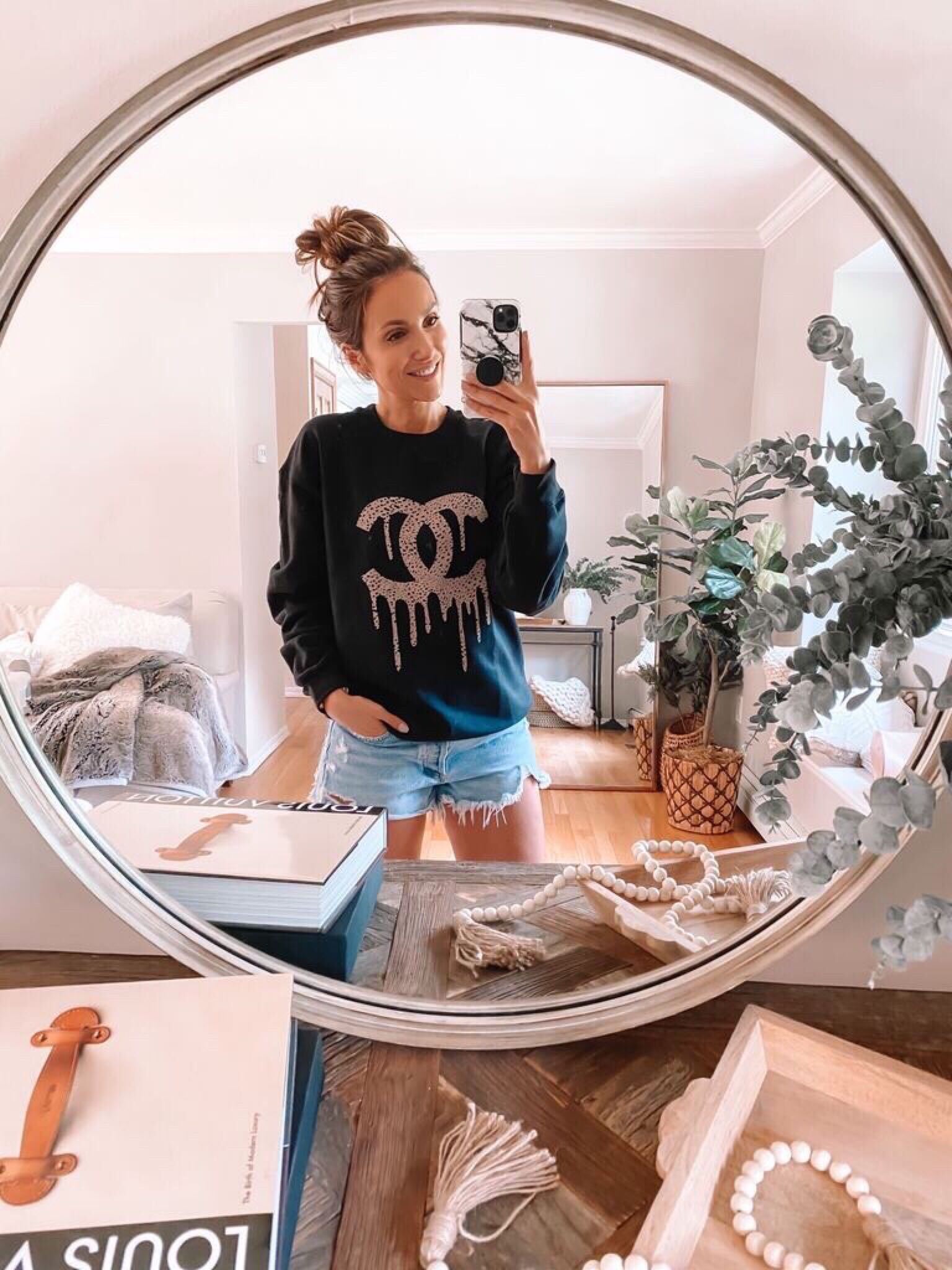 2. PONCHO – When I think of Fall, I think of ponchos. This one from Target is so good and available in three additional colors.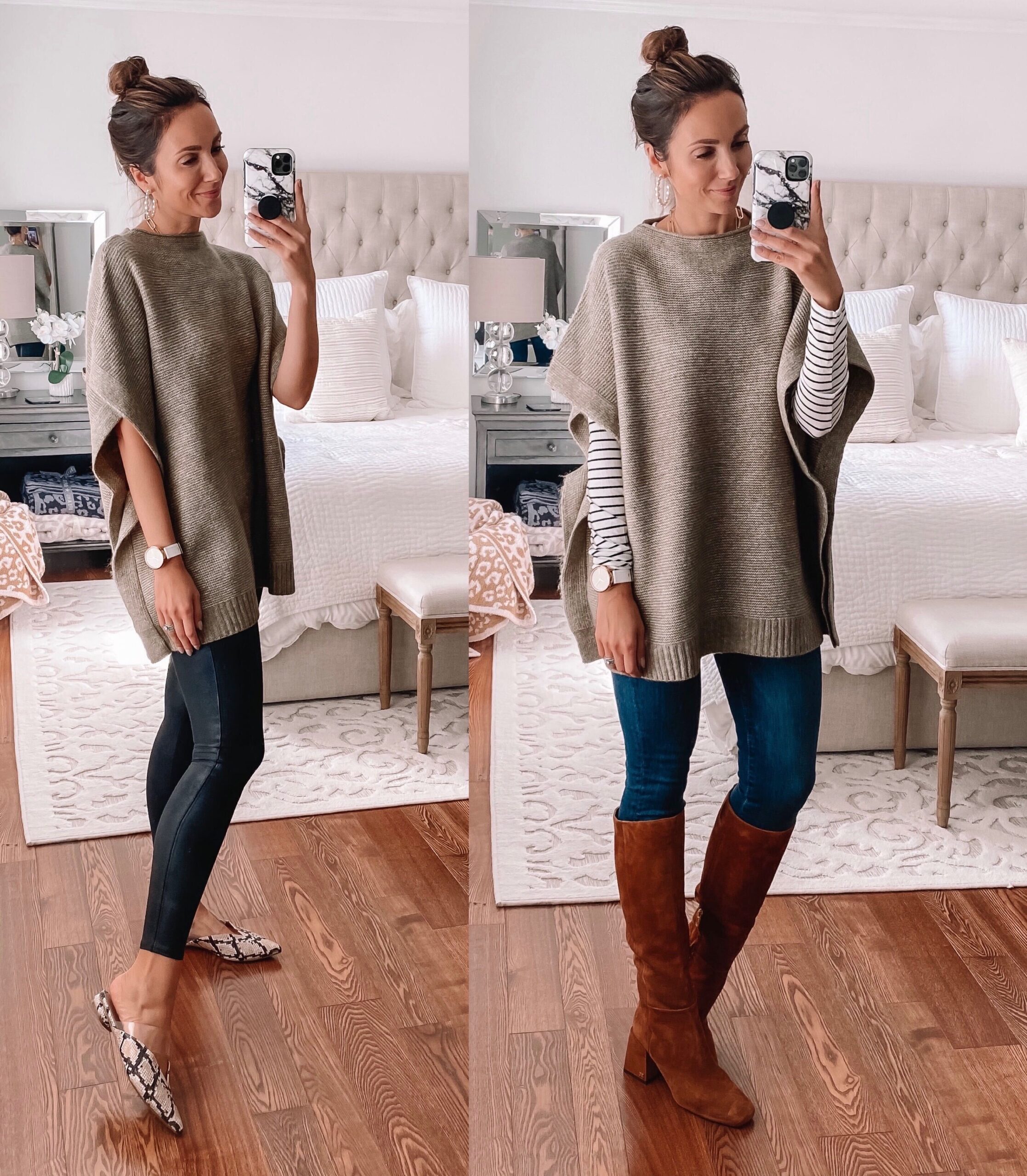 3. AB-SOLUTION JEANS – If you're a long time follower of mine, you know how much I love the absolution brand from Wit & Wisdom. The ab-solution waistline technology in these jeans is so flattering and lifts in all the right places.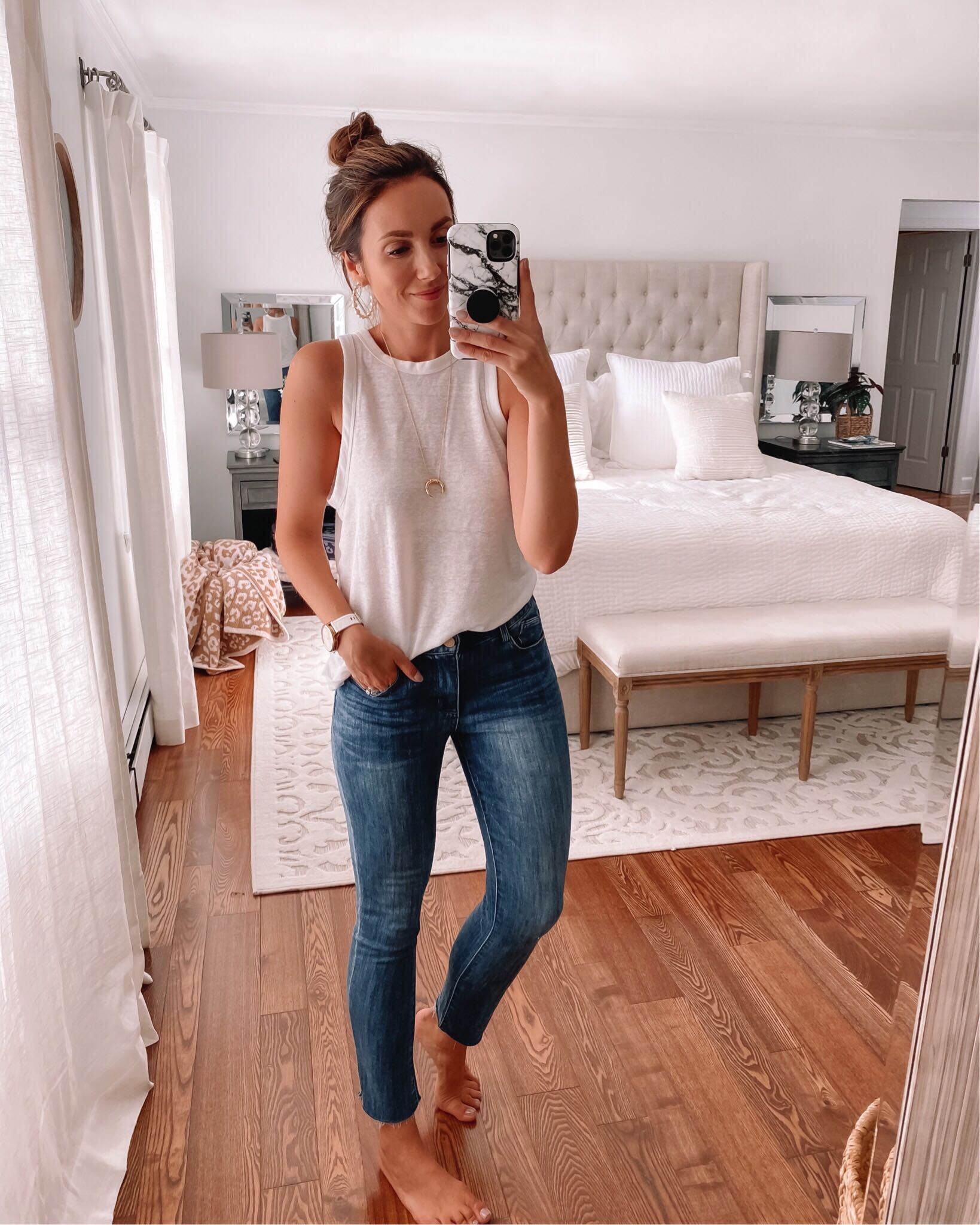 4. J.CREW JULIETTE SWEATER BLAZER – One of my all time favorite purchases from J.Crew is this sweater blazer. It's a great year round layering piece and so versatile in styling. In fact, in THIS post, I share outfit inspiration, sizing and the overall fit of the blazer.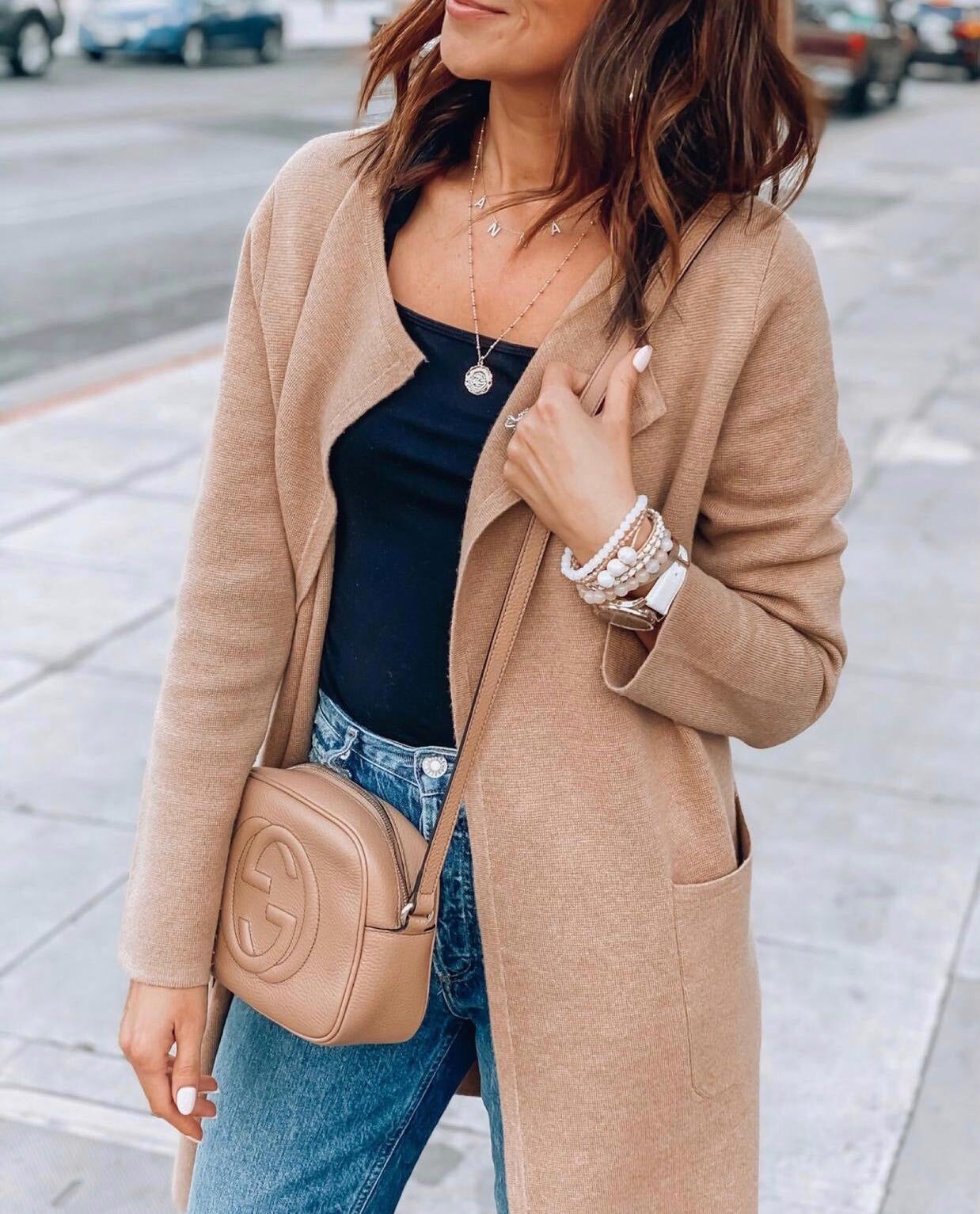 5. RAIN JACKET – Another one of my favorite purchases from J.Crew is this rain jacket. I am always so excited to share it when I see it go on sale because it's usually excluded from promos. It has a hood and a cinched waist so you can control the fit, I'm wearing size small. Sizes are running out, but other colors are available.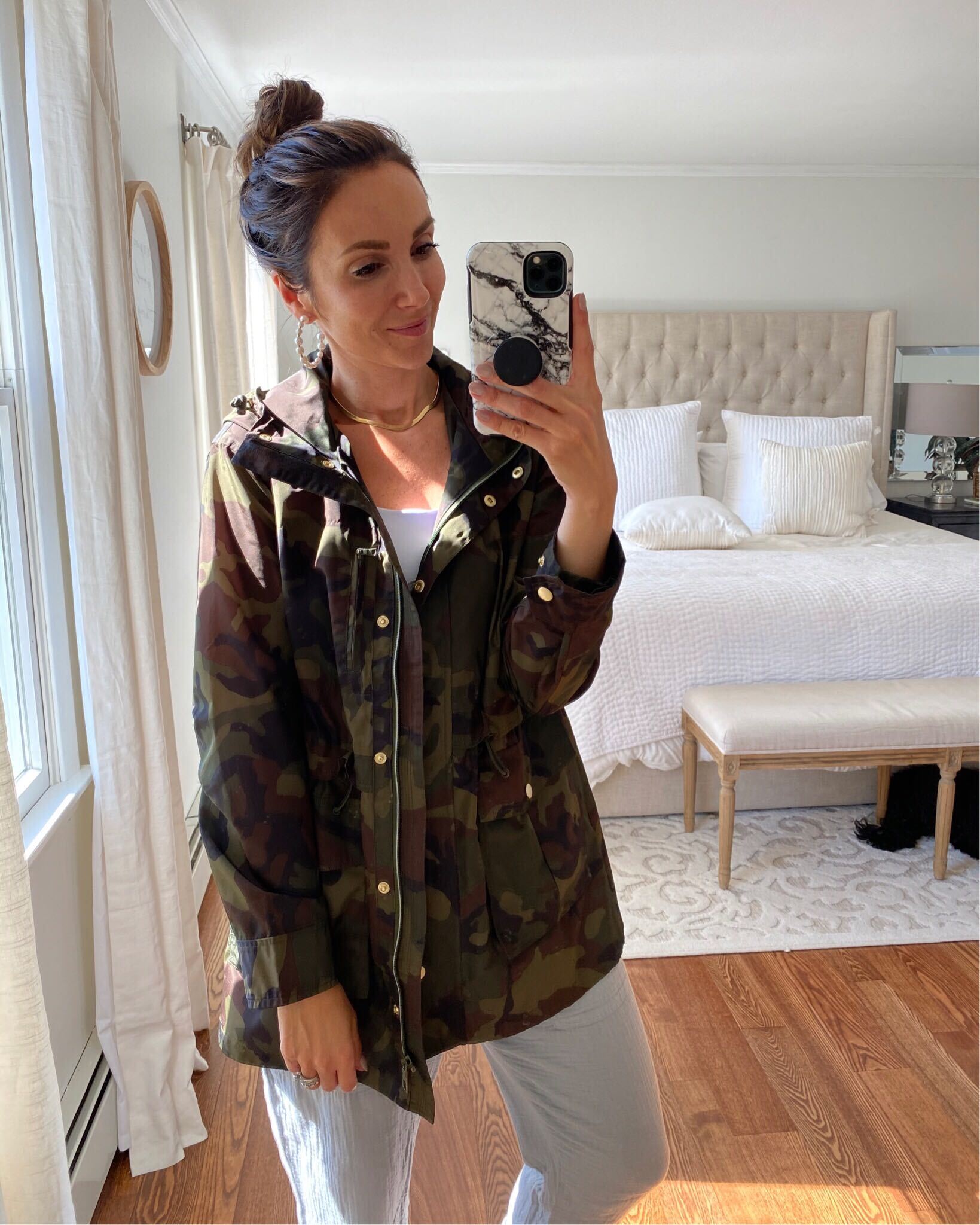 6. SWEATER – I originally purchased this sweater in a rust orange color but since I'm drawn to neutrals, I knew I also wanted it in white. It's so soft, comfortable and made for leggings. I'm wearing size xs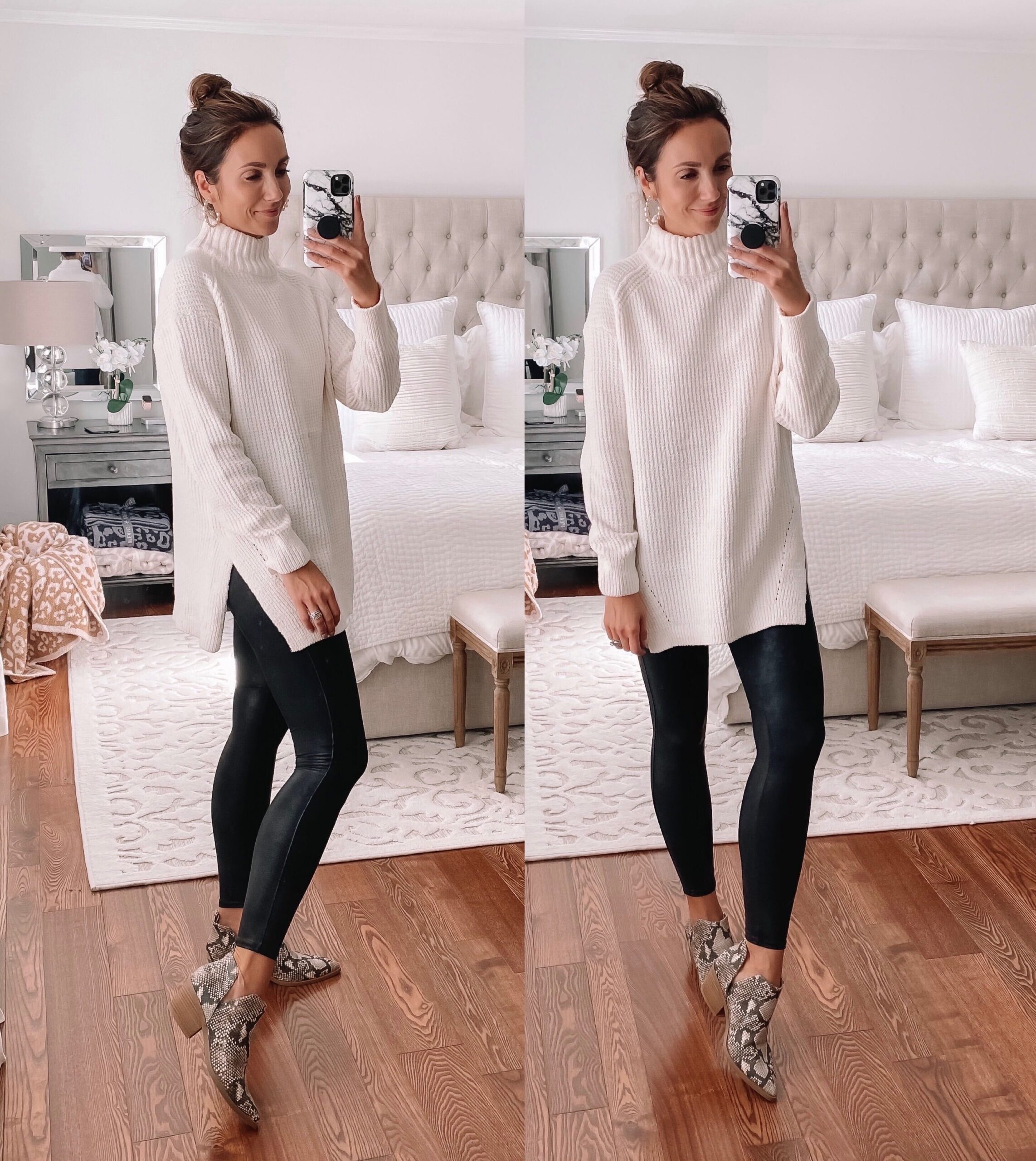 7. SNAKESKIN BOOTIES – These booties are a Target find and a great dupe for Vince Camuto pair. They're super comfortable and fit tts.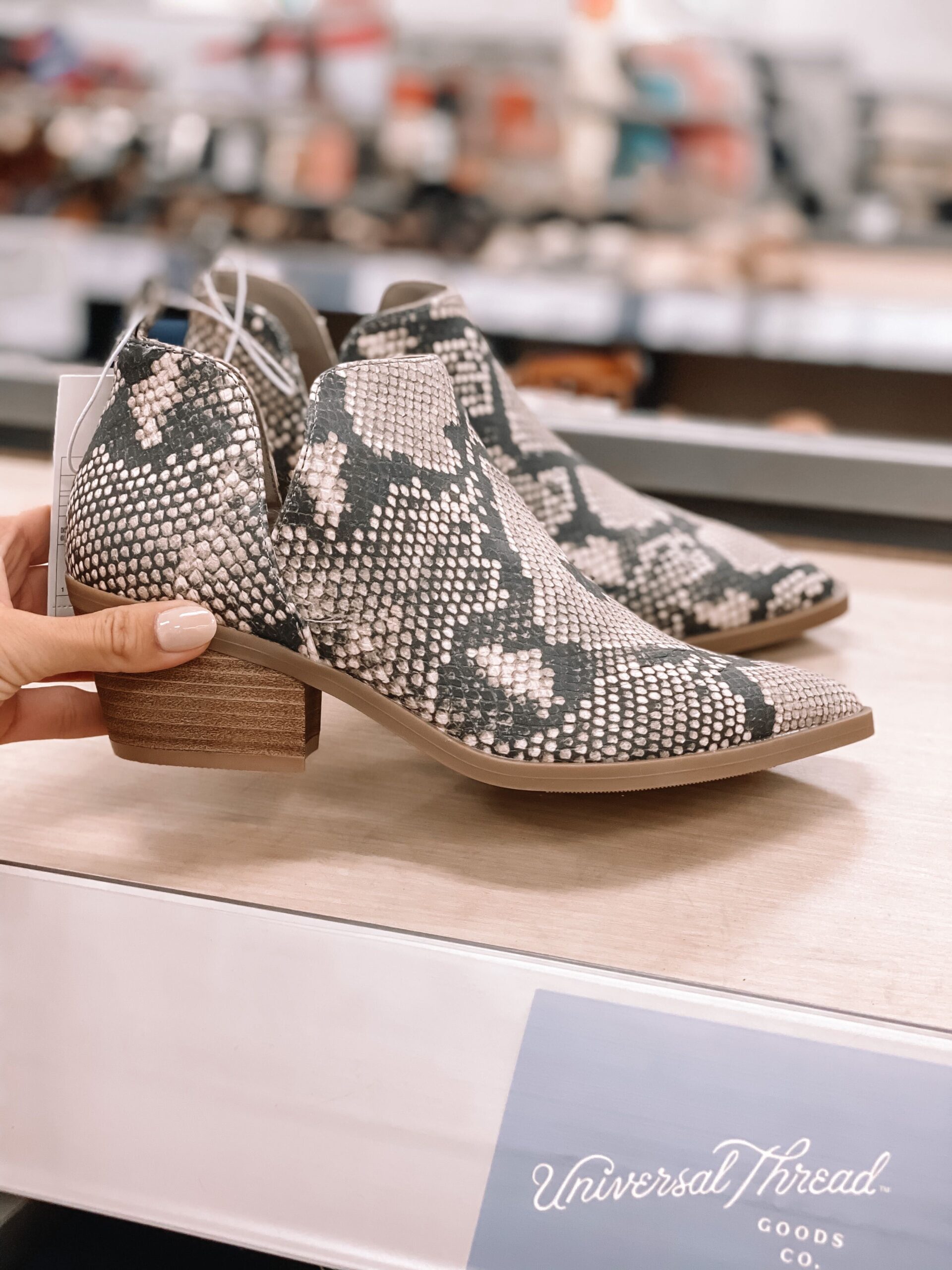 8. PLAID JOGGERS – Now that school is back in session and people are heading back into the office, I've gotten a lot of requests to show affordable workwear options. Not only are these pants at a great price point, they are incredibly comfortable as well. The plaid style makes them a great workwear option and can be styled many ways and looks great with a cozy sweater.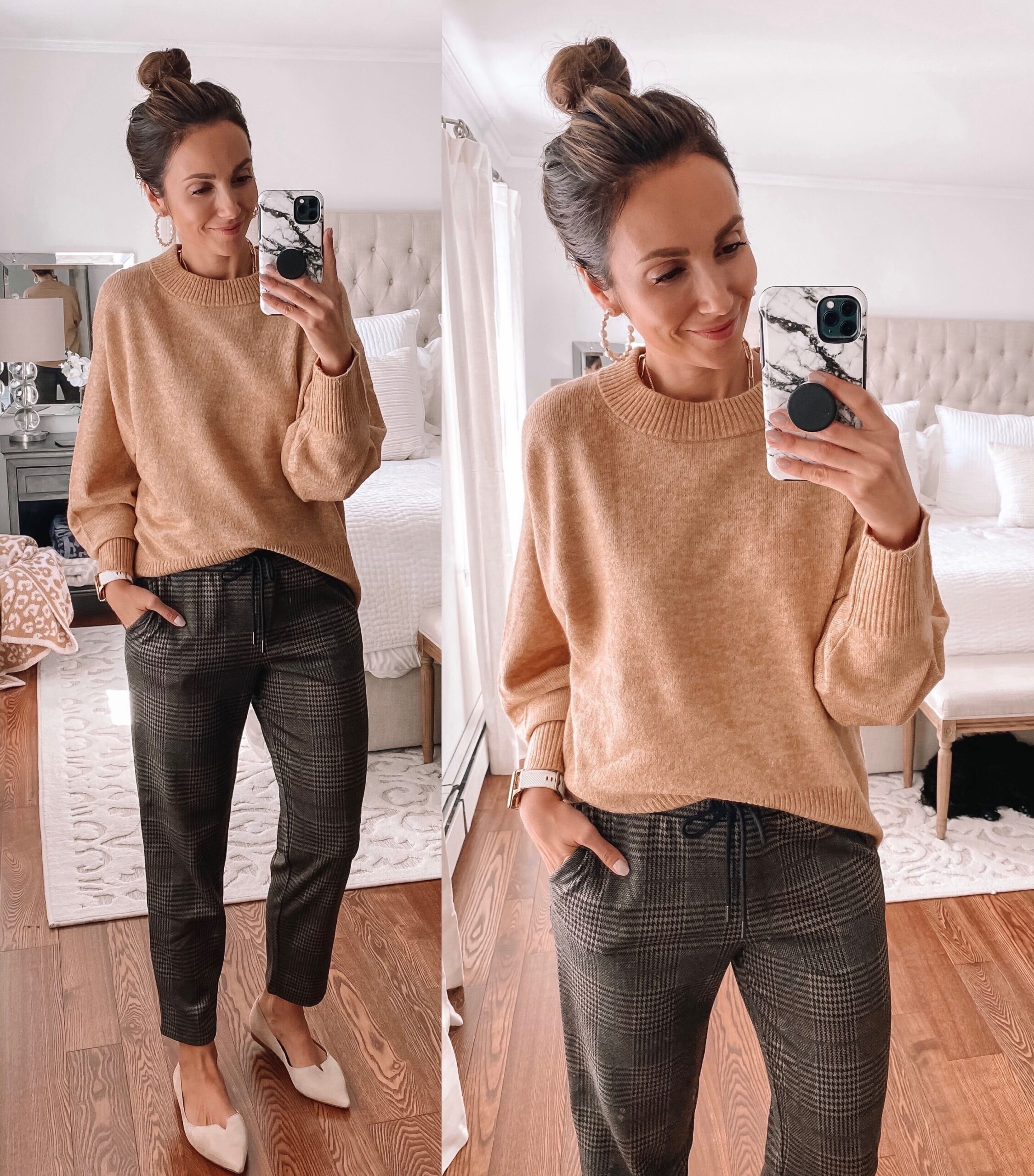 9. LEOPARD PANTS – Another great workwear option are these pants. The leopard print is so trendy, but they are so comfortable and stretchy to wear and I'm glad to see you girls are enjoying them.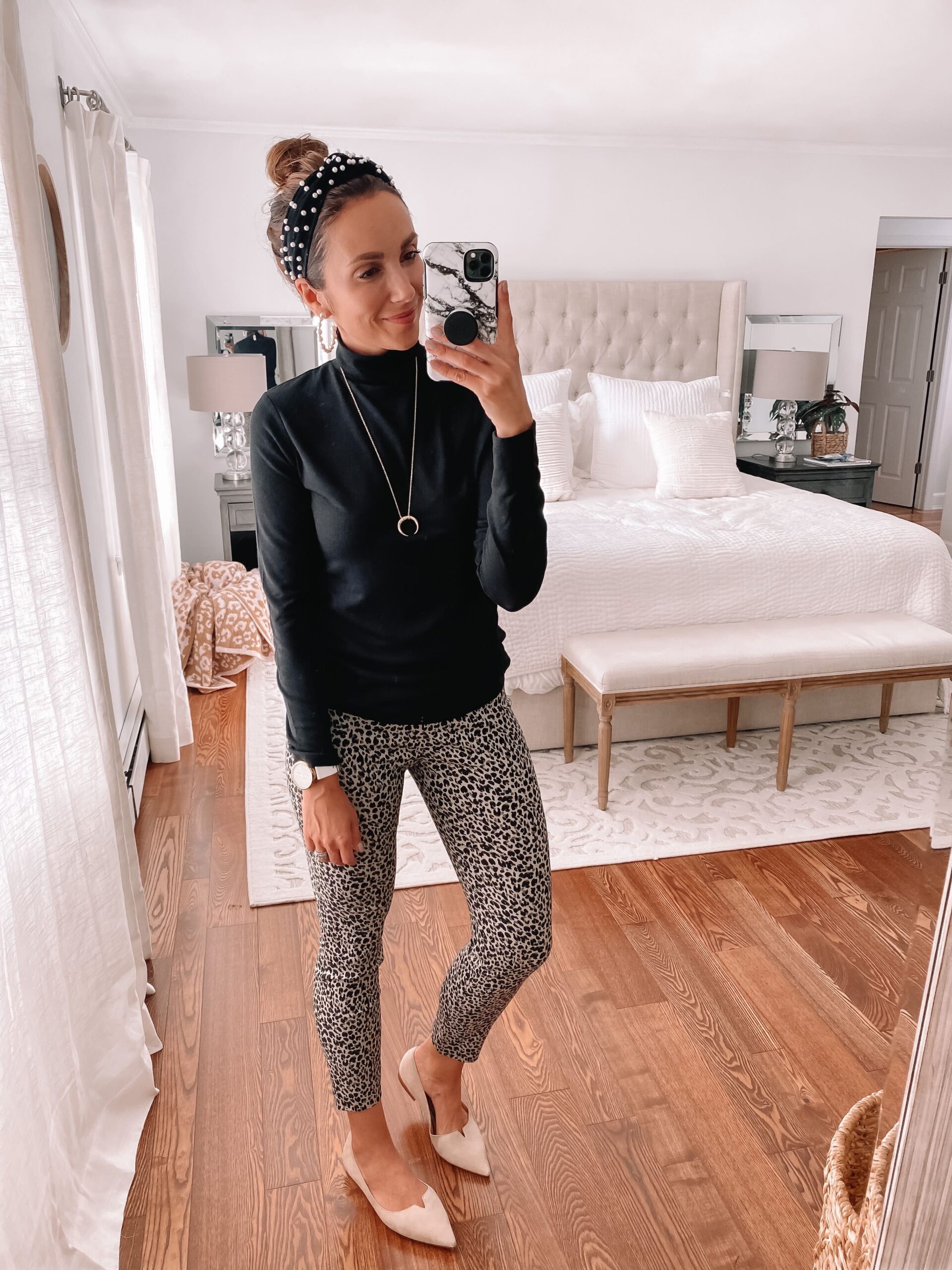 10. LEOPARD TANK – Such a cute J.Crew find that continues to be on sale! Grab this tank now for just $23.