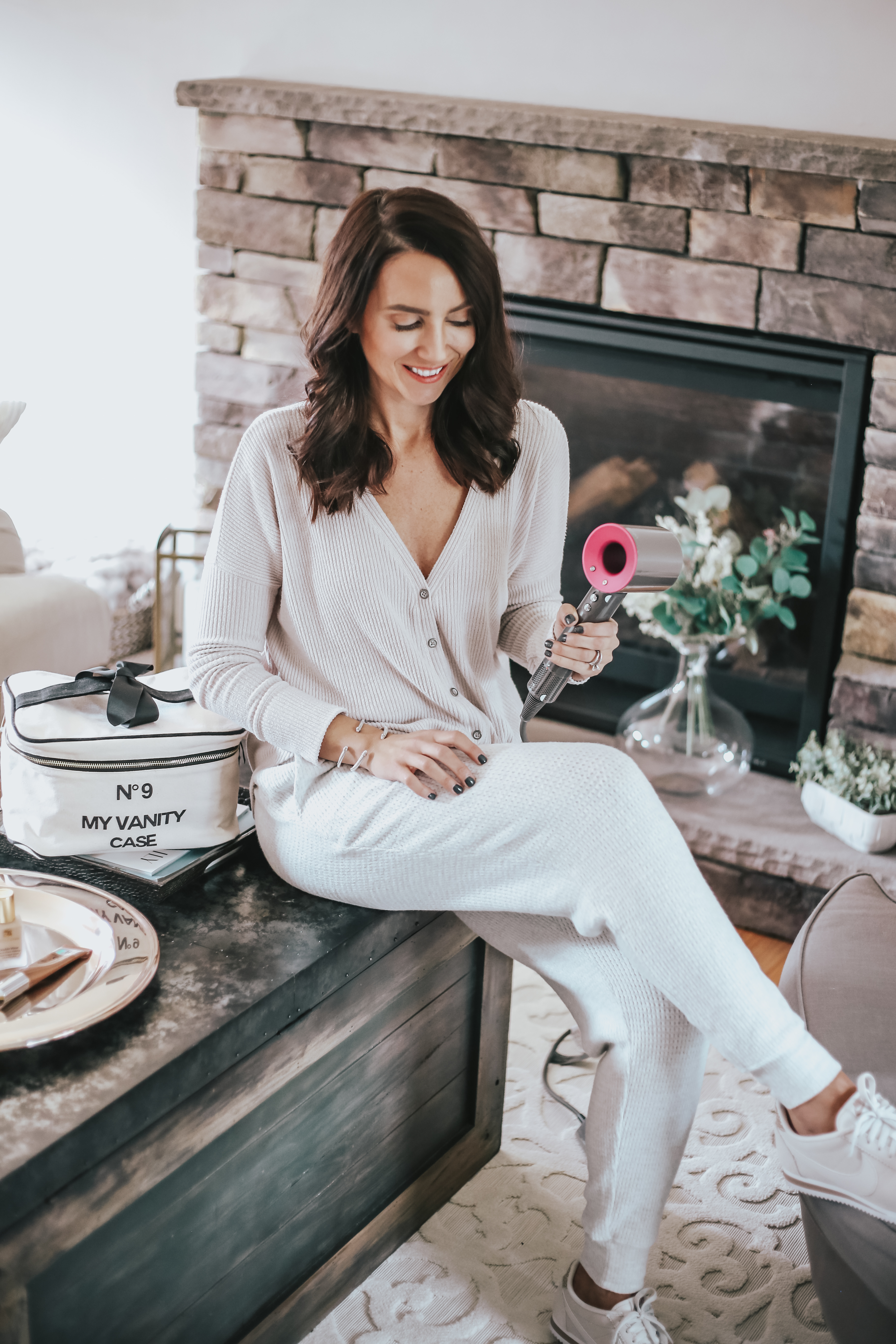 Happy Thursday girls.
This post has been highly requested, ever since I shared with you how much I dislike washing my hair (and many of you agreed). I don't mind the actual process, rather than the time it takes, especially in the morning. Maybe because our household is giving morning madness a whole new meaning. When you have little kids, getting them breakfast and ready for school is a task on its own. Then add getting yourself ready for day, and mad dash for the door to make the school drop off just in the nick of time.
I am so happy to finally share my tips with you all on how to keep your hair looking fresh and clean in between washes.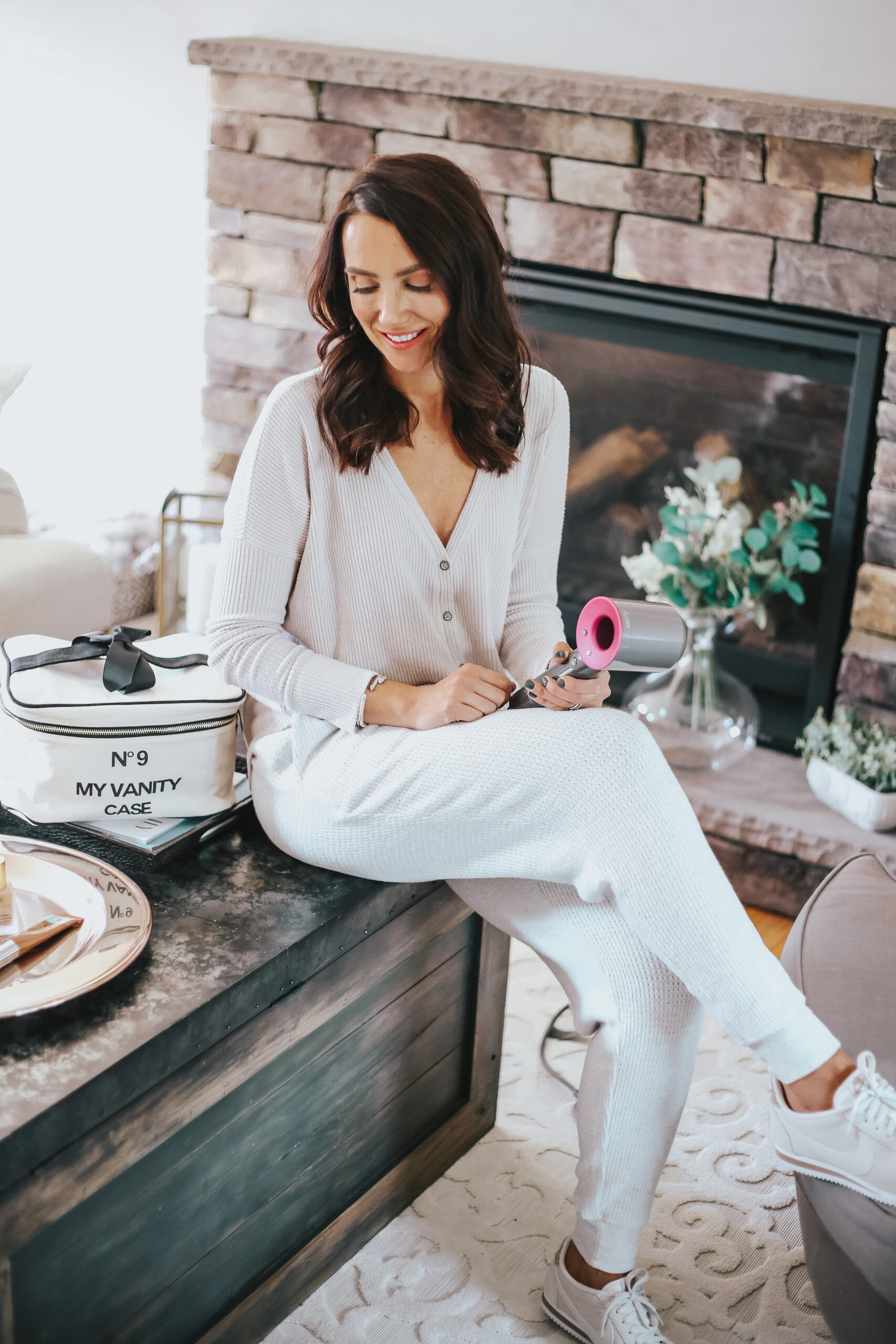 Tips for keeping your hair looking fresh and clean in between washes.
I don't know whether I should be proud or embarrassed to admit, that I only wash my hair 1-2 times per week haha But I have been able to finally narrow down the products that will 100% keep your hair looking fresh and clean in between washes. Best part about having "dirty" hair is, that it styles so easy and maintains the desired voluminous / styled look. I find that my fresh hair tends to get flat and shapeless easily. Most of the products and tools I use can be easily found on eBay.
If you are new to shopping on eBay, the website is super easy to navigate, just narrow your search by category or type the product name in the search bar. Also, did you know 80% of merchandise sold on eBay is brand new, and I think one of the most common misconceptions is that you have to bid, when in fact most of the items are available with "buy it now" option.
SALE ALERT: eBay is offering 10% off any purchase with code PICKUPTEN (vaild 10/25-10/26) click HERE to claim

Day 1: I wash my hair and blow dry it using DYSON hairdryer. Then I curl my hair using T3 1-inch wand. Quick note on the Dyson hairdryer. It is a splurge worthy tool for sure. However, did you know you can grab one of these amazing dryers more than 30% OFF? Yes! You read that right, probably one of the best kept secrets… you can buy the Dyson hairdryer directly from the manufacturer (it is a factory refurbished, but pretty much brand new model) on Ebay more than 30% OFF!!! You can check out other amazing EBAY deals HERE. *** today only, you can grab additional 10% OFF with code PICKUPTEN, which means this hair dryer could be yours at nearly 40% ***
Day 2: I use Living Proof Dry Volume blast, and Body builder to refresh my do.
Day 3: Dry Shampoo does its magic. I swear by Batiste Dry Shampoo. I spray it and let it sit for 5-10 min before brushing out my hair. If needed, I will touch up few curls (if my hair looks too undone). Finish off with Living Proof Dry Volume Blast and Body Builder sprays.
Day 4: I spray Dry Shampoo at the roots and the rest of my hair with Bumble and Bumble prep spray. Wait 5 min-10 min, then brush it. Since my hair is damp from prep spray, I quickly blow dry it with my Dyson hairdryer. On day 4 I typically restyle my hair with the curling wand, and finish the look with Living Proof Dry Volume Blast and Body Builder Sprays.
Day 5: Girl wash your hair! haha or if you're feeling good (or you slept in and have no time) repeat steps from Day 3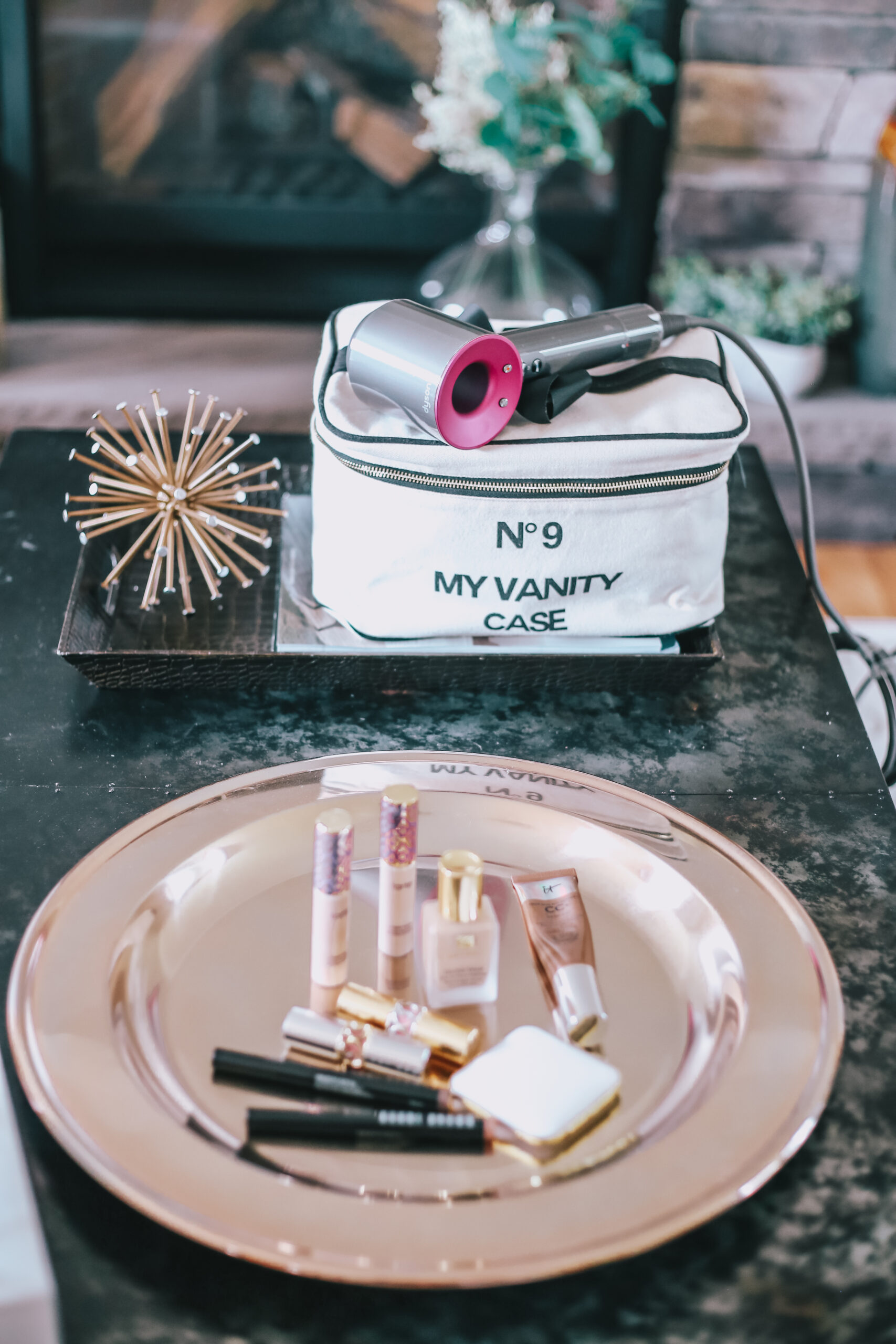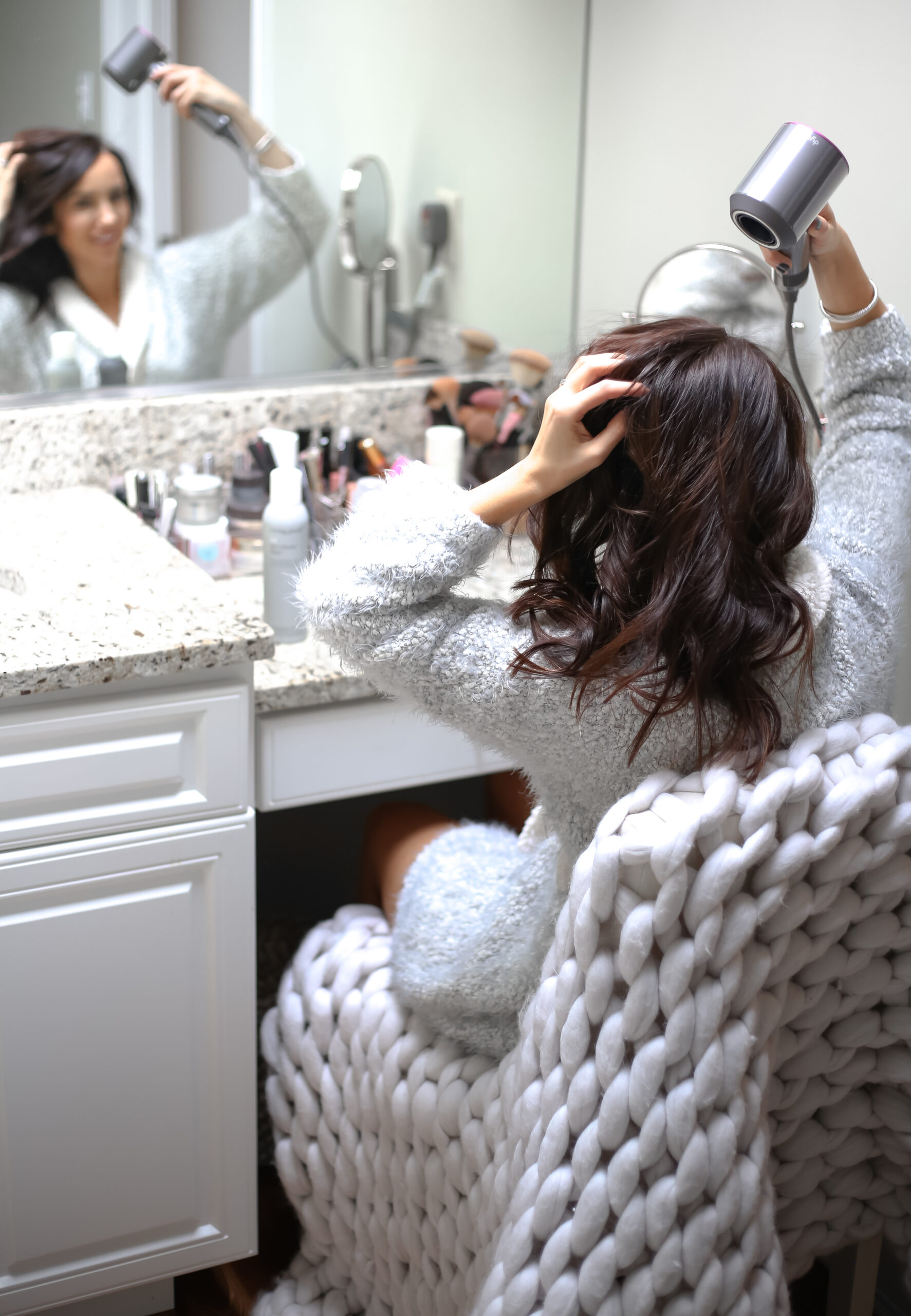 Restock you Makeup with Ebay
I also wanted to share, you can find amazing deals on your favorite makeup brands. When it's time to restock your beauty bag, check out eBay for some great finds on brands like Esteé Lauder, Tom Ford, Dior and YSL. My holy grail foundation is the Esteé Lauder Double Wear, but sometimes I find it too heavy for everyday wear. I came up with a little trick to make it more airy. I add a pump or two of IT Cosmetics CC bronzer to the foundation. It makes it lighter, adds a bit of warmth and illuminates your skin. I encourage you to try it, promise you will love it. Also since CC bronzer has been sold out pretty much everywhere, I was able to find it HERE.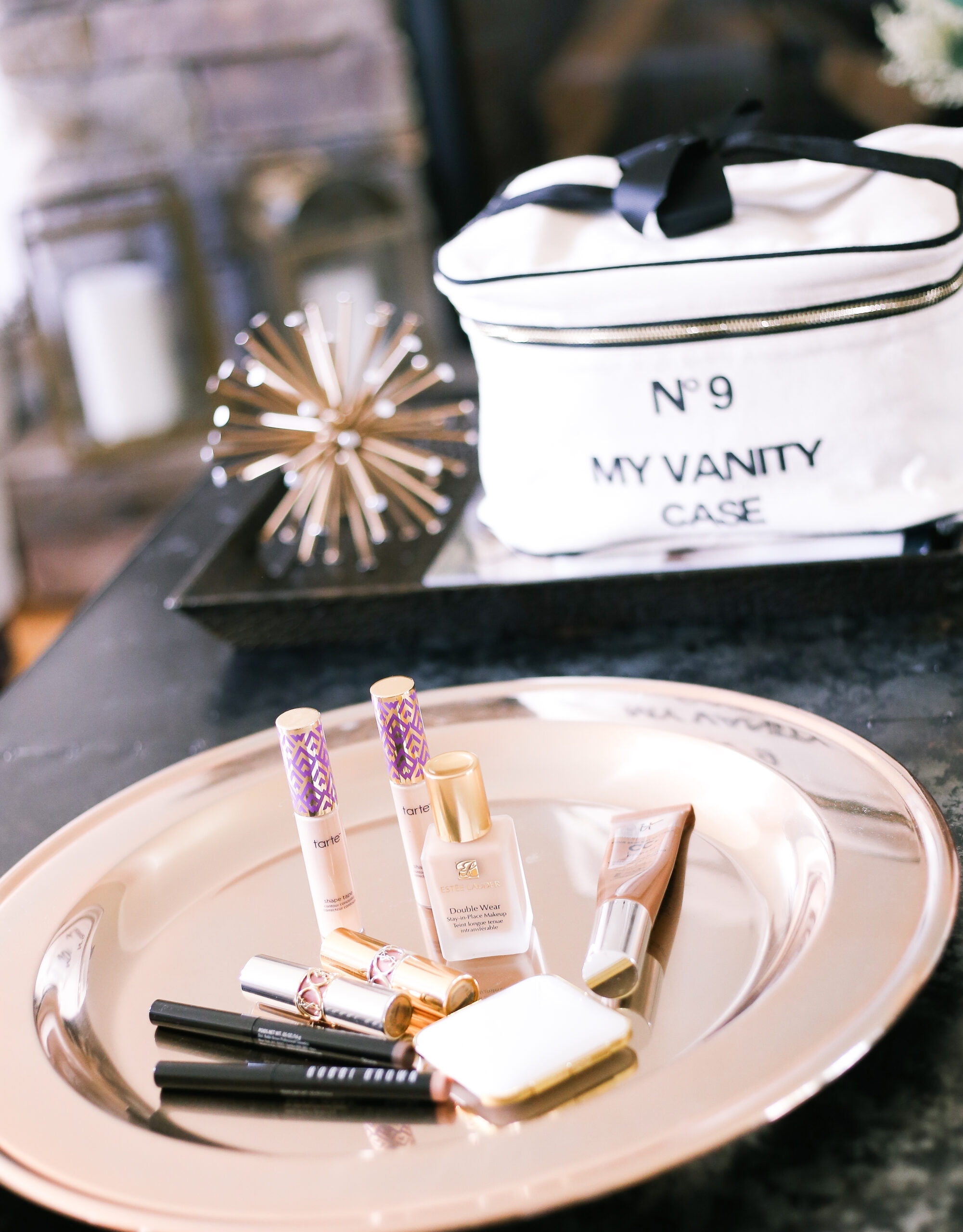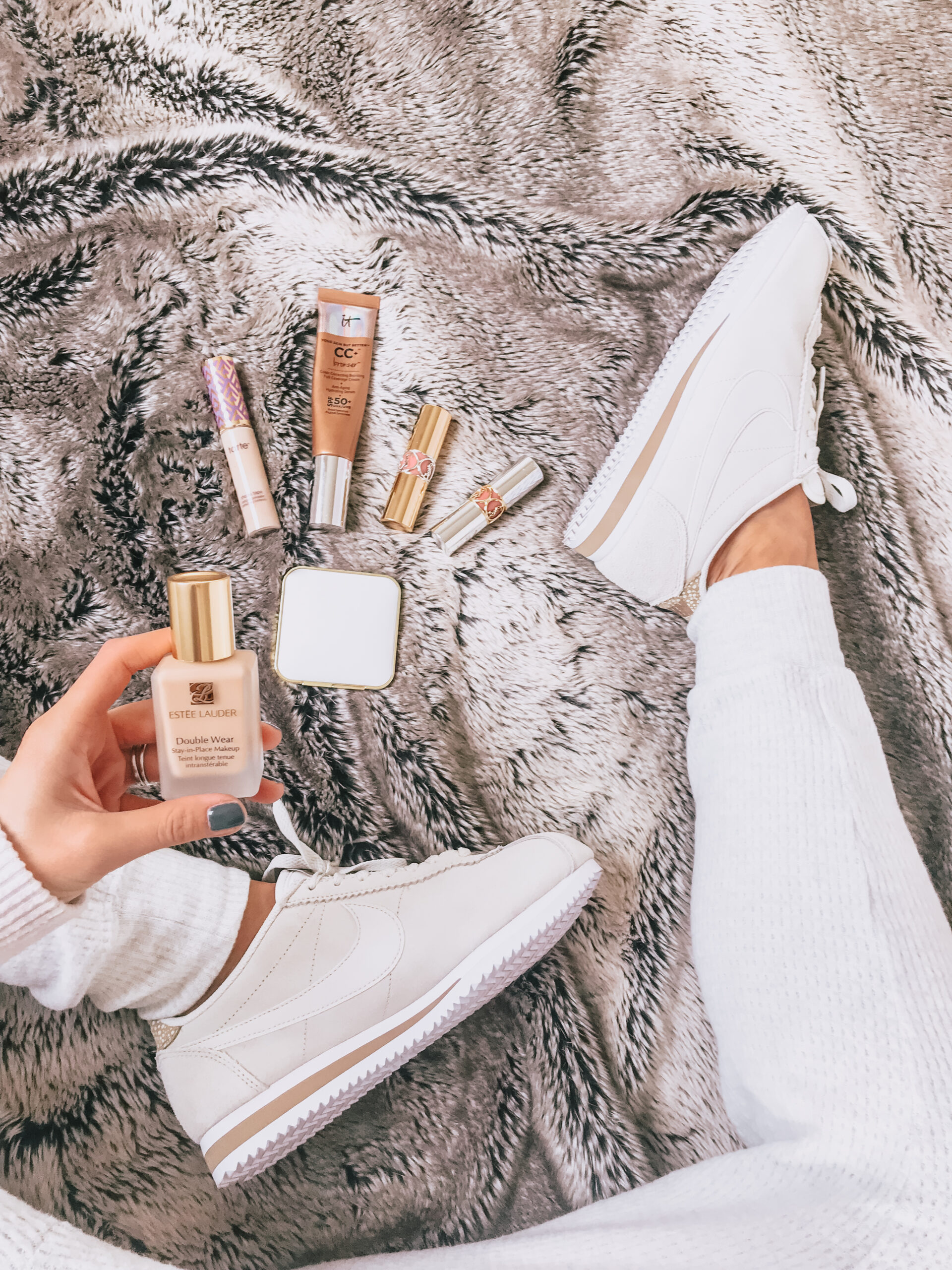 Thank you so much for reading. I hope you girls find these tips helpful.
And thank you to RewardStyle and Ebay for sponsoring this post. As always, all views and opinions are mine.
XX, Anna