Friends it is official…I have registered for the Long Island Half Marathon. I am so excited! If the idea of running 13.1 miles doesn't sound appealing to you, my friend, you are not alone. I cannot stand the idea of getting on the treadmill. It is quite boring, and as a mom, going out for a run, is not always an option. So why did I sign up for this madness? Let me fill you in.
So last Sunday I went to NYC to meet with my girlfriend. She just completed the NYC half marathon. She killed it! Under 2 hours! I was so happy, and so proud. It took me back to when I ran my last race. I just remember the adrenaline, excitement and sense of accomplishment … all at once. I literally had tears in my eyes as I crossed the finish line. One of the best feelings in the world! I promise. Witnessing my friend experience that, made me crave this feeling. (I mean – can you crave a feeling???)
This particular race I registered for is May 1st, which is 6 weeks away. I actually googled to see if you can train in such short period of time. Apparently anything is possible. I am in pretty good shape right now. After my son turned 3 months old, I started working out. And I have been pretty consistent in exercising 4-5 times per week (25-30 min high intensity workouts at home). Therefore I feel confident I can do this.
After some research I came up with the following plan.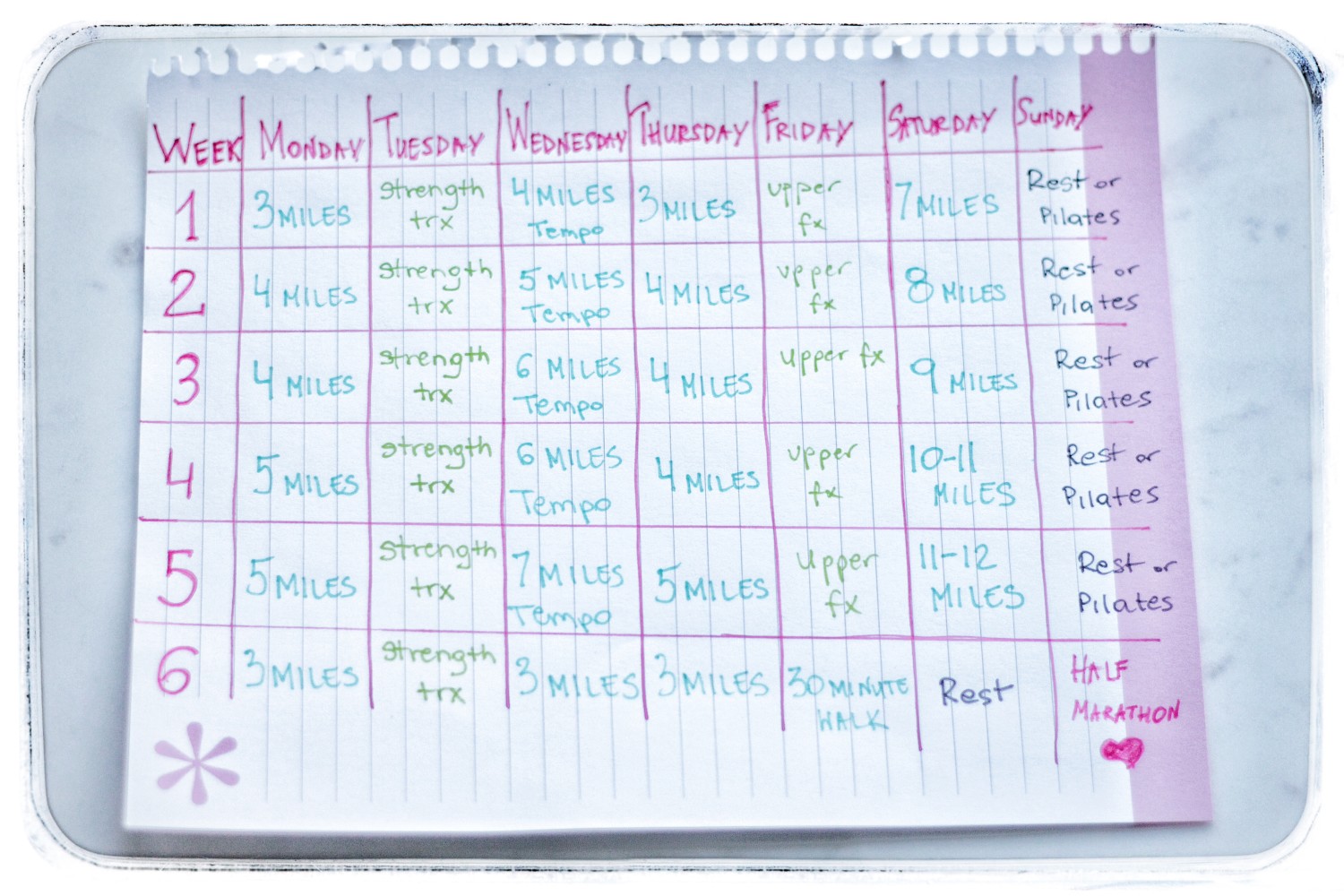 I plan on running 4 times a week: 2 shorter runs, tempo run and long run. So if you are like me you may not know what a tempo run is. The way I understand it (disclaimer… this is not a running blog, so do your own research ), during this run I push myself and run as fast as I can for a period of time, slow down, then pick it up again. This is to get your body used to the exhaustion, so it knows what it feels like and how to push through it. And of course there's something about lactic acid build up….blah, blah, blah… I am also planning on keeping up with plyometric/ weight based work out once a week. And 2 rest days. Yes I am calling upper body work out a rest… I need to have toned arms for the summer. And on Sundays I will attempt a super quick Pilates work out. I am not a fan of yoga or Pilates, however after a week of running a little stretch will feel amazing.
Yesterday, I went to a local running store and got fitted for new shoes. I have to tell you, it has been a while since I had such a great experience at the shoe store. They evaluated the way I run, they suggested appropriate sneakers, and then…placed them on my feet. Yes! full service. So here they are. What do you all think?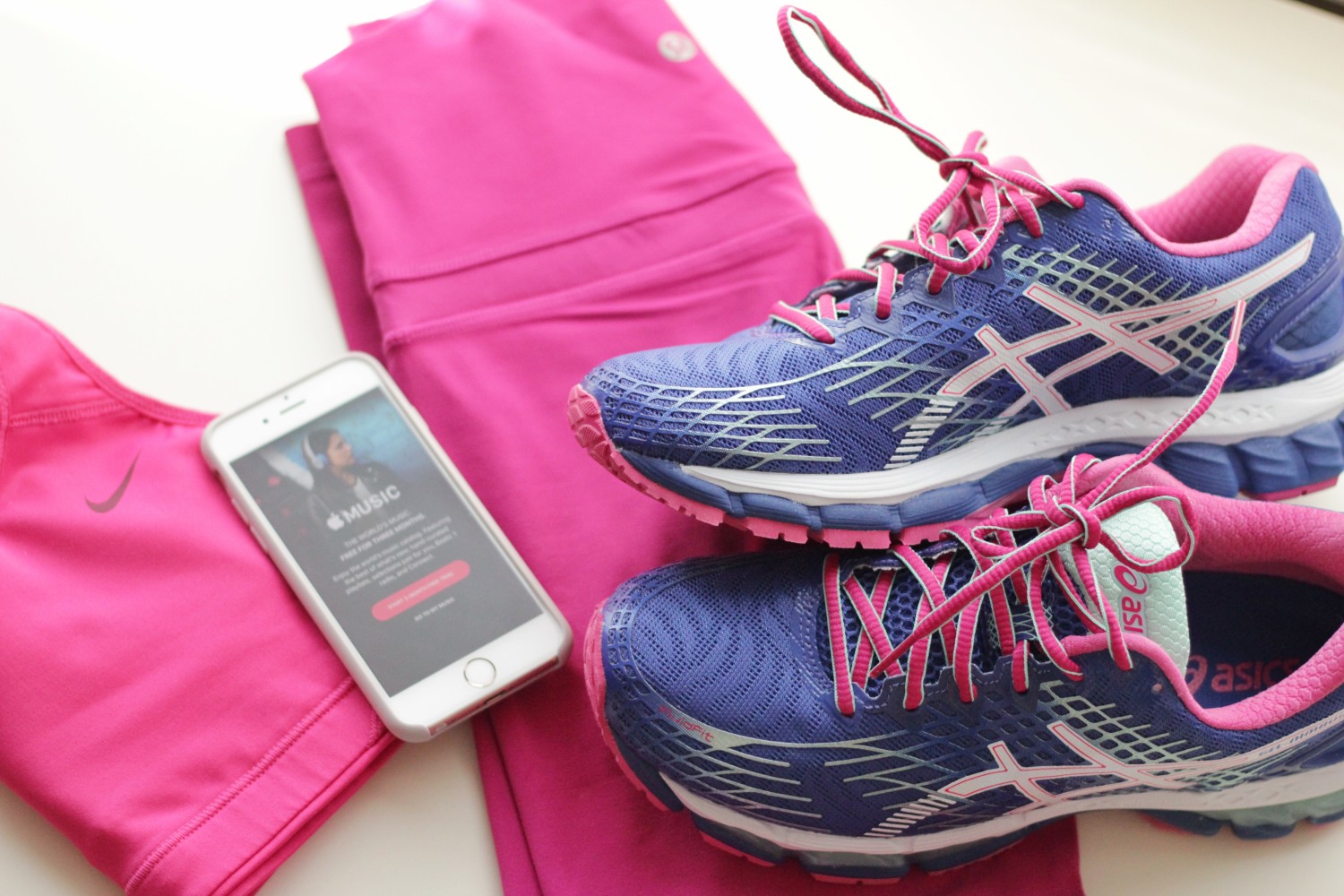 I had the great pleasure of putting them to the test today. Verdict: I do love them. I see now how important it is to get appropriate footwear for your pronation (how your foot moves between strides).
Today, I had to put my little man in a jogging stroller (he would not take a nap in the crib, and the weather was just right- I call that a perfect storm).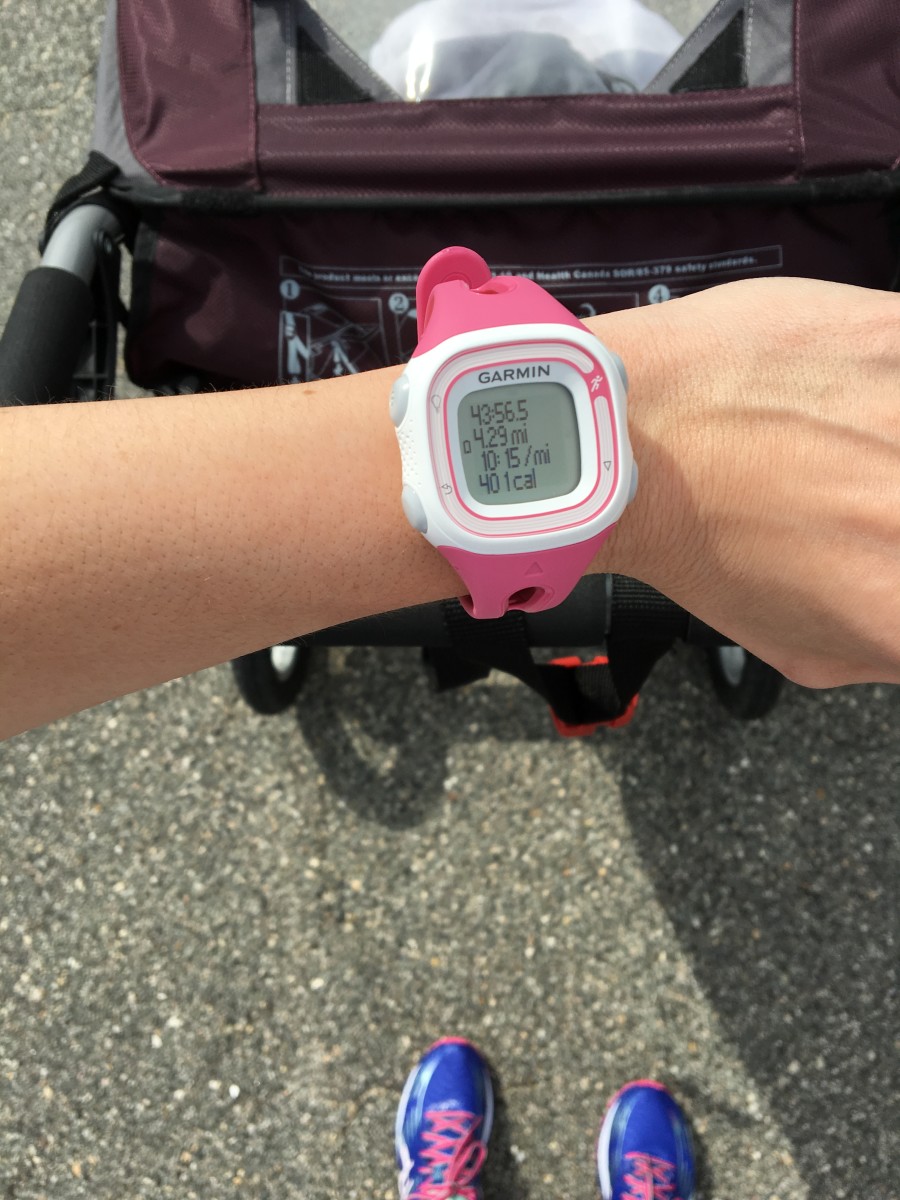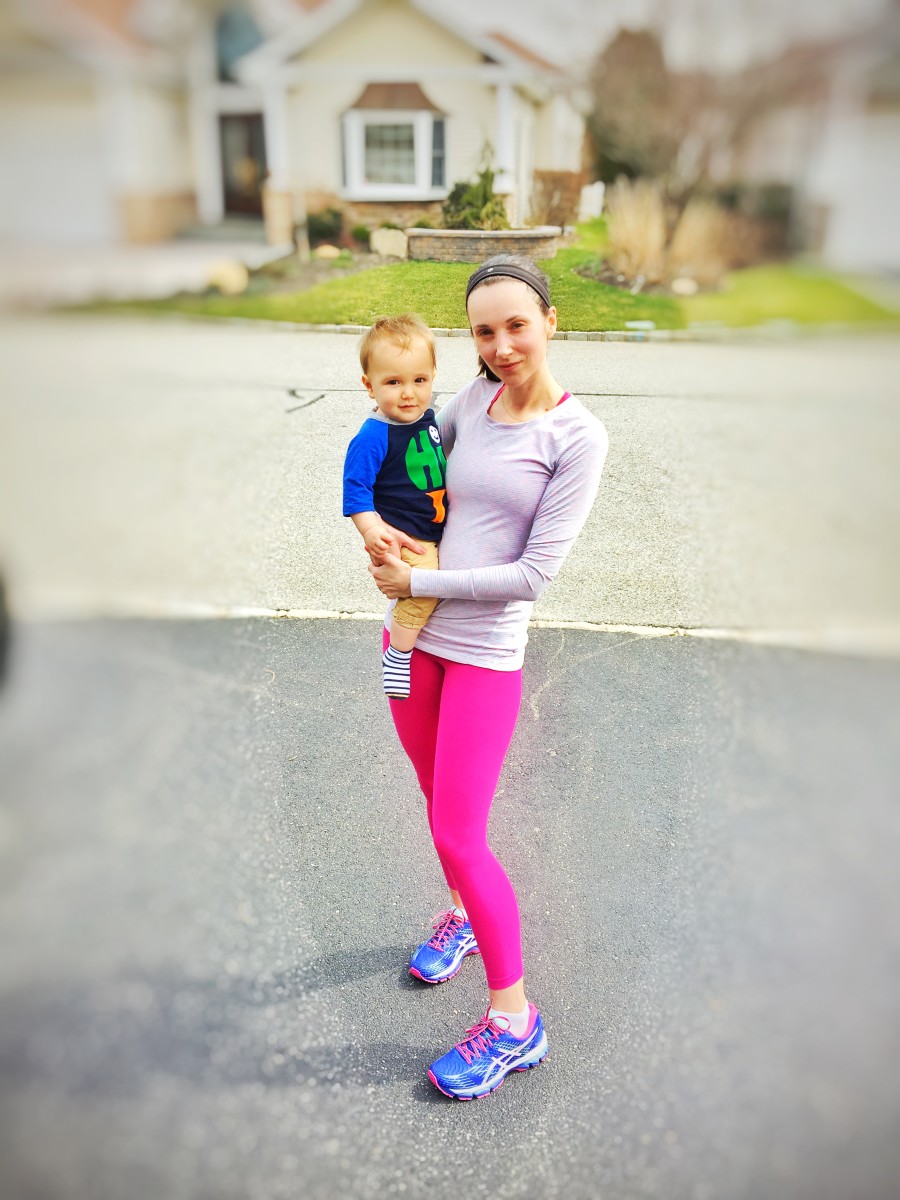 Okay, I am not impressed with the stats either… Would you give me more credit if I told you this has been the longest run I have completed in almost 2 years. And I was pushing a stroller, and there was a 24lb baby in the stroller, and I was running in my neighborhood which has hills….
I think you get the point, that I want you to be a tiny bit impressed, right? Bottom line is this… I completed my run. I am going to stick to my plan. It is not going to be easy. I have a 10 month old who sleeps like a newborn. And I am still nursing him. So let's just be honest, it is an aggressive goal. But as Walt Disney said … if you can dream it, you can do it. BTW… don't I look glam in this picture?
I have few more goals attached to this one. One is to stay on top of my nutrition. I am a foodie, so this will be tough. Protein, complex carbohydrates, fruits and veggies.  This actually sounds awful, right? But I will be posting my favorite smoothie/ protein shake recipes soon. I do love, love, love shakes! If you have a favorite recipe or favorite protein powder, please share in the comments section.
It is getting late, so I should call it a night. Check out the the picture of my friend from the NYC half marathon. Thank you for reading.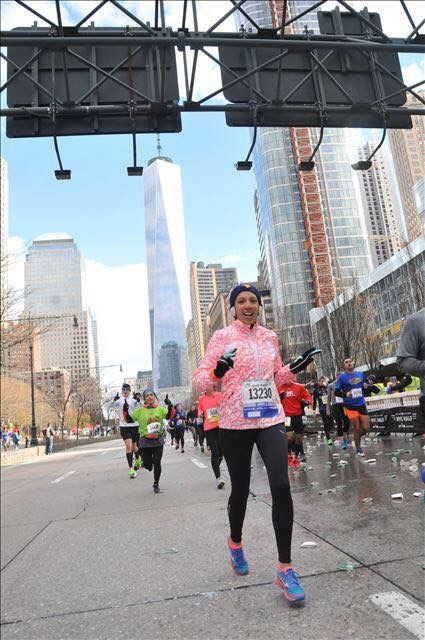 XO,
Anna