Cozy Holidays.
We are getting cozy for the holidays in the Monteiro household. Thanksgiving is just few days away and for the first time ever we got the tree up ahead of the schedule. I am thrilled, John on the other hand, not so much. The house is almost completely decorated (you can read more about my holiday decor in this post HERE).
Nothing says cozy holiday style like lounging in plaid PJs, wrapped in cozy blankets, while sipping on hot cocoa. I have partnered with Nordstrom on this post, because they have such a great selection of women's style options, as well as great selection for the kiddos (and at all price points). And my darling baby girl Reese is joining me on the blog today eeek. Let me tell you, she loved every moment of this shoot, from getting dressed, to posing for picture, and of course eating the gingerbread cookies.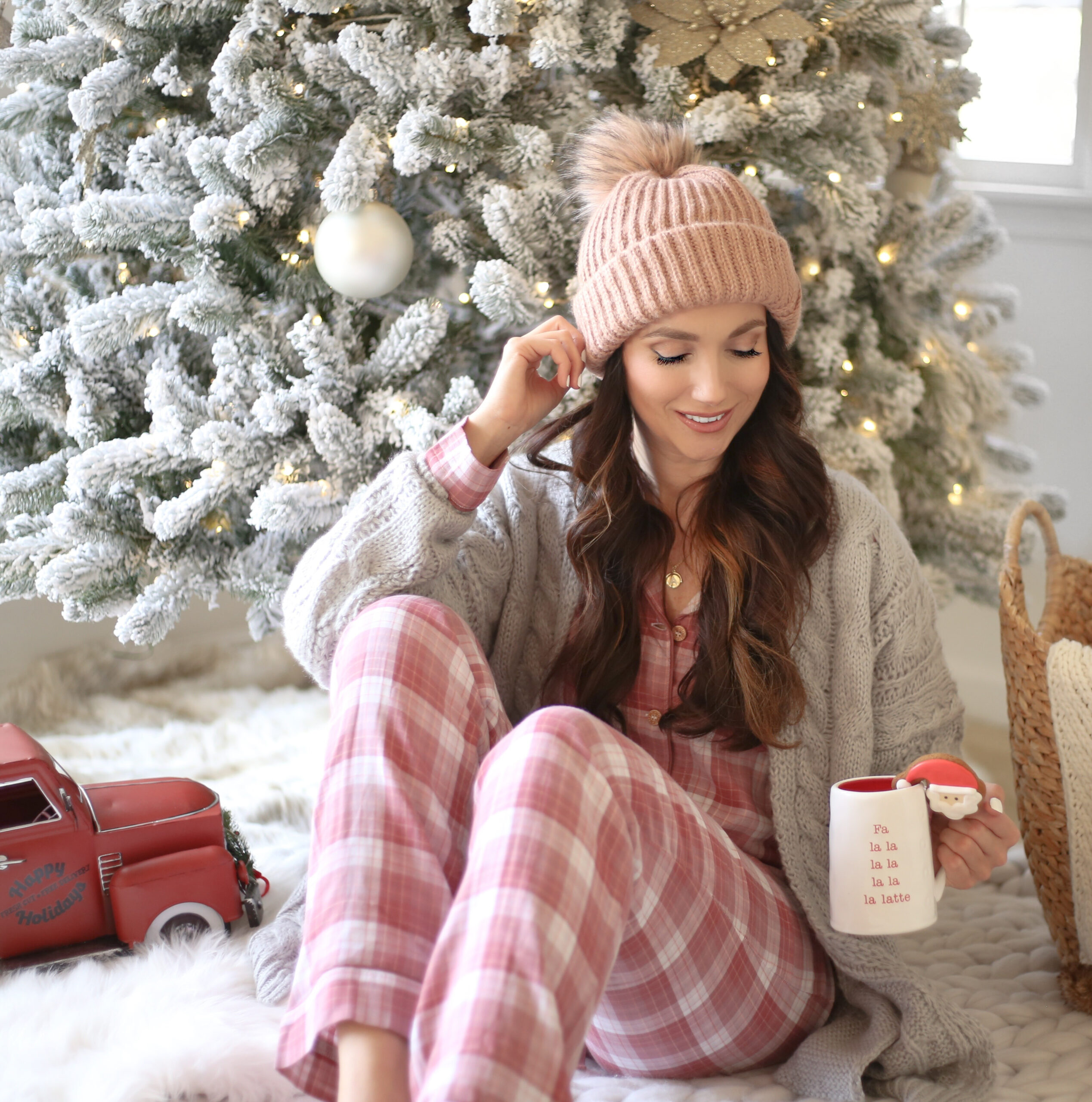 I picked up these plaid PJs at the mall several weeks ago. Why so soon? Let me tell you, holiday pjs sell out fast. So, do not wait too long to grab yours (see my favorite holiday PJs in this post HERE.) This plaid set is by UGG (similar option HERE). I get traditional plaid pjs every holiday season. And this set does not disappoint, it is not as thick as traditional pajamas, so if you get warm at night (raising my hand) this set is for you (wearing size S). During cold weather months I love layering my pjs with a cozy cardigan, especially in the mornings when the house feels cold (also just got picked up this one at the mall). And of course UGG slippers. They are hands down the best, I don't even look at other brands while shopping. I get a pair of new slippers every few seasons, often John surprises me with a new pair as a holiday gift. Reese is not into slippers just yet, but she adores her UGG boots. Would you believe I bought her a pair every year, since she was born. It is her sixth pair. I always buy the chestnut color. I just think it is so classic and "wears" well. This pair is almost identical to hers and on sale 33% OFF.
Cozy and Affordable Cardigans

Cozy Holidays – PJ Options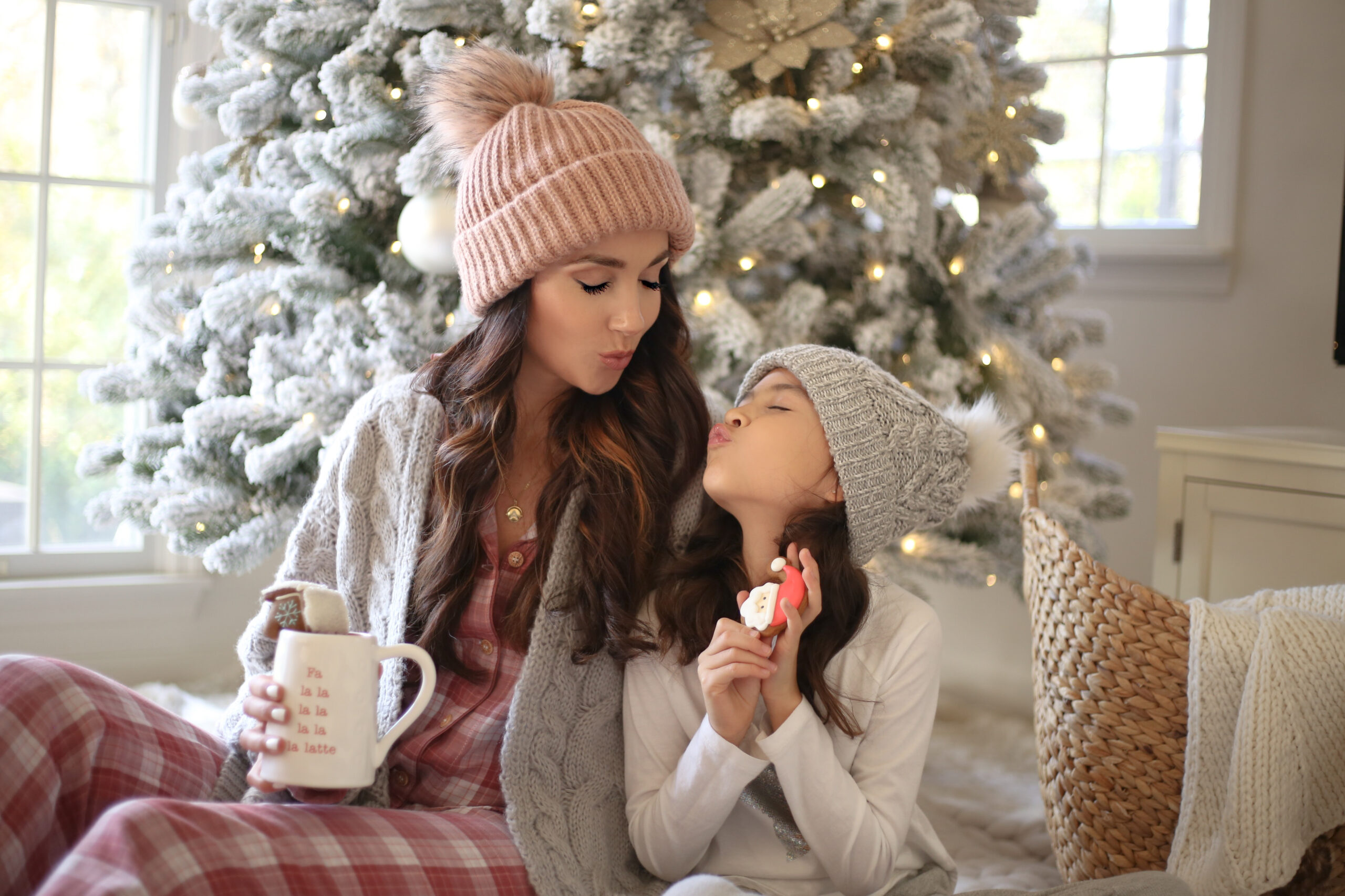 Ugg slipper options
I have rounded up my favorite slipper options below, but if you're not a slipper kind of girl, you have the check out THESE fleece lines socks with the cutest pompom detail.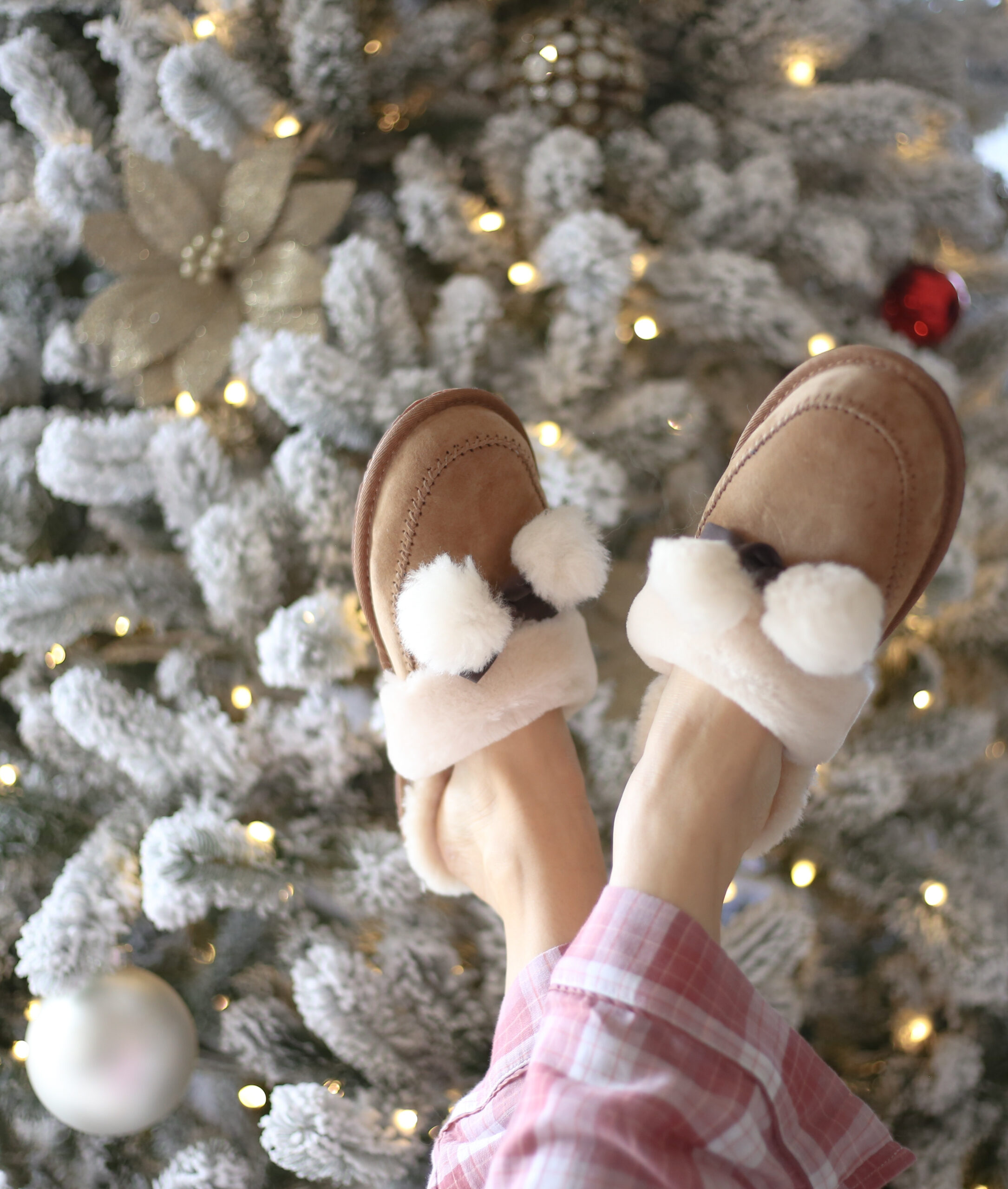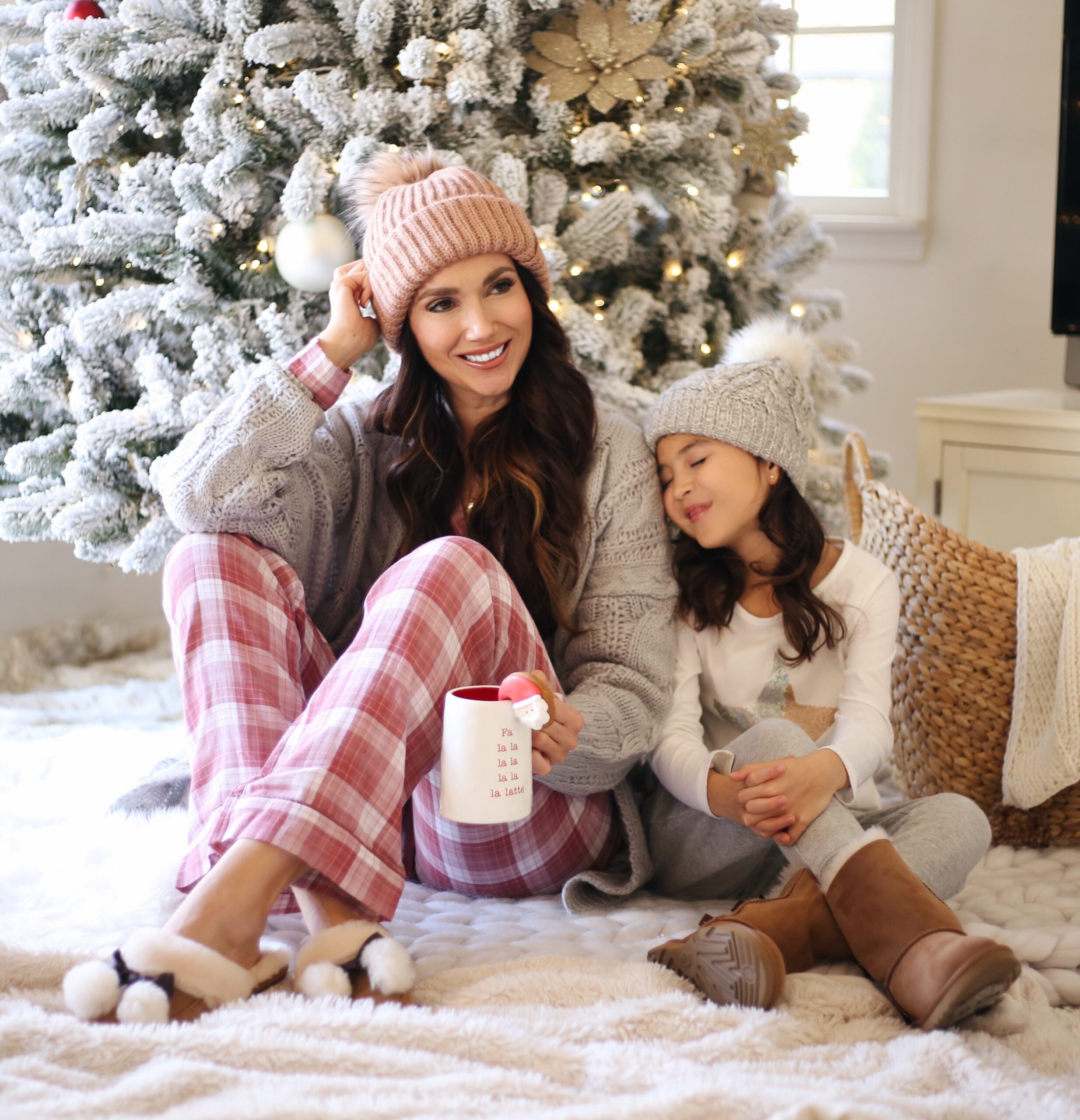 Cozy Holidays – Home Decor Options

Here is my cutie pie, I just can't get enough of this sweet face. And although her smile is toothless right now, it is so infectious and she brings so much joy to our life. BTW she requested to make more appearances on the blog hehe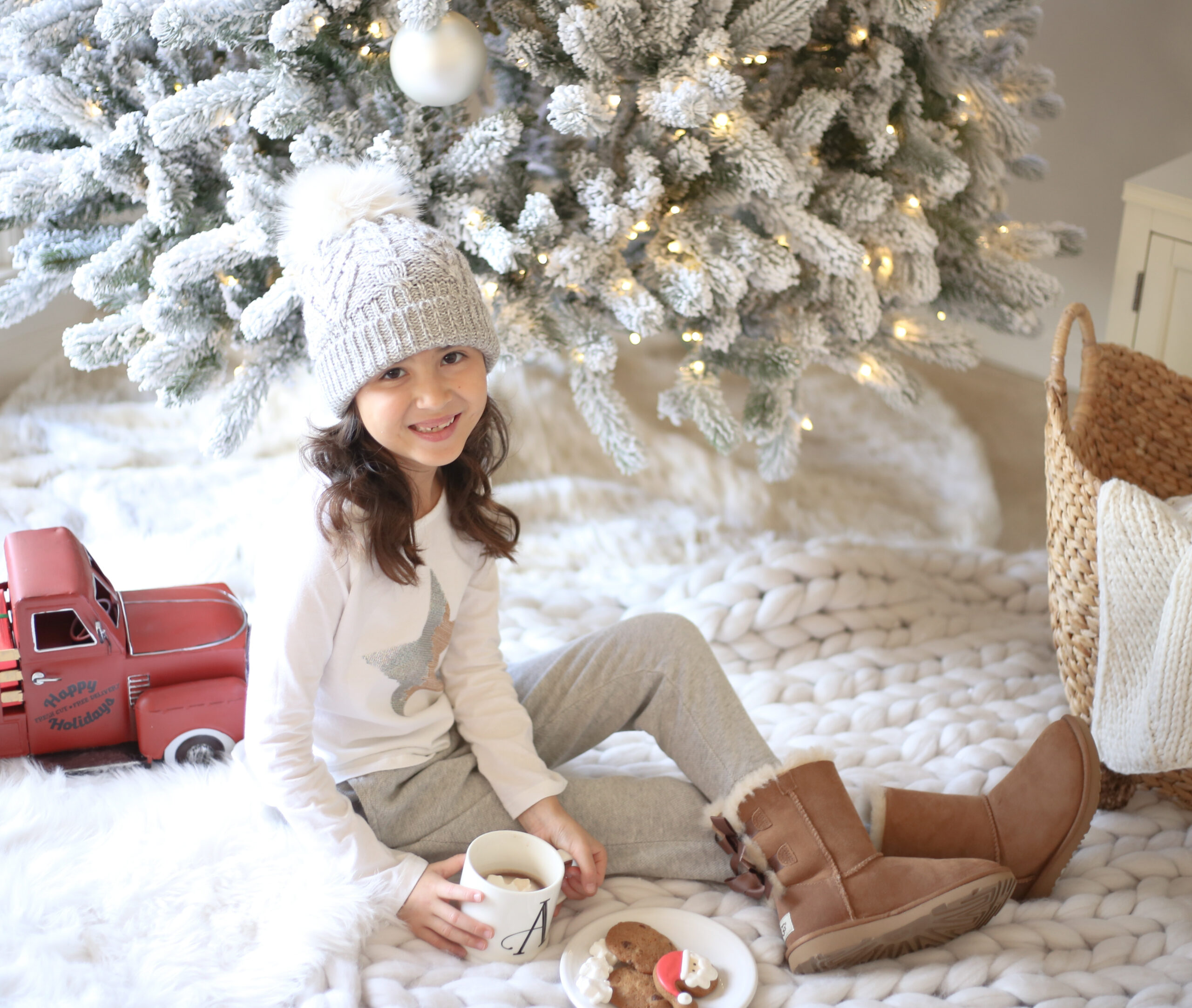 UGG options for Kids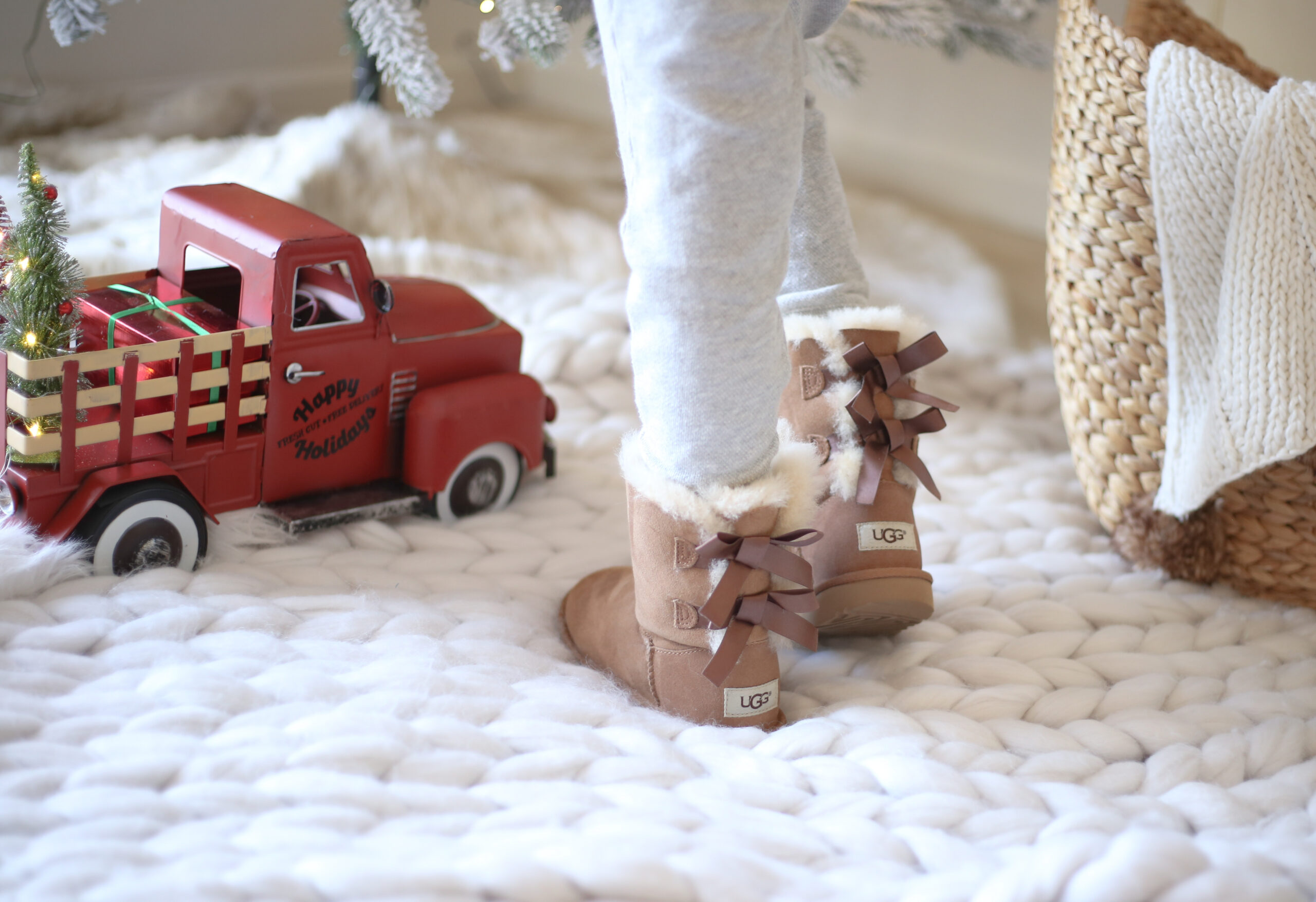 My favorite UGG booties

Thank you so much for reading! I want to wish you all a Happy Thanksgiving. Make sure to check back in for the round up of best Black Friday and Cyber Monday deals.
And very special thank you to Nordstrom for sponsoring this post.
XO,
Anna