Cyber Week Deals and Sales 2017
Current Sales
LOFT 50% OFF
Nordstrom – Amazing sale selction
Express 50% OFF
Abercrombie 50% OFF
Ann Taylor 50% OFF
Cyber Week Deals and Sales 2017 – Coats & Jackets
First of this wrap coat. It is so gorgeous. It can be worn to the office, parties, or dress it down and wear with jeans. I am wearing XS. MY jewelry is 30% OFF, and boots are 40% OFF.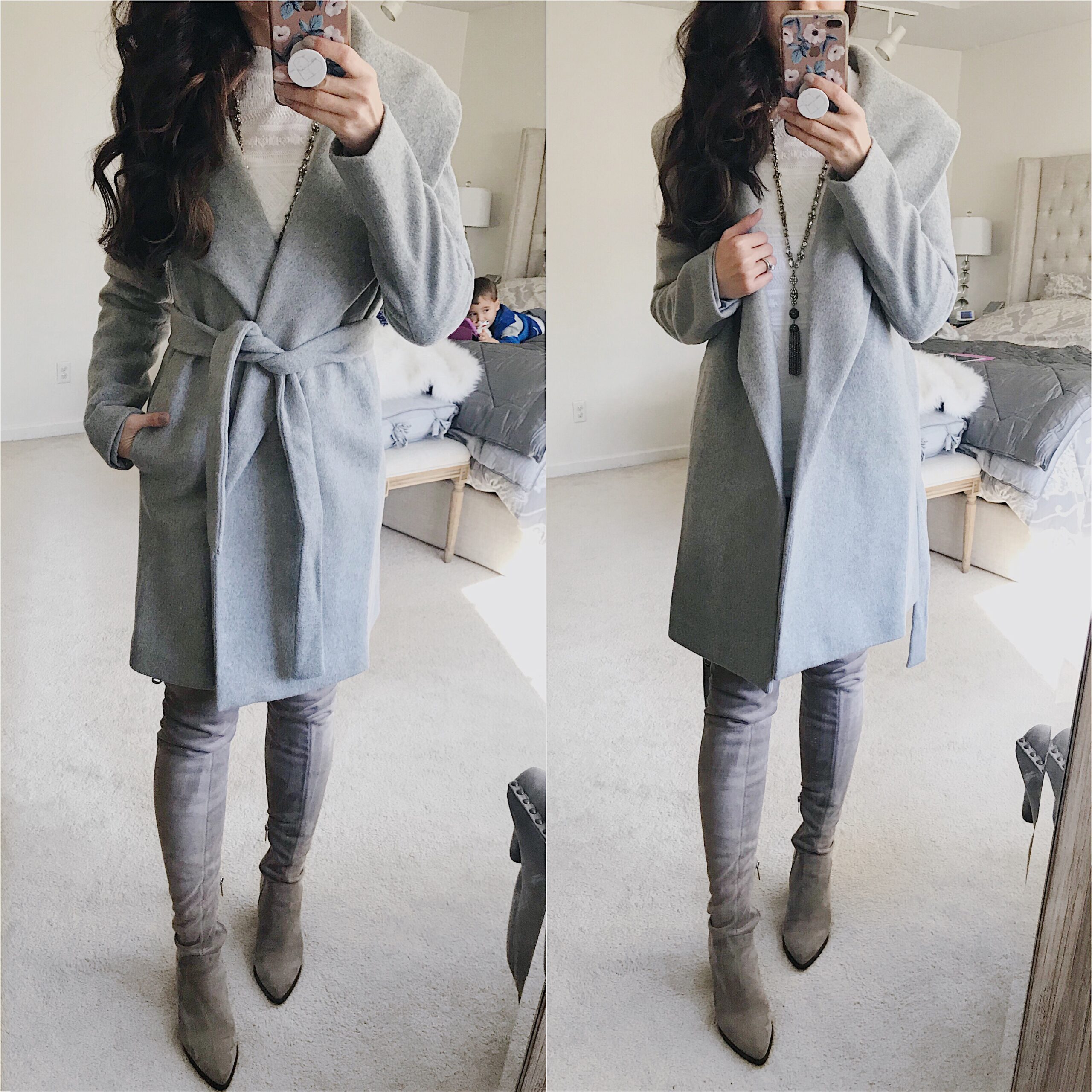 This coat was a new purchase this year. The quality is outstanding and it is currently marked down 50% I am wearing size 2. My mules are only $24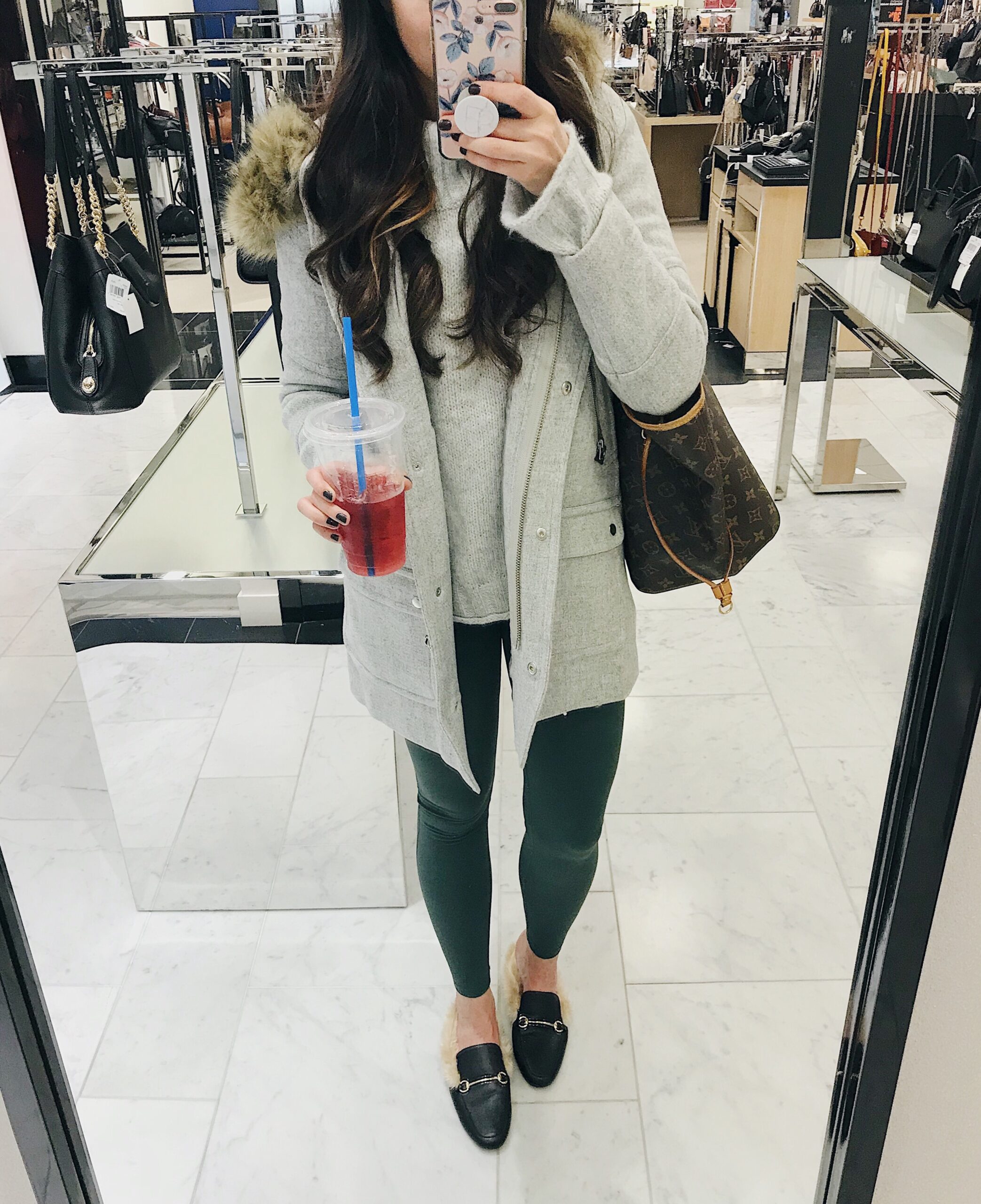 This coat is amazing. But is is selling out fast. I am wearing size Small. It is 40% OFF. My jeans are 50% OFF and under $40. I went down by one size in these. The tee is under $20 (fits oversized so oder true size)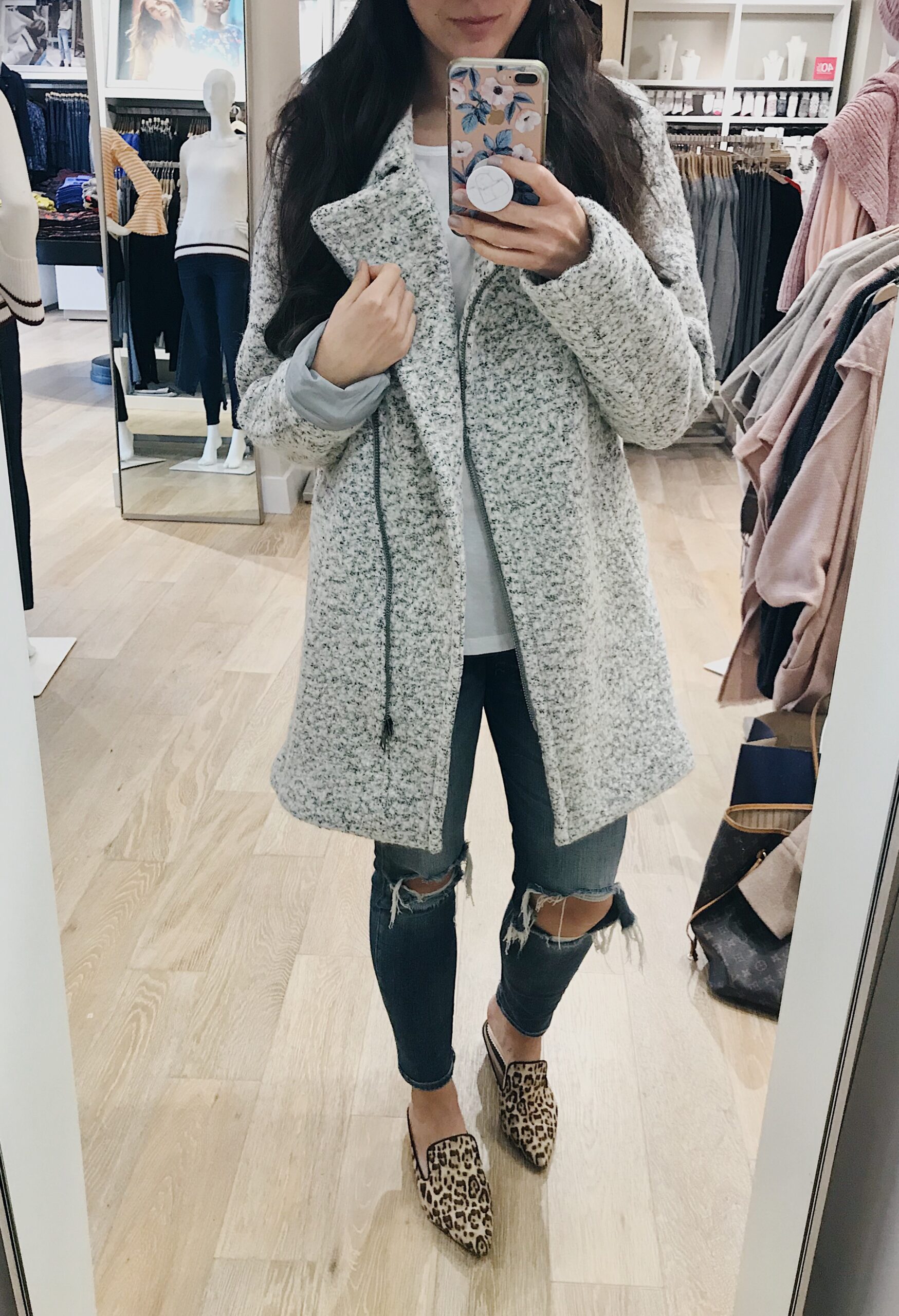 This came coat is gorgeous, so classy and you can wear it to work or dress it down with jeans. Wearing size US 4, it runs small so I would recommend sizing up. It is marked down 33% and under $85. My earrings are 30% OFF.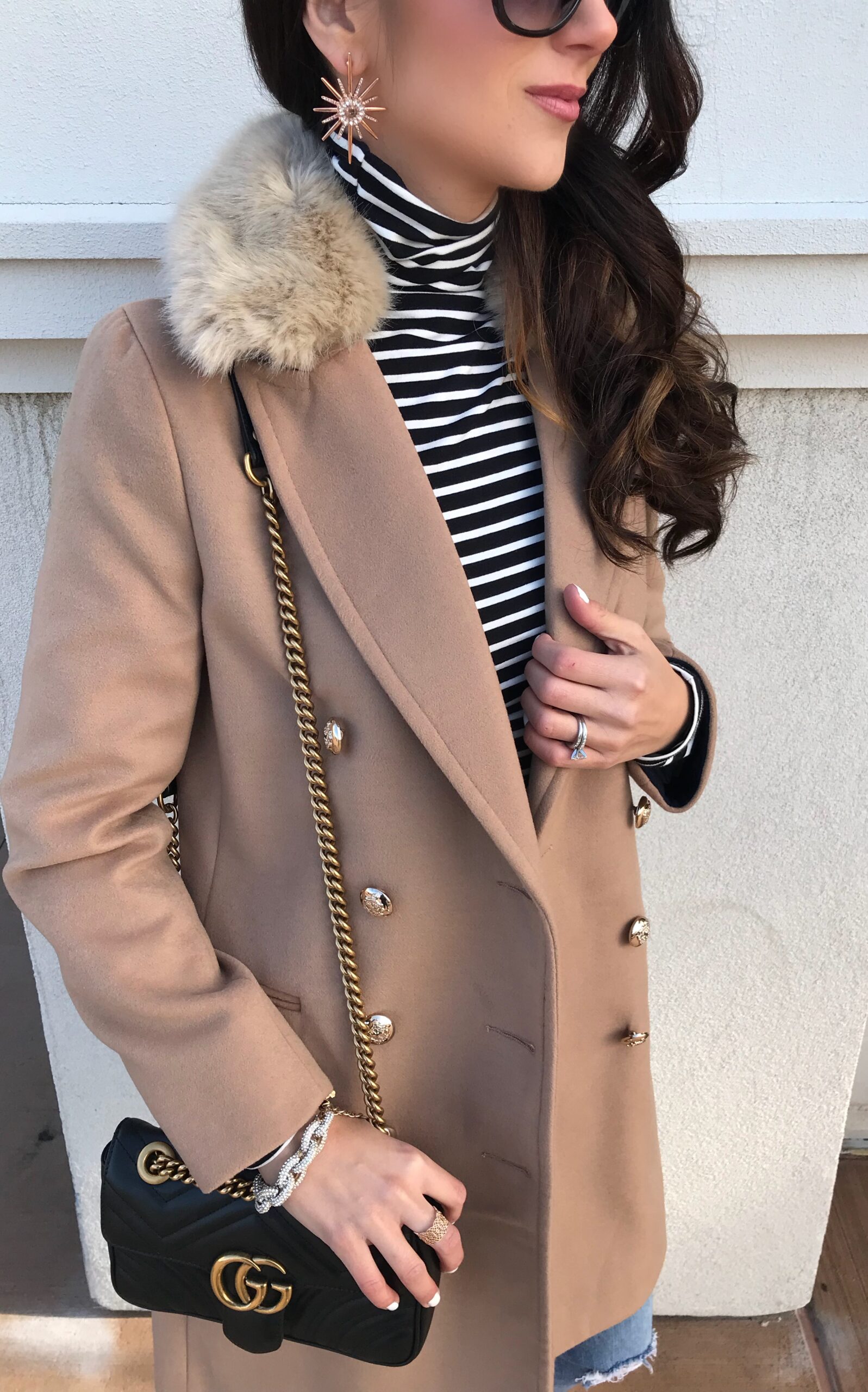 Great jacket options on sale

parka is on my wish list. I fell in love with it as soon as I tried it on in the store. The leggings are not on sale, but worth every penny. I bought them last year during black friday sale, and they still look amazing.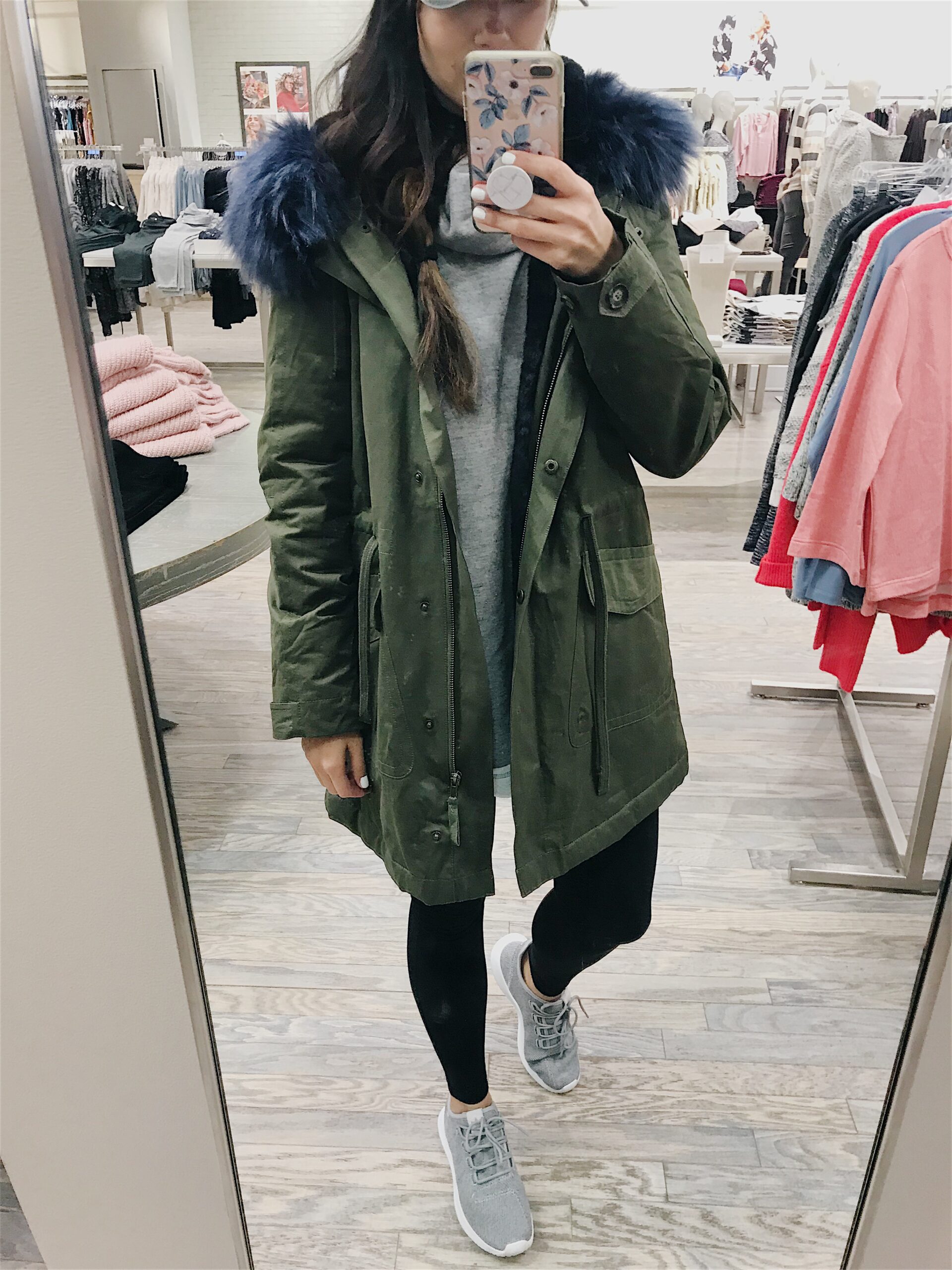 This ruffle utility jacket (in size XS) is 40% OFF and it is the perfect combination of edgy and feminine. It is still available in most sizes. I am also wearing size S in this $24 tee.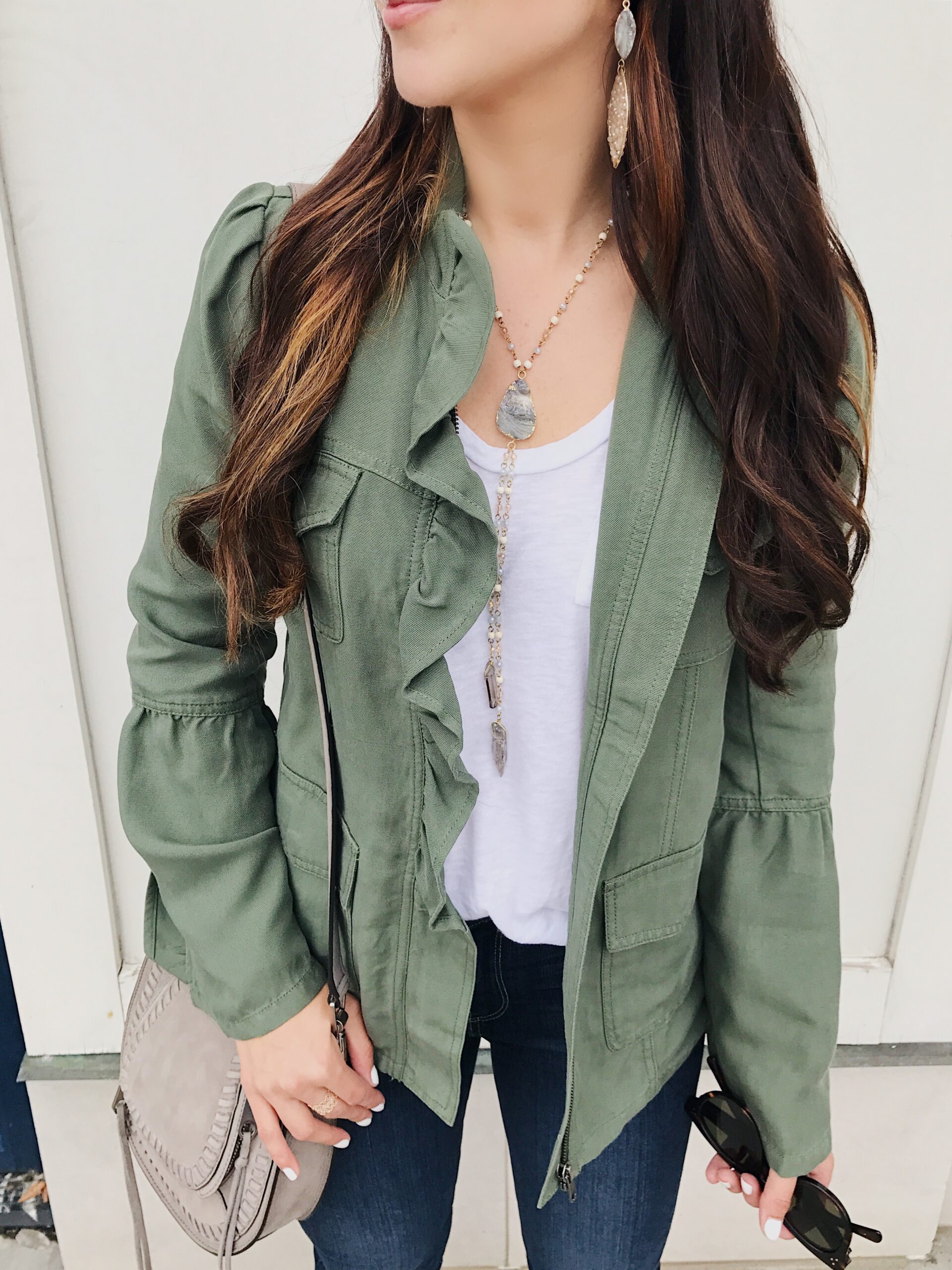 Cyber Week Deals and Sales 2017- Sweaters
Some of the best sweaters on sale.

All these sweaters are 40% OFF. Click on any thumbnail image to be redirected to this item on the retailer's website.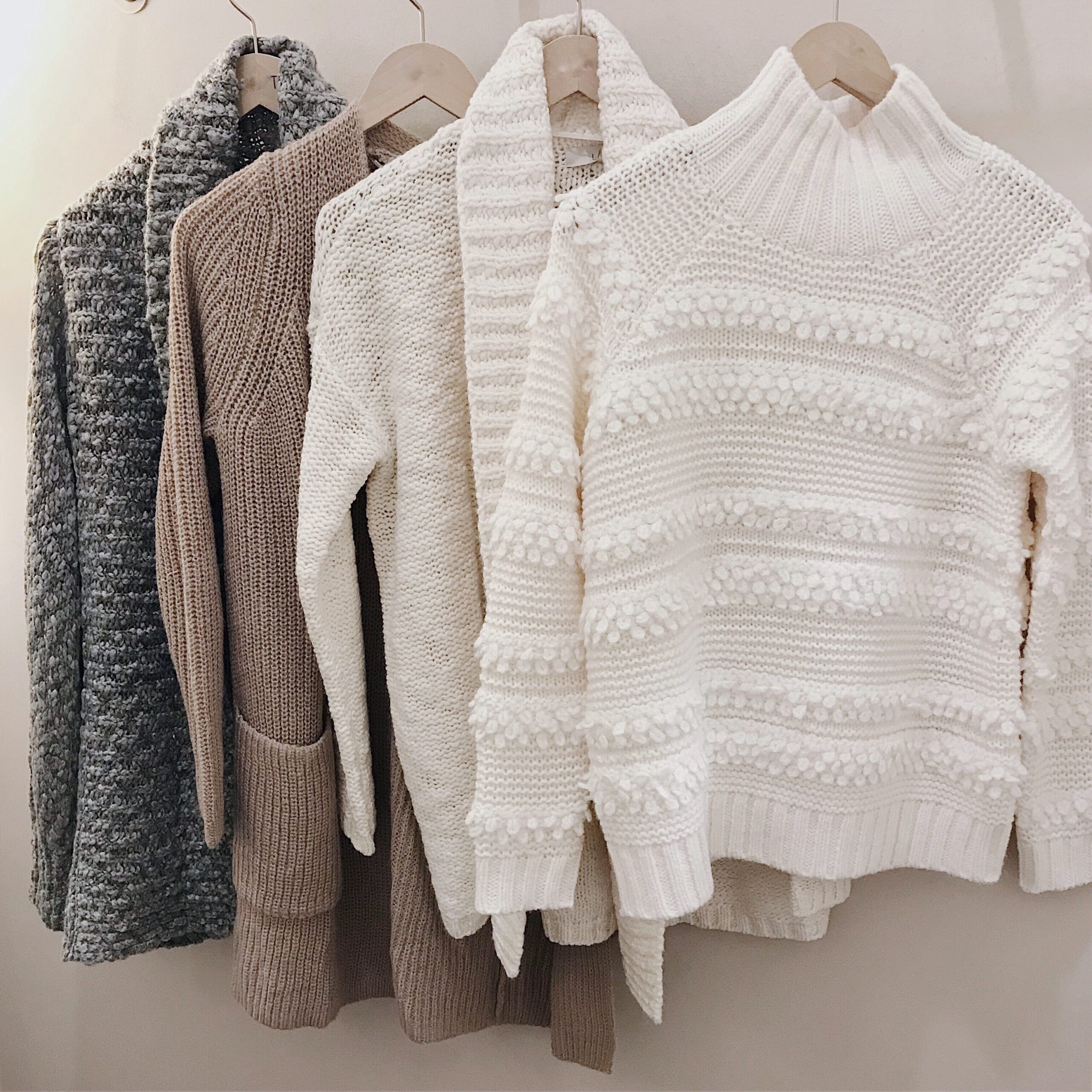 This thermal is one of my go to pieces in my wardrobe. I wear it several times a week with jeans or leggings. It is now price matched and on sale 40% OFF. And the necklace is 30% OFF.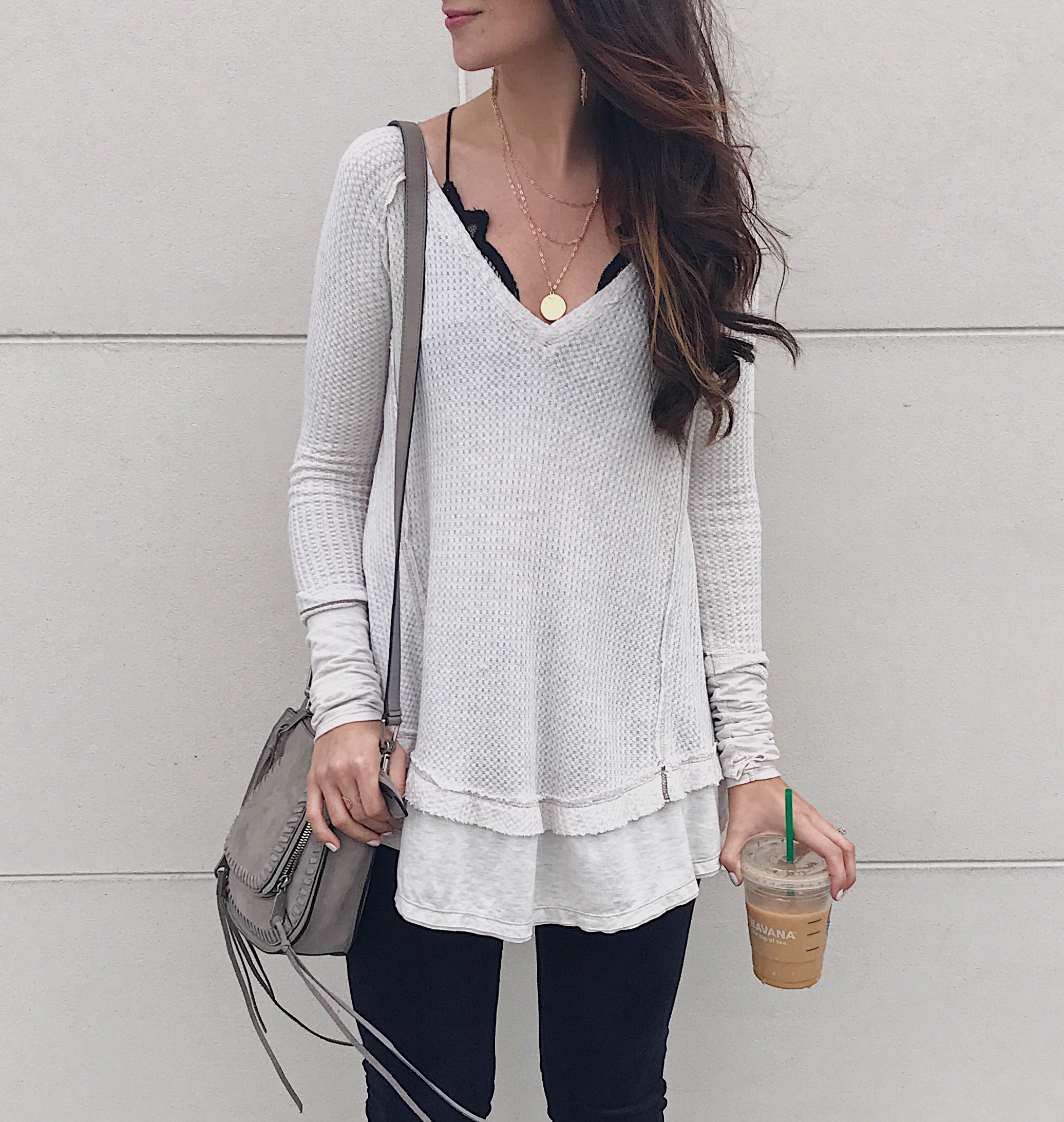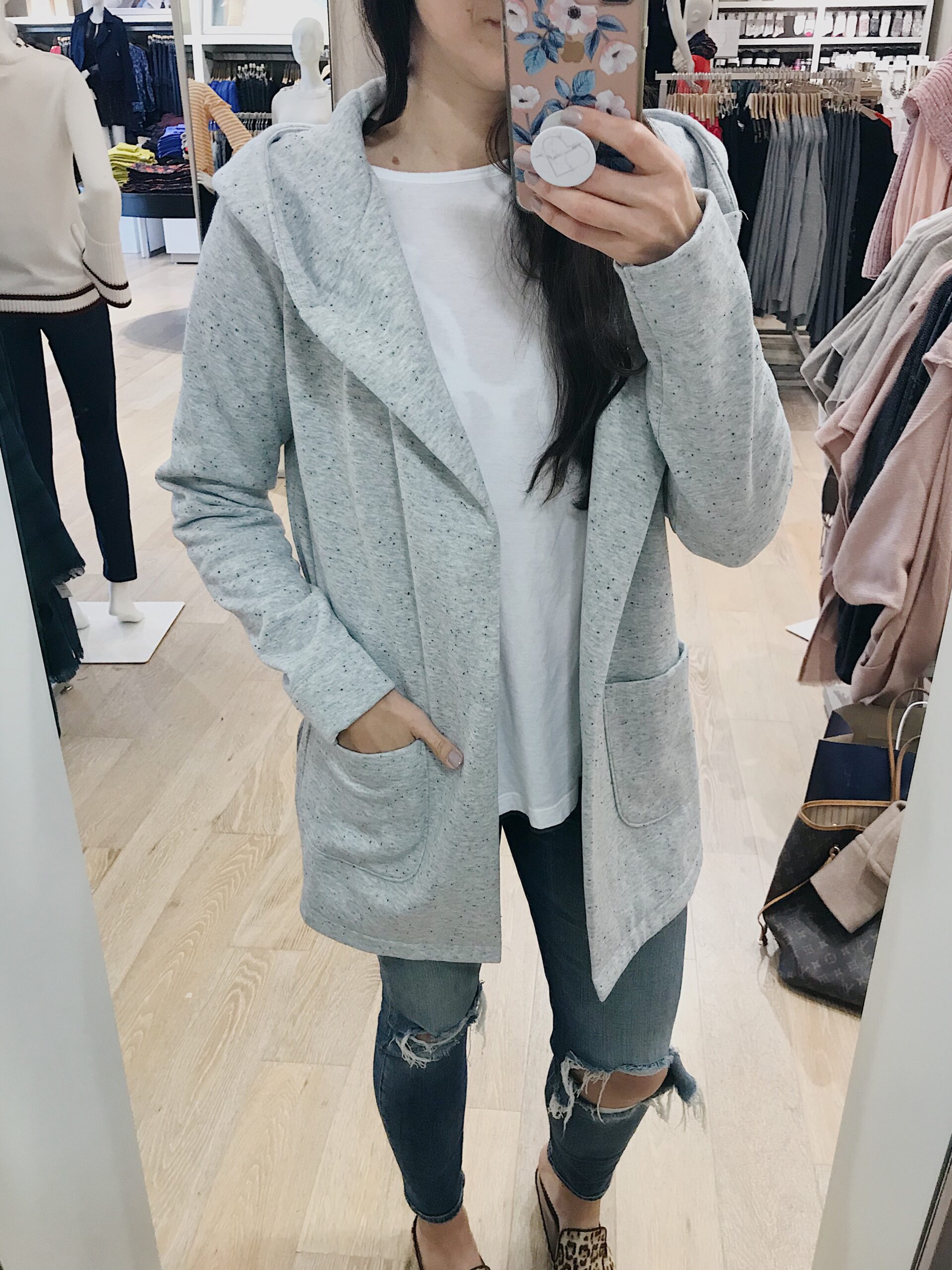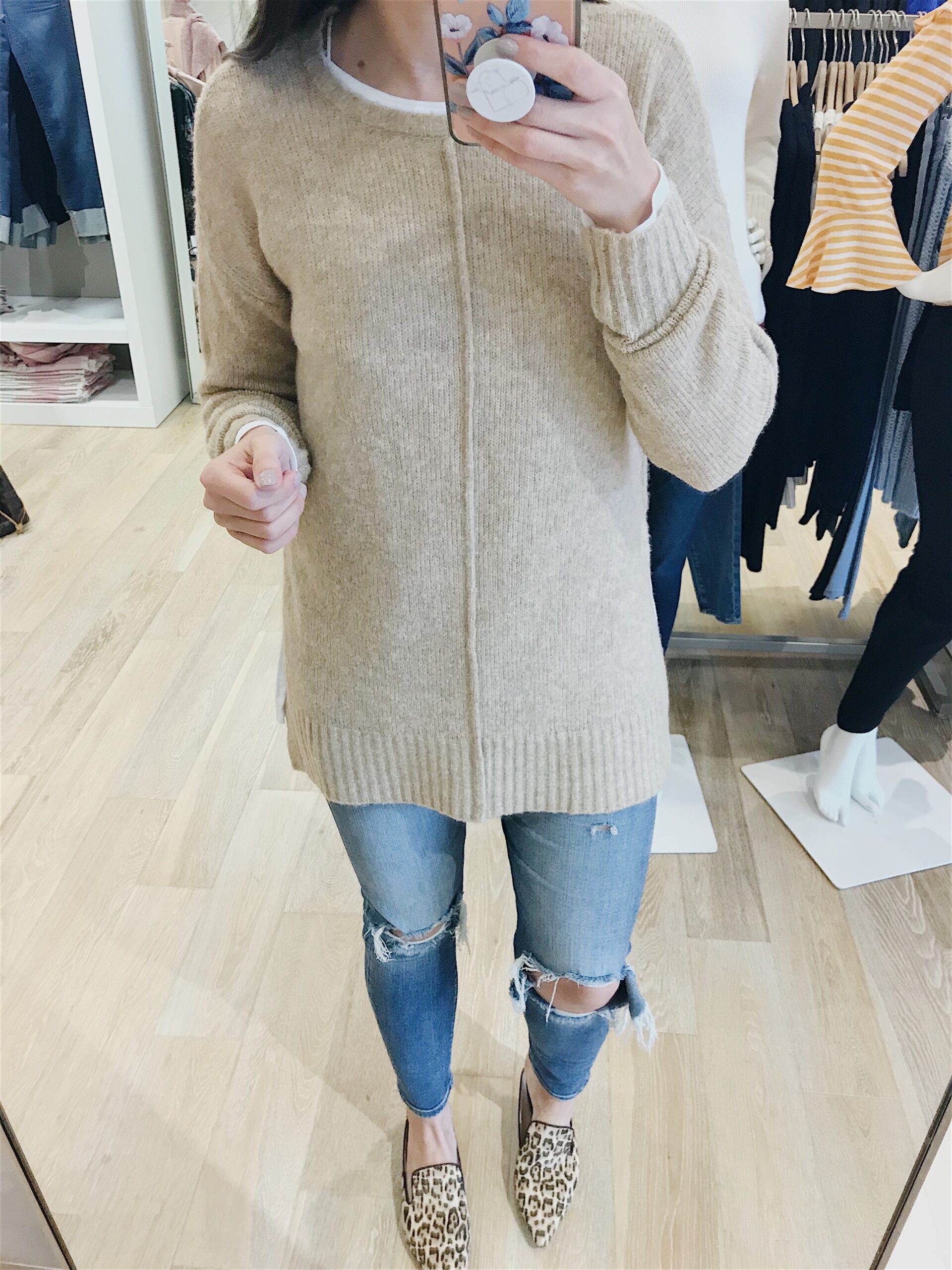 This bell sleeve sweater is on sale 50%, and so are the jeans and scarf.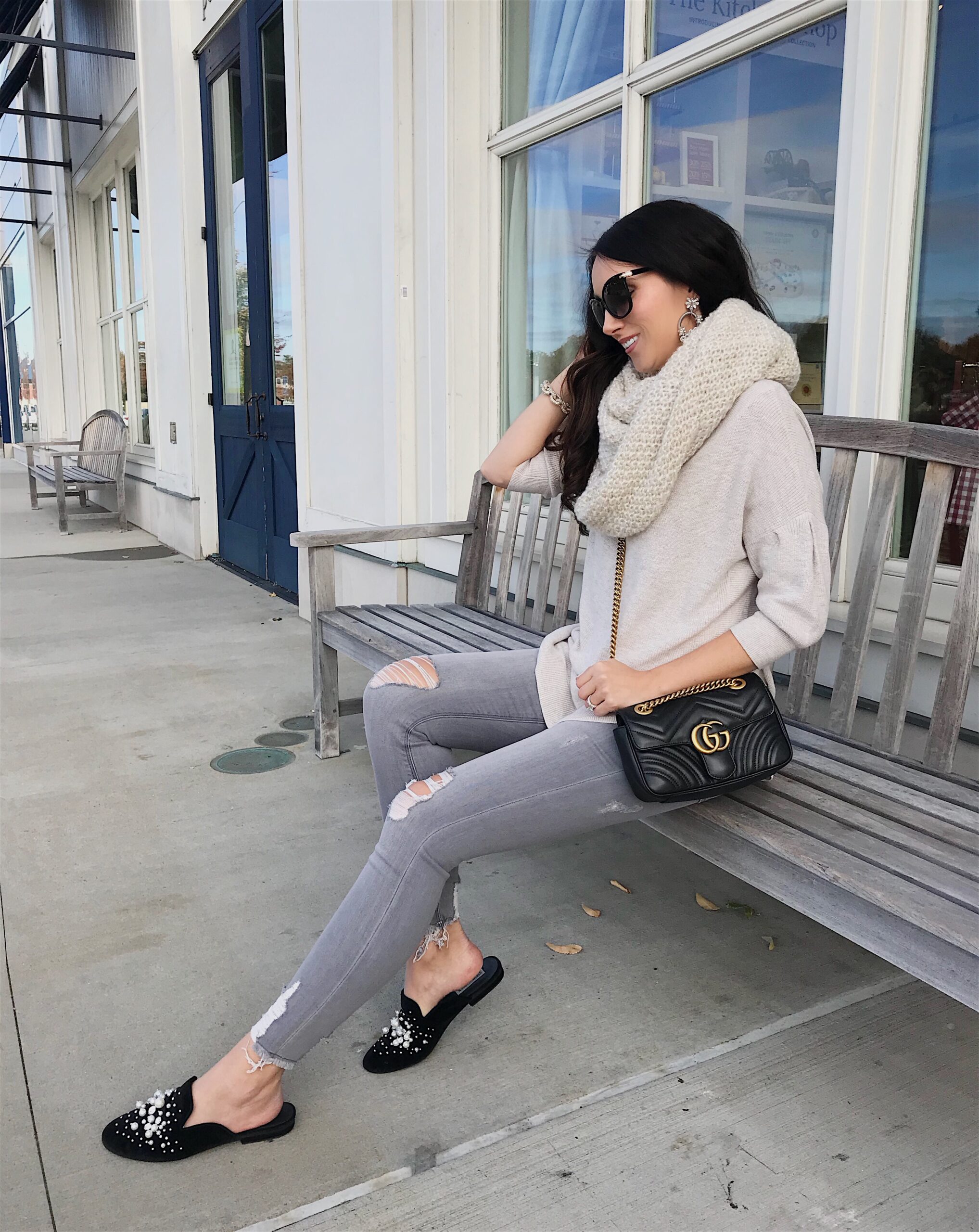 This pink tunic sweater has the perfect length for skinny jeans or leggings and it is marked down 40%, as well as this infinity scarf. The jeans are on sale 50% OFF.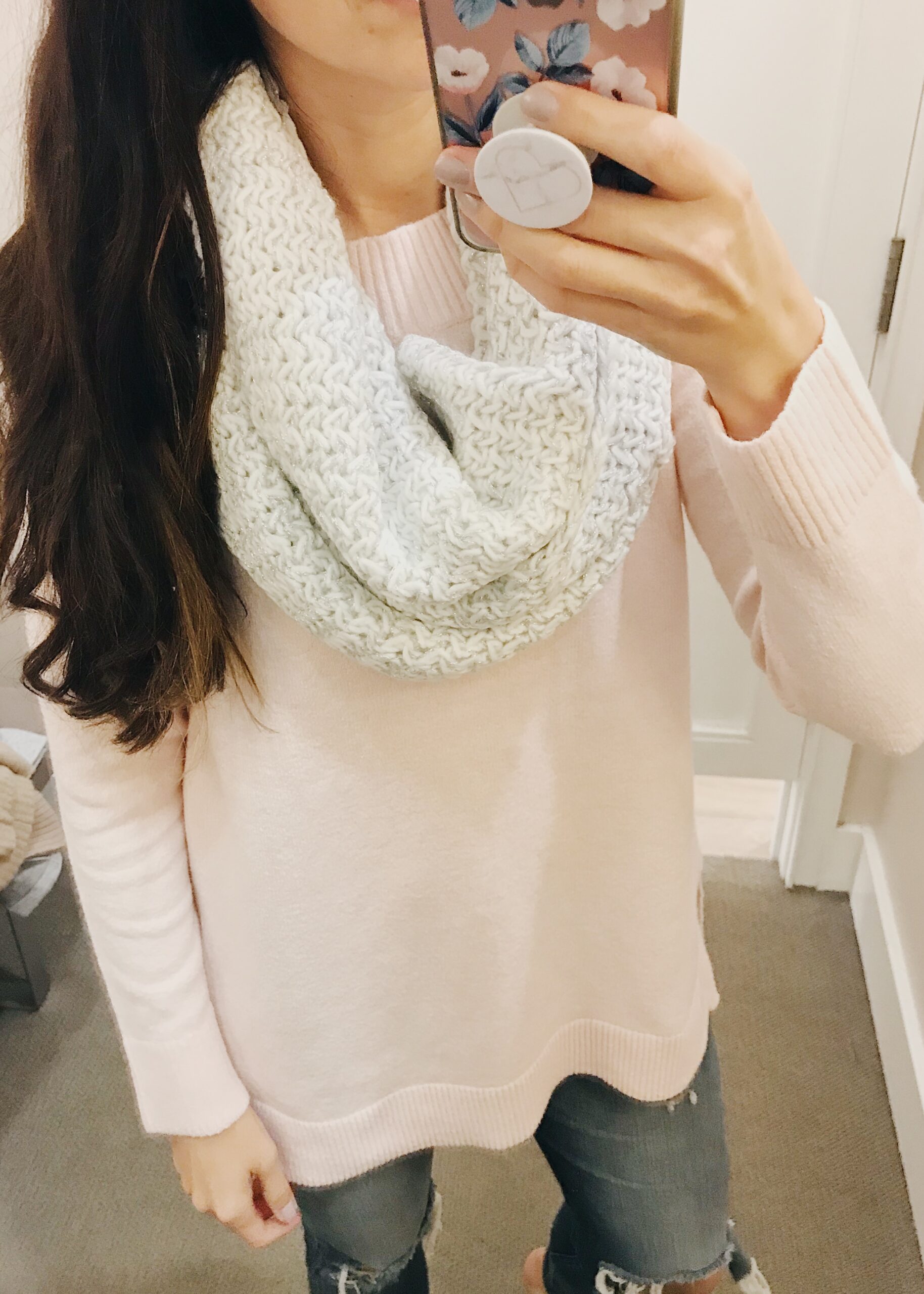 This cardigan is one of the new arrivals at the store, so I was shocked to see it marked down so soon. It is over 30% OFF and under $50. Comes in 3 color options. My earrings and necklace are marked down 30%. And over the knee boots are 40% OFF.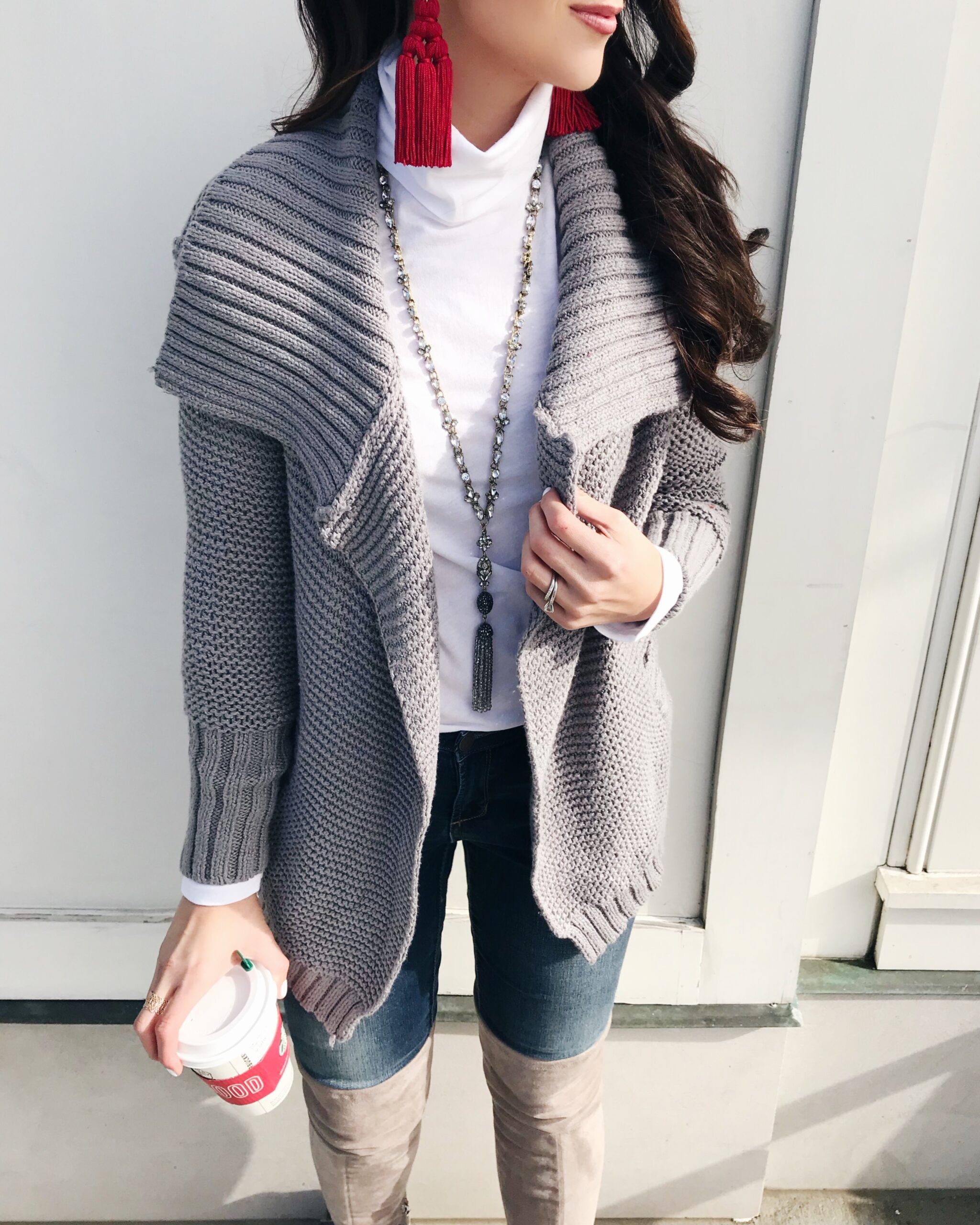 This kimono sleeve sweater is so cuddly and soft. It is marked down 50%. Size up, I am wearing size XS, and definitely wish I sized up. The scarf and jeans are also 50% OFF.
Grab this chunky cardigan while it is still available. Wearing XS and all: top, cardi  and boots are 40% OFF, jewelry is 30% OFF.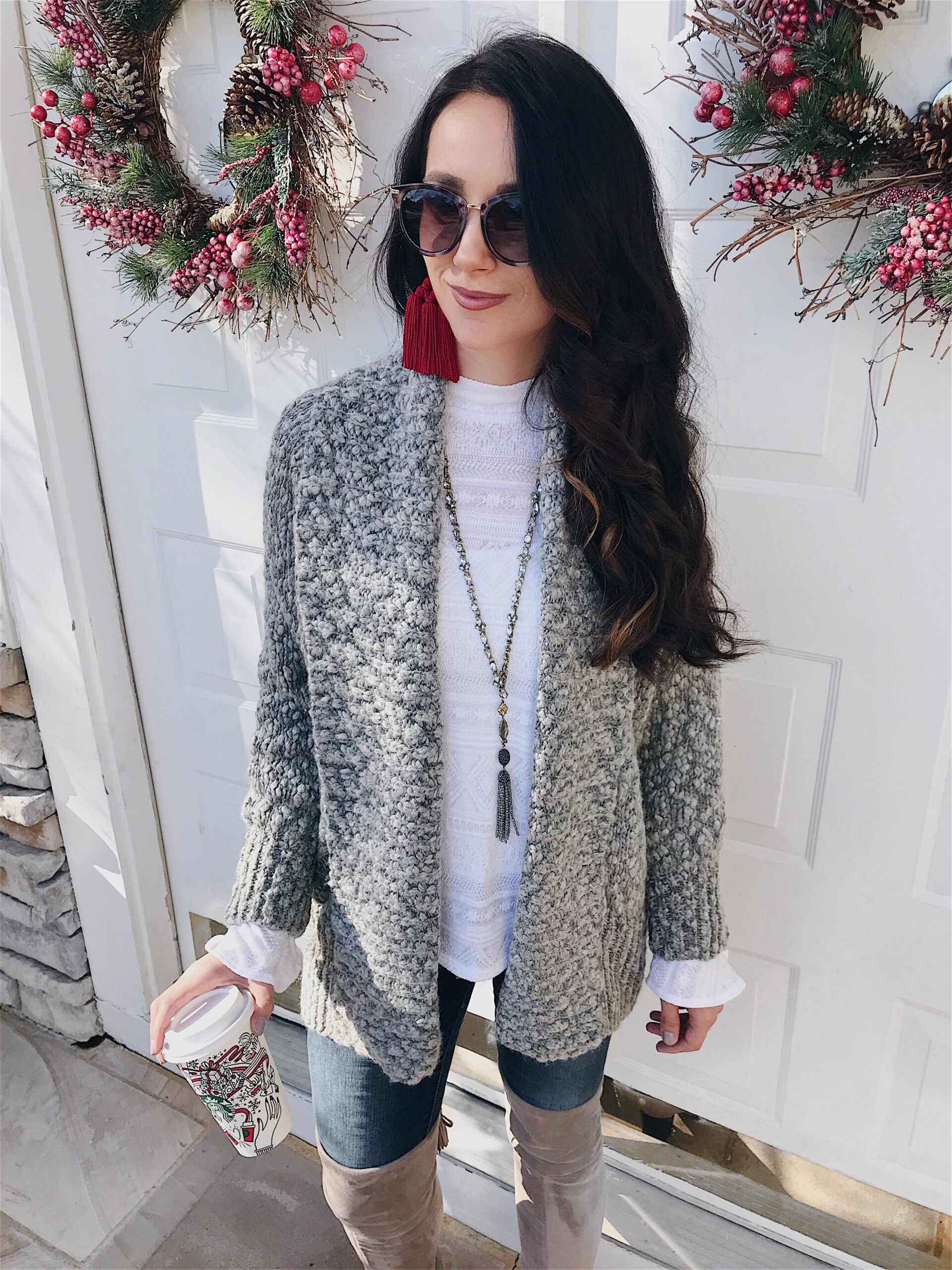 Chenille trend is so in. And now it's made its way into leggings. It doesn't get any more cozy than that. Both leggings and white pullover are 50% OFF.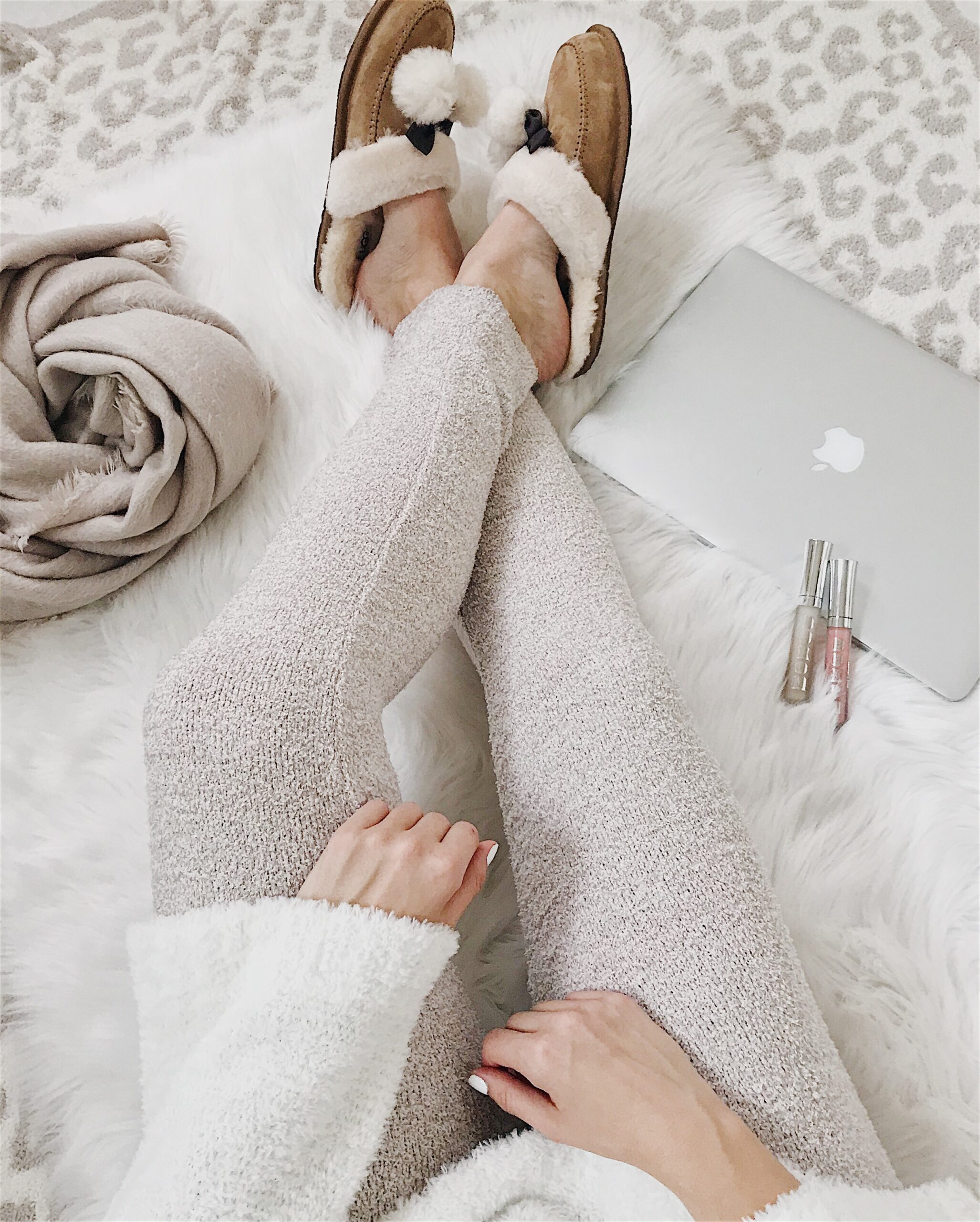 Boots and Cardi (30% OFF) from Goodnight Macaroon

Baublebar Jewels 30% OFF

I will be posting more sales in the upcoming days. I'd love to hear what you're shopping for? I think I will try get a new vacuum, winter coats for my kids and holiday gifts for my parents.
Thank you so much for reading.
XO,
Anna