Get to Know Me
I think it has been at least a year since I've done a post sharing facts about me, and I get asked about my accent and nationality daily. So I thought it would be fun to share few facts and life updates. Also if you have followed me for a while, you know I have been rocking a lace bralette trend (see tips how to wear this trend in this post HERE). I have partnered with Zappos on this post to introduce you all to OnGossamer. A brand I am new to as well, but completely smitten by the simplicity of their lingerie combined with luxurious softness and comfort.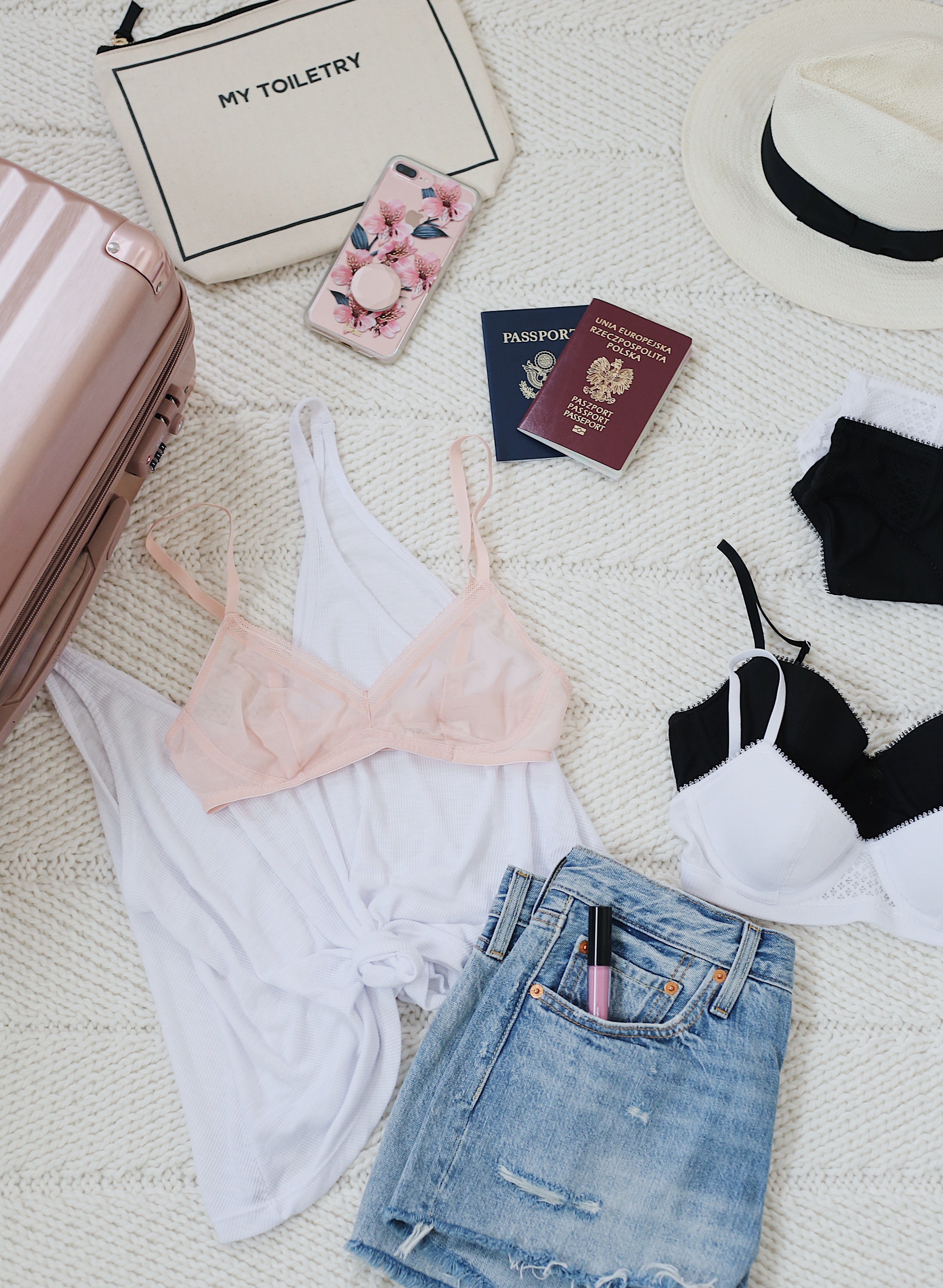 Ongossamer –Blush Cotton Mesh Bralette
This cotton mesh brallete is in the prettiest shade of pink.It is super light and airy, yet cotton soft. It doesn't have any lining, so I'd wear it with a ribbed cotton tank or just to lounge at home. It fits TTS.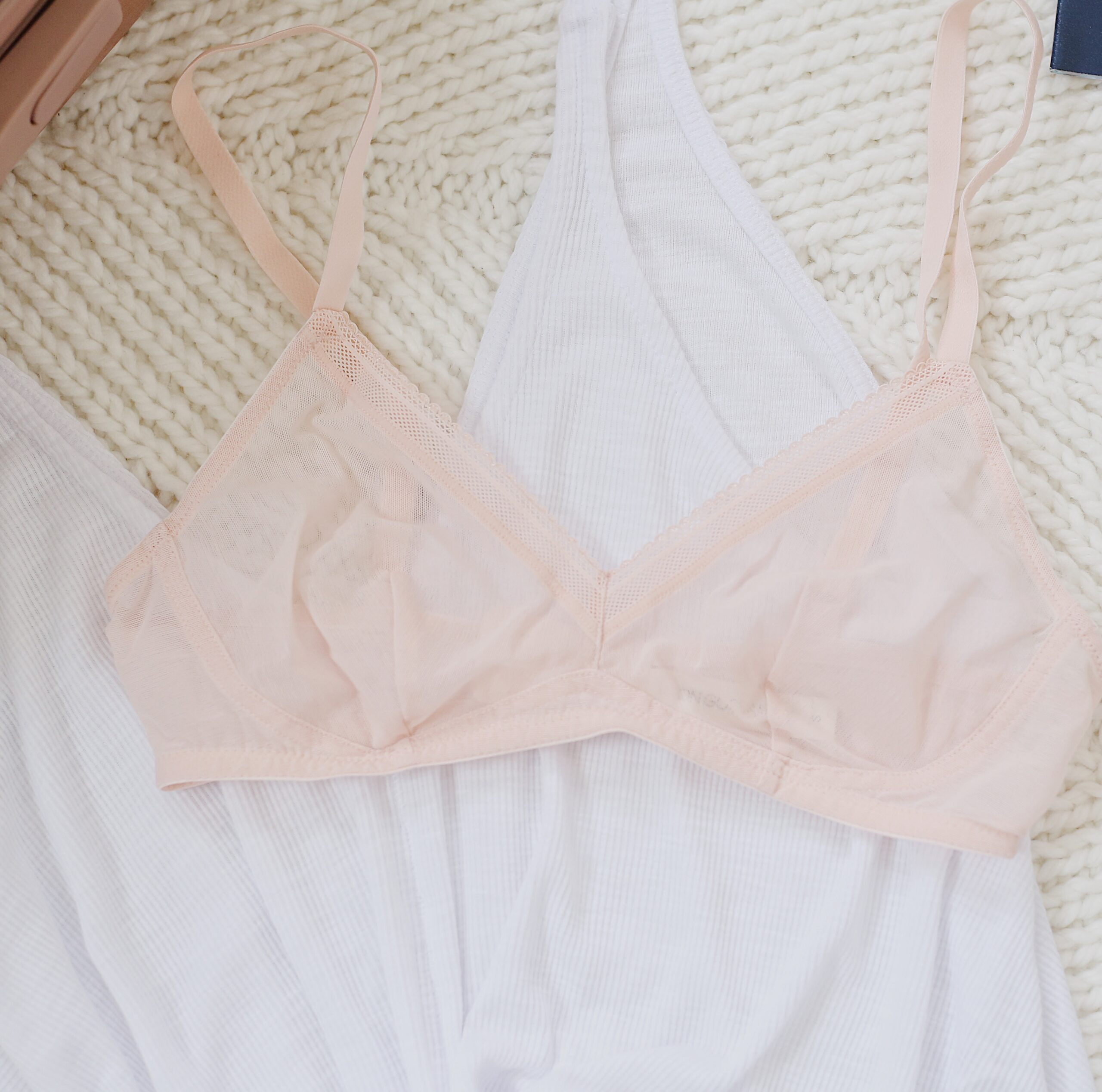 OnGossamer – Silk Modal Demi Underwire Bra
This bra is lightly lined and has supportive underwire! And is currently available in two colors WHITE and BLACK. It is so comfy and soft. And it's thicker than most bralettes I own. The brand also offers matching bottms in silk modal thong  and hipster styles.
OnGossamer – Silk Modal Bralette
If you prefer traditional bralettes with little to no support, but are still really comfortable, you will love this one! Available in two colors.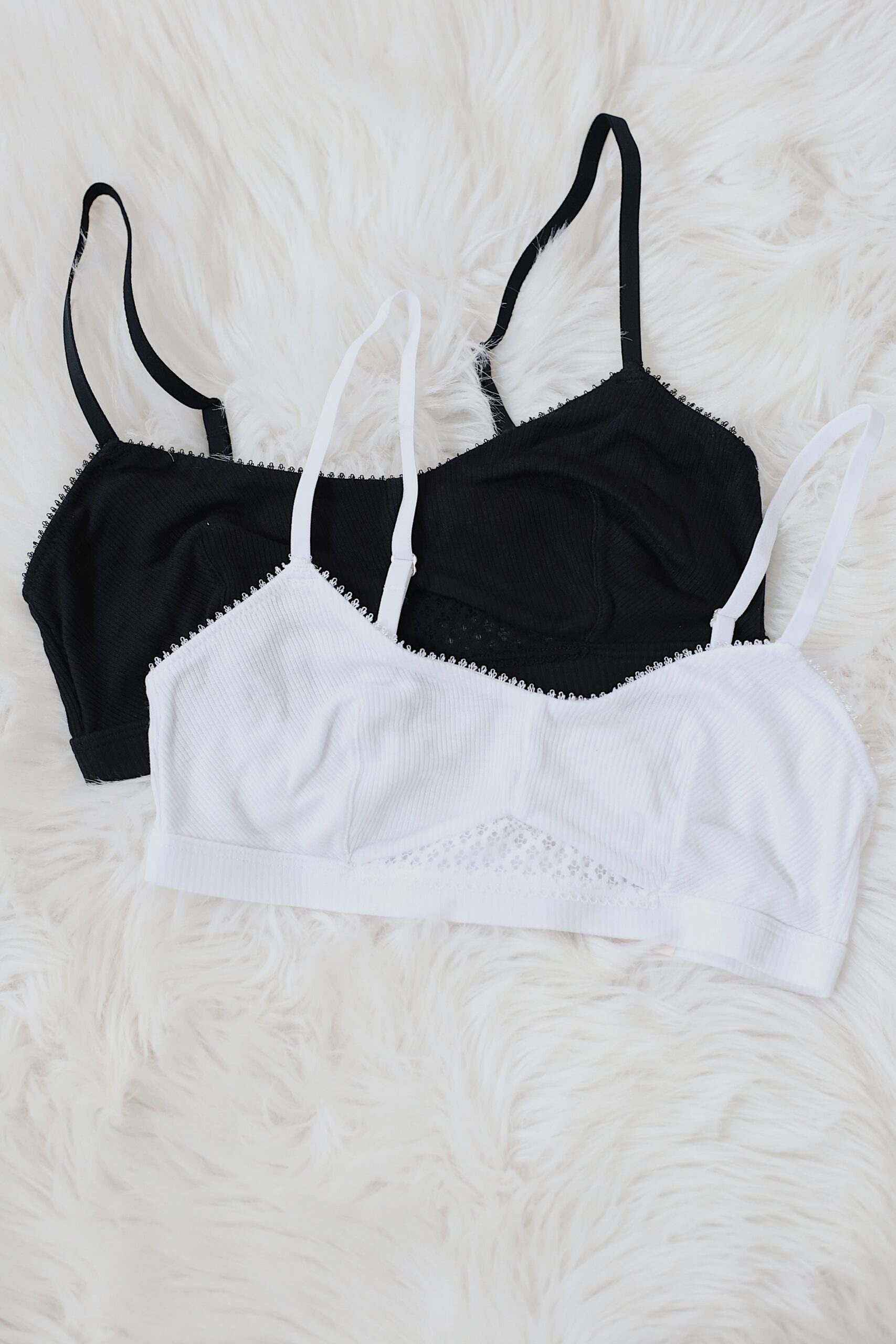 Strapless plunge bra is a must have in any gals wardrobe! If you've been searching for a soft and comfy one, this may just be the bra for you.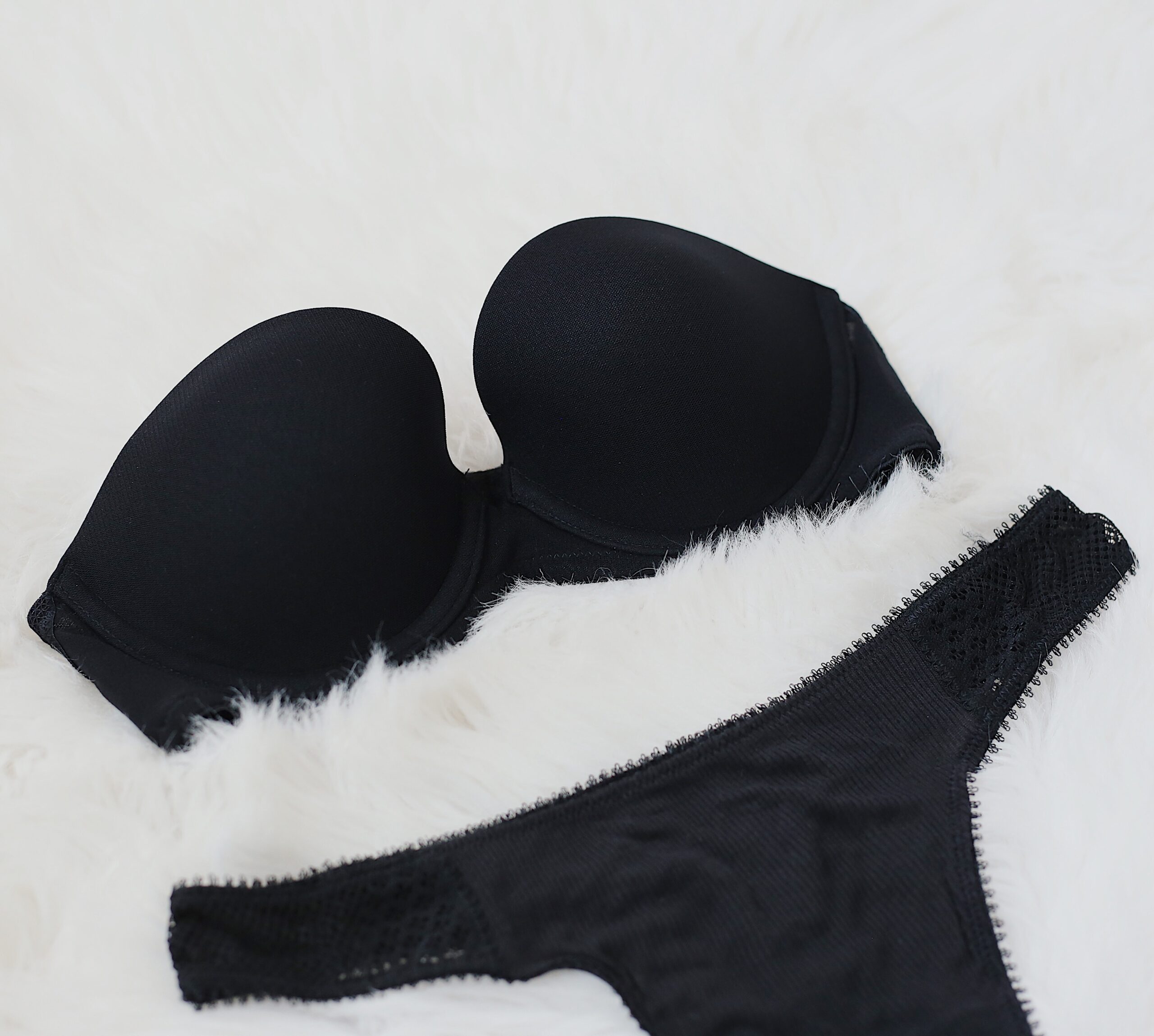 Get To Know Me- 10 Facts
Here are 10 most frequently asked questions. But feel free to ask me anything in the comments or email me, and I'll make sure to answer!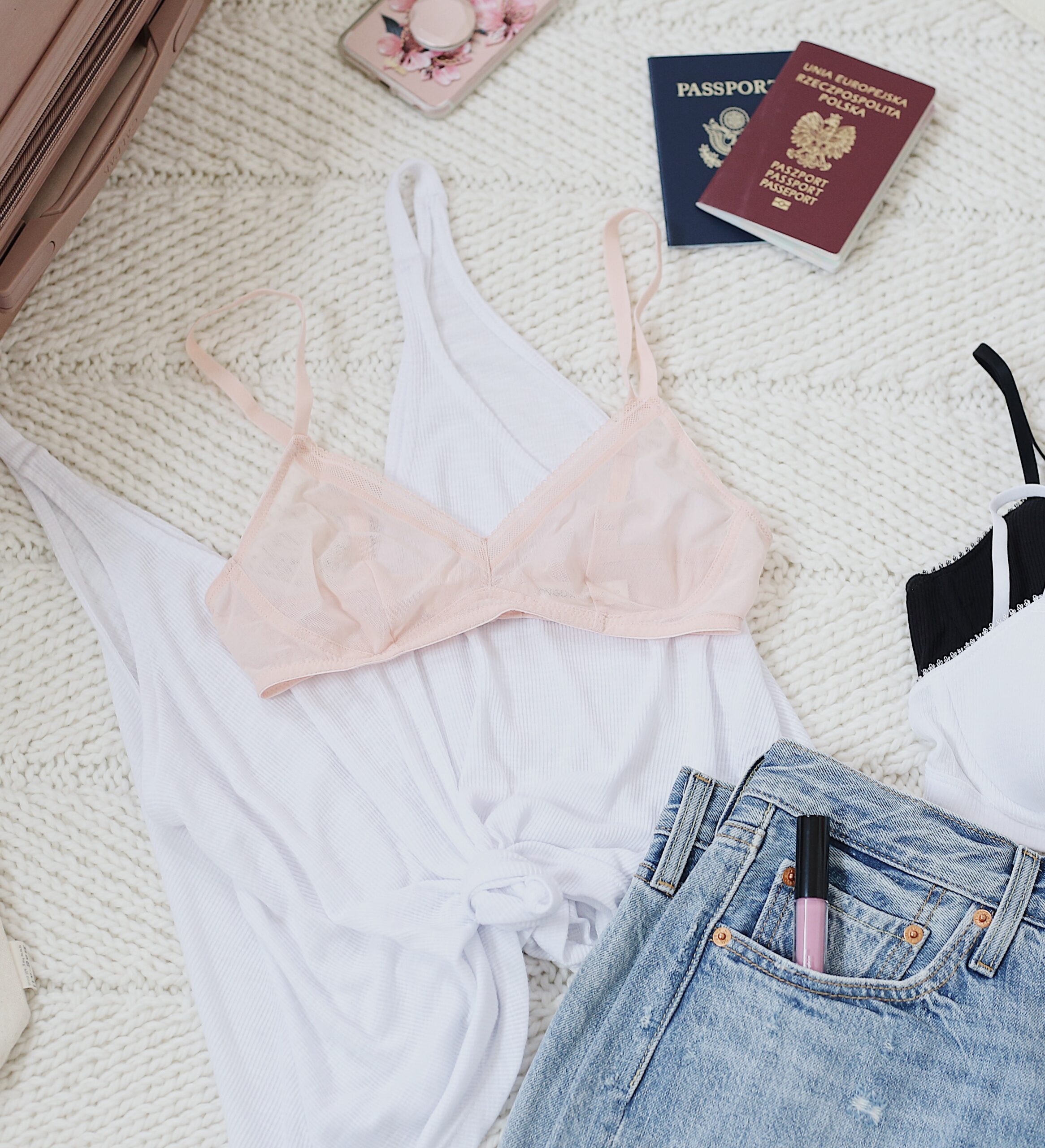 Where are you from?
I was born and raised in Poland. I started college at Warsaw University of Technology and came here to the US for the first time in 2002. I came back for another summer exchange program with WVU in 2003 and ended up transferring and finally graduating here in 2005. And this year I finally became a US Citizen woot woot!
How often do you go back to visit?
Sadly I do not go back often. My last trip was in 2009. It is just too much for me to travel that far with the kids. My parents come and visit once a year. I miss my family so much.
How long have you been here?
I came here for the first time in 2002. But I have been here full time since 2003.
Where is your family?
My entire family still lives in Poland.
How old are your kids? Will you have more?
I have two kids. My daughter Reese is almost 8 years old, my son Grant will be 3 this summer. I ca say with confidence my family is complete. No more babies for me haha
What do you do for work?
I stay home with the kids and whenever I have time I blog here on Blushing Rose Style and my social accounts @anna_brstyle Prior to blogging I worked full time as a pharmaceutical, then medical device sales rep. My last job before Grant was born was analyst for data reporting and inventory management for a large pharma company. It was such a fun job and I worked with amazing people!
What does John do for work?
He works for a large insurance company. He used be in sales, but now works on the corporate side overseeing operations.
Where do you live?
We moved to Long Island, New York in 2015. We love it here.
Will you ever move back to Poland?
I am pretty certain the answer is no. I became an adult here in the US. I have lived here since my twenties. My kids were born and are being raised here. I can't imagine living anywhere else.
How long have you been blogging?
Actually this month marks 2 year anniversary for Blushing Rose Style. What a journey it's been! So many highs and even more lows but I am so thrilled to be able to share this little passion of mine with you all. And always grateful for your support.
Thank you so much for reading. And very special Thank You to Zappos for sposoring this post. As always all views and opinions are mine.
XO,
Anna