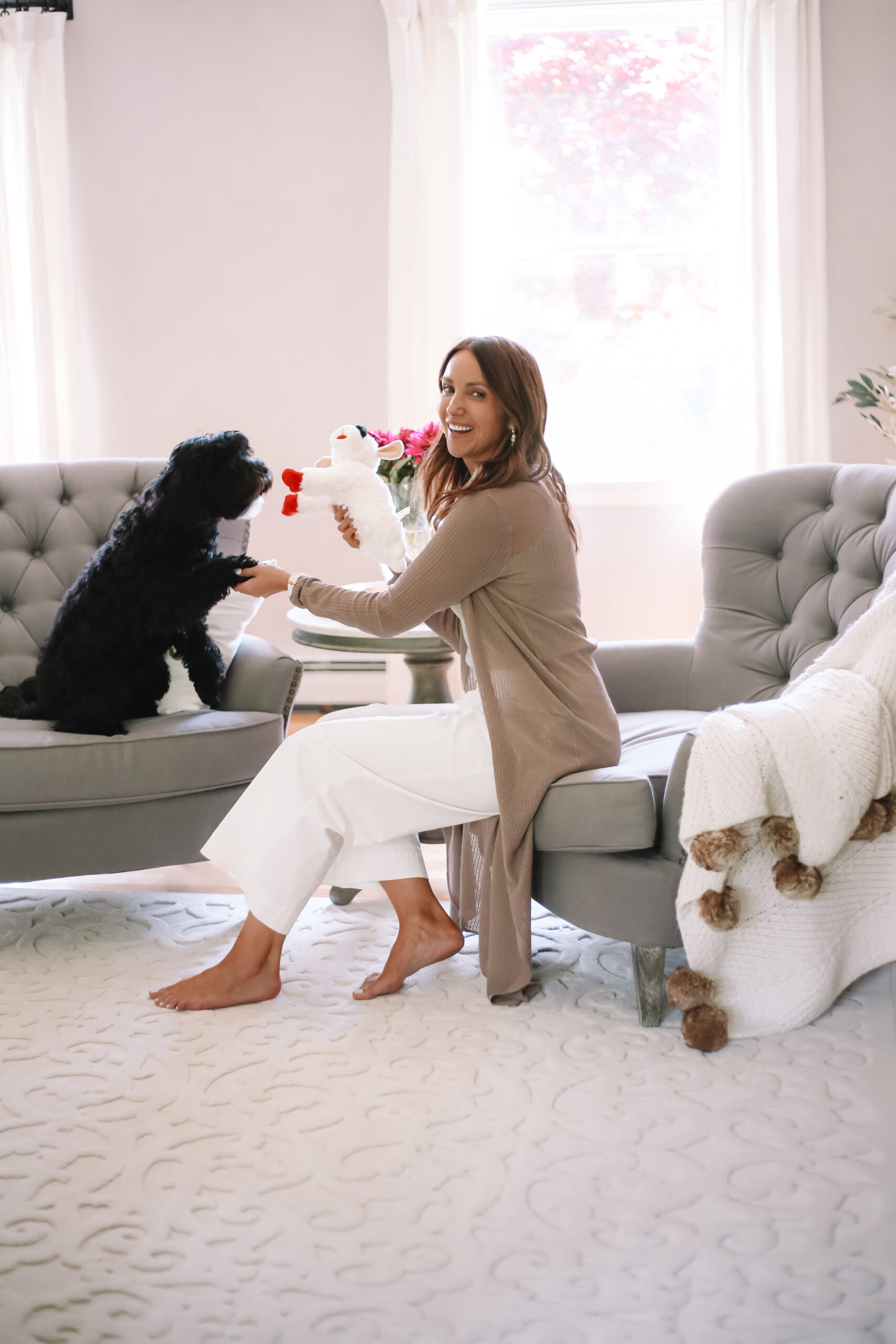 This post is super exciting because it's all about George. He is my fur baby. But I am being completely honest, I was definitely hesitant about adding a dog to the family. Even though Reese swore up and down, she would take care of him and all his needs, I knew better. And guess what, I was right haha. Long story short, George is MY dog, and even better I am his favorite human. He snuck into my heart and I am obsessed with him. He is snuggly and loving, and seriously the best pup ever (every dog mom says that haha).
George makes a frequent appearance on my stories, and I get tons of questions about him. Se here are some FAQs:
He is a cavapoo, we got him from a local breeder (Stony Brook Cavaliers).
George doesn't shed.
The hair requires upkeep, he gets groomed every 4 weeks. I also brush his hair every other day.
He weighs approximately 25 lbs
His personality is very playful and energetic, but he also loves a good nap ( and snuggles)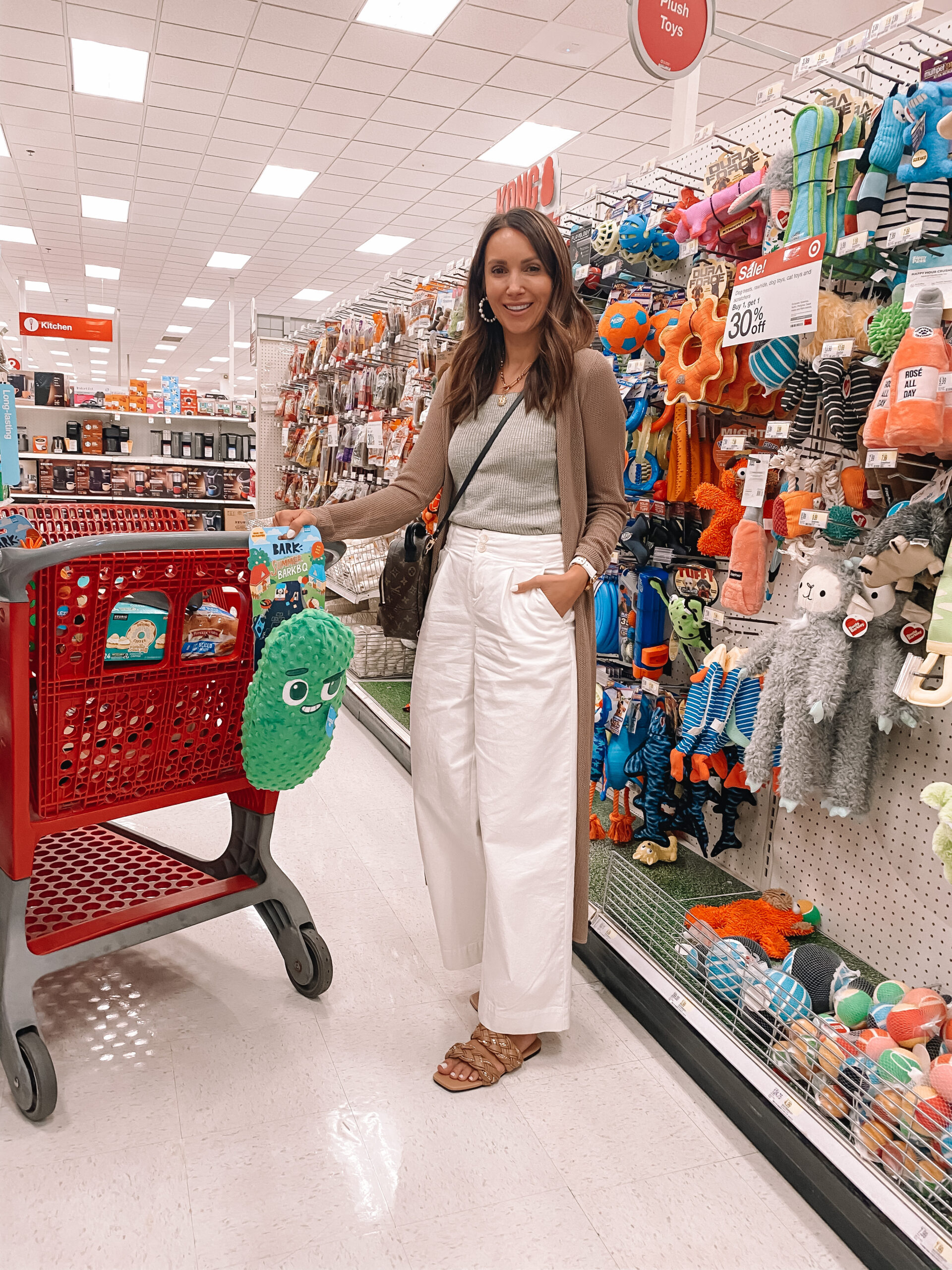 You know what else George loves? Treats and toys. Every time I go to Target, I come back with something for everyone in the family including George. Seriously, I go to Target for coffee and cereal, but I really let Target tell me what else I need haha. And sometimes, that something is Lamb Chop… probably George's favorite toy.
DILL // ROPE // BOWL // BALL // HOT DOG // LAMB CHOP
Target has amazing selection of toys , food and accessories for all you pets.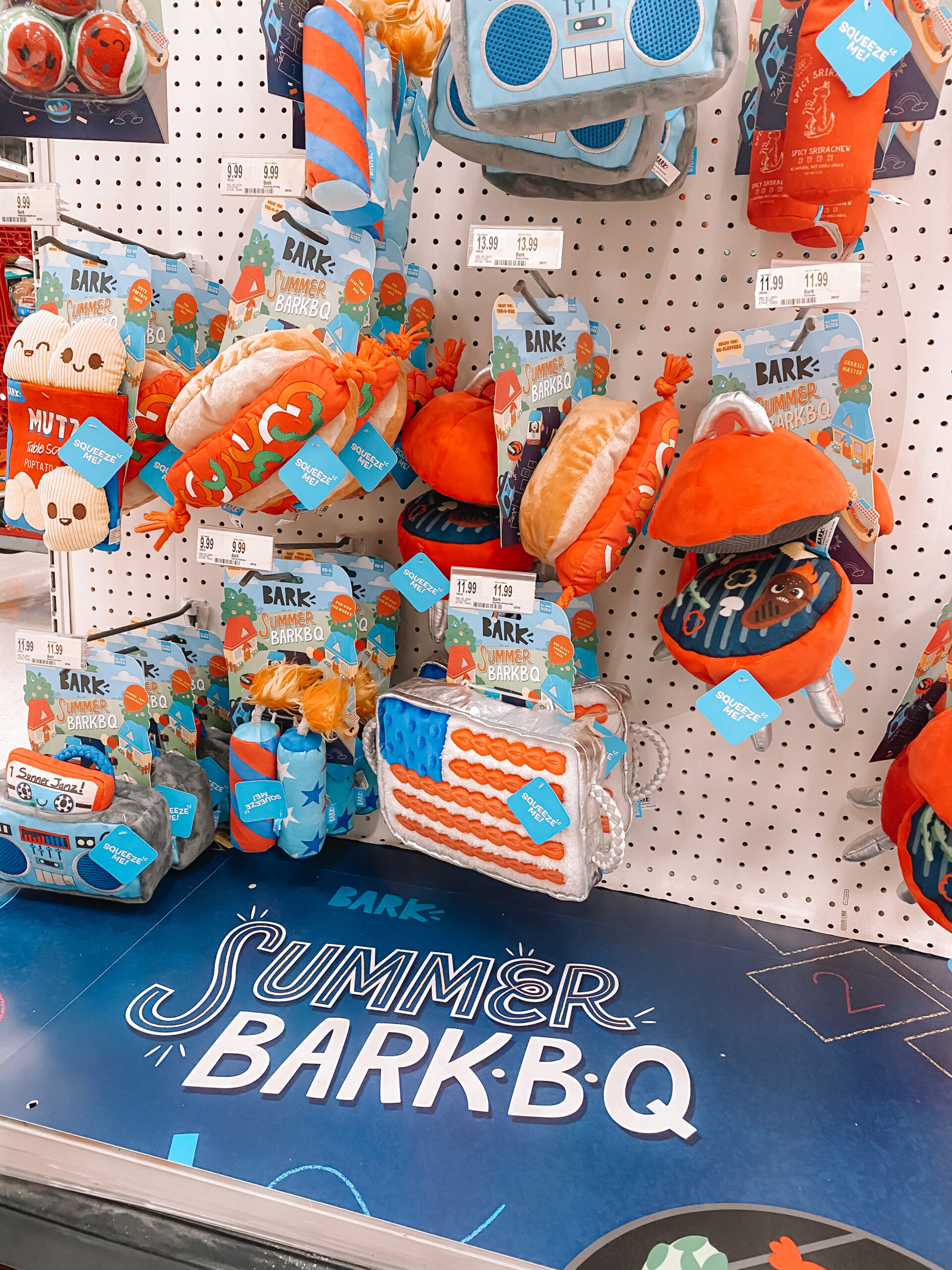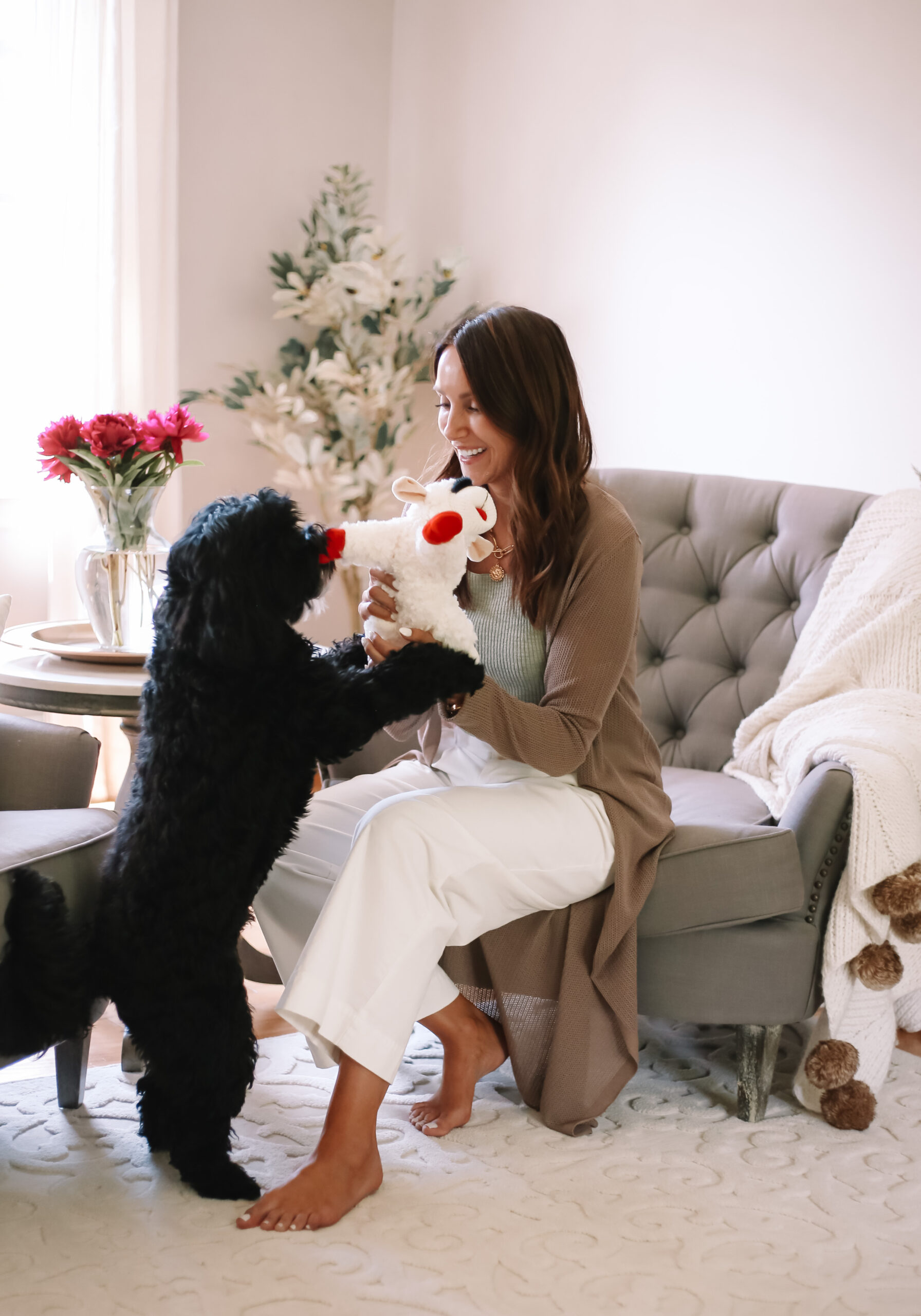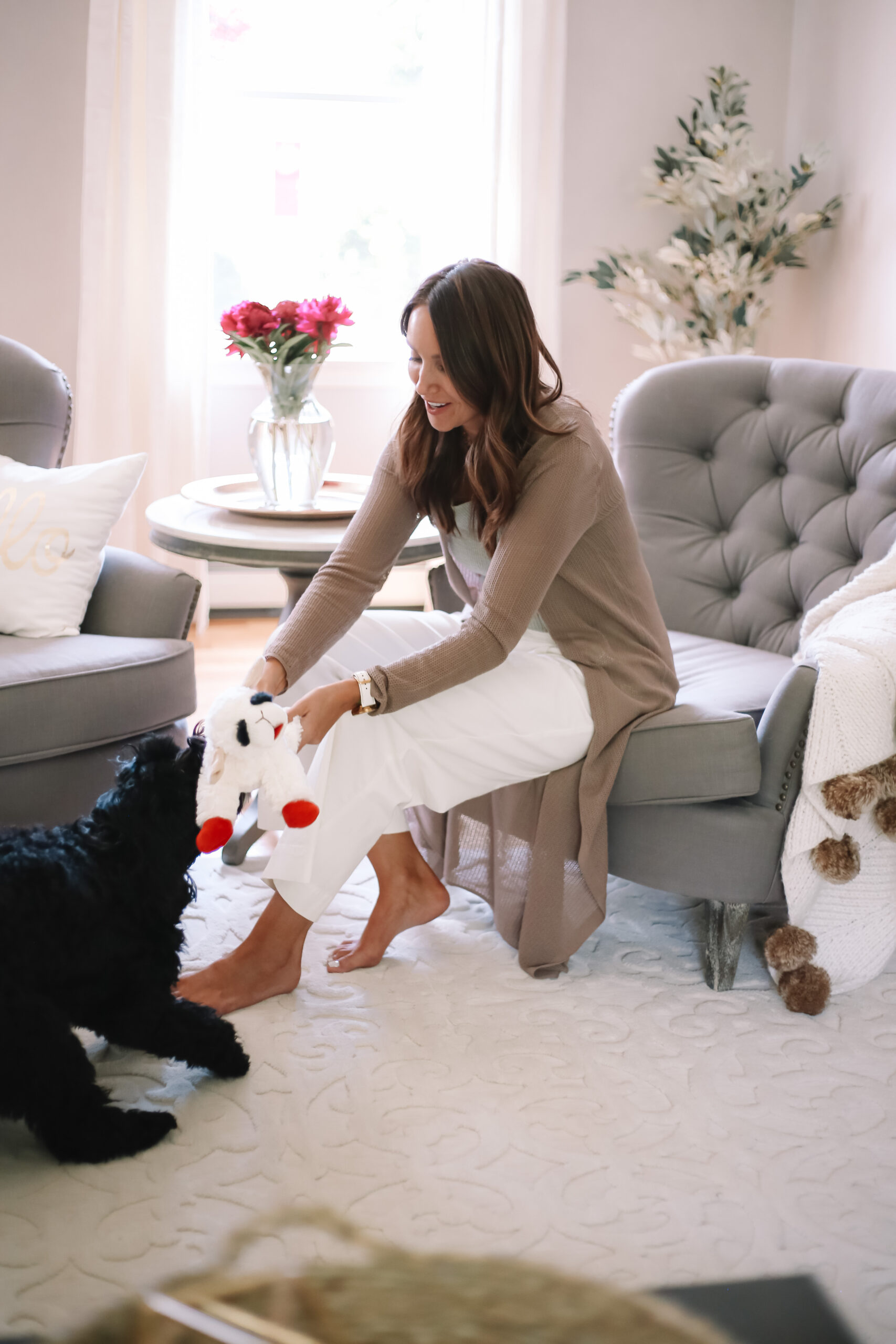 Here are few other favorites I am loving for George
1 // 2 // 3 // 4 // 5 // 6 // 7 // 8 //9 // 10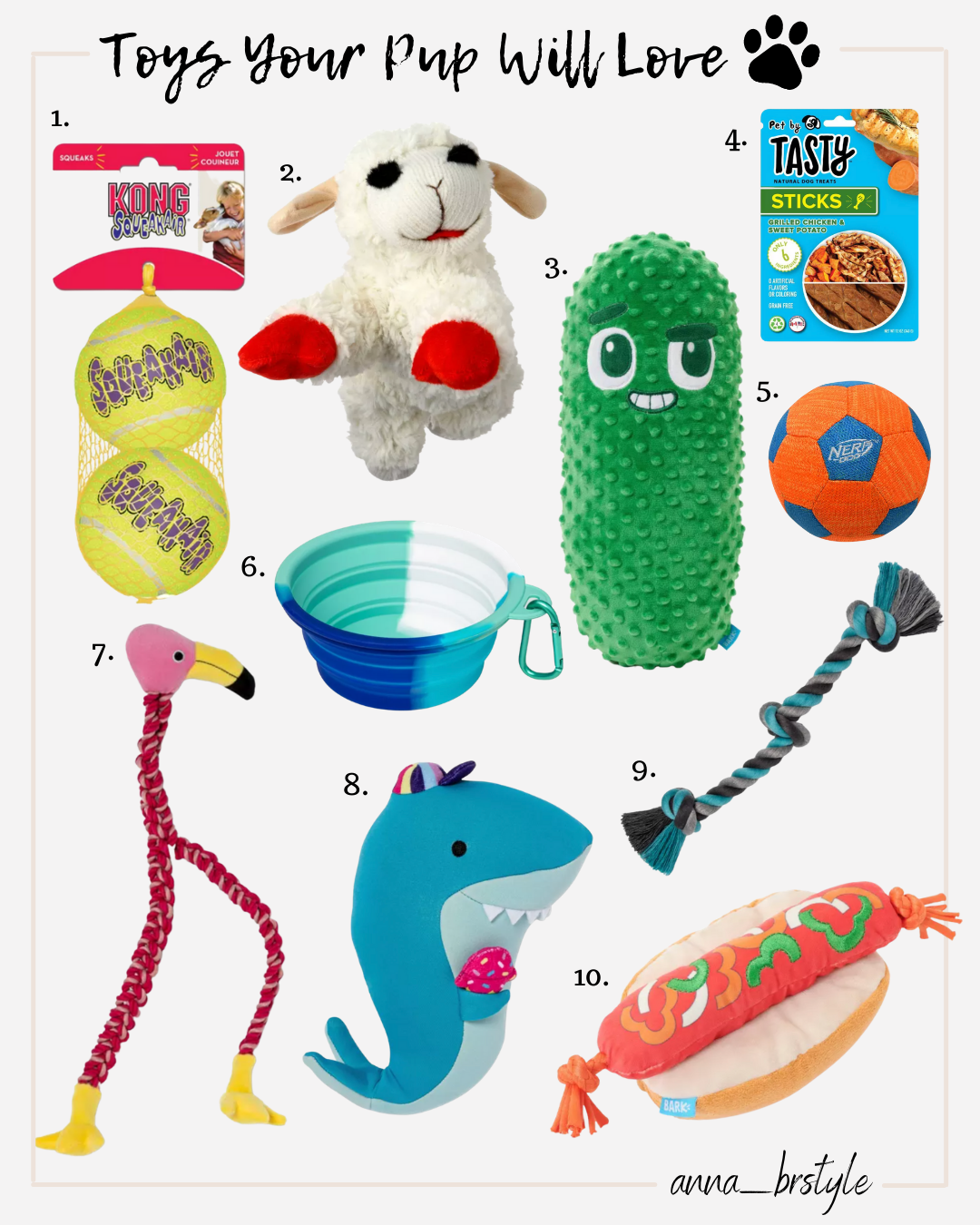 Thank you so much for visiting Blushing Rose Style blog. And very special thanks to Target for partnering with me on this post. As always, all vies and opinions are min.