Flattering One-Piece Swimsuits.
Friends are you all tired of seeing me in swimsuits? Haha I think I am. But let's get real shopping for swimwear can be a daunting task. So I am willing to stuff myself into as many swimsuits, as I can to make your shopping journey easier. All joking aside it's almost May. I really hoped when I decided on my New Year's fitness resolution, I would have been in a killer shape by now. Well, let's call that a work in progress. Luckily there are so many flattering one-piece swimsuit options to compliment all body types. See more swimwear options in the post HERE and HERE. I have partnered with Zappos on this post. They may be known for footwear but in my opinion, what makes Zappos a great shopping destination is the excellent customer service and fast shipping.
Classic Black One-Piece Swimsuit
I should start by saying that I would describe this Nanette Lepore Origami Swimsuit classic but with a twist. What's not to love about this one: black is so flattering, and it never goes out of style. I love the addition of gold details. Yet they're small enough not to overpower the design.
My body type is more pear shaped. I have small upper body and wide hips. I found this swimsuit to be so flattering on figure. I would also say that it would definitely work on gals with larger chests as well, because of generous cut and design. And it's a full bottom coverage style. This swimmie is also available in a bikini version and it's ON SALE nearly 60% OFF. Shop the top HERE and bottom HERE.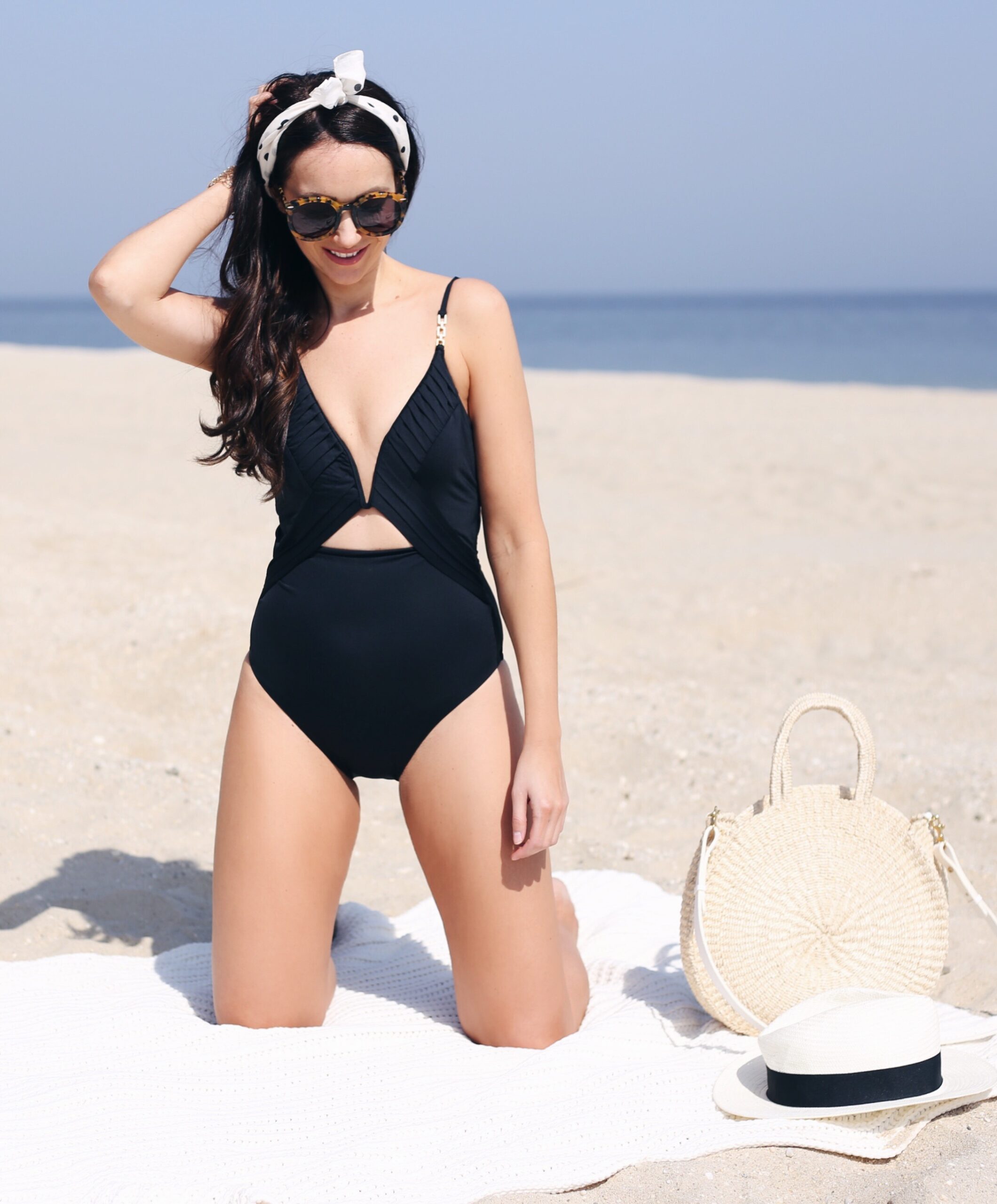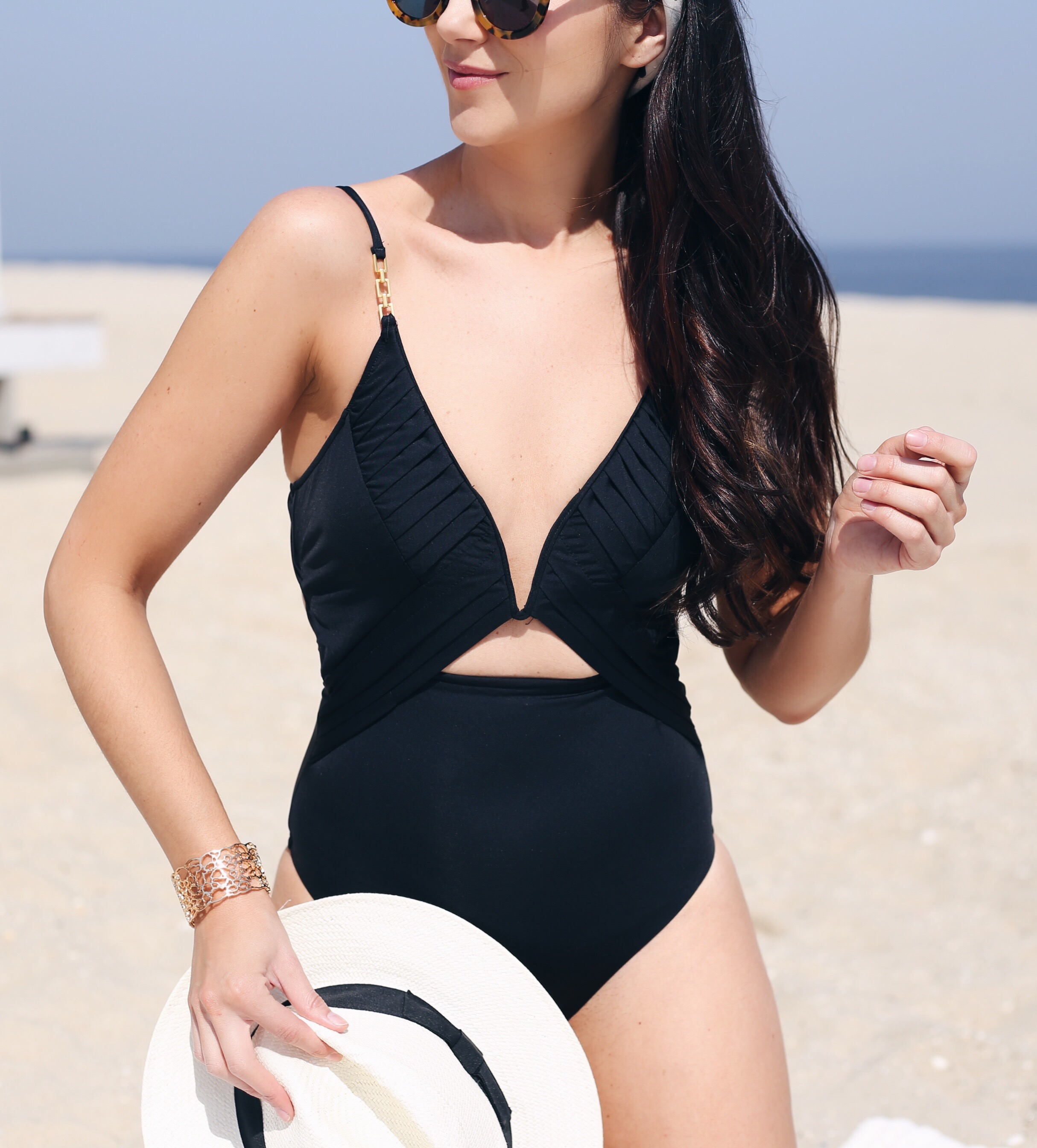 Trendy & Fun One Piece Swimsuit
This Nanette Lepore Sayulita Goddess One-Piece Swimsuit. You all know I am a big fan of full bottom coverage swimwear. Well this one is definitely more cheeky. I opted to wear denim shorts while strolling on the boardwalk, but that is just my personal preference. I do have to say that my (naturally wide) hips looked really good in this cut. It is also available in a bikini version. See the TOP here and BOTTOM here.
Coverup- Midi Dress
And possibly saving the best for last. This Nanette Lepore Talavera Midi Dress cover up is amazing! First of all, it's on sale 20% OFF. You can wear it as beach coverup, OR add lace bralette, sandals and straw tote and wear it as a dress. Such a great summer option.
Thank you all so much for reading. Hope you enjoyed visting my blog.
And Thank You to Zappos for sponsoring this post.
XO,
Anna