Bikini Season is almost here . Ready or Not… I have partnered with Zappos on this post to share some of my favorite swimwear pieces just in time for the bikini season. I also wanted to share – this one has been highly requested- round up of the most popular natural cellulite remedies (as recommended by the Blushing Rose Style readers).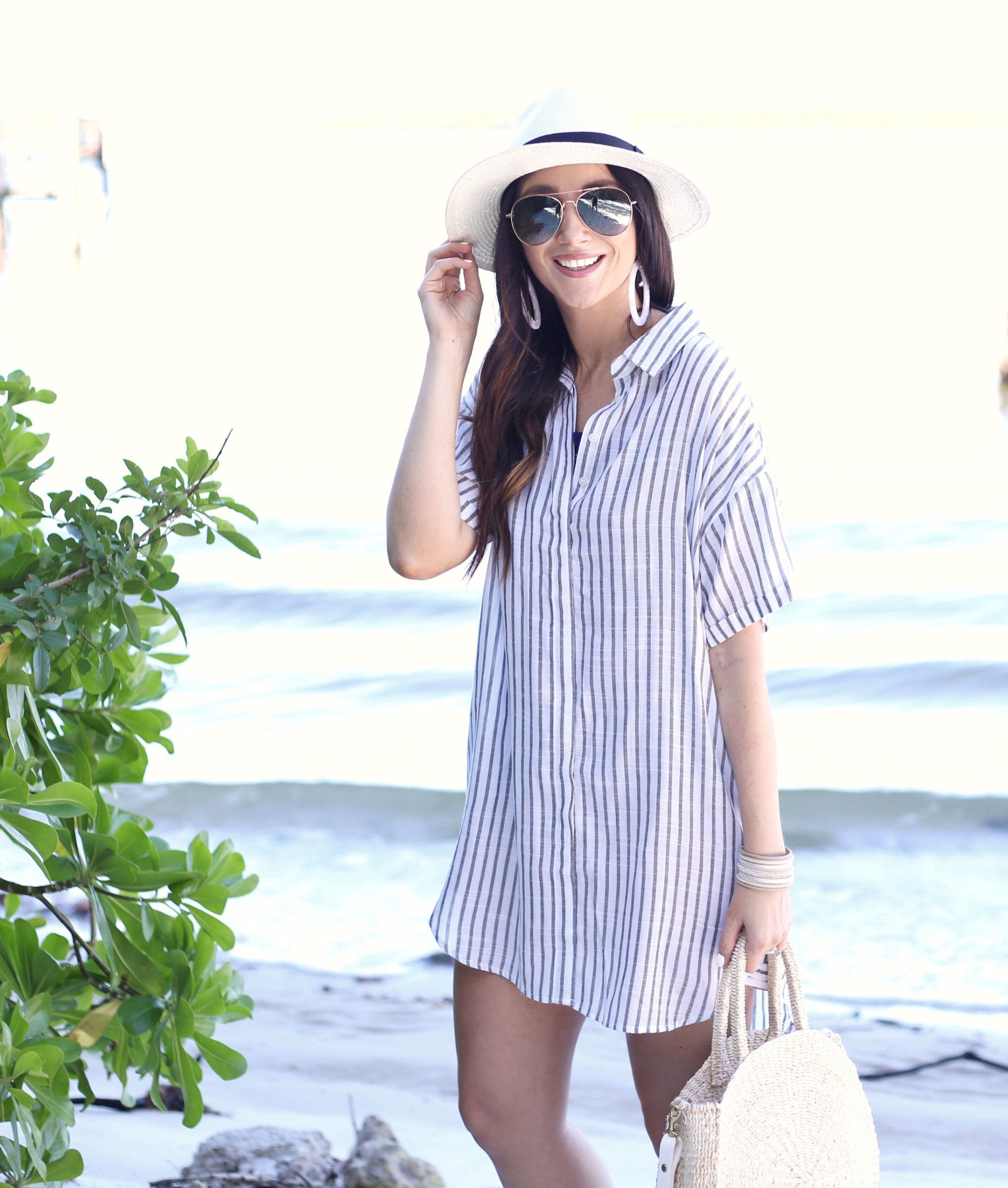 February was a really important month for me. If you have been following me on social media, you may already know. I became an American citizen WOOT WOOT. To celebrate I took my daughter Reese on a girls trip to Sanibel, Florida. I booked the flights and the hotel just a couple of weeks prior. So it was more of a spontaneous decision. Zappos came to the rescue with super fast shipping. True story: when placing my order I realized that it would not arrive on time with standard shipping. I called customer service and they expedited my shipping at no extra charge! I can't think of another retailer that would do that!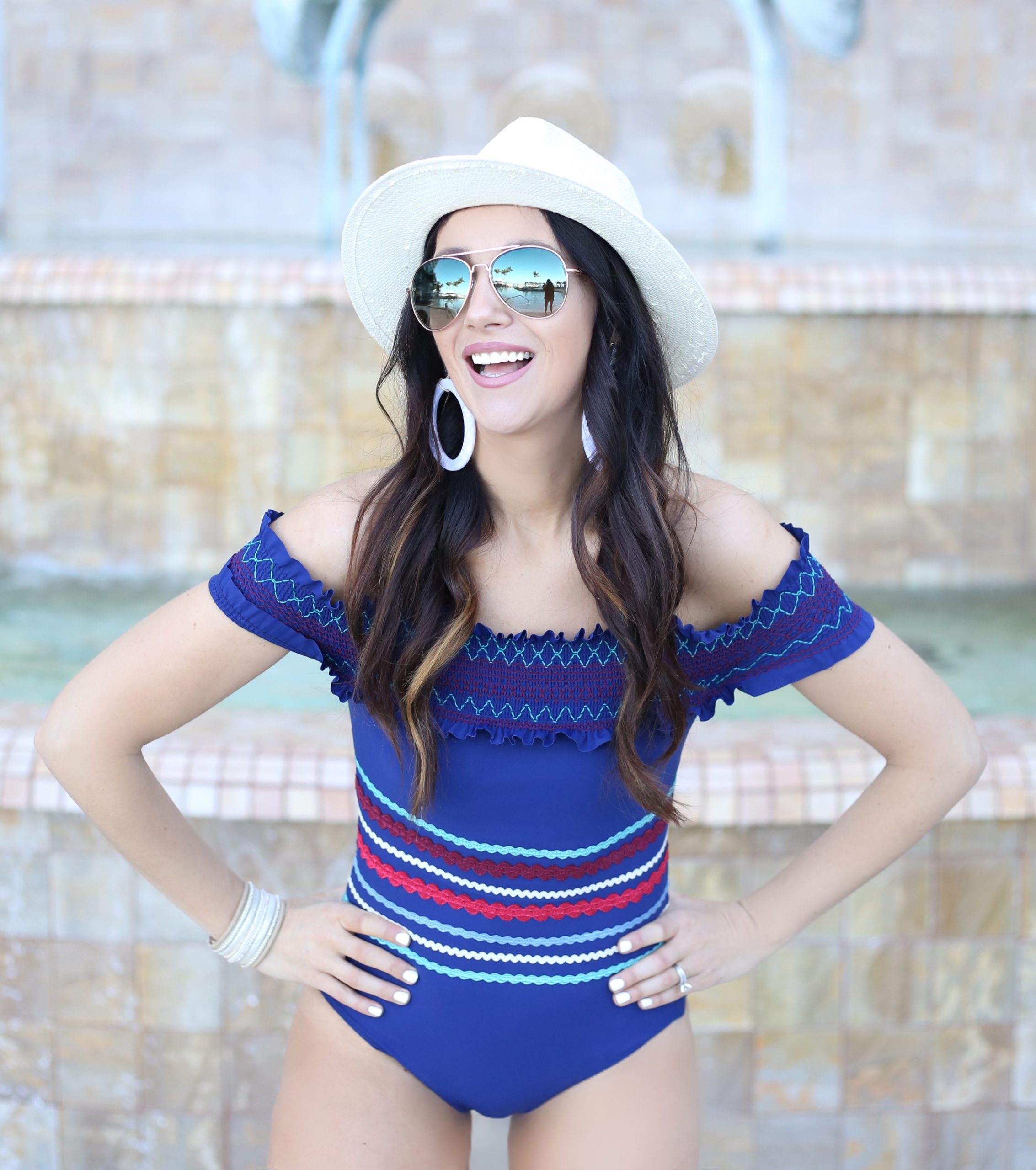 OUTFIT DETAILS c/o Zappos
Red Carter Ipanema Smocked Off The Shoulder One Piece , also available in Red HERE and in a bikini option HERE. I am wearing size Small in this one piece. I should add that I have narrow shoulders and small chest (don't be jealous), so I would recommend sizing up if you are larger than a B cup. The quality and embroidery details are absolutely gorgeous. Yes, this may be a splurge but it is sure to last for more than one season. It is lined and doesn't cling to skin when wet. Also (this one was important to me) full coverage bottom. This black one piece is gorgeous and on SALE HERE.You maybe interested in other options by Red Carter HERE
Red Carter Plumeria Shirt Tunic Cover Up   I can't say enough good things about this tunic. First and foremost straight out of the suitcase and barely any wrinkles! Longer in the back. That feature is pretty important to me, it makes me feel more confident when walking around the pool and resort area. And let's be honest here I am a mom of two, and in her mid thirties, so it's just more appropriate for me haha I also wore this tunic with a denim skirt and it looked so cute. Sadly it is selling out FAST. But for a good reason. Here is another option by the brand HERE. Love the maxi length!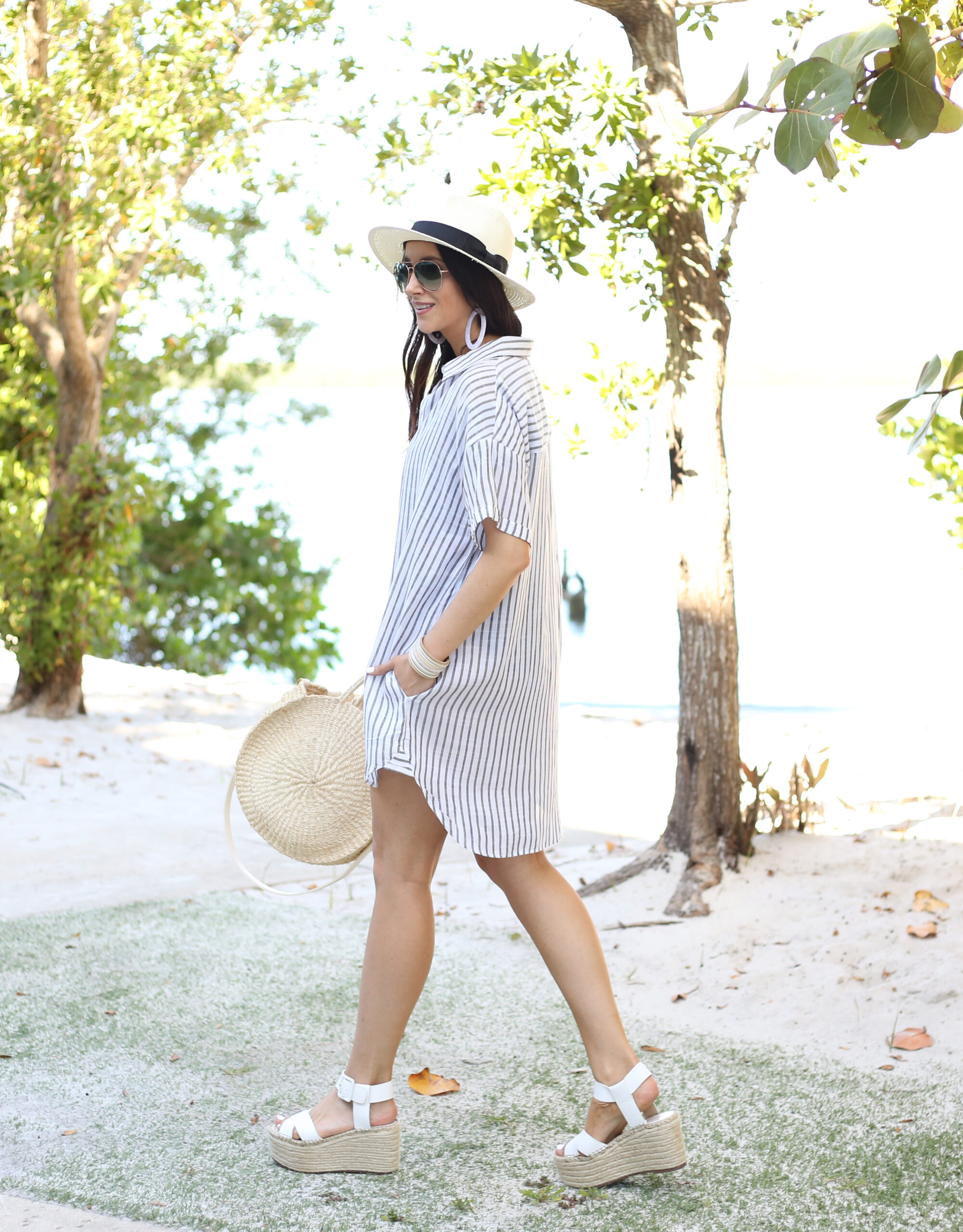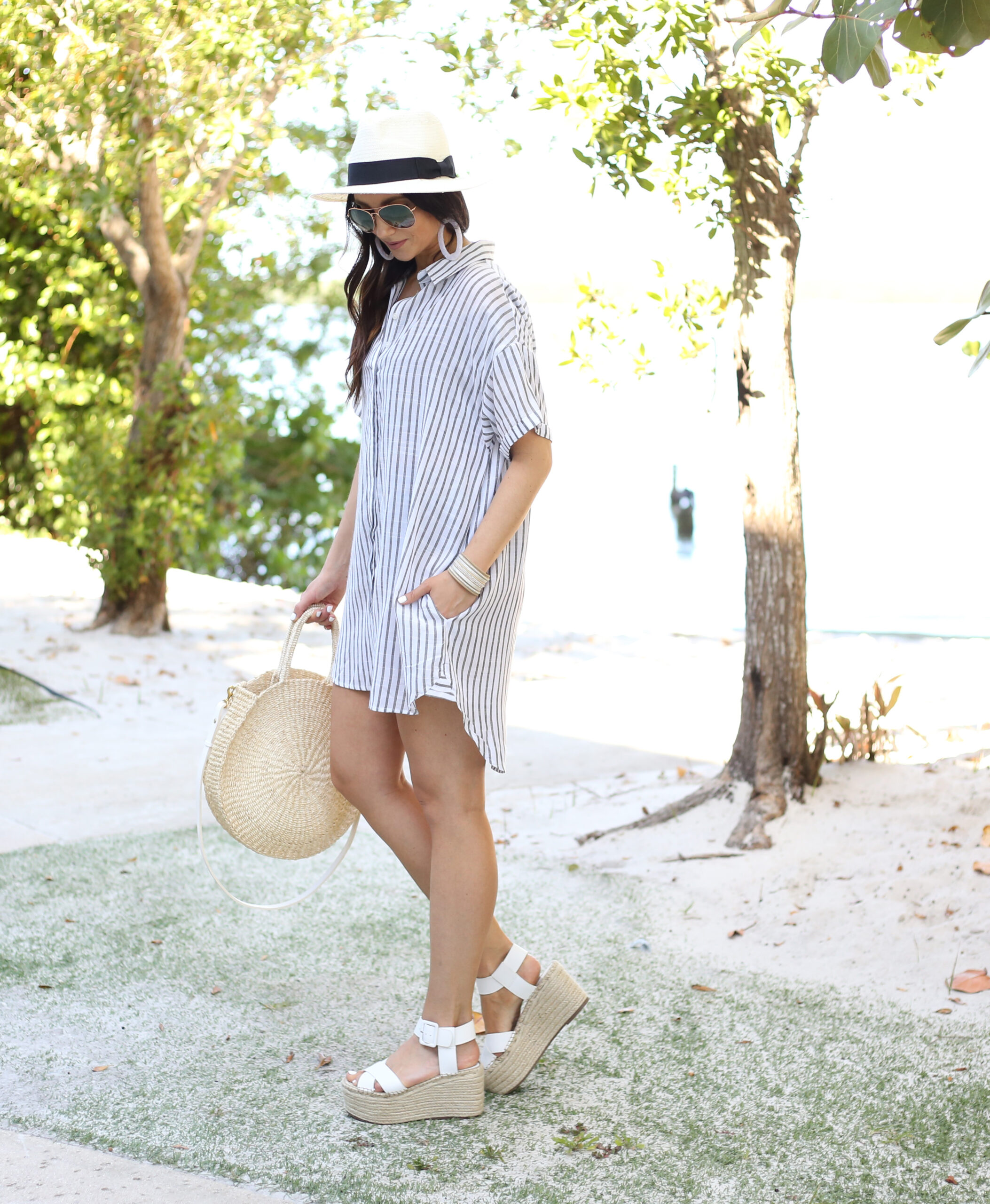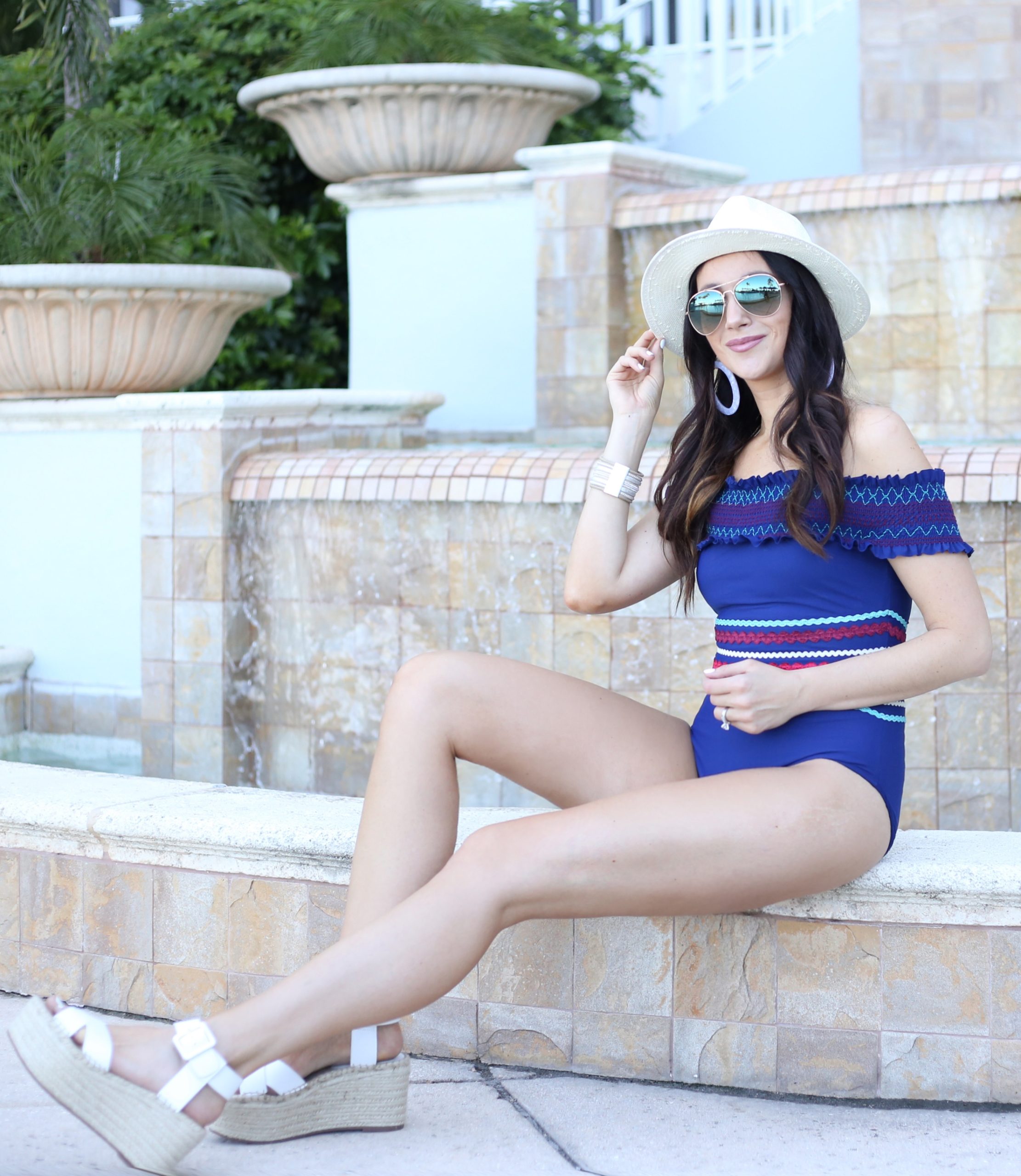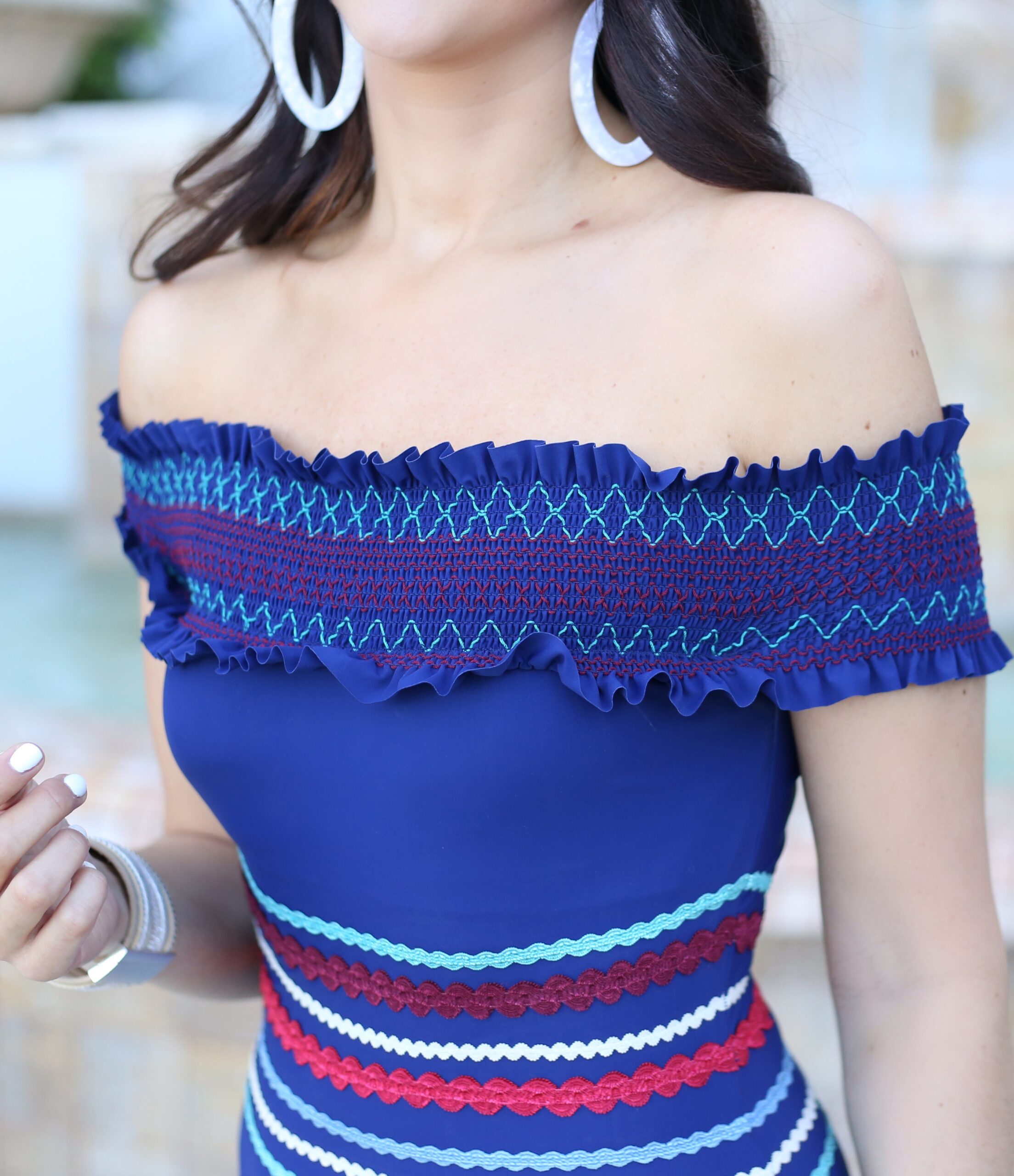 It took me some courage to post the pictures above. My body was in no shape or form bikini ready. Cellulite affects 85-95 % of women, and sadly I am one of them. I have stretch marks on my hips and cellulite on my thighs. I am a real woman with a real body. After chatting with you all through the social media, you expressed high interest in this post. Many of you have sent me your experiences and recommendations. So without further ado, here is the list of the top most popular remedies.
 Tips For Reducing the Appearance of Cellulite Naturally
DRY BRUSHING– this has been the number one recommended tip by my readers! If you do it everyday or even twice a day, it is suppose to work miraculous. However there is no true scientific evidence. It is claimed to help with the following:
Promotes skin cell renewal. Increases blood flow.
Sloughs away dead skin cells.
Tips: Use a brush with natural (not synthetic) bristles.
COFFEE GROUNDS / SCRUBS .The scrub increases blood flow through massage and exfoliation.  You can search Pinterest for recipes but it's quite simple.
Combine coffee grounds, brown sugar and coconut oil. Use in the shower daily.
You can also do a wrap type treatment. Leave the scrub on, wrap it with plastic wrap and leave it on for up to 30 minutes 2x a week.
JUNIPER OIL. This one is suppose to contain detoxifying properties. It helps to reduce fluid retention.
I have searched Pinterest and many posts recommend combining few drops with olive oil and massaging into the skin daily.
COLLAGEN PEPTIDES. Many bloggers and beauty gurus swear by using collagen supplements. From my research I have learned it may take time to see actual results (up to 6 months) but it works well.
USE OF MASSAGERS & ROLLERS There are so many inexpensive options available online and at local retailers.
PROPER DIET (avoid salty and fried foods)
EXERCISE & WEIGHT TRAINING. Squat it like it's HOTTTT…
CREAMS / LOTIONS
HYDRATION. Keep your body hydrated with good ole water
I would love to hear from you! Make sure to leave any tips or comments below.
As always THANK YOU for reading. And very special THANK YOU to Zappos for sponsoring this post.
XO,
Anna