Not Your Mama's One Piece Swimsuits.
Swimsuit season is almost here. Confession: I was never a huge fan of one-piece swimsuits until recently. I guess in my mind, it was the stereotype of only wearing them when you get older or when your body is not bikini ready. And the styles were never too appealing. But all of that has changed. These days one-piece swimsuits are definitely on the rise, everyone from young to mature is rocking them. And the availability of styles and designs is there to fit your style and needs! I have partnered with Zappos on this post.. Many of you may associate Zappos with shoes and footwear, but you'd be amazed at what the retailer has to offer!
I chose three one-piece swimsuits and two beach cover ups to share with you all. You will have to let me know which one is your favorite.
Becca Color Play Plunge One-Piece Swimsuit. Becca has to be one of my all time favorite swimsuit brands. It is a little bit on the pricey side, but in my opinion it is totally worth the splurge, and here's why:
Great quality – it will last more than one season!
Flattering fit – full coverage for the bottom (this one is really important to me)
Sexy design – yep I said it! Lingerie inspired crochet design takes this swimmie to a new level. And it is still classy and totally appropriate for family friendly beaches.
Size wise I wear size Medium in this brand. For reference I am 5'7" and 130 lbs.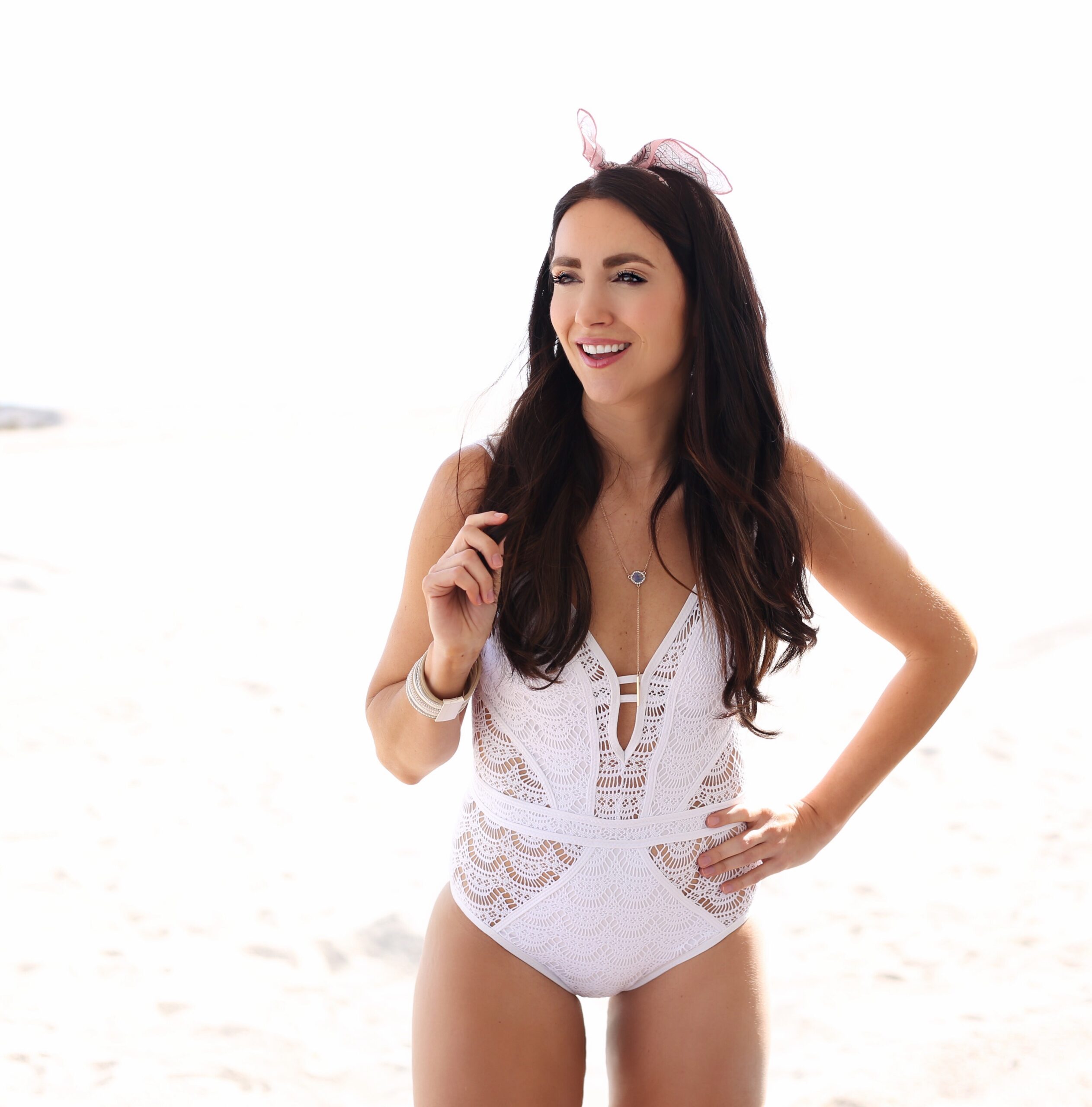 Cover Up Options
Nightingale Dress Cover-Up. I am wearing size XS/S. It is also available in black. I am such big fan of off the shoulder trend. And this dress does not disappoint. It is light and flowy. It is meant to be a swim cover-up, meaning it is probably too short to wear out as a dress. But I can totally see myself wearing it with denim cut offs. If you're planning a vacation, this cover-up would be great as resort wear as well.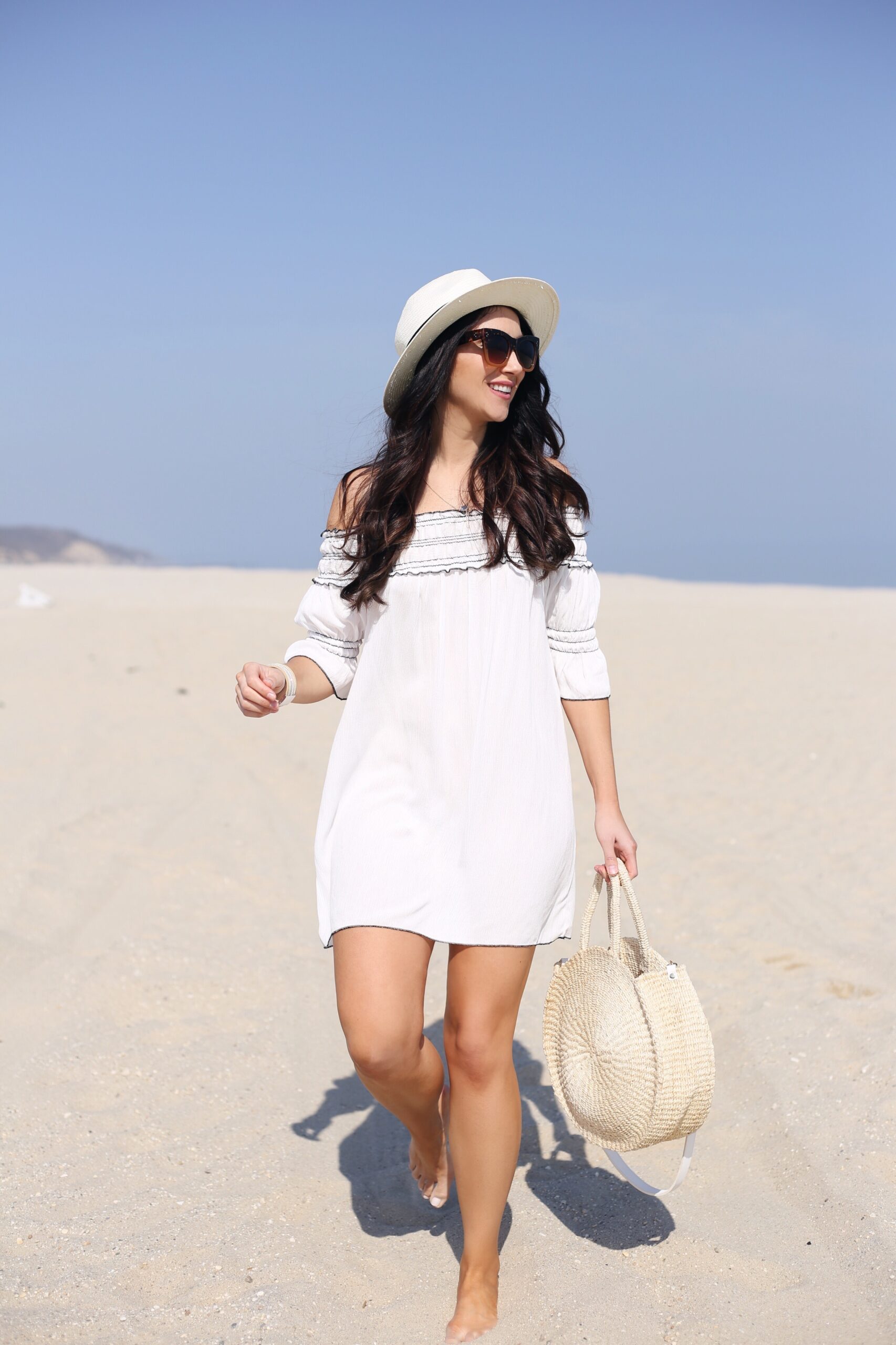 Breezy Basics Keyhole Dress Cover-Up.  I am wearing size XS/S. Ok this cover-up so much going for it. Here's why I love it:
Affordable at only $42
Available in 7 color options.
Soft and comfortable.
Great length!
Blue Swimmie
Becca Color Play Side Inset One- Piece. This is one of the new designs. My hubby was such a big fan of this one-piece swimsuit. I have to say the color is gorgeous and perfect for summer. The design is sexy but not too revealing. I am wearing size Medium.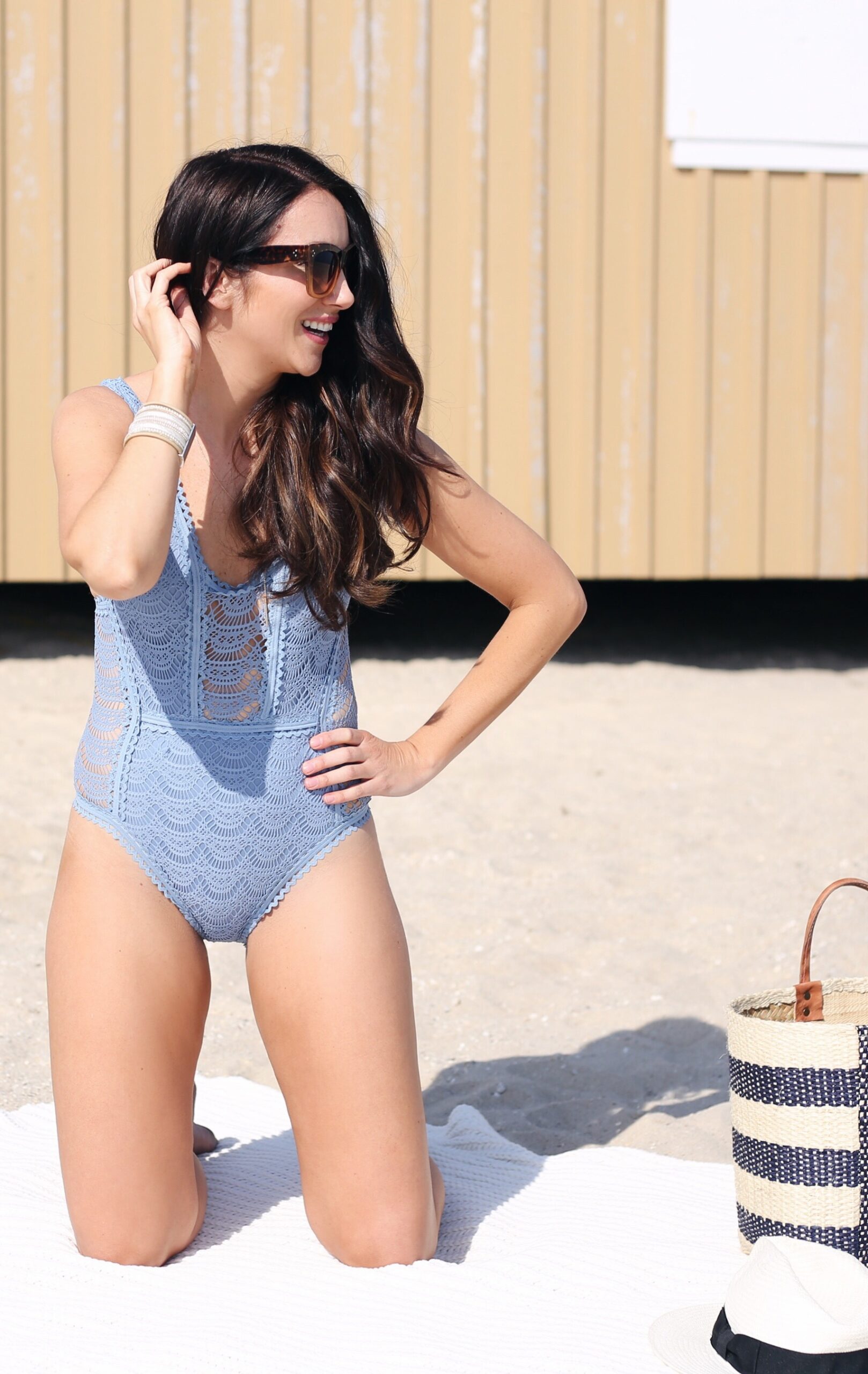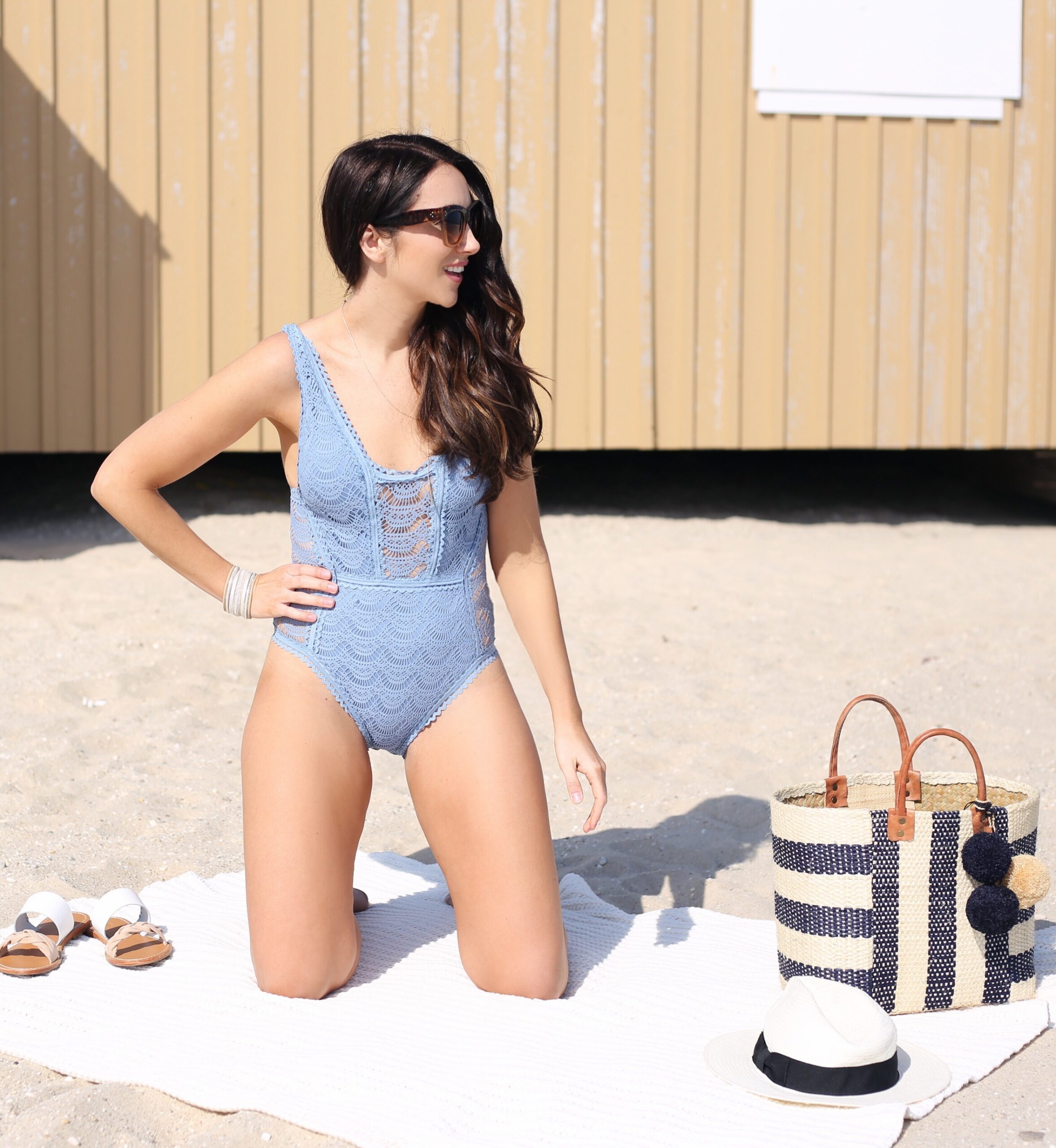 Black Swimmie
Becca Siren One-Piece. I am wearing size Medium. It is available in 2 color options. If crochet panels are not you style, I totally recommend this one-piece. So flattering and the ring accents make it stand out.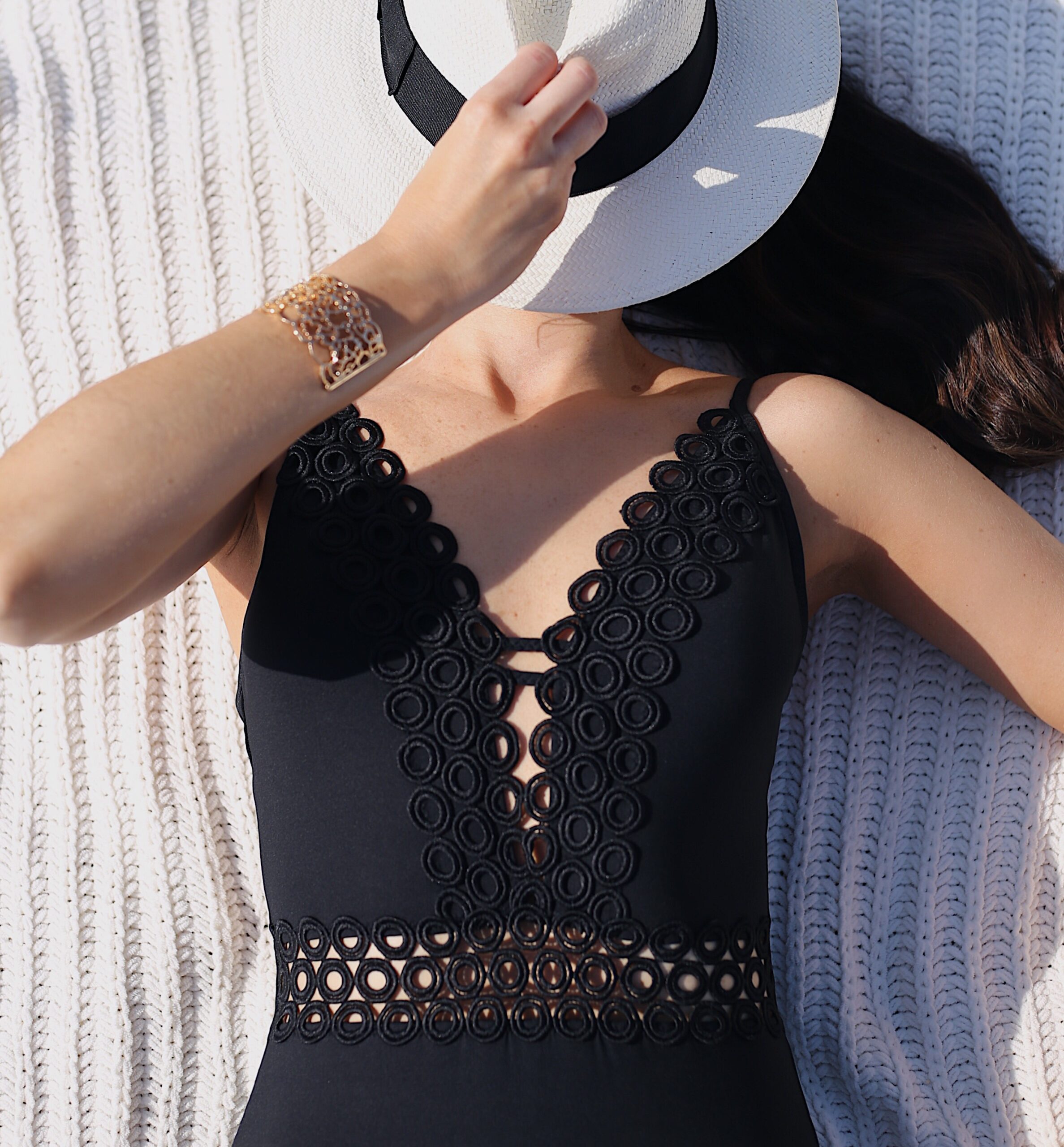 So what do you all think? Which one is your favorite?
Thank you so much for reading, and very special thank you to Zappos for sponsoring this post.
XO,
Anna