Most Popular Outfits- April Edition
Most popular for the third month in a row! Absolutely my favorite pants. Linen but won't wrinkle easily, so comfy, feels like you're wearing sweatpants. They're longer than they appear on the model on the website. But will shrink with drying, if you love the length, let these air dry.

Shorts version of the joggers (above). Highly recommend these if you're looking for linen shorts for the summer.
I proudly own this cardigan in 3 colors now! It's just the perfect spring/ summer layering piece. It is linen blend which makes it light and airy, and perfect length for denim cutoffs or skinny jeans. Available in 11 colors.

These sandals have been your favorite for the second month in a row. Love the color block and design. Great quality and neutral tones that go well with most color palettes. Size up by half size.

Graphic tees are making a come back. This nautical theme tee is affordable, and great quality. Here are few others I am currently loving.

One of my favorite purchases thus far this season. These wedge sandals are comfy and under $80! Available in 4 colors.

This tank is only $20 and is currently available in 5 color options. Great for easy casual look. I wear it with this lace bralette. Available now in 15 colors.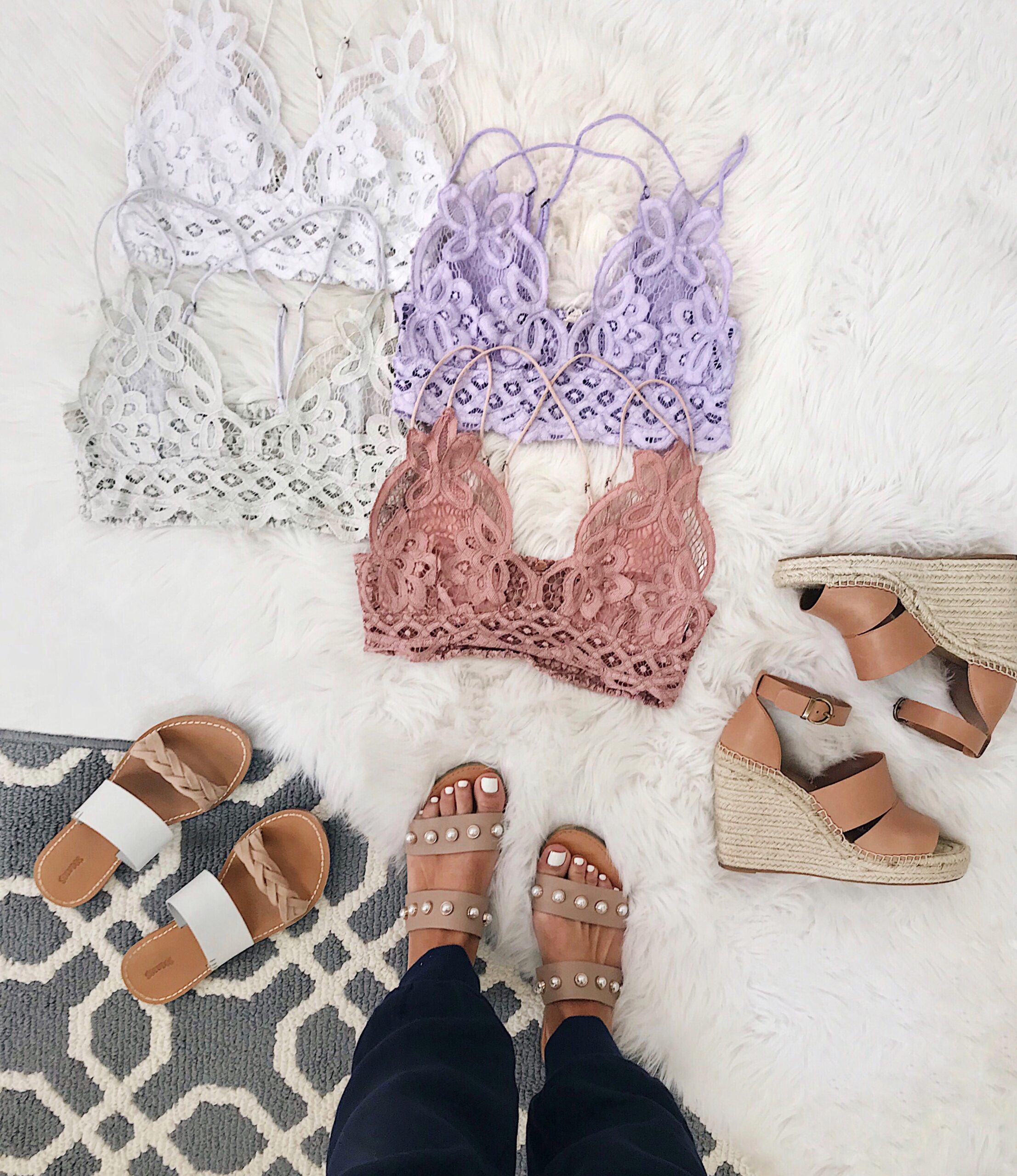 I bought these sandals last season. They sold out so fast and for a good reason. Great price point and such a fun, chic design. So glad they're back in stock this year.

These jeans are awesome. First of all they are so soft and comfortable. It feels like you're wearing leggings. They do not have front pockets, which is actually a plus because there is no bunching of extra fabric. Must have! Size down in these.

These sandals are affordable at under $50 and so comfy. I sized up by half size (as I do in all shoes in this particular brand). These are selling out fast but I was able to find nearly identical pair for only $29 HERE.