Happy May, friends. I can't believe I'm saying those words out loud and I can't believe we are in the month of May already. While we are still practicing social distancing here in NY, the beautiful weather has made it a lot easier. We're enjoying our backyard and going on long walks on the trails.
As you know, every week I round up the best sellers. In this post, I am rounding up the most popular purchases from the month of April. It's fun to see what you girls were loving last month.
You can view previous best seller posts HERE and HERE.
1. JOGGERS – My favorite linen joggers were on sale last month.  I own them in two colors and have had them for two years.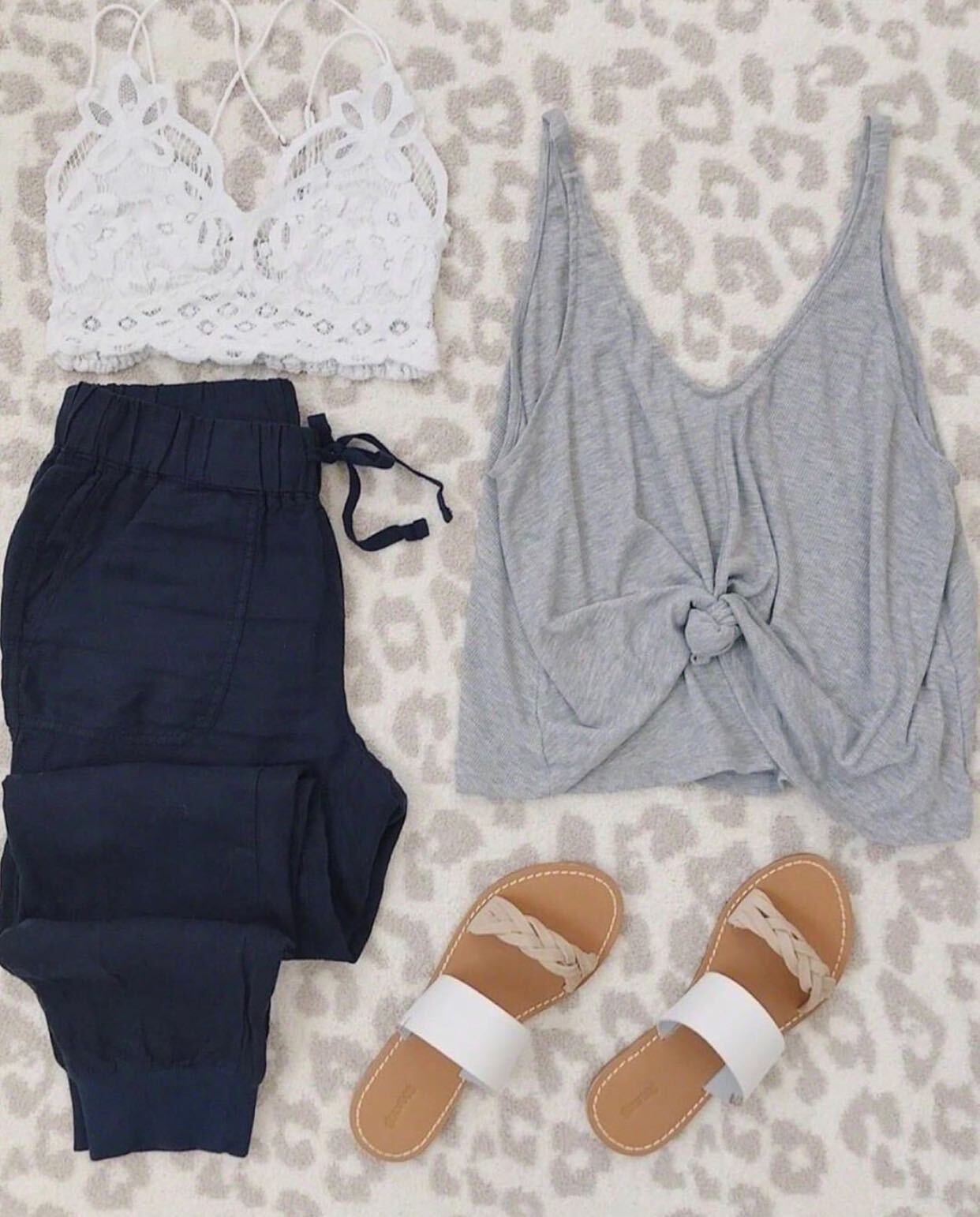 2. OVERALLS –  One of my readers recommended these in my Target Insiders FB Group, which by the way if you love Target you should totally join us! I am wearing size S, they are available in 3 different color options and currently 20% off.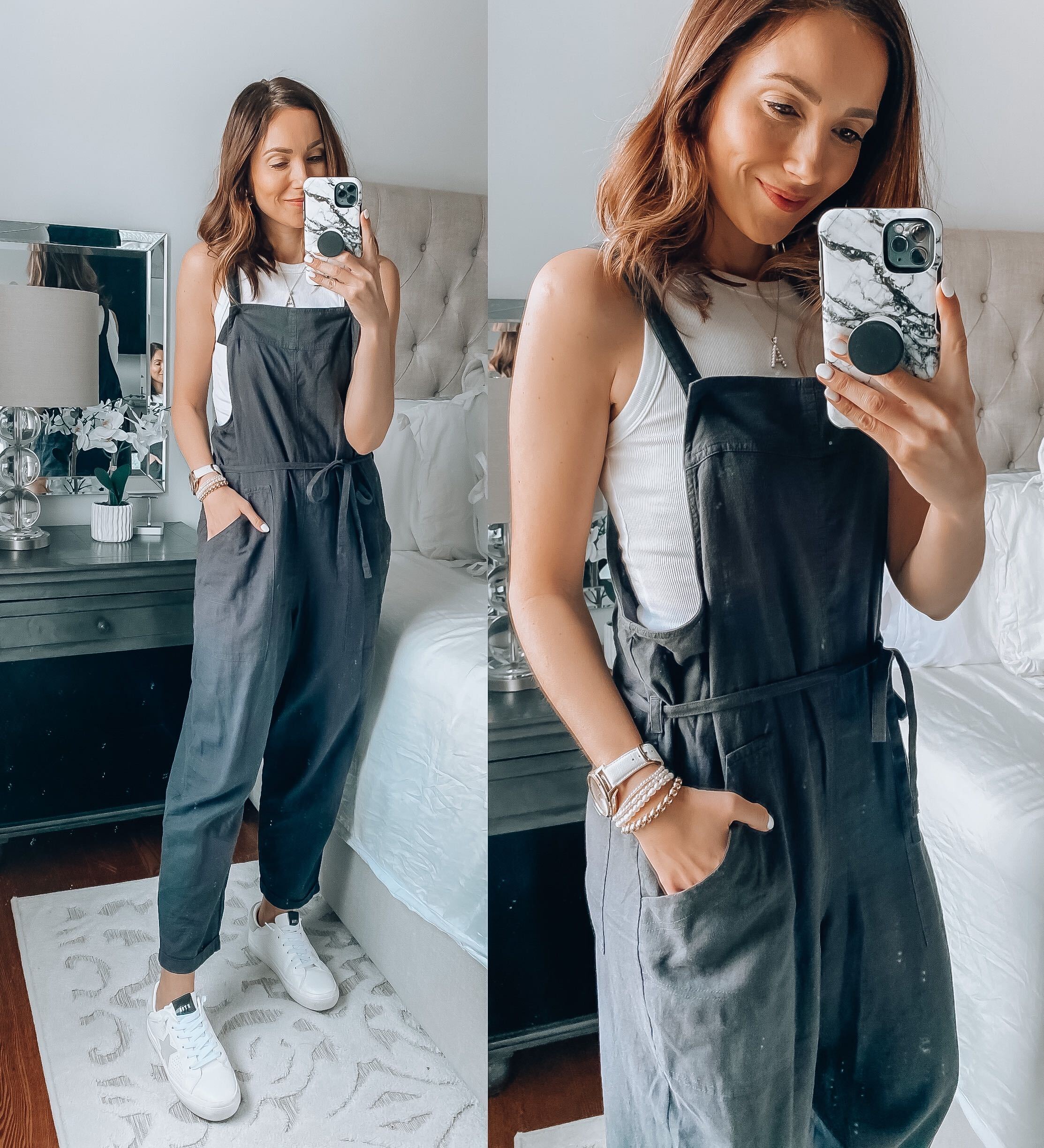 3. GREEN PANTS – Such a great Target find, right? I love their light green coloring and while linen pants are known to wrinkle, these do not wrinkle as bad as some of my other pants I own. I am wearing size small.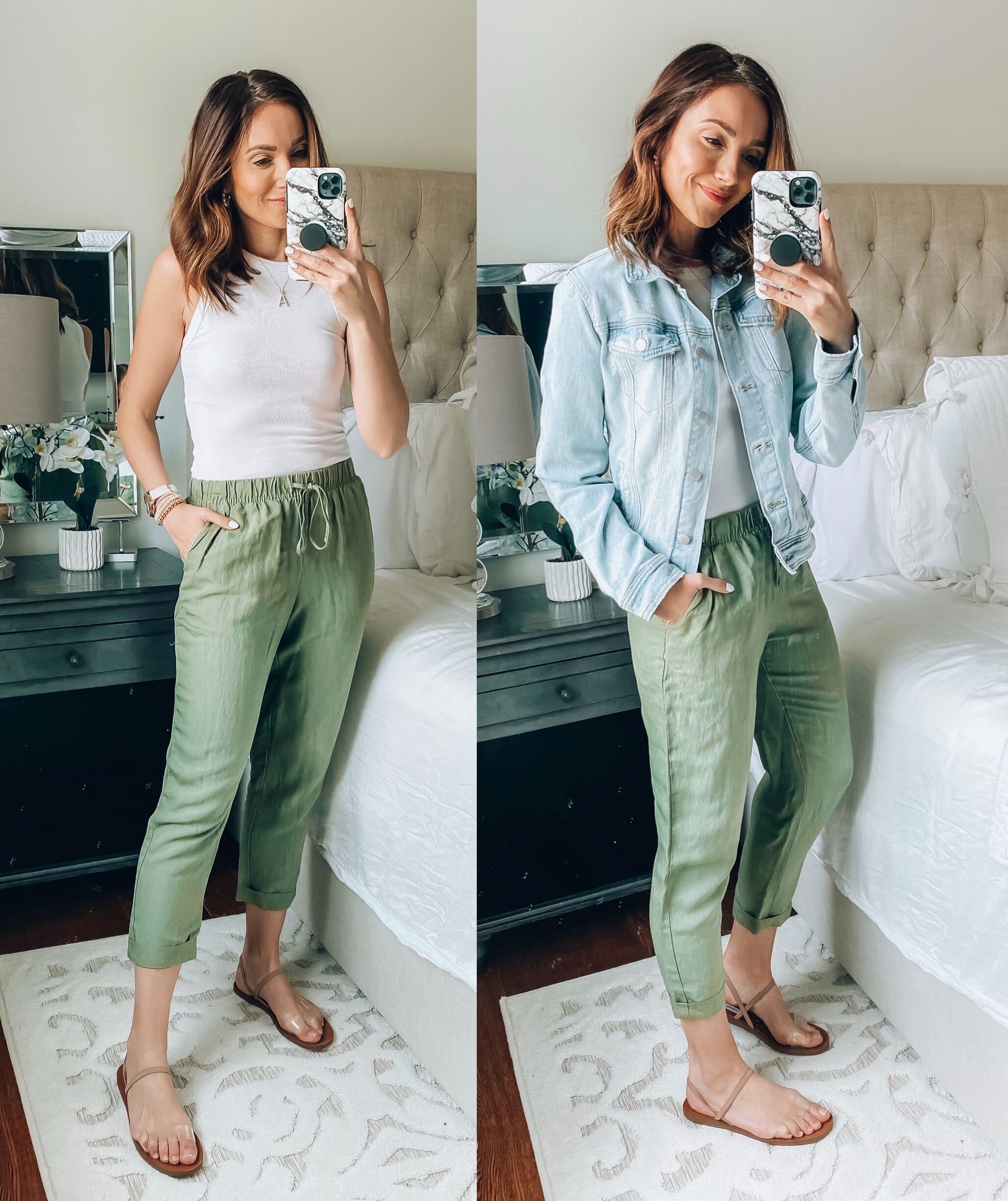 4. JOGGERS –  A Walmart find, these are so soft and feel like a pair you would buy from Lululemon. The cut is so good and they fit so well, which is nice because sometimes joggers can be so baggy and look sloppy.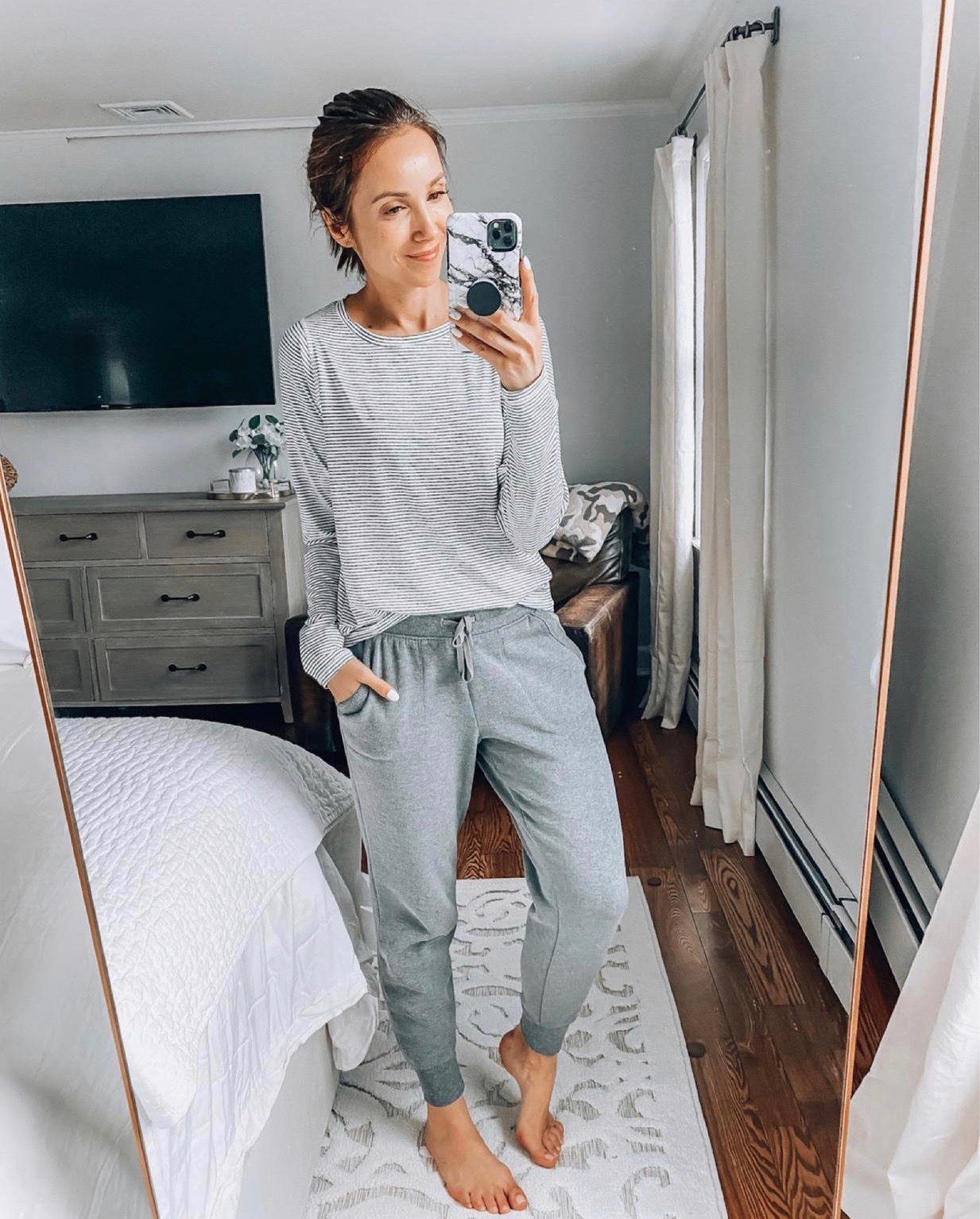 5. EYELINER – This eyeliner was one of the most popular items on the blog in 2019. To be honest I totally forgot I had it. So happy to see it still available on Amazon. I use the 10 mm size. One pen / stamp for left and one for right eye. Draw the eyeliner on the lid (just like you would with a regular eyeliner), then use the stamp (make sure you have to correct side) on the outer corner.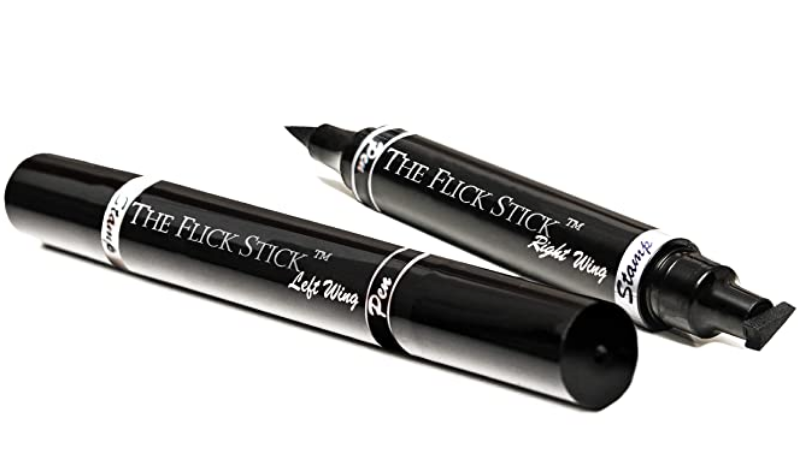 6. WATCH – It's no secret that I absolutely love my Garmin vivomove luxe watch and I'm so happy you girls are enjoying yours! It's so much more than a smart watch and you can read more about why I love it in THIS post. It's also currently on sale!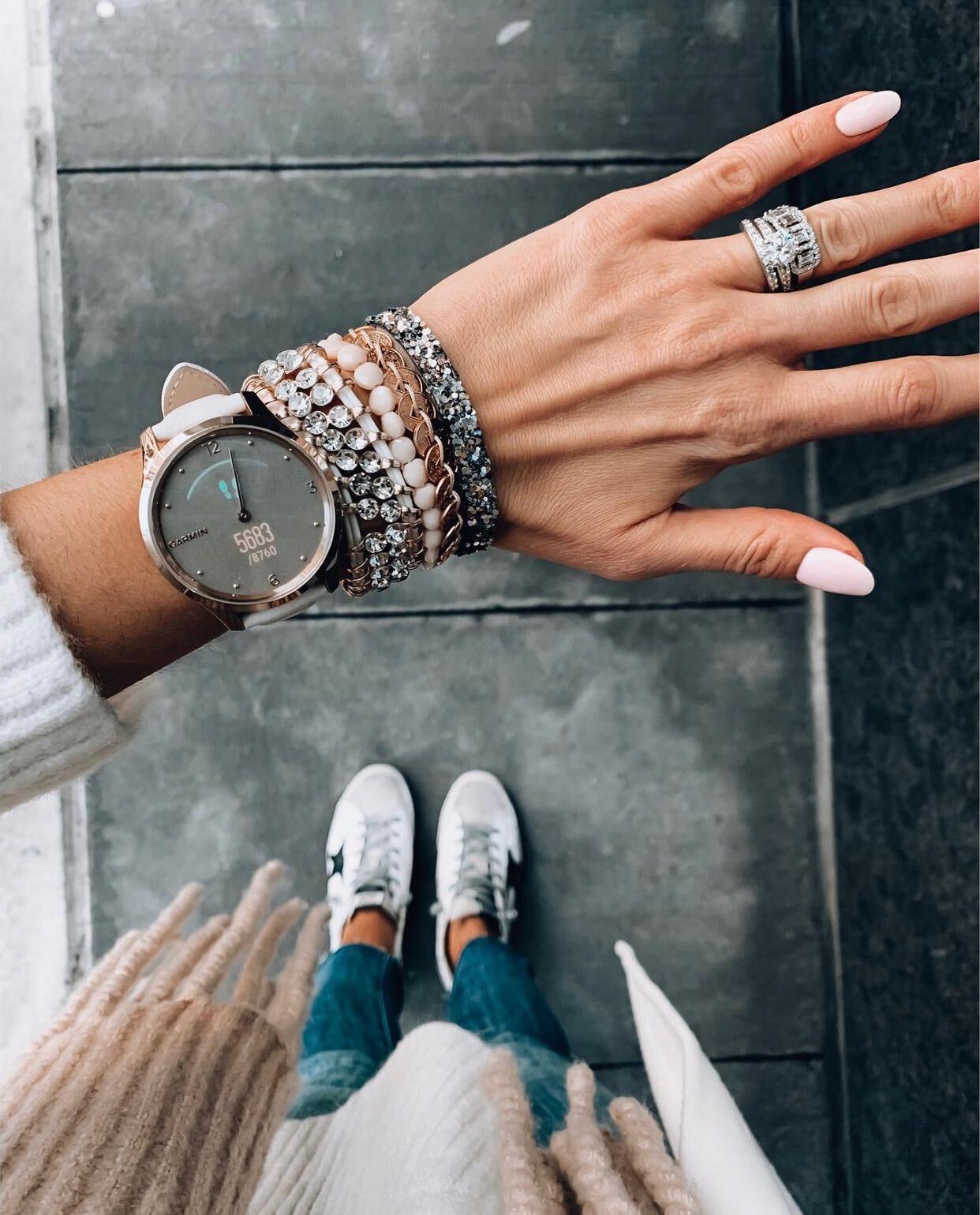 7. BODY-CON DRESS – You girls have definitely heard me rave about this dress!  It's one of my favorite dresses of all time because it is super flattering, has great length and is available in an array of colors. I am wearing size small and it's nearly 30% off.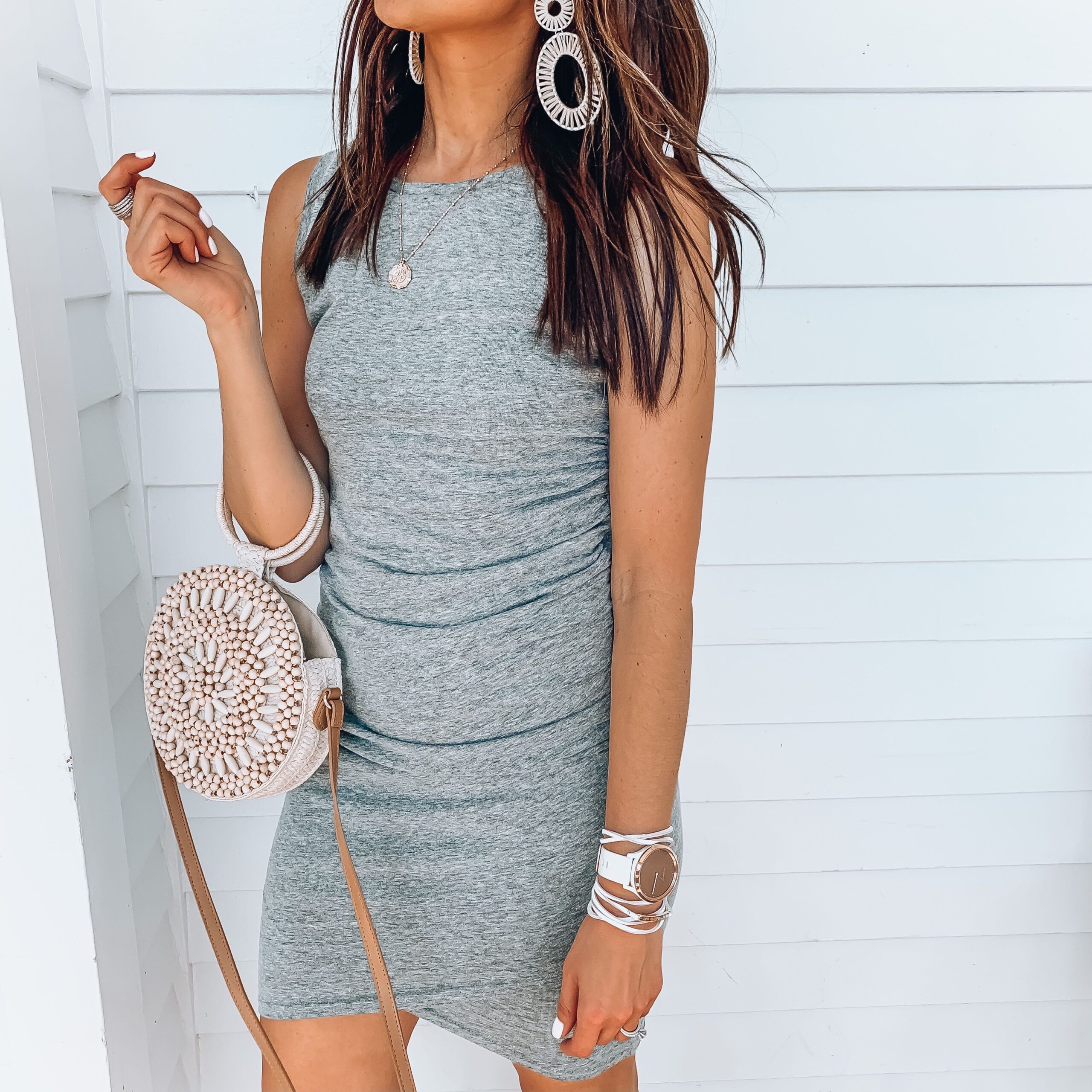 8. ZELLA LEGGINGS – I bought my first pair 4 years ago, and just bought another one last summer to have a fresher pair. In my opinion these are the best outfit leggings. They're pretty thick meaning they are no see through. They're high waisted and give you a hug feeling. They look great wash after wash so you will have them for seasons to come.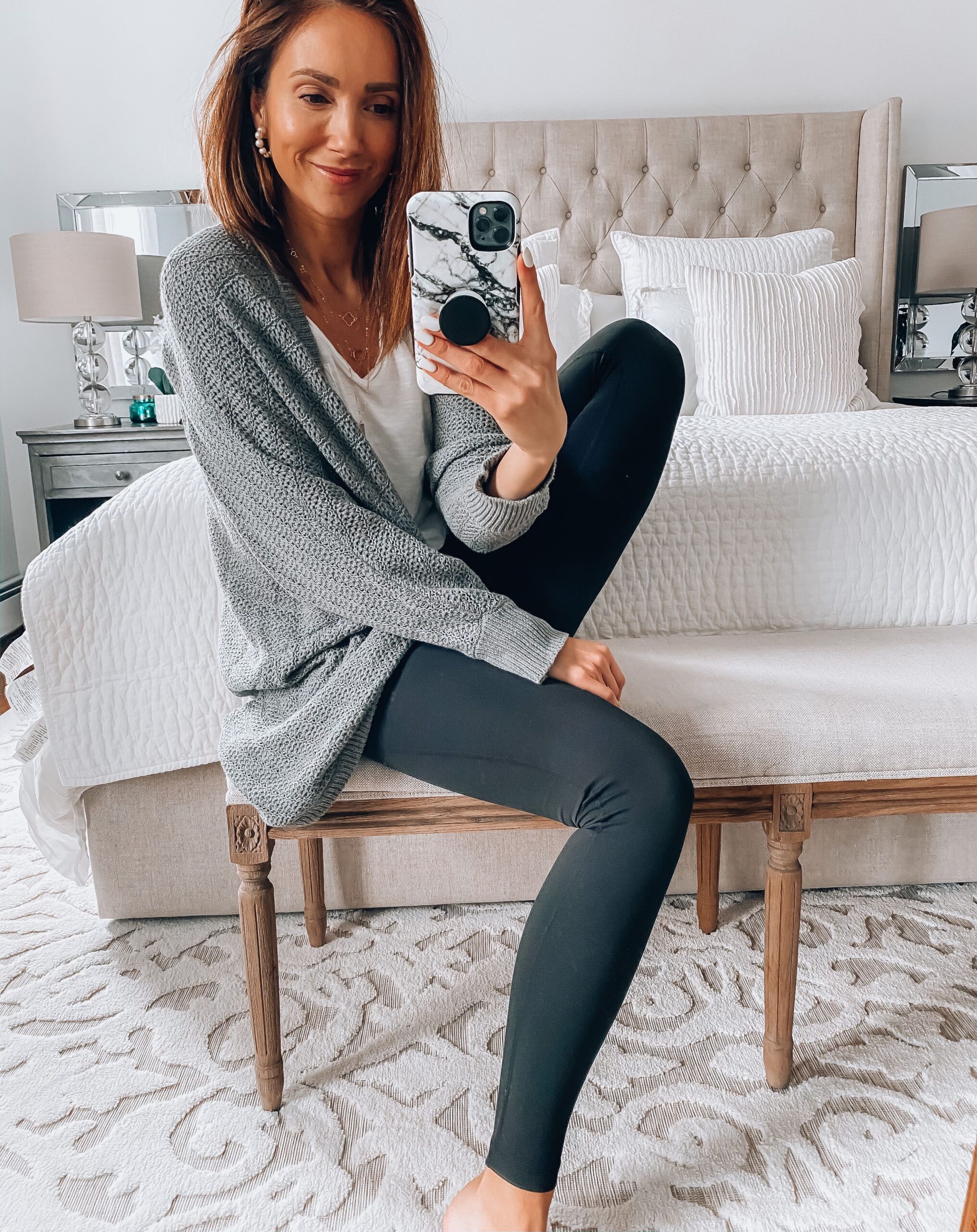 9. WIDE LEG SWEATPANTS – The coziest sweatpants from Target! I am wearing size small.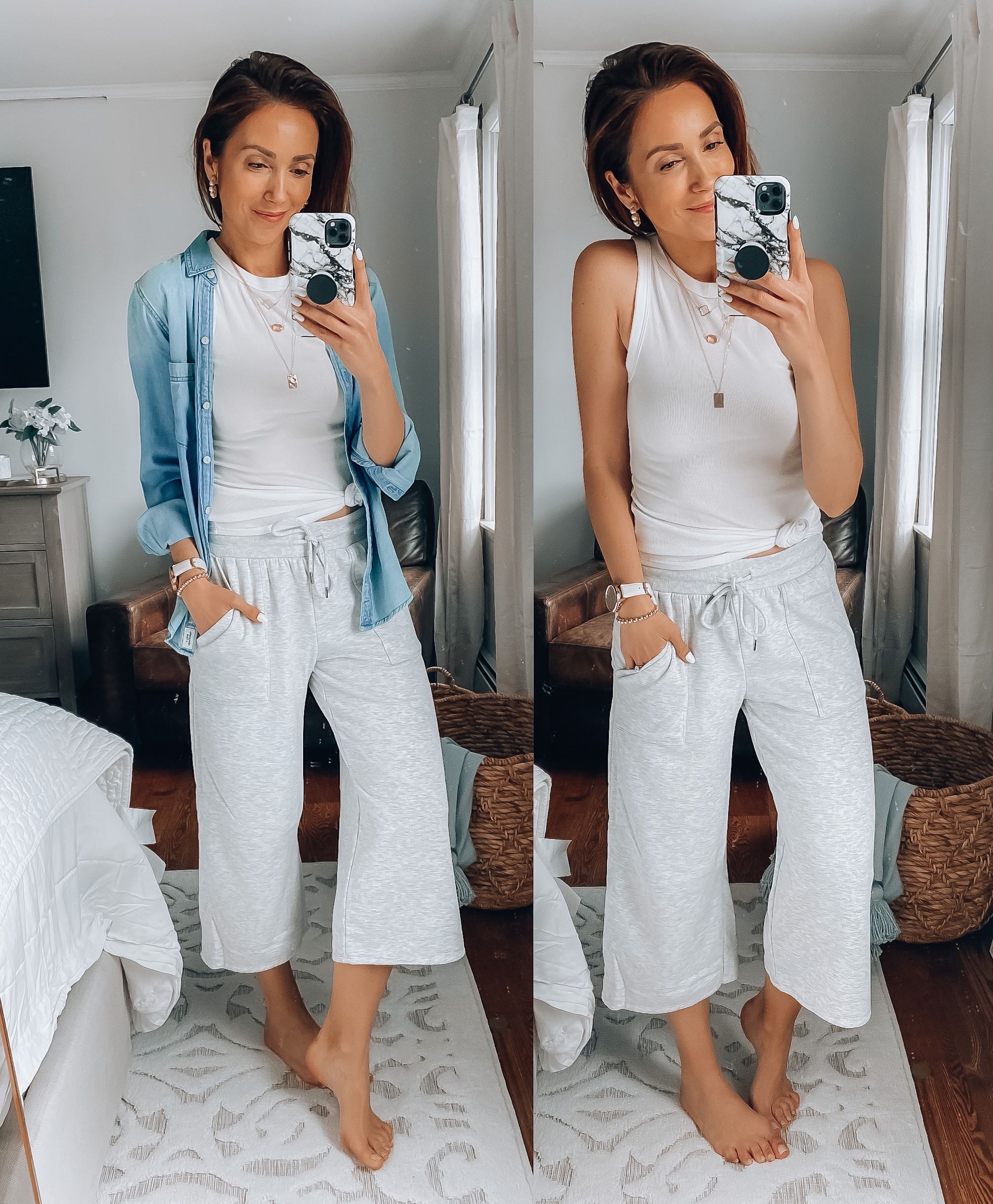 10. PJ SET – I'm so glad you girls enjoyed this cute little set as much as I did! They're so soft, comfortable and I love the eye mask.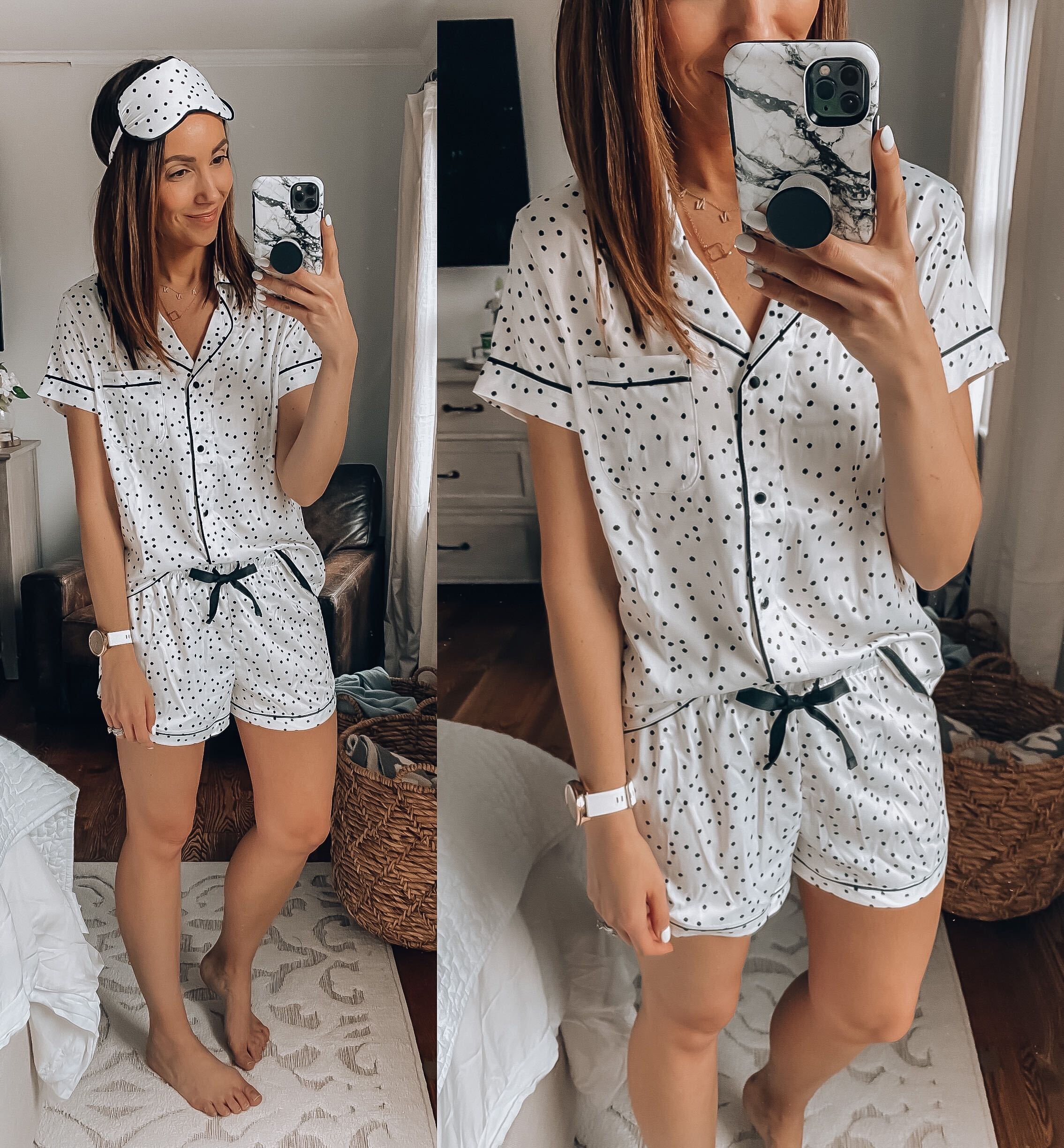 Thank you so much for visiting Blushing Rose Style Blog.