Amazon Finds – February Edition
This acrylic makeup organizer has been one of the top purchased items so far this month. The quality of the acrylic is so good. It was packaged nicely, with plenty of padding and plastic around it. There was no scratches or imperfections. Highly recommend this one.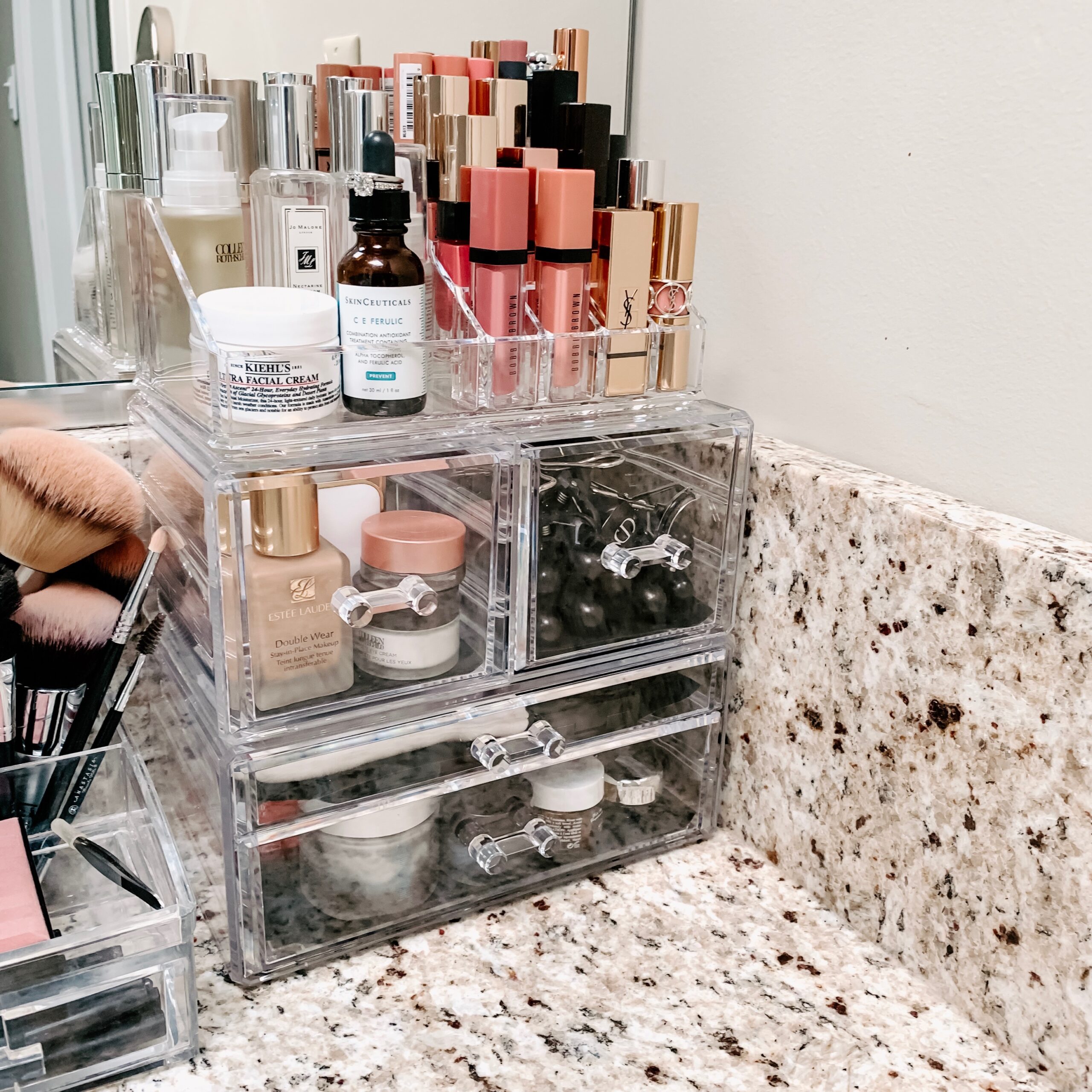 When I first posted this travel makeup case with adjustable compartments you girls sold it out within hours. It is such a great find. It is so sturdy,so you don't have to worry about your makeup getting damaged. The inside can be customized to fit your needs /makeup with the adjustable compartments. Under $20!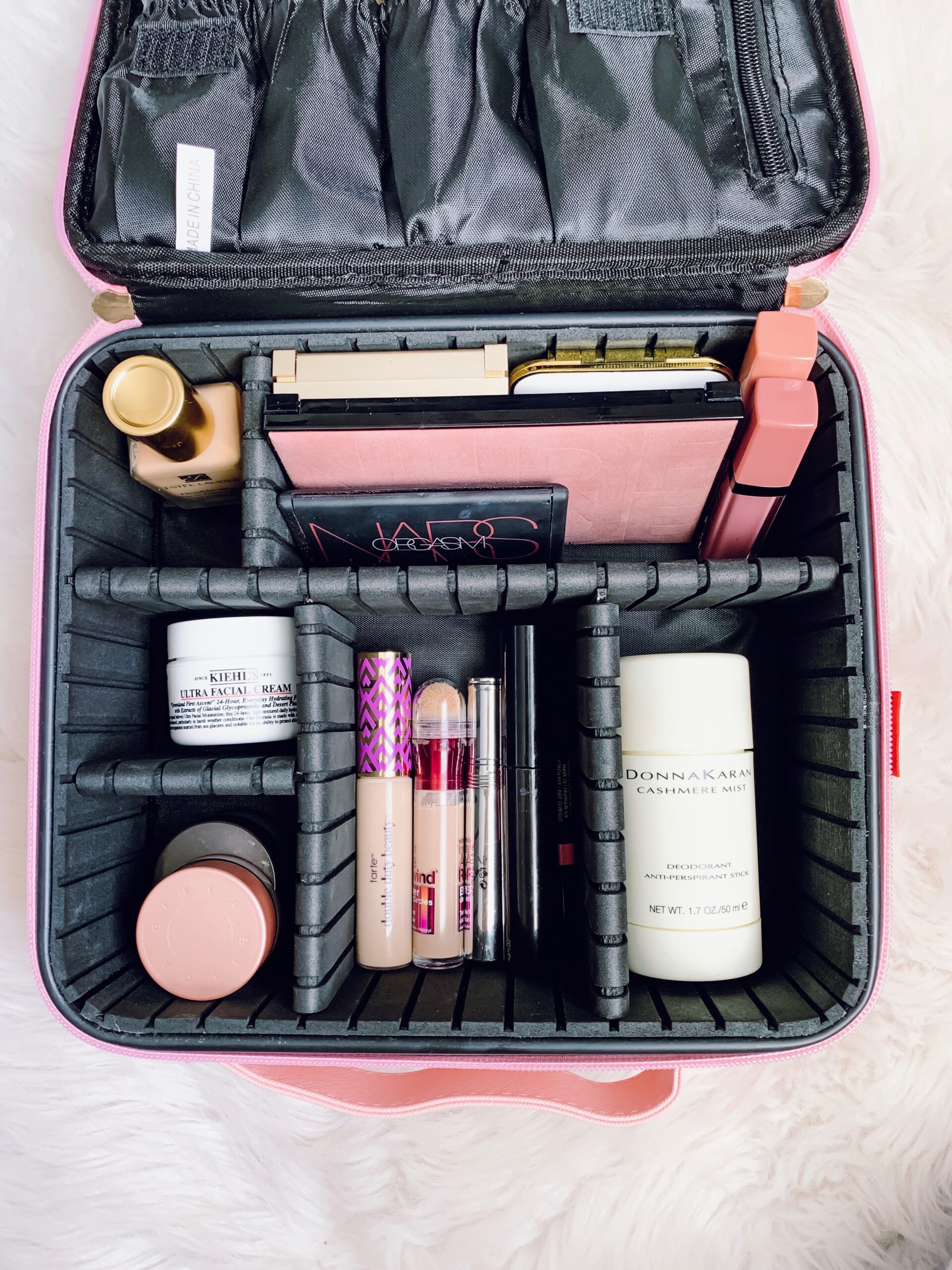 The reason I purchased this acrylic brush case, was to protect my makeup brushes from dust. Trust me when I say, I clean my house a lot. But I could still see dust on top of the makeup vanity. I didn't like the idea of using something covered in dust all over my face. I do not wear makeup daily, but even tho I wash my brushes after each use… it takes just a couple of days for dust to settle on them. I have sensitive, acne prone skin, so I will pretty much do anything to prevent breakouts. Great quality, exactly as described!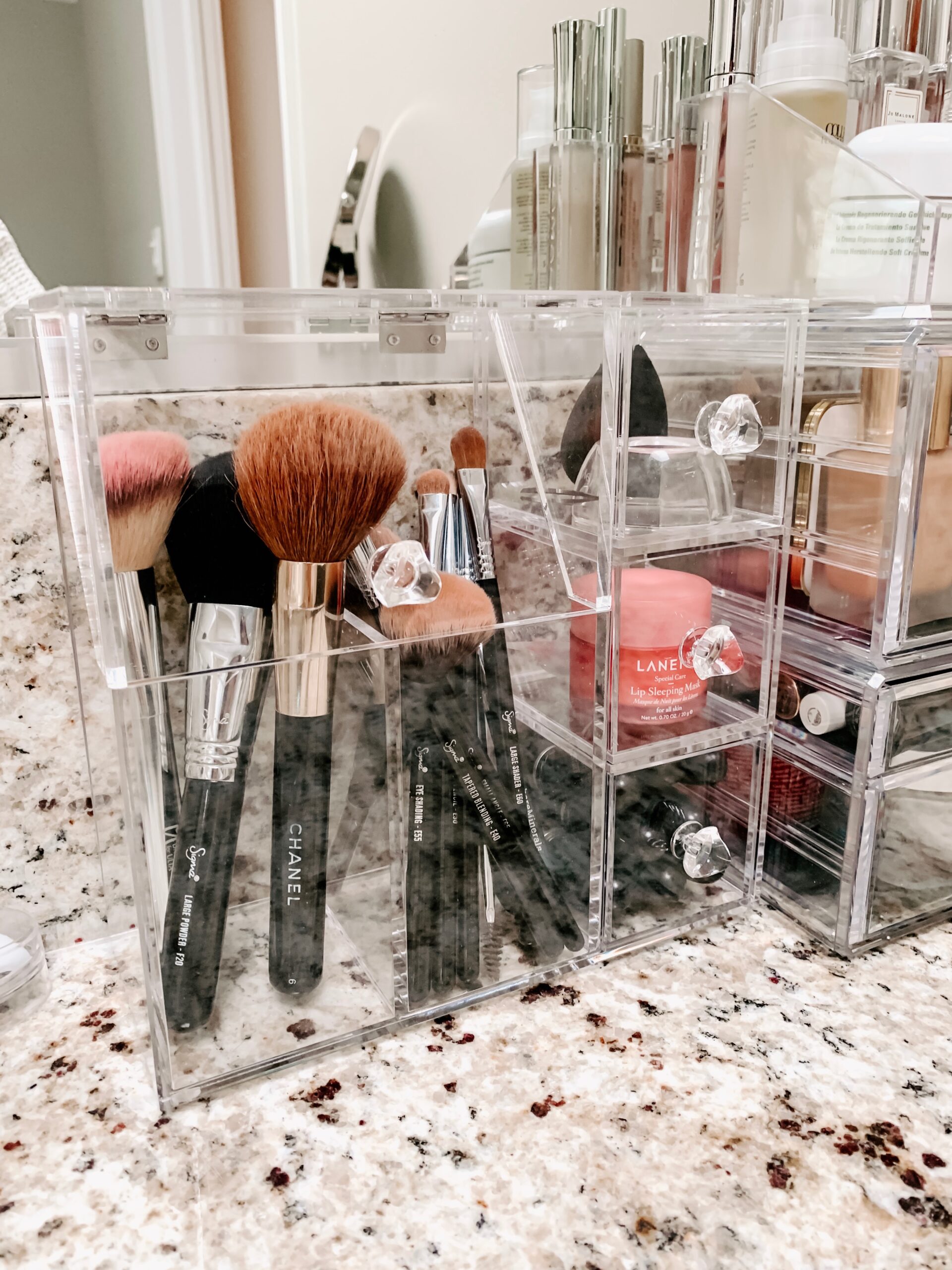 Designer dupe sunglasses
These sunglasses made it to the top of the Best Sellers of 2018! And for a good reason, these look and feel just like the real deal, but are just under $10. Celine dupes HERE, Karen Walker dupes HERE

I can see a trend here haha I think we are all in the "let's get organized" mood. This acrylic organizer can be used for makeup or jewelry. I personally bought it for my jewelry. Another great Amazon find! Quality and price are both amazing! The three drawer sunglass case is under $15. The quality is good, there was no scratches or imperfections but the acrylic is not as nice (it feels more like plastic). Overall based on price and how useful it is, I'd say it's a GOOD BUY!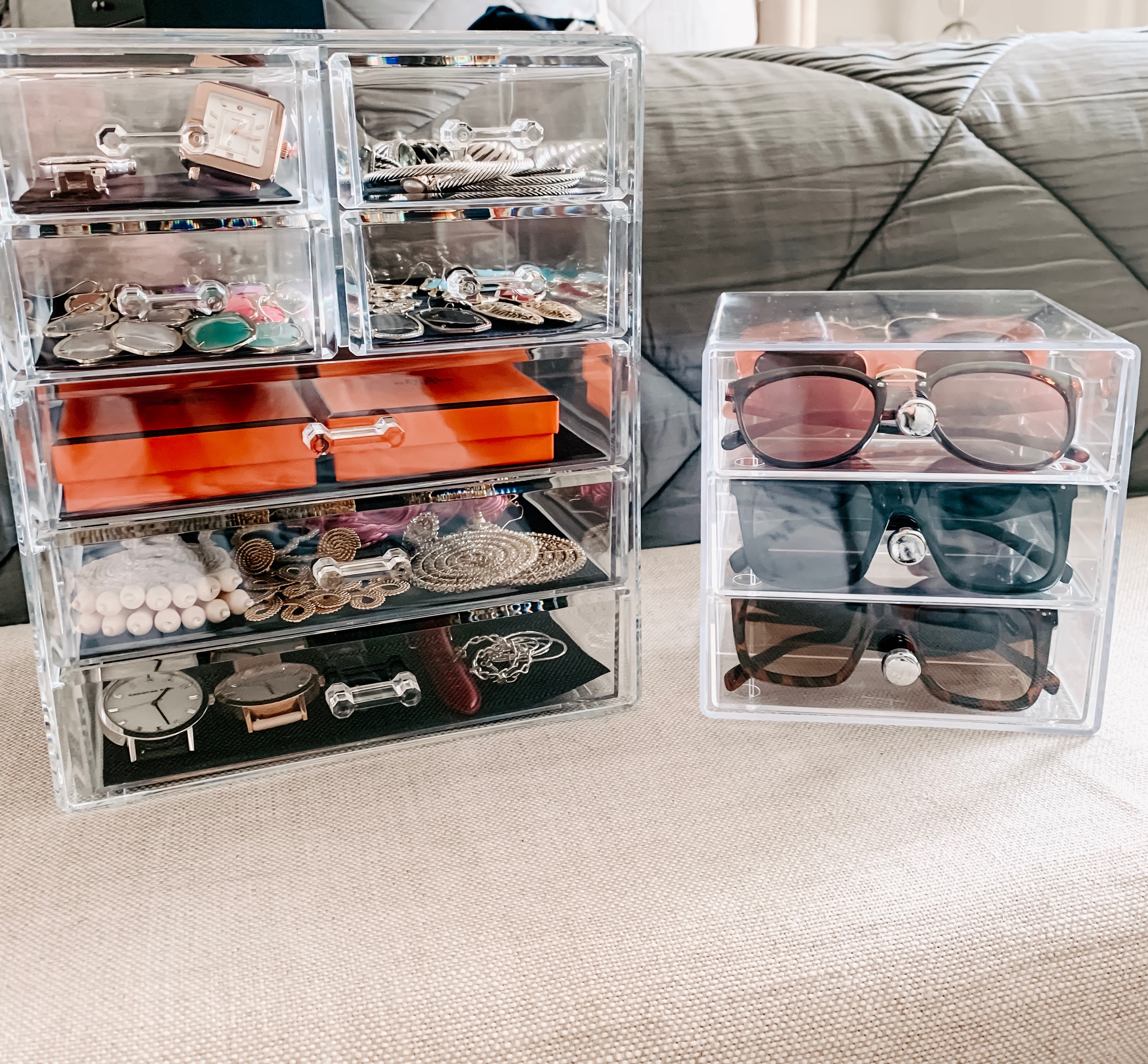 Amazon Beauty Finds
Quartz Roller, Ice Roller, Coffee Scrub

Apple Watch Bands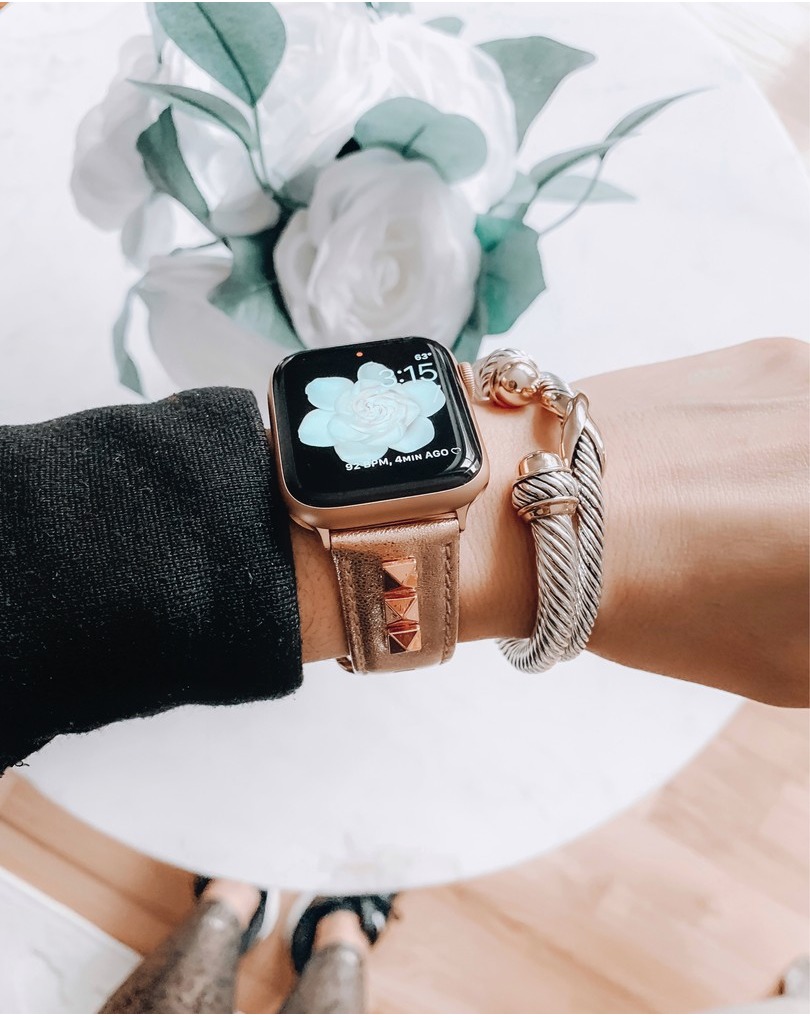 Camo Sweatshirt

Camo sweatshirt under $20. I am wearing size Small (wish I had Medium), size up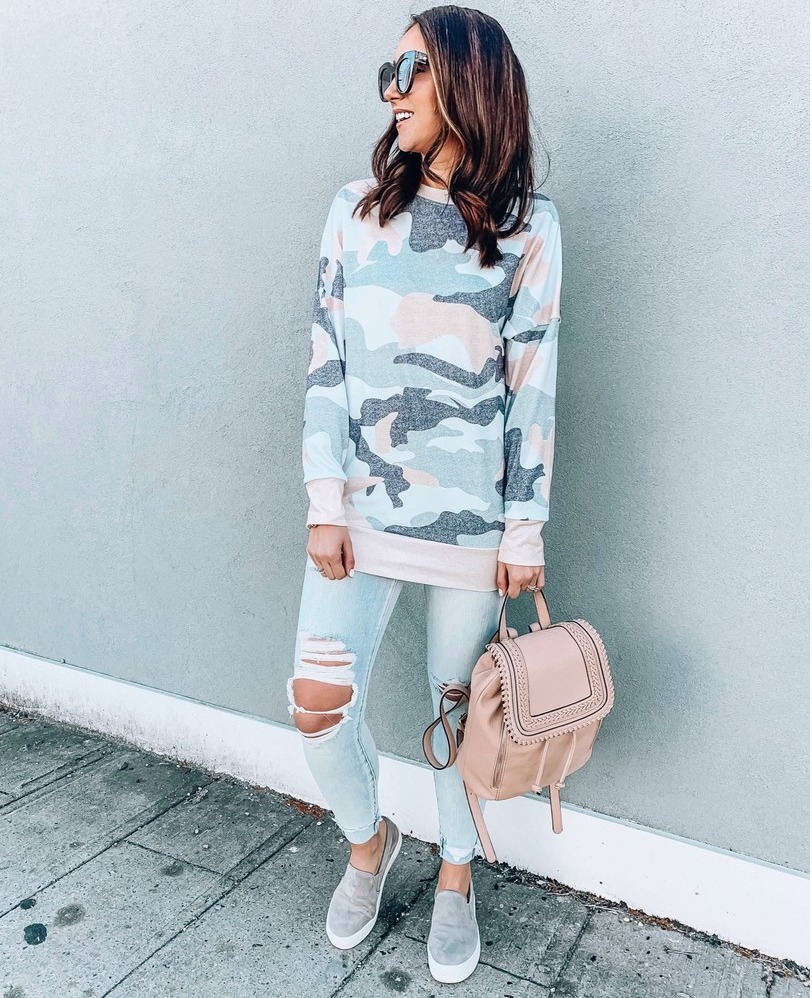 Tote Organizer
This tote organizer is a game changer. No more looking for my phone, wallet or car keys… btw I have it in size Large for my Neverfull GM.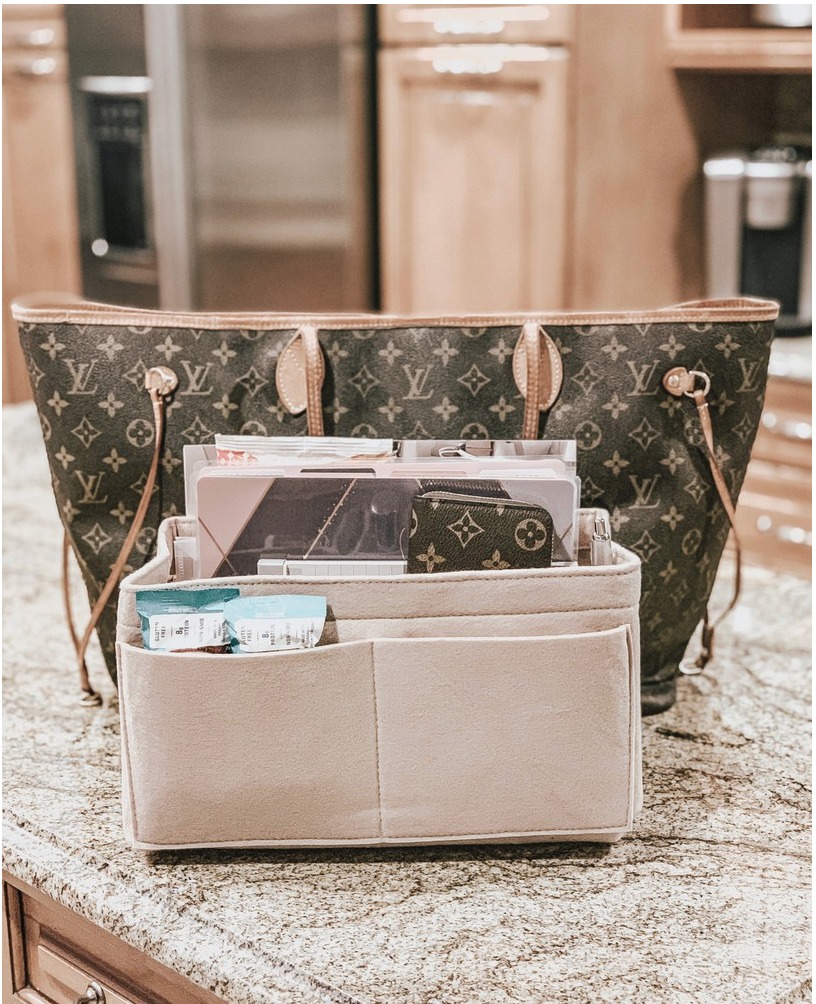 Jewelry – Rings Under $15