Hi Girls! Happy Saturday. In today's blog post I will be sharing the new custom moisturizer I have been loving, my secret products that help de-puff tired eyes and reduce black circles, and the new eyeshadow palette you all have been asking about. Skincare posts are always highly requested and tend to be some of the most popular ones. If you are an OG reader, you already know that I love trying out new trends in beauty and skincare. And speaking of skincare, not one product is meant for all. We all have our own skincare concerns we want to address. For me it's the obvious fine lines and tired eyes… guess you can slap me with the infamous hashtag #momlife Today's post is in collaboration with Nordstrom. The store has been my go to not only for fashion but also beauty for years. Nordstrom carries a wide selection of my favorite beauty and skincare brands, but best of all is definitely their outstanding customer service.
Btw have you all seen the FB 10 year challenge? If you are not familiar with it, the social media channel is encouraging users to post their pic from 10 years ago along with a most recent one. It has been so fun watching my friends and family's old pics. One of my favorited skincare brand Clinique also participated in the challenge on their social media. The brand posted a picture of the cult favorite dramatically different moisturizing lotion, along the new Clinique ID system. The brand made their best selling product even better by allowing customization. Keep reading to learn more.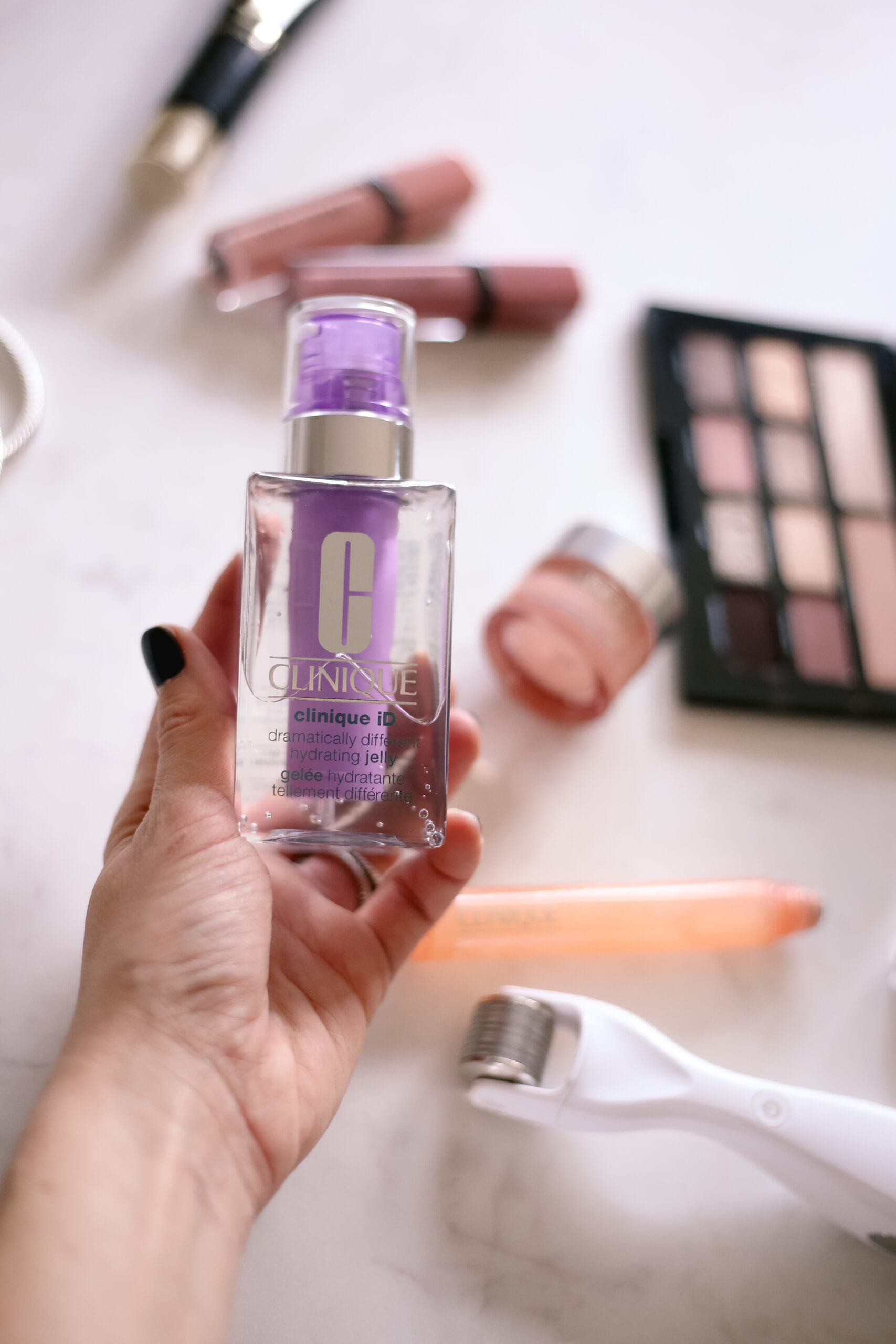 Clinique ID system

What is the new Clinique ID system? The cult favorite dramatically different moisturizer got a makeover! We are now able to create our custom regimen for just $39. First, you choose the hydration base for your skin type, then add active cartridge concentrate to address your concerns. My custom hydrator is the dramatically different hydrating jelly (for my normal skin) and the purple insert to address fine lines and wrinkles available HERE.
What I love abut this product:
fragrance, paraben and junk free
non-acnegenic (I have breakout prone skin)
super lightweight, yet hydrating plus provides pollution protection
reasonably priced
Since I have only been using my Clinique ID for a couple of weeks, I cannot attest just yet about the reduction of fine lines. So stay tuned for the update post on that. However, my skin does look and feel amazing. I love that it absorbs so fast into the skin and creates a great base for my makeup. If you're curious what custom blend would best fit your needs, I have attached a reference guide (source Nordstrom.com) below.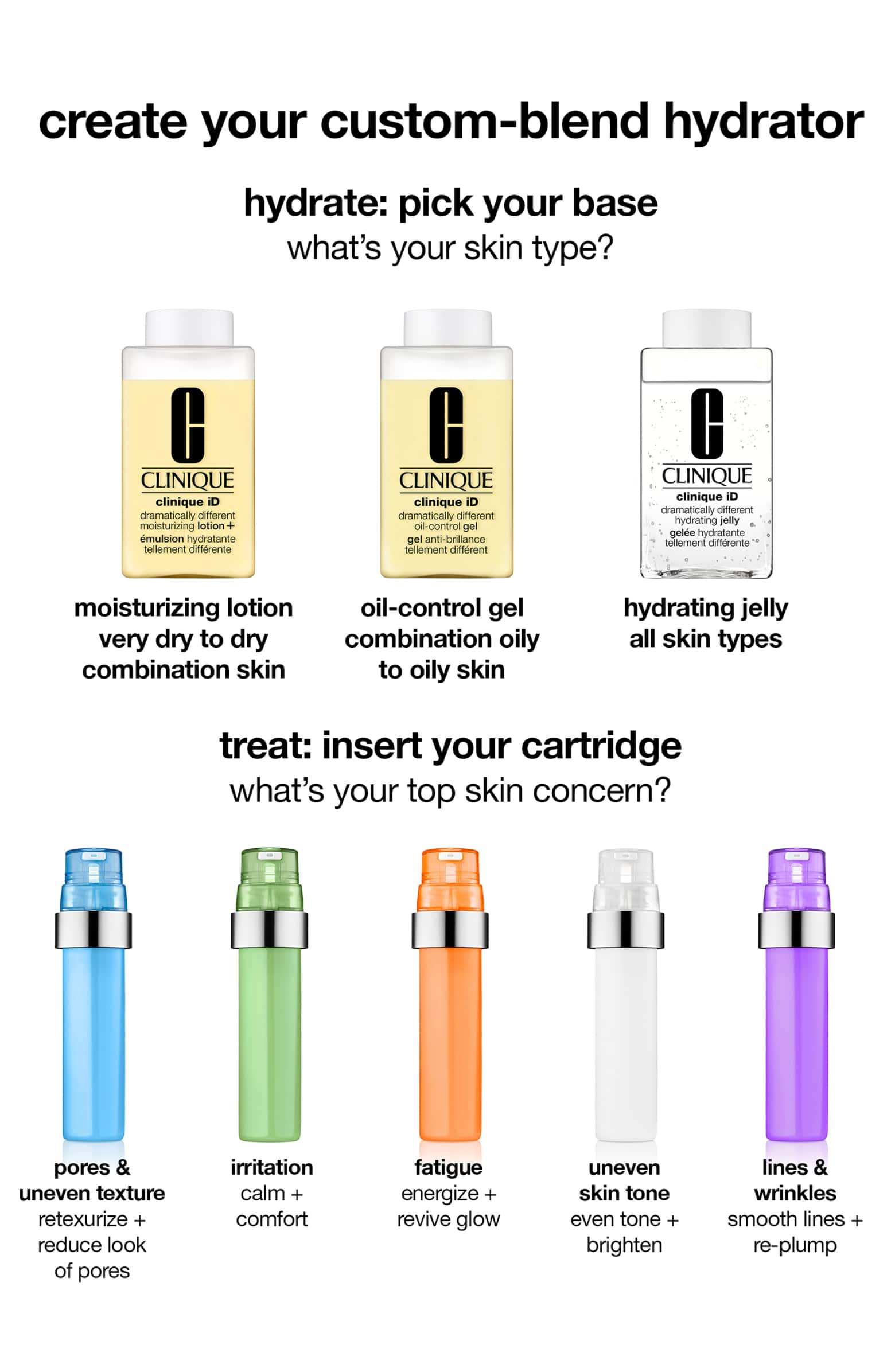 Clinique All About Eyes
Now on to my tired eyes. I am obsessed with All About Eyes Serum De-Puff Massager. I keep it in the fridge, and let me tell you, it feels amazing when I roll it on the under eye area first thing in the morning. I then apply the lightweight All About Eyes cream. It's a cream gel formula, which absorbs quickly and creates a beautiful base for eye makeup.

Nude Eyeshadow Palette
So many questions about this Bobbi Brow Haute Nudes Palette. I got it few weeks ago and it has quickly become my daily go to. It is limited edition and available exclusively at Nordstrom.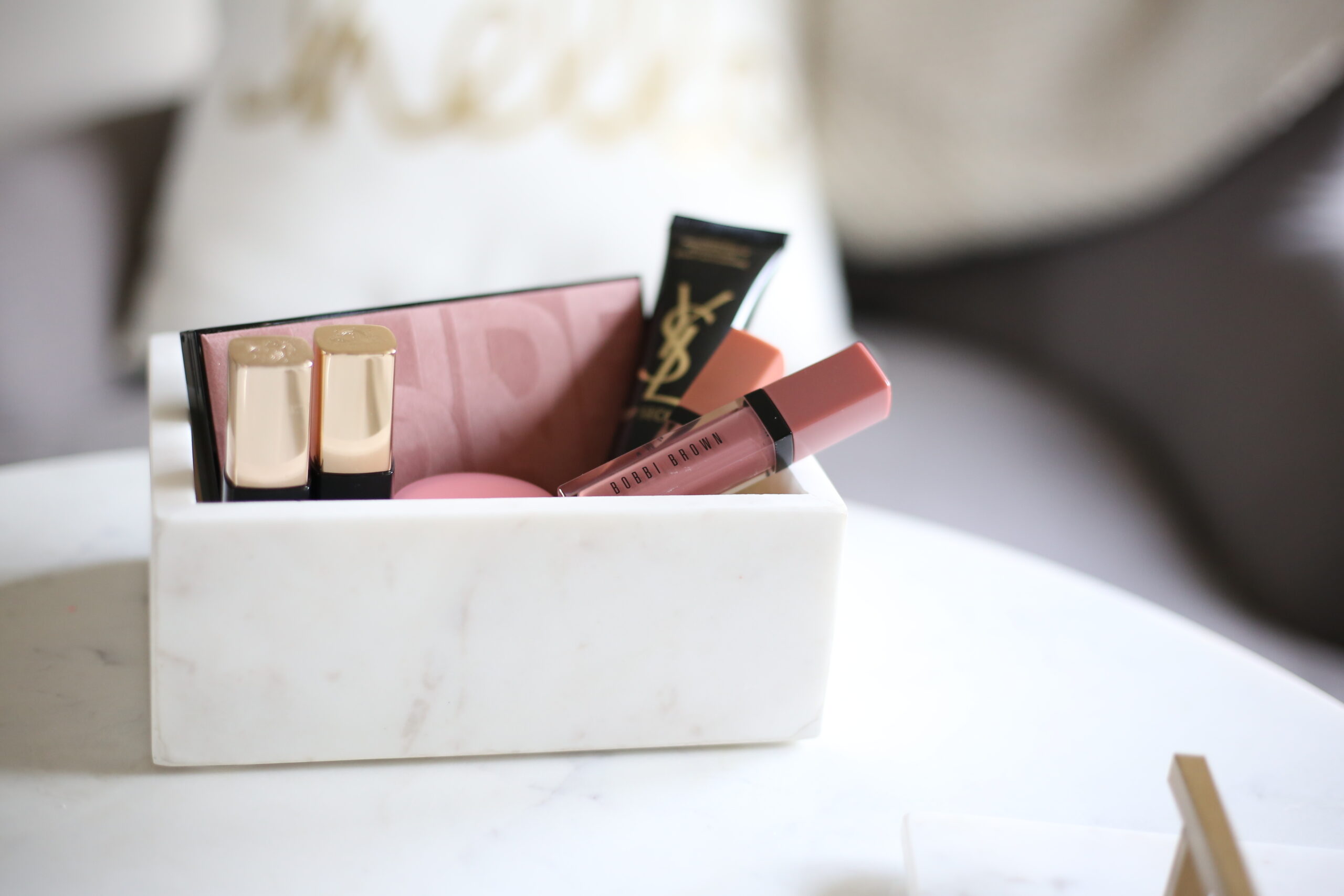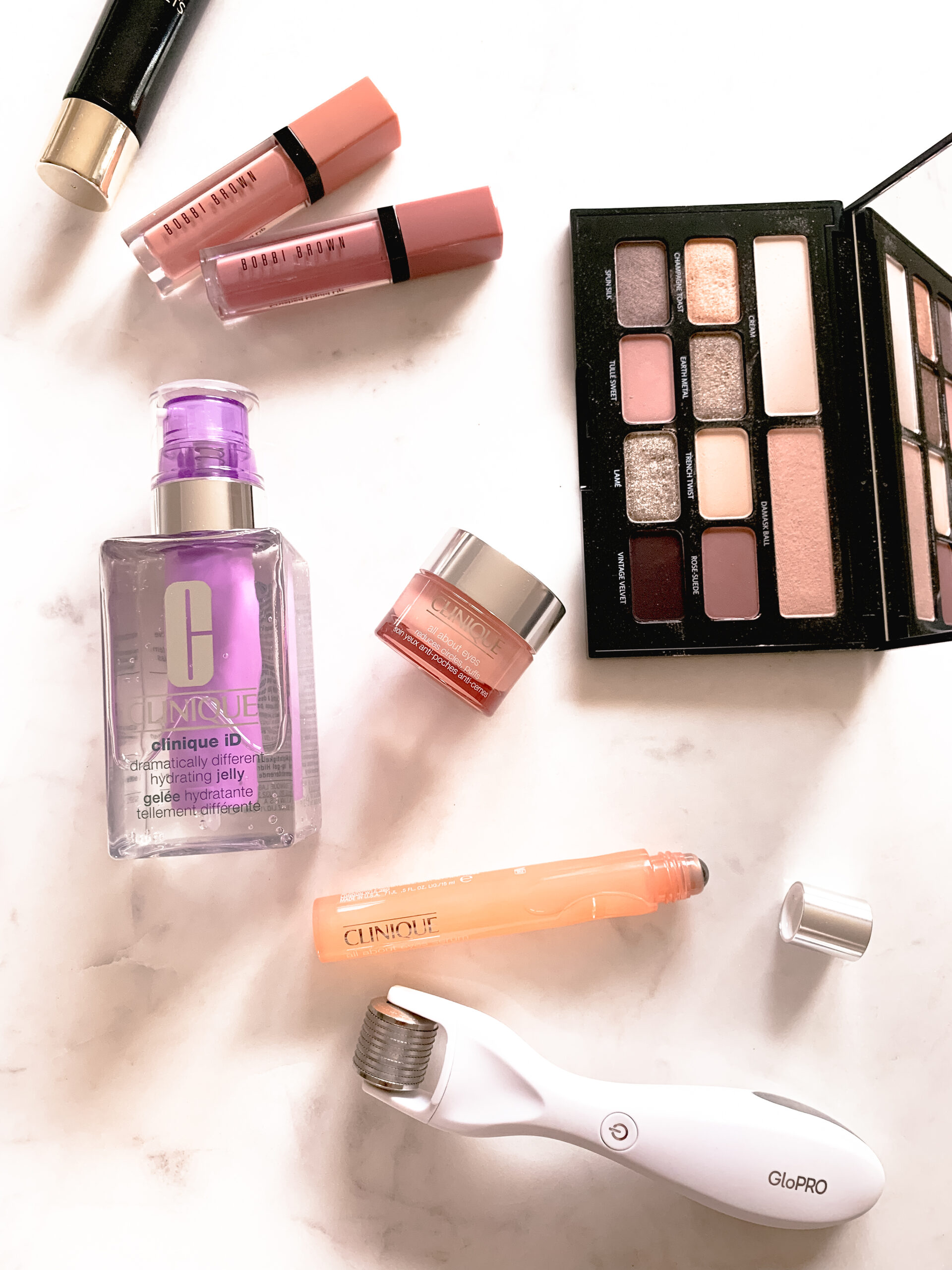 Thank you so much for reading girls! Wishing you all a great weekend. Btw sharing my casual weekend look below.

This post was created in collaboration with Nordstrom and RewardStyle. All views and opinions are mine.