All about the eyelashes.
I have been sharing more and more beauty and makeup content on my blog, and you all seem to really like it. THANK YOU! Also in the last several months I have been getting questions about my eyelashes and mascara on the regular basis. So I thought it put all my tips and tricks in the post. This post contains affiliate links
First of all I should tell you that getting compliments on my lashes was something I never saw coming. Why? Because I have naturally short, stubby lashes, which also happen to point downwards (how did I get this lucky, right?). For years I've been trying to achieve longer lashes, and I have tried pretty much everything: prescriptions, supplements, and even lash extensions. I know lash extensions are really popular these days, I should tell you I loved the way they looked! But I could not keep up with the maintenance, lifestyle changes (can't sleep on your face, can't get them wet, etc) and finally the cost. They can be very expensive.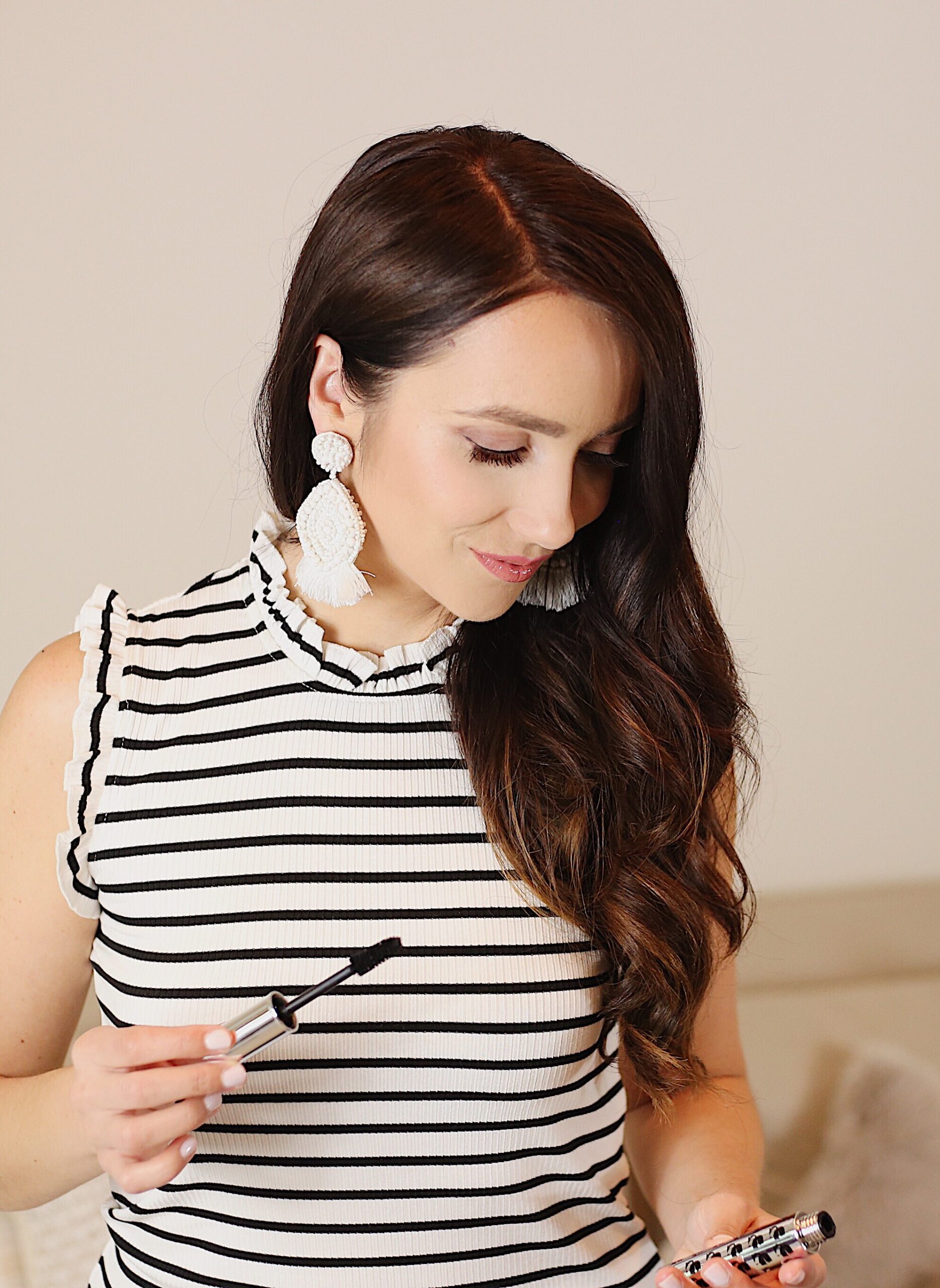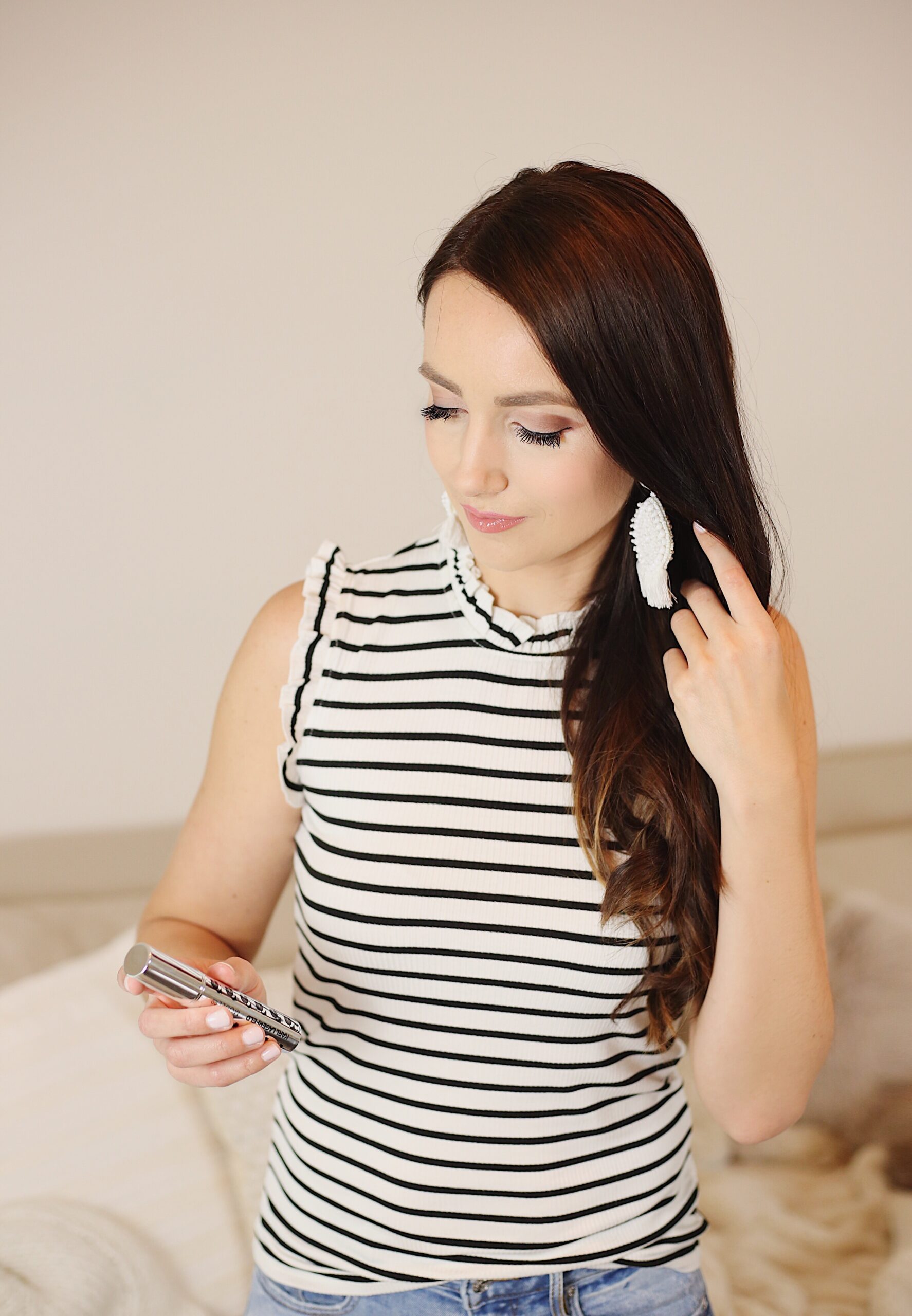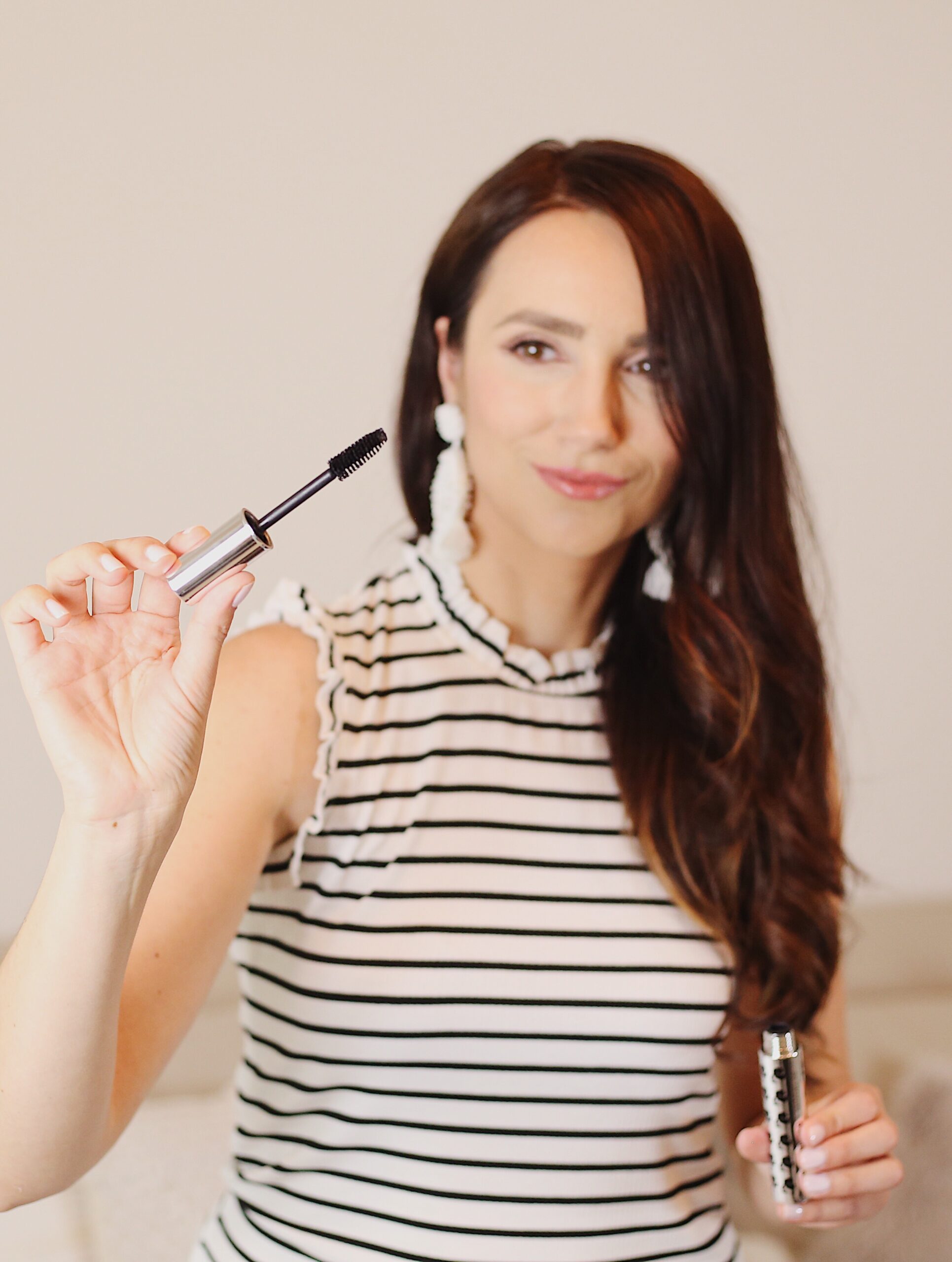 All about the Eyelashes – HOW
If you were not genetically blessed with long lashes, achieving them is still possible! All it takes is a few products and the right techniques. Speaking of products… I shared with you all last week that I have partnered with Nordstrom, which happens to be my favorite retailer (amazing customer service, free shipping and returns) and the retailer has been introducing more and more beauty brands. And one of the new ones is the collaboration between the fashion icon Karl Lagerfeld and Model & Co. You can read more about my favorites from the brand (and how to achieve Summer Glow) in THIS post. Here are 5 steps I use to create long lashes.
Serum – I swear by THIS serum used daily
Primer – THIS one is vitamin infused and acts as conditioner for your lashes
Application
Curl them!
All About the Eyelashes – New Favorite Mascara
I have been using Intense Black Volumizing Mascara daily for the past 2 weeks and I have been loving the results. This mascara has a big and fluffy brush, which hugs every single eyelash during the application. It distributes just the right amount of product, what it means to us ladies… no clumping! You can apply multiple coats  (which I do, more on that below) without messy and clumped lashes. Final result: longer, fuller lashes (YES and YES)

All About the Eyelashes – APPLICATION
Curl your lashes first! As I mentioned earlier, my lashes point downwards. Curling them, lifts my lashes and opens up the eyes instantly. If you're not too handy with a curler (or pinched your skin before), you may want to try the Turbo Lashwand Heated Curler
Apply the primer, allow it to set (I usually let it sit for 15 -20 seconds). It adds both length and volume.
Start the application at the roots and try to get as close to the base as possible (this is especially important if you have light color lashes), and it also helps lift the lashes.
Wiggle the brush back and forth while applying mascara at the roots.
Apply mascara in the tiny "zig-zag" motion upwards from base to tips of your lashes. I also try "pulling" my lashes outward to create (along with the eyeliner) feline or "cat eye" look.
Apply 2nd coat of mascara. I ALWAYS wait for the first coat to dry before adding more. Repeat! I typically apply 3 coats of mascara to create more dramatic look.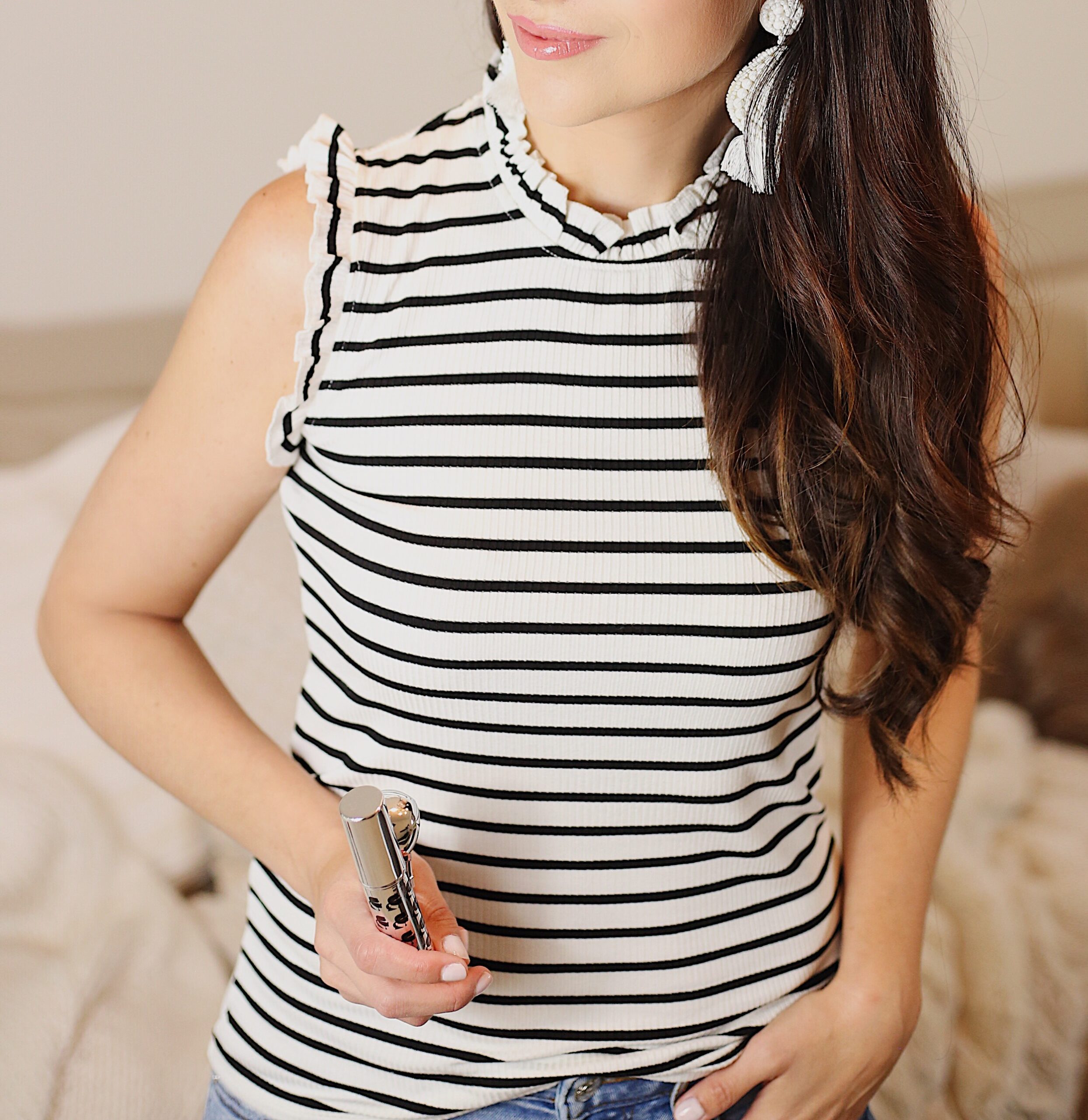 Outfit Details
So that's it! What do you all think? Do you have any tips/ products you swear by?
Thank you so much for reading. And very special THANK YOU to Nordstrom for sponsoring this post. All views and opinions are mine.
XX,
Anna