Hi girls! Black Friday Sale has arrived at Abercrombie and everything is 30% Off. This is totally worth it! I'll be sharing my favorites from the sale.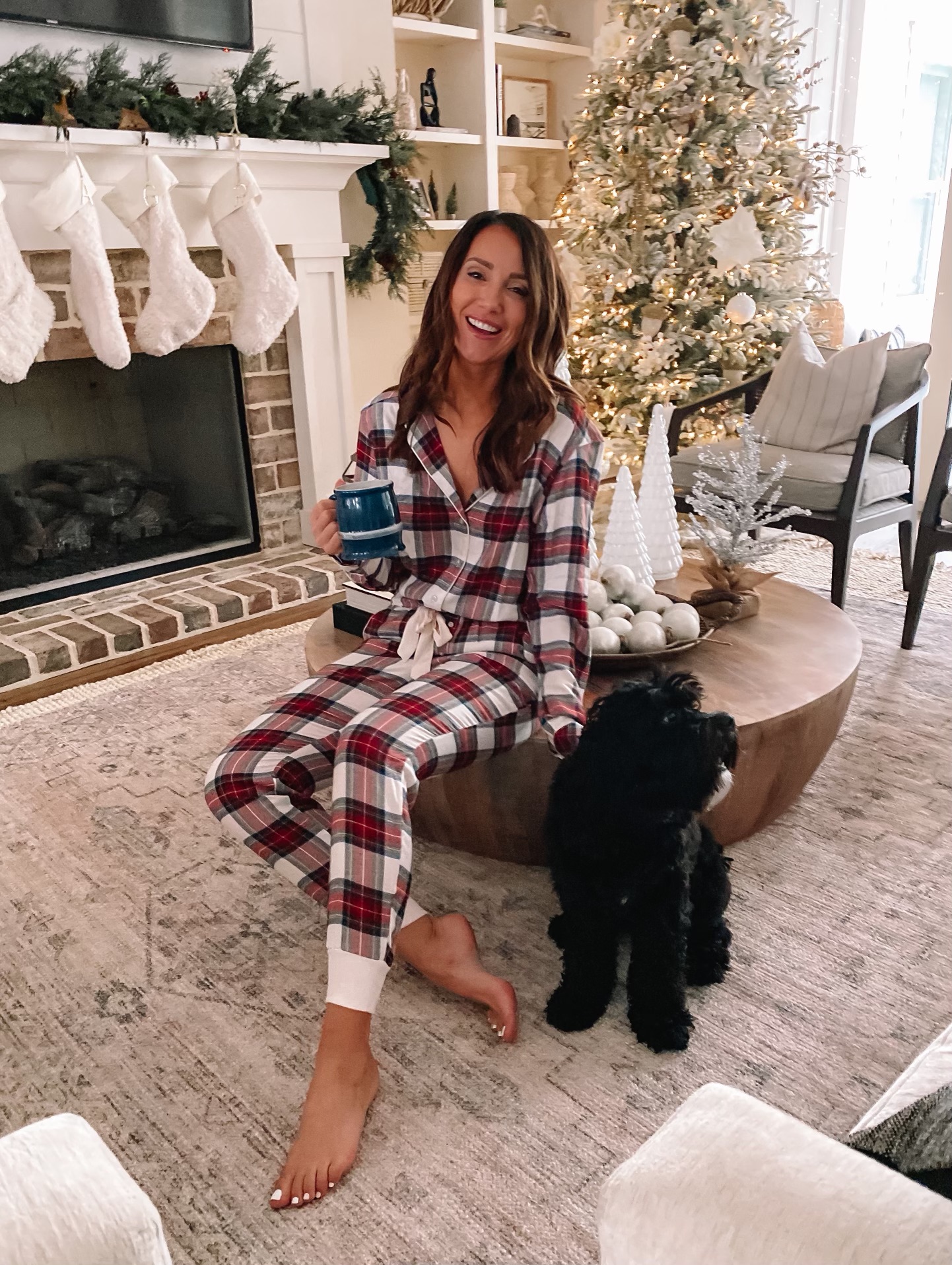 Abercrombie 30% Off Sale
Every year I buy a pair of Christmas pajamas from Abercrombie and end up wearing them year round. They're super comfortable and great quality. The top is naturally oversized and the joggers fit tts, I'm wearing size small in both. The flannel is so soft, thick and super cozy.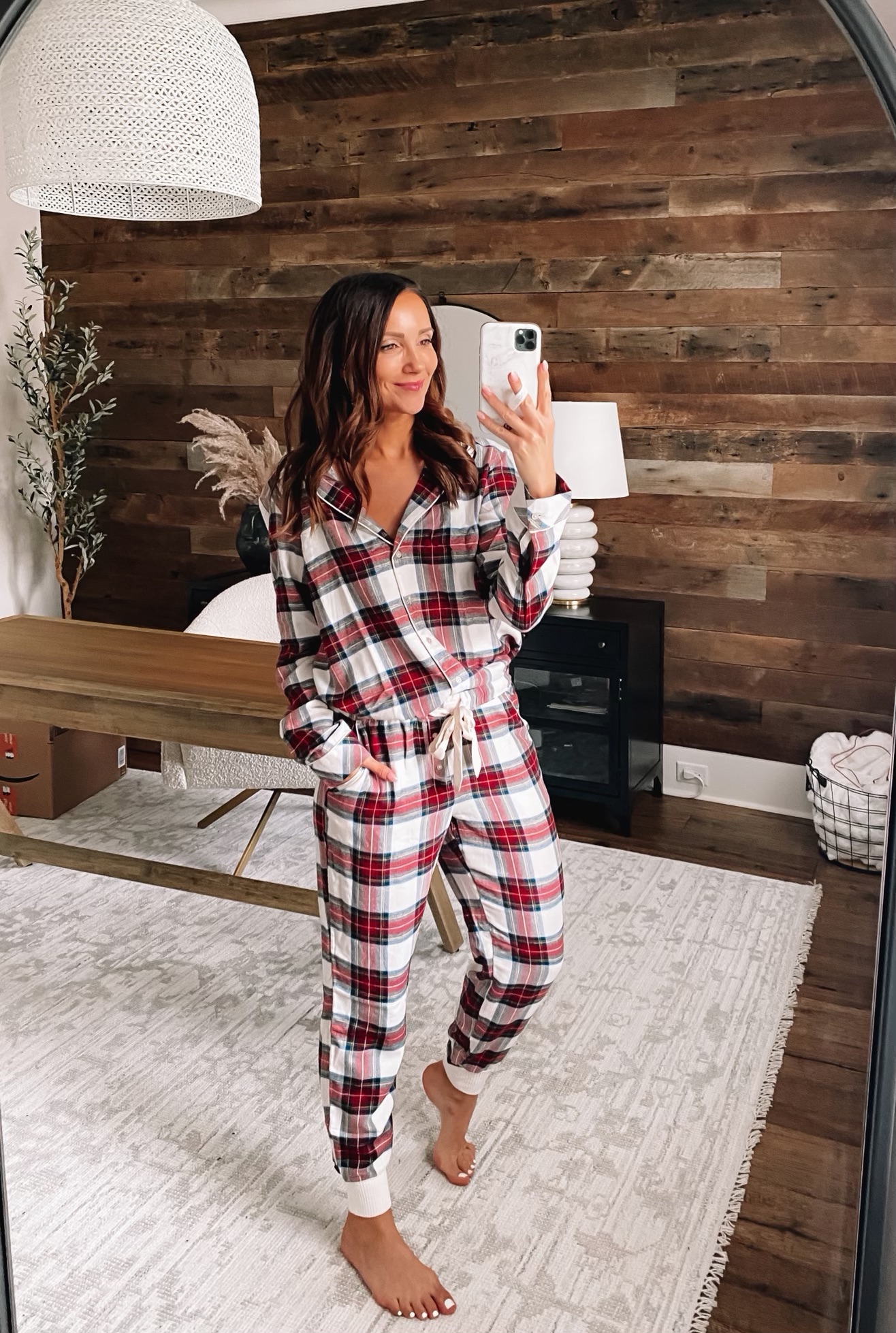 I snagged a pair of jeans with the trendy asymmetrical button and zipper detail. What do you think? It takes a while to get used to, but it's fun. They fit tts, wearing size 26.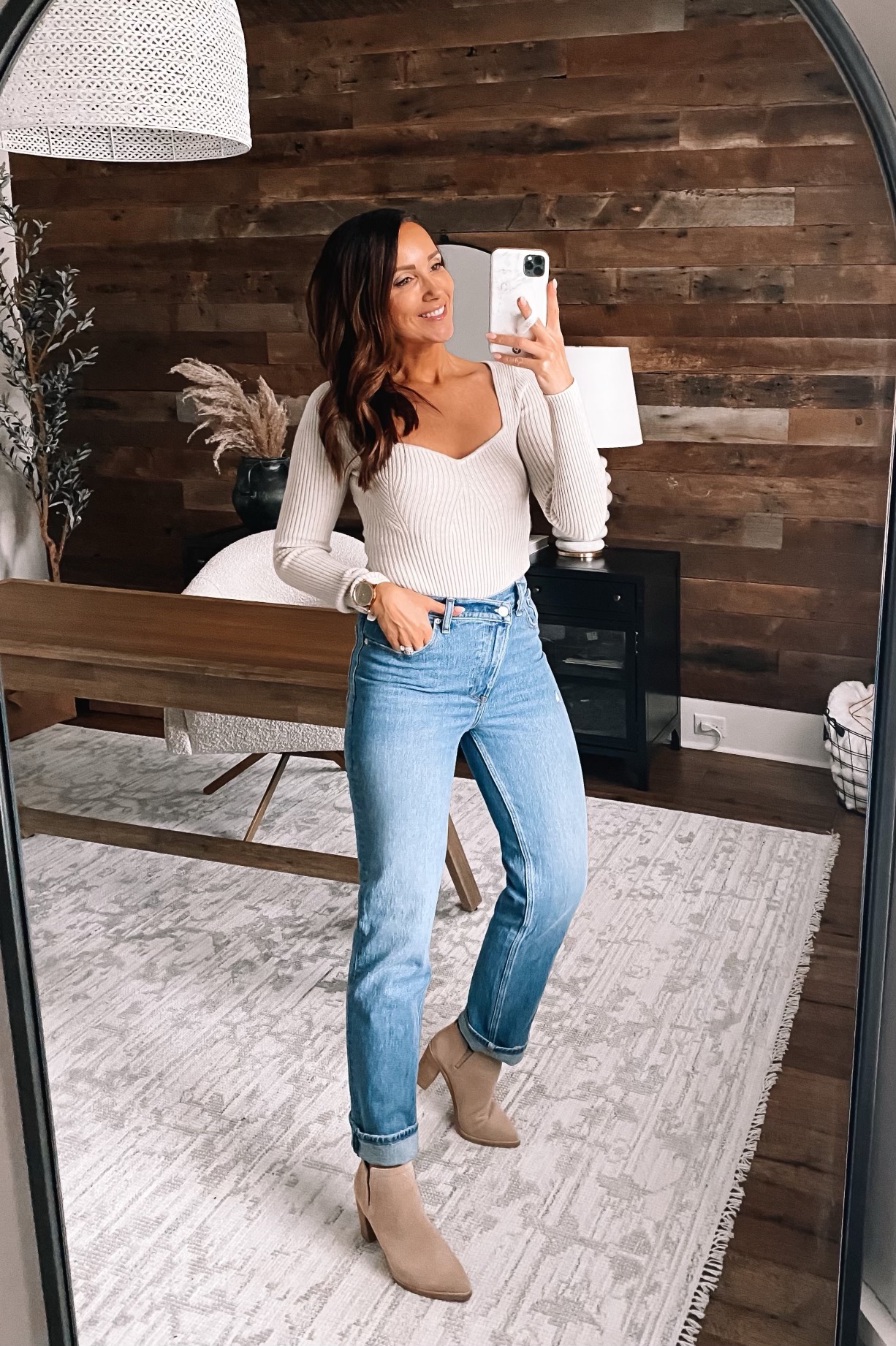 Loving this new sweater bodysuit! It's so soft and the neck line is gorgeous. Fits tts, I'm in size small.
This black bodysuit is such a great wardrobe basic. It's double layered so it's really soft and not see through. I love the flattering square neckline. Fits tts, I'm in size small.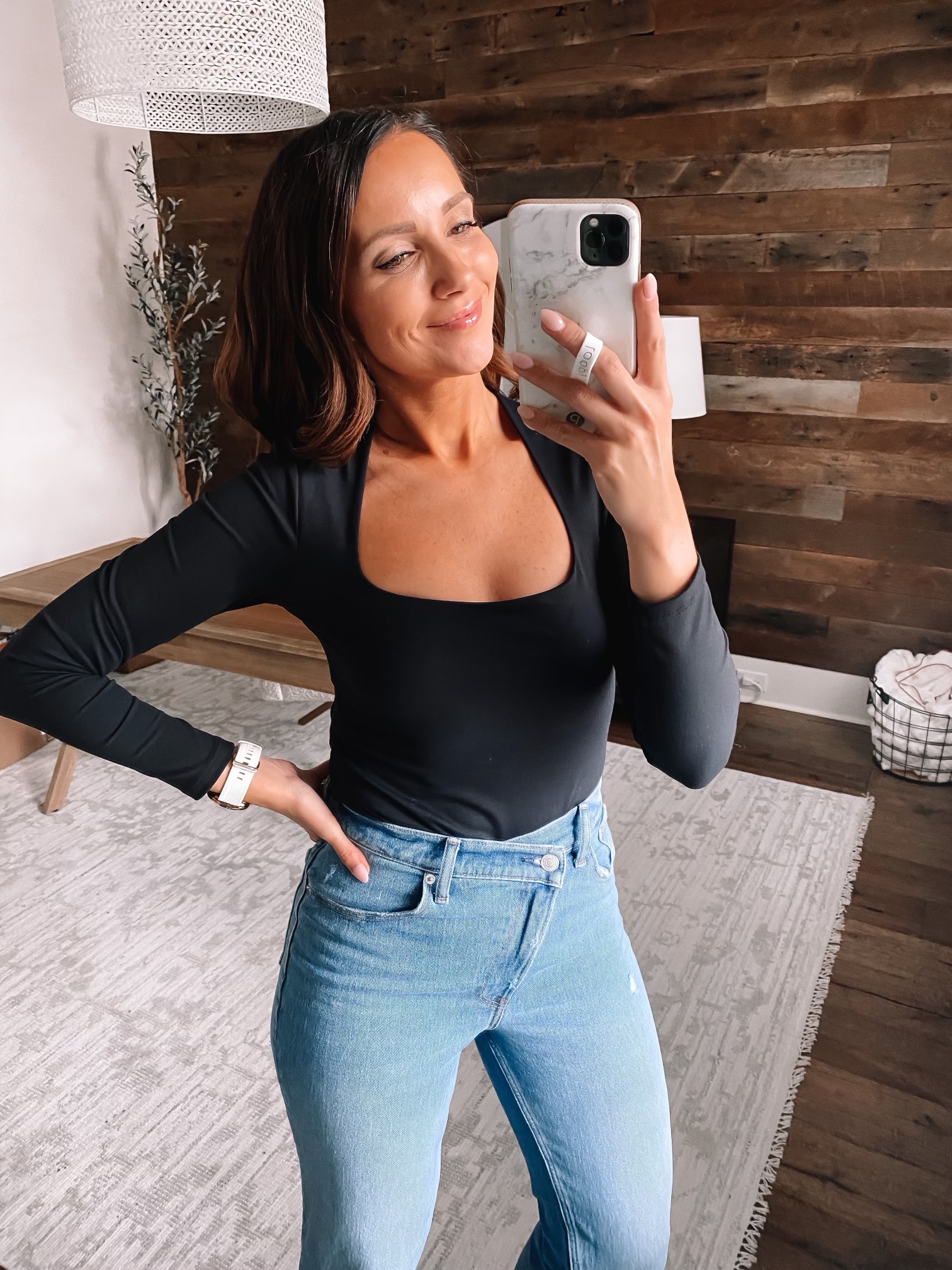 Not only will this turtleneck tunic look great with your favorite pair of skinnies but the length will make it appropriate for leggings. I'm wearing size small. The jeans are high waisted and have a straight leg fit, I'm in size 26.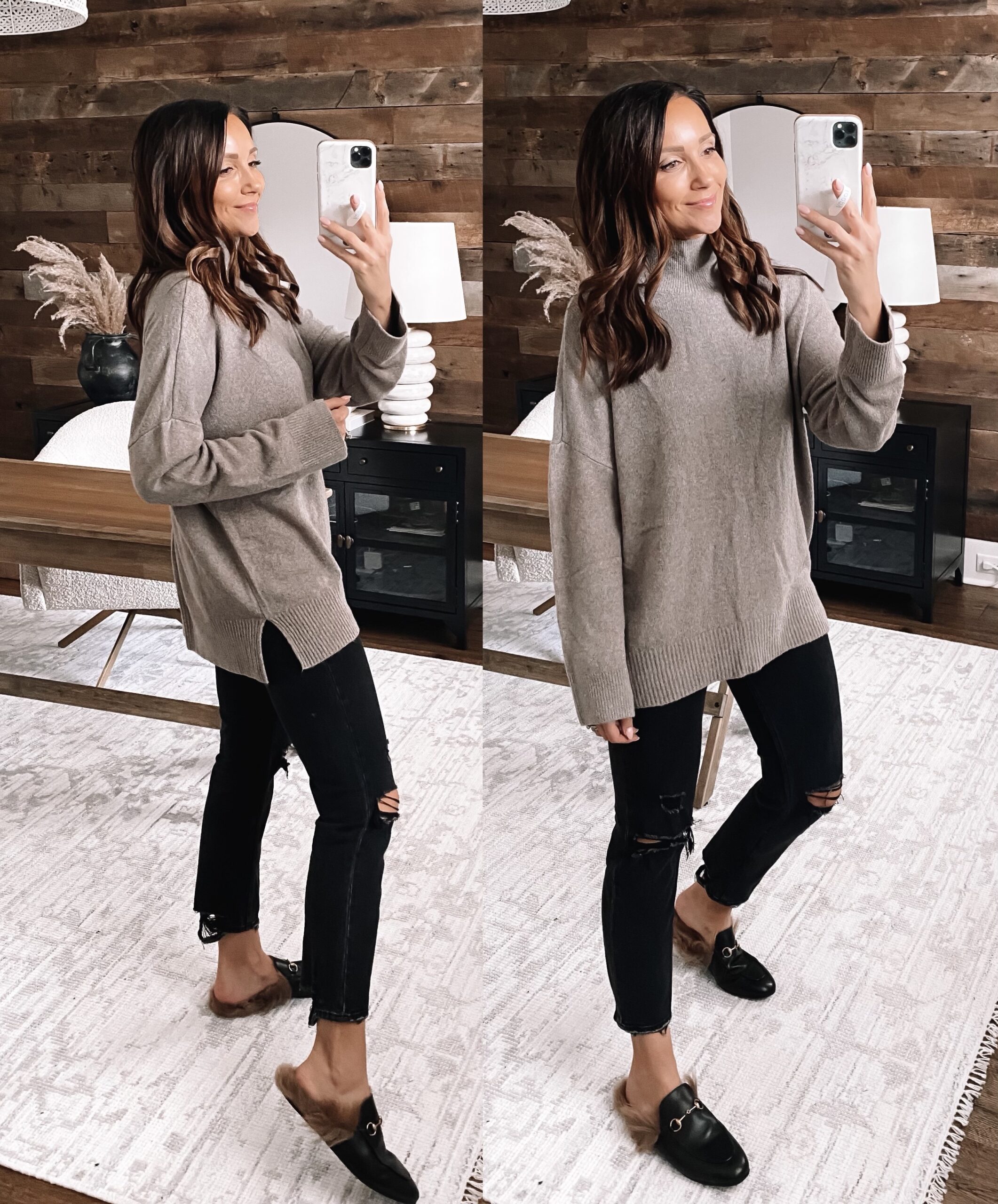 It's always a treat when AF sherpas are on sale. This 1/4 zip pullover is so cozy and the neutral color is so nice for the season. Fits tts, I'm wearing size small.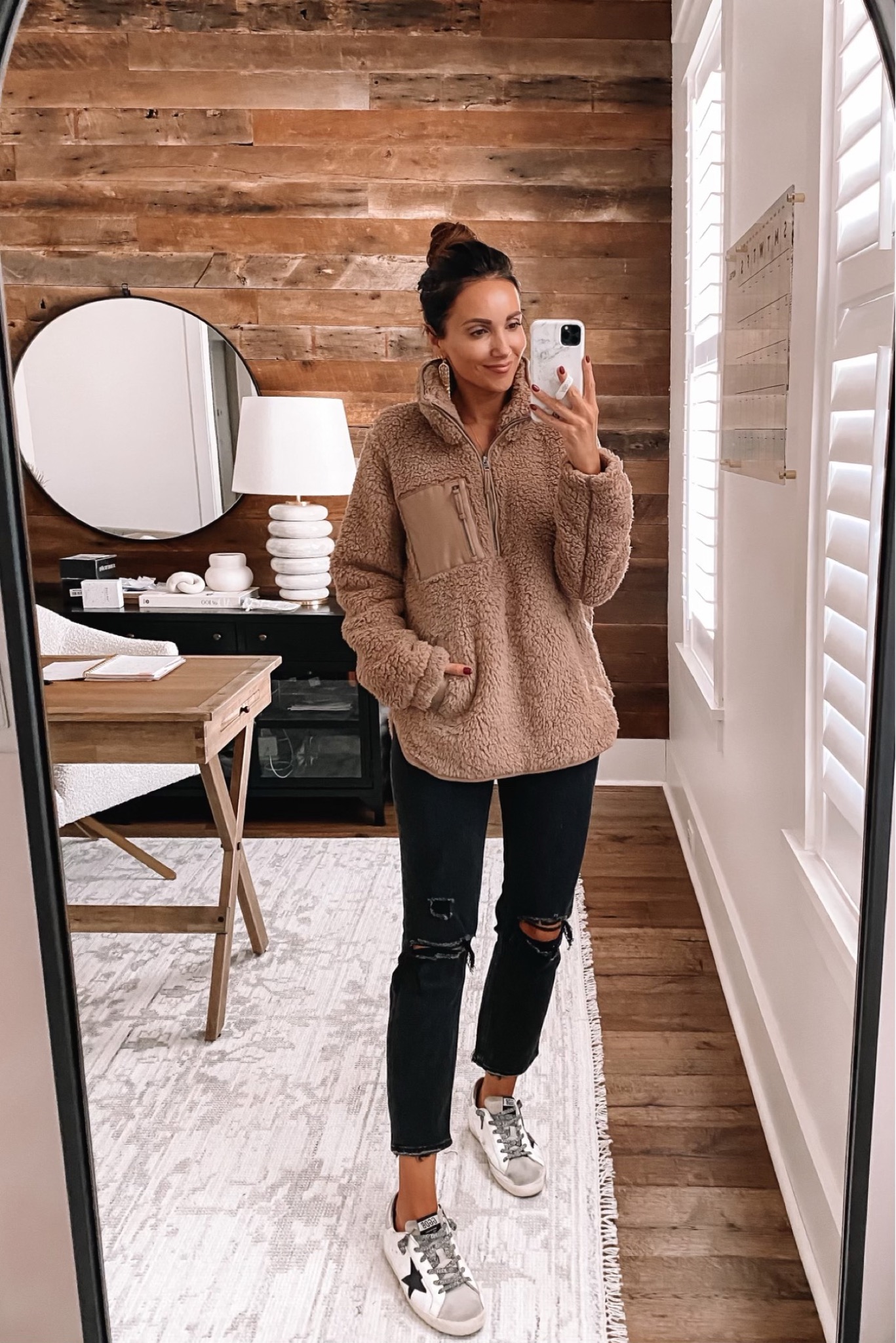 How cute is this fair isle sweater? It is a super cute layering piece with a crop fit. I'm in size small.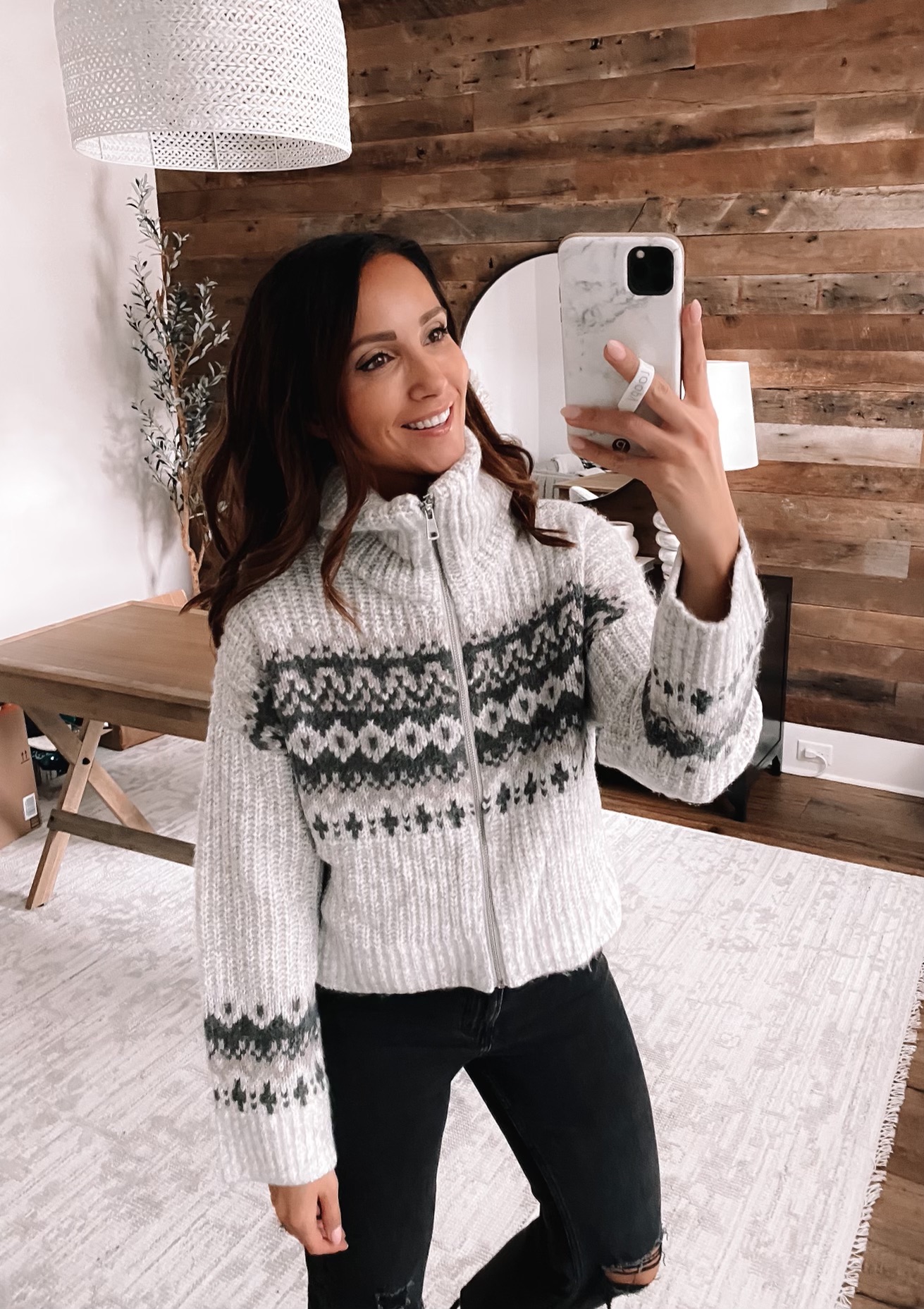 First holiday flannel of the season. The fabric is so soft that you will not want to take it off. I'm wearing size small and it has a loose fit. It's available in 6 additional colorways.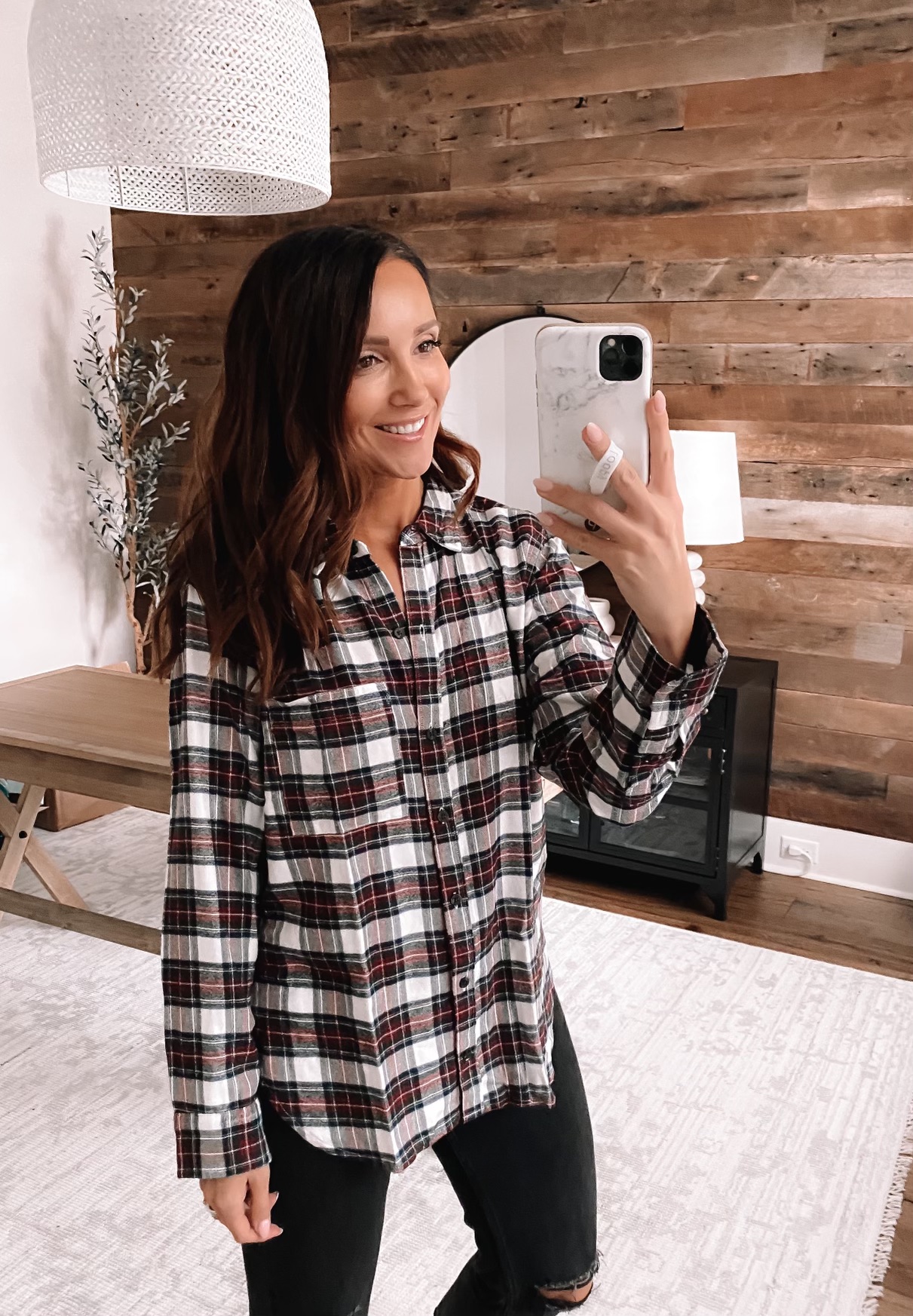 The fabric of this sweater is unreal! It's so cuddly, soft and great quality. I'm wearing size small and it definitely has a tunic length which would make it great for leggings.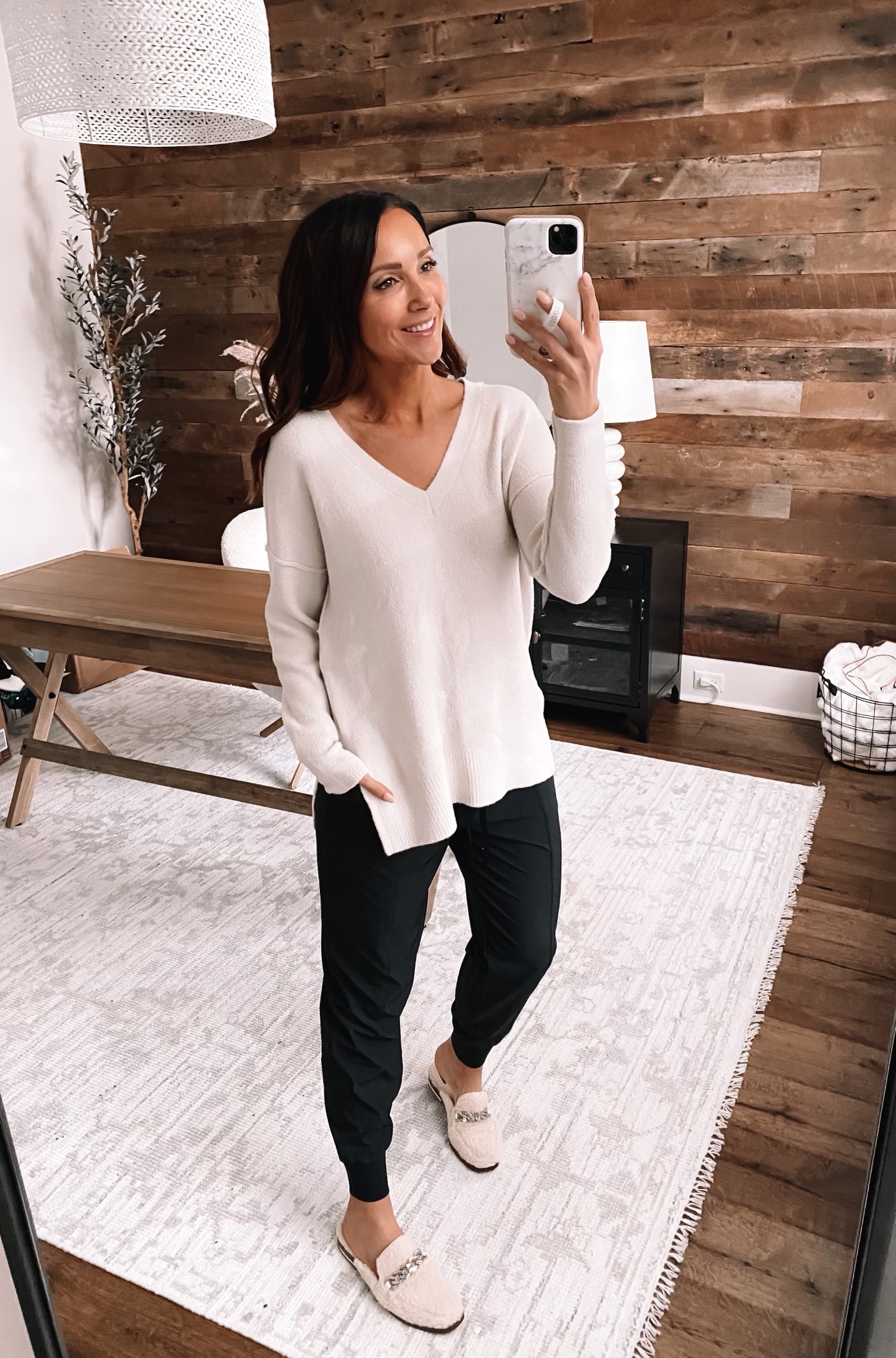 Many of you will remember these ever so popular travel joggers. They are so comfortable and have a tech fabric which is a nice change up from traditional sweats. I also feel like these can also be dressed up for a cute style with a cardigan and button down. They fit tts, I'm in size small.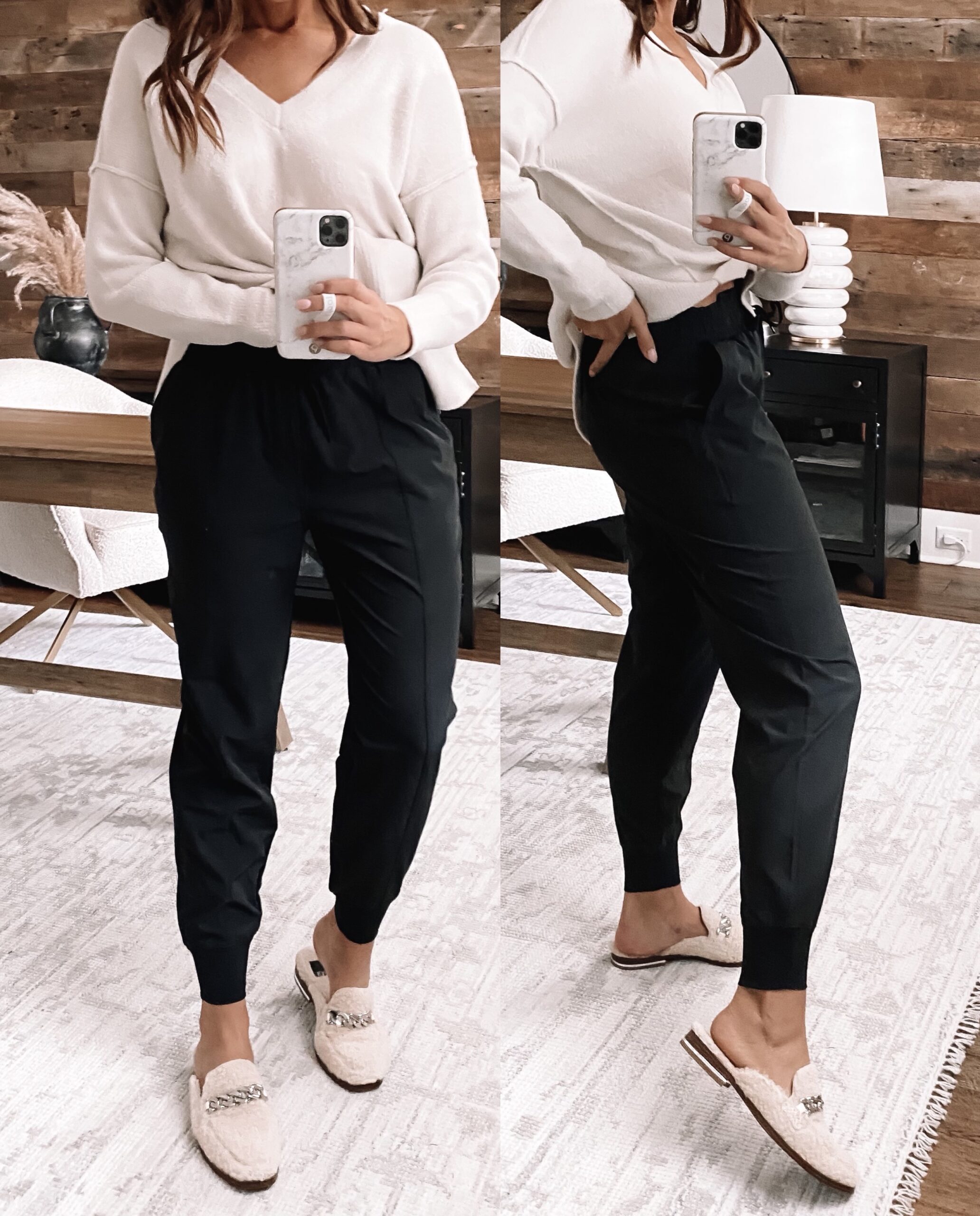 Coats On Sale
Some great coats are included in this year's sale. All of these have an oversized fit, and I'm wearing size small.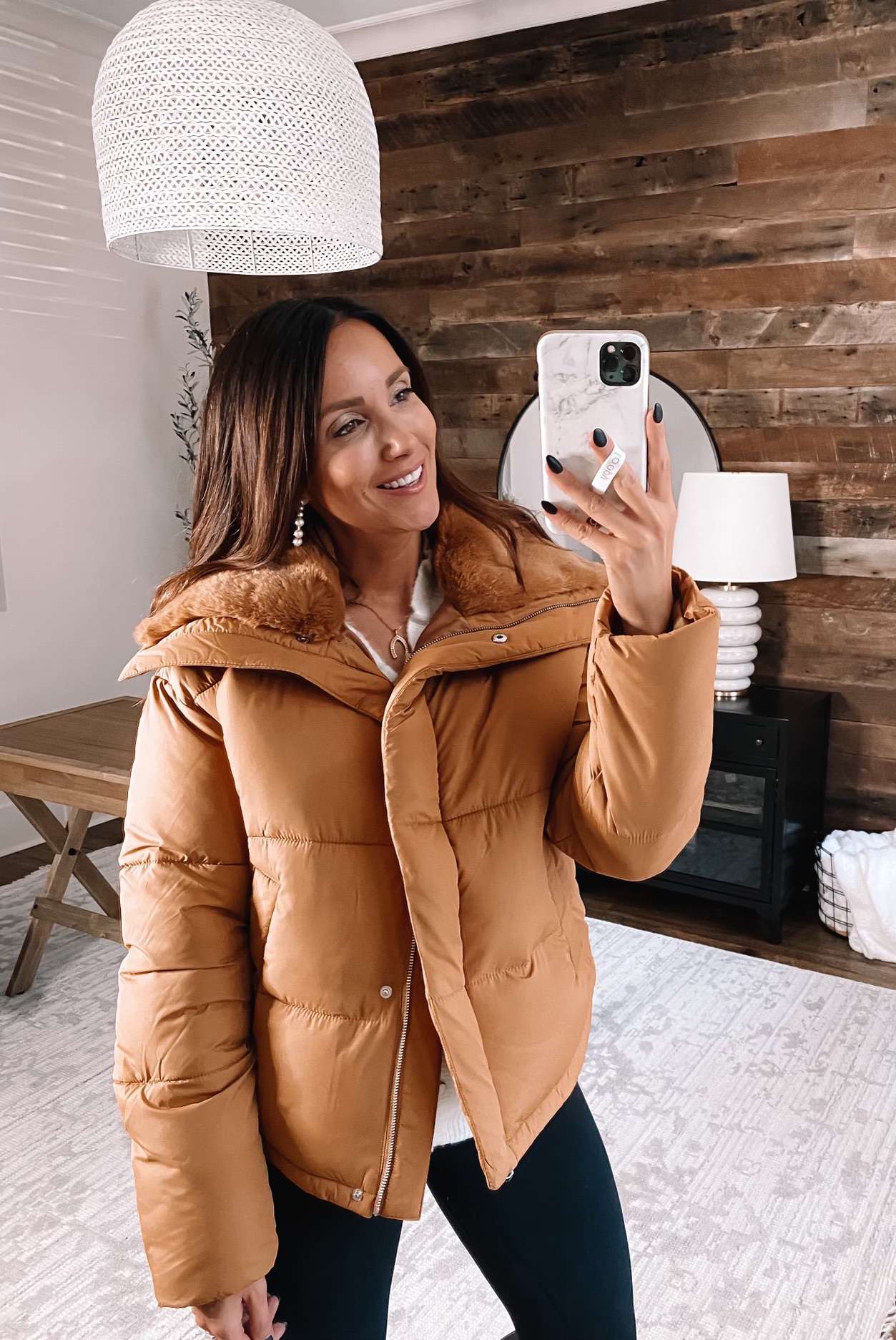 TEDDY COAT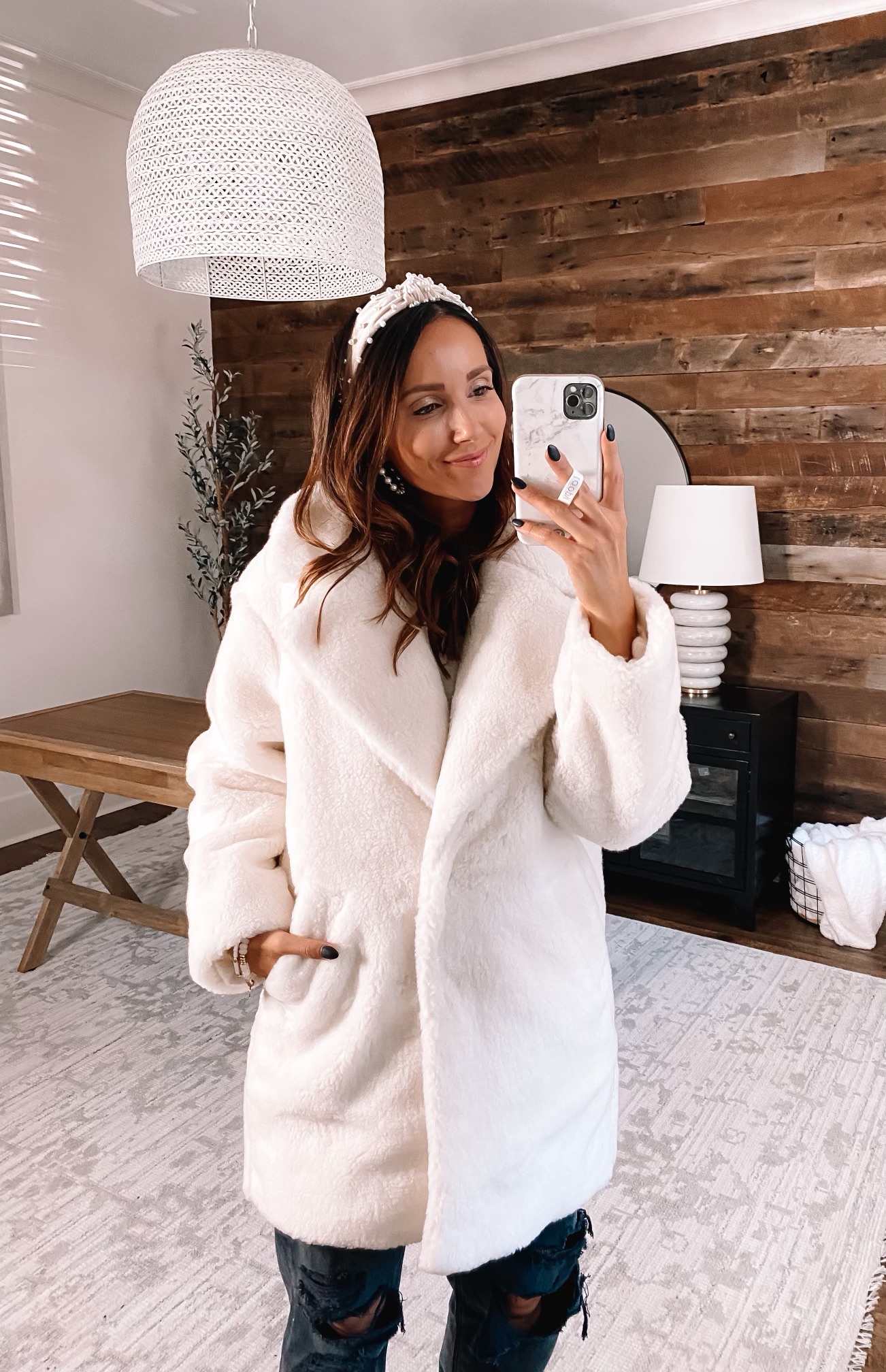 Thank you so much for visiting Blushing Rose Style blog.