As we move away from the cold weather and towards the longer and sunnier days spring brings, there is a shift in style. While I love chunky sweaters and cozy looks, spring brings a new wave of bright colors, shorter pants, and adorable tops. If you are wanting to give your wardrobe a spring refresh without breaking the bank, I have 20 outfits from workwear to casual attire that are affordable & easy to style. Featuring some of my brands like Walmart, Amazon & Target to shop for chic looks for less.
Amazon Affordable Outfits
Wide Leg Romper | Pearl Beaded Jean Jacket | Grey Matching Set | Floral Shirt-Dress |

Walmart Spring Outfits
Black One Shoulder Top | White Baby Doll Top | Square Neck Peplum Top |

White Empire Dress | Pink Ruffled One-Shoulder Dress | White Sheer Sweetheart Top | Highwasted Jeans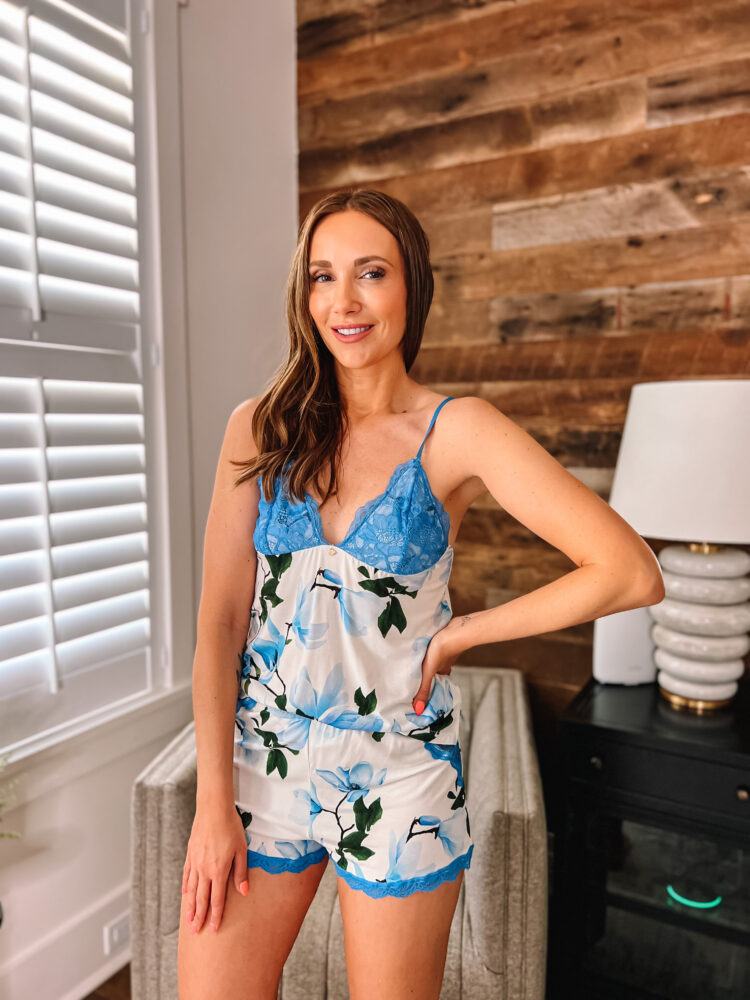 Adorable PJ Set– Sized up to a medium in these, usually, I wear a small in Walmart, and they run true to size.
Target Outfits For Spring
Black Slip Dress | Blue Jumpsuit | Floral Maxi Dress | Black Ballet Dress | Sandals |

Black Muscle Top | Black Bag | Beige Shoulder T-shirt | Straw Tote Bag | Pink Blazer | White Seamless Tank | Bag | Heels | Tapered Ankle Pants | Sunglasses |

Layering Knit Cardigan | Knit Tank Top | Denim Button Down | Straw Bucket Hat | Strappy Sandals | Scoop Sweatshirt | Sneakers |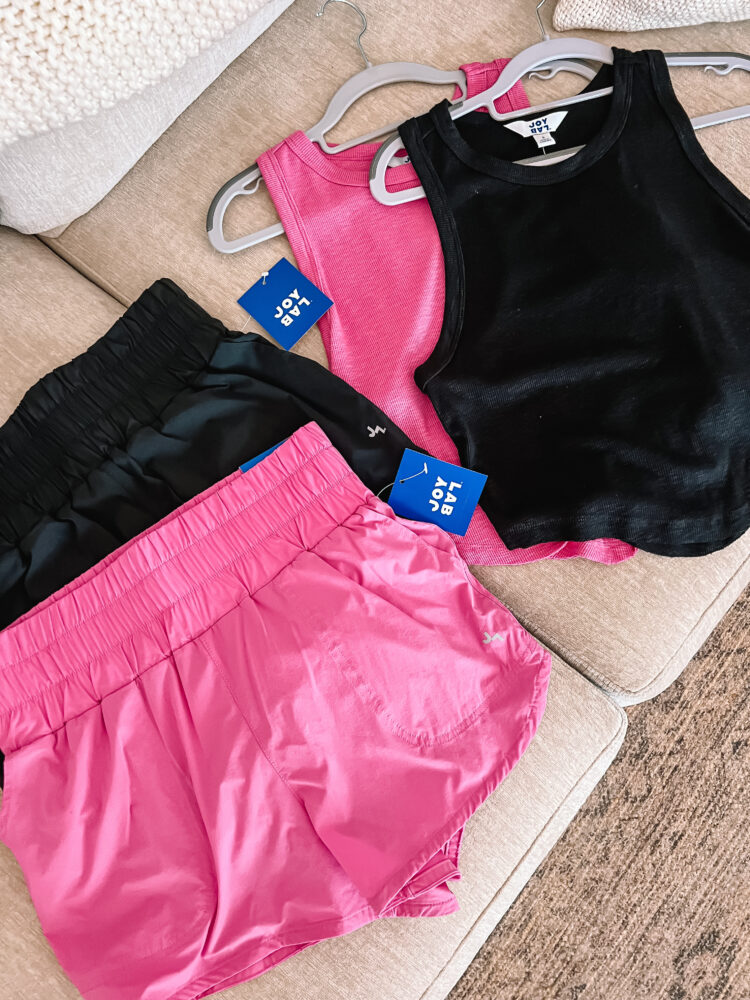 The cutest new colors from Joy Lab for athleisure that I've been obsessed with. Everything is a size small, shorts run small tho – so I recommend sizing up.
Black Shorts | Black Tank | Pink Shorts | Pink Tank |

Thank you so much for visiting the Blushing Rose Style Blog; as always, all views and opinions are mine.