Ever since lightning my hair, I have been getting requests to share what products I am using to keep my hair healthy. Adding highlights definitely helps me conceal my gray hair haha but it can be quite damaging to your hair. I have been super consistent about adding oils, masks and limiting heat as much as possible. Here's what I am currently using.
Hair Healthy Products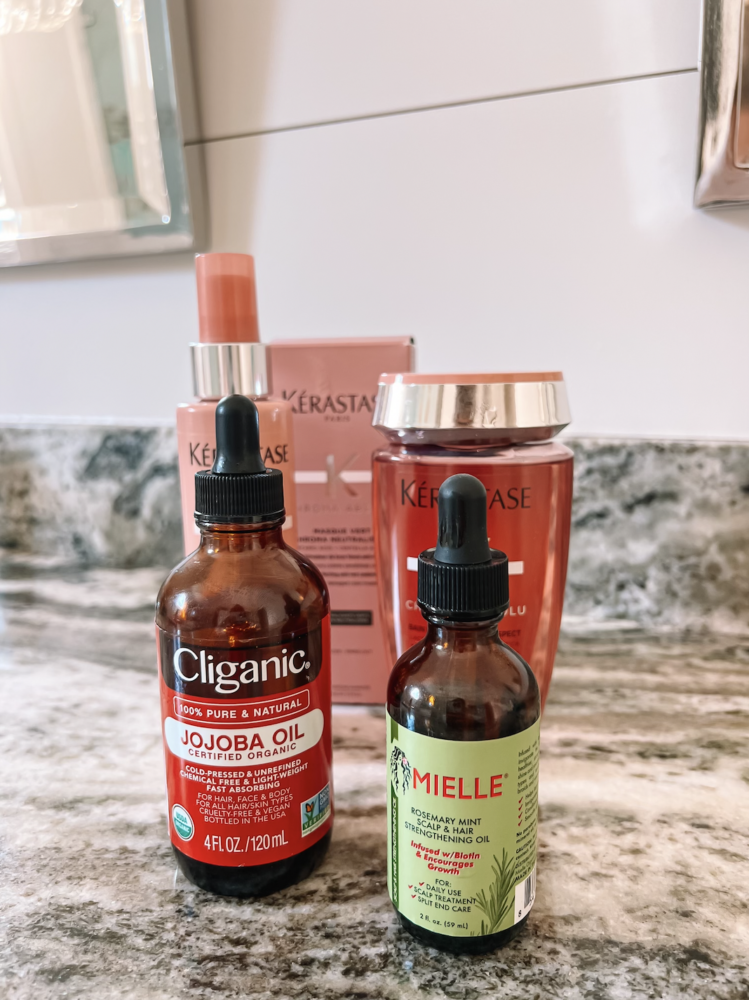 Mielle Organics Rosemary Mint Scalp & Hair Oil
This Rosemary & Mint Oil has thousands of excellent reviews. I use this the night before every wash, running it all through my scalp to my ends. Of course, you can use this every night, but I prefer to use it less often (it may make your hair look oily, that's why I use it before washing my hair). Infused with biotin, which helps promote hair growth and strength.
I use Jojoba Oil every night on the ends of my hair. It absorbs way better than the rosemary oil, so I can use it every night, especially on my ends. Also super versatile and can be used as a moisturizer, body oil, nail oil, and even makeup remover!
Kérastase Shampoo & Conditioner
I used to use Hairstory cleanser for the last few months, but when I ran out I decided to try Kérastase's Chroma line from Sephora. I have been loving their shampoo and conditioner, and you can also choose the formula to your hair type (thin, or med-thick). I color my hair often, and this has been great for keeping my hair healthy. I also use their Anti-Frizz Heat Protectant Spray and Strengthening Mask for Color-Treated Hair.

Thank you so much for visiting the Blushing Rose Style Blog.