Good morning girls and happy Saturday! It will be a hot and humid day here. Such a special weekend, tomorrow is Father's Day but it's also Reese's 10th birthday!!! Eek double digits. Since we can't really have a party for her (most places are still closed) we are having just a few people over for cake and outdoor fun. I cannot wait to celebrate them both. Do you have any exciting weekend plans?
Since it's Saturday, I am back with more Target finds. In case you missed it, I did a bonus Target haul last week with my friend Sarah – sharing same styles but on different body types. In case you missed it, the try-on is saved HERE. And you can also check out last weekend's try-on HERE.  Today I will be sharing some new arrivals from Target and some pieces you may have seen before, just styled differently.
Btw if you really love Target, you should totally join my private FB group –  Blushing Rose Style Target Finds where I share all my finds – from fashion, home goods, home decor to the most unique finds. And it has been an amazing community with everyone that has joined! And you can also share your recent purchases, and see what others in the group are raving about.
MY ACCESSORIES
PHONE CASE // EARRINGS // FAITH BRACELET // NECKLACE //  WATCH // STRAPLESS BRA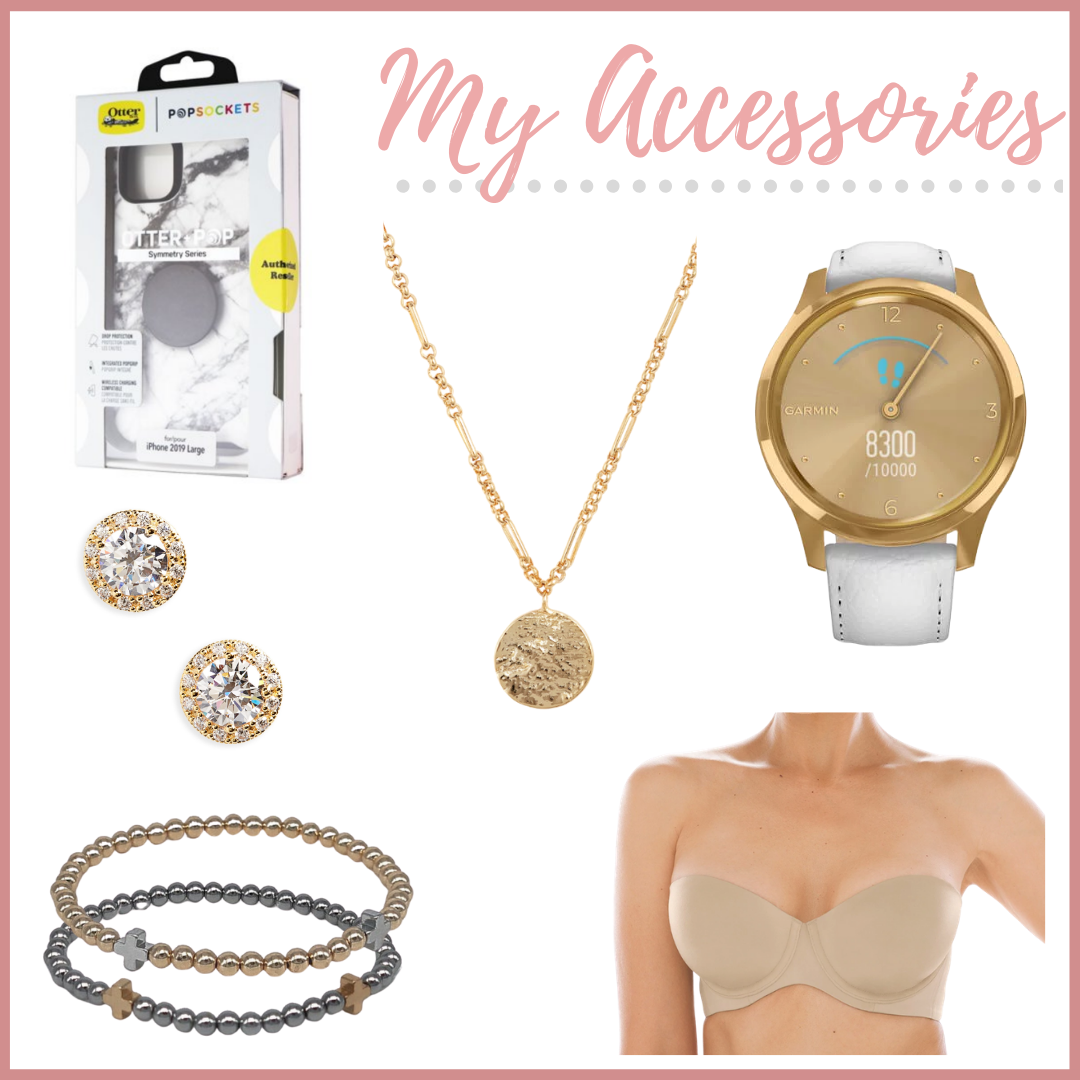 First up, this cute summer look. I am wearing size small in this fitted, crop tee. If you aren't sure about the sizing I would recommend sizing up. I am also wearing size small in the shorts. They are so cute and the cut reminds me of running shorts. A couple of things to note about the fabric: it's light, linen blend and while they're aren't see through, I would be mindful of the color of your underwear. Hope that makes sense, but I wanted to point that out! Like I said, since they are linen blend they may wrinkle with wear. That is something that doesn't bother me, since I love linen fabric but I know that not everyone feels that way, so just keep that in mind if you do purchase. My sandals are so comfortable and I did size up by half size. My satchel is from Sole Society and is 40% off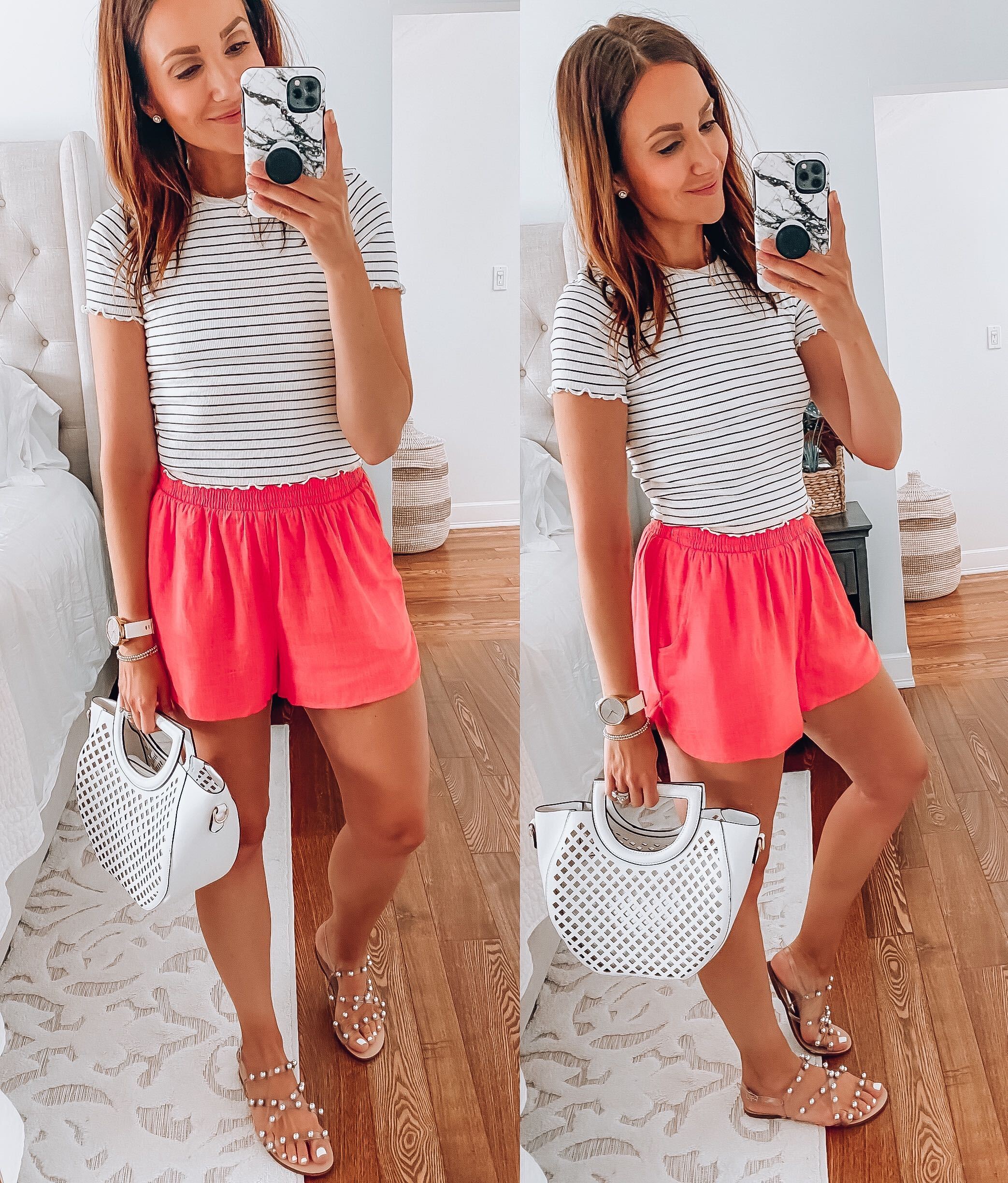 How beautiful is this blush dress? I am wearing size xs and it fits tts. The waistline is elastic so it does have some give to it. This dress could work great for Sunday's best or a workwear option. I swapped my slides for a block heel sandal. They are so pretty, comfortable and on sale. I added a white blazer and a belt to complete this look.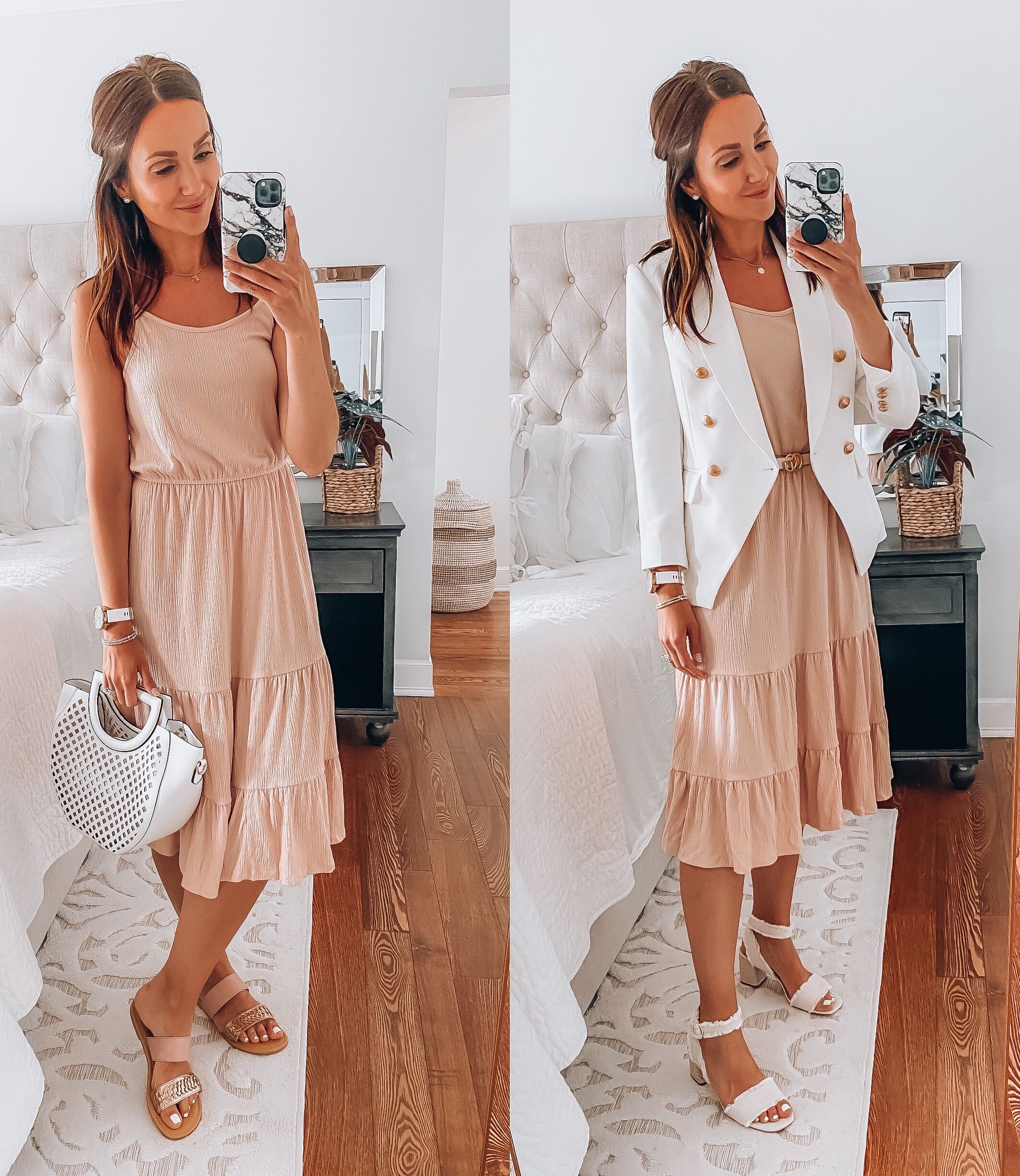 You may remember, I have shared the white tank with the higher neck line for years, so many of you bought it and love it. This version of the tank has a scoop neckline. The fabric is a bit lighter and more white in color than the other one. The length is perfect which is great for layering now and will be so good in the Fall with sweaters. You girls know, I always size up in denim shorts – these shorts are a size 4. However, they do feel a bit loose and bunch when I walk. For that reason, I would recommend staying to your true size in this pair.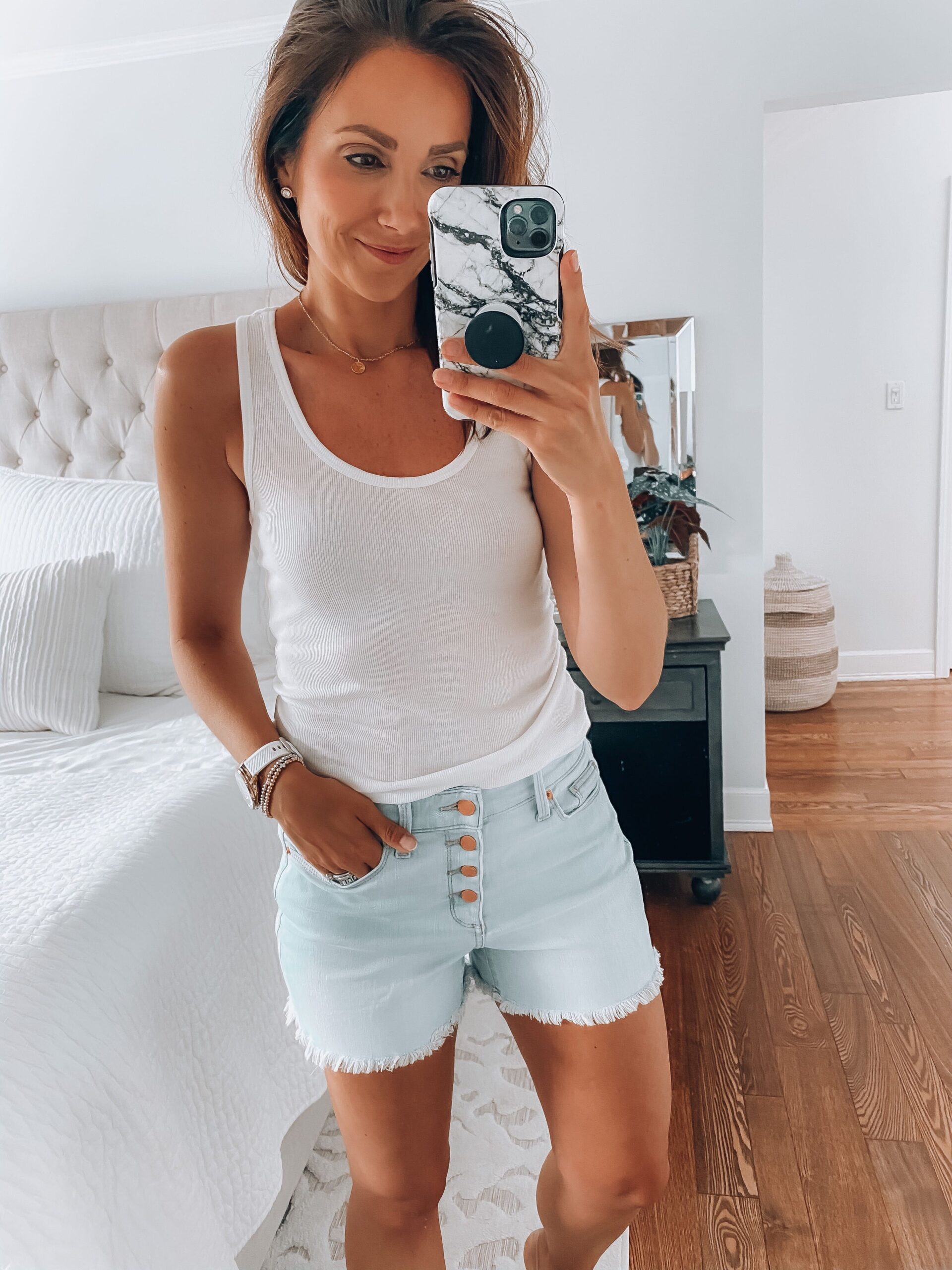 Same tank, I just swapped for these cozy joggers. I showed them last week but I just had to share them again. They are so buttery soft you will not want to take them off! I sized up to a medium for a more oversized fit. My floral Birkenstocks are so comfortable and so pretty for the season.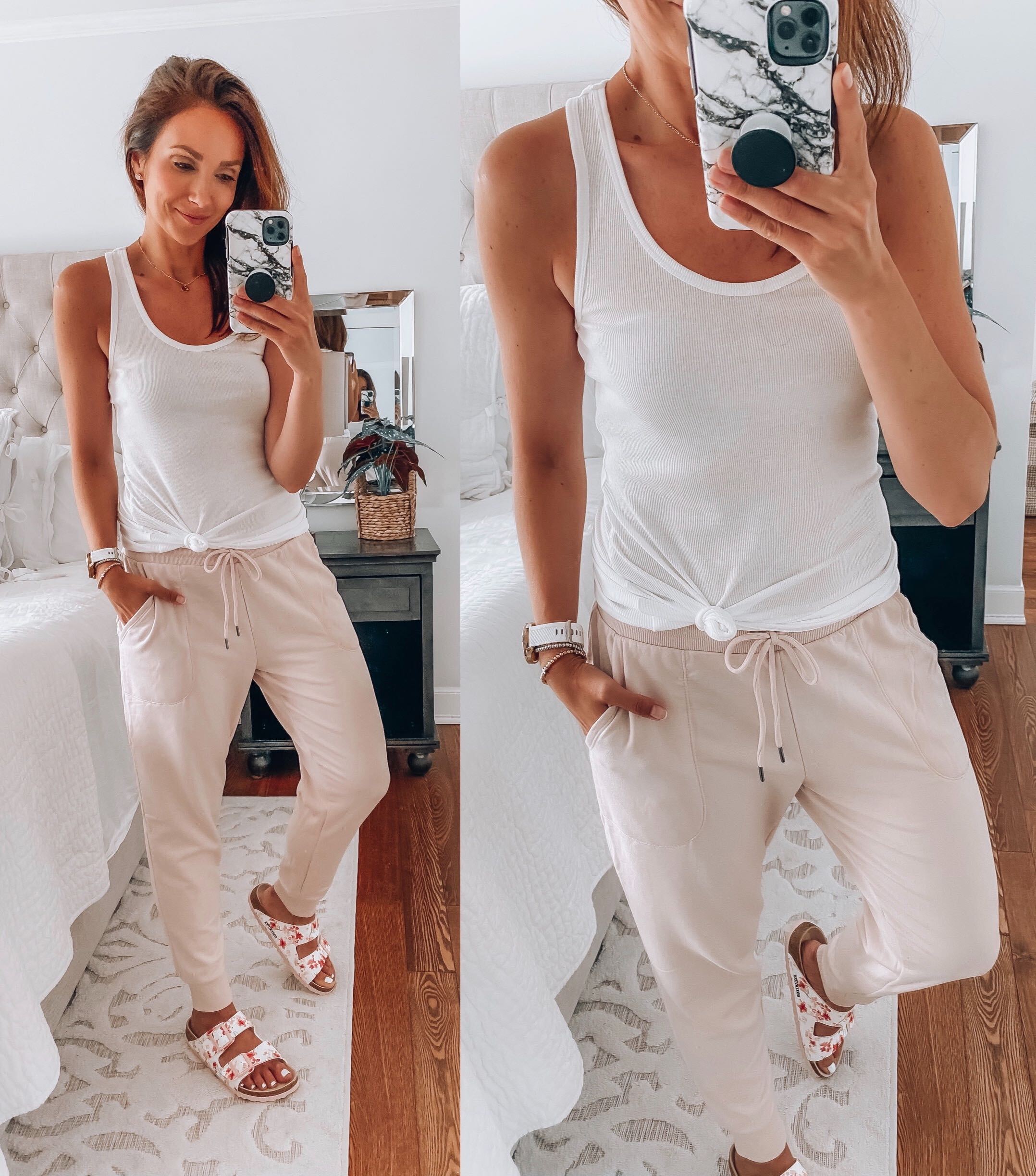 This gorgeous top is definitely oversized in fit, I'm wearing xs and it has a beautiful hem line. I am wearing size small in these shorts. They totally remind me of the Aerie camp short in color and style. They have great length and fit tts. If you are in between sizes, I would say you could size down. My wedges are super comfortable and on sale.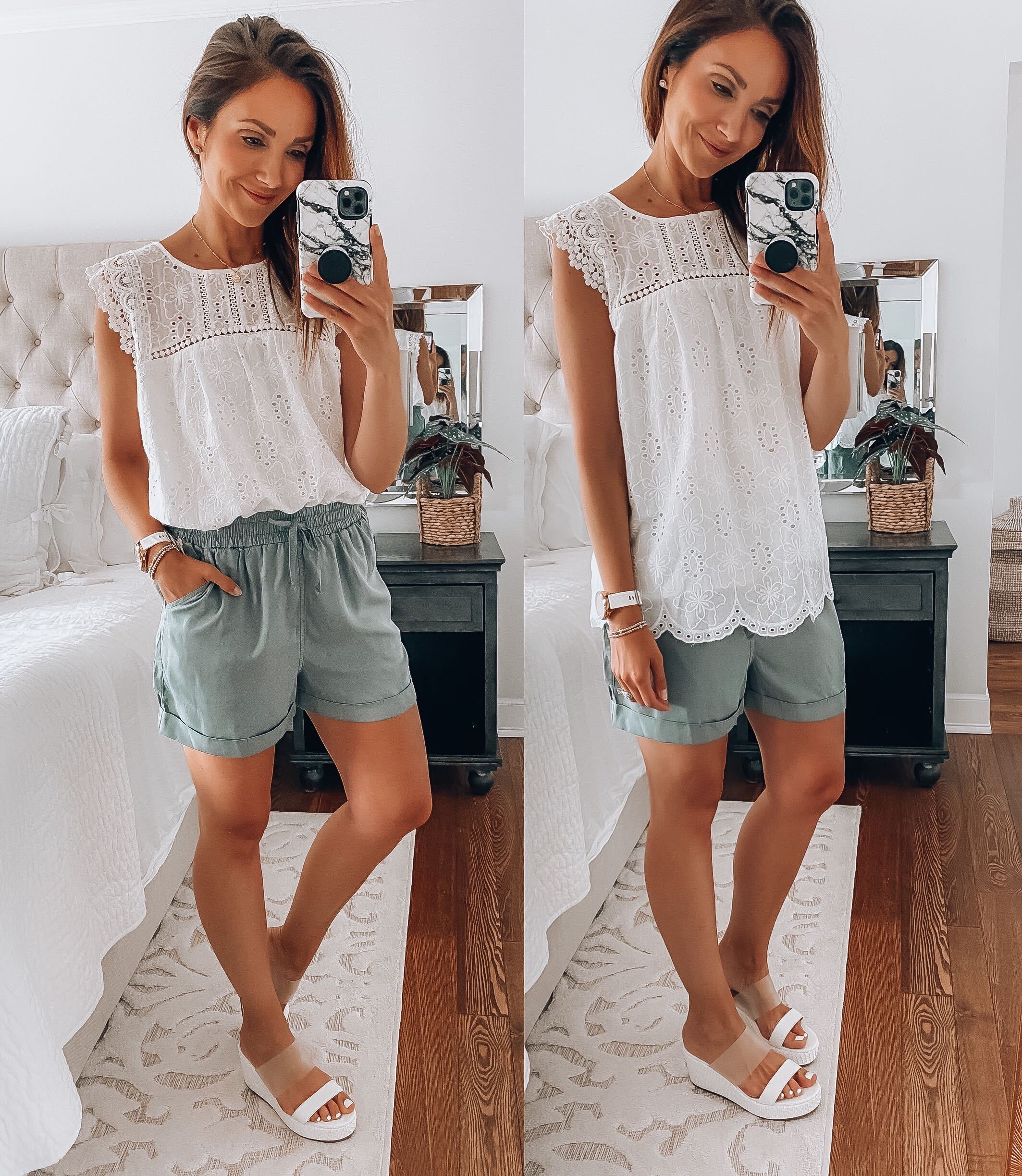 I actually shared this sweater tank during a try-on with my friend Sarah. We showed the 5 same outfits just on two different body types. In case you missed it, you can see it here. I am wearing xs in the tank and it runs pretty big so you could size down. I am wearing a strapless bra underneath which works well. My little crossbody is 50% off with code NIKOLE50 and it's also available in a larger size.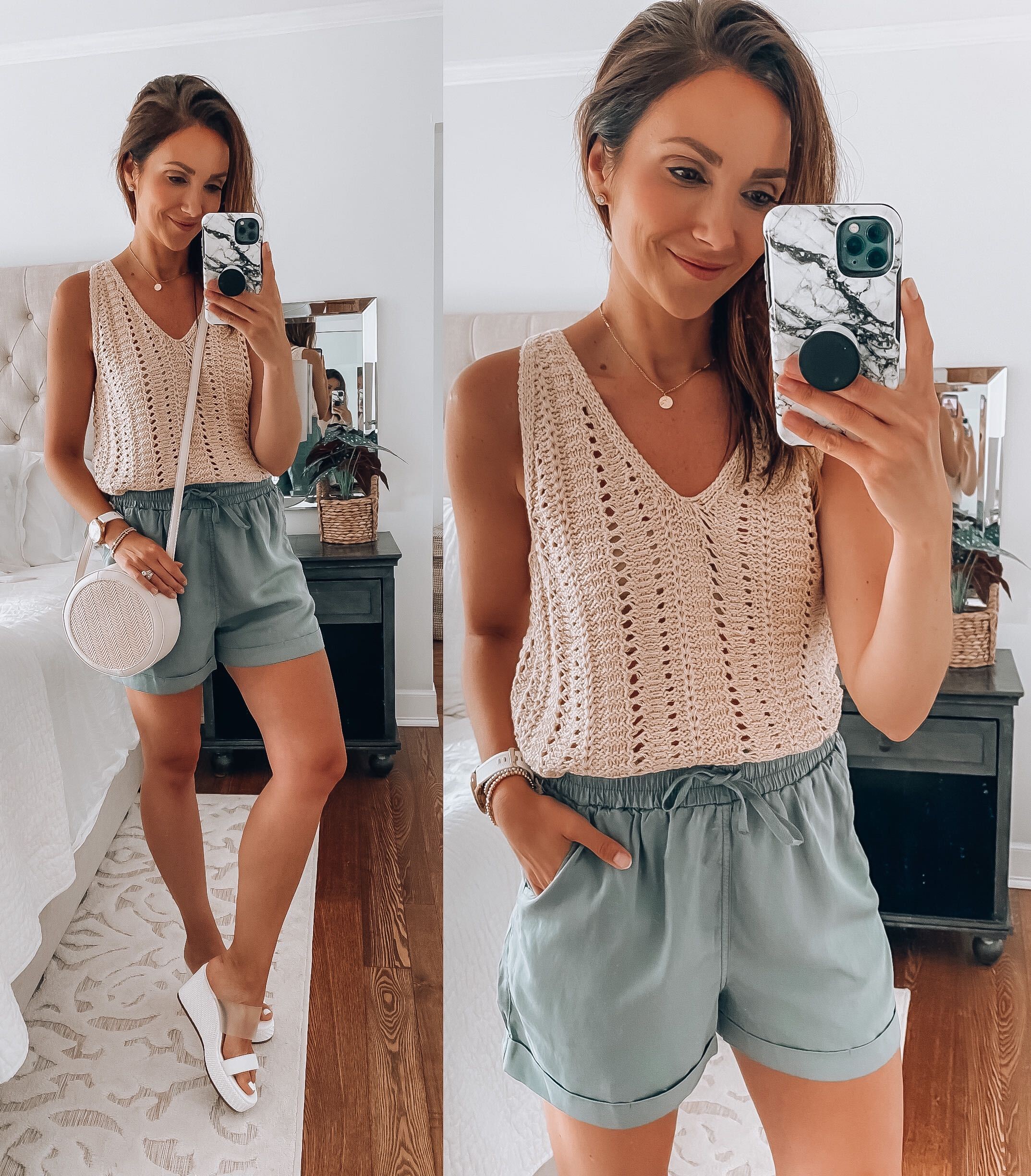 Such a cute casual dress! It's midi length and the shade of green is so pretty. The waistline is cinched but I added a belt to break up the monochromatic coloring. The texture is slightly ribbed and thick, so it's really good quality. I am wearing xs and fits tts. My satchel is from Sole Society and is 40% off, my sneakers fit tts.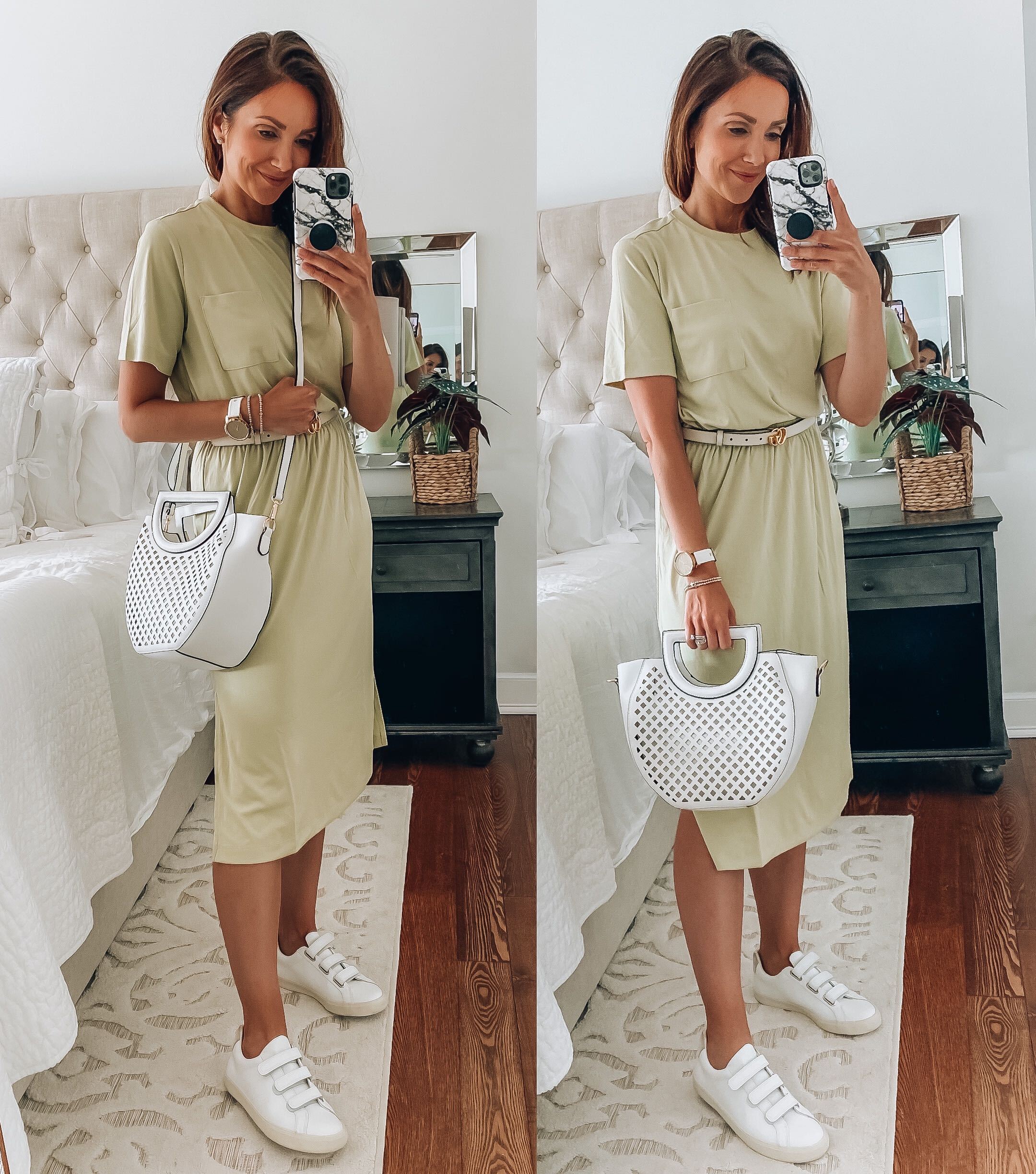 This light sweater is perfect for this time of year and it is available in mint and a darker beige. I mentioned this during my previous try-on, but because of the stitching of this sweater I would recommend styling it differently depending on where you are wearing it. If it's to the office, a layering cami would work well. For casual wear, a nude bra or lace bralette would work as well. I am wearing size small. I am also wearing size small in these leopard shorts. They do fit tts but, if you are in between sizes, size up.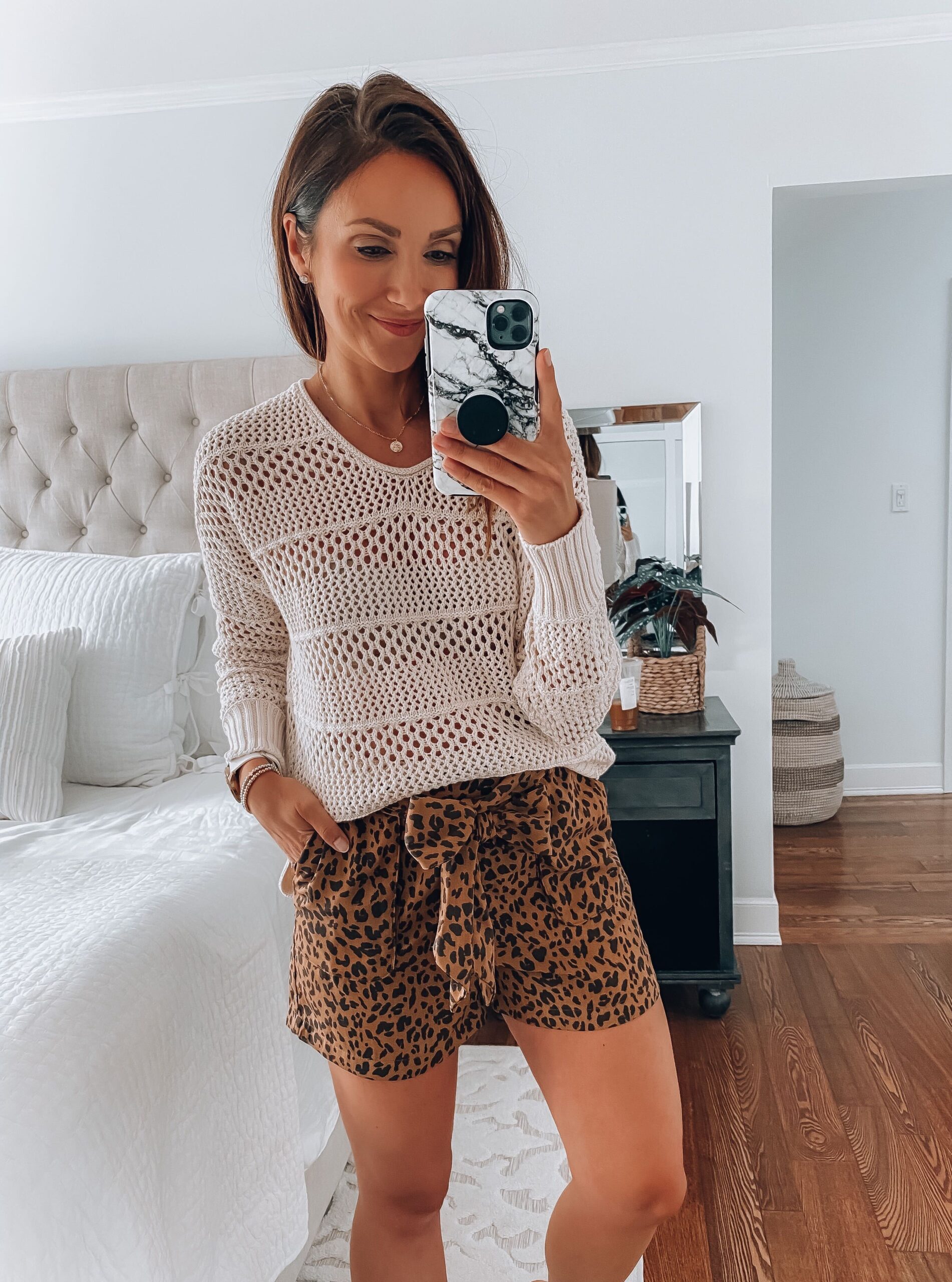 I shared these wide leg jeans last week during my try-on. I sized up by one size, I am wearing size 4. They're high waisted, super stretchy, ankle length and the belt is removable. I would recommend sizing up if in between sizes.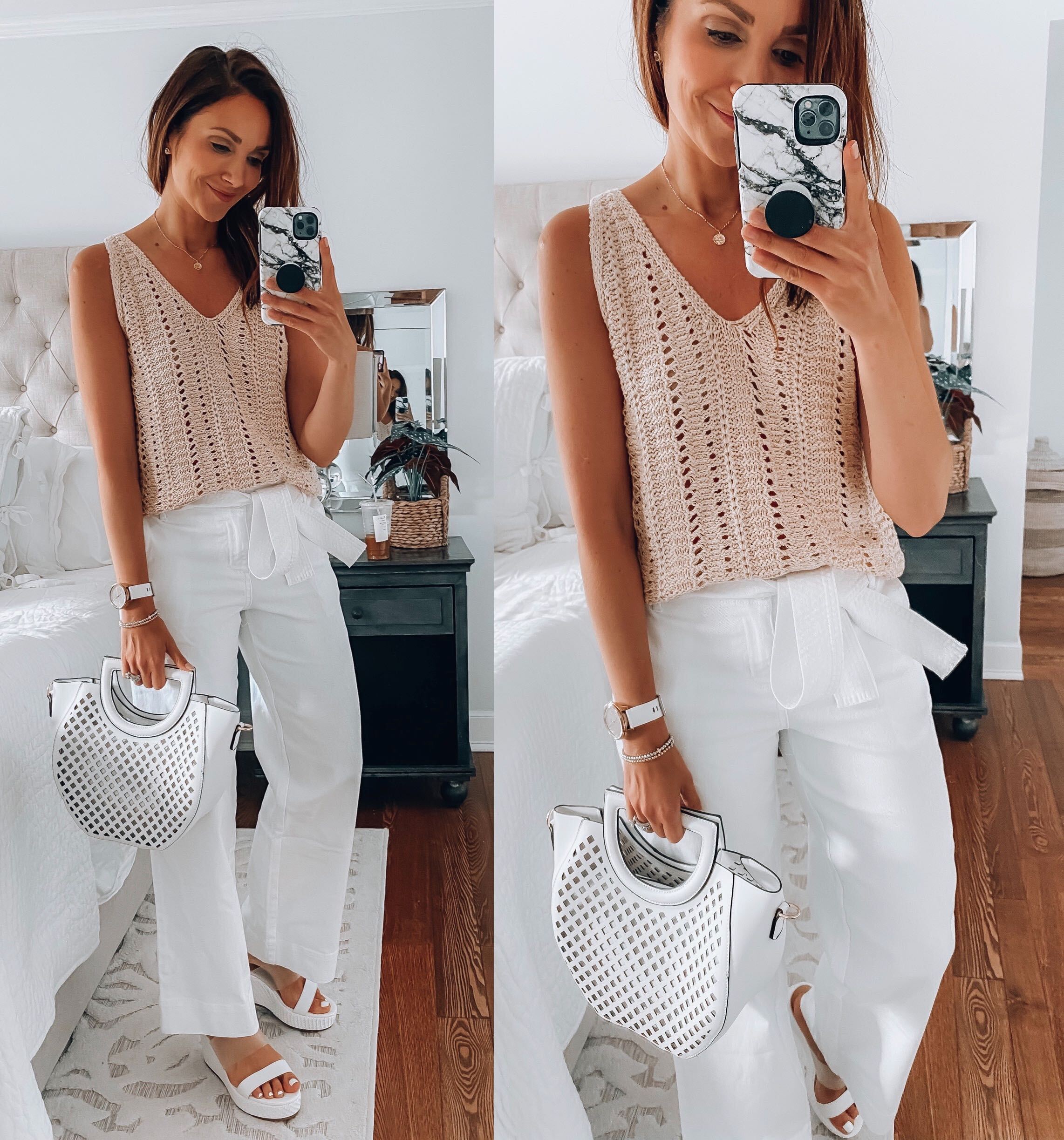 It is no secret that I love all the Target pajamas and I especially love when they come in sets! This buttery soft pj set is super affordable and I am wearing size small. The pieces fit tts and the straps are adjustable on the cami.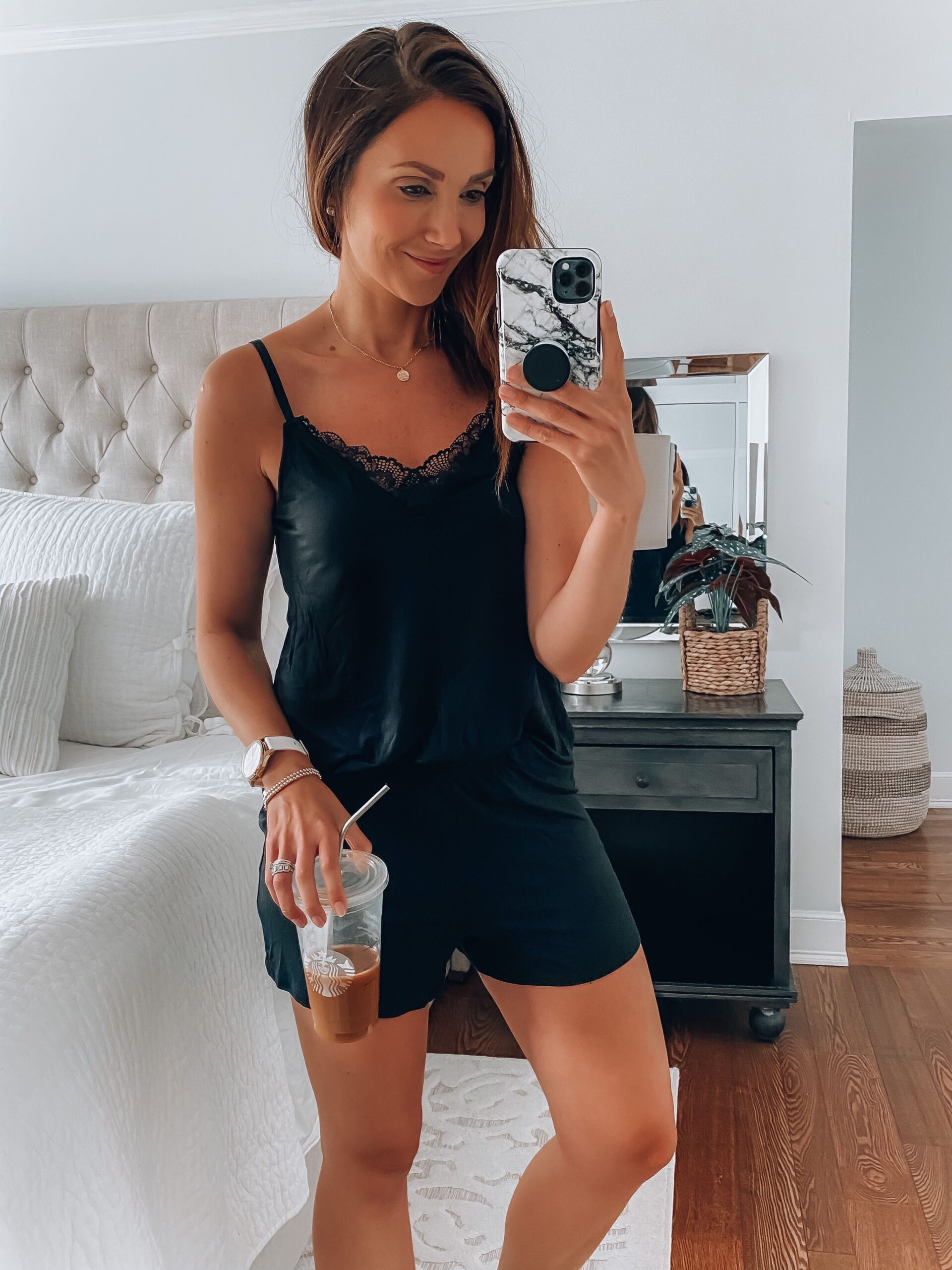 Thank you so much for visiting Blushing Rose Style Blog!