Spring outfit inspiration from your own closet.
Do you ever find yourself staring at your closet, and wondering why you have nothing to wear? Fret no more my friend, as you are not alone.  I figured it would be helpful to share some tips on how to create brand new looks/ spring outfit inspiration with the items you already own.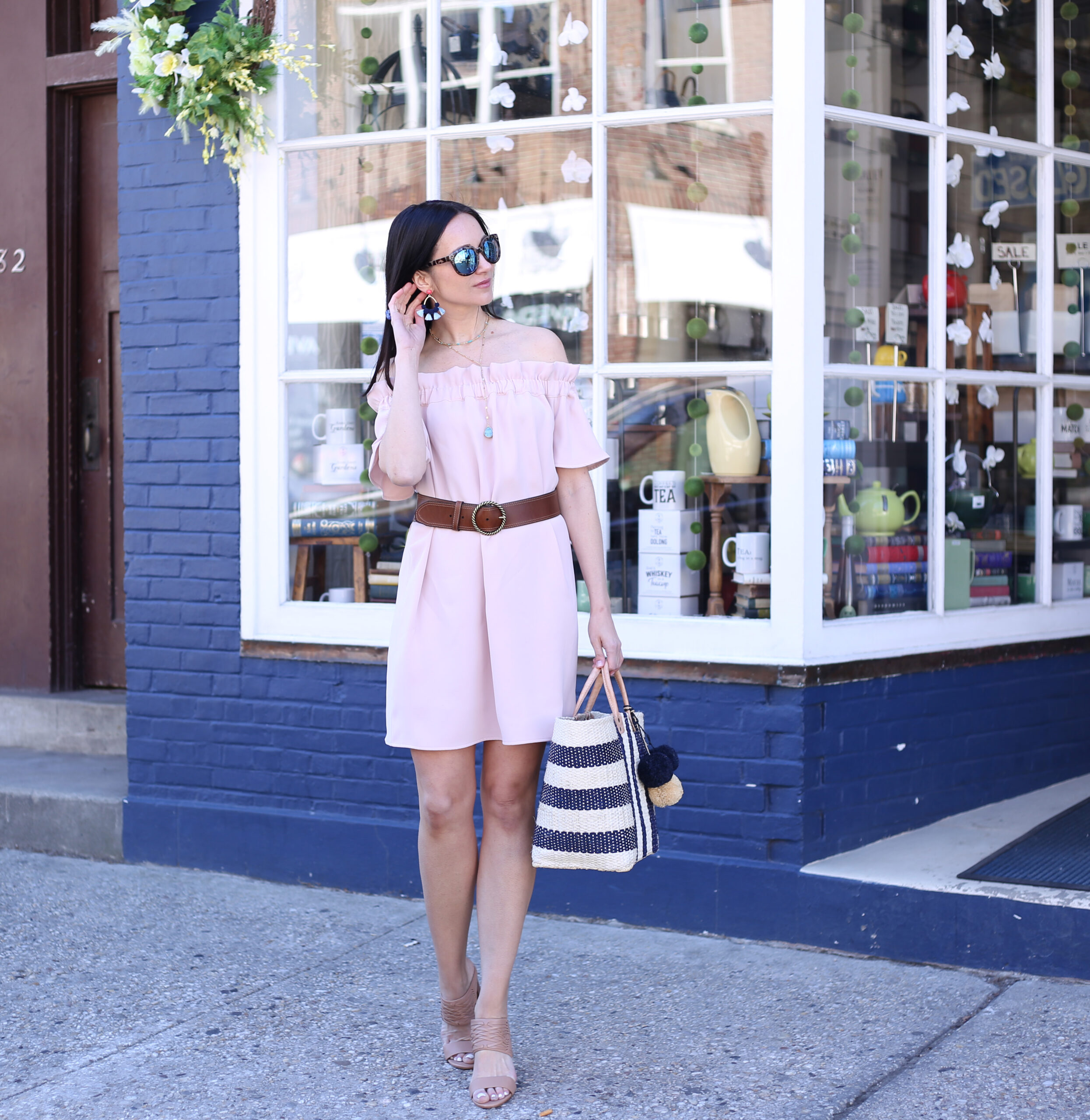 Shop Your Closet – Spring Outfit Inspiration
My shopping budget is usually limited, so I tend to stay clear of trends. Rather I tend to reach for more classic wardrobe staples. I do occasionally make exception to the rules, as OFF THE SHOULDER trend has been one of my favorites and I am definitely on board with that.
If you love bright and loud colors, skip this one… I tend to reach for more muted & neutral tones. If you peeked inside my closet, you'd notice it is overflowing with whites, greys, blush pinks, pale blues, etc. These colors will always be in style, so your wardrobe will be timeless (sort of haha). I definitely add color to my outfits with accessories, but more on that in a bit.
Find inspiration in catalogs. What do I mean by that… we all receive catalogs from major retailers with the newest trends available now. Take a look inside your own wardrobe, and I promise you already own something very similar. Try to recreate those looks.
Add accessories. This one is a no brainier, but a game changer. It is so easy to change up the entire look by adding fun earrings, statement necklace or new sunnies. Nordstrom is my go to for all my accessory needs, as it's a one stop shop for so many brands, at all price points.
Trends. As I mentioned above I tend to reach for classic wardrobe pieces. However I am all about latest trends when it comes to jewelry. It makes your outfit CURRENT and FRESH. Imagine wearing old skinny jeans, and a white button down… just add fun earrings like THESE and a statement necklace like THIS one… do you see where I am going with this?
BAGS and SHOES. You can wear the same outfit everyday, but if you change the shoes and/or handbag you create an entirely different look.
My Look – Spring Outfit Inspiration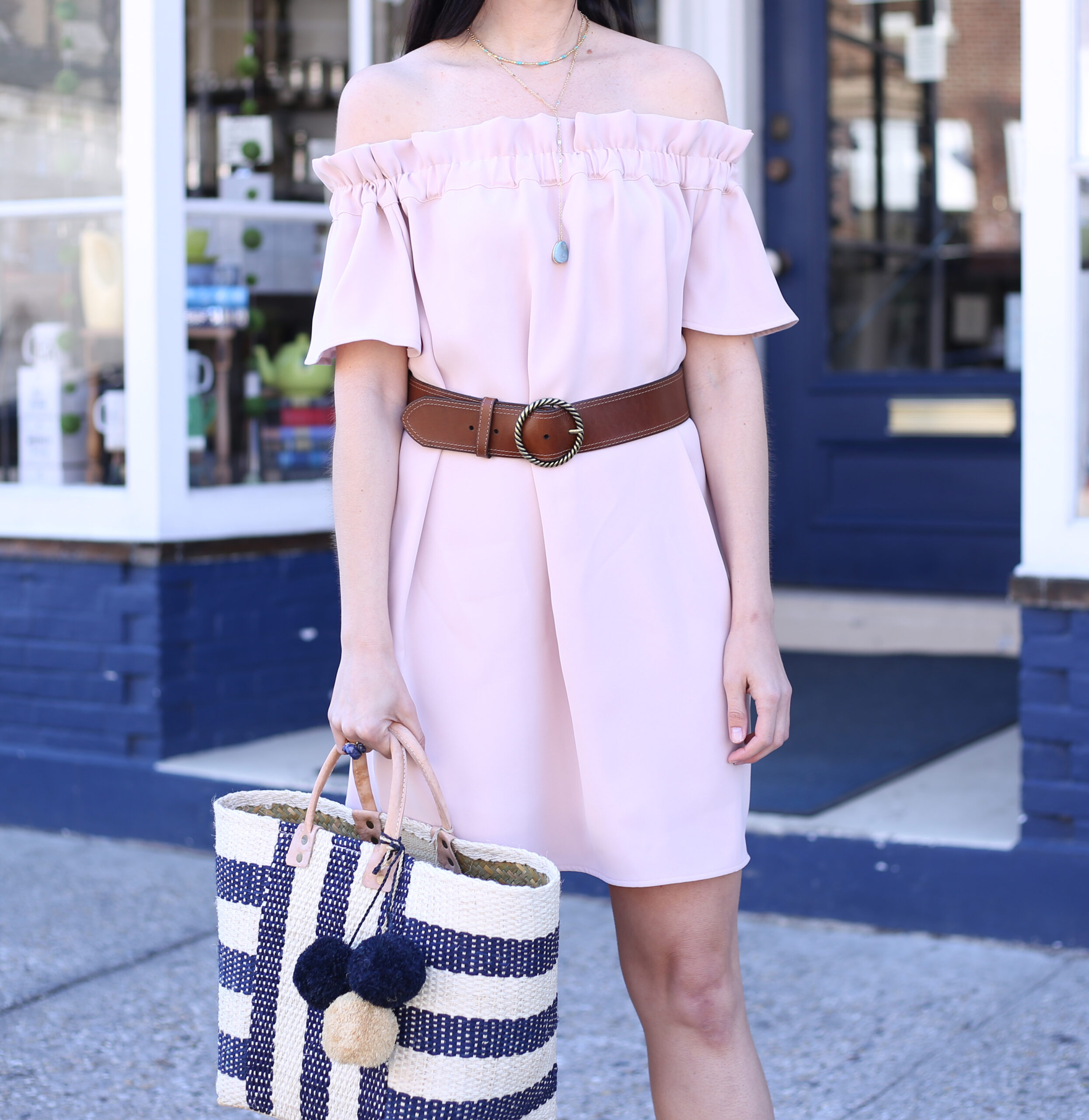 I am a big fan of dresses for the spring. When I found this one, I was immediately drawn to it (also love this affordable one, and this seersucker one) . It comes in so many fun colors (I am wearing XS). The quality is amazing, and the material is thick and not see through at all. The dress is also long enough to be styled with a belt.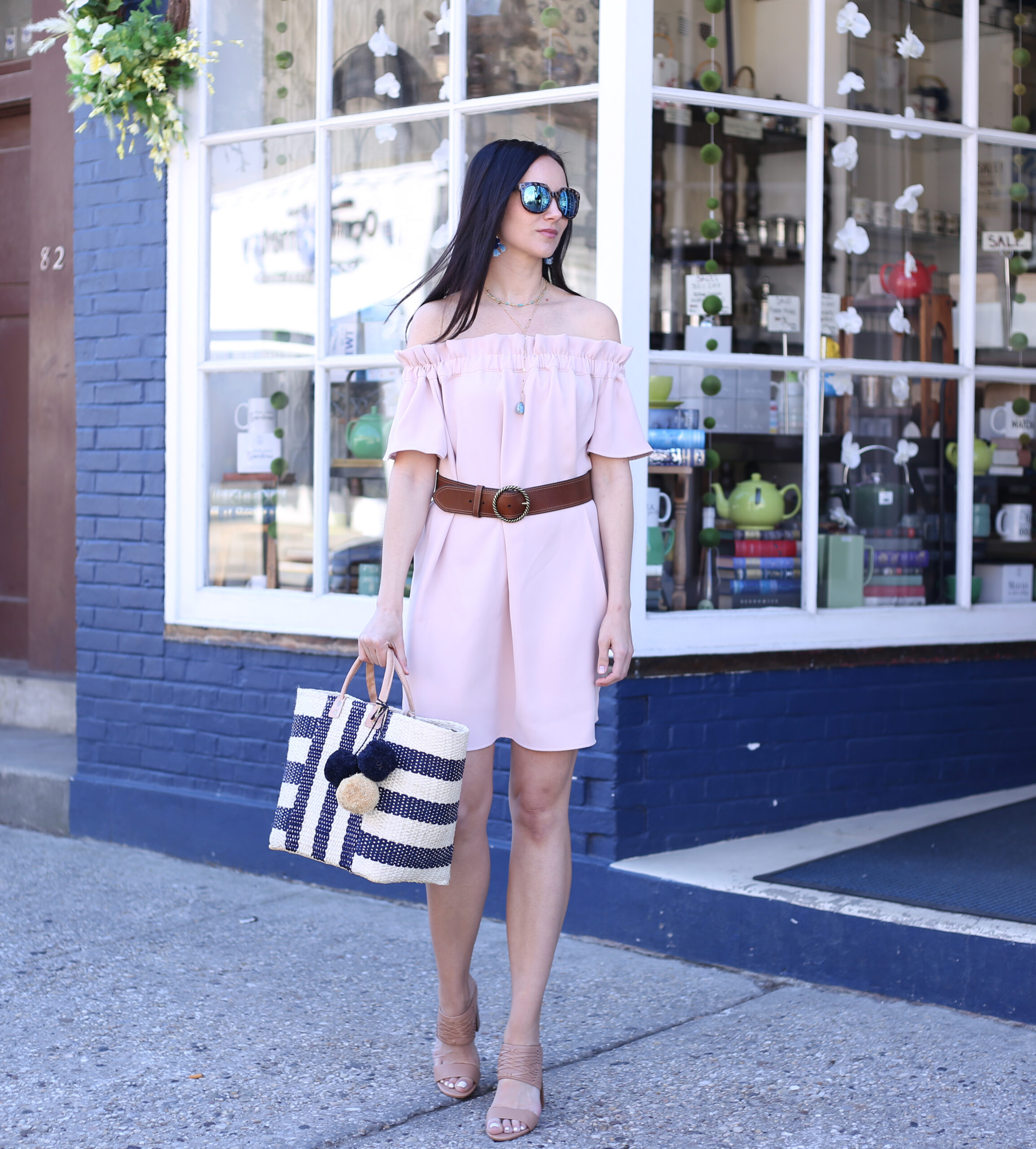 I have been looking for a perfect summer / beach tote. I am so happy I found this ONE. It is so sturdy, and such great quality. I know it will last for seasons to come. Also there was so many cute options at Nordstrom at all price points. You have to check out this fun Summer Daze tote, and this neutral one.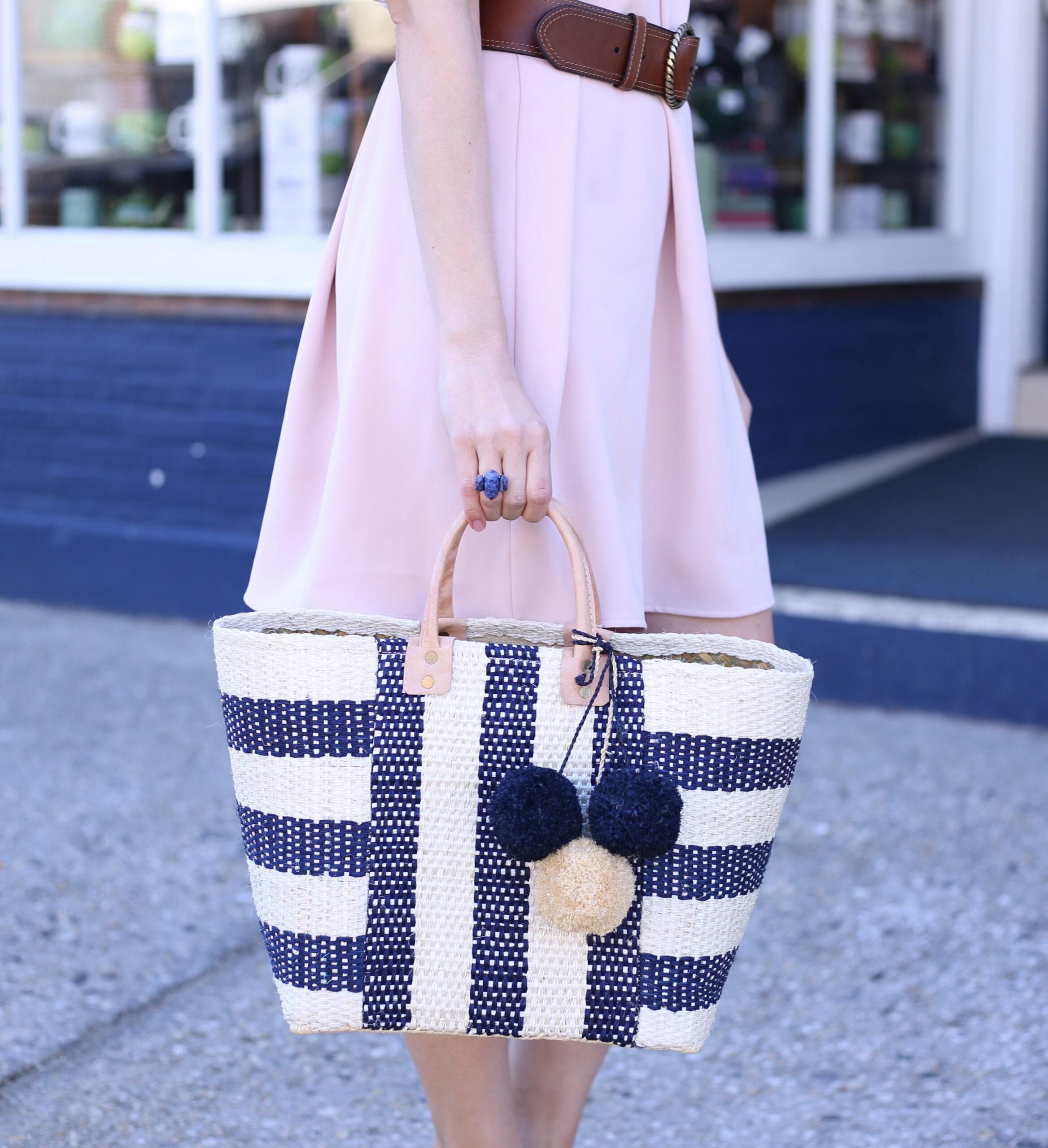 And let's talk about my block heel sandals, aren't these gorgeous? I also love this lower heel pair, and this pair (that oversized bow is the cutest).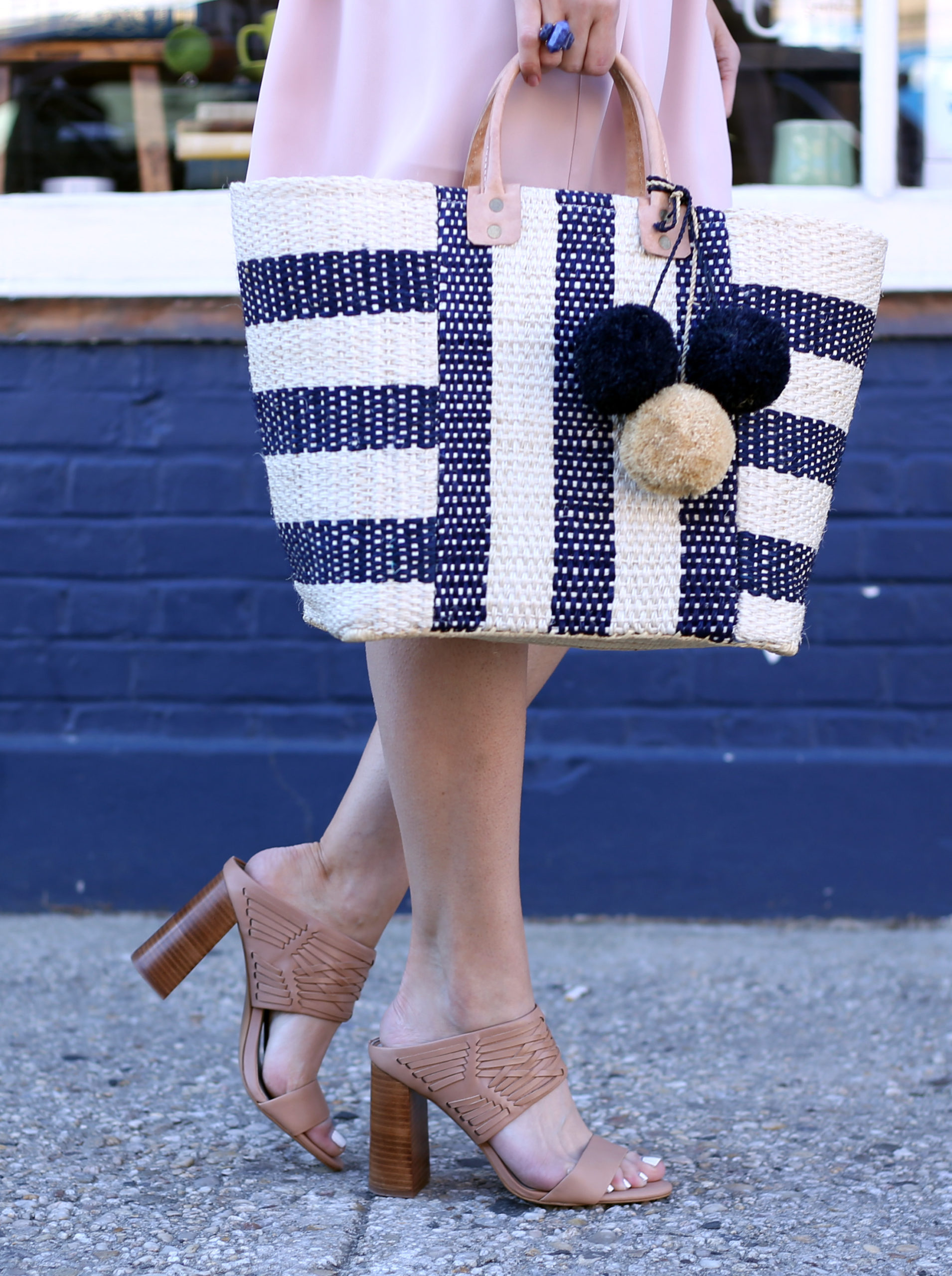 Sunnies & Jewelry
Nordstrom has amazing selection of sunglasses. And as much as I love a designer pair of sunnies, can you all believe the pair I am wearing is only $12.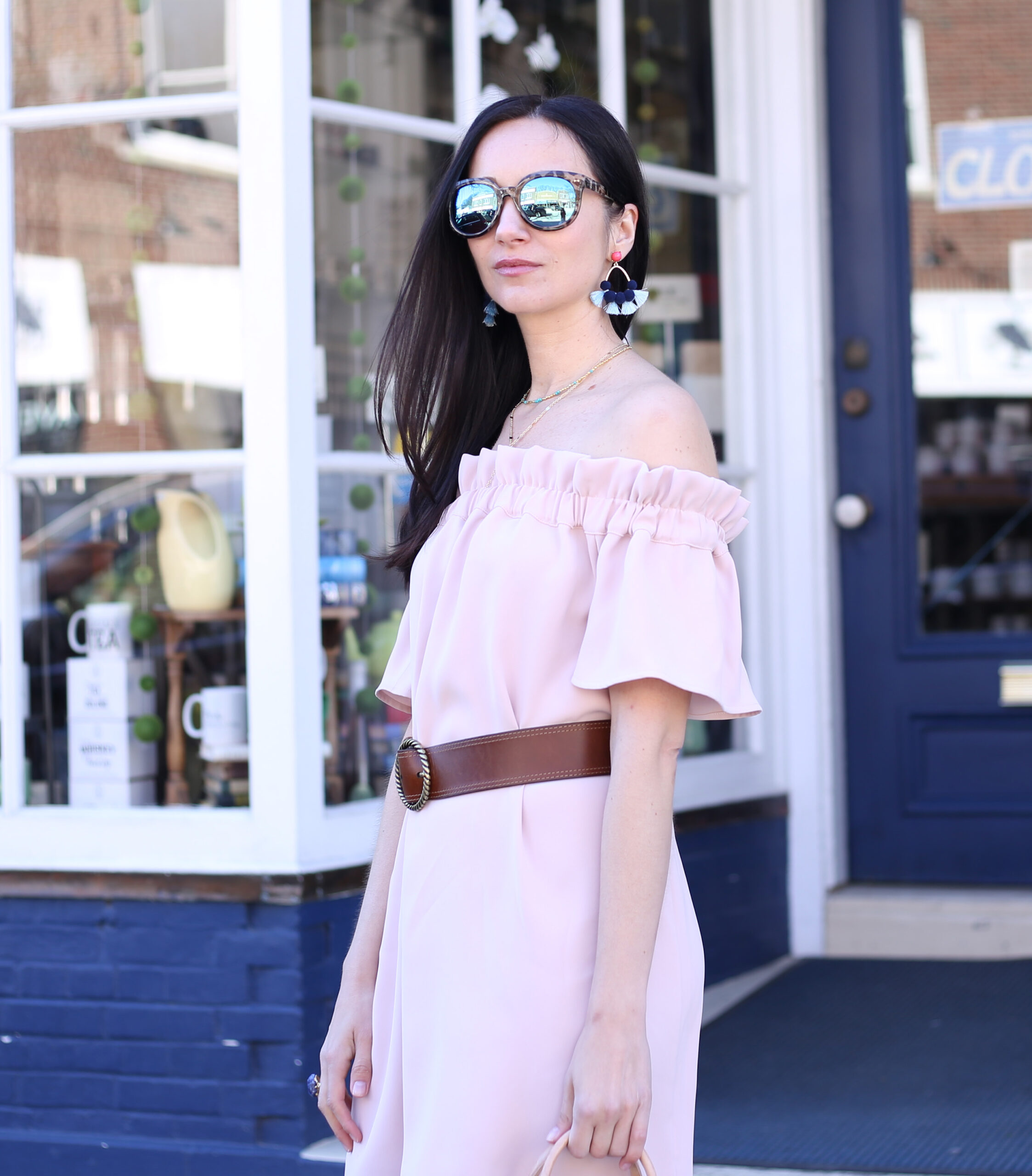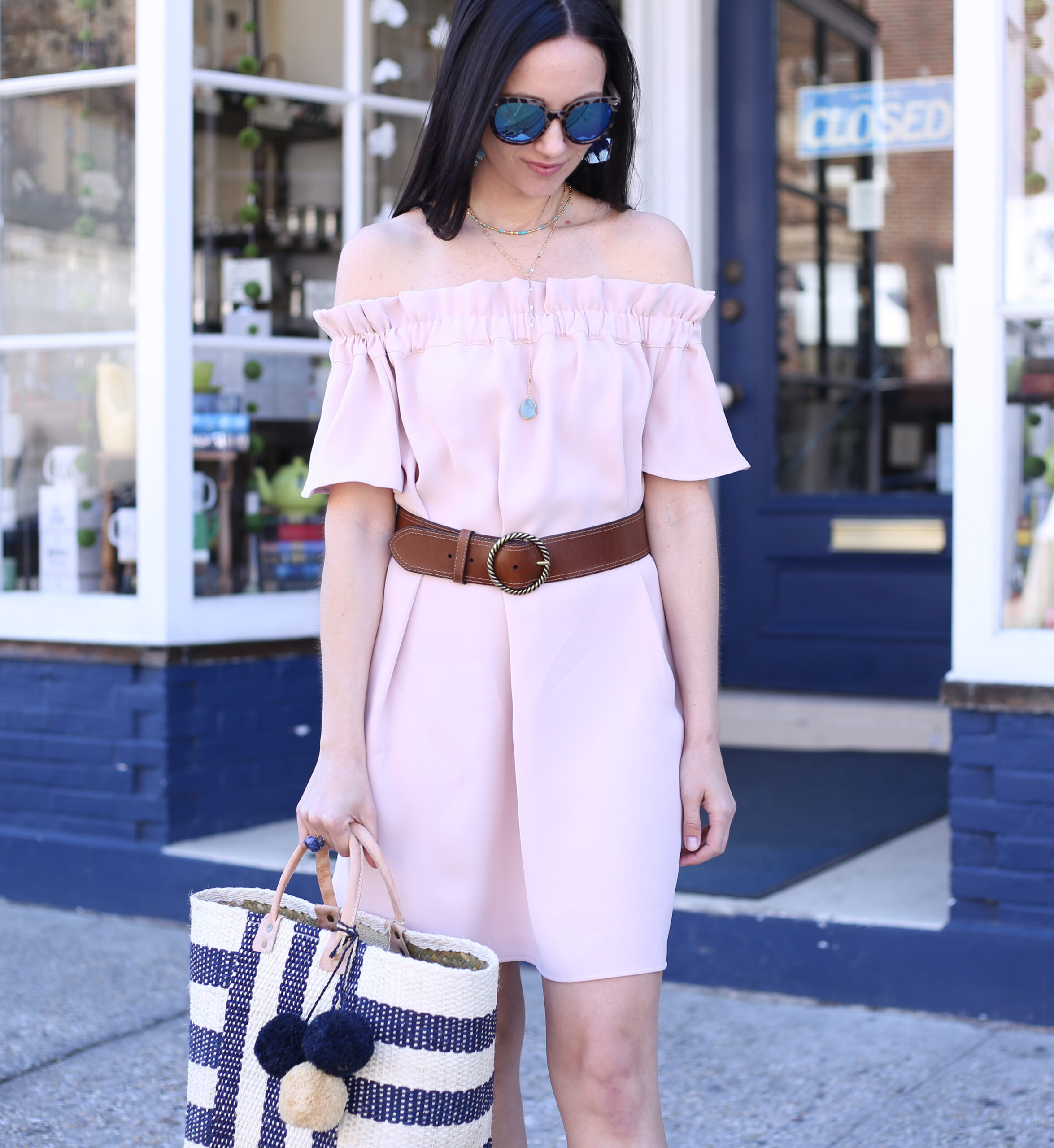 'Tis the Season – Self Tanners
Since the spring is finally here and I am as pale as it gets, let's talk self tanners. I am by no means a beauty expert, but I have several trusted brands I swear by.  As I mentioned, I am a naturally pale person, so I need that extra glow (especially after long NY winter).
My all time favorite is this self tanning gel. I use it on my face and body. I have very sensitive skin, so what's really important to me is that this one DOESN'T clog pores or cause breakouts. It gives you a natural tan, and you can layer more product for even deeper color.
I also wanted to mention one of the new products I've tried recently. This self tanning foam is great for larger areas, I like to use it on my legs. It's easy to work with, and gives you a beautiful streak free tan.


Thank you all for reading. I hope you find my tips helpful. And a special thank you to Nordstrom for sponsoring this post.
XO,
Anna