Spring Accessories and few fun facts about me.
Today I wanted to do something a little bit different. I'd like to share with you all some personal/ fun facts about me. Blushing Rose Style is mostly dedicated to fashion posts. But I figured it may be nice to get to know the person hiding behind the keyboard.
But before I get to it, I also wanted to share with you some of my favorite spring accessories.
Spring Accessories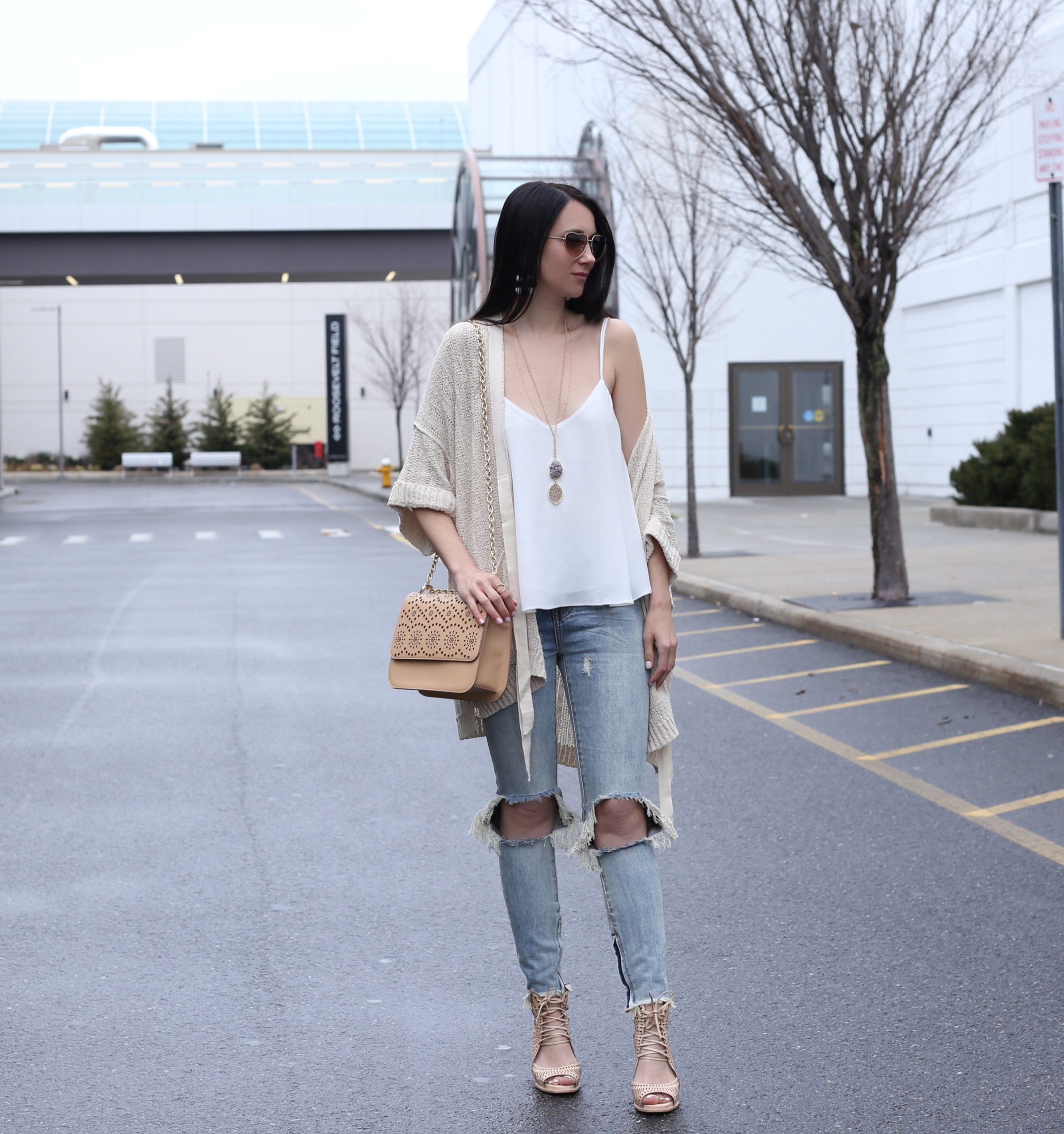 My go to spring uniform has been quite simple: camisole ( this one is so flattering, comes in so many colors and it's only $30) and a cardigan (similar here, and here). Being a mom, many of my outfits may not be very elaborate, so I like to dress them up with cute accessories that make all the difference. Nordstrom is my go to retailer, as it carries so many brands at all price points. My heart shaped sunnies are so fun. They instantly brighten my mood, and the best part is, they're only $12. I like to add statement earrings like these (also love THESE and THESE) and a delicate necklace.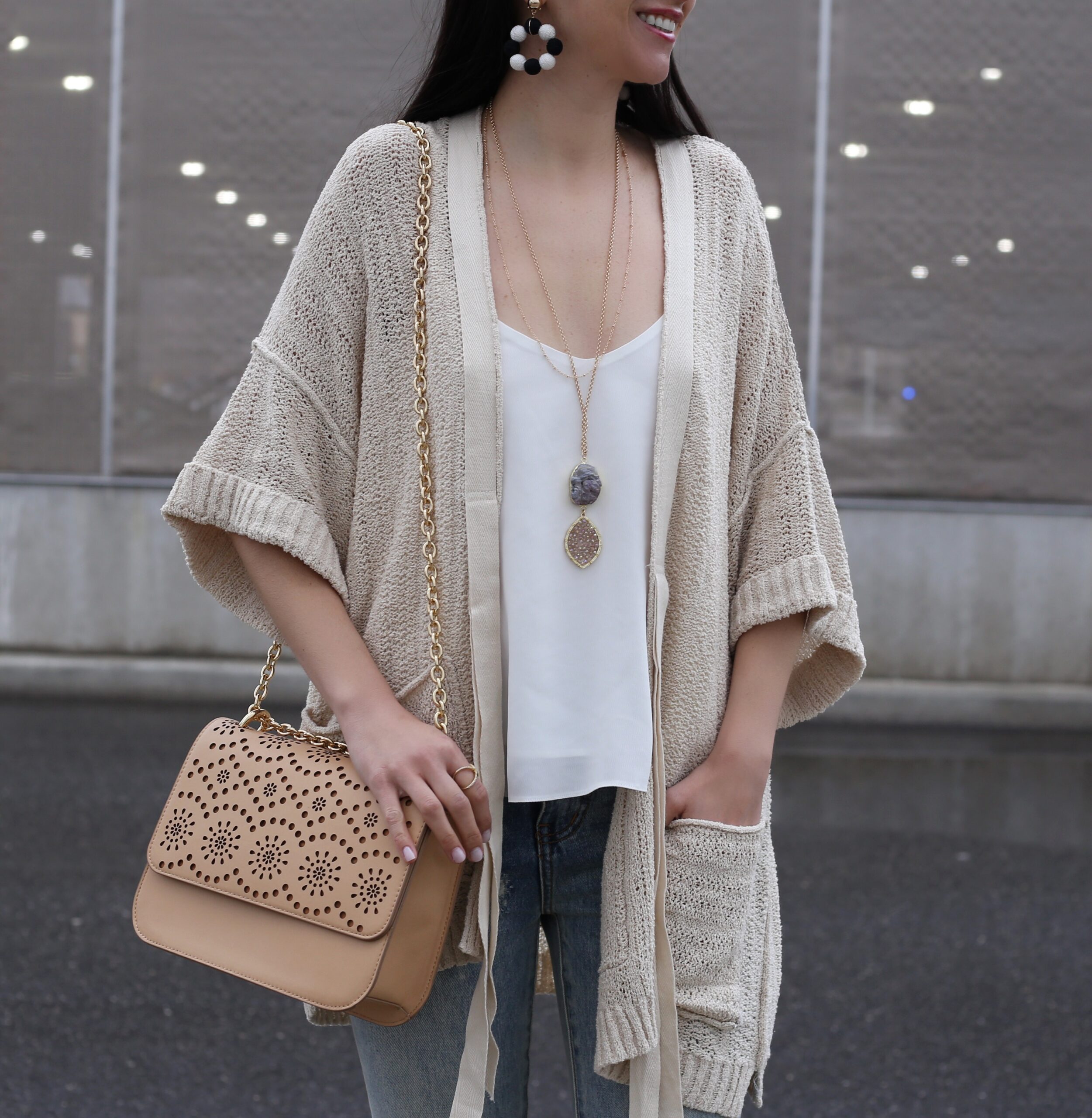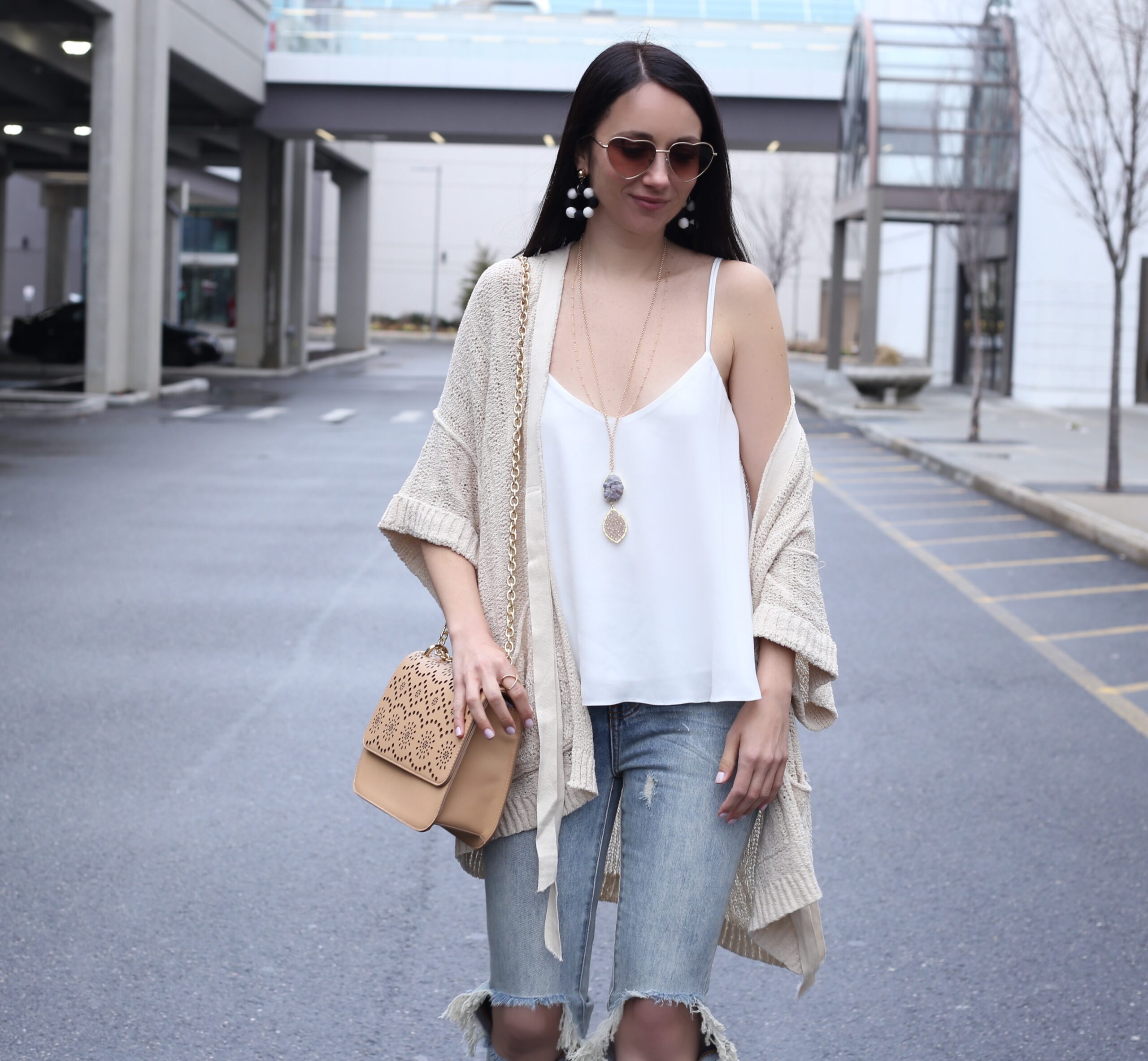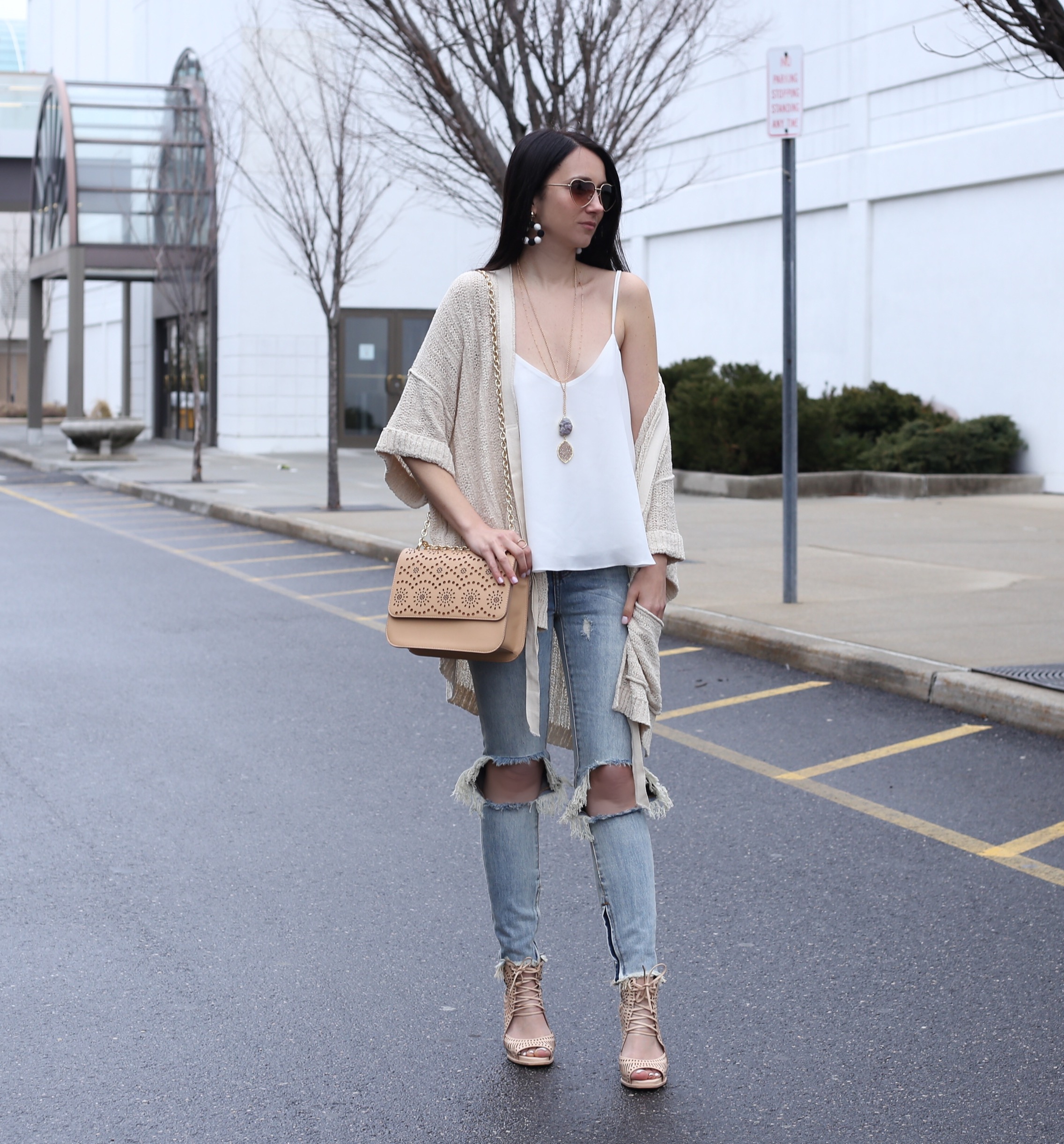 Who am I? Let's get to it.
I was born and raised in Poland. I attended Warsaw University. I signed up for a foreign exchange program and came to the US for the first time in 2002. I loved it so much, I decided to do it again. And in 2003 I came back for another year of study abroad with the West Virginia University (one of the top party schools in the USA oops).
I used to work in the pharmaceutical and medical device industry. I was a sales rep for many years (yes I can say "many years" because I'm old). I loved it, but had to resign as my husband's career brought us to Long Island.
I am currently a stay at home mom (and a wannabe fashion blogger). However, if I am being completely honest staying at home is not my sweet spot. I have always enjoyed working in the corporate world. And I am looking forward to returning to the workforce at some point in the future.
Why do I stay home? I have two children. My daughter Reese is 6 years old (almost 7 eek), and my son Grant is almost 2 years old. Fun fact about my little man, we call him Bubba or Mr Bubbles … not sure how it happened but it works haha
Reese is actually my photographer. I use her mad camera skills for about 80% of my instagram posts. She does truly enjoy taking pictures. Except for when it's windy. She refuses to work in the crappy weather conditions.
 I recently ran a United Airlines NYC half marathon. I am not a runner by any means. But I wanted to share this fact with you, simply because if you set a goal and work hard for it… you can do anything! Cheesy? May be it is, but it is also true. This race is truly one of the most amazing experiences ever… I mean how often do you get to run through Times Square and see yourself on the jumbo-tron?
More Accessories: Jewelry, Sunnies and Shoes

When I saw these Jeffrey Campbell wedges it was love at first sight! They fit true to size and are super comfortable straight out of the box. And this handbag was a perfect match (under $70). I also found a great deal on this satchel currently marked down 35%.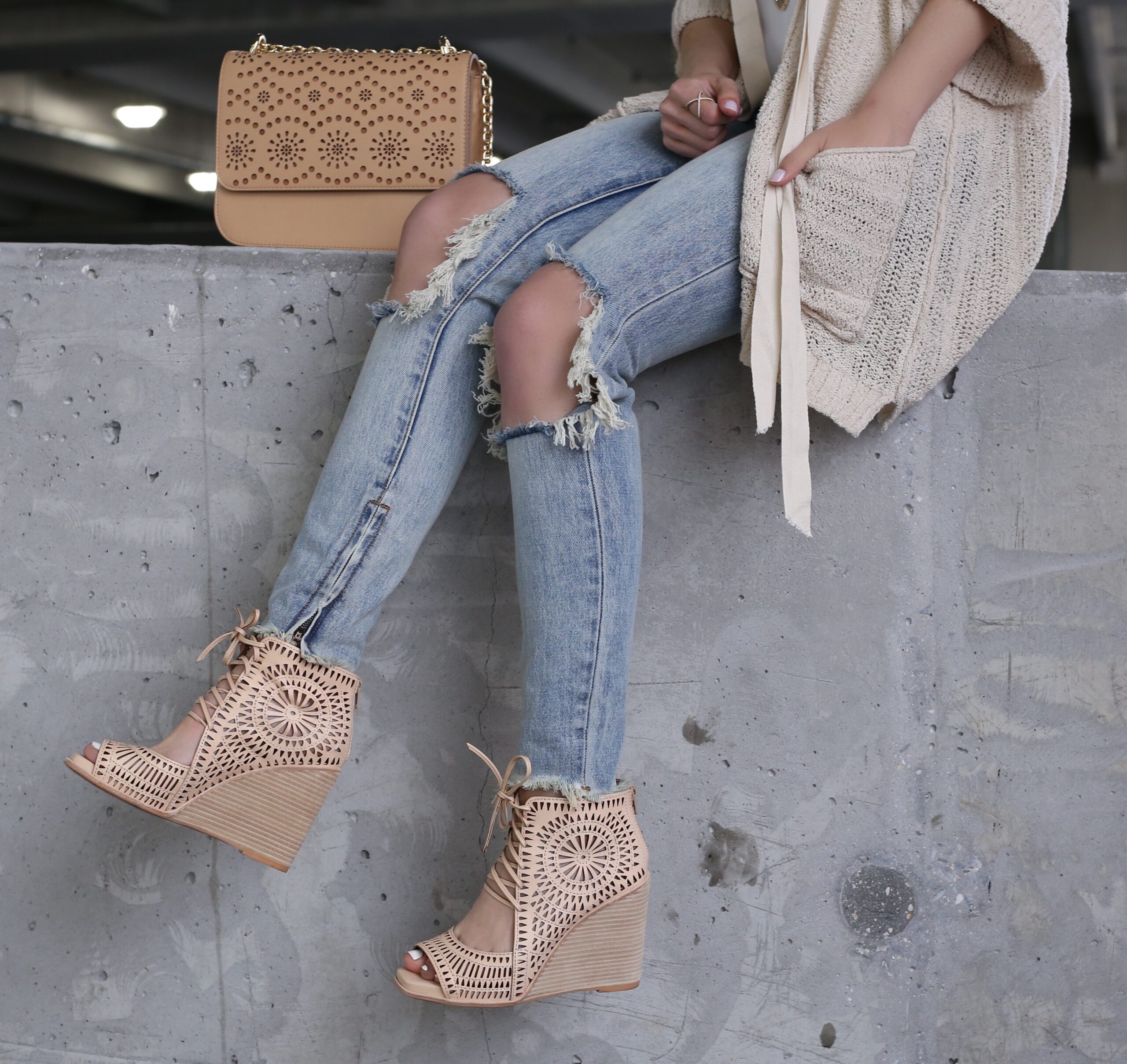 Thank you all for reading this post. Hope you enjoyed learning more about me. And special thank you to NORDSTROM for sponsoring this post.
XO,
Anna