Date Night Outfit. Since becoming parents date nights for John and I have been few and far between. In case you are new to my blog, we have two children: Reese (6 years old) and Grant (almost 2). We don't really have any family living close by, and since we are new-ish to the area, we are still searching for babysitters. At this point we only have one gal, but she has a full time job (ugh), so she's not always available. Anyways, we have a fun date planned soon and that spurred the idea for this post on date night outfit. My everyday style is laid back and casual, but even this girl likes to get dressed up. And if you follow me on Instagram, you may already know that I shop at Nordstrom for majority of my looks. And Nordstrom happens to have a great selection of dresses, shoes and accessories at any price point.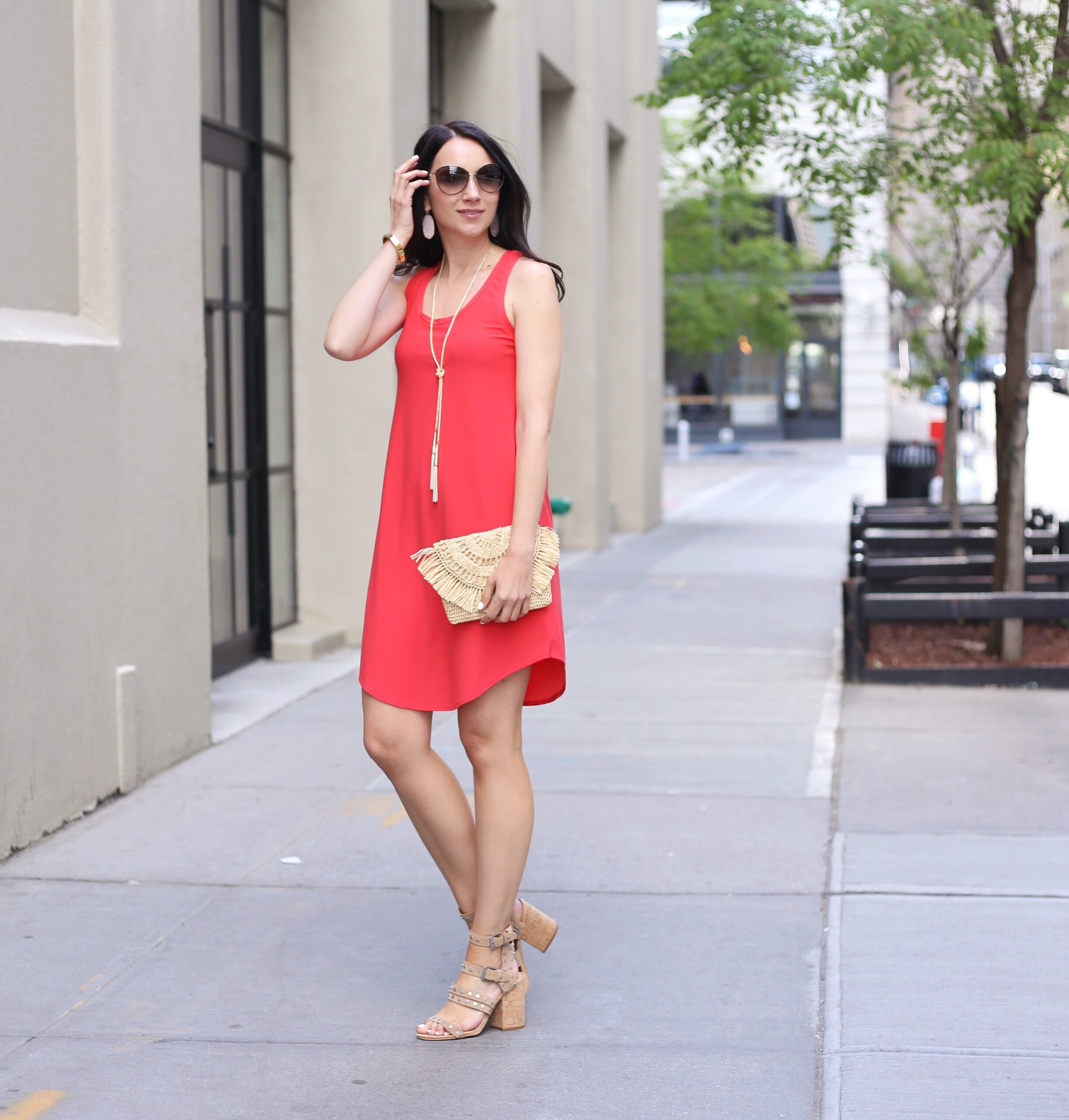 DRESS, SANDALS, CLUTCH, SUNGLASSES, NECKLACE,
EARRINGS, BRACELET
Date Night Outfit: Dress & Shoes
For my date night outfit, I decided to go with a simple tank dress, (also love THIS ONE , and  THIS ONE– I have it in pink and LOVE IT). I thought bright red color would be  perfect for a date night outfit. I wore my trusted block heel strappy sandals. Ladies, if comfort is what maters to you when it comes to footwear, you will love these! And probably wear them everyday, just like I do. For more dressy look I love these sandals (I own them in 4 colors- they do run small, so go up by half size), and this pair is so pretty and on sale!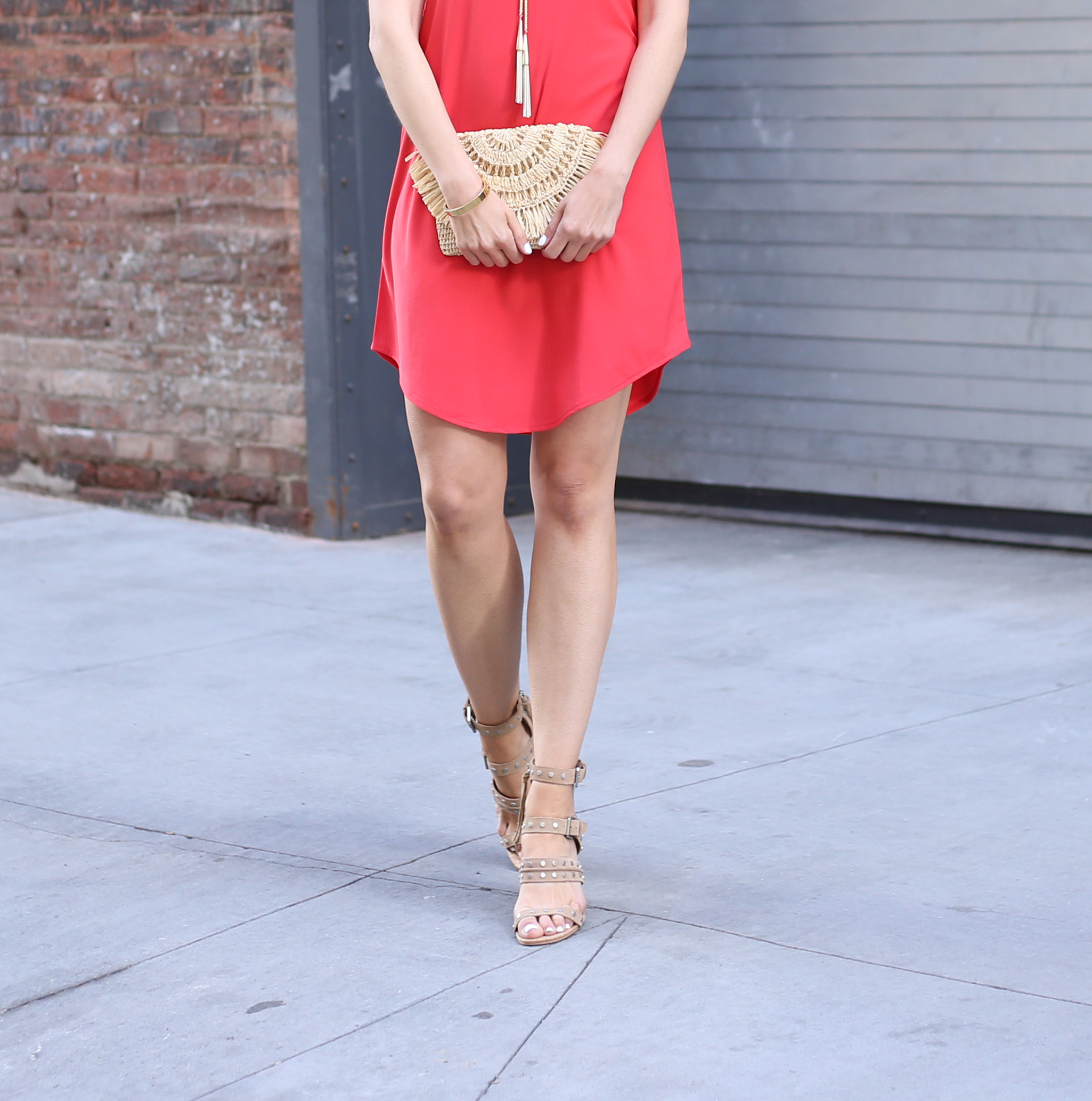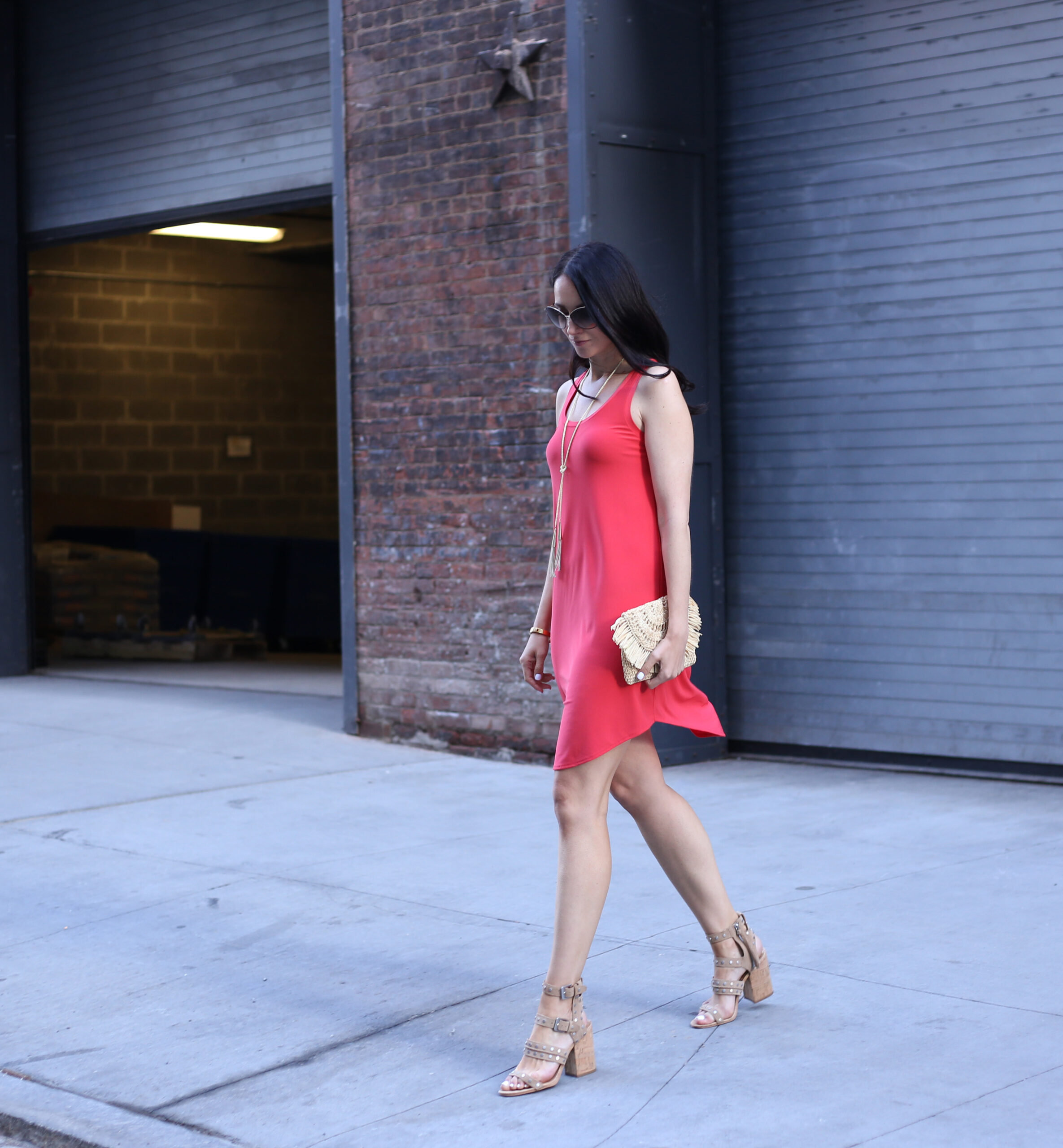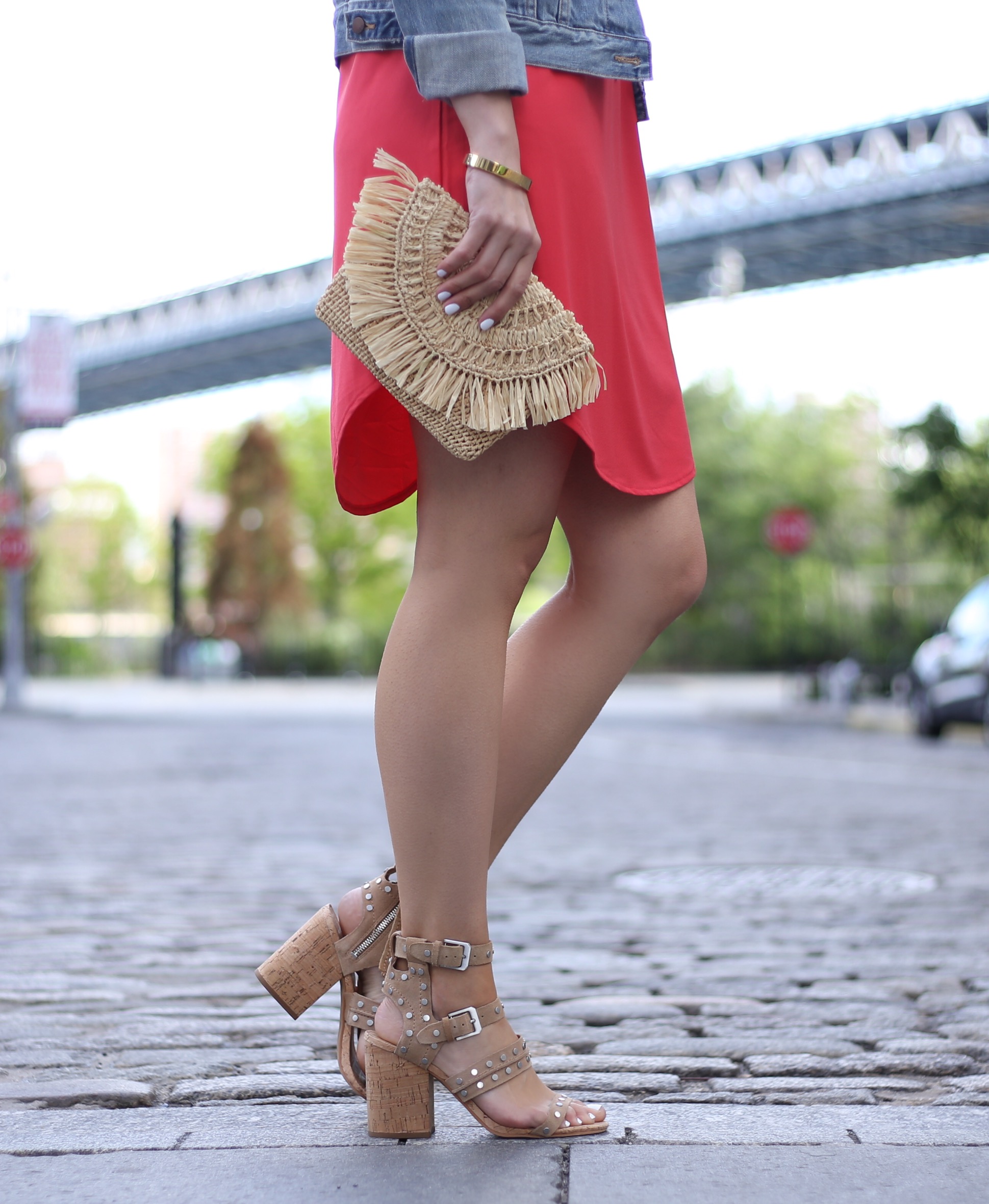 Date Night Outfit: Accessories
Since summer is around the corner (you heard that right you crazy NY weather), I chose a straw clutch (it's so adorable and totally affordable). And for my jewelry … I wore my all time favorite necklace, it's a bit pricey ($120), but in my opinion, well worth the price tag. I've owned it for almost a year and wear it all the time. I found almost identical and super affordable option HERE ($19) and HERE ($45). This is one of many reasons I love shopping at Nordstrom! Not only can you find amazing clothes, shoes and accesssories, but Nordstrom caters to any budget.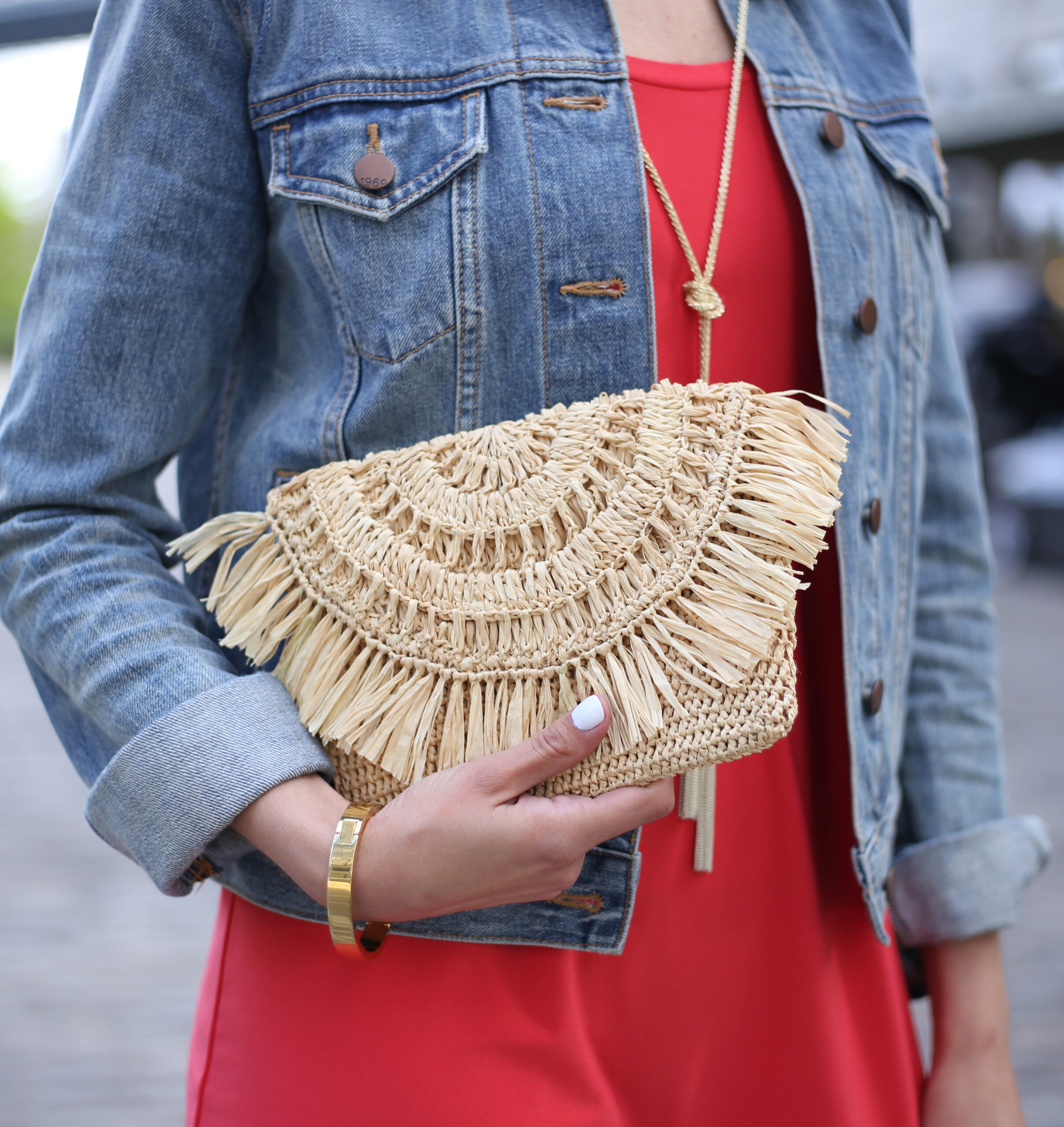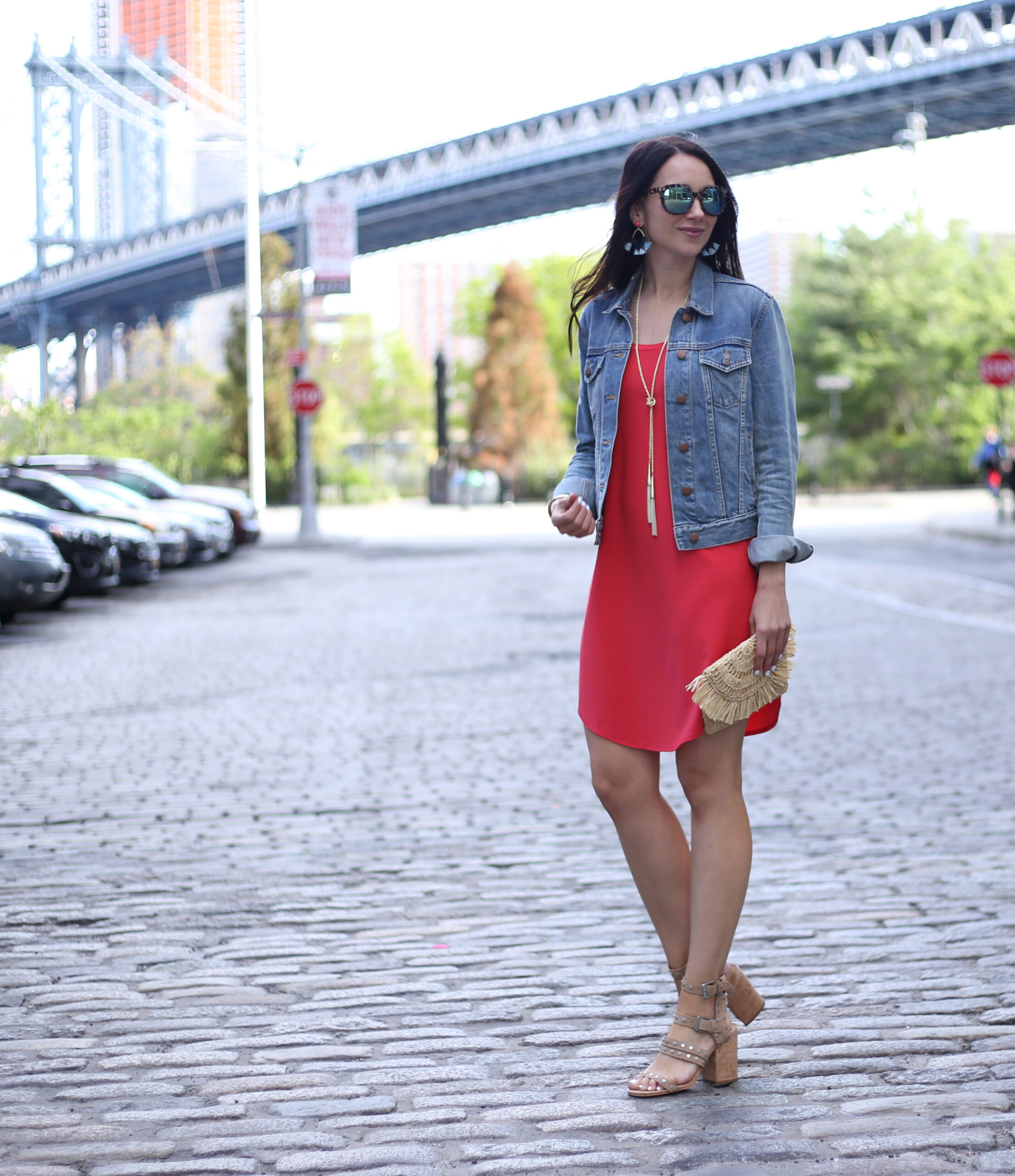 DENIM JACKET (SIMILAR), EARRINGS, SUNGLASSES ($12), DRESS,
SANDALS, NECKLACE (SIMILAR), CLUTCH

Thank you so much for visiting Blushing Rose Style. And very special thank you to Nordstrom for sponsoring this post.
XO,
Anna