Hi friends. The Nordstrom Anniversary Sale is now open to the public – that means everyone can shop! It can be really overwhelming with items selling out so quickly, but I'm sharing some outfit ideas with items that are in stock and I will be posting if popular items do get restocked so stay tuned.
RELATED POSTS
NSALE Try-On 8.13 // NSALE Try-On 8.10
I am actually shocked that this sweater is fully in stock. The fabric is not itchy and it's super soft which sometimes it's hard to what a sweater's fabric will feel like. It fits tts, I'm wearing size small. I love that it stays in place and the color is gorgeous. These jeans are the only pair I bought from the sale that are fully still in stock. They are ankle length, have no distressing, they're super comfortable and fit tts. I highly recommend these as a dark denim option for your Fall wardrobe. My boots fit tts but do run a bit narrow because of the pointed toe. I also wanted to mention my earrings. They are such a great every day earring and during this sale they are 50% off.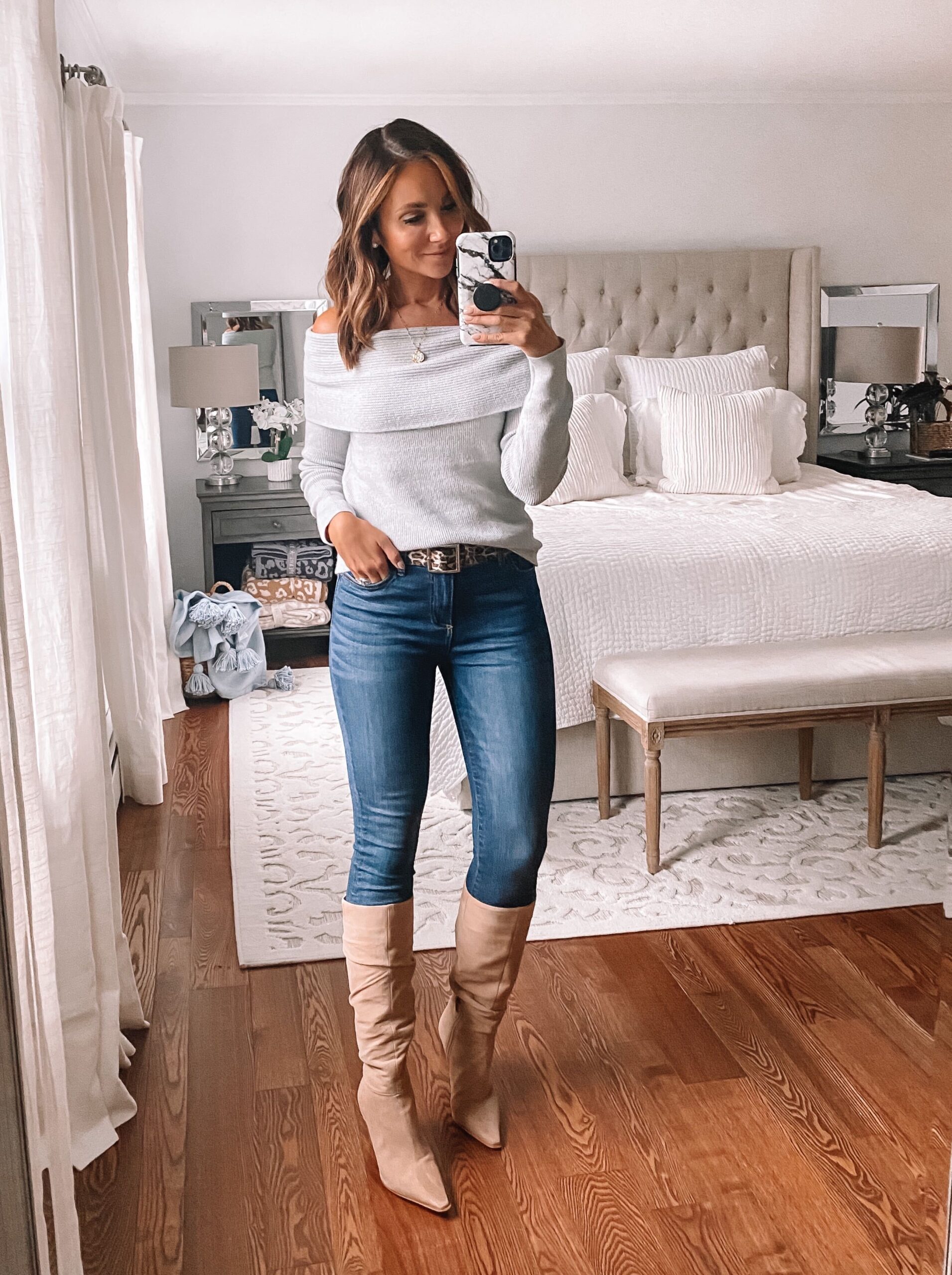 These Quay sunglasses because they've been restocked and they're on sale for $35. But, let's talk about this coat! I feel at home, haha. It fits and feels like an oversized bathrobe. Last year, I had a similar teddy coat from J.CREW which was more structured, but because this one is from Free People it has a very loose, flowy fit. I feel it does run big so you can definitely size down. My sneakers are available with leopard and snakeskin detailing. They fit tts and are super comfortable.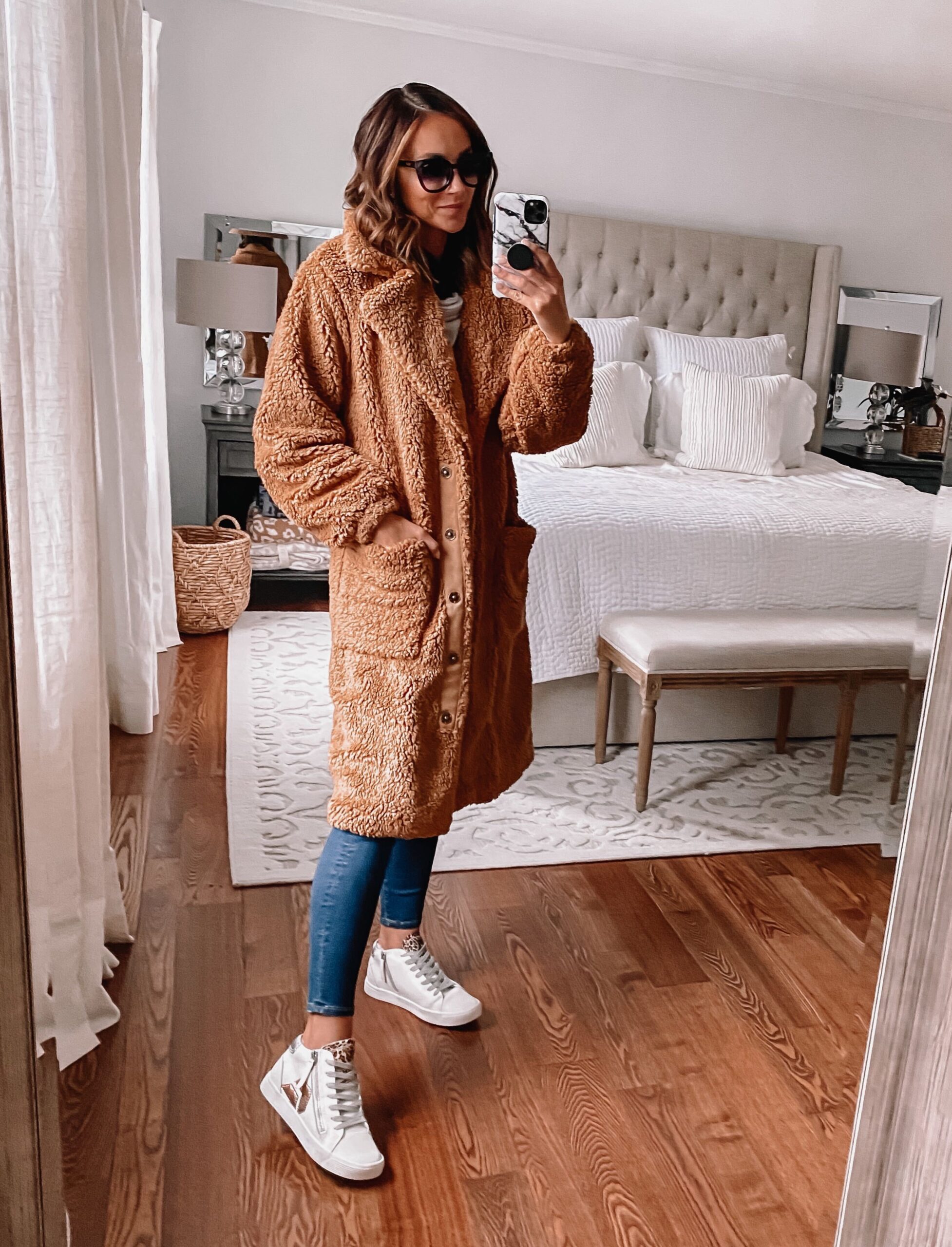 I shared this cardigan previously during my try-ons in the green color and while it is sold out in this colorway, I still wanted to share it so you can see the fit. It is available in a beautiful blush pink color. I'm wearing size xs, and I do feel you can size down in this piece. My cami is not a part of the Nsale but it's still on sale and 40% off. It's one of my favorite camis because of the quality and fit. The straps are adjustable and I'm wearing size xs. I get a lot of questions on what bra I wear with my camis and this strapless bra is by far is the most comfortable one I've worn and it's from Spanx. I highly recommend. My block heel booties are one of my favorite pieces from this sale because not only is the color so gorgeous, they're a great boot for the Fall season. They're so comfortable and fit tts.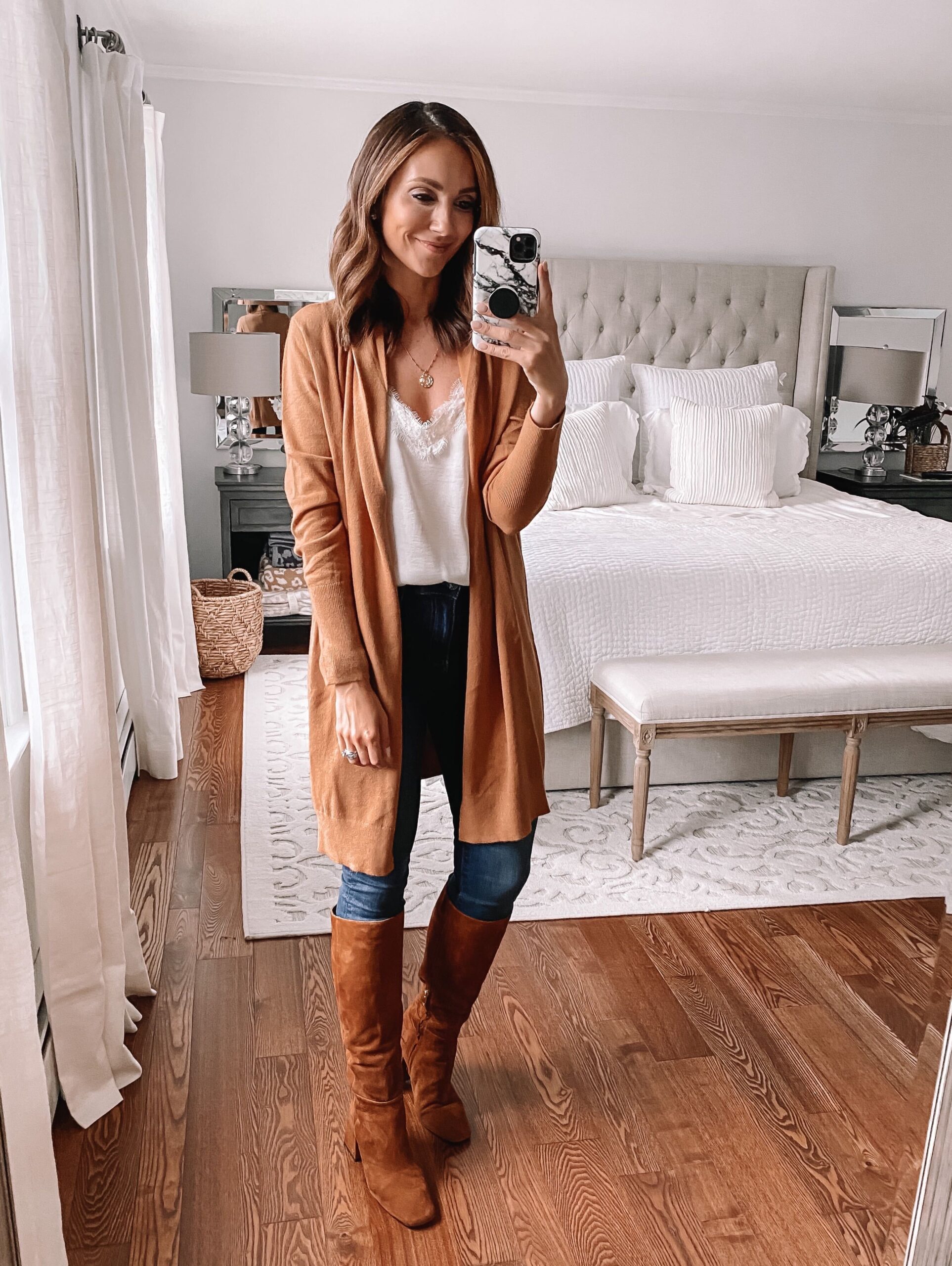 Same jeans and cami just swapped to this cardigan and pair of flats. I've had this cardigan for over three years now and it's back in stock but in a slightly darker colorway. I'm wearing size xs and the fabric is so soft and the quality is so good. I feel like these flats are so underrated, I haven't been seeing many people share them but they are so pretty and I love the soft snakeskin pattern. They fit tts.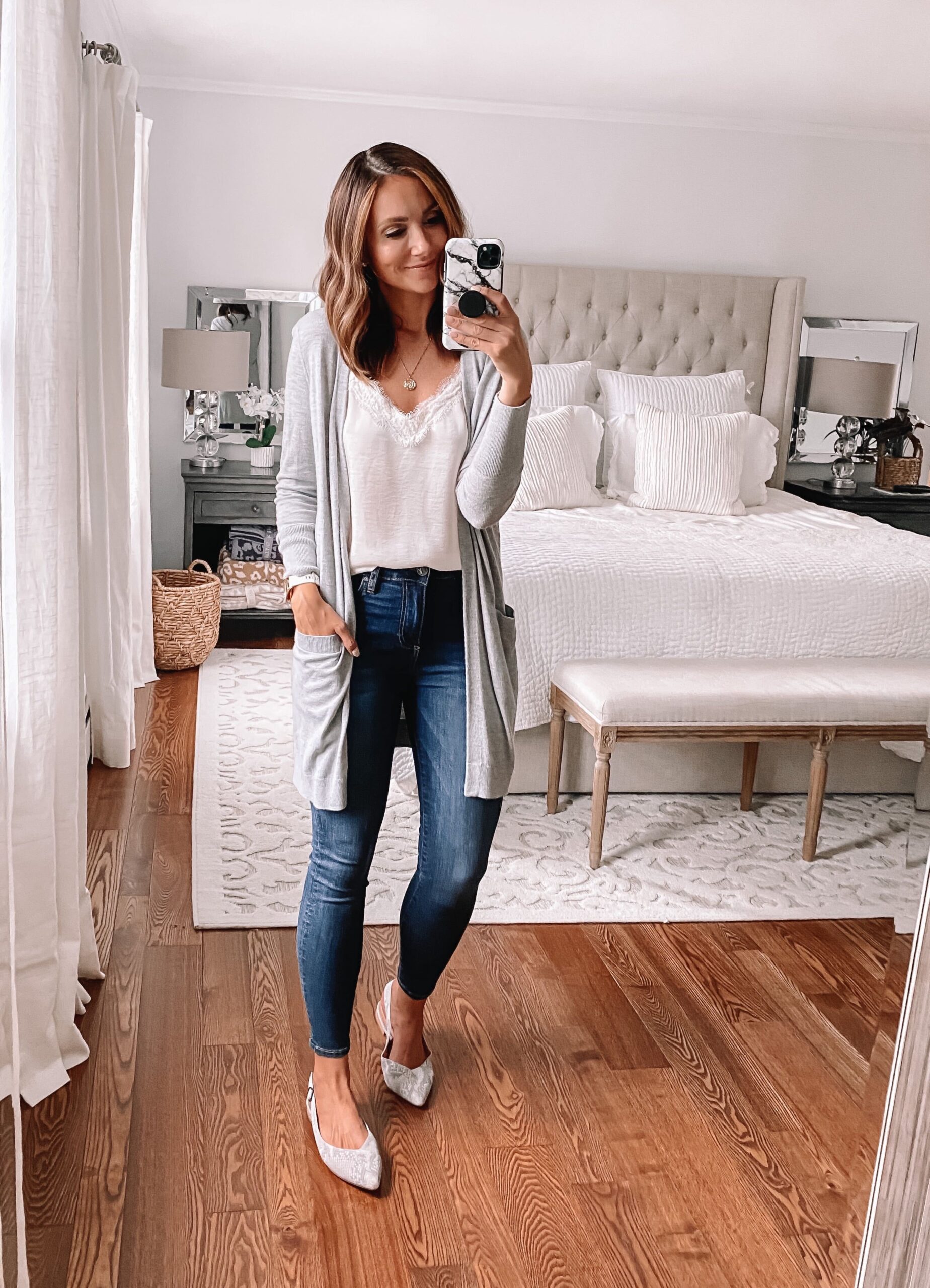 Spanx faux leather leggings are fully in stock and Spanx is price matching. They usually go on sale twice a year – NSALE and Black Friday, so if you're interested in purchasing and want to get a head of the game, now is the perfect time to do so. I know some other people will say to size up, but I feel they fit tts and here is why. Because they're so high waisted if you size up, the waistband will start to roll down. I wear size small which is snug, but it's not uncomfortable and after all it is Spanx, they are supposed to hold you in. If you're curious about other faux leather leggings on the market, in THIS post I review the top 5 most popular pairs. My loafers are really comfortable and fit tts. My sweater is selling out but I recommend sizing up for length.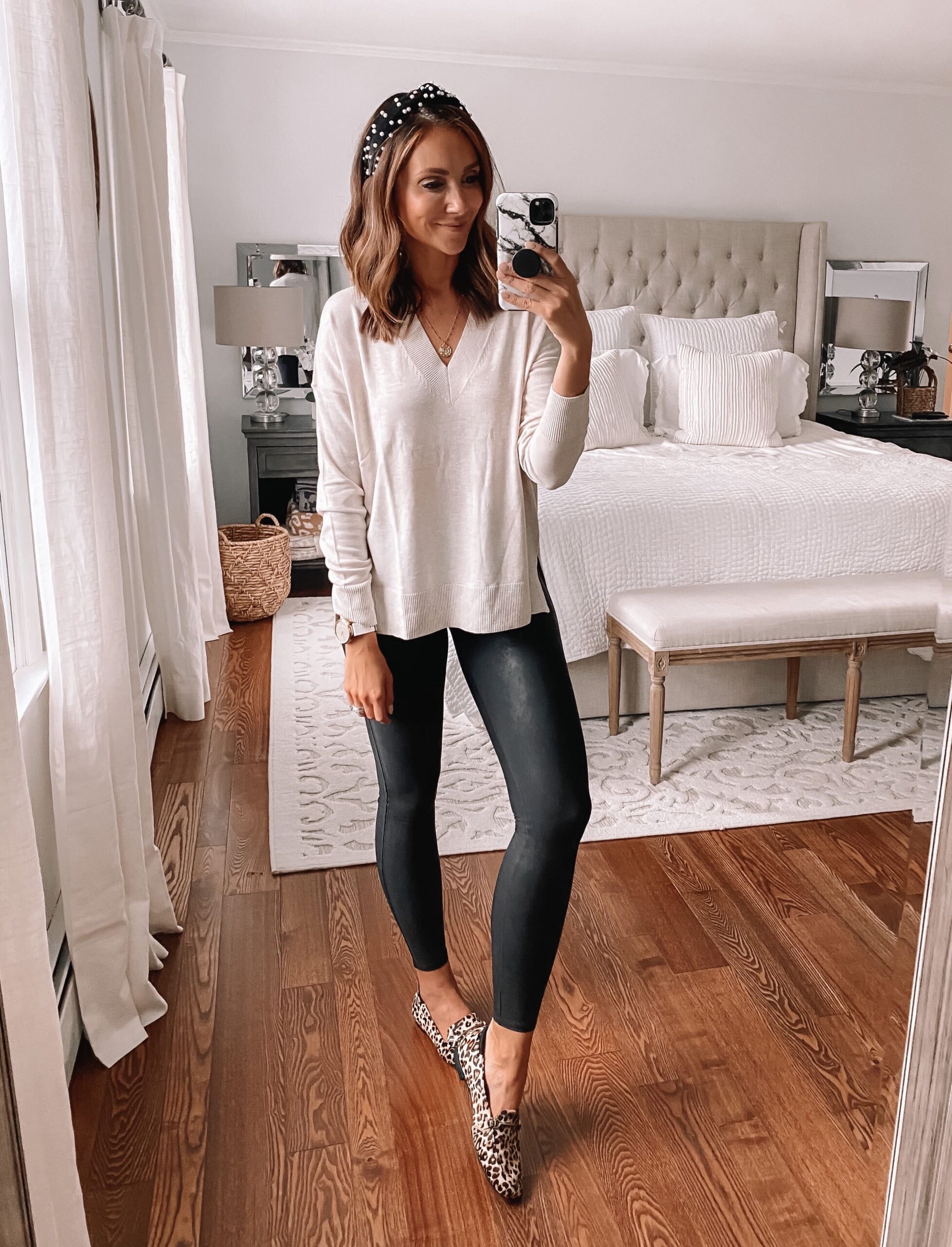 Let's talk about these funny looking slippers! At first I wasn't sure what I was thinking but I absolutely love them. They are insanely soft and comfortable. The soles can definitely be worn outside. They fit tts.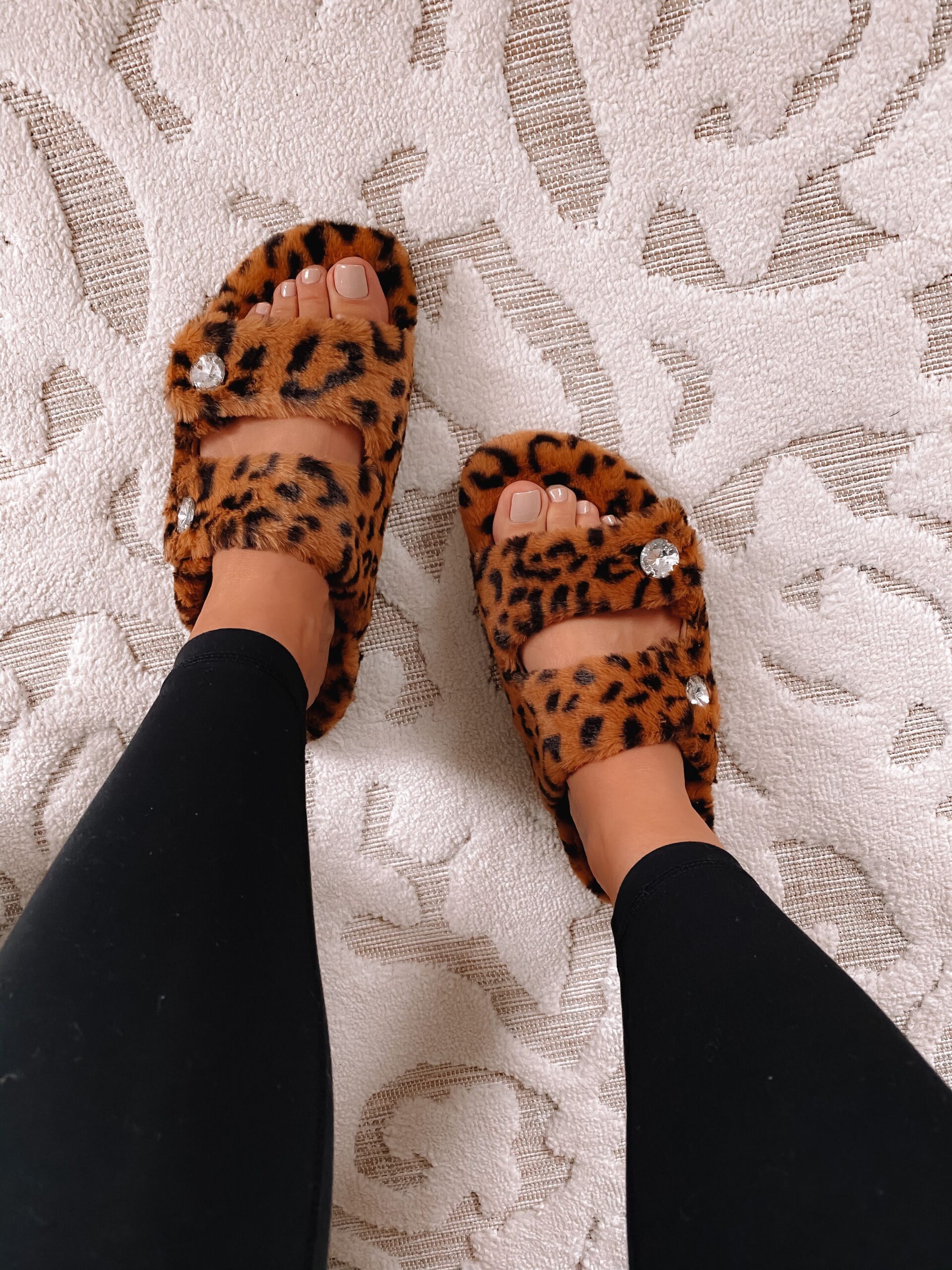 I am wearing size small in this sweatshirt. I love the quilted texture and it is thick making it the perfect sweatshirt for the upcoming cooler weather. My other NSALE pick for this year are the Zella leggings. They are high-waisted and hug in all the right places. While they can be used for workouts, I use them as my outfit leggings because they are thick, not see through and look great wash after wash. They fit tts, are super flattering and I am wearing size small. I know a lot of you are bummed about not being able to snag the Adidas sneakers but I have an amazing dupe for them! These are from Walmart and are under $20.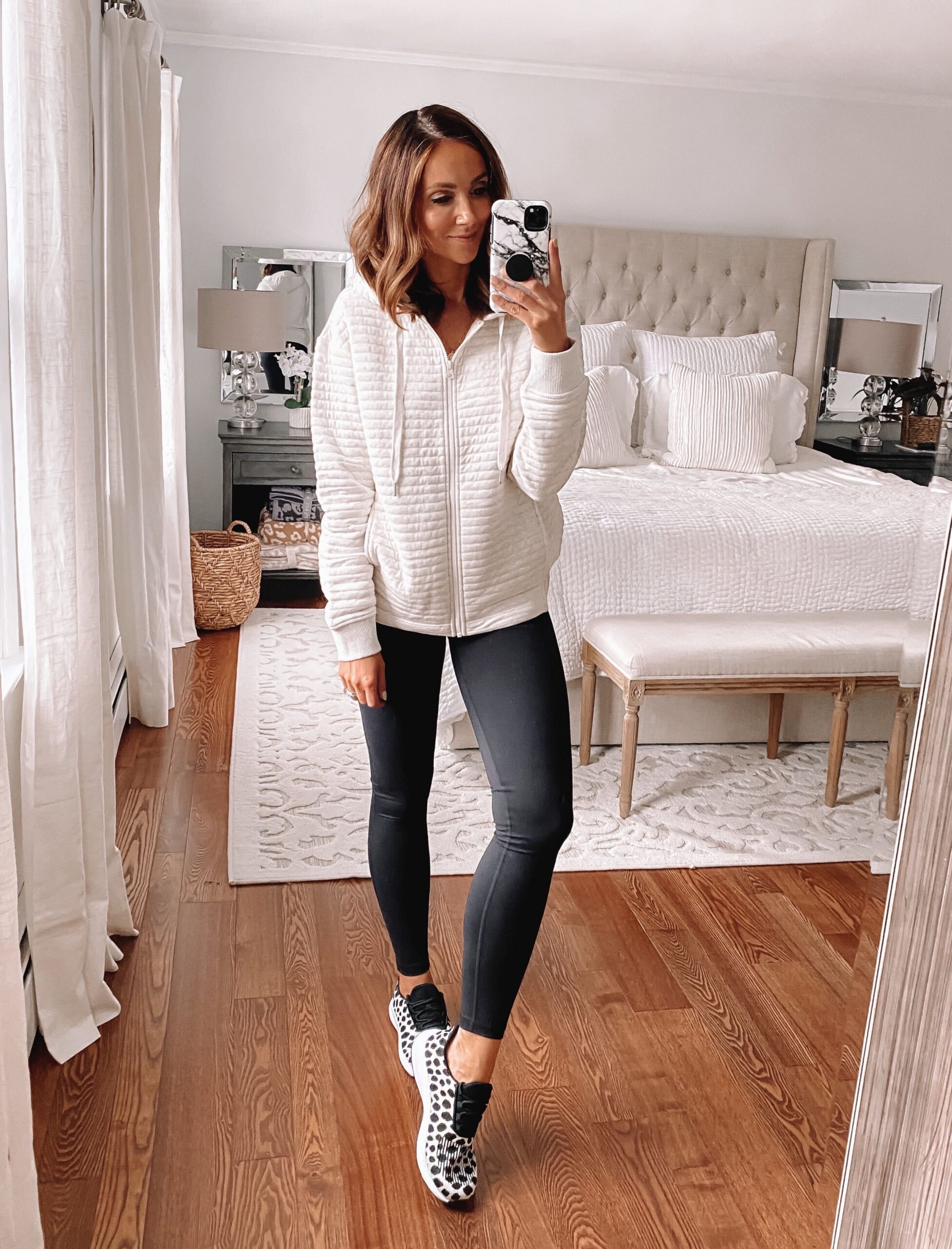 Thank you so much for visiting Blushing Rose Style Blog.