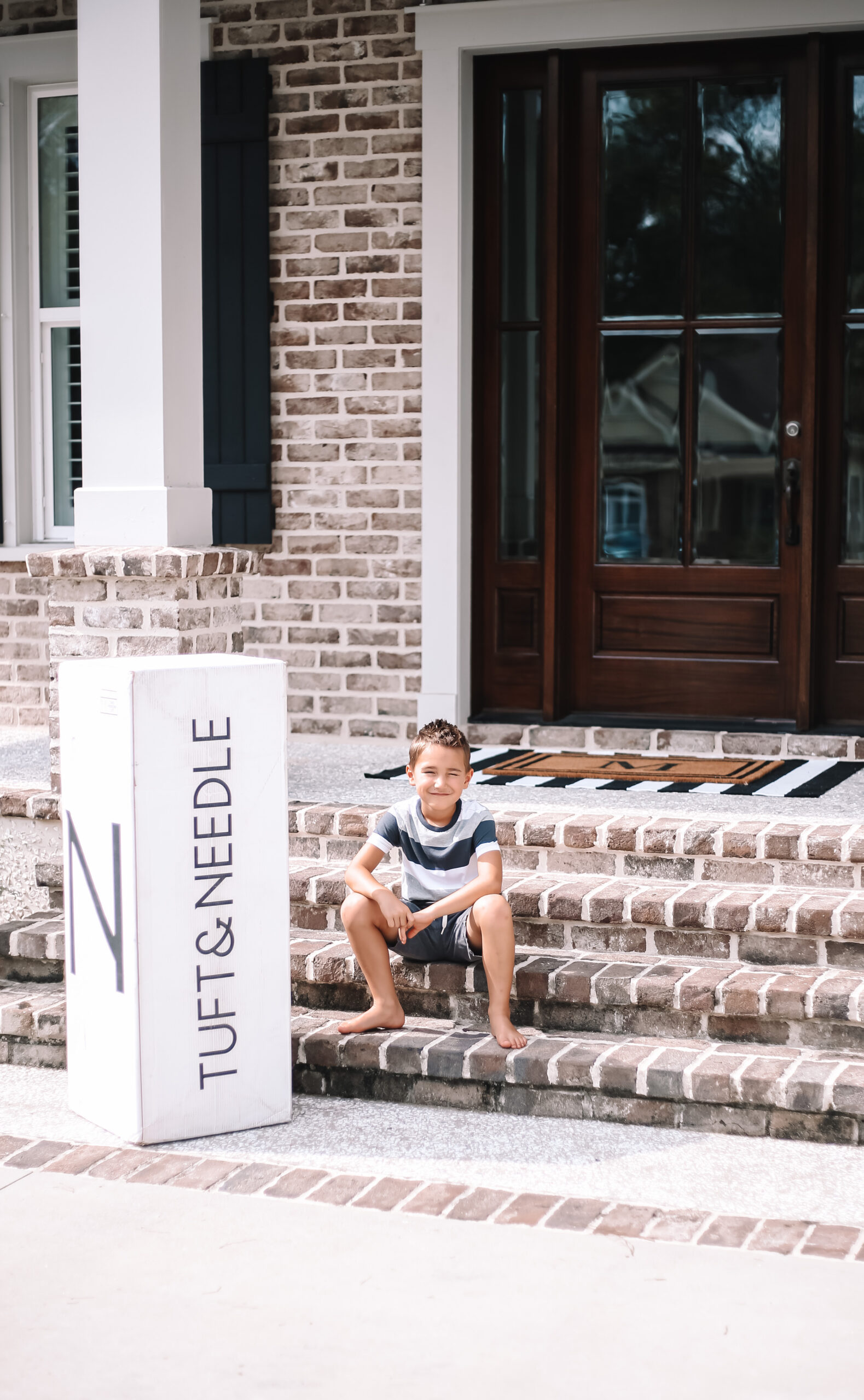 We've been in South Carolina for a little over a month now and we are finally starting to feel settled. The house is almost unpacked. Some rooms still definitely need some love. I forgot how much work moving is. Even though we have moved so many times over the last decade and sometimes feel like pros, it just never gets easier. However, we have learned so much from each time and I'm happy to share tips and tricks with you all. Also, BRS readers are sharing their best tips for moving as well.
School is starting this week and one of our top priorities was to make sure the kids' rooms were unpacked and felt settled in. Grant's room got a complete makeover. He has been so excited about his new room since we were moving him from a toddler bed to a full size bed. The last piece of the puzzle was getting a mattress. Tuft & Needle has an amazing selection and their inventory is fully stocked and ready to ship.
We ordered T&N Original Mattress in full size and it arrived with no delays. This particular mattress has 2 layers of foam and it's form allows for air circulation within the mattress so you can sleep cool and comfortable. If we were upgrading our master bedroom mattress, we would go with the Hybrid Mattress. This particular one has has the foam technology that Tuft & Needle is known for, and includes individually-wrapped springs for the ultimate comfortable sleeping experience. It can be hard searching for a mattress, but Tuft & Needle provides three different types so you're sure to find one that would best suit what you're looking for. You may also be surprised to learn that not only does Tuft & Needle offer a wide selection of mattresses to accommodate your needs but they also have an amazing selection of bedding, home furnishings and accessories.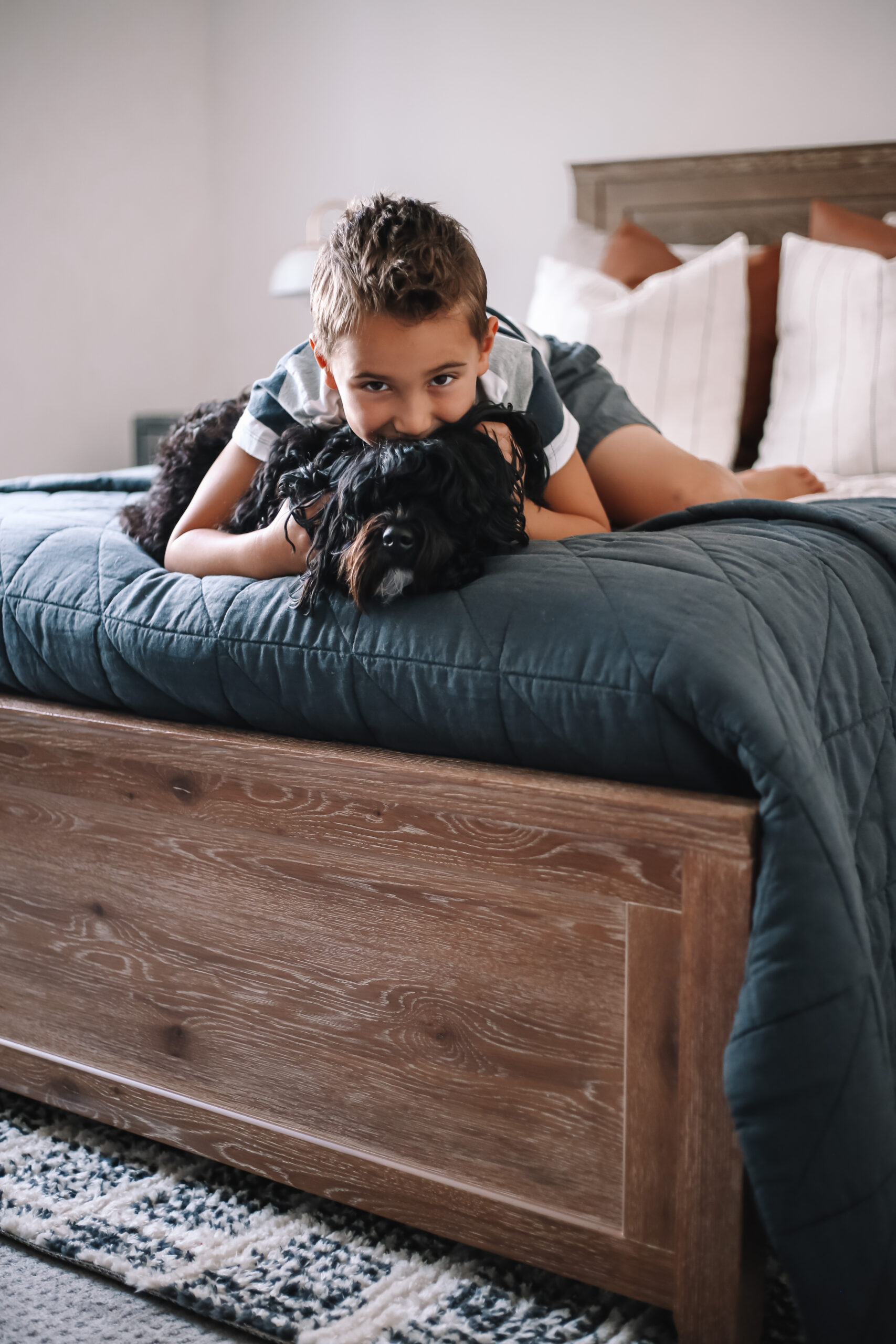 Grant's pillows are down alternative which is so great because you can wash them and put them in the dryer. If you have kids, you know that their bedding gets washed a lot.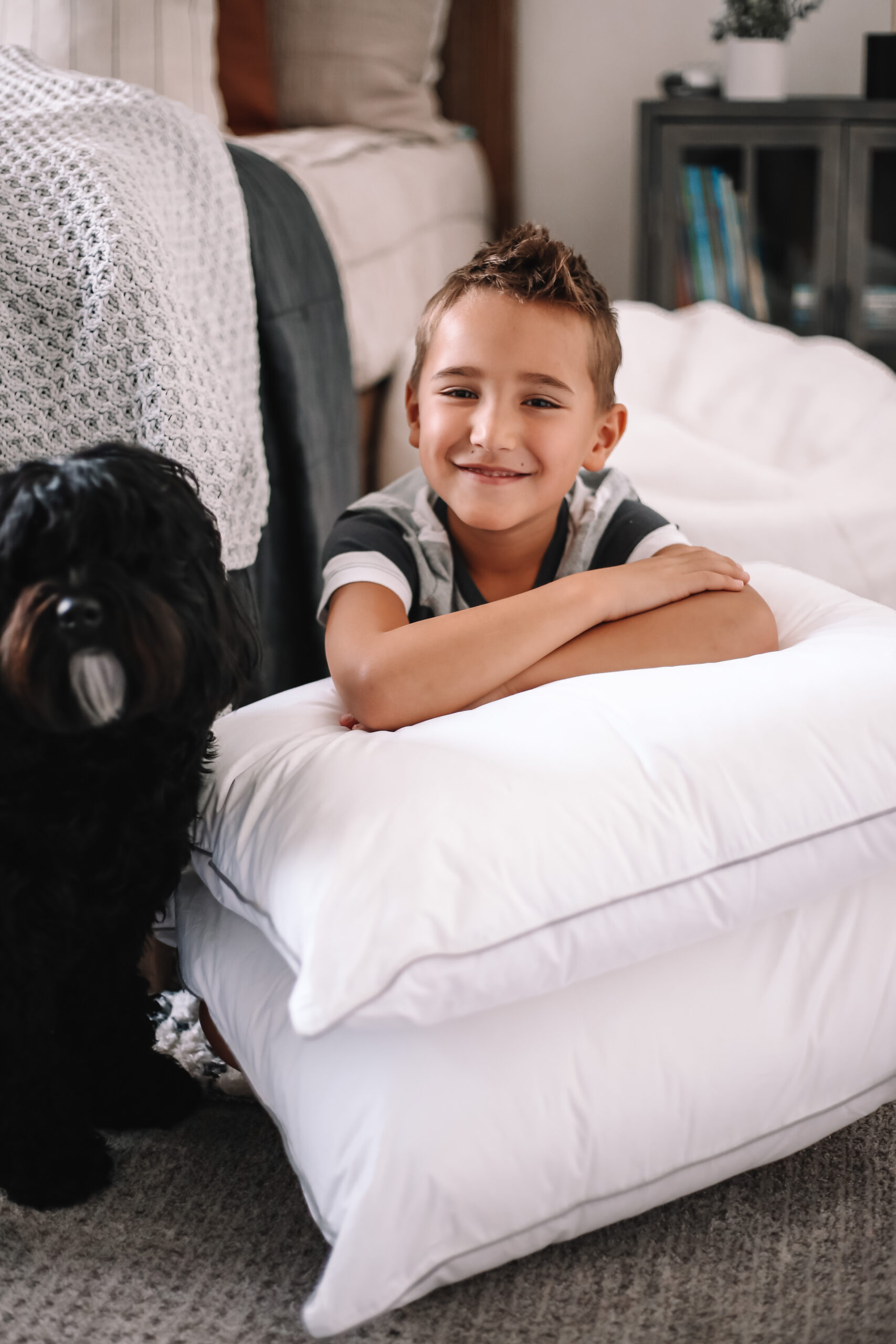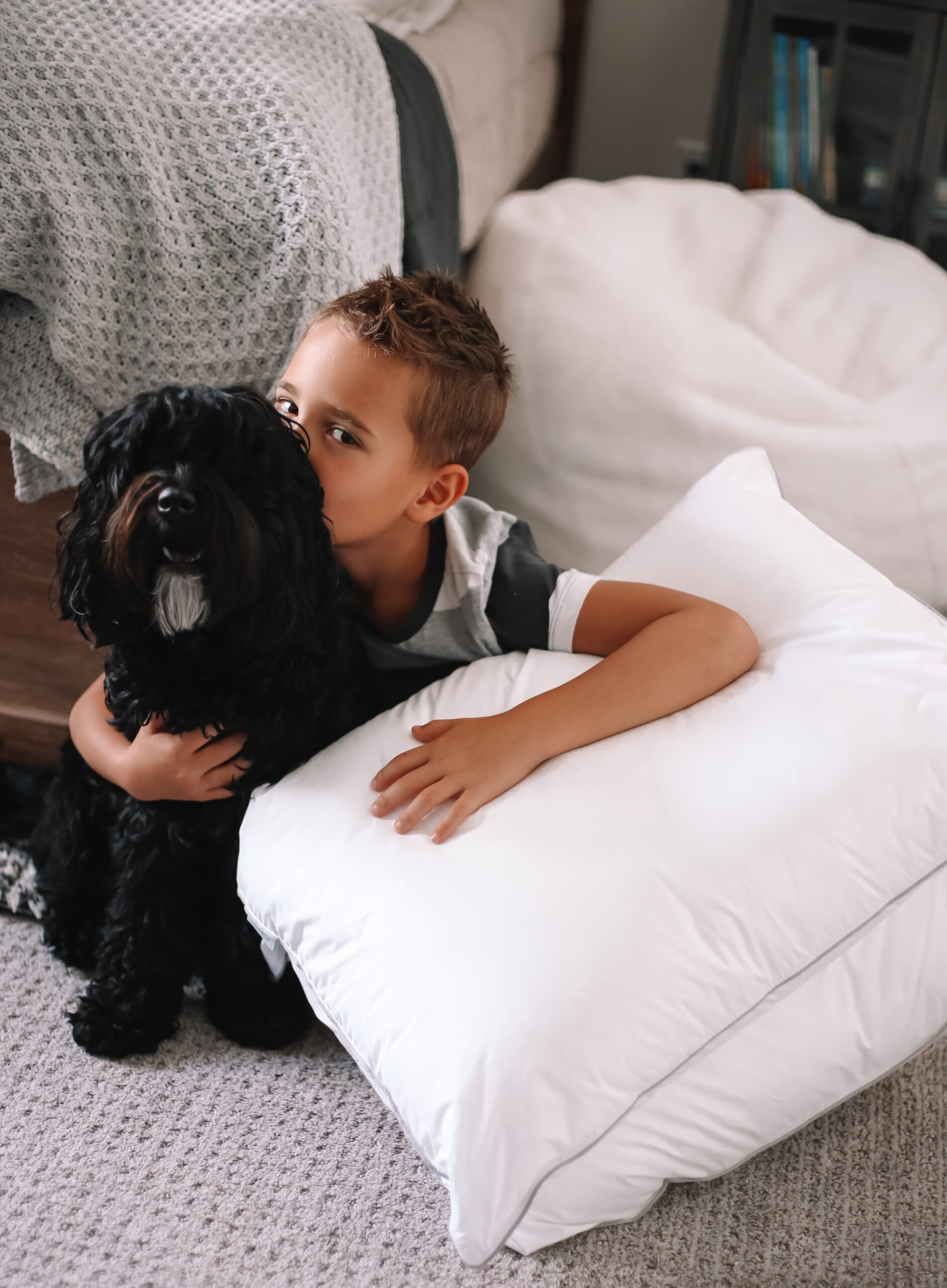 I also snagged this charcoal quilt and knit throw blanket to go with the color scheme of his room. The knit throw is so cozy, I might just end up getting one myself. In our previous home, Grant never spent time in his room and now he enjoys going in there and playing independently. From coloring, to playing on his iPad, to reading books, it brings me so much joy to see him so happy and enjoying his new space.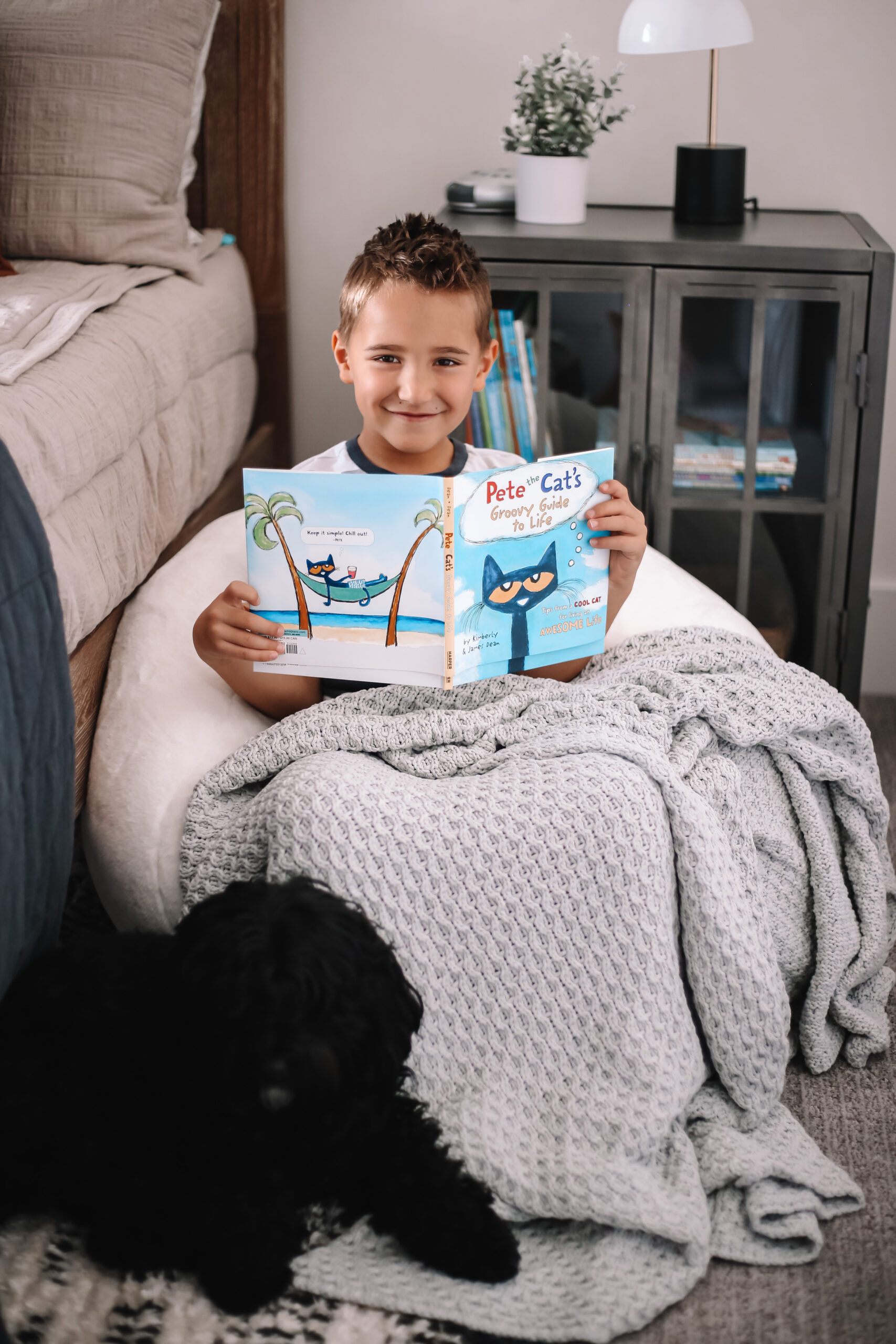 Bedroom Essentials From Tuft and Needle
SHEET SET // PILLOW SET // COTTON THROW // COTTON QUILT
BED FRAME // NIGHTSTAND // WHITE NOISE MACHINE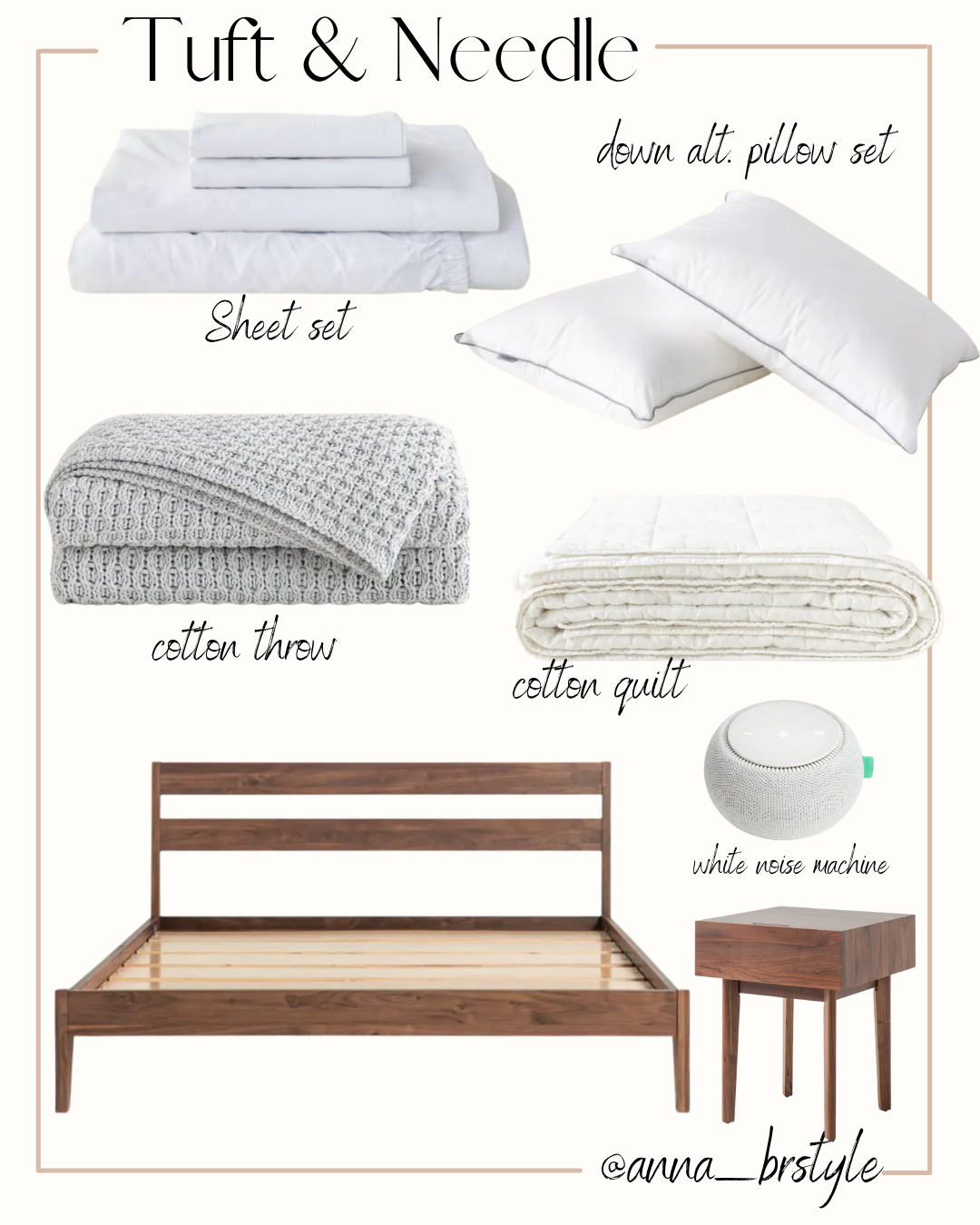 My Top Tips For Moving
Plan ahead. Try to get rid of as much junk as possible. I know we hold onto things for years. Having moved so many times it's amazing how much we accumulate as a family I'm talking about all the coffee makers, bikes that were too small for the kids, old mattress, sometimes we hold onto things thinking we may use them and never do. Moving can be expensive or is expensive and they often charge you by weight- if you haven't used some of these items in the last few years chances are you will not need them in your new home.
Donations. We always donate as much as we can to local organizations. What we learned during our last move is sometimes they take /accept items seasonally. For instance in New York we could not find a donation for our winter coats because it was summer. Plan ahead make some calls etc.
Wardrobe boxes are definitely worth it. You get to keep all your hanging clothes on the hangers – when you move all you have to do is open the boxes and hang them in your closet – big time saver.
Even though we did hire packers during our last move, we ended up packing a lot of our personal clothing items ourselves. This time we used clear – tupperware containers / storage totes. It made it really easy for us to unpack, knowing exactly what's inside.
For all the items we packed ourselves, we use color-coded labels and added a description I.e girls room, boys room, master bedroom, spare bedroom, office etc.
While preparing for the move and packing by pros – I grouped same category items in one place. Meaning I brought all the vases from all over the house and placed them inside the dining room. When movers pack you, they will just label boxes by the rooms they take the items from but I didn't necessarily want to have all my flower pots and vases boxes labeled with different rooms – this way all the vases were packed in boxes together. I hope this makes sense. I did the same thing with coffee table books – in the previous home, I used some in the kitchen, family room, and dining room. But I wanted all the coffee table books to be packed together.
If you're packing yourself, plan ahead -it will take so much longer than you think. You can start packing way ahead of schedule by packing items you are not planning on using until after the move i.e if you're moving in the summer you can pack all the winter clothing. If you're not planning on baking or entertaining, in your kitchen you can pack all your baking supplies, serving platters etc.
Stop shopping before the move, we skipped our trips to Sam's Club. We normally stock up on paper towels, cleaning supplies etc. Knowing the move was coming up we scaled back on shopping and tried to go through as many items and use everything before the move.
A lot of people are moving these days, so after you move and unpack before you get rid of all the moving boxes offer it on your community website, local Facebook or somebody may be in a need all of your boxes.
If you are hiring movers, get estimates, referrals and book as early as possible. There's lots of moving going on these days, and especially the good companies tend to get booked fast
Not really moving and packing tip, but make sure to set up your utilities for the new home.
Do not pick important things ie: documents you may need.
BRS Readers' Top Tips For Moving
Get t0 know your mail carrier, UPS, Fed Ex etc. Especially if you get a lot of packages.
Schedule a local bulk/trash pick up in advance. It will motivate you to get things done.
Make a binder with all important docs you may need in an emergency.
Using different color duct tape on boxes – coordinate one color per room, then put a piece of the duct tale in the door frame of each room so the movers know what box goes where.
Start packing early (earlier than you even think is early)
For in town moving, set up your entire kitchen before the full moving day.
Ziplocks and boxes labeled – especially for the day of move in so you can get to what you need when you first arrive
Mail yourself something from your old address to your new. It will give you an idea of how fast your mail service is in your area.
Thank you so much for visiting Blushing Rose Style. And very special Thank You to Tuft & Needle for partnering with me on this post. As always, all views and opinions are mine.