Midi Skirts – Trend Every Gal Should Try
Ok ladies, how do we feel abut midi skirts? Confession, I was super nervous about trying this trend. I was worried the midi skirts would not work for my body type. Well, I decided to give this trend a try and I am so glad I did. My collection of midi skirts is growing. You can dress them down with a plain white tee or tank and sneakers for daytime look, or glam it up with pumps and cami for happy hour / date night look.
Here is a round up of some of my favorite looks. And make sure to check to scroll for some affordable midi skirt options from Target, H&M and Nordstrom.
Topshop Print Midi Skirt – Date Night Outfit Idea
This skirt looks and feels like a luxury slip. The side slid is really flattering. It is super light, which makes it a great option for spring, summer and early fall. I wore it for a date night with John several weeks back. I am wearing size 2. It fits TTS in my opinion.
SKIRT // TEE // JACKET // BRALETTE // SHOES // NECKLACE

Even though the skirt looks and feels pretty fancy, it can totally be dressed down. I paired it with super affordable Target Tank (only 8 bucks!!!), fashion sneakers and crossbody bag for a day of running errands.
SKIRT // TANK // SHOES // BAG // SUNGLASSES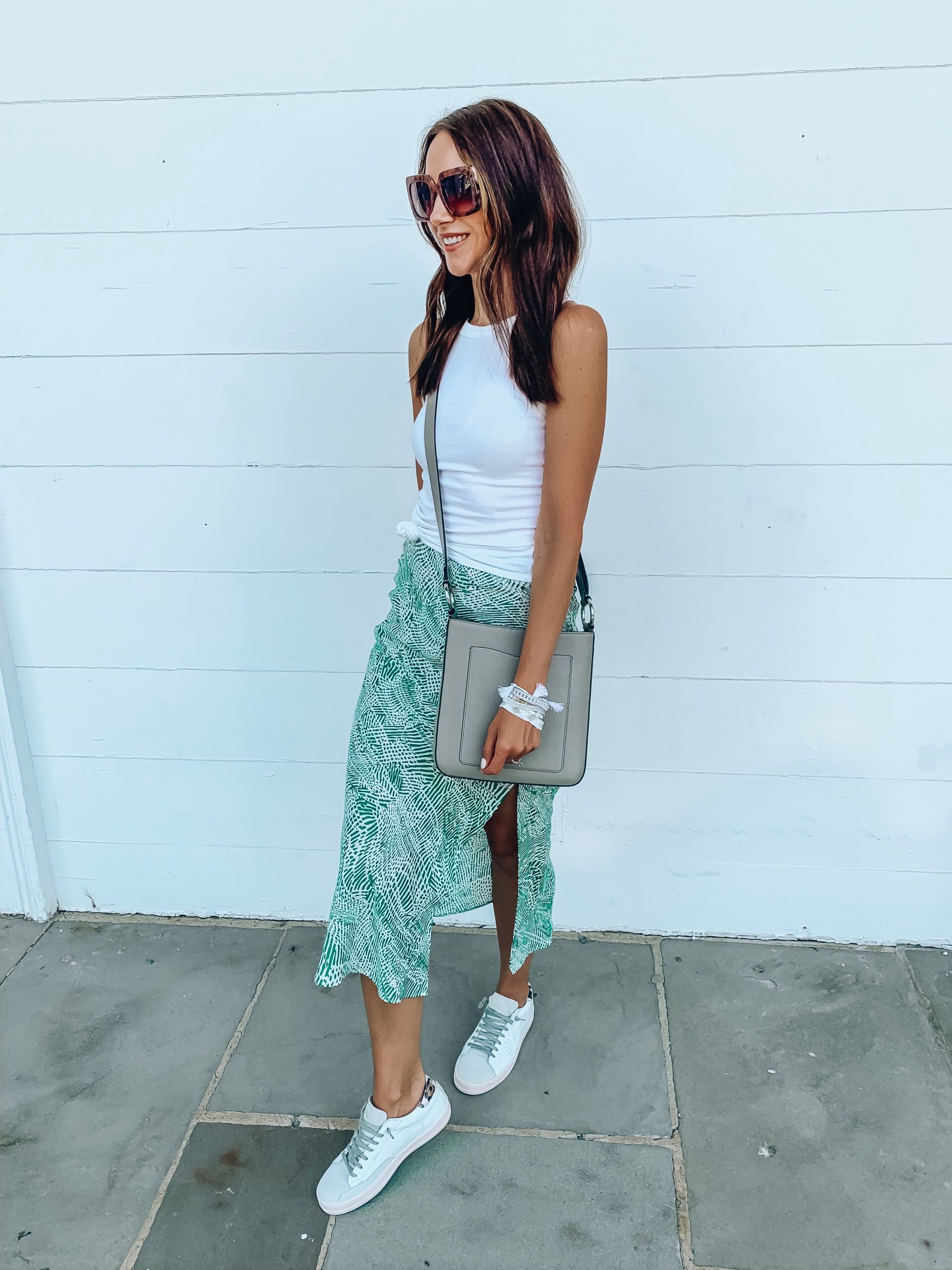 Leopard is the new neutral, right? Love this neutral spin on leopard print. Two outfit ideas for you – summer casual to happy hour. Which look is your favorite? Btw if you're considering Tory Burch Miller sandals, I highly recommend getting them in patent leather. They will wear better and last longer. I have had mine for three seasons now.
SKIRT // TANK // SANDALS // BAG // SUNGLASSES
NECKLACE // BRACELET // CUFF // BANGLE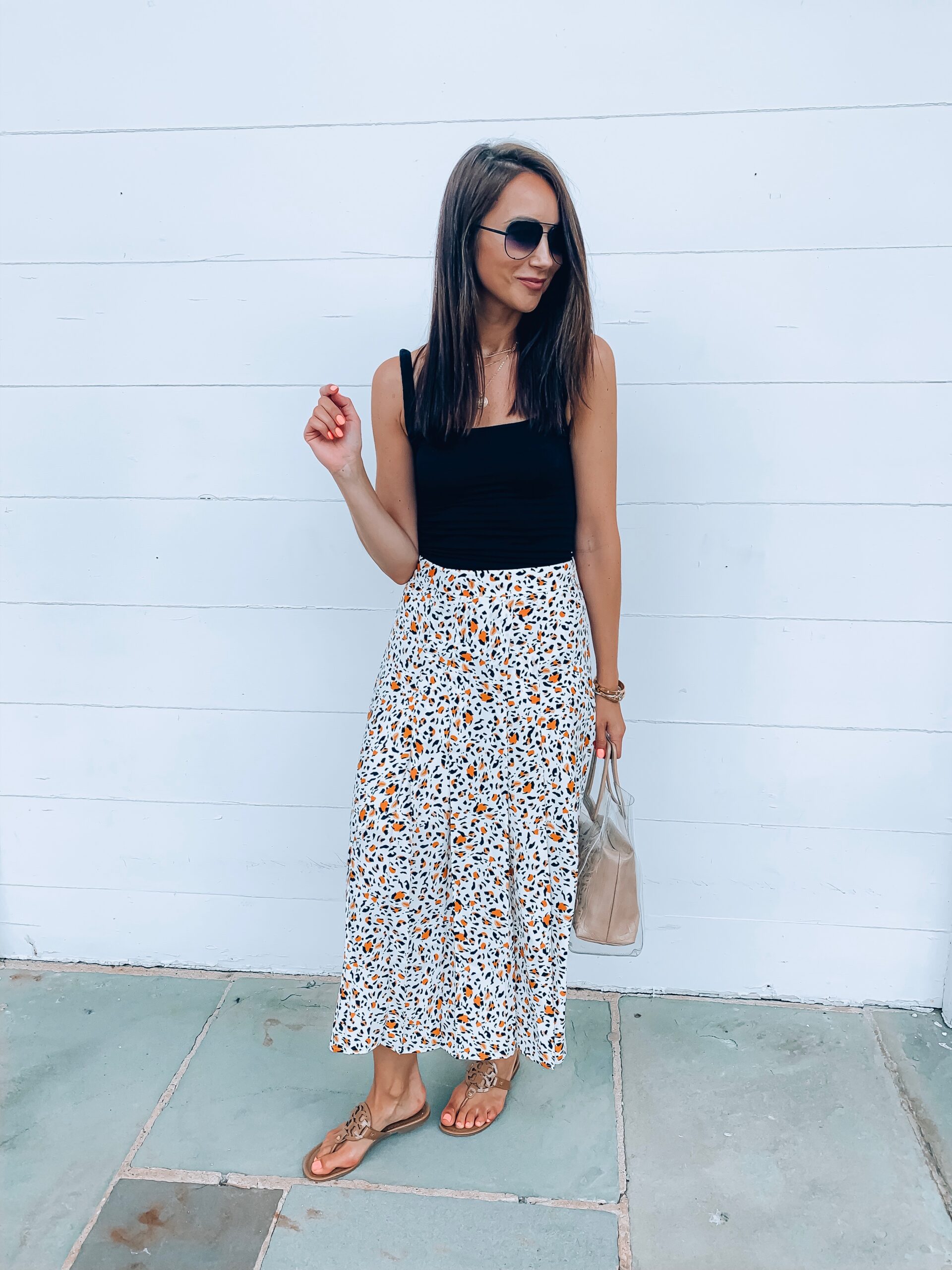 Styled  here with this JACKET, BAG and HEELS  to create the perfect look for date night.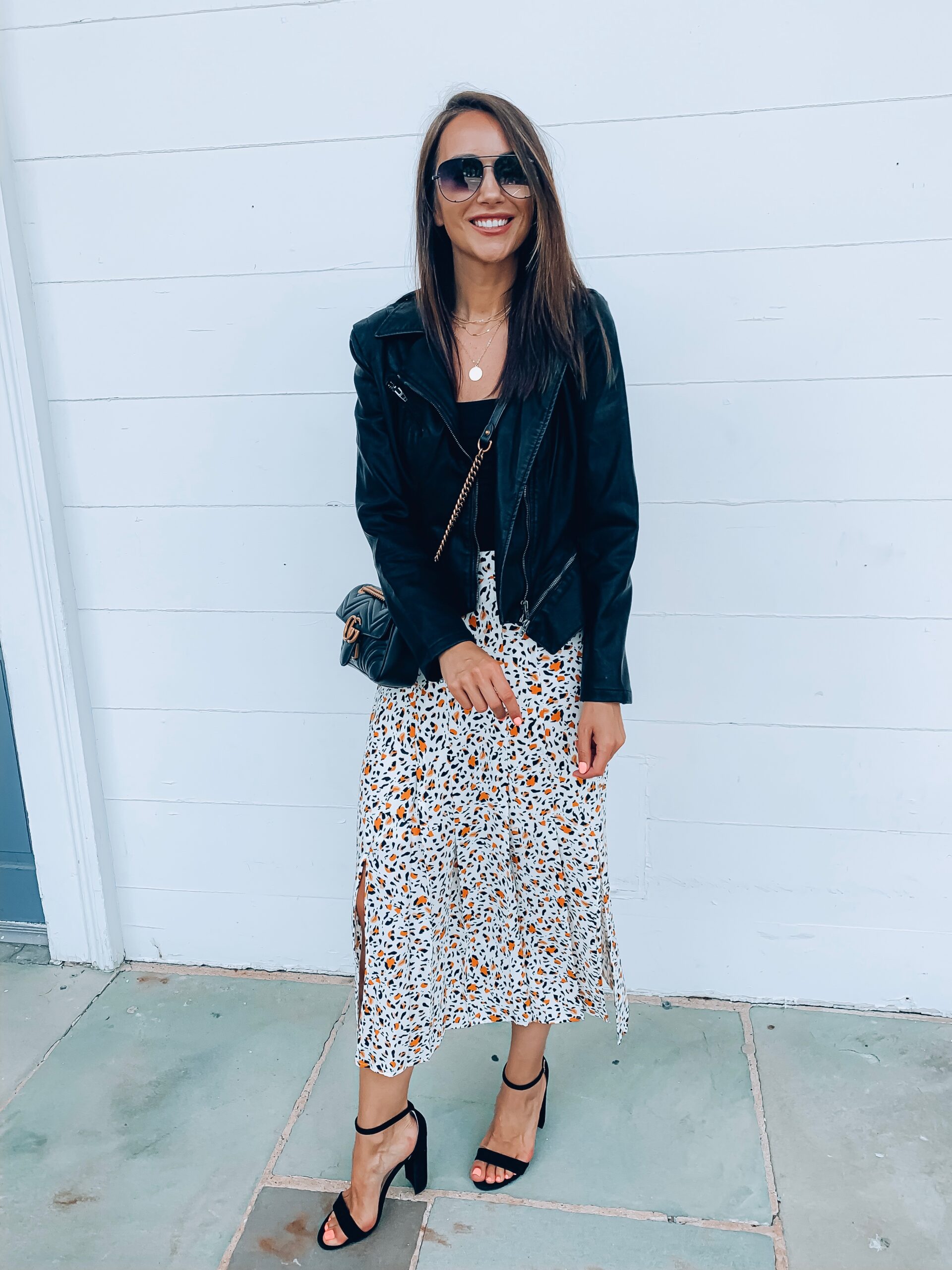 If you're truly a leopard print fan, what are your thoughts on this color palette? I am definitely drawn to neutrals, but there was just something about the color of this skirt. And it will transition beautifully into fall with  a faux leather moto jacket or chunky / cropped pullover sweater.
SKIRT // TANK // HEELS // BAG // SUNGLASSES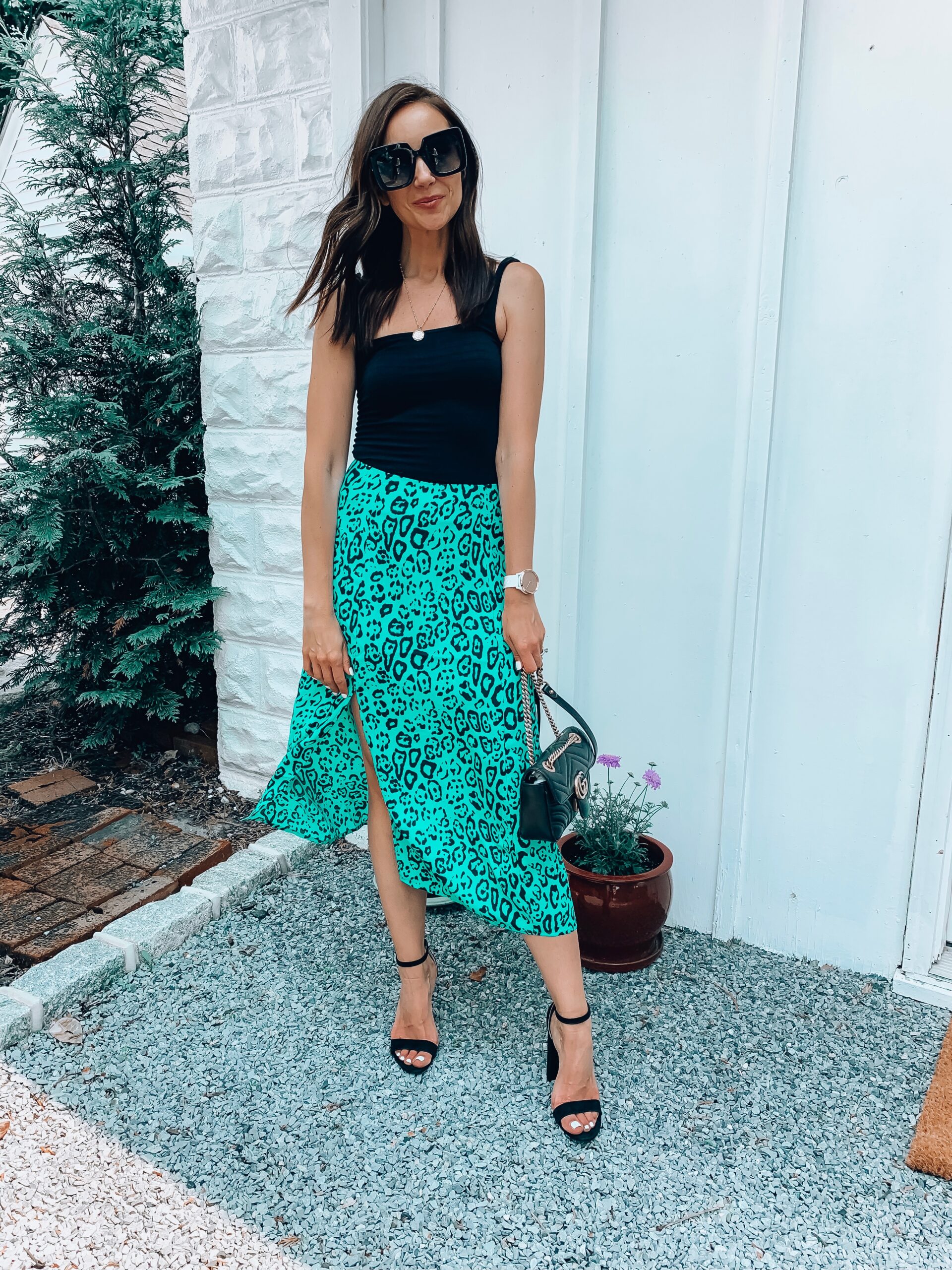 One thing that is certainly trending this summer and into fall – animal prints. From leopard and zebra to snakeskin. This print is gorgeous! Wearing size XS for reference.
SKIRT // TANK // SHOES // NECKLACE // BRACELET  (SIMILAR)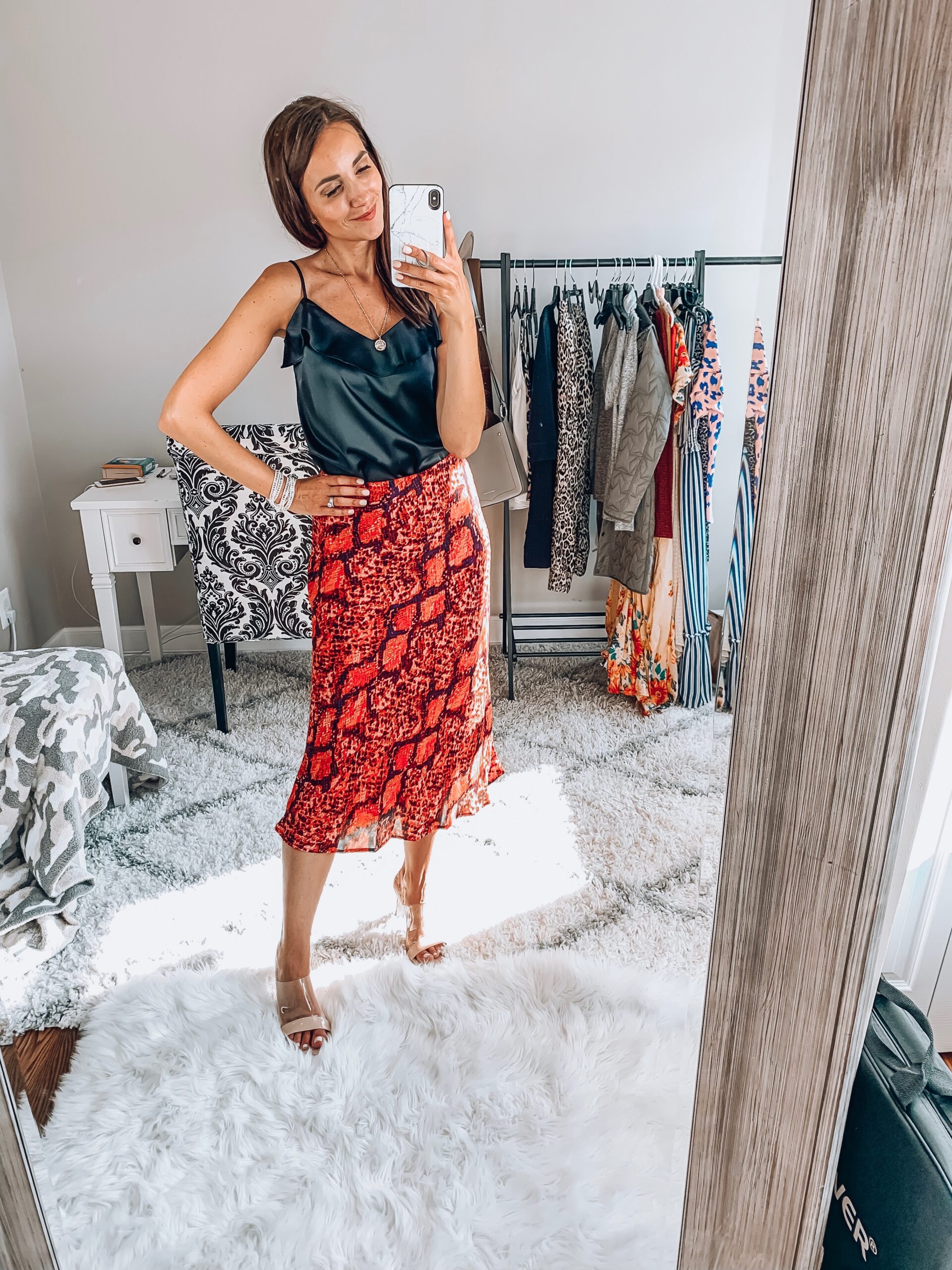 Other Midi Skirts I am loving to fit all budgets
Target Finds
1. Leopard Midi Skirt  2. Rib Knit Midi Skirt 3. High Rise Midi Skirt 4. Mid Rise Wrap Midi Skirt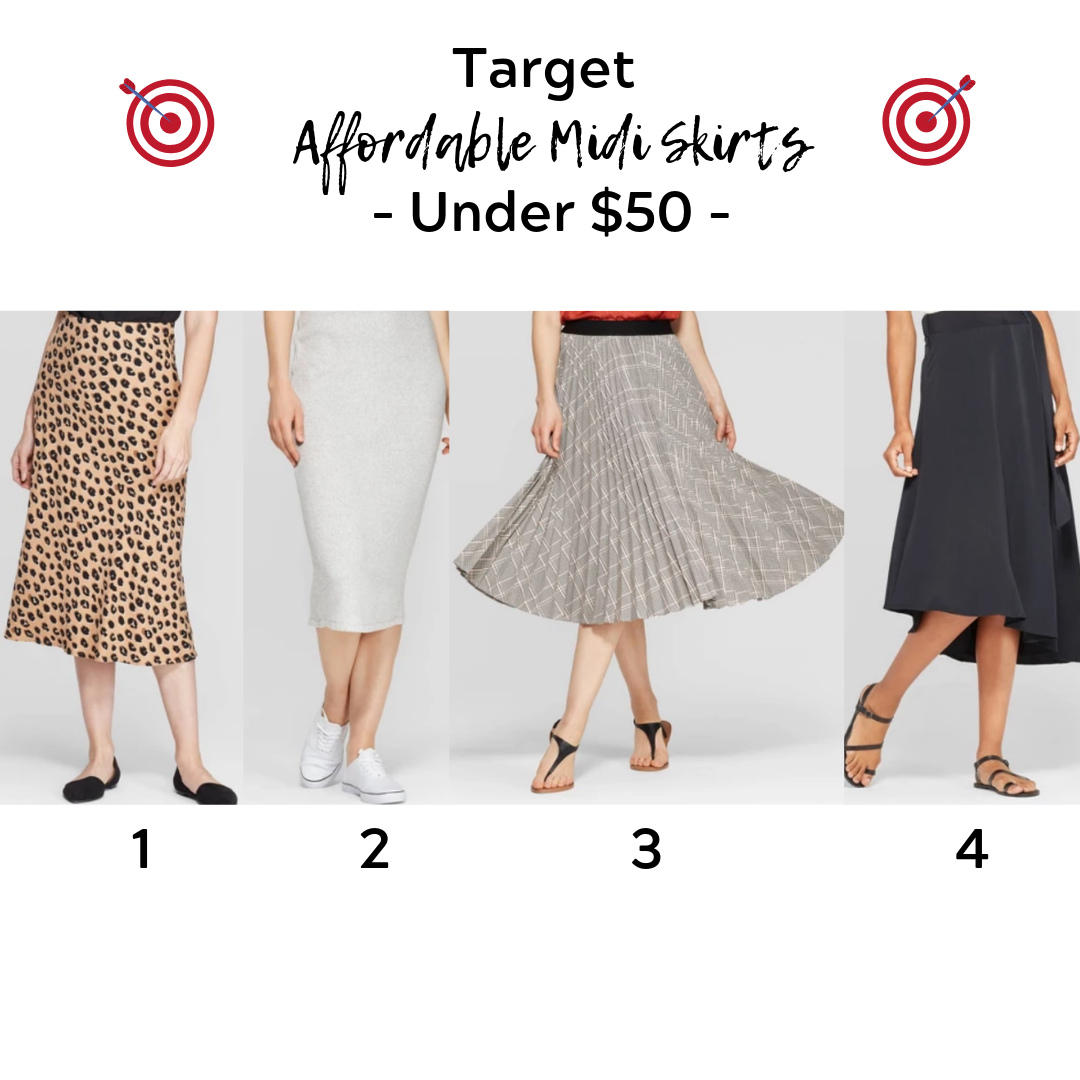 More Affordable Finds
1. Black Midi Skirt 2. Pleated Skirt 3. Satin Midi Skirt 5. Blush Pleated Skirt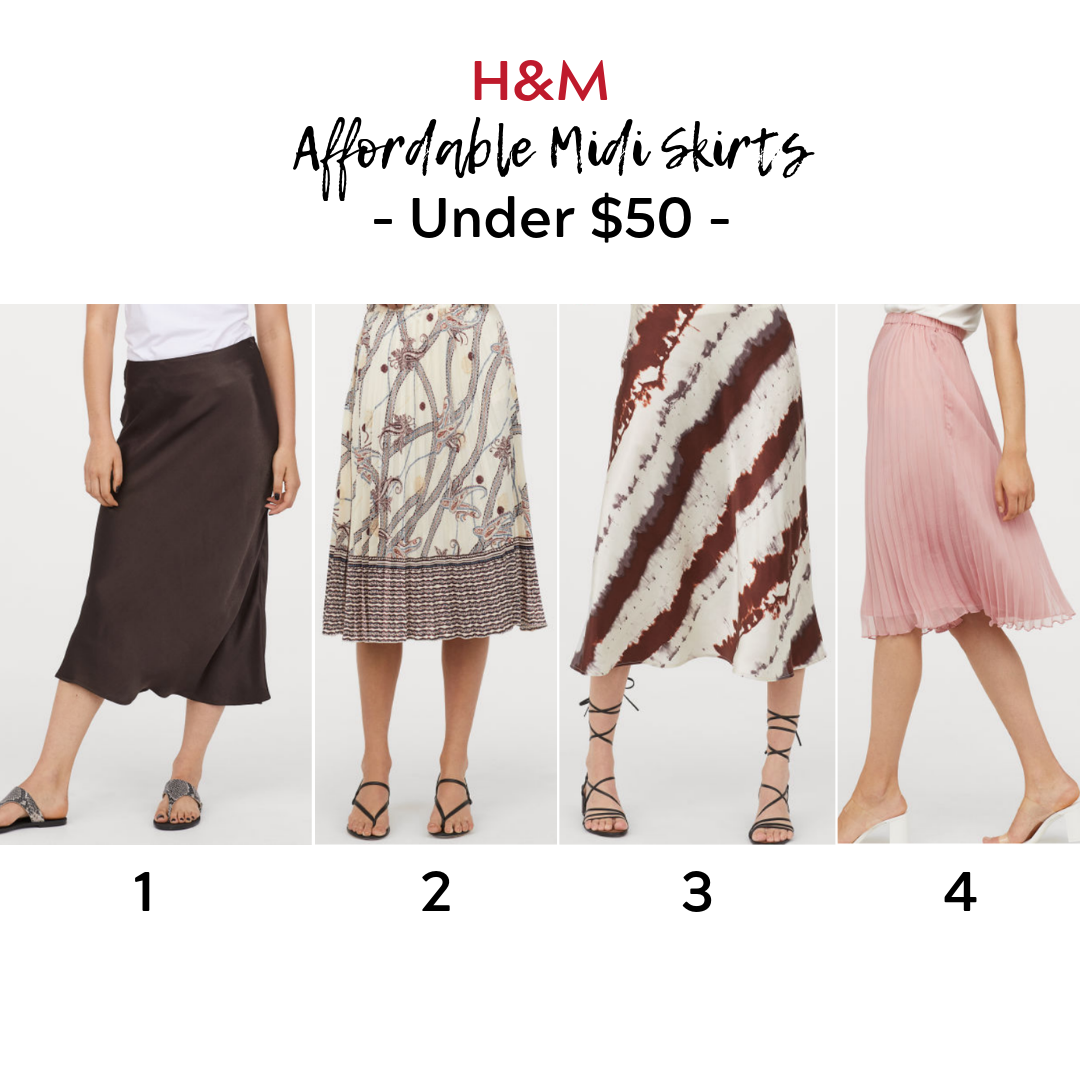 Midi Skirt Options Under $100
1. Midi Slip Skirt 2. Paneled Midi Skirt 3. Pamela Print Skirt
4. Button Rib Skirt 5. Painted Spots Slip Skirt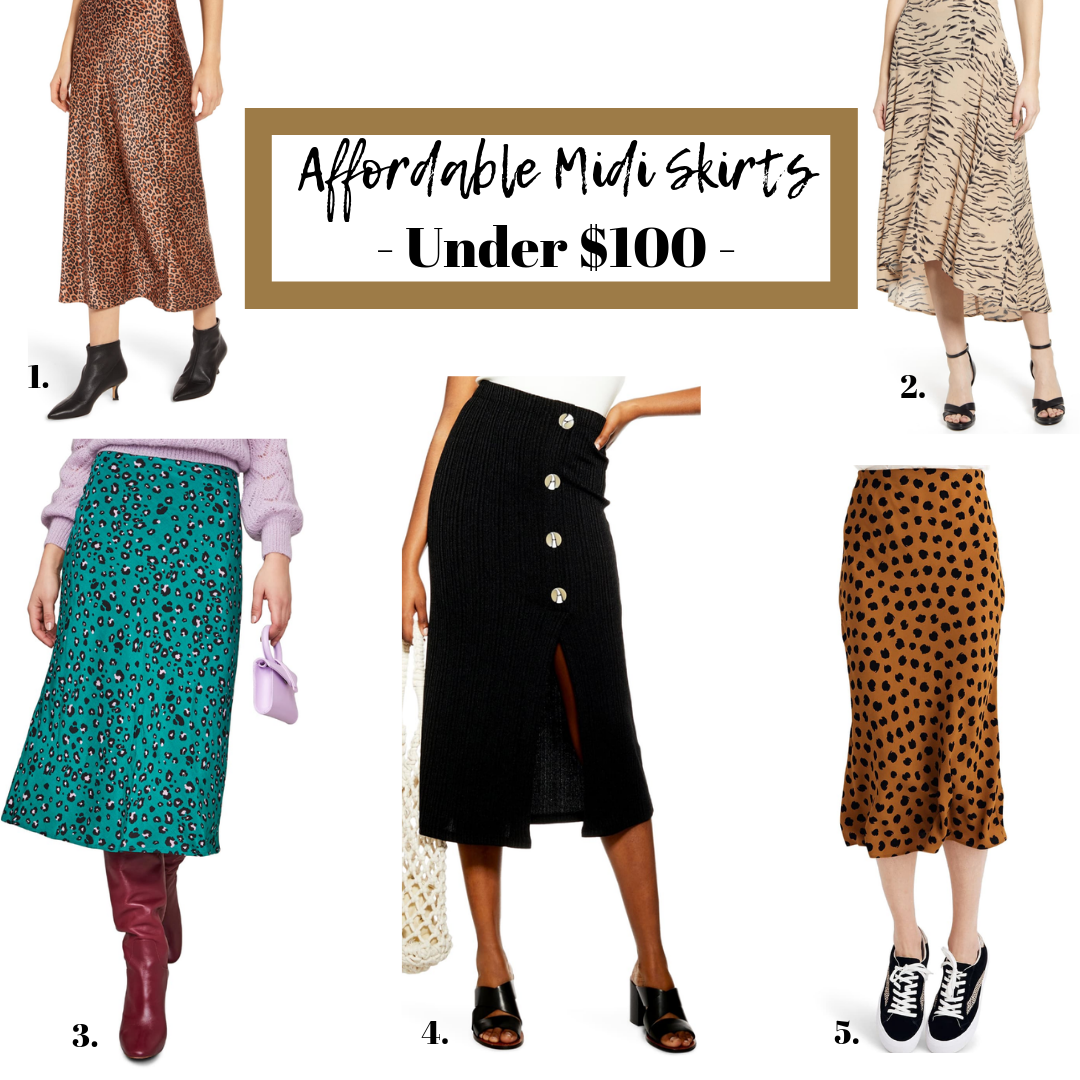 So what do you think? Are you willing to give this trend a try? Make sure to tag me in your pics, I would love to see your take on the midi skirt trend.
XX,
Anna