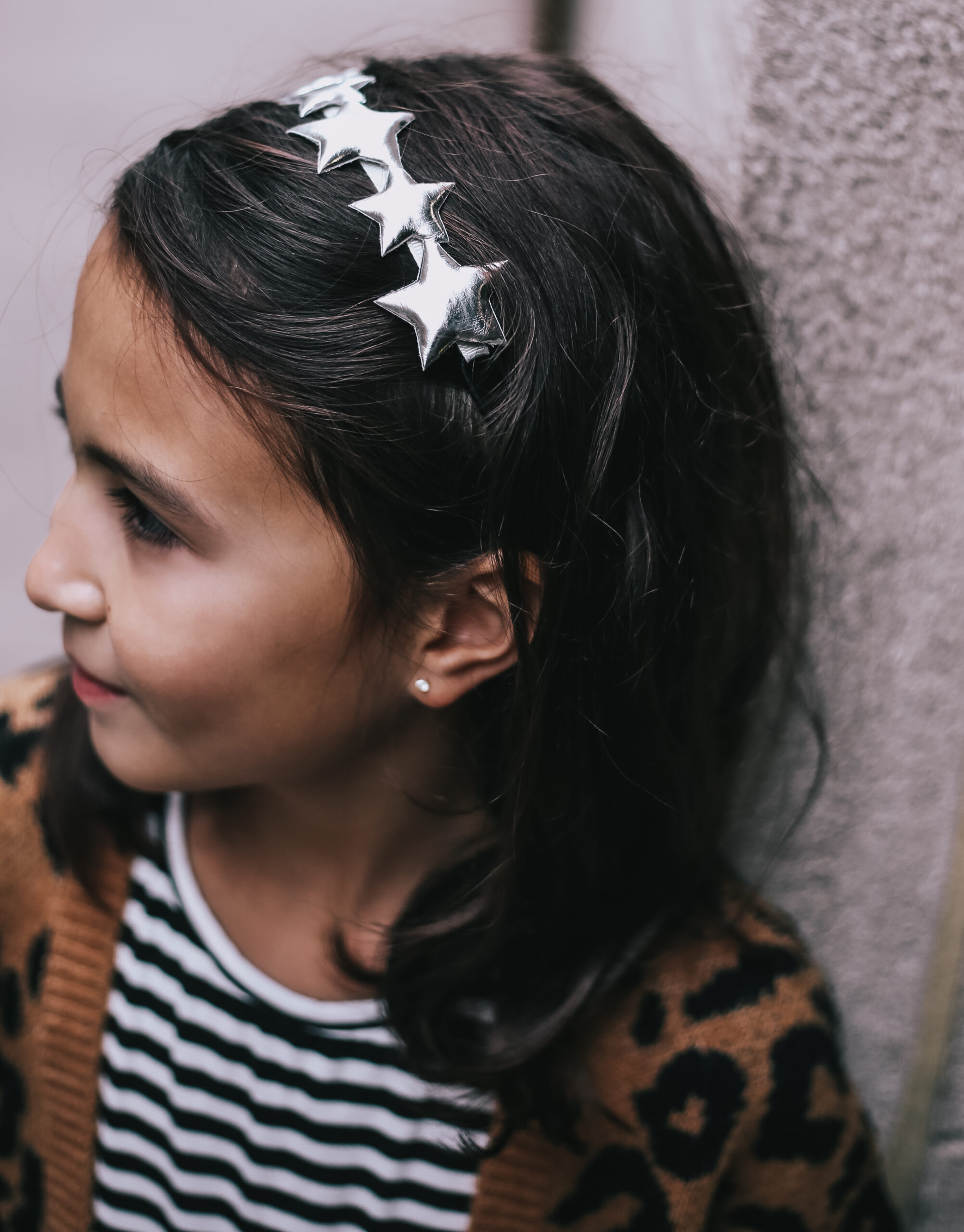 Hi girlies. Hope you're all having a great week. Today on the blog, I am sharing something personal, and up until I hit the "publish" button… I was not sure whether I wanted to share it.
Today's post is about my sweet baby girl, Reese. John and I often call her our special girl.  Reese has always been different than kids her age. She never really played with toys, or other kids for that matter. She did what teachers called parallel play. She played next to other kids. We just always assumed she'd rather hang out with us (after all we are cool parents haha). She's never been interested in any sports or activities. She'd pick up something… soccer, ballet and she would want to quit after a short period of time. Once she started school, we noticed she never really talked about any one friend in particular. She is that kid that doesn't have a best friend… we've been told by the schools she plays with everyone, and not to worry.  Reese is now in 3rd grade, new school, new friends. The year started off great, but as weeks went on, her grades (or test scores) were slipping, she was dreading test days and really resisting homework. I have met with her teacher and through our conversations and reviews we agreed on several things. She cannot process multi-step directions, she has problems retaining information, and difficulty applying acquired skills to solve problems.
That conversion left me in tears. We requested full evaluation by the school district. We all want for our kids to be smart, learn fast and easily and do well at school. But most importantly we do not want them to struggle. I was disappointed in the news. I was not disappointed in Reese though. I guess this is actually a positive thing, we will be able to maybe uncover what she needs in order to process the information better.
I had to take some time to process this information myself, and honestly I was able to come to a positive conclusion. I know she is smart, kind and she is happy and healthy. She will be ok. But for now, I wanted to make a list of things she truly enjoys, and encourage her to pursue them. Her confidence really declined when she started struggling with schoolwork. Encouraging Reese to do things she enjoys, (and is good at) will help her restore some of it and build up her self-esteem. It's my job as a mom to help her be the best she can be, but also to make sure she's happy along the way. I saw this quote somewhere and wanted to share it with all the mamas out there.
Let your child be the weird kid. Let them be the funny kid, the quiet kid, the smart kid, the athletic kid, the theater kid, the numbers kid, the teacher's pet, the chatter box, the valedictorian, the middle of the pack, the "barely made it" kid. Just don't let them be the mean kid.
Reese is kind, funny, and she's a really good kid. Some of the things she enjoys:
Trips to the bookstore – getting new chapter books. She loves keeping track of how long she reads each day. Her record is 150 minutes in one day! Last month she read for nearly 1400 minutes.
Learning about sharks. She is shark obsessed. We recently got her a book dedicated to all shark spices and she really enjoys teaching Grant all about it.
Road trips and learning all about the places we're about to explore. Before our weekend trip to Saratoga Springs and NYC she googled it (funny thing to say about your 8 year old) and told us we must go to the Top of The Rock haha
Legos and puzzles.
Arts and crafts projects. Give this girl some tape, ribbon, and a cardboard box… and you may just get yourself a robot.
Anyways, just wanted to share this little aspect of our life with you. I know today's social media makes you feel like the life is just full of rainbows and unicorns. But sometimes real life throws you a curve. The important thing is to embrace the situation, find solutions and make the best of it.
And I know I will get a ton of questions about our outfits, so here's the scoop. Everything we're wearing is from Nordstrom. I am so excited to partner with Nordstrom yet again. I love shopping there because it's a one stop shop for mommy and me fashion. And Nordstrom caters to all budgets! Plus, we do not live close to the physical store, so free shipping and returns is just an added bonus. This post contains affiliate links.
Reese's Outfit
Leopard Cardigan, Velvet Leggings, Peplum Top, Hairband, Boots

My Outfit
Cardigan, Lace Trim Cami, Scarf, Jeans, Boots, Sunglasses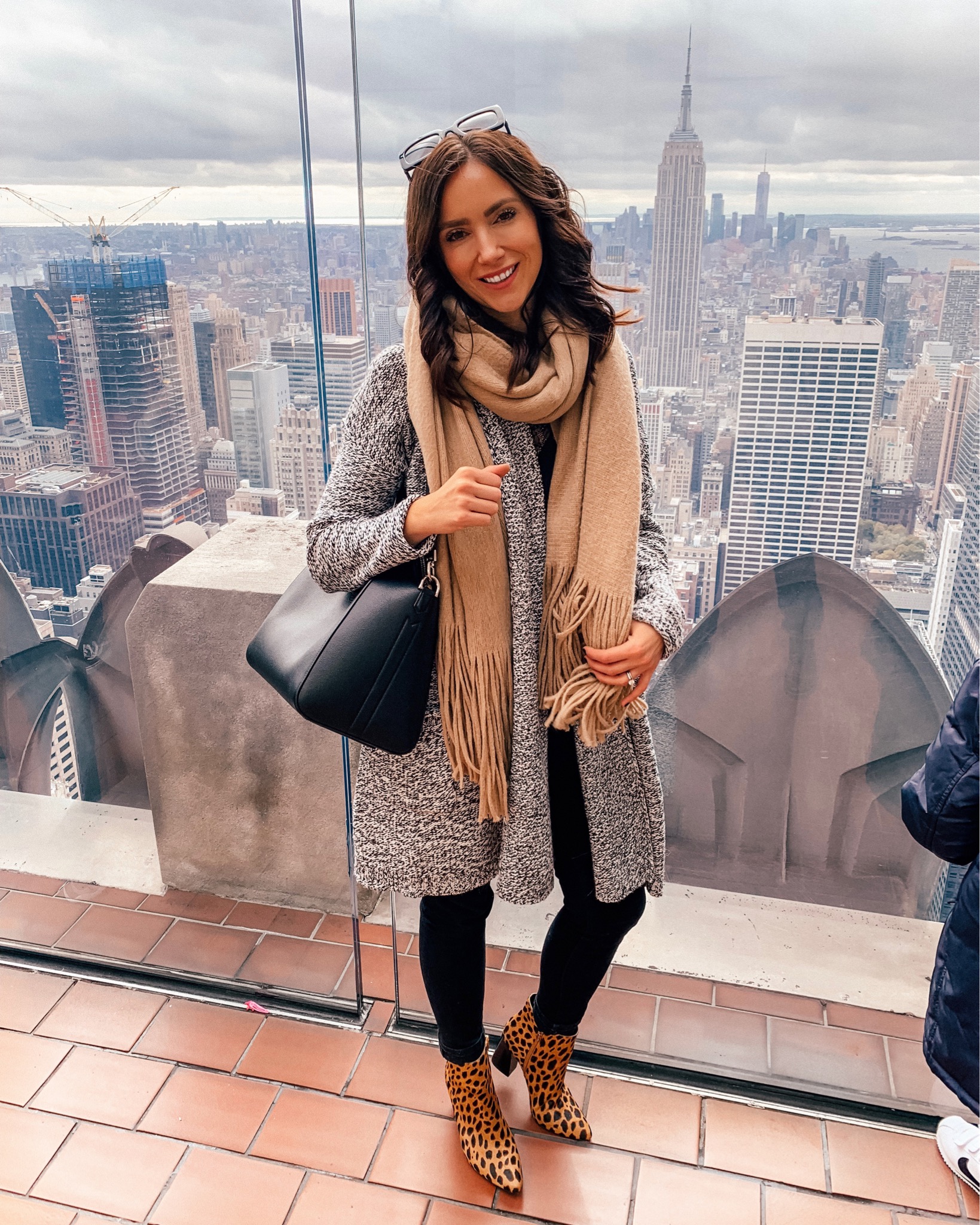 Reese is a girly girl at heart. And she loves matching outfits with me. I have been on the leopard kick lately, so when I saw the Tucker & Tate leopard cardigan  I knew she would love it. Reese is also all about comfy clothes. Leggings and UGGs are her favorite during fall/ winter season.
Leopard Print for Your Mini Me
If your little girl enjoys the animal print, Nordstrom has a ton of new arrivals featuring the trendy leopard print. I just ordered the white sweater dress and the cozy jacket for Reese. The image below is fully shoppable. Simply hover over, then click on the item you like and you will be redirected to the retailer's website.
Gift Ideas
If you have a little one at home who enjoys arts and crafts projects,make sure to check out the kits from Kid Made Modern (hint they made Oprah's Favorite Things list). I bought several of these for Reese last year for Christmas and they were a huge hit. Especially the Journal Kit.

Thank you so much for reading. And thank you to Nordstrom and RewardStyle for sponsoring this post. As always all views and opinions are mine.
XX,
Anna