Welcome back to my January series of picking out a cute outfit every day! I have been trying to keep up with my style for the new year. So for today, I will be sharing some of my favorite outfits recently. Everything from cozy home athleisure to a chic night on the town looks. These outfits are easy to recreate, and there is something for everyone. For more outfit inspiration, check out part one of this series here.
Casual Street Style
Collared Quarter Zip | Cropped Skinny Jeans | Pink Air Jordans | Striped Sweater | Ultra Mini Platform Ugg Dupes | Blue Shacket | Grey Bodysuit | Black Nike Airforces | Phone Case |


Leggings Outfits
Faux Leather Leggings | Nike Tennis Shoes | Weekender Pull Over | Side Zip Crewneck | Nirvana Pull Over |

Tan V Neck | Nike Hoodie | Taupe Jacket | White Long Sleeve |

Green Nike Jacket| Black Nike Hoodie | Black Nike Sweatpants |

Cozy Outfits
Lululeom Keychain | Lululemon Belt Bag | Nike Tennis Shoes | AGOLDE Jeans | Perfume |

Target Style Roundup
Black Joggers | Oversized Jean Jacket | Brown Shacket | Black Cami |

Nirvana T-Shirt | Def Leppard T-Shirt |

January Sneaker Spotlight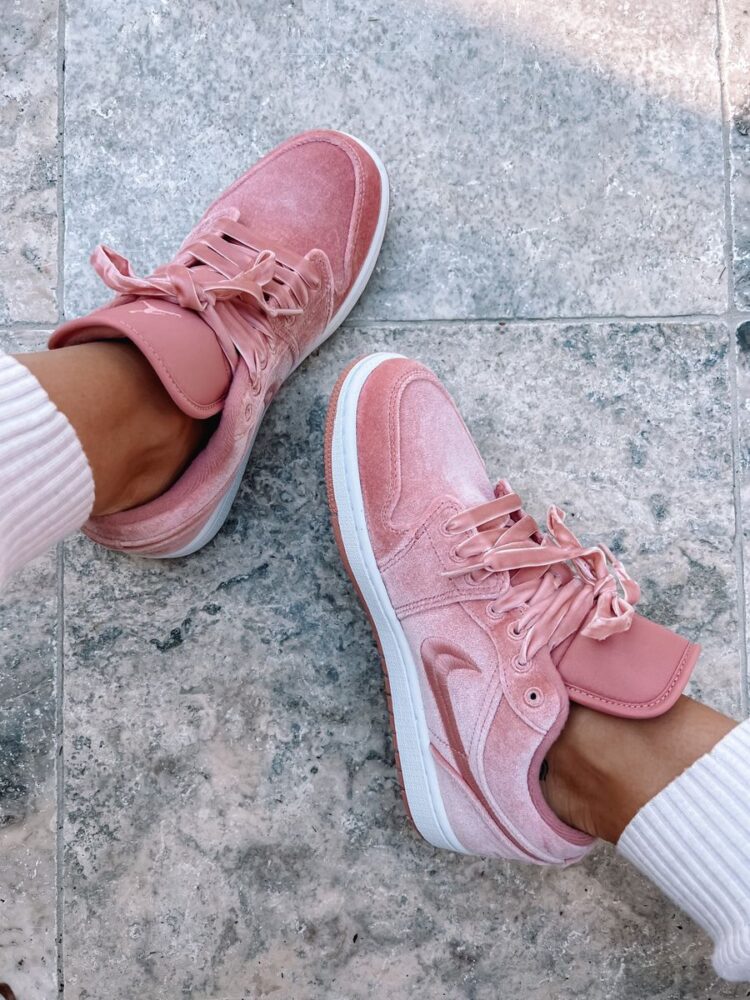 I have been obsessed with these Pink Velvet Jordans this month. They pair so nicely with all my neutral outfits and give my looks a pop of color.
Thank you so much for visiting the Blushing Rose Style Blog; as always, all views and opinions are mine.