Hi girls. Since we are homebound, it's time to get old school and dye your own hair. I typically get my roots touched up every 4-6 weeks. I have been genetically blessed with early onset of grey hair – it's been going on since my twenties! While there is absolutely nothing wrong with grey hair, I am simply not a fan on me. Note: if you are a hair stylist this content may be triggering for you! Trust me, I am looking forward to getting back into the hands of a talented professional as soon as I am able to.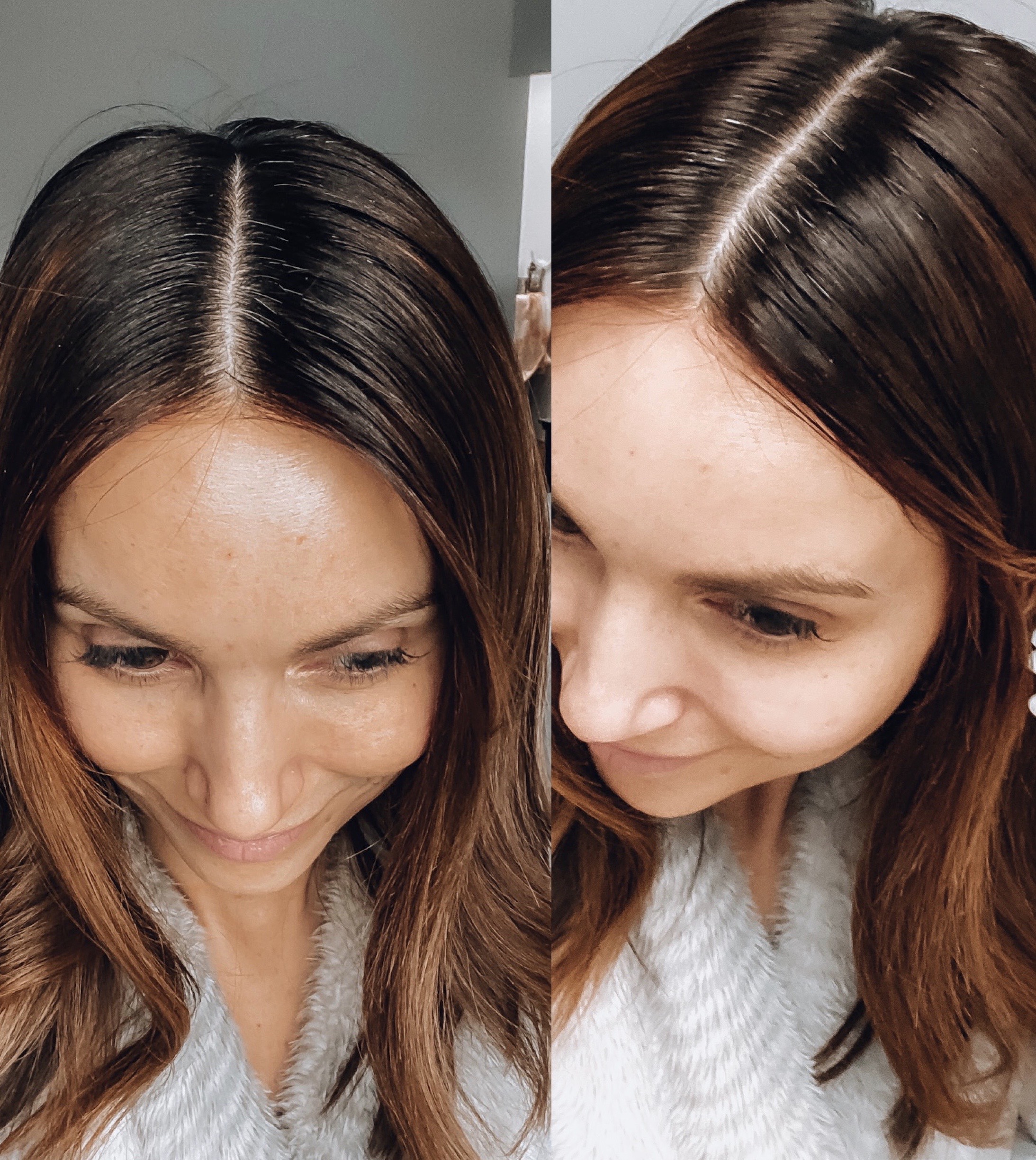 What you need
There are so many products on the market, but since I typically get my hair done at a salon, I haven't used many. The only product I have experience with is the Revlon Root Erase . My color is Medium Brown. The kit has everything you need, color, lid for mixing, brush and gloves. I also recommend having a comb with pointed end like THIS one, so you can easily move the sections of your hair. And to prevent the color from staining my face, I use good ole Aquaphor around the hair line (on the face skin- not the hair- forehead, temples, sideburns). It is important not to get the ointment on your hair, as the color will not stick to it.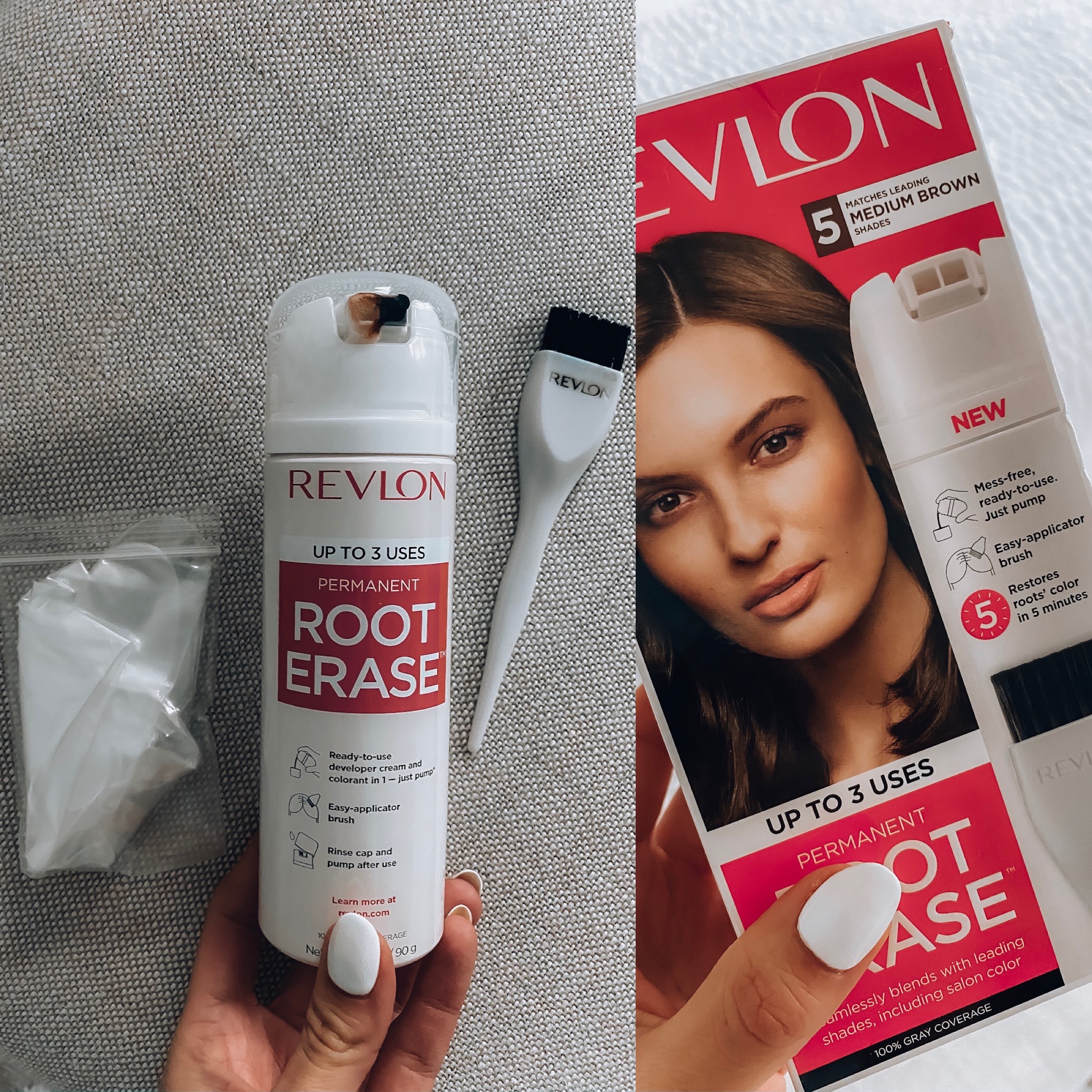 How to Dye Your Hair At Home
Brush through your hair to eliminate any tangles, it's best if your hair is not clean (meaning you haven't washed it the day you plan on dyeing it). Wear a robe or a button down shirt, or anything you can take off fast to jump in the shower – the color only stays on your hair for 5 min (if you leave it longer, it will get darker).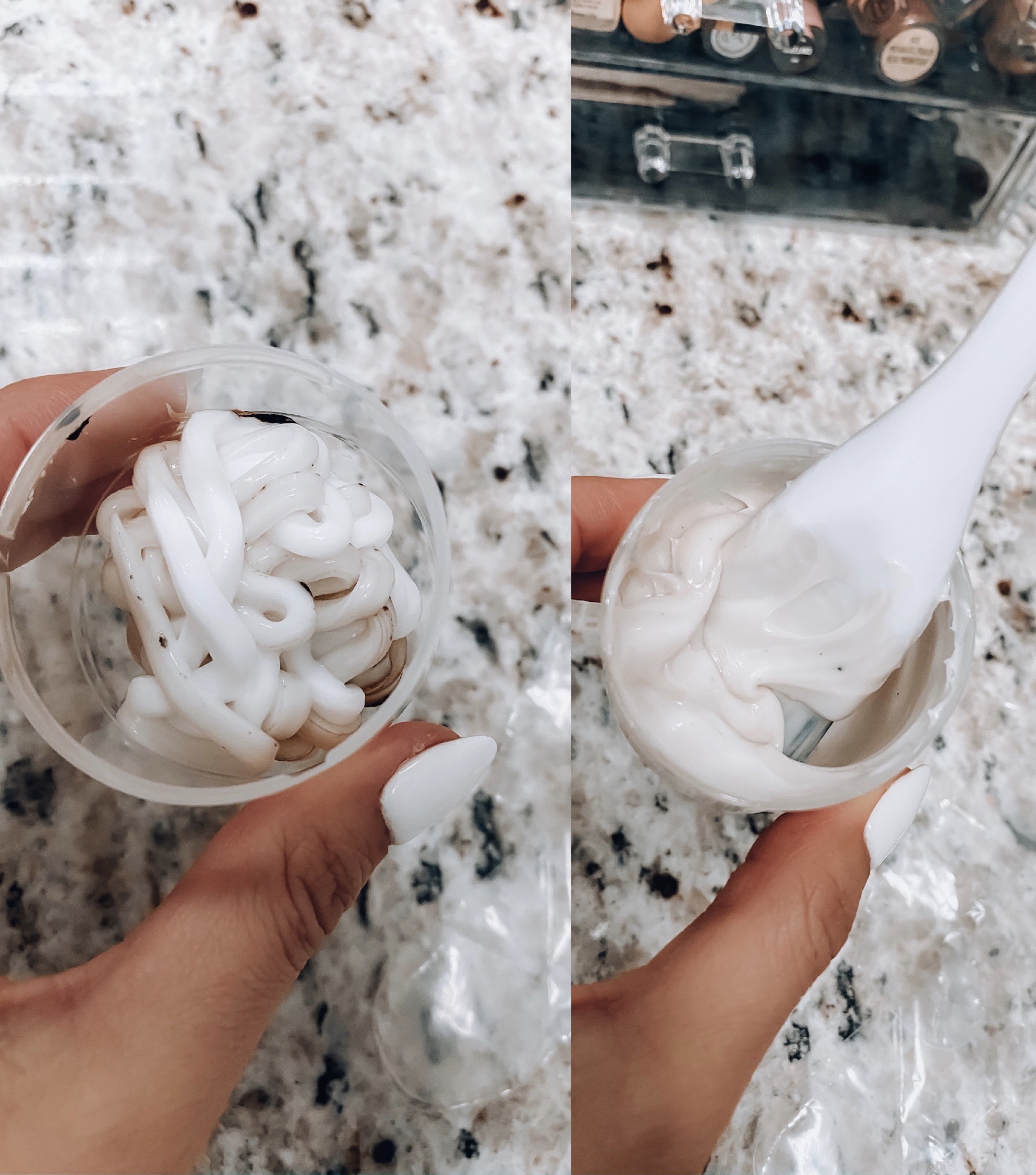 Dispense color into the bottle cap – then mix with the brush. Wear gloves to prevent stains on your fingertips and apply color with the brush to only the root. I usually start in the middle part, then move the hair sections with the comb . I also apply the color around the frame of my face as I do get a lot of grey hair in that area. Make sure to set your timer for 5 min, and try to move around efficiently. Right before I start applying the color, I turn on the shower this way the water is warmed up and ready. I can jump in as soon as 5 minutes is up to rinse it off.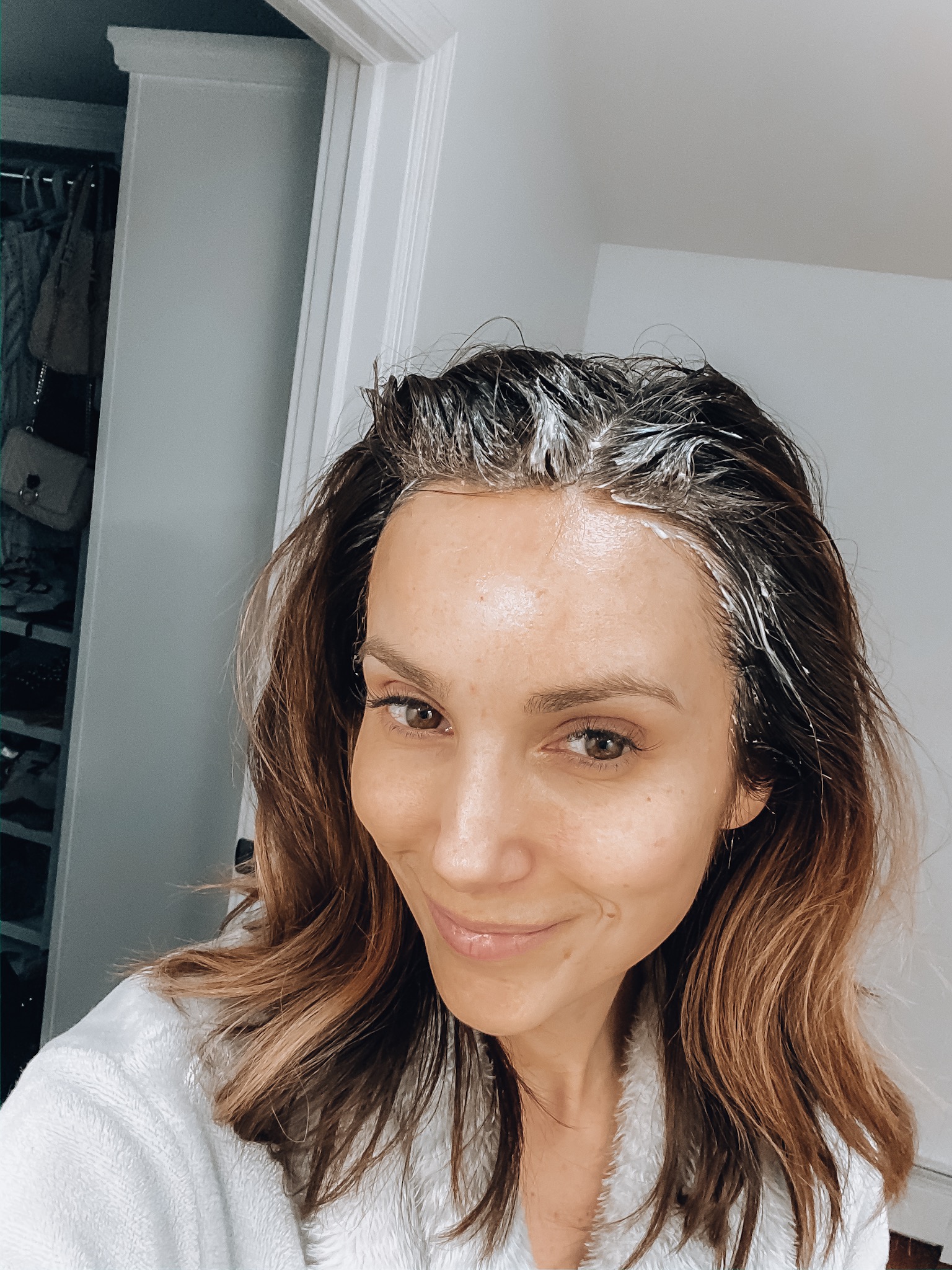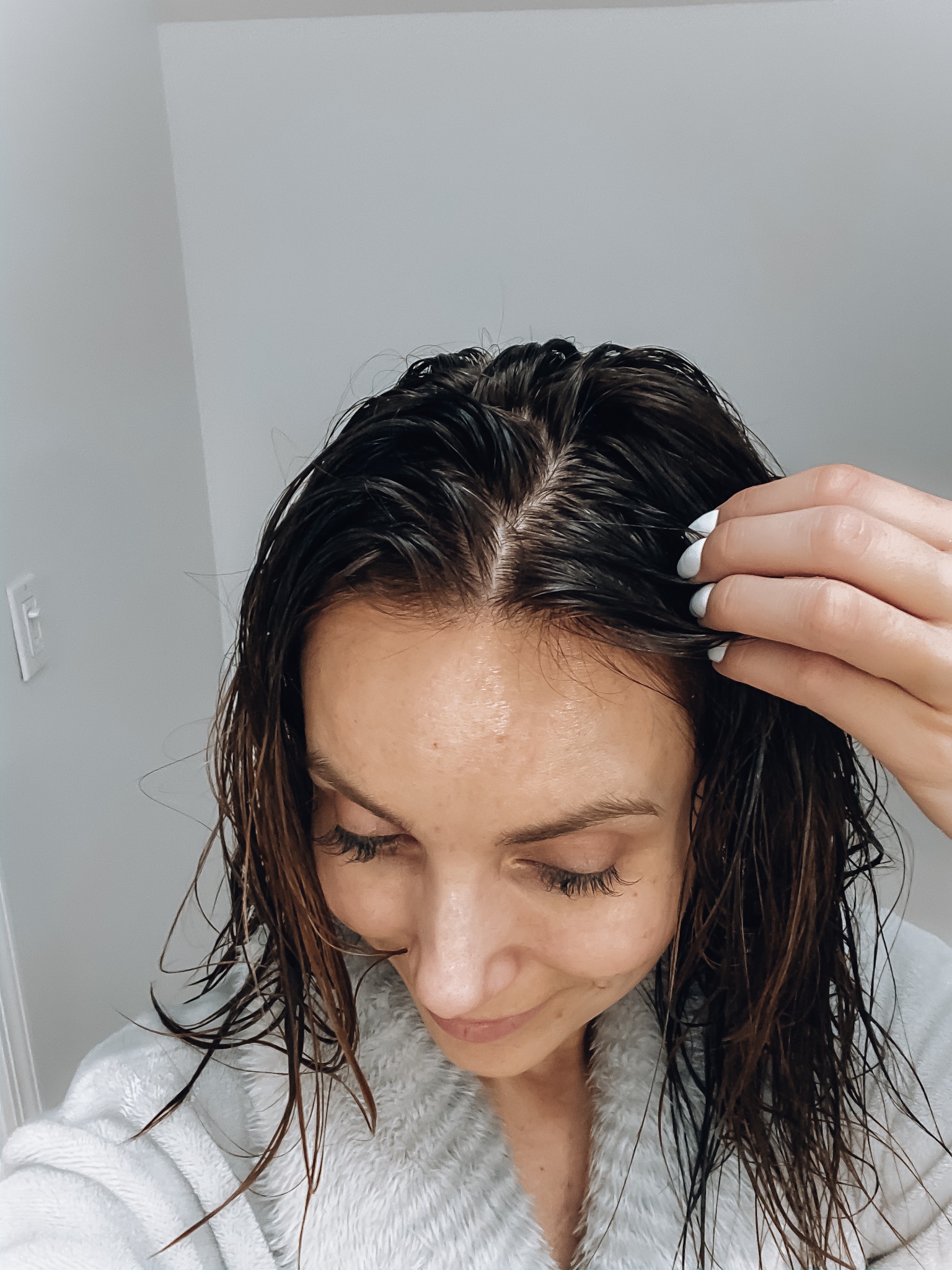 When you're out of the shower, make sure to rinse off the bottle cap and brush. You will need it again. The Root Erase will last for up to 3 applications! Such a great value.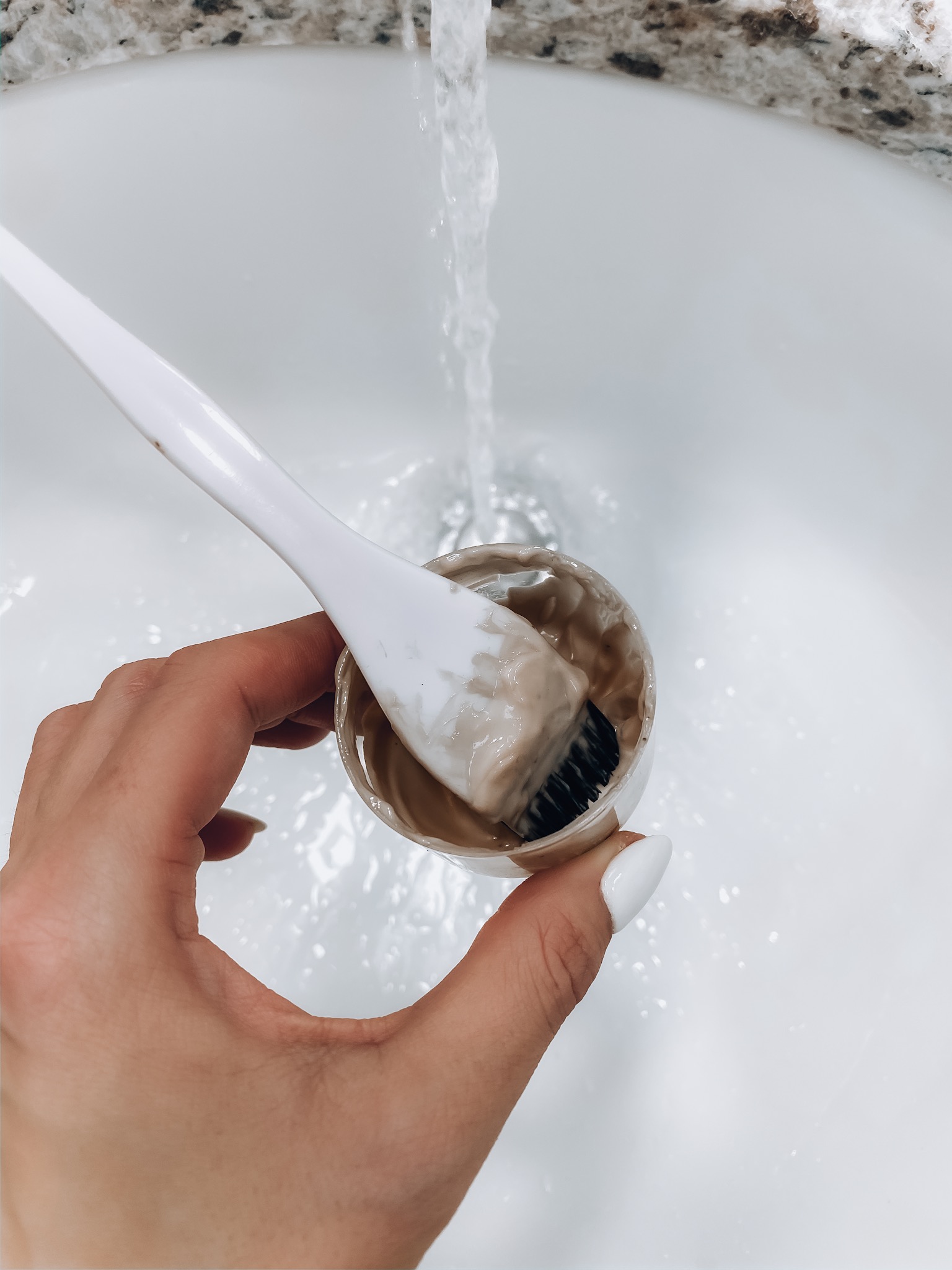 And that's it! I may have missed a couple of greys but my hair looks so much better. Tip: to ensure you cover all the stubborn hairs, apply a thicker layer of the dye.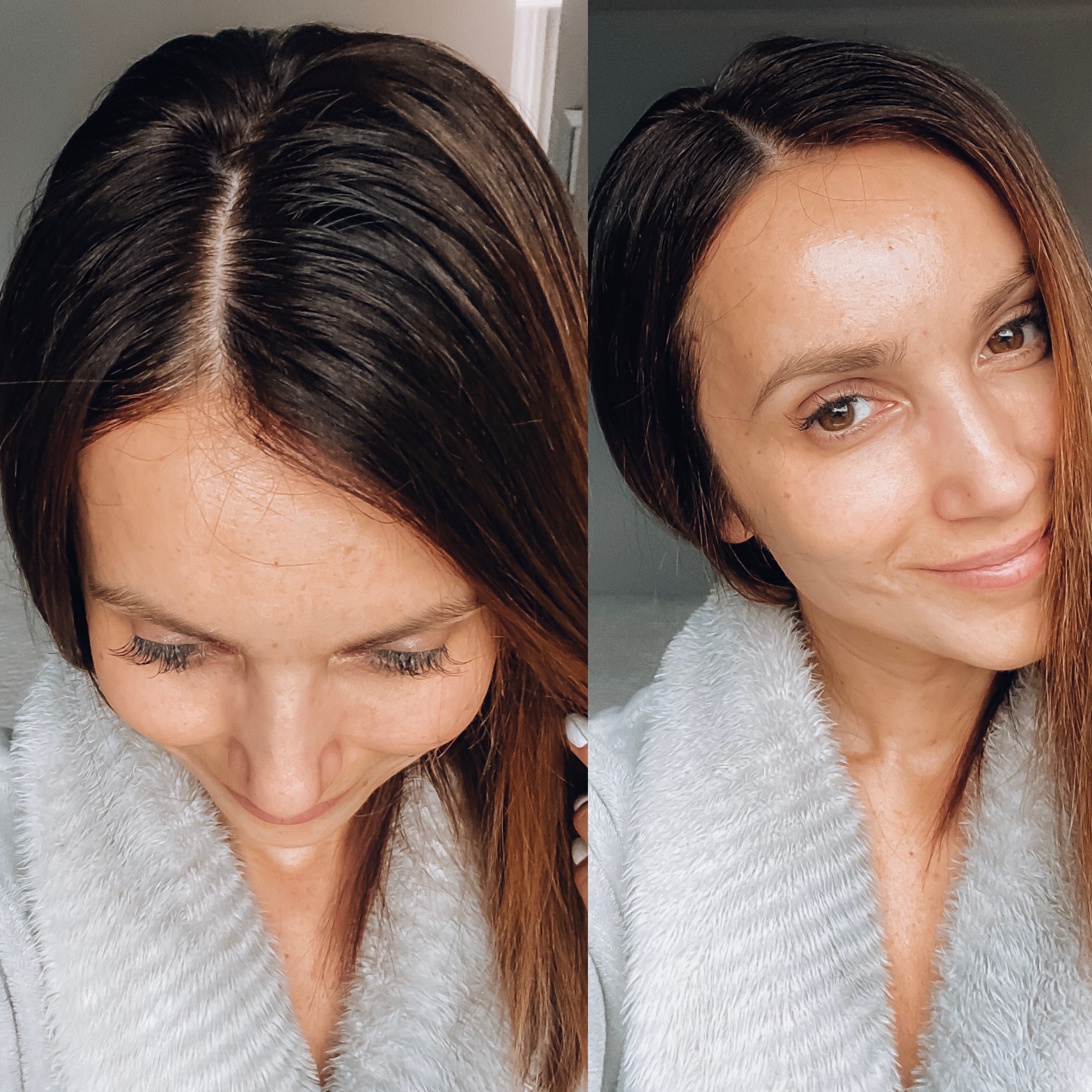 Other Products I Use on My Hair
Shampoo and Conditioner – by Navy Hair  Search & Rescue shampoo, Search & Rescue conditioner , also available to purchase as a set Search & Rescue Set
Blow Out Creme –  Bumble and Bumble Bb Repair Blow Dry
Hair Oil – Olaplex No.7 Bonding Oil and Colleen Rothschild Smooth and Shine Hair Serum
Favorite Hair Mask – Colleen Rothschild Quench & Shine Restorative Mask
Texturizing Spray – Navy Hair: Pebble Beach Dry Texture Spray
Tools – Revlon One Step Hair Dryer , T3 Whirl Trio (also available here)

Hope this was helpful. Please let me know if you have any questions. Thank you so much for visiting Blushing Rose Style Blog.